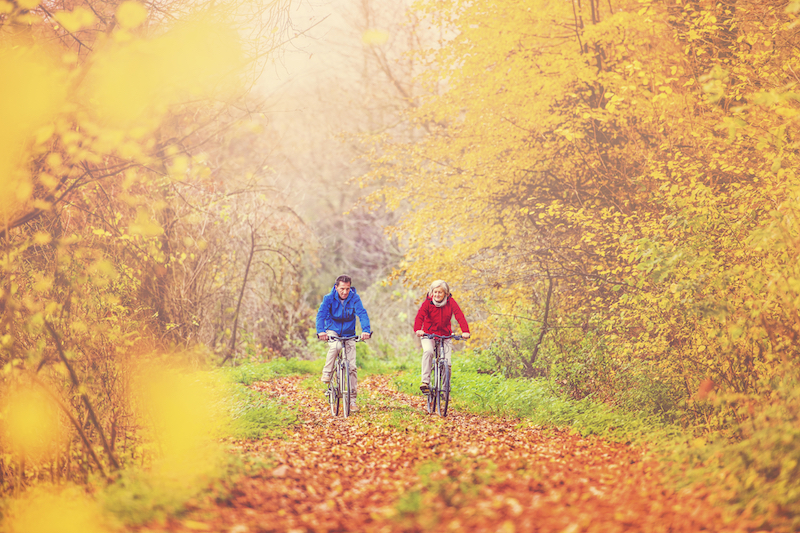 If you had been carefully planning your retirement and thought that you had a few more years to accumulate a nest egg before you officially called it quits, you may be prompted during the COVID-19 pandemic, to shift gears and reevaluate your options.
Employees worldwide are enduring furloughs pending a rebound in the economy, permanent layoffs because of drastic downturns at their workplaces, or have decided not to return to a work environment that may expose them to COVID-19. If one of these, or another reason, has spurred you to consider or plan to retire sooner than you had anticipated, make sure your retirement income strategy is right for your current and future financial situation. You may want to consult a financial planner who can help you project and protect your retirement benefits while you decide when to retire.
Retirees with limited financial resources face numerous risks, including out-living their money, investment losses, unexpected health expenses, the unforeseen needs of family members, and even reductions in retirement benefits. Some workers, including teachers, restaurateurs, and healthcare providers, whose professions require close contact with others, have started withdrawing from the workforce earlier than they had planned because of challenges and concerns resulting from the COVID-19 pandemic.
The pandemic has hit older workers hard. The unemployment rate among Americans age 55 and up reached a staggering 13.6 percent in April, up from just 2.6 percent in January, according to the U.S. Bureau of Labor Statistics. As of August, the percentage had gone down to 7.7 percent but other data show that one in five Americans in their 60s has lost his job or has been furloughed due to COVID-19, according to the July 2020 Retirement Confidence Index by the financial technology company SimplyWise. Overall, 15 percent of Americans are now considering claiming Social Security benefits earlier than they had anticipated. One in five respondents who was laid off during the coronavirus pandemic is now planning to retire early.
If you can identify with these staggering statistics, take a deep breath and review the following suggestions to guide you to the finish line for a financially successful retirement.
Examine Expenses and Downsize
For many employees, the COVID-19 pandemic has revealed how fragile their financial security is. A recent survey from the National Endowment for Financial Education found that nearly 9 in 10 (88 percent) Americans said that the COVID-19 crisis is causing stress on their personal finances. Americans who are not yet retired but whose finances have been impacted by the pandemic can use this time to review their expenses and reduce unnecessary spending. You'll need to take inventory of your entire financial situation and determine how much cash will see you through retirement.
Take Stock of Resources and Make Adjustments
Evaluate what resources you have available. Make any necessary adjustments to savings and portfolio asset allocations, including your 401(k) or 403(b) accounts, pension plans from former or current employers, IRA accounts, and annuities as well as Social Security benefits based on your employment and age. For those who are eligible but not yet drawing Social Security payments, this is a good time to consider how to maximize your benefits.
Decide how much money you want to keep in stocks vs. bonds, based on your risk tolerance and financial goals. Keep in mind, most people need to maintain a stake in stocks, even in retirement, to get the long-term growth they need. But for those who prefer a more cautious strategy—and for older investors who have already amassed enough savings to afford a comfortable retirement—it may make sense to reduce the percentage you invest in stocks and increase your fixed-income holdings.
Rethink Withdrawal Rate
People in or nearing retirement need to review their withdrawal rate, and the pandemic has given new urgency to designing a safe withdrawal strategy. The 4 percent rule is the traditional rule of thumb for retirement withdrawals. You take out 4 percent of your portfolio in the first year, then increase that amount by the inflation rate in subsequent years. Studies show that this strategy can minimize your risk of running out of money over a 30-year retirement.
The article, "Don't Let the Coronavirus Derail Your Retirement: How to Get Back on Track If Your 401(k) Has Taken a Hit," published in the May 2020 issue of Consumer Reports advises retirees to consider skipping their required minimum distributions from their 401(k) plans and individual retirement accounts that is permitted this year under the coronavirus relief package. If you can forgo those withdrawals, your portfolio will have more time to recover from losses.
Consider Taking Social Security Early
The longer you wait to claim Social Security benefits, the larger the payout you're likely to receive. If you are at the full retirement age between 65 and 67 years old, you can claim benefits about 30 percent higher than if you take them early starting at age 62. By waiting until you're 70 years old, the benefit amount would be another 32 percent higher than the amount you'd get at full retirement age.
But waiting isn't always the best option and individuals need to be aware of how claiming benefits at different ages will impact their overall retirement strategies.
Evaluate Employment Opportunities
If you figure out that you don't have enough currently saved for a comfortable retirement, consider remaining at or returning to work–even in a part-time position. Earning additional income and accumulating money in your retirement savings account will be beneficial if you can delay retirement and avoid unemployment. One of the most effective measures for protecting your finances is to amass an emergency fund that can cover three to six months of expenses—perhaps as much as a year if your job isn't secure. That money should be kept in a safe, easily accessible account, which will spare you from having to dip into retirement funds or rely solely on credit cards for unexpected bills.
Once you have come to terms with a retirement date and a vision of a secure financial future, store copies of your decisions for portfolio changes, Social Security formulas, records of all of your 401 (k) or 403(b) accounts, pension plans, IRA accounts, annuities, and other investments at InsureYouKnow.org.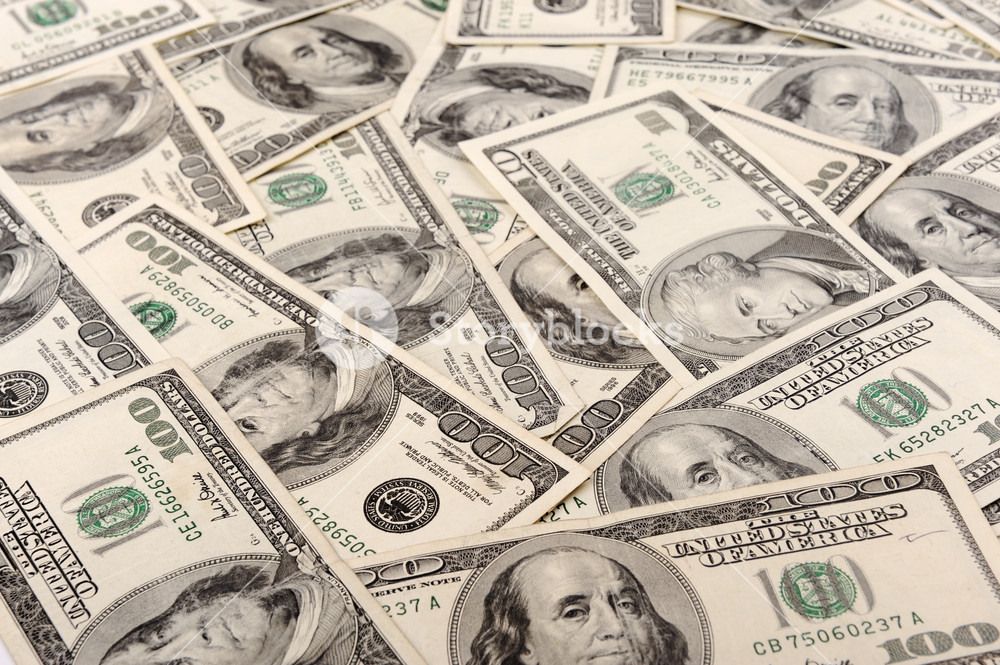 Individuals, communities, nonprofit organizations, and businesses continue to feel the ever-increasing effects of the COVID-19 pandemic. To help keep them afloat while dealing with diminished incomes and benefits, isolation away from friends, family, and colleagues, or facing an unknown future of returning to their previous careers or businesses, they can seek emergency financial assistance.
As the following selected links demonstrate, a variety of grantors are currently offering grants to assist in meeting financial challenges resulting in the continuing threat of COVID-19.
Grantspace by Candid provides a continually updated list of emergency financial resources including the following grant opportunities.
For Individuals
For Communities
For Small Businesses
For Nonprofits
In general, grant opportunities and corresponding applications adhere to strictly announced deadlines and requirements so potential grantees need to submit proposals on time and meet the specific provisions outlined in each grant's description. At InsureYouKnow.org, you can save your documents and files relating to grant applications and set up reminders to alert you to keep track of timelines for submitting grant applications and to check on grants awarded.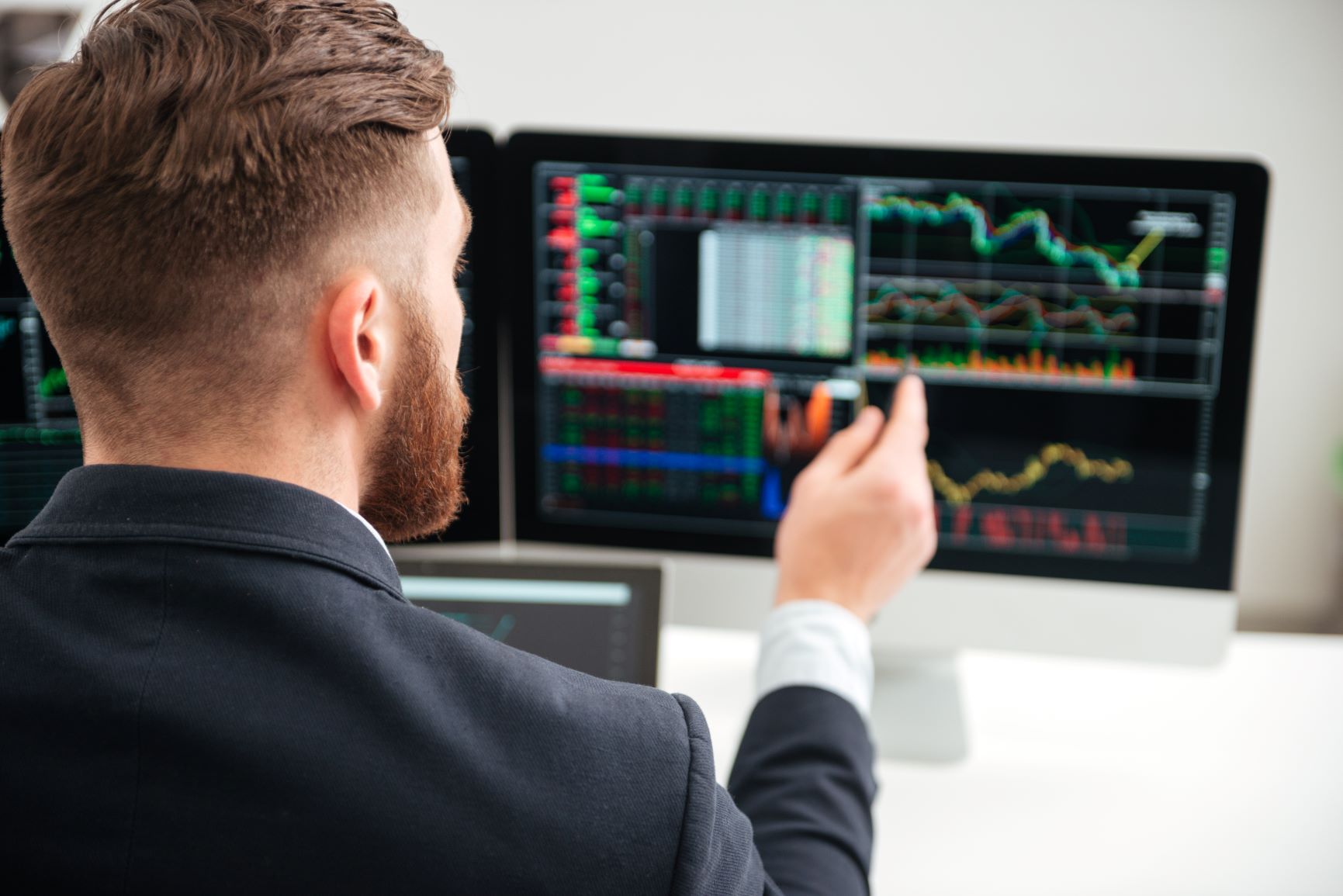 The Teachers Insurance and Annuity Association of America (TIAA), recently sent an email to members. Their advice was clear: review your allocations carefully. Financial advisors, self-help blogs and money-smart books suggest periodically looking at your available funds and asking questions. Do you have savings? Do you have a rainy day fund? What is your income stream? The answers take us on a journey of possibilities. The resources of 401k, pensions, insurance, investments, savings and CD accounts provide the financial safety for the future.
There are few resources available to let us know when and how to access our systems. Is today the time to use the money that was set aside for later? The money set aside for retirement, supporting adult children or grandchildren, investments and dreams may be utilized at a more efficient rate now. The funds can be available today during our COVID days. The stress levels are high from furloughs, loss of jobs, reduction in hours, and lack of work for the self-employed.
401k and Pensions
Intended for future days of retirement, the 401k and pension plans were projected to be utilized by the current workforce later rather than sooner. To prevent early access, penalties for utilizing certain financial safety resources available from employers were created. These include high fees, the loss of employer matching, and limits on the amount that could be dispersed annually. Part of the lengthy Coronavirus Aid Relief and Economic Security (CARES) Act passed by Congress, addresses some of the previous restrictions although they are not eliminated completely. Although up to $100,000 can be withdrawn from accounts instead of $50,000 and are not subject to the 10% penalty, taxes will need to be paid on the amount.
Despite the risk of lower resources for the future, the Washington Posthas indicated that many people have opted to utilize their pension and 401k resources for car and home payments. For the baby boomers, cashing into the pension at 55 instead of 65 wasn't the plan, but is a necessity in some cases. It is also the smart option when basic needs take precedence over potential losses or gains in the volatile market. There are choices between loans from the accounts or withdrawals, and each have their own set of benefits.
Whether opting for the withdrawal option instead of the loan, the premature access is worrying the financial industry globally, who have advised against utilizing this resource in light of the downward economy. In March, the Federal Reserve lowered the interest rates to close to zero to try and support the marketplace. Over the recent weeks, some accounts have seen fees above yields, leading to negative returns in some accounts. Given the current environment, and the financial volatility in personal circumstances, markets could still fall before we see the bottom. Companies like TIAA are providing certain limited and short-term fee waiver of expenses to help prevent their client accounts from having negative yields, but that may not last too long.
Your Action Items
At a minimum, review where 401k and pension resources are allocated for yourself and those that are in your care. Since the money is invested in the global stock exchange until you access it, the recession may leave you in a different place than anticipated. Morningstar's report indicates people in aggressive portfolios have seen the largest declines.
To recall your 401k account information, log into http://www.insureyouknow.org and sign in with your personal credentials. If you do not utilize this online information storage resource, create an account with InsureYouKnow.org and start saving your documents, and files relating to your affairs. Set a reminder within the portal to revise and review the allocations as the world market changes further. There are various levels of access you can set to allow your family members, caregivers or business associates insight into the documents.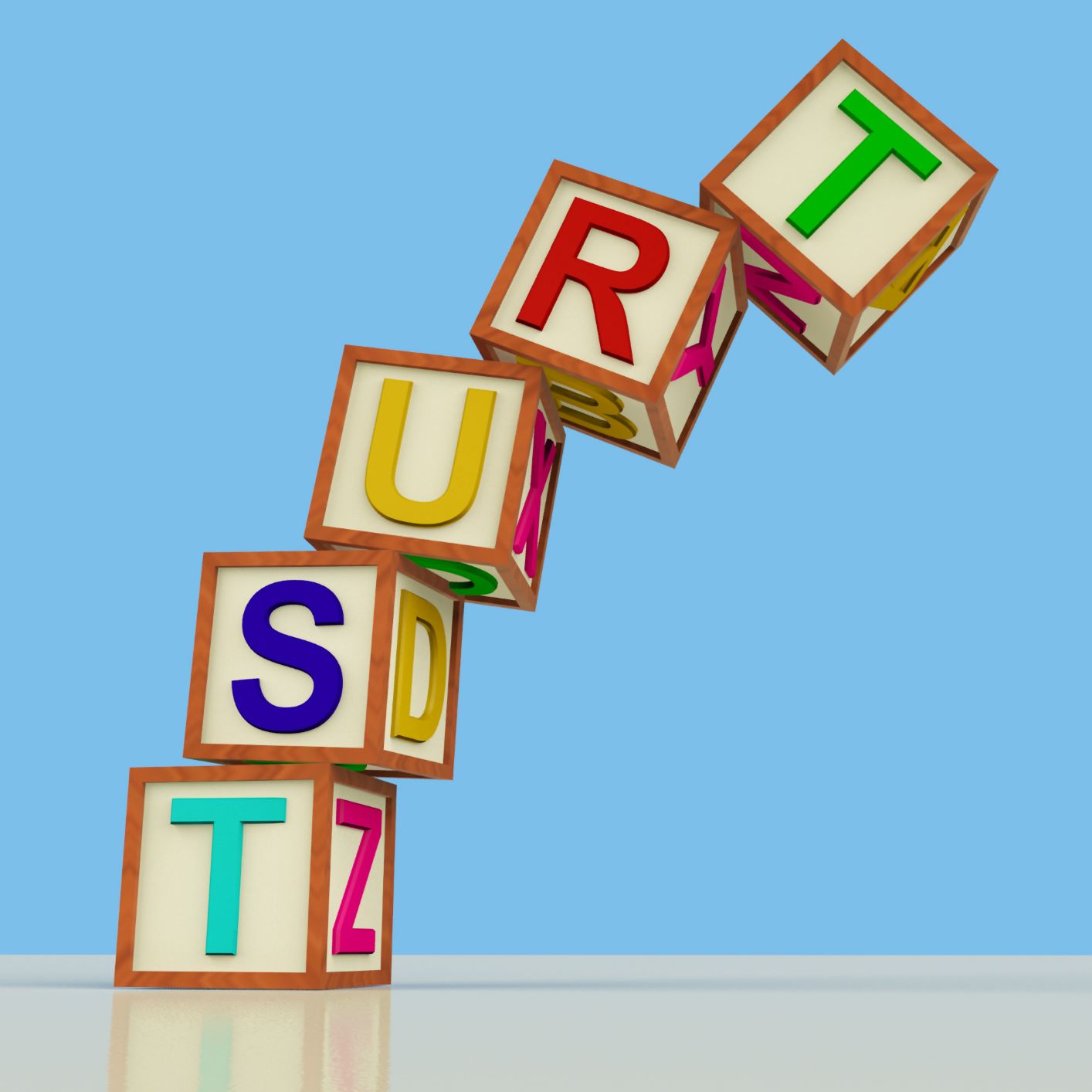 The English language is such that for every rule, there is an exception or a way to break the rule and still be understood. Childhood rhymes or mnemonics are created to help memorize the rules: "i before e except when c…. " (friend vs. receive),the letter "q" is always followed by "u" (queen, quilt), except for 78 words that came to English from other languages like Qatar and qi. Other confusions include words that are spelled the same, pronounced the same but have different meanings based on context. Examples – orange and orange, wave and wave, bat and bat. The name for this is a homograph.
A homograph that is particularly relatable to my work is the word trust. Trust can be used as verb or noun and the definitions are: 1. Trust – to have faith/confidence in truth, and 2. trust – a legal arrangement usually due to money. Interestingly you cannot have a legal trust, without having trust.
There are many layers in the formation of a trust:
Trust the process. You are not the first person to create a trust – and there are friends, family and google to help you through. There are step by step guidelines to be followed and they vary by state. In order for your trust to be a legal agreement, it needs to follow the checkboxes. These include taking stock of your assets (read my blog post on this step) and thinking about the people in your life that would be included, excluded and notified about your trust. To hold your hand and walk you through the process – an advisor can be the first formal step.
Trust the advisor. Find someone you like and that you feel like you can relate to. How do they organize the meeting? Where do you meet and what is their demeanor, and the personalities of the team? We all have preconceived expectations about what we want, and we are investing our energy, money and intimate details with the advisor. The advisors have varying expertise and may be able to assist with other to-do items as well as the trust.
Trust yourself. It is easy to second-guess or be unsure of your decisions and choices as you put together the documentation. This is a legal document and though the steps can be completed in a few days or weeks, the peace of mind when this is done right will last your lifetime. Trust yourself to complete the tasks and create a trust is yours. You can be guided by the process, standards and the advisor but ultimately this is your trust and can be notarized and funded on your timeline and comfort level.
Trust InsureYouKnow.org. It's a safe place to store all the information in case you need to access it remotely – or from the comforts of your own home. The documents are password protected and utilize Amazon cloud encryption to secure and protect each password encrypted account. Your password is not known to the site. Only you, or someone you share the password with, can ever access your account.
Regaining trust – whether it is the confidence or the legal agreement kind – takes work and immense heartache, so getting things right the first time is advantageous to your mental, physical and financial health.
How was your holiday period? Did you get a chance to breathe, reflect, and realize the end of the 2019? For some the span of a year can see growth – the accumulation of education, the addition of spouses, and the birth of children; for others it's a period of shrinking – downsizing of homes, challenges in health, and the death of siblings. The majority of people have a bit of both – the twelve months in a year gives plenty of opportunity for planned and surprise change.
With the addition of technology leading to increased communication and access to the world events – we are aware of not only our own ups and downs, but those of our community, country and world. In mid-2019 – research estimated that 23 billion text messages are sent each day worldwide – and the majority of them are read within the first 3 minutes of being received. (techinjury.net) The Journal of Accountancy says that "The average American checks her phone 47 times a day." This means we are hyper aware of activities – but are we retaining any of these changes?
Here are some of the highlights of the 1919s and 2019s – which ones were easier to remember…
The 1919s of the Past. This was the period post WW1 which occurred from 1914-1918 and was the first major war affecting multiple countries. As with major conflict – there was loss of routine, possessions and people. In 1919 – the post-war negotiations and development led to the creation of the League of Nations – which is now the United Nations. The Dutch airline KLM was created – and is still in existence today, and services 145 destinations.
In America – The US President was Woodrow Wilson who suffered a stroke – leaving the President with less mental and physical capacity for the remainder of his term. Despite the President's veto – the Volstead Act established Prohibition. The 1919s ended with the Seattle Strike where the whole city stopped for 5 days as unionized workers advocated for change.
The 2019s of the Present. This could also be labeled as a period of volatility. From Hong Kong protests against the bill with mainland China, and the climate changes with the polar vortex and wildfires in multiple countries. The volatile stock market reflects the multiple changes in technology innovation and government clashes.
In America – Gun violence increasing with 423 mass shootings of 2019. Gun Laws changed to permit open carry – allowing guns in schools in some states – to provide protection. The 2019s ended with the Congress impeachment of the US President for abuse of power and obstruction of Congress due to bribery and wire fraud. This means that the US government has many changes to come.
What are the 2119 historical or memorable moments going to entail? Will they continue to range between conflicts and innovation, health and mistrust? Will we have stability or continue to cause emotional ripples through communities and counties?
2020 is the start of a new decade – and upon taking a breath to reflect and realize – there could be a plethora of items and thoughts that could be stored in InsureYouKnow.org. The product offers a safe place to store all the information in case you need to access it immediately, remotely – or in the next decade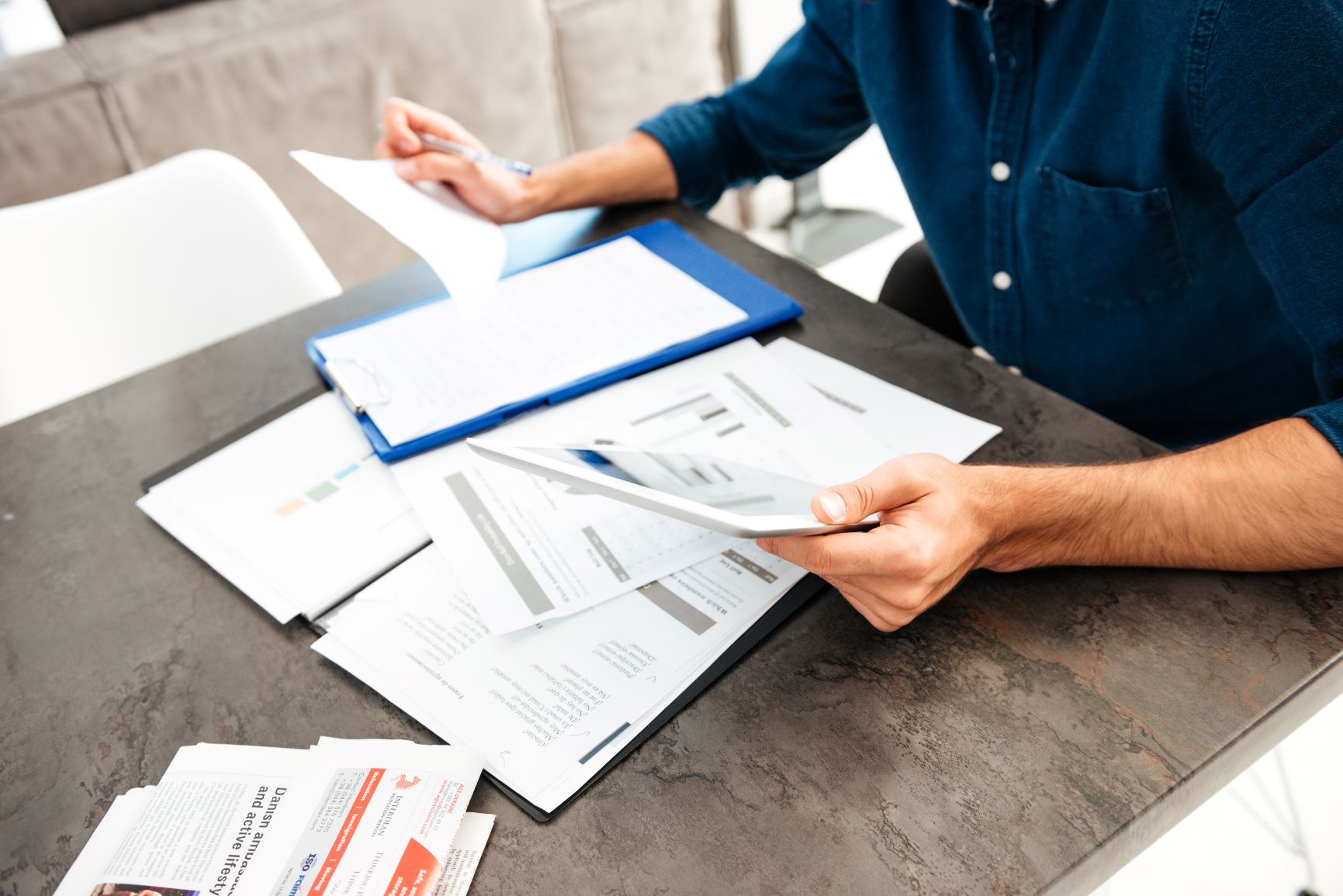 Do I really need to keep this? …yes….Now where should I keep this? In the information age it seems like there is more to keep track of – but when we come down to basics there are still basic documents that we all have and need, and need to be able to find. There is a lot of information online – bank statements, mortgage payments, bills, paystubs – but what happens when your circumstances change or the information system shuts down. Is there a way for you to get what you need – or your family members?
Weeks. Paper receipts. The grocery store, gas, eating out. These receipts are not necessarily for long term record keeping – but they help when the credit card statement and balancing the checkbook routine comes. According to Experian research – the average U.S. consumer has an average balance of $6,354 on their credit cards. Without the paper receipts to verify transactions – the extra $100-$300 in excess charges or fraud may not be detected. After the monthly verification – the paper receipts can be discarded. Preferably in the shredder.
Years. The ones that come to mind are the tax returns, mortgage payments and warranties. These are usually in a drawer or stuffed in a cupboard – "somewhere" and may not be accessible in an easy way. The ones that slip the mind and can be difficult to keep track of are the medical bills and plans. Even if you have changed employers, doctors or plans – there is no record of your medical history and payments other than you. Pre-existing conditions or the blood-test that didn't get sent to the insurance company can come back years later when you interact with the same providers again. Suze Orman has an article on other documents that we should have in our record box.
Forever – These are the one that we mention on most of our blogs and the things that are, hopefully, in our safe places. Give yourself time to get these together. Your birth certificate (and those of your household), Marriage License(s),(it is key to continue to keep the marriage license of previous marriages even if they have been officially annulled),  the Adoption papers and Death certificates. Wills and Death certificates (of anyone that may be connected to your life and could have influence in your future holdings). To get a copy of most of these documents – you need to make a request at the county where the event occurred. This can be tricky when a person is born or dies in a place other than their usual place of residence. If you are unable to physically go to the county clerk office – there are third-party groups that, for a processing fee, will be able to help you get the documents you need.
As you hit the deadlines of storage – don't forget to dispose of your paperwork carefully. Saving the planet by utilizing the recycling bin is all in good nature, but identity theft is real and has happened to 1 out of every 15 Americans. Consider investing in a home shredder that can be used on a daily basis. Alternatively there are often community shredding services multiple times a year when you can take boxes of paperwork to be safely shredded. For a fee, local office supply stores will also shred important documents.
As you reach to begin the record keeping process and shred those papers, remember InsureYouKnow.org product offerings may be your answer. It's a safe place to digitally store all the information in case you need to access it remotely – or from the comforts of your own home. Taking stock of your records, memories and your current resources with an annual plan, may provide the peace of mind you've been looking for.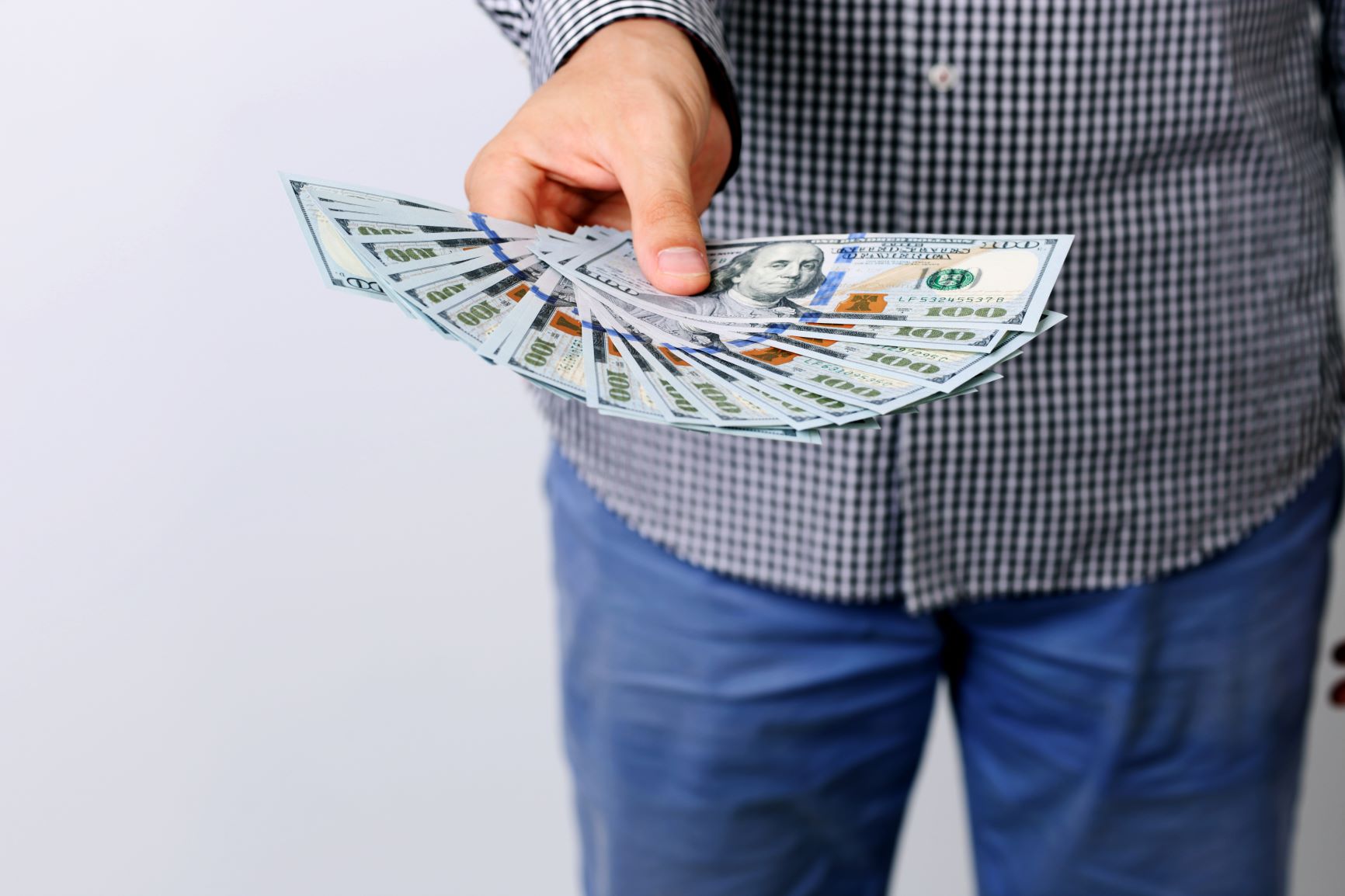 Donor fatigue has been taking the limelight in recent months. Many international nonprofits are unable to get the funding they need to cover the increasing needs. Flooding in Asia, Refugees in Central America, Ebola and HIV in East Africa, Endangered species in Europe. And closer to home – children needing school supplies and living without a balanced diet, seniors without funds to pay their bills, veterans without jobs. It all matters – it is all relevant, and it can all seem a bit too much – especially when many of us have concerns in our day-to-day lives. According to charitynavigator.org – 70% of donations come from individuals. How can you – an individual drill in and focus on what matters to you?
Look at your …
Passion– What in the world inspires you? Angers you? Has changed your life? This is the backbone of most donations in the United States. According to philanthropy.com, most donors give from the heart. Whether it's due to a life changing event, love of animals or art, or a neighbor who you wish to support – it's good to start somewhere…. Even if it's just knowing what you are not willing to give to. Many households begin their journey of giving within their faith-based communities and continue from there, others start in childhood with sales from scouting. If you enjoy an organization's work, or a cause – you are more likely to continue your support.
Budget – How would you like to donate? One time, monthly, semi-annually, on birthdays? How much can you give? There's a nagging voice that often pops up when looking at this area – what's in it for me. Some nonprofits provide levels or recognition for donations, others provide a material incentive – a logo-ed item, tickets to an event or opportunity to participate in an activity. Be mindful of the incentives you receive as they may affect the ability for you to claim on your tax returns.
Research – There are nearly 100,000 registered nonprofits in Texas, 1.5million in the United States and there is no clear number for the number around the world. Registered nonprofits are not the only ways to donate. There is overlap on causes, and there are scams. Gofundme among other groups are a recent phenomenon where individuals can reach out and ask for $$ without affiliation to a nonprofit. There are great stories out there, but also many people who are utilizing your heart and budget to fund their personal needs. Unfortunately there are people and people within nonprofits that are less than ethical. There are watch-dog organizations in the charitable space that publish findings and news.
Connections – As you research – there may be nonprofits that are new to you, people doing things that wow you. You do not have to support them with monetary means. Connecting with them via social media, joining their communication lists or even volunteering your time are ways to support the cause and may even be more valuable than cash. Some nonprofits also have wish lists or item donations that they appreciate more than the cash.
Family involvement – What is important to your partner, children, grandchildren, parents, siblings? Donations on behalf of family members can also provide value. There may be causes that you haven't considered or ways to make the donation a team building effort. They may also have ideas for you to research.
Donations can also be documented for your tax return purposes. InsureYouKnow.org product offerings are a tool to support you. It's a safe place to store all the information relating to your donations, easy to access remotely – or from the comforts of your own home, and has options to save receipts and documentation that you may need in the early part of the year. An annual plan is available to support your budget needs.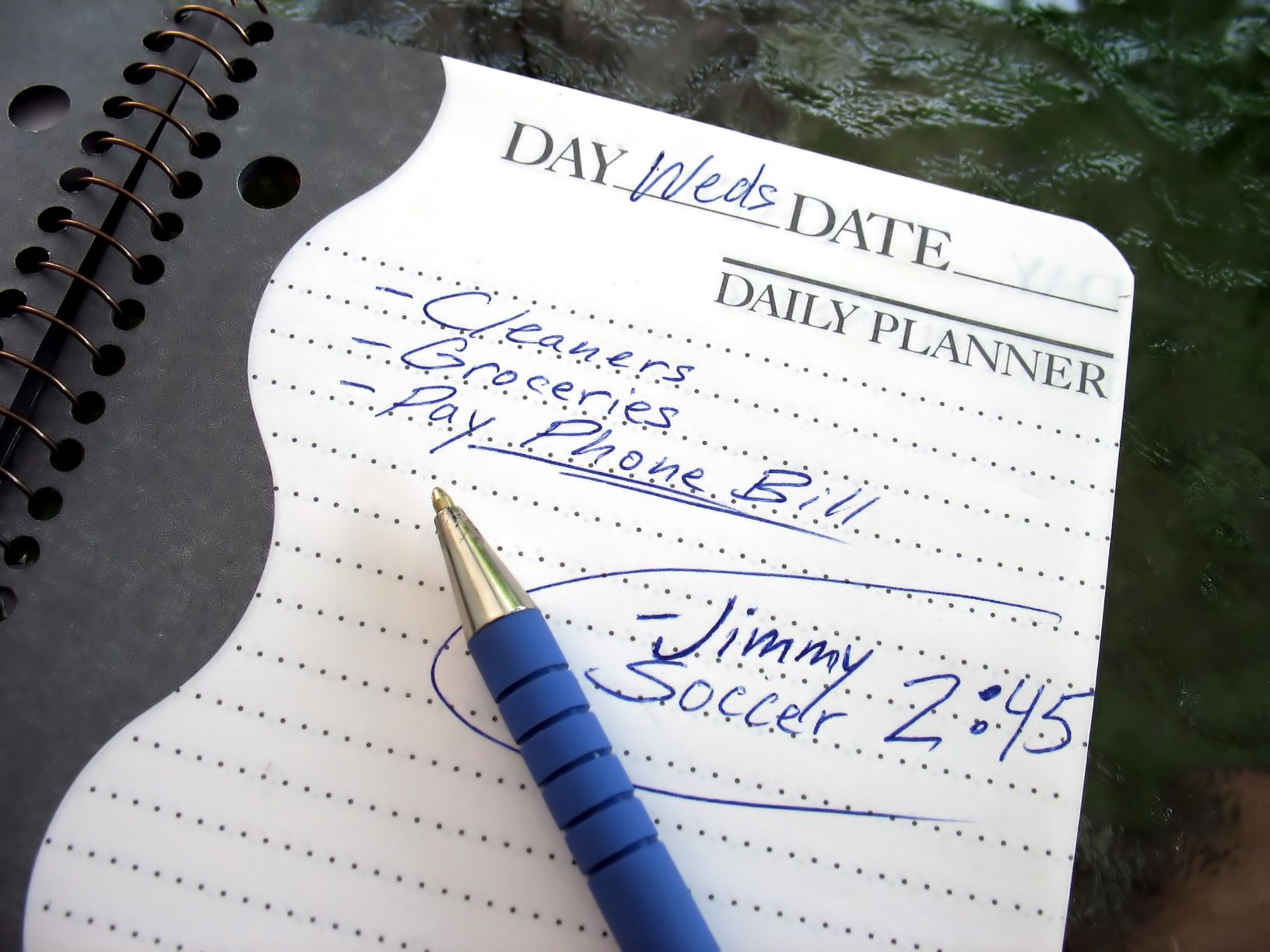 The children are watching… your every move, your every snack and your every minute carved out for yourself. They are hungry for attention, for something fun to do, for YOU. You could be their parent, uncle, grandparent, neighbor or even the passerby in the grocery store aisle, but the child has a fascination and need to soak up all stimuli. How can we fathom what is going on in their minds with neurons firing and brain cells absorbing YOU?
There are many similarities between the preparation for the school year, and learning more about what makes you, YOU.
School Supplies – We get a list of school supplies provided by the school perhaps 3-4 months before the new school year starts. Some people will purchase the full school supply package from the school, have the supplies delivered to the school and not worry about anything further – their job is done, without even reading the list. There is the group in the middle that have studied the list, reviewed the communal supplies like tissues and wipes, and child-specific – pencils, folders, and composition books and are working at their own pace to find the best deals and coupons at the best stores. And others will see the list, but not act upon it until the last days before the school year starts – nearly 100 days later – and will rush to the nearest store to gather everything and more.
Which is better, which is YOU? It really depends on your values. Group 1 saves mental stress but spends more. Group 2 saves money but takes on the mental stress throughout the summer.  Group 3 spends more and has intense mental stress. Our personality type dictates how we handle the school supply task – and other to-do items.
Organizing the Calendar – The Summer months give many families a chance to escape from reality. The calendar belongs to you instead of the school system. Some people will fill the calendar with vacations and camps; there is something "to-do" everyday – essentially keeping the constant flow. Others will take each day as it comes, they may not know what day it is, what time it is and what is the next meal – the Summer is the Summer. The last group tries to have it all – keeping a foot in reality but having some fun along the months.
Which have you followed, which is YOU? It really depends on your circumstance. Group 1 may have more financial resources. Group 2 may have more time. Group 3 may need more control. Our life dictates how we handle the calendar – and other activities in our lives.
As you watch the frantic caregivers purchase school supplies, organize their calendars, and keep the youth entertained for just a few more days – remember there's InsureYouKnow.org product offerings to reference those important records. It's a safe place to store all the information in case you need to access it remotely – or from the comforts of your own home. Take stock of the summer memories and your current resources with an annual plan.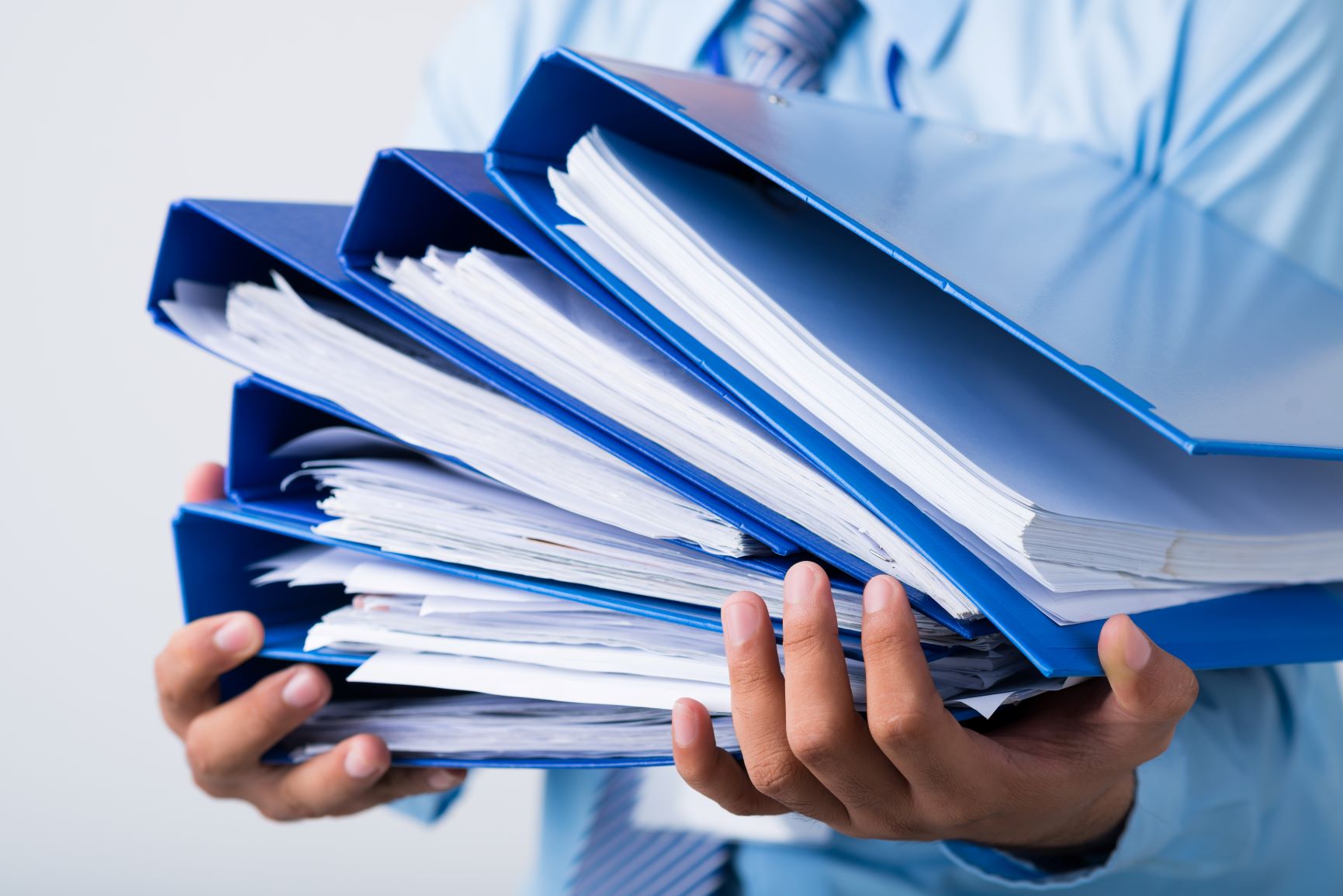 Jumping down the rabbit hole of getting our affairs in order can seem like another chore on top of our full days. And where to start? The idea seems overwhelming – paperwork, copies, notarizing, legal counsel and fees. Questions add to our procrastination: What if I can't find it? What if I don't really know what my account numbers are? What if I can't finish – does this just create more clutter?
There are many lists and suggestions of "in case of emergency" documents that everyone should have together, but when there are multiple people in your household, or multiple dependents – the task can seem confusing and overwhelming. I've thought of some suggestions of how to start the task, and then how to add to the folder or portfolio as time allows.
Stage 1: Locating documents.
Some of these are easier than others. Creating a physical file AND an electronic copy of these documents is vital in our new era of technology. Requests for "soft copies" or the need to provide 3 or 4 documents at a time makes it easier to utilize the electronic versions.
Suggestions for these documents can be found on our website – InsureYouKnow – but some of the easier ones are – Driver's License, Social Security Card, Medical Insurance Card and Passport. Some of the trickier ones are Birth Certificate, Wedding License, Mortgage/Lease Paperwork and Vehicle Titles and may require you to reach out to the county office to apply for a copy.
Stage 2: Creating Lists.
If you are like me – making lists is easy. The hard part is filling in the information and remembering to update them. There are three types of lists that are important for ongoing upkeep.
Assets/Liabilities: Meaning – what do I have and what do I owe. Do you own property, land, business? Where do you put your money – bank, credit union, bonds, 401K? The liabilities are the companies you pay bills to – electric, cell phone, mortgage, pest control, car insurance. Essentially it's the things that are in your head, but not documented in one place and certainly not available for all.
Contacts: Meaning – who are your most important people. Start with the top 10 list of people that you would like to know that a life change has happened. This doesn't have to be in catastrophic instances – the lottery win would be a fantastic opportunity to utilize this list. Many times, there would be overlap in the lists for household members. Examples are children, siblings, parents, partners.
Medications: Most of us have this handy but is a good practice to have a medication list to share with a household member during an emergency or if we are unable to make it to the pharmacy for refills. There are several apps and templates available online to keep the lists uniform. A short narrative of the medical history can also be put with this list.
Stage 3: Fill in the gaps
As you get deeper in the rabbit hole, it will be clear that there's items that you need to research further, and involve other parties. Examples include healthcare directives and living wills. These often need to be notarized to be valid and sometimes require a witness or legal professional. There are many options online but having conversations with those that you trust may uncover a resource that you can utilize that saves money, time and headache.
As you start putting all your documents together, consider using InsureYouKnow.org – an online information-safe, as a place to store them. This product gives you the ability to access documents, and files remotely – or from the comforts of your own home. There are various levels of access to allow your family members, caregivers or business associates insight into your documents – as needed. There is even a trusty reminder feature to help you remember that it's time to update.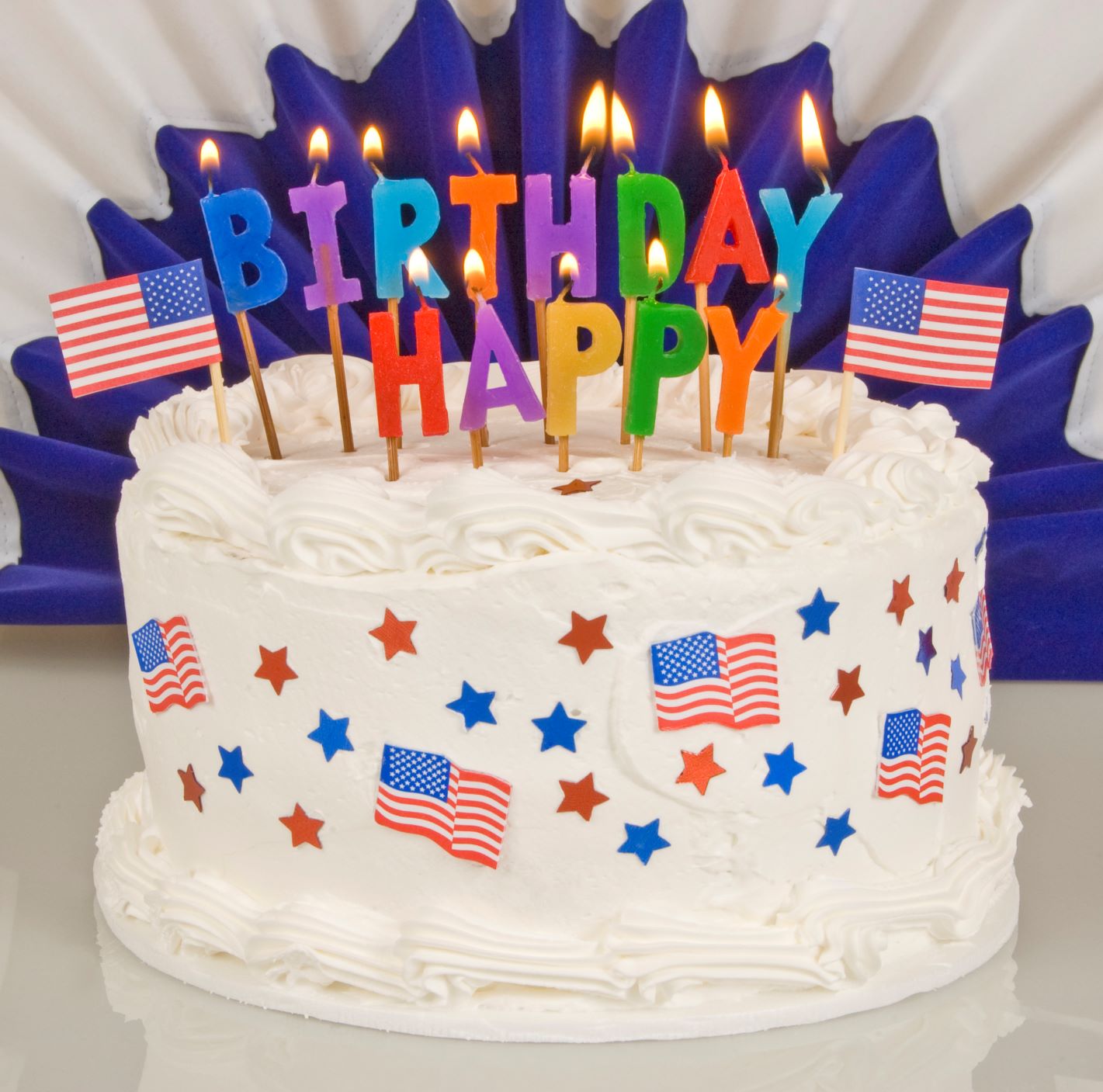 Happy Independence Day America. As the red, white and blue combinations emerge in our clothing and décor, marketing and sales galore treat our senses – It is a time for enjoyment in America. Fireworks, BBQ, Baseball, time with the family and friends – and for most of us – time off from work and the normal routine. Who doesn't enjoy a birthday and time to celebrate, a time to kick-back and accept that the summer season is here – heat and all.
The 4th of July celebrations have been diversifying since the first official celebrations in 1777, when "Philadelphians remembered the 4th of July. Bells were rung, guns fired, candles lighted, and firecrackers set off." Though we have introduced the summertime aspects of sports and outdoor foods to our traditions the fireworks remain!
Here are some facts about America that we can introduce into our own traditions:
There are 126x more people in the United States than in 1776. There is a reason that the American population continues to grow. With the 2020 Census coming up – we'll be able to have a more accurate count of who and where everyone lives. "In July 1776 there were an estimated 2.5 million people living in the Colonial United States. Currently there are approximately 316 million Americans." Do you have such colossal growth or debt during your lifetime that you haven't accounted for? Looking at all our accounts, the 401k accounts from our first place of employment, and checking with family members to see if there are any assets lurking out there. There may be more than you know.
We started celebrating the 4th of July holiday 100 years after the Declaration was signed. If we waited that long to formalize the important things in our lives we would be in trouble. Power of Attorney, Wills, Healthcare directives, your birthday wish list, the Bucket List,  – the family and friends may know what your wishes are – but have they changed over the years. Document and act upon the things that are important to you – before 100 years pass. Americans were so busy creating their young nation that they forgot to enjoy and recognize national holidays until 1870.
We have a Declaration of Independence  How many of us have read the declaration of Independence since we left school? There are lot of words, and a lot of fine print – and it's the fine print that defines the why – why our military continues to fight for America. The British rules and regulations were stifling the growth of America, and the 13 states came together to put together a document to publicly declare freedom The full Declaration of Independence can be found in many books and the original lies in National Archives in Washington DC. Where is the history of your life, your family and the why?
As a proud American, with access to life, liberty and justice, the access we have to continue to keep our belongings safe is easy. With InsureYouKnow.org – an American based-company –our online information is safe. The ability to access documents, and files remotely – or from the comforts of your own home can be taken for granted, just like so many other things. An annual plan is also available for cost-savings.