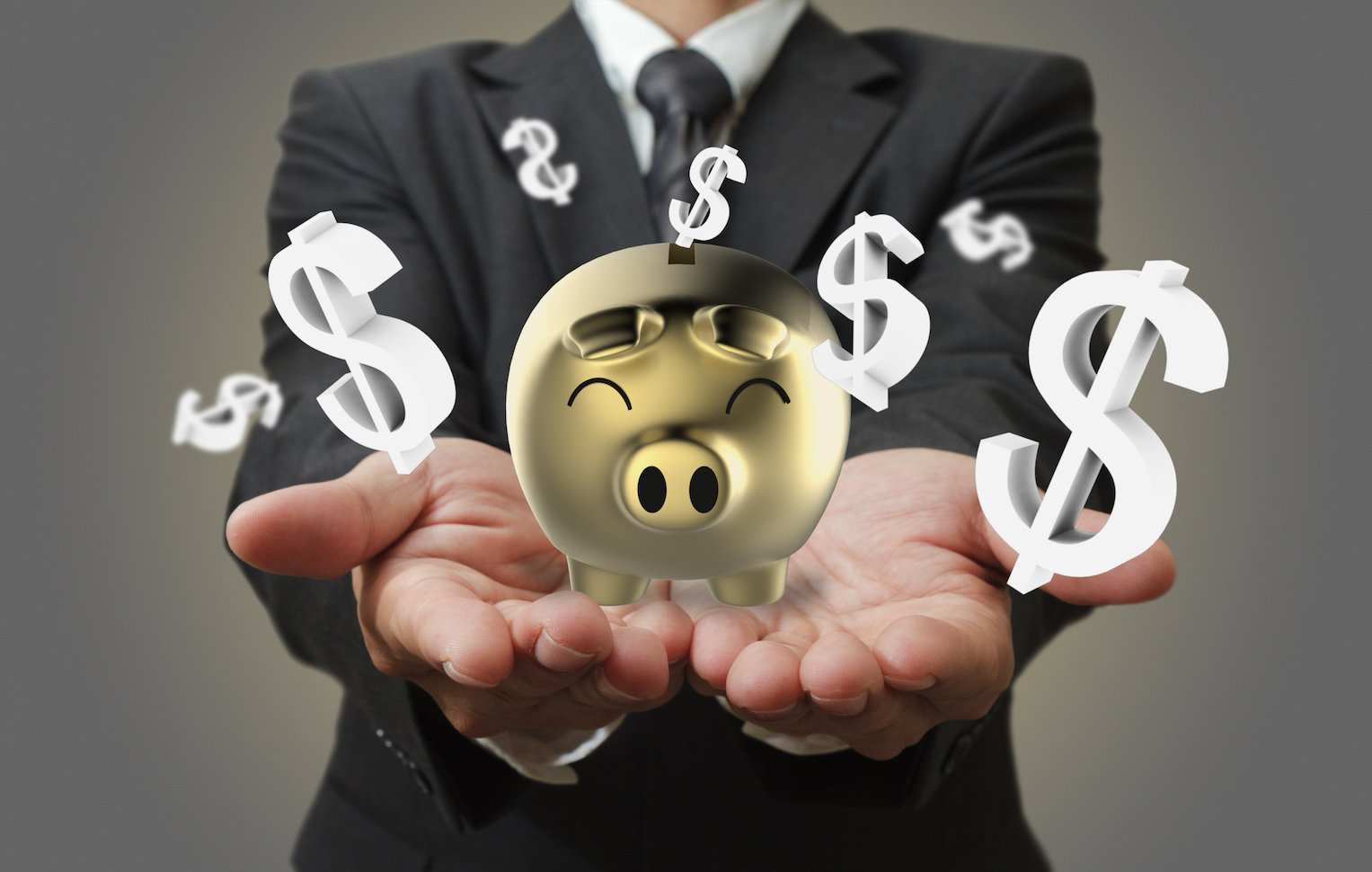 You work hard for your money. When it comes to storing it, you want to know it's in a safe place. So which is better for your financial needs: a bank or a credit union?
Ultimately, both banks and credit unions offer a number of benefits. Both offer checking accounts, savings accounts, and other financial products, like loans and credit cards. The main difference between them is that banks are for-profit entities while credit unions are nonprofit organizations. This means that banks answer to their shareholders while credit unions answer to their members.
What does that mean for you as a potential customer/member? Here are a few things to consider as you decide between a bank and a credit union:
Membership requirements.

Many credit unions have membership requirements. You may need to live in a certain area, be part of a certain profession, or work for a certain employer. Banks, on the other hand, are open to anyone.

Interest rates.

Credit unions generally offer higher interest rates. This is because they aim to please their members. Banks tend to offer lower interest rates in order to generate more profit.

Fees.

Similarly, credit unions often offer lower fees than banks. According to

Bankrate's 2018 Credit Union Checking Survey

, 82% of the nation's 50 largest credit unions offer free checking, compared to only 38% of banks.

Convenience.

The larger banks seem to have a location in every town; some seem to have a location on every corner. Many credit unions, on the other hand, only have a few locations in a specific region. As more people turn to online and mobile banking, this is less of a consideration than it used to be, but it may still be a factor.

Customer service.

At credit unions, customer service is a top priority. They are known for their personalized attention and fast service. While many banks also offer excellent customer service, especially smaller banks, some customers feel like they are treated as little more than an account number.

Product availability.

Large banks are able to offer a wider variety of financial products and services than credit unions. These include more credit card options (and better rewards programs) and investment services.

Technology.

Thanks to their larger budgets, banks tend to have better online and mobile services. Their services also often integrate more easily with personal finance and budgeting software such as Mint.com or Quicken.
Still can't decide? Here's some good news: Whether you choose to deposit your money in a bank or a credit union, your deposits will be insured up to $250,000. Just make sure your bank is a member of the Federal Deposit Insurance Corp. (FDIC) or your credit union belongs to the National Credit Union Administration (NCUA). This will protect you in the unlikely event that your bank or credit union fails.
After you open your new checking or savings account, you'll want to upload the related documents to InsureYouKnow.org for safekeeping. Don't forget to let your loved ones know they're there!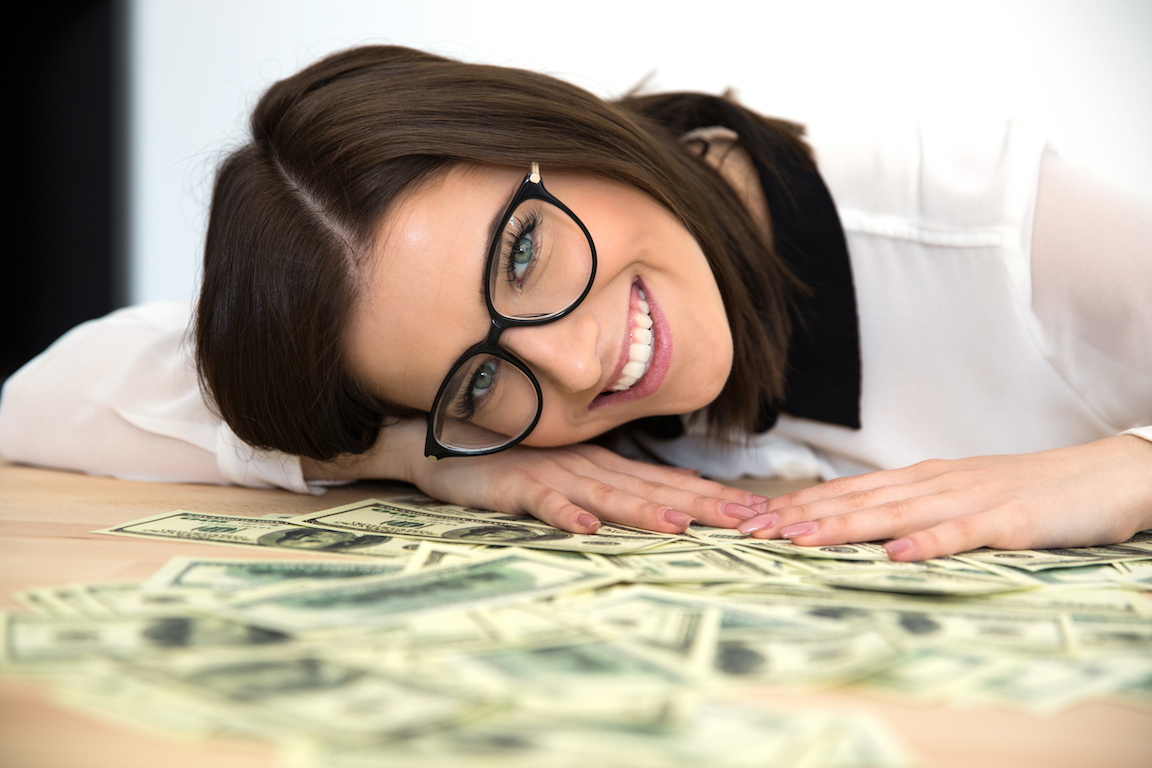 It's that time of year again! While experts agree you should avoid getting a large tax refund (which is essentially an interest-free loan to Uncle Sam), it's hard not to feel giddy when you know extra money is coming your way. Many people look forward to getting a refund each year and use it as an excuse to splurge on themselves.
Before you buy that new TV, however, it's important to take a close look at your finances and determine if that's really the best idea. While putting that money toward a more practical purpose may not be as much fun, it can pay off in the long run.
Here are a few smart ways you can use your tax refund:
Pay off debt.

This is a no-brainer. If you're carrying around credit card or other high-interest debt, you want to get rid of it as quickly as possible. Before that cash has a chance to get comfortable in your bank account, use it to pay down your debt and lessen some of the anxiety hanging over your head.

Put it in savings.

It never hurts to pad your savings. This could be the year that your hot water heater breaks down or your car decides to bite the dust. Set that money aside in a

high-yield savings account

so it's there when you need it.

Prepay your mortgage.

Your home is probably your biggest investment—and your mortgage payment is probably your biggest debt. Putting a little extra toward your mortgage regularly can save you thousands of dollars and shave years off your loan.

Fund your retirement.

You don't have any debt. You have a fully funded emergency fund. Does that mean you're free to book that plane ticket to Cancun? Not necessarily. How are your retirement accounts doing? If you're behind on your retirement savings, it's not too late to catch up.

Invest in yourself.

It's easy to let your career get stuck in a rut. Your tax refund can help you make a career change or take your skills to the next level. Use it to enroll in continuing education courses or certification programs and earn that promotion you've been waiting for.

Upgrade your life.

Sometimes you simply need to make a major purchase. If you're a freelance writer and your computer is slow as molasses, you probably need a new one so your business doesn't suffer. If your energy bill is sky-high and you live in an older house, it might be a good idea to replace your windows. Making smart purchases now can save you a lot of money down the road.
Whatever you do with your extra cash, make sure you keep track of it. The last thing you want to do is slowly spend it on a frozen treat here or a pack of gum there, only to discover it's gone before you know it. You should regularly monitor your banking statements and other financial documents to ensure you know where your money is going. Don't forget to store these and all your other important documents on InsureYouKnow.org. It's part of being a knowledgeable, financially responsible consumer.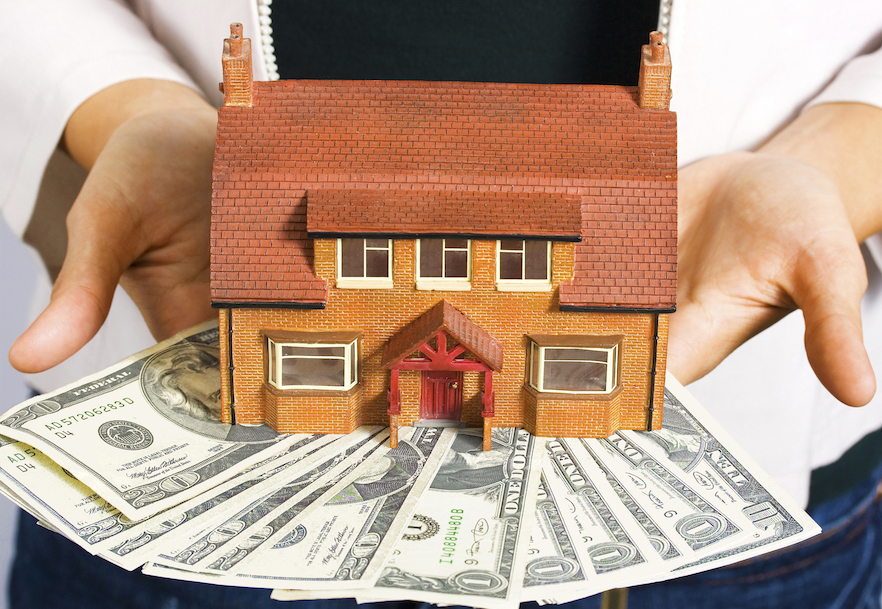 Are you thinking of buying a house? Maybe you're tired of your landlord raising the rent on you. Maybe you want to paint every room in your home a different color of the rainbow. Or maybe you're simply ready to settle down and start a family.
Whatever your reason, buying a house can be a smart and rewarding decision—but you need to go into it with your eyes wide open. Homeownership is a serious financial commitment, and it's important you understand just what you're getting into. Unlike renting, owning a home comes with a variety of regular costs you may not have anticipated.
Before you sign on the dotted line, take the time to add up all the related costs and make sure homeownership is right for you. Here's a quick look at a few of the expenses you'll be responsible for as a homeowner:
Your mortgage.

Your monthly payment involves more than the principal and interest of your loan. It also includes homeowner's insurance and property taxes, which can add a significant amount to your payment each month. If you can't put down 20 percent and have to pay private mortgage insurance, be sure to include that in your calculations.

Utilities. 

You probably already pay for some of your utilities as a renter, but as a homeowner, you're responsible for them all. This includes electricity, water, wastewater, natural gas, garbage collection and recycling. You also will pay for your own internet and cable service.

HOA dues. If your new home is part of a neighborhood or complex with a homeowners association, you'll be required to pay regular dues. These can range from just a few dollars a month to several hundred, so make sure you know what the dues are before you commit to buying a property.

Landscaping. Someone has to mow that huge backyard. Even if you decide to take care of it yourself, you'll have to purchase a lawnmower and other equipment. Don't forget to consider that time is money; the time you spend mowing and raking could be better spent doing other activities.

Maintenance and repairs. Things can—and will—break. You need to have money set aside for emergencies such as a plumbing leak or broken appliance. In addition, you should plan on spending 1–2% of your home's value each year on general maintenance to ensure your home remains in good shape.
Once you know have a good idea of how much it will cost you each month to own a home, take a look at your other monthly expenses, such as groceries, gas, entertainment, and debt payments, as well as your total monthly income. Most experts recommend you spend 28% or less of your monthly income on housing.
If homeownership still makes sense after you run the numbers, congratulations! You're in for a fun ride. After you're done signing the reams of paperwork involved and close on your new home, don't forget to upload all the documents onto InsureYouKnow.org. It's a safe place to store all the information on one of the most important transactions you'll ever make.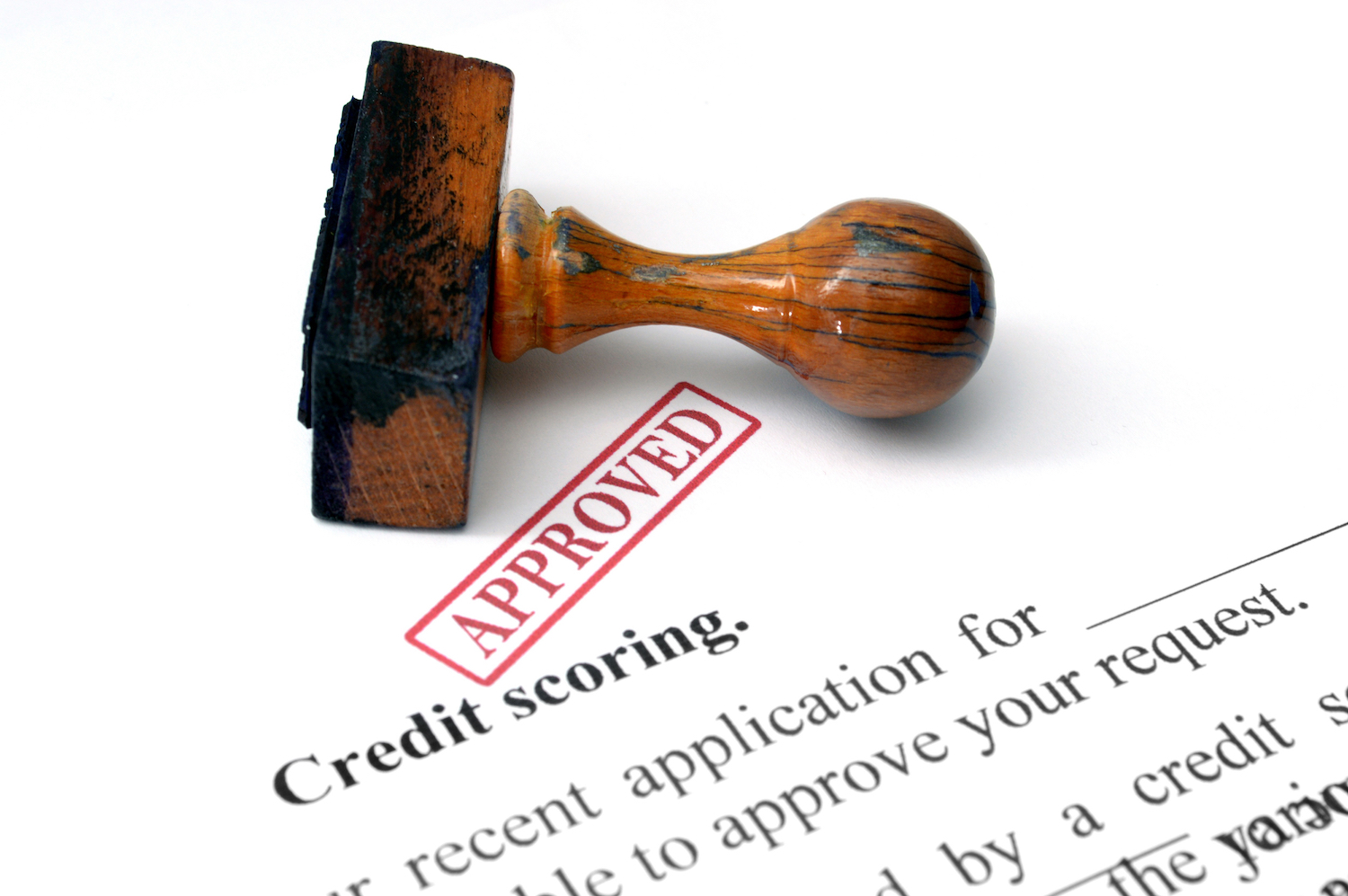 You're more than a number. But when it comes time to getting a loan, it may not feel like it.
Your credit score is a numeric representation of your creditworthiness. Lenders use it to determine whether to loan you money for a major purchase or approve you for a new line of credit. It takes into consideration a variety of factors, including whether you pay your bills on time, the amount of credit you're using, and how long you've been using credit.
There are a number of different scoring models, but the two major ones are the FICO Score and the VantageScore. Ninety of the top 100 largest financial institutions in the United States use the FICO Score to make credit decisions. FICO Scores fall into the following ranges:
800–850: Exceptional

740–799: Very Good

670–739: Good

580–669: Fair

300–579: Poor
The higher your score, the lower the interest rate on your loan will be. Generally speaking, if your score is 760 or above, you'll get the best rates. This can make a difference of hundreds of dollars a month and tens of thousands of dollars over the life of the loan. For example, someone with a FICO score of 620 could pay over $200 more each month for a $216,000 30-year, fixed-rate mortgage than someone with a score of 760.
So what do you do if your score is on the lower end of the scale? Fortunately, it is possible to improve your credit score, although it takes time and patience. Here are three things you can start doing today to help boost your score:
Pay your bills on time.

Considering payment history accounts for 35% of your FICO Score, paying your bills on time is one of the most important things you can do if you want to improve your credit score. After all, if lenders don't think you'll pay them back, they aren't going to loan you the money in the first place. If you tend to be on the forgetful side, don't panic: Set up payment reminders or, even better, automatic payments.

Keep your balances low.

The amount you owe on your current accounts determines 30% of your FICO Score. Lenders figure that if you owe too much money to creditors, you may have trouble making your payments and are at risk of defaulting on your loans. They look carefully at your credit utilization ratio, or the amount you owe versus the amount of credit you have available. Because revolving debt such as credit cards carry more weight than installment debt such as mortgages, it's important to keep your credit card balances as low as possible.

Make more than one payment a month.

Even if you pay off your credit cards in full each month, you may want to consider making payments throughout the month instead of waiting until the end of your payment cycle. Your credit score is a snapshot in time; if it is calculated right after you pay off your balance, your credit utilization ratio will probably look great, but if it is calculated right after you make a big purchase like a new couch, it might look too high. Making multiple payments a month will ensure your balances remain low and you won't look like a risky bet to lenders.
Just like any other important financial documents, your loan agreements should be stored in a secure place. When you upload them to InsureYouKnow.org, you and your loved ones will be able to access them should the need arise. It's just one part of maintaining a fiscally responsible lifestyle.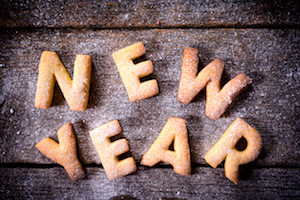 Ah, January 1: a day of fresh starts, new beginnings, and big dreams. According to Fidelity's Tenth Annual New Year Financial Resolutions Study, 32 percent of survey respondents are considering making a financial resolution for the year ahead. The top three financial resolutions are to save more (48 percent), pay down debt (29 percent) and spend less (15 percent).
While those are great resolutions, they also are broad and lack detail. How much do you want to save? Which debts will you pay down first? How exactly will you spend less? Without a firm plan in mind, these resolutions easily may be forgotten by the time Valentine's Day rolls around.
When it comes to New Year's resolutions, it's important to set specific, measurable, and achievable goals. In other words, you want to create a detailed plan with milestones that can be met. That way you will see the progress you're making throughout the year and maintain the motivation to keep going.
With that in mind, here are a few smart money moves you can make in the coming year.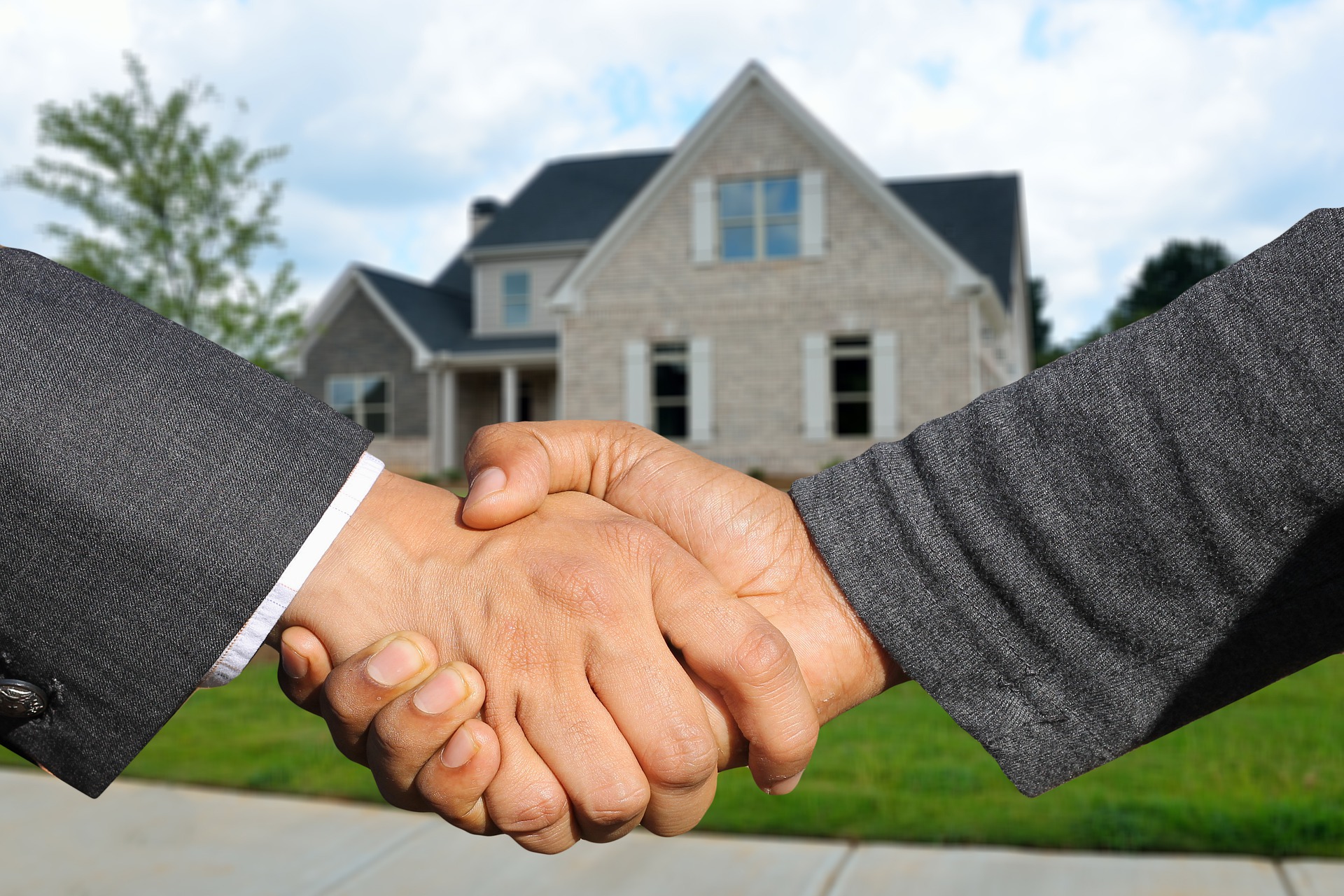 For most people, buying a house will be the biggest purchase they'll ever make. It also will be their most important. They will spend most of their non-working hours in their home. They will raise their family there. And they may tie up a significant portion of their net worth there.
In other words, it's not a purchase to be taken lightly.
Luckily, real estate agents are available to walk you through the homebuying process. From showing you potential properties through signing the closing documents, your agent will help you navigate the often unpredictable real estate market. But as the real estate industry continues to grow and more and more agents enter the field, how do you select the right one for your home purchase?
Here are a few tips to help you find the perfect real estate agent:
Ask your friends and family for recommendations.

For many agents, referrals are their bread and butter. They go out of their way to provide outstanding service not only because they want to please their current clients, but also because they know it might lead to future clients. Ask your friends and family members who represented them when they bought their house and how they felt about the experience. Be sure to ask them to share both the positives and the negatives.

Research agents online.

While about 33 percent of homebuyers find their agent through a personal referral, another 26 percent find theirs online. You might want to start with online reviews on

Zillow

or

Redfin

. If you find a negative review, don't write the agent off immediately; instead, look to see how the agent responded. Don't forget to look at the agent's website, where you can find a short bio or other valuable information.

Check out credentials and certifications. Just like doctors, real estate agents often have specialties. If you want someone who specializes in the buyer's side of a real estate transaction, you may want to limit your search to agents who have earned the Accredited Buyer's Representative designation from the National Association of Realtors. These agents have met specific educational and work experience requirements and have proven experience representing homebuyers.

Look at agents who know the area. If you're targeting a specific neighborhood, you may want to find an agent who has extensive experience with properties there. He or she will know about local schools, commute times, recent sale prices, and quirks that may be common with houses in that area, like older plumbing or foundation issues.

Interview your potential agents. After you've narrowed down your list of potential agents, set up interviews with each of them. You're going to be spending a lot of time with your agent in the next few months, so you want to make sure you choose someone you're comfortable working with. Ask them about their experience and specialties. Be sure to find out how many current clients they have so you can make sure they won't be too busy to give you the attention you'll need throughout the homebuying process.
Once you have found the right agent, the homebuying process should go smoothly. After you've closed on your dream home, be sure to store your mortgage documents on InsureYouKnow.org. Don't forget to include other important paperwork like home warranties or pest inspection certificates. If any issues arise with your new home, you want to be able to access those documents and resolve them quickly.