5 Benefits of Paying Off Your Mortgage Early
August 17, 2023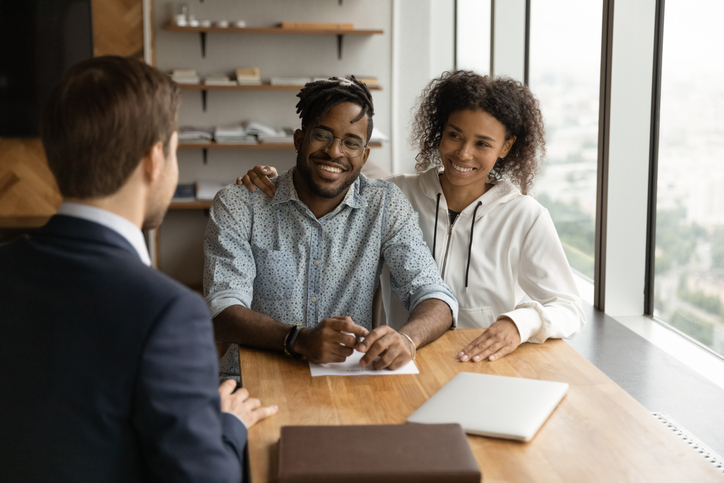 For many Americans, a home mortgage is one of the heftiest and lengthiest investments they will make in their lifetime. According to the Federal Reserve Bank of New York, mortgages accounted for 71% of combined household debts in 2022. The good news is with proper planning, this stressor can be eliminated. Depending on your financial position, opting to pay off your mortgage early can make a positive impact on your finances. It can simultaneously offer you a sense of peace and stability and provide greater financial freedom.
"Paying off your mortgage is a major milestone," said Meaghen Hunt of Bankrate. "It's a moment to celebrate, but also to take specific steps to ensure you're the legal owner of the property, and to continue paying your homeowners insurance and property taxes on your own."
Reduce Interest Costs
The more time you carry a mortgage for, the more interest you will pay. Paying off your mortgage early allows you to save significantly on interest. Laura Tarpley of Business Insider estimates that paying off your mortgage early could save you tens of thousands of dollars. "Just make sure to clarify with your lender that all extra payments will just be going toward your principal, not interest," she cautioned.
Live Debt-Free
Forbes estimates that nearly 10 million American homeowners who are still paying off their mortgages are 65 years of age or older. That is a significant number of individuals still saddled with debt well into their old age. The increased financial security of having a paid-off mortgage means greater room in your finances to address other debts. The funds spent to make a mortgage payment can be redistributed to pay off other outstanding debts such as loans, credit card balances, and more. Overall, the ability to live debt-free without the stress of having to make a substantial payment is a significant benefit.
Hunt cautions that you may see your credit score suffer after paying off your mortgage especially if it was the only debt you carried. Although there is a brighter side. "In some cases, your score can improve, depending on what other kinds of credit you've borrowed,' she added.
Eliminate Monthly Payments
Most homeowners can expect to pay off their homes in 30 years making normal monthly payments. Not having to meet monthly payments frees up a sizable amount of money that can be invested in other, potentially high-earning, endeavors. This could allow for more wealth to be generated over time. Additionally, if you are unable to make your monthly payments due to financial instability, you are protected from losing your home.
Be Financially Free
Mortgage payments often make up a substantial portion of one's expenses and are also multi-year, with the average mortgage spanning between 15-30 years. Paying off your mortgage ahead of schedule frees up funds and allows for greater room to direct funds to other places.
"For people nearing retirement, a paid-off mortgage means they have that much more free cash flow from their fixed income when they stop working," said Miranda Marquit of Bankrate. "It allows you to tap the equity in your home if you need money in the future."
Have Peace of Mind
Arguably one of the most advantageous benefits of having a fully paid mortgage is the right to own your home outright. Additionally, it protects you from the instability of the housing market which can lower the value of your home.
Insureyouknow.org
Having a mortgage paid off early provides many advantages, such as money saved long-term that permits debt and interest-free living and greater availability of funds to direct towards other investments. While not having to keep up with costly monthly payments into your retirement sounds appealing, it is important to take inventory of your finances before making the decision to pay off your mortgage early. Use insureyouknow.org to keep a track of your payments and debts to determine if an early mortgage payment is the right fit for you.