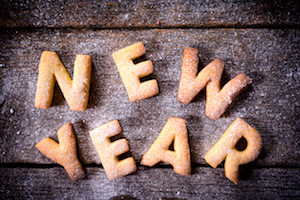 Ah, January 1: a day of fresh starts, new beginnings, and big dreams. According to Fidelity's Tenth Annual New Year Financial Resolutions Study, 32 percent of survey respondents are considering making a financial resolution for the year ahead. The top three financial resolutions are to save more (48 percent), pay down debt (29 percent) and spend less (15 percent).
While those are great resolutions, they also are broad and lack detail. How much do you want to save? Which debts will you pay down first? How exactly will you spend less? Without a firm plan in mind, these resolutions easily may be forgotten by the time Valentine's Day rolls around.
When it comes to New Year's resolutions, it's important to set specific, measurable, and achievable goals. In other words, you want to create a detailed plan with milestones that can be met. That way you will see the progress you're making throughout the year and maintain the motivation to keep going.
With that in mind, here are a few smart money moves you can make in the coming year.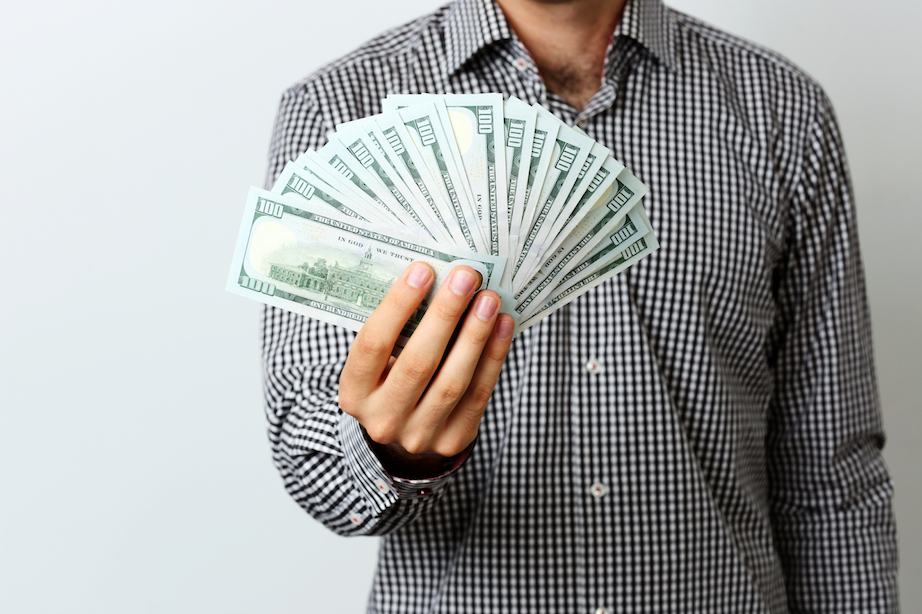 Experts agree: Everyone should have an emergency fund with enough money to cover six to eight months of living expenses. This is money you set aside in case of a major life-changing event, such as a job loss.
If you haven't saved up the recommended amount, you aren't alone. A recent survey from Bankrate found that only 29 percent of Americans have saved six months' worth of expenses. Another 23 percent have saved nothing at all.
While those statistics may make you feel better about your own situation, you don't want to get complacent. If you lost your job tomorrow, would you be able to make rent next month? If you had a major medical emergency and couldn't work for three months, could you afford groceries?
If you answered "No" to those questions, it's time to build that emergency fund—quickly. Here are a few ways to get started.
Slow your spending.

It goes without saying that the first thing you should do is to take a good, hard look at your budget and determine where you can cut back. One of the first items on the chopping block is always cable and other forms of entertainment. You don't have to deprive yourself, but do you really need both Netflix and Amazon Prime? Other easy places to cut include gym memberships, subscriptions and eating out.

Sell your stuff.

If you have a lot of unused items in your house, this is a good time to clear out space and get a little extra cash at the same time. You can sell the clothes your kids have outgrown at a garage sale. You can find those collectible toys gathering dust in the attic and post them on eBay. You can take that bread maker you've used twice and list it on Craigslist. Just be sure to

stay safe when selling items online

.

Get a part-time job.

Assuming you have the time, you may want to look into getting a part-time job while you build up your reserves. You don't have to relive your teenage days and work the drive-thru at the fast food restaurant down the joint, but you may be able to pick up some hours at the local bookstore. If you're a fitness fanatic, perhaps you could work the front desk at your gym or teach some group classes. If you have a reliable vehicle, you could get earn a little extra money as a rideshare driver.

Bill yourself.

Sometimes you just need to change your mindset. Consider your emergency fund to be a monthly bill, and make sure you pay that bill just like you would any other. You can set the amount and due date and make it a part of your monthly budget. Even better, set it up as an automatic payment so you don't even have to think about it. Alternatively, you could vow to transfer a set amount of cash—say $20—into your savings account every Friday. It may seem like a small step, but it all adds up.

Save any bonus money.

If you get a bonus at work or a tax refund, put that money in your savings account immediately. You may be tempted to spend it, but try to think about the long-term benefits. The same goes for a raise: Instead of budgeting that extra 2–3 percent into your regular spending, move the amount over to savings. You're already getting by without it, after all, so you won't even miss it.
After you've got a good chunk of change set aside, you might want to look into moving it to a high-yield savings account. You don't want to invest it because you want it to be readily available, but you don't want it sitting in an account earning next to nothing in interest either. Be sure to store your bank's information along with your other important documents on InsureYouKnow.org so you and your loved ones know how to access the money if and when you need it.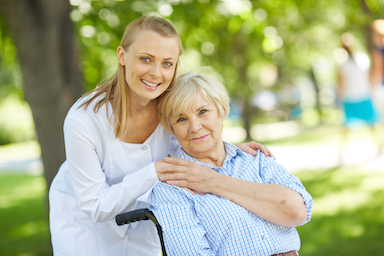 No one likes to think about growing old. In fact, many people pretend that it's never going to happen. But instead of fearing the inevitable, it's better to plan for it.
In addition to starting to save for retirement at an early age, it's important to think about what you're going to do if your health starts to decline. According to AARP, by the time you hit 65, chances are 50-50 that you'll need long-term care (LTC) due to chronic illnesses, disabilities or other conditions, such as Alzheimer's disease. And it's not cheap; if you pay for it yourself, you're looking at an average annual cost of $140,000.
LTC insurance can help. LTC insurance is different from health insurance, which you'll still need. It helps cover costs that your regular health insurance won't, such as help with daily activities like bathing, getting dressed and eating. These services may be provided in your home or at a nursing home or assisted living facility.
Unfortunately, LTC insurance is cost-prohibitive for many due to poor planning on the part of insurance companies. When these policies were first introduced, insurers greatly underestimated the amount they would pay out in claims. People were living longer, but they weren't necessarily staying healthier, so insurers were paying for care longer than they had anticipated. In addition, insurers thought people would prefer to receive care in their homes, but many opted to move into more expensive assisted-living facilities.
As a result, many insurers stopped offering LTC insurance. In 2000, 125 companies were selling standalone LTC policies; by 2014, only 12 companies were. Those that still do sell them have raised their premiums drastically. For example, earlier this year, Mass Mutual announced it was raising premiums on existing policies by 77 percent. Today, premiums average $2,700 a year.
There are options you can consider if you can't afford LTC insurance. Maybe relatives can help with your care. Maybe you can pull some equity from your home. Maybe you can build up your savings even more and plan on paying for future LTC out of pocket.
But if you have a family history of Alzheimer's or simply believe LTC insurance would bring you more peace of mind, it may still be your best bet. Here are a few things to keep in mind when you start looking for a policy:
Begin your search in your 50s or early 60s at the latest.

Prices rise sharply as you age. You can pay 10 percent more for a policy when you buy it at age 65 rather than at 64. Keep in mind that you won't qualify for coverage if you wait until you actually need care because then you will be considered as having a preexisting condition.

Shop around.

Like with any other major purchase, it's important to do your homework and research your options. If the process sounds daunting, you might want to consider getting assistance from an insurance agent or broker.

Look into group rates.

Premiums may be more affordable if you qualify for a group rate through an employer-sponsored plan or plan offered by a professional organization you belong to. Before you sign up, be sure to read the fine print and find out if you can keep the policy if you leave the organization.

Consider a joint policy.

You may get a better rate by purchasing a single policy that covers you and your spouse or another family member. The discount is typically 30 percent off the price of separate policies. If you're interested in going this route, you'll want to find out what the maximum benefit is for everyone under the policy and consider whether that will be enough for both of you.
If you do purchase an LTC insurance policy, be sure to keep all related paperwork safely stored on InsureYouKnow.org along with all your other important documents. It's the best way to make sure you can find them quickly and easily should the need arise.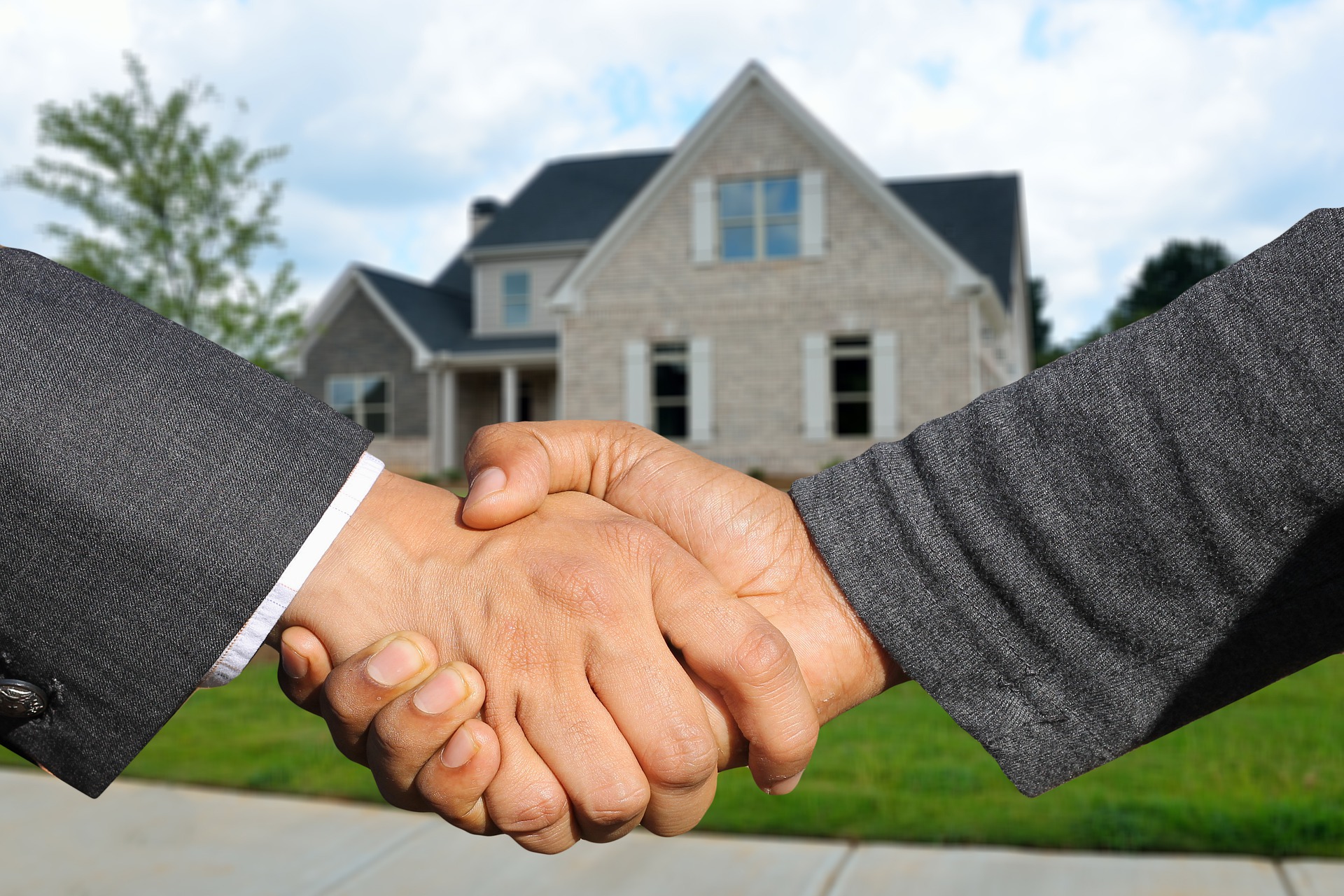 For most people, buying a house will be the biggest purchase they'll ever make. It also will be their most important. They will spend most of their non-working hours in their home. They will raise their family there. And they may tie up a significant portion of their net worth there.
In other words, it's not a purchase to be taken lightly.
Luckily, real estate agents are available to walk you through the homebuying process. From showing you potential properties through signing the closing documents, your agent will help you navigate the often unpredictable real estate market. But as the real estate industry continues to grow and more and more agents enter the field, how do you select the right one for your home purchase?
Here are a few tips to help you find the perfect real estate agent:
Ask your friends and family for recommendations.

For many agents, referrals are their bread and butter. They go out of their way to provide outstanding service not only because they want to please their current clients, but also because they know it might lead to future clients. Ask your friends and family members who represented them when they bought their house and how they felt about the experience. Be sure to ask them to share both the positives and the negatives.

Research agents online.

While about 33 percent of homebuyers find their agent through a personal referral, another 26 percent find theirs online. You might want to start with online reviews on

Zillow

or

Redfin

. If you find a negative review, don't write the agent off immediately; instead, look to see how the agent responded. Don't forget to look at the agent's website, where you can find a short bio or other valuable information.

Check out credentials and certifications. Just like doctors, real estate agents often have specialties. If you want someone who specializes in the buyer's side of a real estate transaction, you may want to limit your search to agents who have earned the Accredited Buyer's Representative designation from the National Association of Realtors. These agents have met specific educational and work experience requirements and have proven experience representing homebuyers.

Look at agents who know the area. If you're targeting a specific neighborhood, you may want to find an agent who has extensive experience with properties there. He or she will know about local schools, commute times, recent sale prices, and quirks that may be common with houses in that area, like older plumbing or foundation issues.

Interview your potential agents. After you've narrowed down your list of potential agents, set up interviews with each of them. You're going to be spending a lot of time with your agent in the next few months, so you want to make sure you choose someone you're comfortable working with. Ask them about their experience and specialties. Be sure to find out how many current clients they have so you can make sure they won't be too busy to give you the attention you'll need throughout the homebuying process.
Once you have found the right agent, the homebuying process should go smoothly. After you've closed on your dream home, be sure to store your mortgage documents on InsureYouKnow.org. Don't forget to include other important paperwork like home warranties or pest inspection certificates. If any issues arise with your new home, you want to be able to access those documents and resolve them quickly.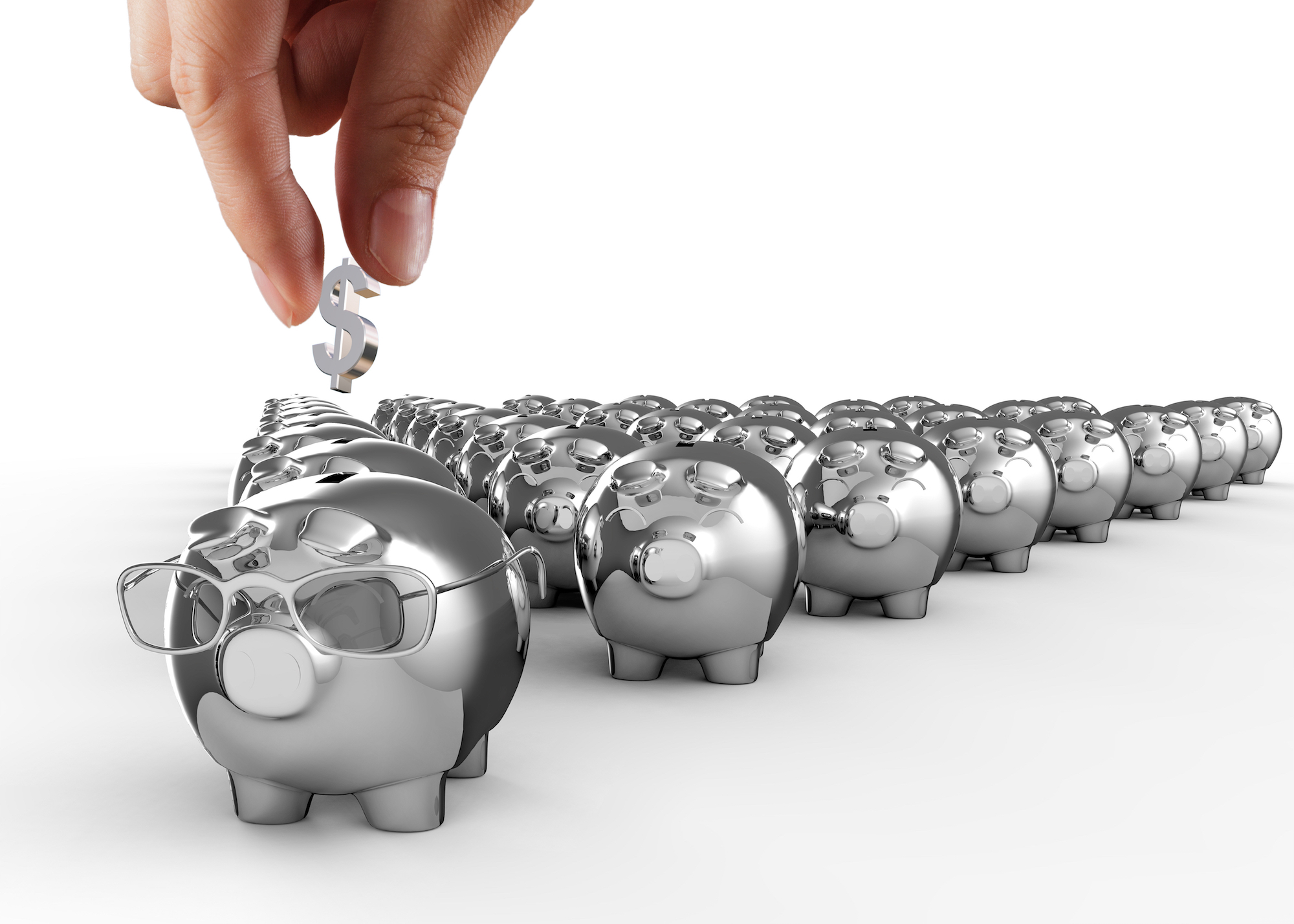 Saving for retirement for daunting. When you're saving for something like a down payment on a house or a new car, you can have a pretty accurate figure in mind. But when you're saving for retirement, it's hard to know how much you'll need. There are so many unknowns: How old will you be when you retire? Will you have any major health issues? What will your tax rate be? How long will you live?
It's easy to want to throw up your hands and decide to worry about it later, but that is the exact wrong thing to do. Thanks to the power of compound interest, it's important to start saving as early as possible and keep saving for as long as possible.
Not convinced? Look at the numbers. Assuming an 8 percent rate of return, if you start investing $250 a month at age 25, you will have $878,570 by age 65. If you start at age 35, you will have $375,073. And if you wait until age 45, you will have $148,236.
It's time to stop procrastinating and develop a savings plan.
If you're the type who likes to have an exact target, we have good news. Fidelity Investments has developed age-based milestones to help you travel the road to retirement. By biting off your savings plan into manageable chunks, you can keep track of where you are and feel more confident that you'll get to where you need to go.
Fidelity recommends you aim for the following targets by age:
By age 30: Have saved the equivalent of your annual salary

By age 40: Have saved three times your salary

By age 50: Have saved six times your salary

By age 60: Have saved eight times your salary

By age 67: Have saved 10 times your salary
The ultimate goal is for you to have saved enough by age 67 to be able to maintain your current lifestyle in retirement. Your personal goal may vary; if you're planning on living modestly in retirement, you may need to save less, and if you're planning on traveling extensively, you may need to save more.
The age at which you retire also plays an important part in your planning. If you want to retire earlier, at age 65, you will need to have saved 12 times your salary. If you wait to retire until age 70, you will need to have saved eight times your salary.
Those numbers probably still sound daunting, but they're a good starting point. After all, the hardest part can be taking that first step.There are a number of ways you can save for retirement, including participating in a 401(k) plan offered by your employer and/or contributing to a separate IRA. No matter how you do it, be sure to store all your important retirement documents at InsureYouKnow.org. That way, when it's time to sit back and enjoy the fruits of your labor, you'll know how to access all the money you've painstakingly saved for years.