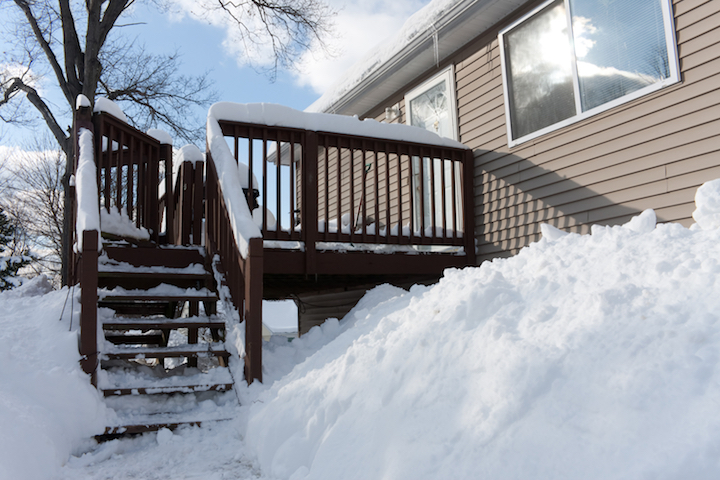 According to the Insurance Information Institute, "Winter storms caused $2.1 billion in insured losses in 2019." By heeding the following suggestions now to winterize your home, you may avoid costly and time-consuming remedies later, enjoy a safe and warm winter, and conserve energy consumption while saving on your electric bill.
Protect Your Pipes
Drain your outside hose spigots if you live where pipes can freeze. Insulate pipes that could be susceptible to freezing. When freezing temperatures are forecasted, keep a stream of water running in a few faucets to prevent freezing and bursting.
Drain garden hoses and store them inside. Also shut off outdoor water valves and insulate faucets in cold weather. Any water left in exterior pipes and faucets can freeze and expand, breaking the pipes.
Consider installing an emergency pressure release valve in your plumbing system. This measure will protect against increased pressure caused by freezing pipes and can prevent them from bursting. Act now to learn how to shut off the water and know where your pipes are located before an emergency.
By insulating your hot-water pipes, you'll reduce heat loss and save energy and money. Insulation will help keep water hot inside pipes, so your water heater won't have to work so hard. Also, you won't have to waste as much time or water waiting for hot water to flow out of the faucet or showerhead.
If you vacate your house for an extended period this winter, turn the water off completely and consider draining the plumbing system to keep pipes from freezing. Also, have a friend or neighbor check on your home regularly to look for any issues and let you know if a problem is detected.
Weatherproof Your Home
Weatherstripping or installing storm doors and windows will prevent cold air from entering your home or heat from escaping it, which will reduce your power bills.
Check your fireplace for animal nests or creosote buildup that can be hazardous. Have an annual inspection before building your first fire of the season. Also, soot and other debris build up in the chimney. Call a chimney sweep to thoroughly clean the chimney before your first winter use. You should also vacuum or sweep out any accumulated ash from the firebox.
Caulk around windows and use foam outlet protectors to prevent cold air from entering your home. However, the majority of heat loss typically occurs via openings in the attic. Check to make sure that you have sufficient insulation.
Adjust your thermostat. The U.S. Department of Energy reports you can save as much as 1 percent on your energy bill for every degree you lower your home's temperature during the winter. Set your thermostat for at least 65 degrees and make sure your home is well-insulated.
Install a programmable thermostat and save money by keeping the temperature adjusted when you're not at home.
Place draft guards by doors in drafty rooms to prevent heat loss.
To help keep chilly air from leaking in through window cracks, use thermal lined curtains. They'll help keep your home warm and lower your heating bill. For windows that don't get direct sunlight, keep curtains closed to keep out cold air and to keep in warm air.
Install window insulation film that can keep up to 70 percent of heat from leaking out of the windows.
For maximum heat retention, pack fiberglass insulation around basement doors, windows in unused rooms, attic floors, and window air conditioning units.
Fill with caulk any remaining gaps in siding, windows, or doors. For extra drafty windows and doors, caulk the inside too, pulling off moldings to fill all gaps in the insulation.
Protect Your Plants and Outdoor Equipment
Bring plants and flowering trees inside before the first cold snap. Typically, you should bring your plants in before temperatures dip below 45 degrees.
Cold temperatures, snow, and ice can damage outdoor furniture and grills. If possible, store them in the garage or basement. If you have a gas grill with a propane tank, close the tank valve and disconnect the tank first. It must be stored outside. If you don't have storage space for your items, purchase covers to protect them from the elements. You also need to maintain your grill and cover it before putting it away for the season.
Clean and maintain outdoor power tools such as mowers and string trimmers prior to storing. If you have a snow blower, inspect it before the first snowfall.
Examine your pool cover for damage and replace it if needed.
Weather-strip your garage door. Make sure the seal between your garage door and the ground is tight to prevent drafts and keep out small animals.
Inspect your driveway for cracks. Clean out and repair any damage with driveway filler, then coat with a commercial sealer.
Keep driveways and sidewalks clear of ice and snow and repair any faulty steps and handrails.
Save on Your Energy Bills
Call your local power company to see if energy saving assessments are offered. It's often a free service where a representative will identify specific changes to make your home more energy efficient and save you money. LED light bulbs and water heater blankets can also make a difference.
Service Your HVAC System
Your HVAC (heating, ventilation, and air conditioning) system will function more efficiently with a clean filter. A dirty filter with trapped lint, pollen and dust obstructs airflow and makes your HVAC system run longer to heat your home. You may need to replace filters at least every three months.
Adjust your ceiling fans to move in a clockwise direction so they push hot air along the ceiling towards the floor.
Check Your Roof and Gutters
Inspect your roof. Look for broken, frayed, curled or missing shingles; clogged valleys; damaged flashing; or deterioration.
Clear leaves, pine needles, dirt, and other accumulated debris from the roof.
Cut back overhanging branches to prevent damage to shingles and gutters.
To prevent clogging, inspect and clean the gutters of leaves and other debris. Having clean gutters will also allow melting snow to drain properly.
Install snow guards.
Check the attic and ceilings for staining from water leakage. While you're up there, make sure the attic is properly ventilated to prevent mold and mildew.
If you live in an area that is prone to snow, keep a snow roof rake handy.
Make sure that water can flow freely through your gutters now to help prevent icicles and ice dams from forming later.
Flush Your Water Heater
Particles and sediment can collect over time in the bottom of your water heater, hindering the unit's efficiency. Flush the water through the drain valve to clear out the material and keep your heater functioning at its best.
Test Your Detectors
Residential fires are more common in winter, so it is important that all of your smoke detectors work. Check them monthly and replace batteries as needed. You should also consider installing a carbon monoxide detector to avoid inadvertently trapping this toxic gas in your home.
Most homeowners insurance policies cover damages due to extreme winter weather, but make sure you speak with your independent agent to answer any questions you have about your specific homeowners, condo, or renters insurance policy. Keep a record of all your winterizing activities and your insurance policies at InsureYouKnow.org. You'll then be prepared to take on weather-related challenges that come blowing your way this winter.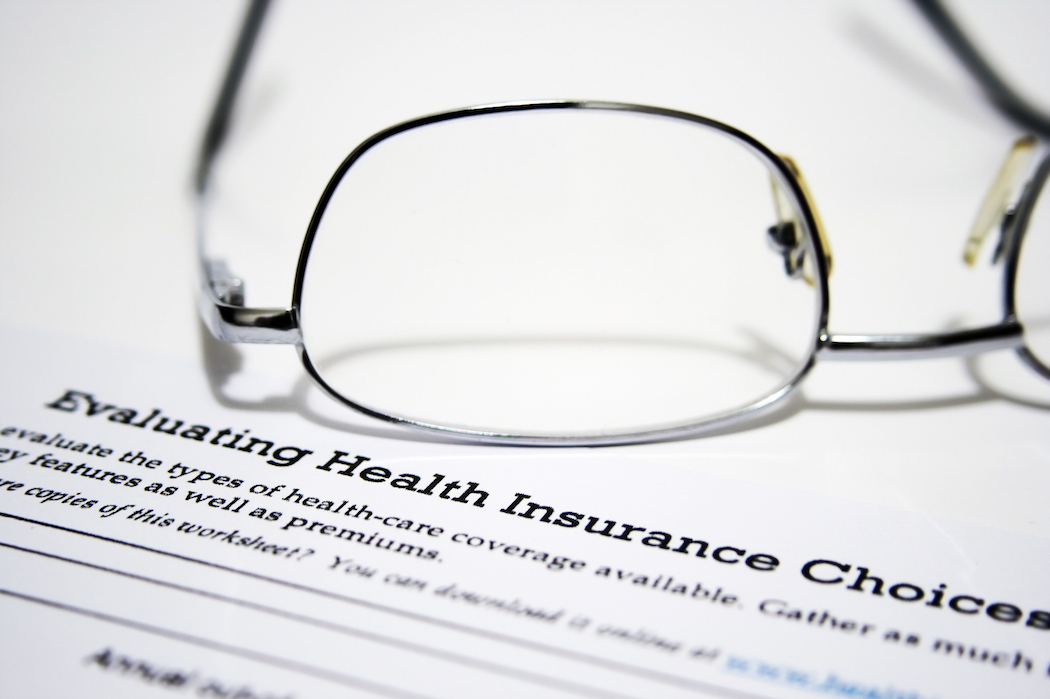 Changing your calendar to the month of November signals the need to review your health insurance coverage for the coming year. If you don't have health insurance coverage through an employer, you'll need to buy it yourself if you want coverage in 2021.
The Affordable Care Act (ACA) (also known as Obamacare), enacted in March 2010, called for the creation of a health insurance exchange in each state, with three primary goals:
In the article, "Insurance Coverage after Job Loss—The Importance of the ACA during the Covid-Associated Recession," published on October 22 in The New England Journal of Medicine, the authors state, "The ACA, having created several new options for health insurance unrelated to employment, will protect many recently unemployed people and their families from losing coverage." The article also emphasizes, "The very virus that has brought about record unemployment levels is the same agent that makes health insurance—and the new options created under the ACA—more important than ever.
Open Enrollment for 2021
In every state, open enrollment for ACA-compliant 2021 health coverage for individuals and families started on November 1 and, in most states, will end on December 15, 2020. This deadline applies to the 36 states that use HealthCare.gov and it also may apply in some of the states that run their own exchanges.
You can enroll for a health insurance plan online, over the phone, or in-person. When you enroll in a plan through the exchange, you need to have the following information on hand for each enrollee:
Coverage Effective January 1
In almost all cases, your coverage will take effect on January 1, 2021 if you sign up during the open enrollment window in the fall of 2020. If you're already enrolled in an individual-market plan and you're picking a different plan during open enrollment, your current plan will end on December 31 and your new plan will take effect seamlessly on January 1 if you continue to pay your premiums.
December Deadline Limitations
If you don't enroll in an ACA-compliant health insurance plan by the end of open enrollment on December 15 in most states, your buying options may be limited for the coming year. Open enrollment won't come around again until November 2021, with coverage effective January 1, 2022. Exceptions include:
You can access a guide to all of the qualifying events that trigger special enrollment periods in the individual market including details about the specific rules that apply to each of them.
No Federal Penalty but Some States Levy Tax Penalties
There is no federal government penalty for being uninsured in 2021 but four states (Massachusetts, New Jersey, California, and Rhode Island) and Washington, DC, impose tax penalties for not having health insurance.
For More Information About ACA-Healthcare Coverage
Follow these steps:
Auto-Renewal for Existing ACA-Compliant Health Plan
If you're already enrolled in an ACA-compliant health plan through your state's marketplace, you can probably let your plan automatically renew for 2021. Auto-renewal is an option for nearly all exchange enrollees, although Pennsylvania and New Jersey have transitioned away from HealthCare.gov and are using their own new enrollment platforms instead. Residents in those states need to pay close attention to notifications they receive from the marketplace with instructions on how to renew coverage or select a new plan for 2021.
But, relying on auto-renewal for ACA-compliant insurance coverage may not be in your best interest. No matter how much you like your current plan, it pays to shop around during open enrollment and see if a plan change is worth your while because:
You might still decide that renewing your current plan is the best option for 2021. But, it's definitely better to actively make that decision rather than letting your plan auto-renew without considering other available options.
After you have squared away your health care coverage for 2021, you can record all the decisions you make, enrollment forms you submit, and confirmations you receive at InsureYouKnow.org. By doing that, you'll be able to review your health insurance coverage commitments in November 2021 in preparation for 2022.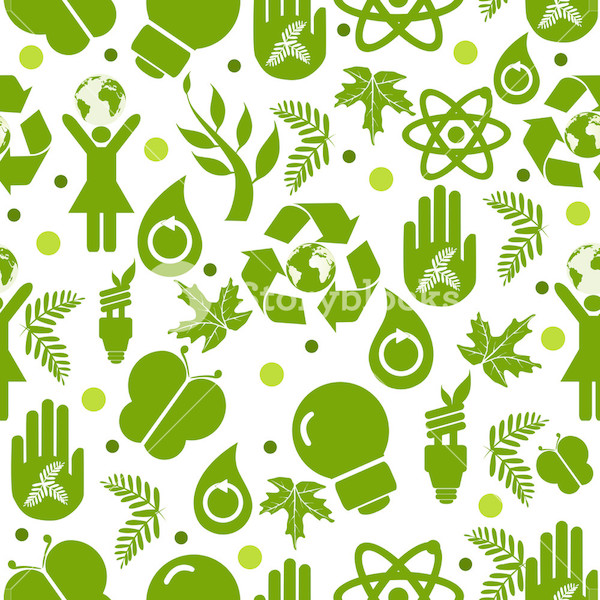 On Sunday, November 15, acknowledge America Recycles Day 2020 by recognizing the importance and impact of recycling, which has contributed to American prosperity and the protection of our environment since 1997 when it was created by the National Recycling Coalition. In 2009, this holiday became an integral part of the Keep America Beautiful Campaign. Today, there are thousands of events across the United States to raise awareness about recycling and to encourage people to recycle.
The recycling rate has increased from less than 7 percent in 1960 to the current rate of more than 35 percent. A study by the U.S. Environmental Protection Agency (EPA) found that every 10,000 tons of materials recycled supports nearly 16 jobs and $760,000 in wages.
The recycling efforts of communities and business throughout the United States have helped with this success and growth. To build on recycling progress, EPA as well as local recycling providers encourage every American to contribute by recycling right that includes checking with your local collection agency to be certain that items you put in your recycling bin are acceptable. Items like cardboard, metal cans, and paper are commonly accepted by local curbside programs, but items like plastic bags, electronics, and batteries are not. Visit the EPA website at How Do I Recycle?: Common Recyclables to see how and where to recycle specific categories of items you are ready to reduce in your environment.
According to HolidaysCalendar.com, interesting recycling facts include:
60 percent of trash could be recycled
Aluminum cans can be recycled endlessly
Aluminum cans can go from recycling back to store shelves in 2 months
Recycling one can saves enough energy to run a TV for almost 3 hours
80 billion aluminum cans are used each year around the world
Americans throw away more than 25 trillion Styrofoam cups a year
5 million plastic bottles are used in America every hour and most of them are tossed in the trash
Plastic bags in the oceans kill a million sea creatures a year
Every year, a billion trees worth of paper is thrown away
Wood and paper thrown away each year could heat 50 million homes for two decades
Recycling one ton of plastic can save almost 2,000 gallons of gasoline
Ways to Observe America Recycles Day
The simplest way to observe this holiday is by looking at what you throw away and making a commitment to recycle more. You also can encourage your friends and neighbors to do the same. On social media, you can use the hashtag #AmericaRecyclesDay.
Benefits of Recycling
Reduces the amount of waste sent to landfills and incinerators
Conserves natural resources such as timber, water, and minerals
Increases economic security by tapping a domestic source of materials
Prevents pollution by reducing the need to collect new raw materials
Saves energy
Supports American manufacturing and conserves valuable resources
Helps create new well-paying jobs in the recycling and manufacturing industries in the United States
Steps to Reduce Waste
Find out what you can do to help make a difference in your environment every day. Whether you're at home, on the go, in the office, or at school, you are faced with many opportunities to go green by reducing, reusing, and recycling. Click on the following links to reach EPA's recommendations by specific categories.
Ways to Recycle More, Recycle Right
Check out EPA's Frequent Questions on Recycling page for more information on ways you can contribute and where.
During the COVID-19 pandemic, alternative instructions may apply to your recycling efforts and EPA offers the following tips.
Focus on waste prevention where possible, and when recycling, keep the materials as clean and dry as possible.
Follow the guidelines of your local recycling hauler and only put items in your recycling bin that they accept.
If your community is not processing recycling due to the materials recovery facility being closed or another reason, consider dropping materials off at a recycling center, while following Centers for Disease Control and Prevention, state, and local public health guidelines.
Keep plastic bags, masks, wipes, and latex gloves out of the recycling bin.
If someone in your home has COVID-19, treat your recyclables as trash.
Don't put your recyclables in plastic bags.
Clean and shake dry recyclables to ensure products get recycled.
Break down cardboard boxes and put them in the recycling bin whenever possible.
Put recycling and trash in the appropriate bins, not next to them. Leaving materials next to bins increases risks to sanitation workers and can attract pests.
Do not put lithium, lithium-ion or spent lead-acid batteries (e.g., car batteries) in your trash or recycling bins. These batteries can contain hazardous materials and can contaminate groundwater or cause fires at recycling facilities. Batteries from electronics and cars can be recycled at specified retail and other locations. You can also check with your city or county to see if they have a household hazardous waste collection program.
If you are cleaning thoroughly, consider setting aside items (e.g., batteries, paints, weed killers, plastic bags, clothing, and other donations) to donate, recycle, or dispose of later when it's safe to bring them to a drop off location or collection event. Follow local guidelines. Many localities are limiting service and are not picking up yard waste or bulk items at this time.
Return grass clippings back onto your lawn instead of bagging them.
Thank your recycling collectors, haulers, and sorters—they are providing a vital service during this time!
Resources for Educators
EPA encourages educators to use online and printed resources to show students how to reduce, reuse, and recycle for America Recycles Day.
Recycling not only saves space in landfills, reuses important resources, and saves energy but it also prevents the needless destruction of many aquatic animal species and helps in the fight against global warming. Spend time on November 15 to figure out how you can recycle more. When you review your home, school, and work spaces and recycle unneeded printed and computer files, consider transferring financial and personal information from cumbersome arrangements to InsureYouKnow.org. If you do, you'll be able to easily access timely information without having to cull through loads of documents hidden in filing cabinets, boxes, or on your computer.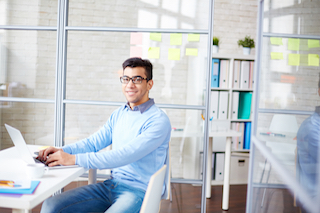 If you've been working from home during the COVID-19 pandemic, you may look forward to rejoining your colleagues in the offices deserted by your company earlier this year when you started working from home. According to a survey conducted by The Conference Board, about 35 percent of U.S. companies don't know when they will allow employees back into the office. The survey also concluded that about 39 percent of companies plan to reopen offices by early 2021, while 13 percent of offices have remained open throughout the pandemic.
While decisions to reopen are being made by individual companies that see benefits of staff working collaboratively and creatively in person that many workers miss, and worry that continued lockdowns could damage the economy and society, the return to the office isn't without risk when the number of coronavirus cases continues to climb.
Returning to the office will be a big change for millions of employees who have gotten used to working from home without long commutes and a daily separation from family during strictly structured work hours. Companies need to prepare for reopening offices even if they don't plan to call workers back until 2021. Every organization is going to be different in the response needed to get offices back open, depending upon who owns the building, office size, and whether employees are likely to use public transportation.
Office building employers, owners and managers, and operations specialists may find useful guidelines from the Centers for Disease Control and Prevention (CDC) to prepare for the time when employees return to work by creating a safe and healthy workplace for workers and clients. The following list is an abbreviated version of the CDC's recommendations to protect your staff and others while slowing the spread of COVID-19.
Check the building to see if it's ready for occupancy.
Evaluate the building and its mechanical and life safety systems to determine if the building is ready for occupancy.
Ensure that ventilation systems in your facility operate properly.
Increase circulation of outdoor air by opening windows and doors if possible, and using fans.
To minimize the risk of waterborne diseases, take steps to ensure that all water systems and features and water-using devices are safe to use after a prolonged facility shutdown.
Identify how workers might be exposed to COVID-19 at work.
Conduct a thorough hazard assessment of the workplace to identify potential workplace hazards that could increase risks for COVID-19 transmission.
Identify work and common areas where employees could have close contact (within 6 feet) with others—for example, meeting rooms, break rooms, the cafeteria, locker rooms, check-in areas, waiting areas, and routes of entry and exit.
Include all employees in communication plans—for example, management staff, utility employees, relief employees, and janitorial and maintenance staff.
If contractors are employed in the workplace, develop plans to communicate with contracting companies about changes to work processes and requirements for the contractors to prevent transmission of COVID-19 in your facility.
Develop hazard controls to reduce transmission among workers.
Modify or adjust seats, furniture, and workstations to maintain social distancing of 6 feet between employees.
Install transparent shields or other physical barriers to separate employees and visitors where social distancing is not an option.
Arrange chairs in reception or other communal seating areas by turning, draping, spacing, or removing chairs to maintain social distancing.
Use methods to physically separate employees in all areas of the building, including work areas and other areas such as meeting rooms, break rooms, parking lots, entrance and exit areas, and locker rooms.
Replace high-touch communal items, such as coffee pots and bulk snacks, with alternatives such as pre-packaged, single-serving items. Encourage staff to bring their own water to minimize use and touching of water fountains or consider installing no-touch activation water fountains.
Consider taking steps to improve ventilation in the building, in consultation with an HVAC professional, based on local environmental conditions and ongoing community transmission in the area.
Ensure exhaust fans in restroom facilities are functional and operating at full capacity when the building is occupied.
Change the way people work.
Employees who have symptoms of COVID-19 or who have a sick family member at home with COVID-19, should be encouraged to notify their supervisor, stay home, and follow CDC-recommended steps. Employees should not return to work until they meet the criteria to discontinue home isolation, in consultation with their healthcare provider. At the office, the employer needs to:
Perform enhanced cleaning and disinfection after anyone suspected or confirmed to have COVID-19 has been in the workplace.
Consider conducting daily in-person or virtual health checks of employees before they enter the work site.
Stagger shifts, start times, and break times to reduce the number of employees in common areas such as screening areas, break rooms, and locker rooms.
Follow the CDC's guidance for cleaning and disinfecting to develop, follow, and maintain a plan to perform regular cleanings of surfaces.
Give employees enough time to wash their hands and access to soap, clean water, and paper towels.
Discourage handshaking, hugs, and fist bumps.
Encourage the use of outdoor seating areas and social distancing for any small-group activities such as lunches, breaks, and meetings.
Use no-touch trash cans.
Remind employees and clients to wear cloth face coverings in public settings and avoid touching their eyes, noses, and mouths.
The magazine Financial Management encourages employers to find a balance when planning to reopen the office and offers some key considerations, including the following ones, to keep in mind when considering reopening the office.
Allow choices and review policies.
Employers must be aware that some employees or someone they live with will have health conditions which make them particularly vulnerable to the coronavirus, meaning a return to the office remains unlikely for many months.
Organizations also may find that some employees have discovered that they enjoy working from home and don't want to come back into the office. The optimal situation is likely to be to give employees the choice of coming into the office or continuing to work from home. Coaxing any staff working from home to return to the office may prove a challenge, but for high-risk employees, those with vulnerable family members, or ones with children doing remote learning, going back to the workplace simply is not an option at present.
Support employees who work at home.
Companies need to ensure that staff have the right technology and resources to continue working from home. More firms are now more likely to consider flexible working requests than before the pandemic struck.
Policies covering sick leave, health benefits, and paid time off also will need to be reviewed so that they adequately protect staff who contract COVID-19 or are required to self-isolate.
Plan for possible outbreaks.
Companies already have plans in place to evacuate offices in case of fires, earthquakes, or other disasters but now they need to add health emergencies to the list. If an employee develops COVID-19 symptoms in the workplace, know how to get them safely out of the building. Companies may need to close a floor or an entire building, before deep-cleaning it, track and trace all staff in contact with the employee, and cover the costs for COVID-19 tests and resulting treatment if an employee tests positive.
With so many changes envisioned for your return to work, at InsureYouKnow.org, you can keep track of modifications in company policies for your health care coverage and paid time off, technology purchases for which you may be reimbursed by your company, and records of COVID-19 testing that may be requested by your employer or when you travel.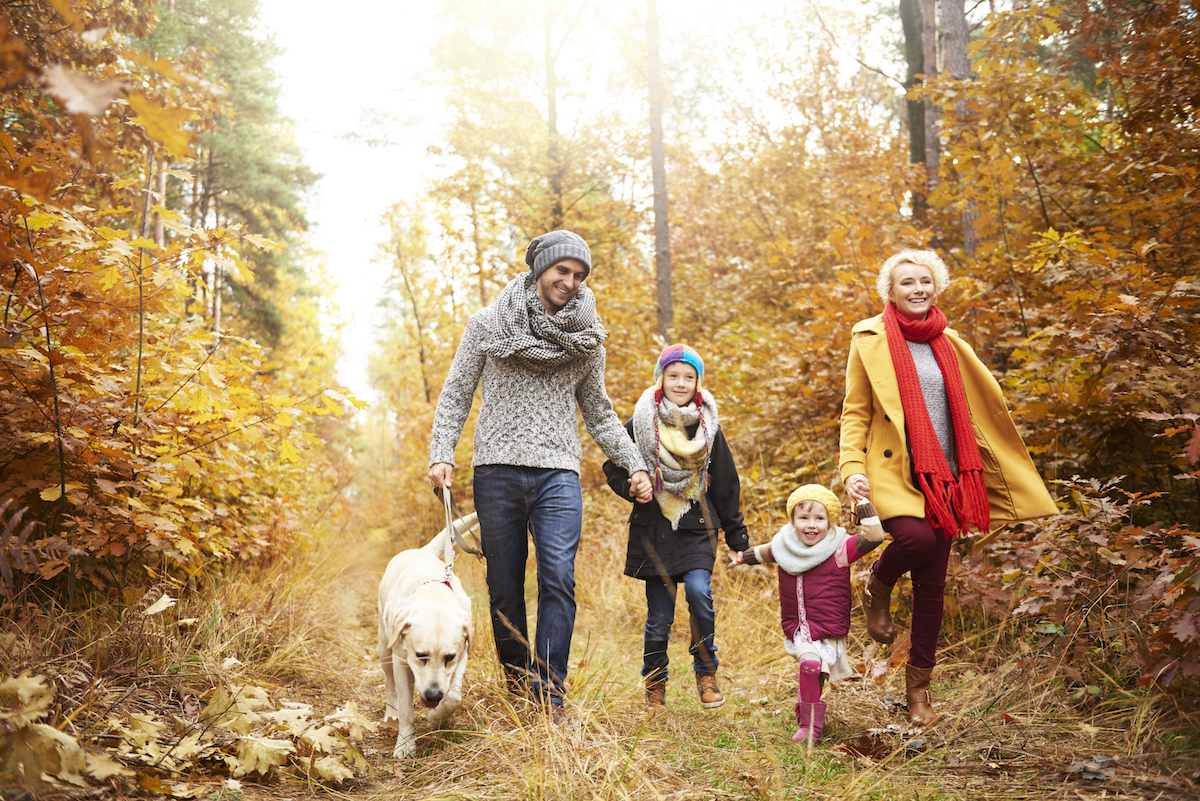 Take time out on October 10, designated as World Mental Health Day, to become aware of mental health issues around the world and in your own surroundings, especially in the time of the COVID-19 pandemic. Mental health is one of the most neglected areas of public health. Close to 1 billion people are living with a mental disorder, 3 million people die every year from the harmful use of alcohol, and one person dies every 40 seconds by suicide.
As the world's population has witnessed from afar and has experienced close-up since earlier this year, the COVID-19 pandemic has been a stressful time for many people. Though necessary to prevent illness and loss of life due to COVID-19, public health recommendations, such as social distancing, business and school closures, shelter-in-place orders, and wearing face coverings in public, have made people feel isolated, lonely, and financially distressed. Fear and anxiety about the rapidly spreading coronavirus have caused strong emotions in adults, teenagers, and children. Finding healthy ways to cope with the stress you are experiencing may help you, the people you care about, and your community become stronger.
Everyone reacts differently to stressful situations. How you respond to stress during the COVID-19 pandemic can depend on your background, your social support from family or friends, your financial situation, your health and emotional background, the community you live in, and many other factors. Stress during the COVID-19 pandemic can cause the following:
Fear and worry about your own health and the health of your loved ones, your financial situation or job, or loss of support services you rely on.
Changes in sleep or eating patterns.
Difficulty sleeping or concentrating.
Worsening of chronic health problems.
Worsening of mental health conditions.
New or increased use of tobacco and alcohol and other substances.
You are not alone if you are experiencing any of these reactions to stress during the COVID-19 pandemic. Symptoms of stress did not originate with the current pandemic; John Cassian, a monk and theologian who wrote in the early 5th century, referred to the emotion of what we are collectively feeling today as "acedia." A strange combination of listlessness, undirected anxiety, and inability to concentrate make up the paradoxical emotion of acedia. In reaction to physical and social isolation, the symptoms of acedia are the seizing up or freezing of feelings, reactions that were fairly common among medieval monks shut away in monasteries.
You may feel like you are living in a monastery because your way of life has changed drastically and consequently your emotional health may be challenged. You need to take care of your mental health, an important part of your overall health and wellbeing, that affects how you think, feel, and act. It may also affect how you handle stress, relate to others, and make choices during an emergency. People with pre-existing mental health conditions or substance use disorders may be particularly vulnerable in an emergency. Mental health conditions such as depression, anxiety, bipolar disorder, or schizophrenia affect a person's thinking, feeling, mood, or behavior in a way that influences their ability to relate to others and function each day. These conditions may be situational or long-lasting. People with preexisting mental health conditions should continue with their treatment and contact their health care providers if new or worsening symptoms develop.
The new realities of working from home, temporary unemployment, home-schooling of children, and lack of physical contact with other family members, friends and colleagues may be taking a toll on your mental health. Adapting to lifestyle changes such as these, and managing the fear of contracting the virus and worrying about people close to you who are particularly vulnerable, are challenging for everyone. They can be particularly difficult for people with mental health conditions.
Fortunately, there are lots of things that we can do to look after our own mental health and to help others who may need some extra support and care.
Here are tips and advice that you may find useful.
Keep informed. Listen to advice and recommendations from your national and local authorities. Follow trusted news channels, such as local and national TV and radio, and keep up-to-date with the latest news from reliable sources.
Minimize newsfeeds. Try to reduce how much you watch, read or listen to news that makes you feel anxious or distressed. Seek the latest information at specific times of the day, once or twice a day if needed.
Have a routine. Keep up with daily routines as far as possible, or make new ones. Get up and go to bed at similar times every day. Keep up with personal hygiene. Eat healthy meals at regular times. Exercise regularly. Allocate time for working and time for resting.
Make time to do things you enjoy. Pursue a favorite hobby or start a new one. Engage in exercising, collecting items, gardening, reading, writing, cooking, baking, drawing and painting, sewing, knitting, crocheting, or doing other forms of arts and crafts.
Keep in contact with others. Regular contact—by phone, email, text, live chat, or old-fashioned letter and note writing—is important for you and other people you care about to feel less isolated and more appreciated.
Limit alcohol and drug use. Limit the amount of alcohol you drink or don't drink alcohol at all. Don't start drinking alcohol if you have not drunk alcohol before. Avoid using alcohol and drugs as ways of dealing with fear, anxiety, boredom, and social isolation.
Be mindful of screen time. Be aware of how much time you spend in front of a screen every day. Make sure that you take regular breaks from on-screen activities.
Balance video games with off-line activities. While video games can be a way to relax, it can be tempting to spend much more time on them than usual when at home for long periods. Be sure to keep the right balance with off-line activities in your daily routine.
Keep a positive social media presence. Use your social media accounts to promote positive and hopeful stories.
The COVID-19 pandemic and resulting economic downturn have negatively affected many people's mental health and created new complications for people already suffering from mental illness and substance use disorders. Take time on World Mental Health Day, and every other day of the year, to create a positive perspective on dealing with your stress levels during the COVID-19 pandemic.
If you need to maintain prescriptions for your or family members' health conditions, you can keep records at InsureYouKnow.org of prescribing physicians, the trade names and dosages of medicines, locations of pharmacies that fill your medications, the number of days supplied, and refill expiration dates.