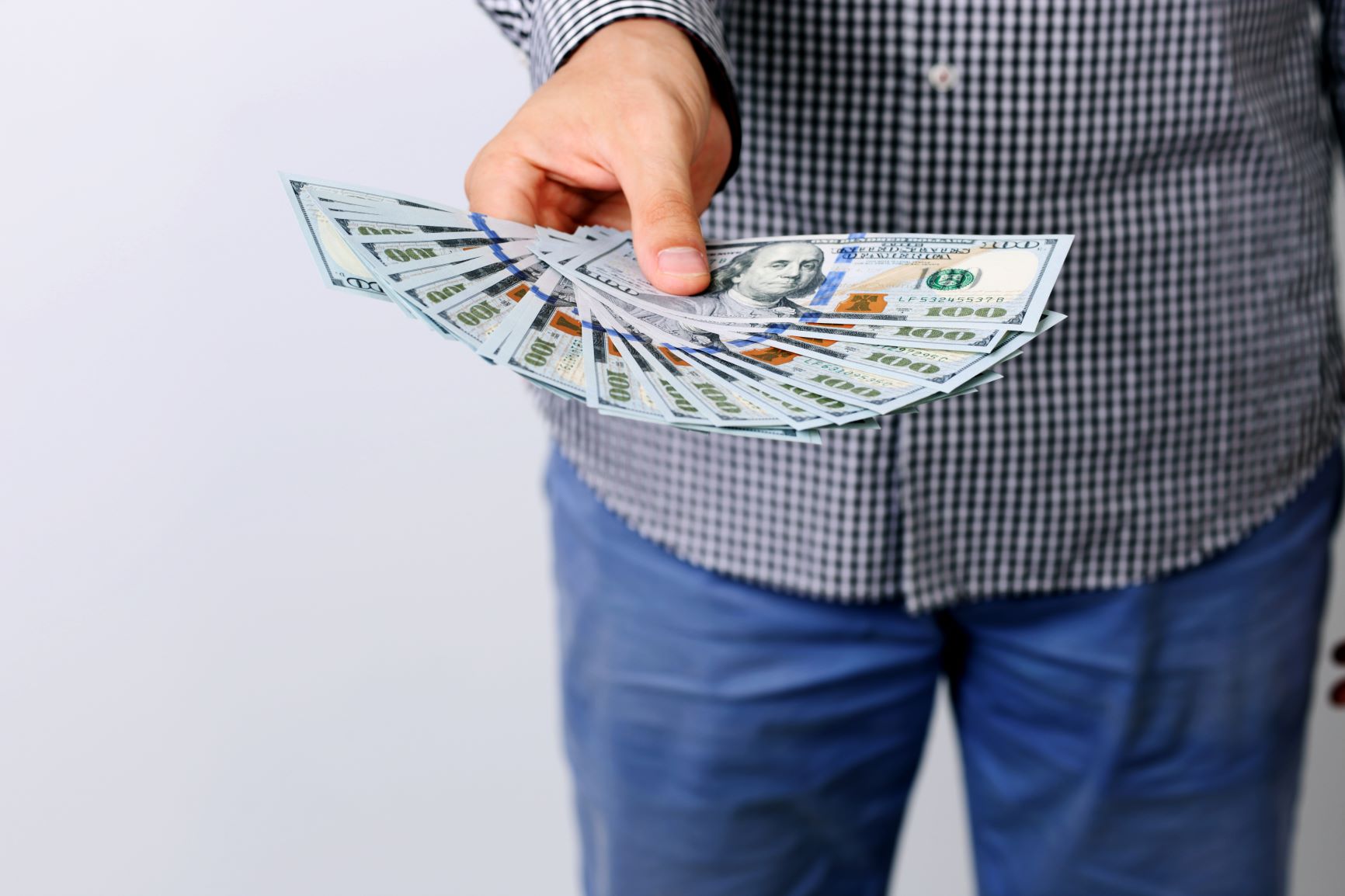 Donor fatigue has been taking the limelight in recent months. Many international nonprofits are unable to get the funding they need to cover the increasing needs. Flooding in Asia, Refugees in Central America, Ebola and HIV in East Africa, Endangered species in Europe. And closer to home – children needing school supplies and living without a balanced diet, seniors without funds to pay their bills, veterans without jobs. It all matters – it is all relevant, and it can all seem a bit too much – especially when many of us have concerns in our day-to-day lives. According to charitynavigator.org – 70% of donations come from individuals. How can you – an individual drill in and focus on what matters to you?
Look at your …
Passion– What in the world inspires you? Angers you? Has changed your life? This is the backbone of most donations in the United States. According to philanthropy.com, most donors give from the heart. Whether it's due to a life changing event, love of animals or art, or a neighbor who you wish to support – it's good to start somewhere…. Even if it's just knowing what you are not willing to give to. Many households begin their journey of giving within their faith-based communities and continue from there, others start in childhood with sales from scouting. If you enjoy an organization's work, or a cause – you are more likely to continue your support.
Budget – How would you like to donate? One time, monthly, semi-annually, on birthdays? How much can you give? There's a nagging voice that often pops up when looking at this area – what's in it for me. Some nonprofits provide levels or recognition for donations, others provide a material incentive – a logo-ed item, tickets to an event or opportunity to participate in an activity. Be mindful of the incentives you receive as they may affect the ability for you to claim on your tax returns.
Research – There are nearly 100,000 registered nonprofits in Texas, 1.5million in the United States and there is no clear number for the number around the world. Registered nonprofits are not the only ways to donate. There is overlap on causes, and there are scams. Gofundme among other groups are a recent phenomenon where individuals can reach out and ask for $$ without affiliation to a nonprofit. There are great stories out there, but also many people who are utilizing your heart and budget to fund their personal needs. Unfortunately there are people and people within nonprofits that are less than ethical. There are watch-dog organizations in the charitable space that publish findings and news.
Connections – As you research – there may be nonprofits that are new to you, people doing things that wow you. You do not have to support them with monetary means. Connecting with them via social media, joining their communication lists or even volunteering your time are ways to support the cause and may even be more valuable than cash. Some nonprofits also have wish lists or item donations that they appreciate more than the cash.
Family involvement – What is important to your partner, children, grandchildren, parents, siblings? Donations on behalf of family members can also provide value. There may be causes that you haven't considered or ways to make the donation a team building effort. They may also have ideas for you to research.
Donations can also be documented for your tax return purposes. InsureYouKnow.org product offerings are a tool to support you. It's a safe place to store all the information relating to your donations, easy to access remotely – or from the comforts of your own home, and has options to save receipts and documentation that you may need in the early part of the year. An annual plan is available to support your budget needs.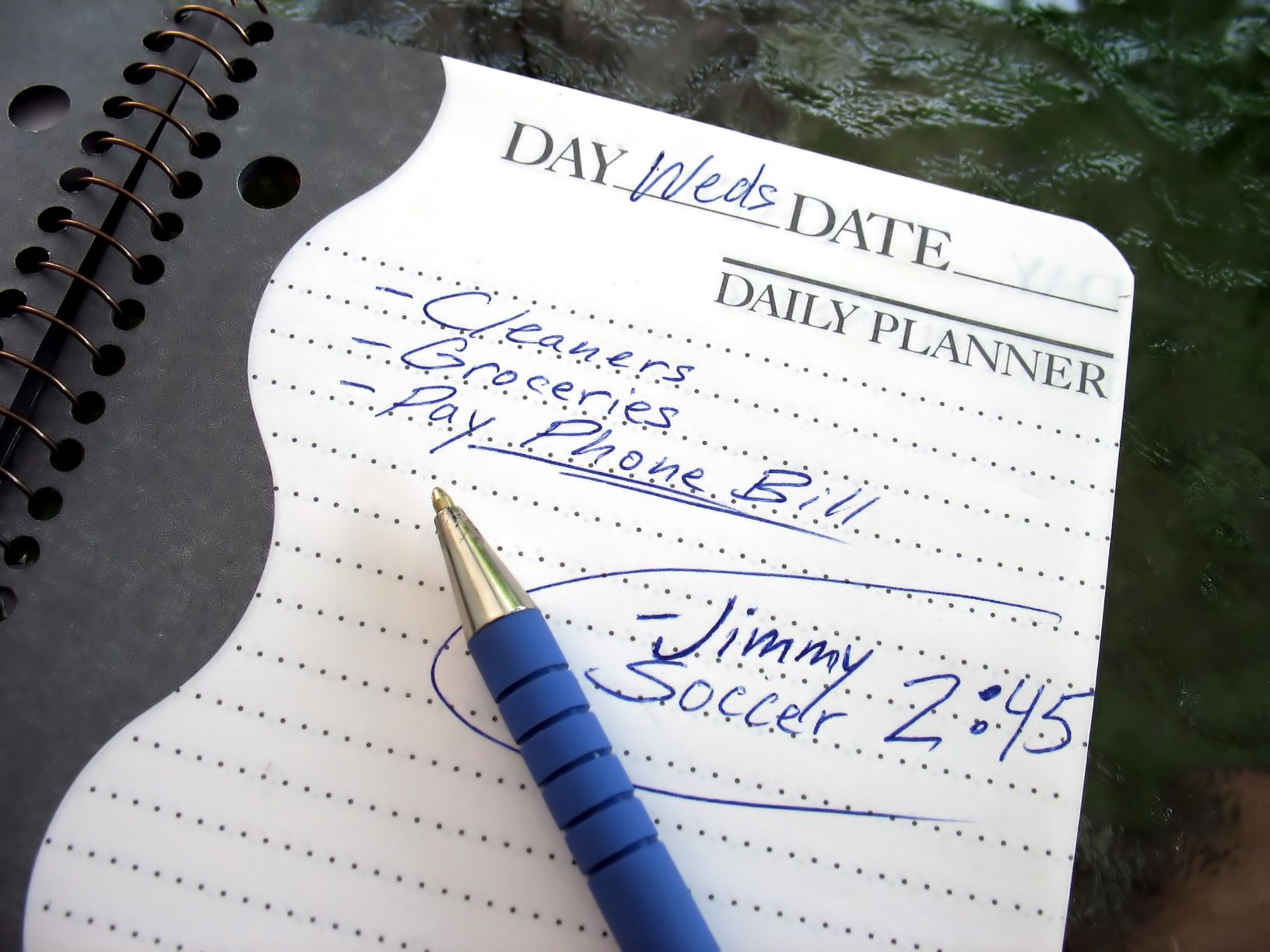 The children are watching… your every move, your every snack and your every minute carved out for yourself. They are hungry for attention, for something fun to do, for YOU. You could be their parent, uncle, grandparent, neighbor or even the passerby in the grocery store aisle, but the child has a fascination and need to soak up all stimuli. How can we fathom what is going on in their minds with neurons firing and brain cells absorbing YOU?
There are many similarities between the preparation for the school year, and learning more about what makes you, YOU.
School Supplies – We get a list of school supplies provided by the school perhaps 3-4 months before the new school year starts. Some people will purchase the full school supply package from the school, have the supplies delivered to the school and not worry about anything further – their job is done, without even reading the list. There is the group in the middle that have studied the list, reviewed the communal supplies like tissues and wipes, and child-specific – pencils, folders, and composition books and are working at their own pace to find the best deals and coupons at the best stores. And others will see the list, but not act upon it until the last days before the school year starts – nearly 100 days later – and will rush to the nearest store to gather everything and more.
Which is better, which is YOU? It really depends on your values. Group 1 saves mental stress but spends more. Group 2 saves money but takes on the mental stress throughout the summer.  Group 3 spends more and has intense mental stress. Our personality type dictates how we handle the school supply task – and other to-do items.
Organizing the Calendar – The Summer months give many families a chance to escape from reality. The calendar belongs to you instead of the school system. Some people will fill the calendar with vacations and camps; there is something "to-do" everyday – essentially keeping the constant flow. Others will take each day as it comes, they may not know what day it is, what time it is and what is the next meal – the Summer is the Summer. The last group tries to have it all – keeping a foot in reality but having some fun along the months.
Which have you followed, which is YOU? It really depends on your circumstance. Group 1 may have more financial resources. Group 2 may have more time. Group 3 may need more control. Our life dictates how we handle the calendar – and other activities in our lives.
As you watch the frantic caregivers purchase school supplies, organize their calendars, and keep the youth entertained for just a few more days – remember there's InsureYouKnow.org product offerings to reference those important records. It's a safe place to store all the information in case you need to access it remotely – or from the comforts of your own home. Take stock of the summer memories and your current resources with an annual plan.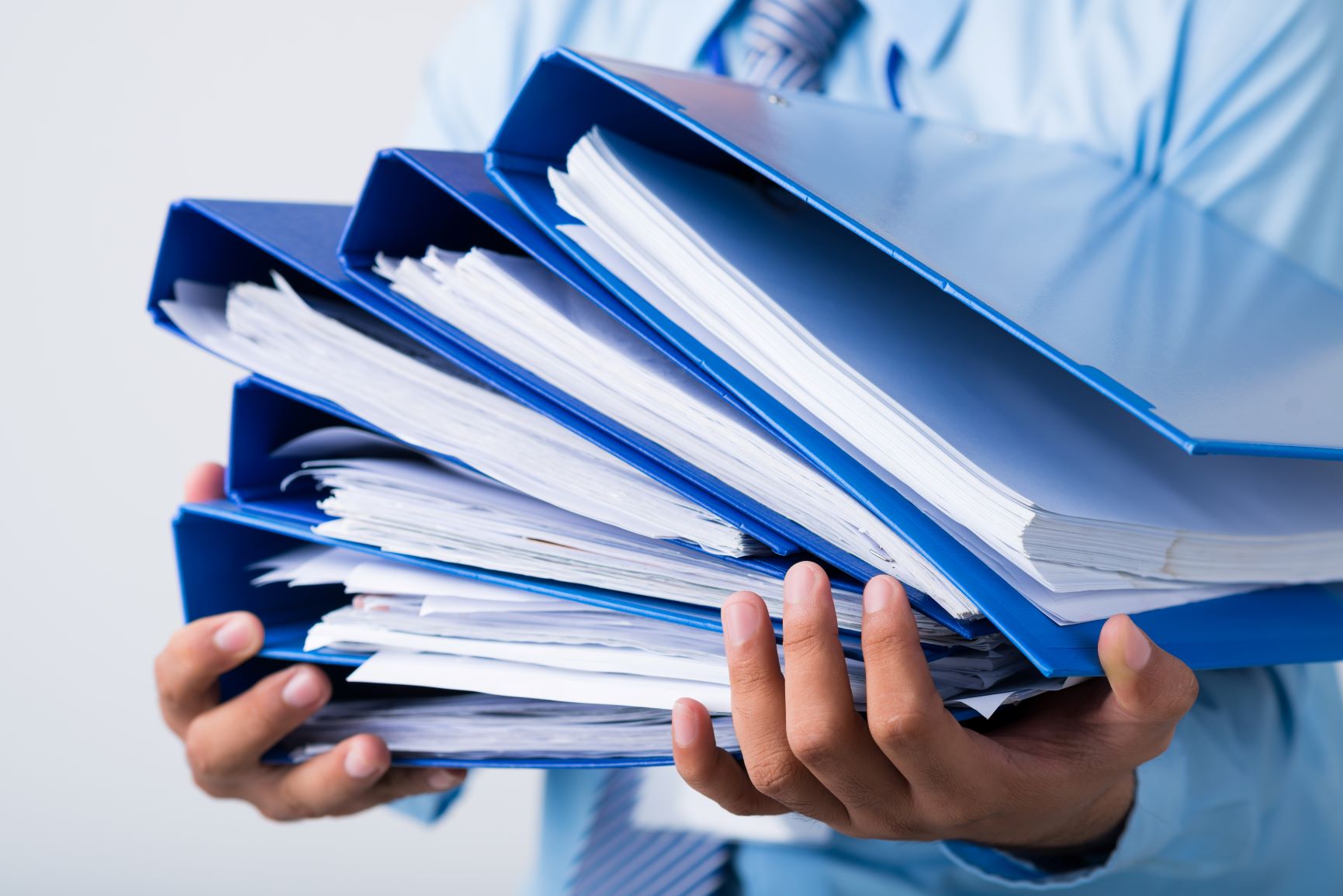 Jumping down the rabbit hole of getting our affairs in order can seem like another chore on top of our full days. And where to start? The idea seems overwhelming – paperwork, copies, notarizing, legal counsel and fees. Questions add to our procrastination: What if I can't find it? What if I don't really know what my account numbers are? What if I can't finish – does this just create more clutter?
There are many lists and suggestions of "in case of emergency" documents that everyone should have together, but when there are multiple people in your household, or multiple dependents – the task can seem confusing and overwhelming. I've thought of some suggestions of how to start the task, and then how to add to the folder or portfolio as time allows.
Stage 1: Locating documents.
Some of these are easier than others. Creating a physical file AND an electronic copy of these documents is vital in our new era of technology. Requests for "soft copies" or the need to provide 3 or 4 documents at a time makes it easier to utilize the electronic versions.
Suggestions for these documents can be found on our website – InsureYouKnow – but some of the easier ones are – Driver's License, Social Security Card, Medical Insurance Card and Passport. Some of the trickier ones are Birth Certificate, Wedding License, Mortgage/Lease Paperwork and Vehicle Titles and may require you to reach out to the county office to apply for a copy.
Stage 2: Creating Lists.
If you are like me – making lists is easy. The hard part is filling in the information and remembering to update them. There are three types of lists that are important for ongoing upkeep.
Assets/Liabilities: Meaning – what do I have and what do I owe. Do you own property, land, business? Where do you put your money – bank, credit union, bonds, 401K? The liabilities are the companies you pay bills to – electric, cell phone, mortgage, pest control, car insurance. Essentially it's the things that are in your head, but not documented in one place and certainly not available for all.
Contacts: Meaning – who are your most important people. Start with the top 10 list of people that you would like to know that a life change has happened. This doesn't have to be in catastrophic instances – the lottery win would be a fantastic opportunity to utilize this list. Many times, there would be overlap in the lists for household members. Examples are children, siblings, parents, partners.
Medications: Most of us have this handy but is a good practice to have a medication list to share with a household member during an emergency or if we are unable to make it to the pharmacy for refills. There are several apps and templates available online to keep the lists uniform. A short narrative of the medical history can also be put with this list.
Stage 3: Fill in the gaps
As you get deeper in the rabbit hole, it will be clear that there's items that you need to research further, and involve other parties. Examples include healthcare directives and living wills. These often need to be notarized to be valid and sometimes require a witness or legal professional. There are many options online but having conversations with those that you trust may uncover a resource that you can utilize that saves money, time and headache.
As you start putting all your documents together, consider using InsureYouKnow.org – an online information-safe, as a place to store them. This product gives you the ability to access documents, and files remotely – or from the comforts of your own home. There are various levels of access to allow your family members, caregivers or business associates insight into your documents – as needed. There is even a trusty reminder feature to help you remember that it's time to update.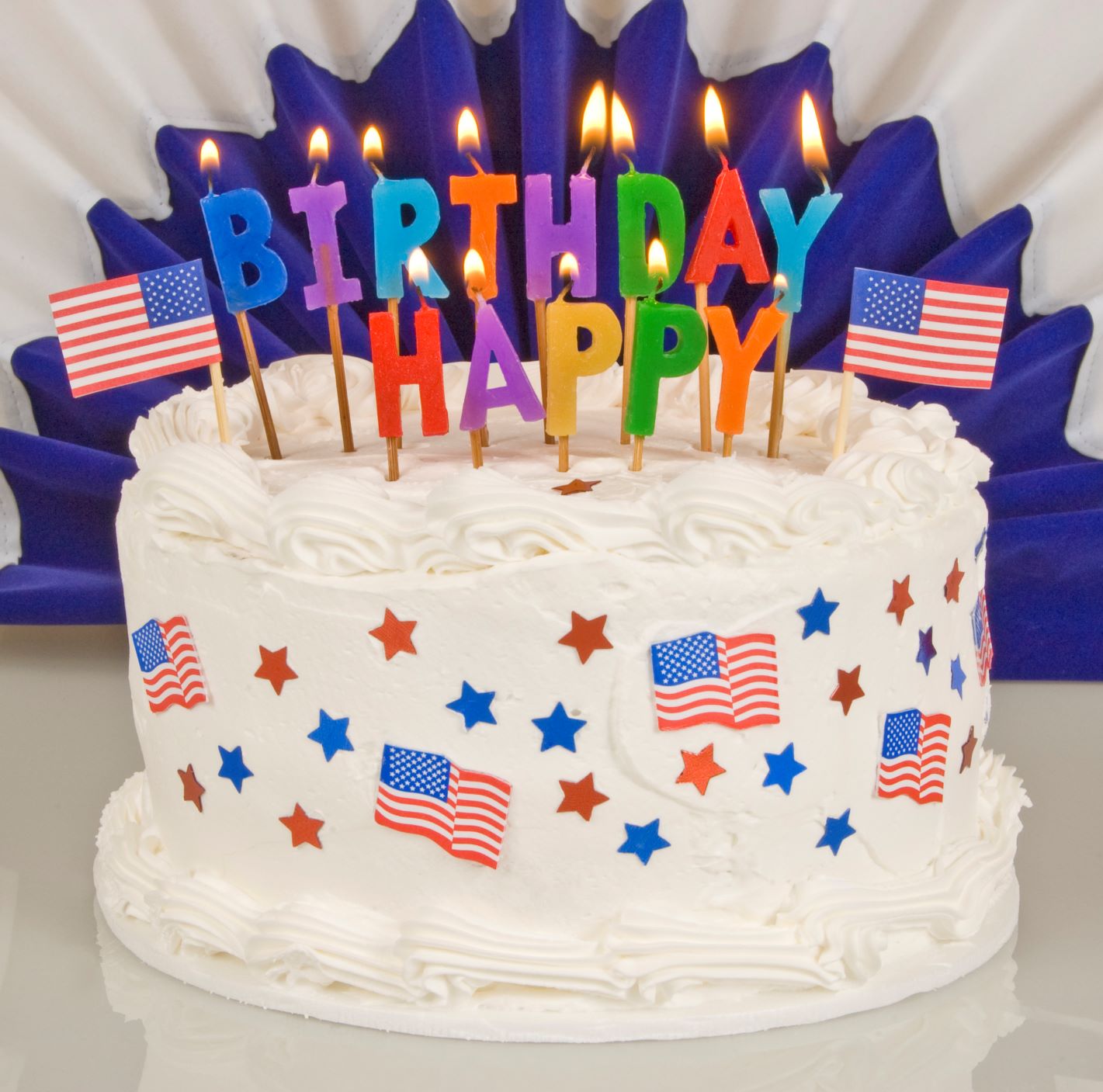 Happy Independence Day America. As the red, white and blue combinations emerge in our clothing and décor, marketing and sales galore treat our senses – It is a time for enjoyment in America. Fireworks, BBQ, Baseball, time with the family and friends – and for most of us – time off from work and the normal routine. Who doesn't enjoy a birthday and time to celebrate, a time to kick-back and accept that the summer season is here – heat and all.
The 4th of July celebrations have been diversifying since the first official celebrations in 1777, when "Philadelphians remembered the 4th of July. Bells were rung, guns fired, candles lighted, and firecrackers set off." Though we have introduced the summertime aspects of sports and outdoor foods to our traditions the fireworks remain!
Here are some facts about America that we can introduce into our own traditions:
There are 126x more people in the United States than in 1776. There is a reason that the American population continues to grow. With the 2020 Census coming up – we'll be able to have a more accurate count of who and where everyone lives. "In July 1776 there were an estimated 2.5 million people living in the Colonial United States. Currently there are approximately 316 million Americans." Do you have such colossal growth or debt during your lifetime that you haven't accounted for? Looking at all our accounts, the 401k accounts from our first place of employment, and checking with family members to see if there are any assets lurking out there. There may be more than you know.
We started celebrating the 4th of July holiday 100 years after the Declaration was signed. If we waited that long to formalize the important things in our lives we would be in trouble. Power of Attorney, Wills, Healthcare directives, your birthday wish list, the Bucket List,  – the family and friends may know what your wishes are – but have they changed over the years. Document and act upon the things that are important to you – before 100 years pass. Americans were so busy creating their young nation that they forgot to enjoy and recognize national holidays until 1870.
We have a Declaration of Independence  How many of us have read the declaration of Independence since we left school? There are lot of words, and a lot of fine print – and it's the fine print that defines the why – why our military continues to fight for America. The British rules and regulations were stifling the growth of America, and the 13 states came together to put together a document to publicly declare freedom The full Declaration of Independence can be found in many books and the original lies in National Archives in Washington DC. Where is the history of your life, your family and the why?
As a proud American, with access to life, liberty and justice, the access we have to continue to keep our belongings safe is easy. With InsureYouKnow.org – an American based-company –our online information is safe. The ability to access documents, and files remotely – or from the comforts of your own home can be taken for granted, just like so many other things. An annual plan is also available for cost-savings.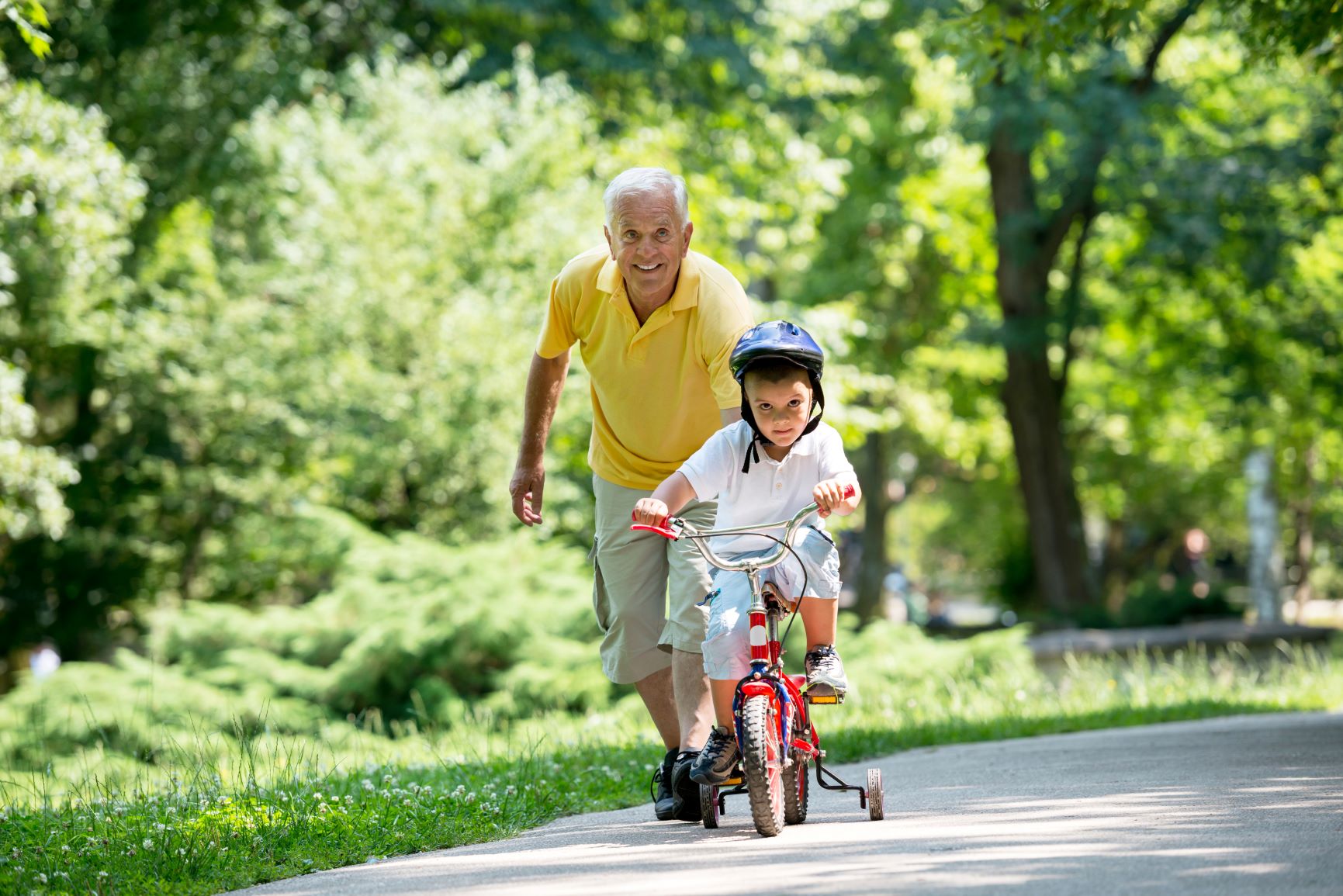 Happy Father's Day to all the dads, fathers, papas, grandfathers and father-figures in our lives. The world would not be the same without them. Since 1910, the USA has honored the third Sunday in June to remember the "contribution that fathers and father figures make to the lives of their children." As other countries have adopted this custom, some in August, September or December, the celebrations usually involve gifts and food.
Although the role of the father as being the breadwinner in the family, the one with the full-time job, or the one that leaves to go to work every day is not always the norm – there is still popular public opinion that this is the case. According to the Pew Research Center, in the United States only a quarter of families with children under the age of 18 have a father that is the breadwinner. That means that men are connecting with children in a different way to the 1970s, when almost half of these couples (47%) were in families where only the dad worked.
Do we have more money now than in our father's generation? Where do my resources go? Father's Day, like so many events, can often be a time of reflection. Does our habitual nature with finances stem from our father-figures' habits?
Spending. Work hard, play hard. For so many of us, the money is a means to an end. After the bills are paid – what makes us and our families happy? Is it the latest gadget or home improvement, the presents for the children, or the holidays and excursions? If your father-figure showed love and excitement spending on summer vacations with ice-creams and beach time, it is likely you will be doing a similar thing.
Saving. Keep the money for a rainy-day – or for large events. The price of college, weddings, first-homes are skyrocketing. It's not just a phrase about the good ol' days – the dollar used to go much further. According to the CPI Calculator in 1910 $100 would buy the same as $2500 would buy today. With unemployment rates high and pay for jobs low, it is pretty difficult to cross the threshold from poverty to middle class, from middle class to rich, and rich to wealthy. Foregoing the restaurants and the international travel for 529 plans and down-payments on homes are options we can provide our children.
Scaling Back. As we are encouraged to look ahead and plan for retirement and downsize – do we need the large home, the extra vehicles, the tax-rate for the school districts that we are currently in? Some current trends involve the KonMari method in finding joy in our possessions and discarding or rehousing others. Are our loved ones living in different states or countries that we don't get to connect with because of distance. Perhaps owning a smaller property or finding a space in a favorite location is the best use of the resources now.
As you place yourself in the category that best fits you – and there is no-one that stays stagnant in their mindset – each requires monitoring of your assets to fit the lifestyle that you desire. This takes time and work, but there are tools out there that are designed to simplify your life, and give your family the visibility into your world.
As you reach to contact the father-figures in your world, or are considering a Father's Day gift to remember – InsureYouKnow.org product offerings may be your answer. It's a safe place to store all the information in case you need to access it remotely – or from the comforts of your own home. Taking stock of your memories and your current resources with an annual plan.