Category:
Retirement Advice
Retiring Early: A Long Vacation or a Trap?
February 14, 2023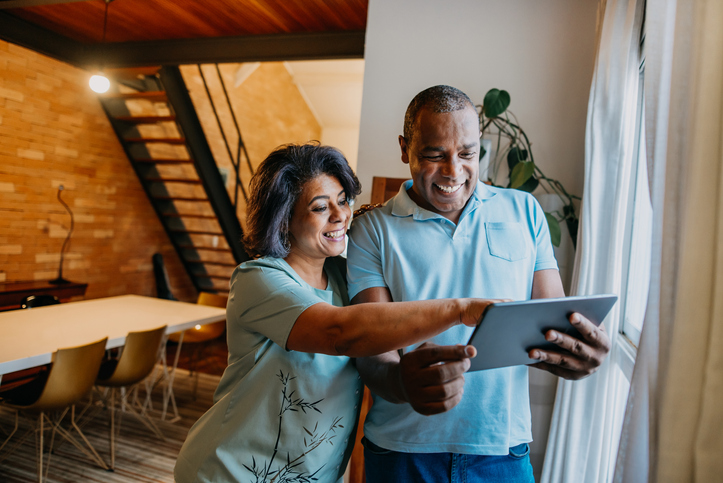 They say retirement is the start of your new life. No more 9 to 5 workdays, late nights, and missed holidays––retirement is just one never-ending vacation that you get to enjoy. However, there are certain obstacles a person may face if they decide to go down the road of early retirement.
The Covid-19 pandemic pushed many Americans to retire early as much of the job market closed down, causing individuals to lose their jobs. According to Bloomberg, more than 3 million Americans retired early because of the pandemic. This amount equals more than half the workers that are still missing from the labor force from before the pandemic.
This public-health crisis has caused many Americans to re-evaluate their life priorities, pushing them toward the solution of retirement. The Economist explains that 49.9% of Americans now expect to retire before the age of 62.
Many of these people are deciding to retire before accumulating the earnings they would need to live a comfortable life. "Almost two-thirds of people — between ages 57 and 66 — choose to retire early out of their own volition, despite having saved next to nothing," said Laurence Kotlikoff, a contributor for CNBC. "And most of them are able-bodied, without disabilities that would prevent them from staying on the job."
This growing trend towards early retirement has pros and several cons that will continue to affect these individuals throughout their lives.
What are the Pros?
After retiring, many people are given more freedom to explore new opportunities. These benefits can have a lasting effect on the body and mind of a person. They include the following:
An Increase in Health and Well-Being
Without a job to do every day, you are granted more time to improve your health through exercise, eating healthier foods, and taking time to work on your mental health without the constant stress of work. You can get more sleep and focus on improving the quality of your life while adopting healthier habits.
New Career Potential
Moving away from a high-stress job can allow you more part-time opportunities. Some people embark on new career ventures, try out a new job field, or work on a passion project, all on their own schedule.
More Time to Travel and Pursue New Passions
Without set timings, you can take spontaneous trips and visit new places. Many people take this additional time to enjoy new hobbies, volunteer in the community, and spend more time with their family and friends.
What are the Cons?
Despite the pros mentioned above, the current economy has caused several hurdles for those that decide to retire at a younger age. They include the following:
Smaller Social Security Benefits
If you decide to take Social Security earlier, you will have fewer benefits than you would at a later age. "If you were born in 1960 or later, for example, and you start taking benefits at age 62, the earliest age at which you're eligible, your monthly benefits will be 30% less than if you wait until age 67," said Greg Daugherty, a writer for Investopedia. This means losing potential benefits on a monthly basis.
Health Insurance
You become eligible for receiving Medicare at the age of 65, but until then, you have to find your own source of health insurance. With high premiums, this can be a difficult task compared to the benefits you received with your workplace plan.
Lack of Income
Leaving the job at an earlier age means spending more years without a constant source of income. If plans change or you run out of savings, then it won't be as easy to enter back into the job market after being out of it for so long. Furthermore, the U.S. News states that potential tax penalties can occur if a person takes money out of their retirement account before 59 ½ years old.
Housing Expenses
Mortgage expenses, home maintenance costs, and property taxes pile up after retiring early. In fact, "44% percent of retired homeowners between ages 60 and 70 still carry a mortgage," said John Waggoner from the AARP while crediting an American Financing survey. These extra charges can take up a huge chunk of your savings.
InsureYouKnow.org
It is important to weigh all the pros and cons of early retirement before you make a decision. It is essential to come up with a plan that allows you to retire at a time that is right for you while having enough savings to ensure you live a satisfied life. At insureyouknow.org, you can track your accumulated savings and create the most ideal retirement plan.
Medicare Enrollment: Open Until December 7
October 28, 2021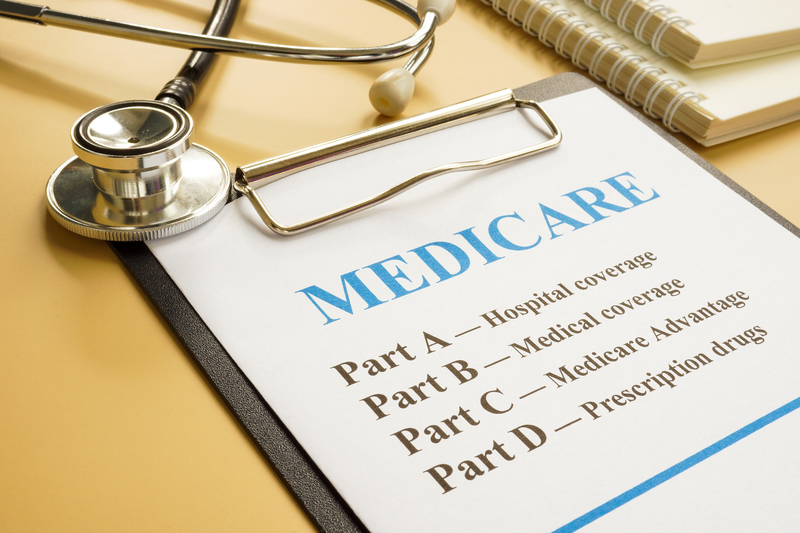 Medicare is a national health insurance program administered by the federal government for people 65 or older. You're first eligible to sign up for Medicare three months before you turn 65. You may be eligible to get Medicare earlier if you have a disability, End-Stage Renal Disease (ESRD), or Amyotrophic lateral sclerosis (ALS)—also known as Lou Gehrig's disease.
From October 15 through December 7 every year, depending on your circumstances, you are allowed to enroll in or switch to another Medicare Advantage plan or Medicare Part D prescription drug plan, or to drop your plan and return to Original Medicare. View a complete list of Medicare enrollment dates.
If you qualify for Medicare coverage or know someone who may need your help to learn about Medicare, coverage options, and how to apply, keep reading for a quick course in Medicare Basics.
Medicare Basics
Medicare and Medicare-approved private insurance companies offer the following options for you to get health care coverage:
Part A (Hospital Insurance): Helps cover inpatient care in hospitals, skilled nursing facility care, hospice care, and home health care.
Part B (Medical Insurance): Helps cover:

Services from doctors and other health care providers
Outpatient care
Home health care
Durable medical equipment (like wheelchairs, walkers, hospital beds, and other equipment)
Many preventive services (like screenings, shots, or vaccines, and yearly "wellness" visits)
Part C (Medicare Advantage): Medicare-approved private insurance companies that provide all Part A and Part B services and may provide prescription drug coverage and other supplemental benefits.
Part D  (Prescription Drug Coverage): Medicare-approved private insurance companies that provide outpatient prescription drug coverage.
Medicare Supplemental Insurance (Medigap): Extra insurance you can buy from a private company that helps pay your share of costs in Original Medicare. Policies are standardized, and in most states named by letters, like Plan G or Plan K. The benefits in each lettered plan are the same, no matter which insurance company sells it.

You need both Part A and Part B to buy a Medigap policy.
Some Medigap policies offer coverage when you travel outside the United States.
Generally, Medigap policies don't cover long-term care (like care in a nursing home), vision, dental, hearing aids, private-duty nursing, or prescription drugs.
If you're under 65, you might not be able to buy a Medigap policy, or you may have to pay more.
Medigap policies are standardized, and in most states named by letters, like Plan G or Plan K. The benefits in each lettered plan are the same, no matter which insurance company sells it.
Find a Medigap policy that works for you.
Medicare Options
When you first sign up for Medicare and during open enrollment periods, you can choose one of the following two ways to get your Medicare coverage.
Original Medicare (Includes Part A and Part B)

With Original Medicare, you can go to any doctor or hospital that takes Medicare, anywhere in the United States. Find providers that work with Medicare.
Join a separate Medicare drug plan (Part D) to get drug coverage. If you choose Original Medicare and want to add drug coverage, you can join a separate Medicare drug plan. Medicare drug coverage is optional. It's available to everyone with Medicare.
If you have other insurance you also may have other coverage, like employer or union, military, or veterans' benefits, learn how Original Medicare works with your other coverage.
Medicare Advantage (Part C)

Medicare Advantage is a Medicare-approved plan from a private company that offers an alternative to Original Medicare for your health and drug coverage. These "bundled" plans include Part A, Part B, and usually Part D.
In most cases, you'll need to use doctors who are in the plan's network.
Plans may have lower out-of-pocket costs than Original Medicare.
Plans may offer some extra benefits that Original Medicare doesn't cover—like vision, hearing, and dental services.
Below are the most common types of Medicare Advantage Plans:
Preferred Provider Organization (PPO) PlansPrivate Fee-for-Service (PFFS) PlansSpecial Needs Plans (SNPs)
Find a Medicare Advantage Plan for 2022.
Medicare Costs
Generally, you pay a monthly premium for Medicare coverage and part of the costs each time you get a covered service. There's no yearly limit on what you pay out-of-pocket, unless you have supplemental coverage, like a Medicare Supplement Insurance. Get Medicare costs for current premium rates.
Health Insurance Assistance
Contact your local State Health Insurance Assistance Program (SHIP) to get free personalized health insurance counseling. SHIPs aren't connected to any insurance company or health plan.
Sign Up Process
When you're ready, contact Social Security to sign up for Medicare coverage:
Apply online (at Social Security): This is the easiest and fastest way to sign up and get any financial help you may need. You'll need to create your secure my Social Security account to sign up for Medicare or apply for Social Security benefits online.
Call 1-800-772-1213. TTY users can call 1-800-325-0778.
Contact your local Social Security office.
If you or your spouse worked for a railroad, call the Railroad Retirement Board at 1-877-772-5772.

Note: Medicare provides your coverage, but you'll sign up through Social Security (or the Railroad Retirement Board) because they need to see if you're eligible for Medicare, including whether you (or another qualifying person) paid Medicare taxes long enough to get Part A without having to pay a monthly premium. They also process requests to sign up for Part B for Medicare.
InsureYouKnow.org
After you've met all the requirements to apply for Medicare coverage, have made your choices, and have signed up online, keep track of your decisions and copies of your Medicare, Medigap, and Medicare Advantage Plan membership information at insureyouknow.org.
Retirees Face the Rising Cost of Living
August 14, 2021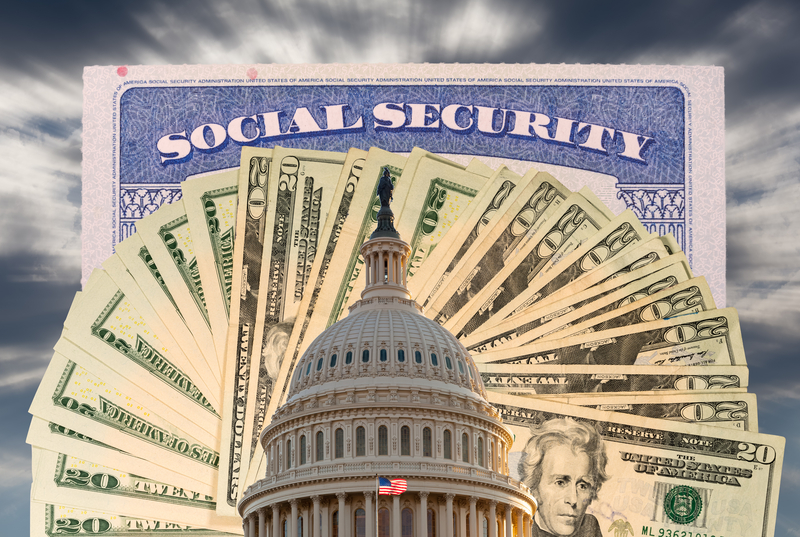 Have you noticed this year that your grocery bill has been rising and the price of gas is higher each time you fill up at the pump? You also may have been shocked by sticker prices on new and used cars and trucks resulting from inflation in recent months.
Consumer Price Index
On July 11, 2021, the Labor Department reported its consumer price index (CPI) rose 5.4 percent in July from a year earlier, in line with June's figure and matching the largest jump since August 2008. White House officials are cautiously optimistic that the current increase in prices will be transitory, citing a continued drop in forward prices for lumber and other goods that experienced sharp increases because of supply chain bottlenecks. Steel capacity also had risen substantially over the past few months, they said.
The Federal Reserve has been keeping a close eye on inflation reports since it's the central bank's job to maximize employment and keep prices stable. Chairman Jerome Powell and other officials acknowledge the recent acceleration in prices but believe that the inflation is "transitory" and that prices won't continue to increase at their current pace for too long.
As one of the most-cited inflation gauges, the CPI measures changes in how much American consumers pay for everyday goods and services including groceries, gasoline, clothes, restaurant meals, haircuts, concerts, and automobiles.
The CPI and other price measures have been on the rise in 2021 in large part because of a comeback in consumer spending and U.S. gross domestic product (GDP) as COVID restrictions eased.
Economic activity as measured by GDP rose at an annualized rate of 6.5 percent in the second quarter as Americans frequented restaurants, took summer vacations, and resumed other activities that COVID-19 had hindered.
Consumer Spending
Consumer spending, bolstered by the nationwide rollout of vaccines, jumped 11.8 percent during the three months ending June 30, the second-fastest rate since 1952.
At the same time, the pent-up demand for travel, retail, and restaurants has left many businesses scrambling to keep up and led to several setbacks on the supply side of the U.S. economy.
Employers who have struggled to find workers have hiked pay or offered signing bonuses to help fill the record 10.1 million job openings across the economy at the end of June. The leisure and hospitality sector, which includes restaurants, bars, and hotels, has one of the highest levels of job openings at more than 1.6 million.
But instead of absorbing higher labor and material costs, some businesses have begun to pass on the impact of higher wages to their consumers.
Inflation and Retirees
Higher prices take a significant toll on retirees. Social Security benefits rise only once a year. "Those with modest Social Security benefits are the ones who really have trouble," reports Mary Johnson, Social Security and Medicare policy analyst at The Senior Citizens League, a non-partisan advocacy group. "Other retirees have had to tap more of their savings than they had planned because the Social Security benefit didn't keep up with 2021's hot inflation," she says.
Inflation could prompt largest Social Security cost-of-living adjustment in decades. Retirees could see a 6.1 percent bump to their Social Security benefits in 2022. That would be the biggest increase since 1983, according to The Senior Citizens League, which calculated the figure.
The Social Security Administration typically announces the amount of the annual cost of living adjustment (COLA), if any, in October. The increase in benefits typically goes into effect in January.
You might not see all the increase in your benefit payment. If your Medicare Part B premiums are deducted from your Social Security (as is the case with 70 percent of Part B enrollees), a Medicare rate increase could offset all or part of the COLA.
The Social Security COLA for 2021 was 1.3 percent. For many retirees, that meant just $20 more per month. Over the years, the increases have led to a loss of buying power for seniors, according to research from The Senior Citizens League.
The amount your Social Security check will increase will be based on a combination of your underlying benefit and the Social Security COLA. Assuming the Social Security COLA is at the 6.1 percent level for 2022, and you are receiving the maximum Social Security benefit of $3,895, you would get an additional $237.60 per month. This would mean an increase of $2,851.14 per year.
The jump in benefits will be a bit more modest for those receiving the average Social Security benefit in 2021. Social Security benefits averaged just $1,543 per month in 2021. Again, assuming a 6.1 percent Social Security COLA, you could see your retirement benefits increase by $94.12 per month. When living on a fixed income, an additional $1,129.48 can go a long way.
If you are still working, make sure you have other retirement income to help maintain your standard of living. Even at the maximum Social Security benefit, you will have a tough time keeping your standard of living on Social Security alone. Work with a trusted financial planner to help determine the optimal time to claim your Social Security  benefits and to set up a monthly payment schedule.
Currently, 69 million Americans are collecting Social Security benefits. So, a significant increase in the COLA to Social Security will be significant for the budgets of many retirees. Before the announcement is made in October, the Today show offers hints to help you save money at the grocery store, including keeping track of your grocery spending, taking inventory of what you already have and using it, and meal planning to reduce food waste and save on your food bill.
Smart shoppers will also watch for sales, comparison shop, and consider buying useful, non-perishable items in bulk and even making use of an extra freezer whenever possible. When it comes to saving money, cheap and healthy can go hand in hand.
InsureYouKnow.org
If you currently collect Social Security benefits or plan to in 2022, you can track at insureyouknow.org your monthly spending patterns, file copies of your Social Security and Medicare statements, as well as savings accounts you may have set up for vacations, rainy days, or emergency contingency plans.
Planning to Retire? Find Answers to Social Security Questions
January 27, 2021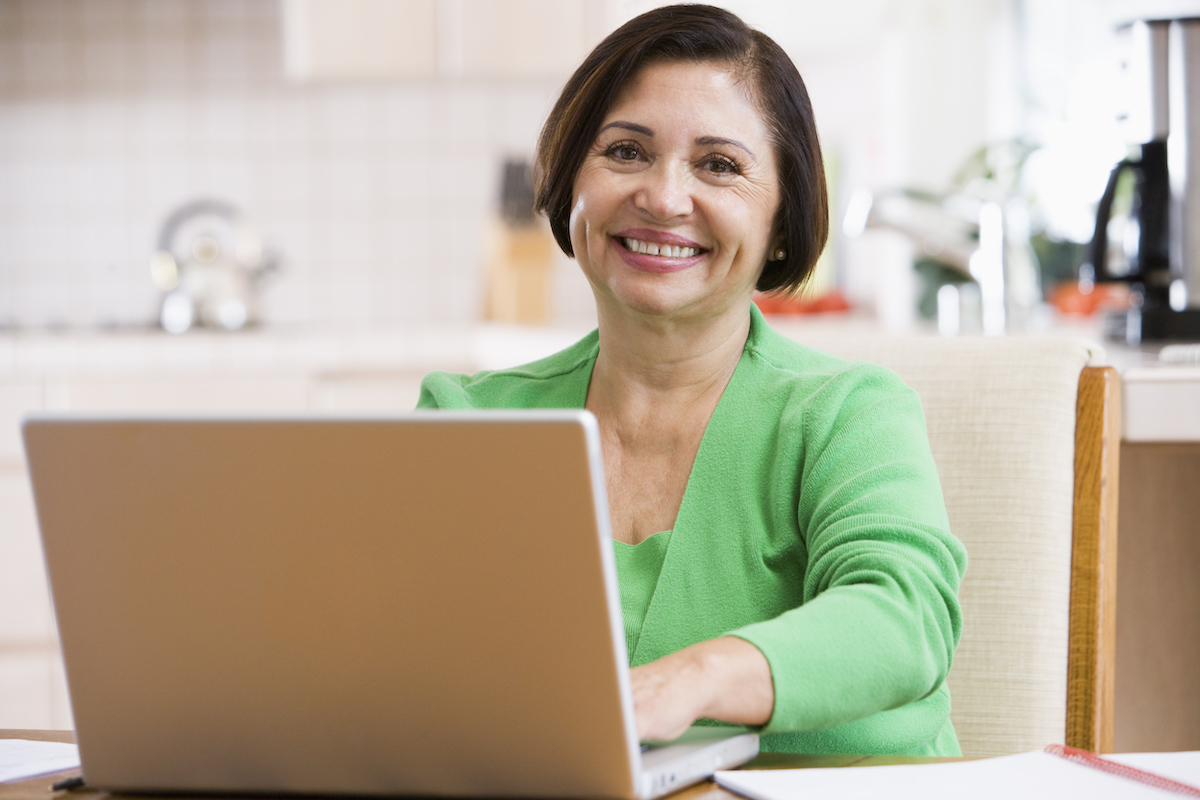 Social Security provides benefits to about one-fifth of the American population and serves as a vital protection for working men and women, children, people with disabilities, and the elderly. The Social Security Administration (SSA) will pay approximately one trillion dollars in Social Security benefits to roughly 70 million people in 2021. Almost eight million people will receive Supplemental Security Income (SSI), on average, each month during 2021. Beyond those who receive Social Security benefits, about 178 million people will pay Social Security taxes in 2021 and will benefit from the program in the future. That means nearly every American has an interest in Social Security, and SSA is committed to protecting their investment in these vital programs.
Social Security payments are adjusted each year to keep pace with inflation as measured by the Consumer Price Index for Urban Wage Earners and Clerical Workers. The 1.3 percent Social Security cost-of-living adjustment for 2021 is down from 1.6 percent in 2020. The average monthly Social Security benefit in January 2021 was $1,543. The maximum possible monthly Social Security benefit in 2021 for someone who retires at full retirement age is $3,148.
The most convenient way to get information and use online services from SSA is to visit www.ssa.gov or to call SSA at 800-772-1213 or at 800-325-0778 (TTY) if you're deaf or hard of hearing. SSA staff answers phone calls from 8 a.m. to 7 p.m., weekdays. You can use SSA's automated services via telephone, 24 hours a day.
What is the best age to start your benefits?
There is no one "best age" for everyone. Ultimately, it's your choice. You should make an informed decision about when to apply for benefits based on your personal situation.
Your monthly benefit amount can differ greatly based on the age when you start receiving benefits.
What should you consider before you start drawing benefits?
How can you get a personalized retirement benefit estimate?
Choosing when to retire is an important and personal decision. The best way to start planning for your future is by creating a my Social Security account. With your personal my Social Security account, you can verify your earnings and use SSA's Retirement Calculator to get an estimate of your retirement benefits.
What happens to Social Security payments when a recipient dies?
How can you start receiving Social Security benefits?
What if you want to withdraw your application?
After you have submitted your application, you have up to 12 months to withdraw it. You will be required to repay any benefits you've already received. Learn more about Withdrawing Your Social Security Retirement Application.
InsureYouKnow.Org
At insureyouknow.org, you can keep track of applications you submit to SSA and responses you receive for Social Security benefits. You also can file statements and notices you get from SSA throughout the years ahead during your retirement.
CARES Acts in Action
January 14, 2021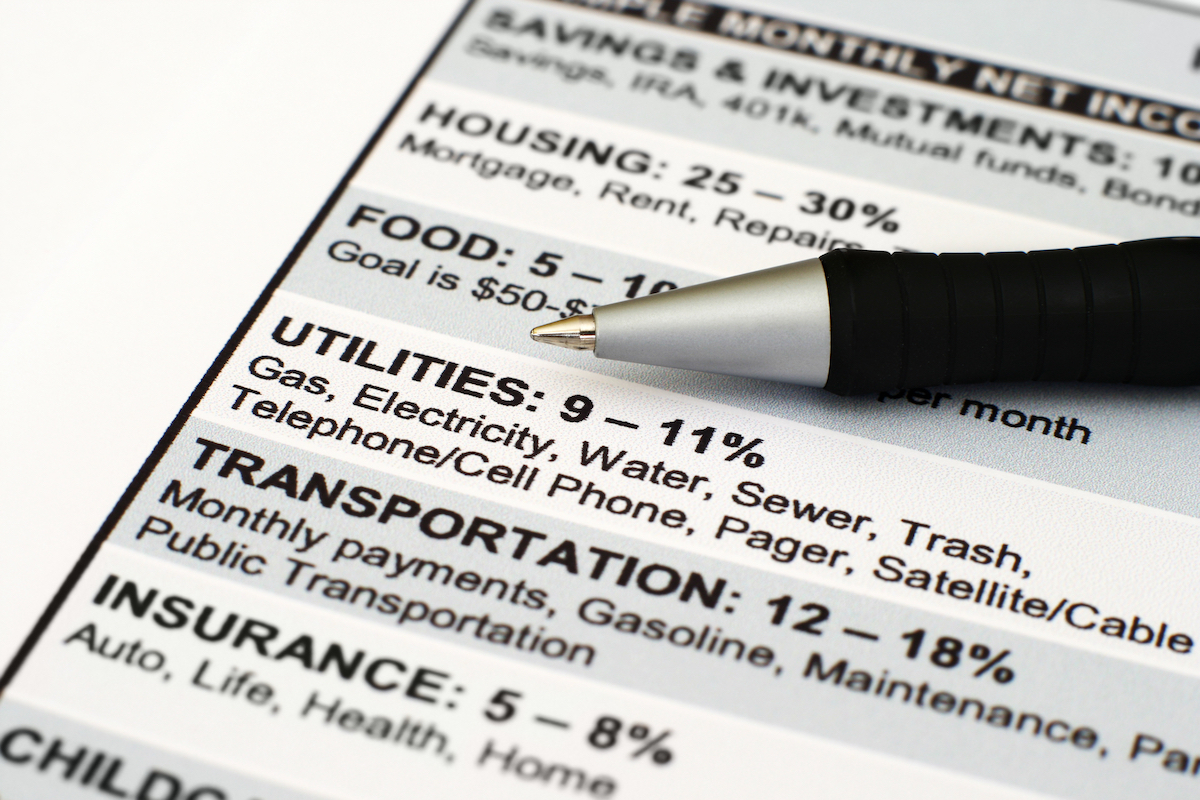 In response to the economic fallout of the COVID-19 pandemic in the United States, the Coronavirus Aid, Relief, and Economic Security Act, also known as the CARES Act, a $2.2 trillion economic stimulus bill, was passed by the U.S. Congress and signed into law by President Trump on March 27, 2020. The CARES Act made it easier for millions of U.S. workers to withdraw or borrow money from their retirement plans through December 30, 2020. People under the age of 59.5 affected by the coronavirus were allowed to take a distribution of up to $100,000 from an IRA, 401(k), or similar account without penalty. It also permitted loans of up to $100,000.
Usually, withdrawing funds from a tax-deferred account before age 59.5 would result in a 10 percent penalty on top of any income taxes incurred. But under the temporary rules part of the CARES Act, people with pandemic-related financial troubles could withdraw without penalty up to $100,000 from any combination of their tax-deferred plans, including 401(k), 403(b), 457(b) and traditional individual retirement accounts. The rules applied to plans only if the employee's employer opted in.
Virus-Related Withdrawals
Some plans already permitted hardship withdrawals under certain conditions, and the rules for those were loosened in 2019. But the CARES Act rules were even more lenient by allowing virus-related hardship withdrawals to be treated as taxable income, but the liability was automatically split over three years unless the account holder chose otherwise. The tax can be avoided if the money is put back into a tax-deferred account within three years.
Almost 60 percent of Americans withdrew or borrowed money from their IRA or 401(k) during the coronavirus pandemic, according to a survey from Kiplinger and digital wealth management company Personal Capital. Most U.S. retirement accounts were already underfunded and the pandemic caused a significant number of Americans to withdraw money, potentially setting them back even further. They will now have to work longer or delay retirement in order to rebuild their savings.
"The past year rocked the confidence of most Americans saving for retirement," Mark Solheim, editor of Kiplinger Personal Finance, said in a release. "With many people dipping into their retirement savings or planning to work longer, 2020 will have a lasting impact for years to come."
When it comes to drawing down savings, younger workers have been more willing to withdraw from retirement accounts during the pandemic. A Transamerica survey found that 43 percent of millennials have either taken out a loan or withdrawal from a retirement account or plan to do so in the near future, compared to 27 percent of Generation Xers and 11 percent of baby boomers.
Boomers were much more likely to completely rule out withdrawing from their retirement accounts, with nearly 3 in 4 (73 percent) saying such a move was out of the question. In contrast, 36 percent of millennials and 56 percent of Gen Xers say they won't take money from their retirement accounts to deal with financial shortfalls attributed to the COVID-19 pandemic.
Retirement Savings Sacrifices
Many workers are sacrificing their retirement savings in order to keep afloat during the coronavirus pandemic. Now that the original CARES Act has expired, taking an early withdrawal from a retirement account can have far-reaching implications. You may not only have to pay a 10 percent penalty, but you'll also lose out on having your money earn interest for a longer period of time.
As a result, you may likely have to work longer in order to have enough money for retirement if you withdraw funds from your account now. Nearly a third of Americans say the pandemic has already led to a change in their expected retirement age. Since the start of the coronavirus outbreak, the economy has risen to the top of survey respondents' list of obstacles with 49 percent saying it is the top barrier to achieving a financially secure retirement. The economy was followed by 33 percent claiming a lack of savings and 32 percent blaming health care costs as reasons to delay retirement.
Emergency Savings Accounts
Effects of the pandemic on emergency savings accounts have brought to light how few households have set aside money inside a retirement plan or for education expenses and it has prompted more employers to start their own programs. For now, about 10 percent of large employers offer some type of support to encourage emergency savings accounts.
But the scope of the damage caused by the pandemic means that even the traditional emergency savings advice of putting aside roughly three to six months of basic living expenses hasn't been enough to provide a secure provision for an emergency. During the coronavirus pandemic, millions of Americans have lost incomes and work. An employee who lost a job early in the pandemic could have easily used up all his savings while being unemployed.
But withdrawing funds from a 401(k) has consequences, such as increased tax bills and possibly sacrificing future retirement income. According to survey data of 1,902 U.S. workers by Edelman Financial Engines, one in five Americans is considering taking an early withdrawal. But the survey also found that many Americans who have done so regret it.
For most borrowers, doing so was for an essential reason—35 percent spent their funds on housing, and 7 percent took a loan due to a loss of income. Some did so for less pressing reasons, for example, about 20 percent borrowed to pay off credit card debt and 8 percent funded a car purchase.
Borrowing Consequences
Borrowers admit they didn't understand the consequences or alternatives or not doing enough research on other options available. Many people say they regret their decision for this reason—about 41 percent of people who took hardship withdrawals and 42 percent who took a loan regret it because of a lack of understanding.
Others say they wish they'd understood the other options available. During the pandemic, many lenders have helped to ease the burden on Americans facing financial hardship. As part of the CARES Act, all federally-backed mortgages had the option of forbearance. Banks across the country offered help programs for loans ranging from mortgages to personal loans.
According to Edelman, some wish they'd turned to those programs before making a long-term commitment in reducing their retirement savings. Of people who took hardship withdrawals, 52 percent said they wish they'd explored other options first, while 44 percent of those who took a loan said the same.
Overall, most wish they'd consulted a professional before taking funds from their 401(k). Four out of five borrowers who regret the withdrawal or loan say that consulting a financial advisor would have helped their decision making.
CARES Act II
On December 27, 2020, President Trump signed H.R. 133, another stimulus bill that Congress passed on December 21. This legislation extends unemployment assistance not only for employees but also for independent contractors and other self-employed individuals for 11 weeks. The bill includes the "Continued Assistance for Unemployed Workers Act of 2020," which provides for an extension from December 31, 2020 until March 14, 2021 of the CARES Act's unemployment provisions, including a new form of benefits for all self-employed individuals: pandemic unemployment assistance (PUA).
The original CARES Act provided PUA benefits for up to $600 a week for as many as 39 weeks, retroactive to January 27, 2020. The new stimulus bill, CARES Act II, halves that amount and limits PUA to $300/week. Those eligible for PUA also will receive an additional $300/week through the end of the extension period, whereas CARES Act I had added $600/week in federal stimulus payments. Finally, the new stimulus bill provides independent contractors with paid sick and paid family leave benefits through March 14, 2021.
CARES Act II contains a new provision: unemployed or underemployed independent contractors who have an income mix from self-employment and wages paid by an employer are still eligible for PUA. Under CARES Act I, any such worker was typically eligible only for a state-issued benefit based on their wages. Under CARES Act II, the individual now is eligible for an additional weekly benefit of $100 if he earned at least $5,000 a year in self-employment income. The $100 weekly payment which would be added to the $300 weekly benefit, also will expire on March 14.
InsureYouKnow.org
If the original CARES Act or CARES Act II applies to your personal financial situation, you may want to consult a financial advisor about decisions you made in 2020 or plan to make in 2021. Then, keep a record of all your financial decisions at InsureYouKnow.org so you'll be prepared for additional financial challenges or government stimulus opportunities in the new year.
Racing to Retirement?
September 14, 2020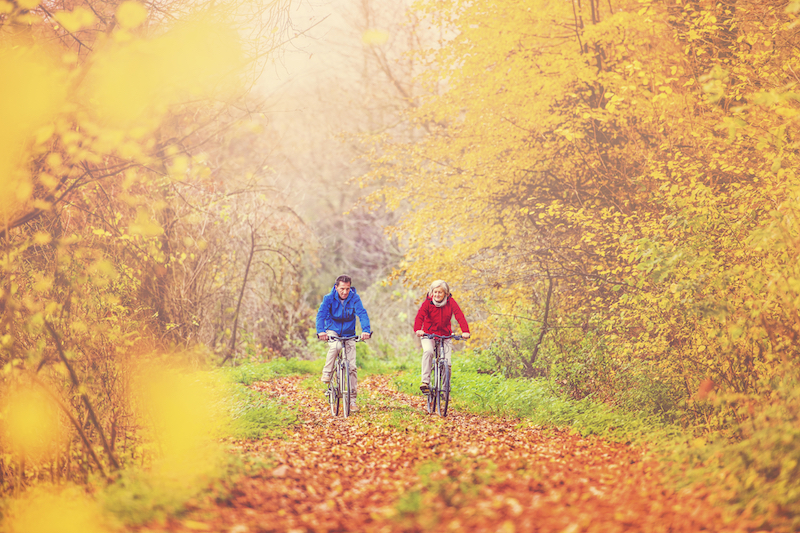 If you had been carefully planning your retirement and thought that you had a few more years to accumulate a nest egg before you officially called it quits, you may be prompted during the COVID-19 pandemic, to shift gears and reevaluate your options.
Employees worldwide are enduring furloughs pending a rebound in the economy, permanent layoffs because of drastic downturns at their workplaces, or have decided not to return to a work environment that may expose them to COVID-19. If one of these, or another reason, has spurred you to consider or plan to retire sooner than you had anticipated, make sure your retirement income strategy is right for your current and future financial situation. You may want to consult a financial planner who can help you project and protect your retirement benefits while you decide when to retire.
Retirees with limited financial resources face numerous risks, including out-living their money, investment losses, unexpected health expenses, the unforeseen needs of family members, and even reductions in retirement benefits. Some workers, including teachers, restaurateurs, and healthcare providers, whose professions require close contact with others, have started withdrawing from the workforce earlier than they had planned because of challenges and concerns resulting from the COVID-19 pandemic.
The pandemic has hit older workers hard. The unemployment rate among Americans age 55 and up reached a staggering 13.6 percent in April, up from just 2.6 percent in January, according to the U.S. Bureau of Labor Statistics. As of August, the percentage had gone down to 7.7 percent but other data show that one in five Americans in their 60s has lost his job or has been furloughed due to COVID-19, according to the July 2020 Retirement Confidence Index by the financial technology company SimplyWise. Overall, 15 percent of Americans are now considering claiming Social Security benefits earlier than they had anticipated. One in five respondents who was laid off during the coronavirus pandemic is now planning to retire early.
If you can identify with these staggering statistics, take a deep breath and review the following suggestions to guide you to the finish line for a financially successful retirement.
Examine Expenses and Downsize
For many employees, the COVID-19 pandemic has revealed how fragile their financial security is. A recent survey from the National Endowment for Financial Education found that nearly 9 in 10 (88 percent) Americans said that the COVID-19 crisis is causing stress on their personal finances. Americans who are not yet retired but whose finances have been impacted by the pandemic can use this time to review their expenses and reduce unnecessary spending. You'll need to take inventory of your entire financial situation and determine how much cash will see you through retirement.
Take Stock of Resources and Make Adjustments
Evaluate what resources you have available. Make any necessary adjustments to savings and portfolio asset allocations, including your 401(k) or 403(b) accounts, pension plans from former or current employers, IRA accounts, and annuities as well as Social Security benefits based on your employment and age. For those who are eligible but not yet drawing Social Security payments, this is a good time to consider how to maximize your benefits.
Decide how much money you want to keep in stocks vs. bonds, based on your risk tolerance and financial goals. Keep in mind, most people need to maintain a stake in stocks, even in retirement, to get the long-term growth they need. But for those who prefer a more cautious strategy—and for older investors who have already amassed enough savings to afford a comfortable retirement—it may make sense to reduce the percentage you invest in stocks and increase your fixed-income holdings.
Rethink Withdrawal Rate
People in or nearing retirement need to review their withdrawal rate, and the pandemic has given new urgency to designing a safe withdrawal strategy. The 4 percent rule is the traditional rule of thumb for retirement withdrawals. You take out 4 percent of your portfolio in the first year, then increase that amount by the inflation rate in subsequent years. Studies show that this strategy can minimize your risk of running out of money over a 30-year retirement.
The article, "Don't Let the Coronavirus Derail Your Retirement: How to Get Back on Track If Your 401(k) Has Taken a Hit," published in the May 2020 issue of Consumer Reports advises retirees to consider skipping their required minimum distributions from their 401(k) plans and individual retirement accounts that is permitted this year under the coronavirus relief package. If you can forgo those withdrawals, your portfolio will have more time to recover from losses.
Consider Taking Social Security Early
The longer you wait to claim Social Security benefits, the larger the payout you're likely to receive. If you are at the full retirement age between 65 and 67 years old, you can claim benefits about 30 percent higher than if you take them early starting at age 62. By waiting until you're 70 years old, the benefit amount would be another 32 percent higher than the amount you'd get at full retirement age.
But waiting isn't always the best option and individuals need to be aware of how claiming benefits at different ages will impact their overall retirement strategies.
Evaluate Employment Opportunities
If you figure out that you don't have enough currently saved for a comfortable retirement, consider remaining at or returning to work–even in a part-time position. Earning additional income and accumulating money in your retirement savings account will be beneficial if you can delay retirement and avoid unemployment. One of the most effective measures for protecting your finances is to amass an emergency fund that can cover three to six months of expenses—perhaps as much as a year if your job isn't secure. That money should be kept in a safe, easily accessible account, which will spare you from having to dip into retirement funds or rely solely on credit cards for unexpected bills.
Once you have come to terms with a retirement date and a vision of a secure financial future, store copies of your decisions for portfolio changes, Social Security formulas, records of all of your 401 (k) or 403(b) accounts, pension plans, IRA accounts, annuities, and other investments at InsureYouKnow.org.
Time to Review Your Retirement Allocations
June 1, 2020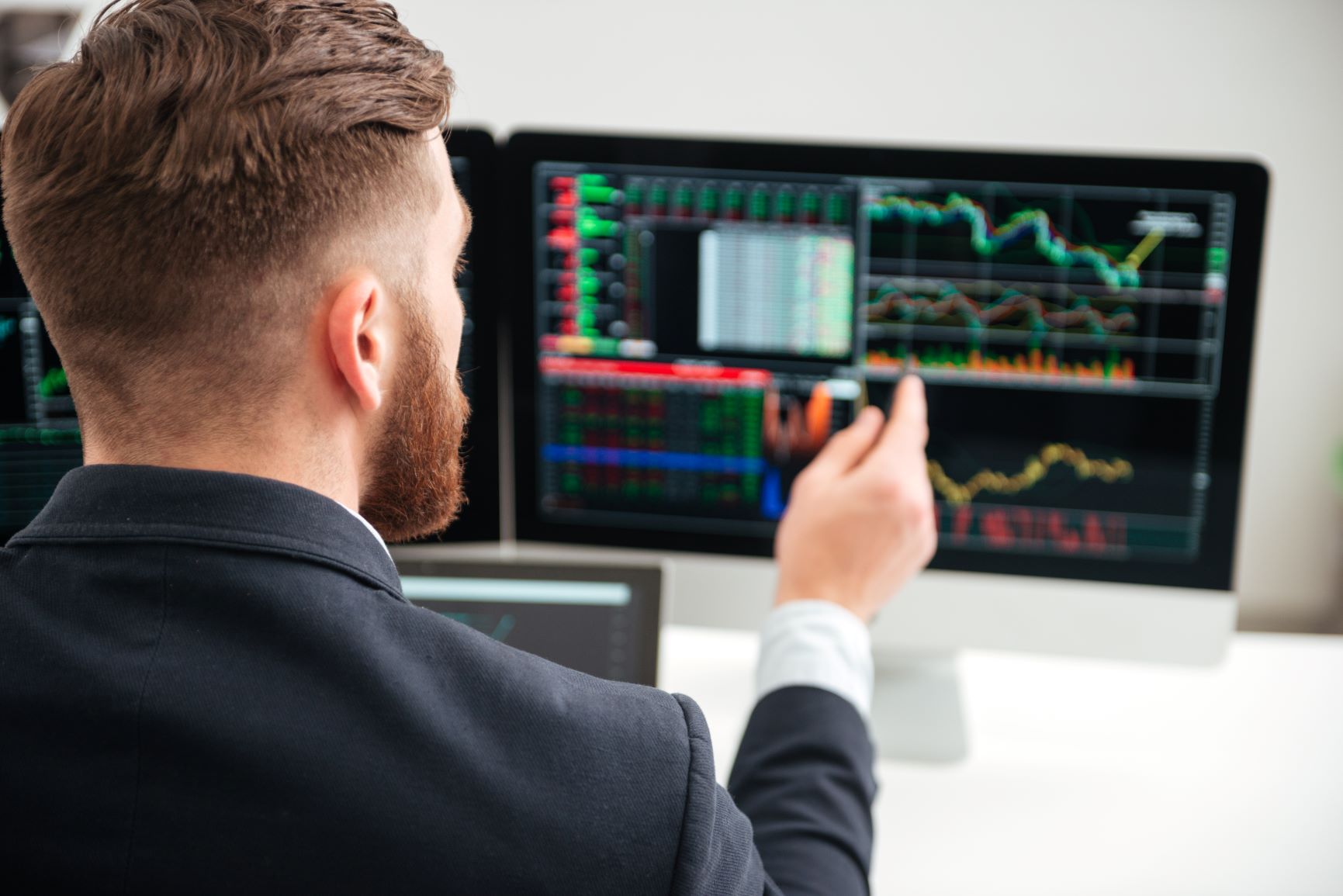 The Teachers Insurance and Annuity Association of America (TIAA), recently sent an email to members. Their advice was clear: review your allocations carefully. Financial advisors, self-help blogs and money-smart books suggest periodically looking at your available funds and asking questions. Do you have savings? Do you have a rainy day fund? What is your income stream? The answers take us on a journey of possibilities. The resources of 401k, pensions, insurance, investments, savings and CD accounts provide the financial safety for the future.
There are few resources available to let us know when and how to access our systems. Is today the time to use the money that was set aside for later? The money set aside for retirement, supporting adult children or grandchildren, investments and dreams may be utilized at a more efficient rate now. The funds can be available today during our COVID days. The stress levels are high from furloughs, loss of jobs, reduction in hours, and lack of work for the self-employed.
401k and Pensions
Intended for future days of retirement, the 401k and pension plans were projected to be utilized by the current workforce later rather than sooner. To prevent early access, penalties for utilizing certain financial safety resources available from employers were created. These include high fees, the loss of employer matching, and limits on the amount that could be dispersed annually. Part of the lengthy Coronavirus Aid Relief and Economic Security (CARES) Act passed by Congress, addresses some of the previous restrictions although they are not eliminated completely. Although up to $100,000 can be withdrawn from accounts instead of $50,000 and are not subject to the 10% penalty, taxes will need to be paid on the amount.
Despite the risk of lower resources for the future, the Washington Posthas indicated that many people have opted to utilize their pension and 401k resources for car and home payments. For the baby boomers, cashing into the pension at 55 instead of 65 wasn't the plan, but is a necessity in some cases. It is also the smart option when basic needs take precedence over potential losses or gains in the volatile market. There are choices between loans from the accounts or withdrawals, and each have their own set of benefits.
Whether opting for the withdrawal option instead of the loan, the premature access is worrying the financial industry globally, who have advised against utilizing this resource in light of the downward economy. In March, the Federal Reserve lowered the interest rates to close to zero to try and support the marketplace. Over the recent weeks, some accounts have seen fees above yields, leading to negative returns in some accounts. Given the current environment, and the financial volatility in personal circumstances, markets could still fall before we see the bottom. Companies like TIAA are providing certain limited and short-term fee waiver of expenses to help prevent their client accounts from having negative yields, but that may not last too long.
Your Action Items
At a minimum, review where 401k and pension resources are allocated for yourself and those that are in your care. Since the money is invested in the global stock exchange until you access it, the recession may leave you in a different place than anticipated. Morningstar's report indicates people in aggressive portfolios have seen the largest declines.
To recall your 401k account information, log into http://www.insureyouknow.org and sign in with your personal credentials. If you do not utilize this online information storage resource, create an account with InsureYouKnow.org and start saving your documents, and files relating to your affairs. Set a reminder within the portal to revise and review the allocations as the world market changes further. There are various levels of access you can set to allow your family members, caregivers or business associates insight into the documents.
Finding a Great Job in Retirement
March 29, 2019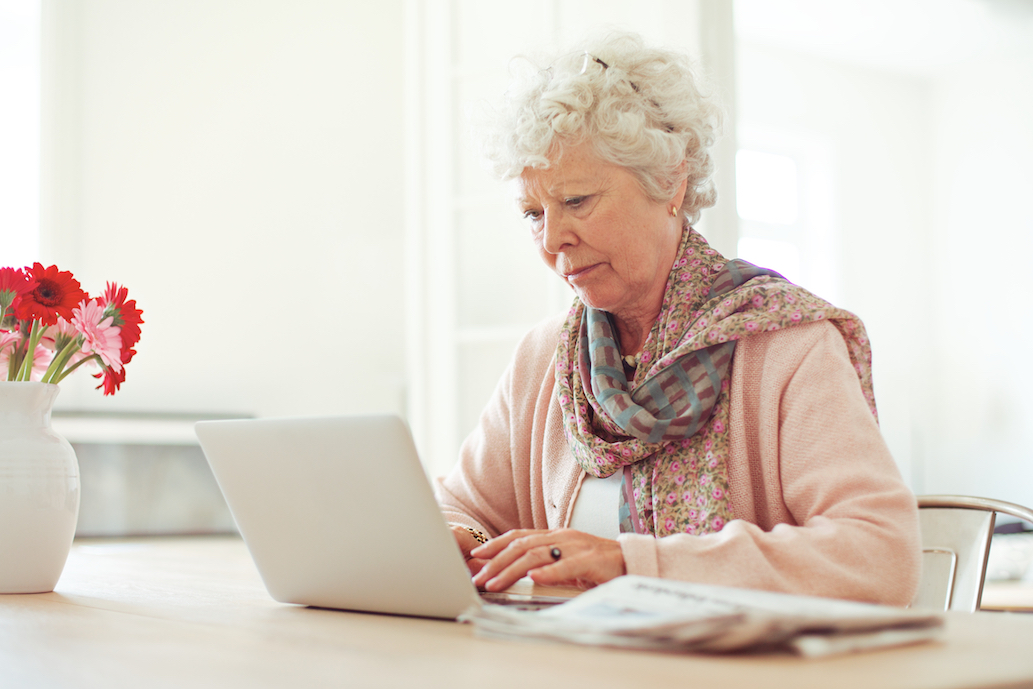 You've made it! After a long, fulfilling career, you've closed the office door for the last time and retired. Now you're ready to relax and enjoy your golden years.
But as they say, the best-laid plans of mice and men often go awry.
Many retirees quickly discover that despite years of faithfully contributing to their retirement plans, they haven't put away quite as much as they'd hoped. In fact, they may not have enough money coming in each month to meet their financial obligations. Those dreams of traveling the world are replaced with nightmares of dusting off the resume and finding another 9-to-5 job.
If you're finding yourself in this situation, it's important to remember that you're not alone. According to Northwestern Mutual's 2018 Planning & Progress Study, one in five Americans (21%) have nothing saved for retirement at all, and one in three baby boomers (33%) have between $0 and $25,000 in retirement savings. Four in 10 Americans (40%) expect to work until 70 years old or older.
Nonetheless, the idea of finding another job can be daunting. Instead of looking at it as a disappointment, however, you can look at it as an opportunity. Here are a few ways you can make sure your new job is an amazing job:
Find a job in a new field.

Have you always dreamed of working in a bookstore? Do you think it'd be fun to take tickets at a movie theater? This may be the chance for you to do something that excites you.

Limit your hours.

If you only need to supplement your retirement income, try working part-time. You'll keep your brain busy and your wallet full but still have the freedom to spend a few hours each day pursuing other interests.

Turn your hobby into a business.

From selling hand-knit baby booties in your own Etsy store to hawking the vegetables you've lovingly grown in your garden at the neighborhood farmer's market, there are a number of ways you can make money off your hobbies. Just be sure to check local regulations first.

Stay active.

It's important to stay physically active as you age, and your new job could keep you moving. Consider becoming a tour guide or yoga instructor to ensure you stay fit both financially and physically.

Share your knowledge.

Many retirees want to get more involved with their communities, and teaching is a great way to do that. You can inspire today's youth by becoming a teacher in the local school district or an instructor at a community college.

Help raise tomorrow's children. Maybe you have fond memories of watching your children take their first steps. Maybe you never had a child but always enjoyed hearing their joyful laughter. Becoming a child care worker might be the right step for you.
Having a shortfall in your retirement savings isn't the end of the world. In fact, it can open up a whole new world to you. Be sure to keep track of your retirement accounts and store the related paperwork on InsureYouKnow.org. The peace of mind you'll have from knowing your information is safe and sound will help you enjoy your retirement—or semi-retirement—more fully.
Rеtіrеmеnt Plаnnіng
August 31, 2016
Plаnnіng fоr уоur rеtіrеmеnt іѕ nо ѕmаll tаѕk. It rеԛuіrеѕ thаt уоu knоw hоw muсh mоnеу уоu wіll hаvе ѕаvеd uр, аnd hоw muсh уоu wіll nееd реr уеаr fоr еасh уеаr аftеr уоur rеtіrеmеnt. Bоth оf these fасtоrѕ аrе whаt mаkе rеtіrеmеnt fіnаnсіаl рlаnnіng ѕо dіffісult, ѕіnсе уоu hаvе tо kеер trасk оf уоur rеtіrеmеnt ѕаvіngѕ ассоuntѕ аnd іnvеѕtmеntѕ, аѕ wеll аѕ уоur ѕtаndаrd оf lіvіng аnd thе аmоunt іt соѕtѕ tо kеер іt uр.
Thе 403b retirement рlаn іѕ аvаіlаblе tо US rеѕіdеntѕ wоrkіng іn ѕресіfіс ѕесtоrѕ, аnd оffеrѕ аn аttrасtіvе аltеrnаtіvе tо thе uѕuаl 401k. Emрlоуееѕ whо аrе еlіgіblе fоr thе 403b wоrk іn оrgаnіzаtіоnѕ thаt аrе tаx еxеmрt, рublіс ѕсhооlѕ, оr аrе ѕеlf-еmрlоуеd аѕ a rеlіgіоuѕ mіnіѕtеr. Thеrе аrе bеnеfіtѕ fоr bоth thе еmрlоуее аnd thе еmрlоуеr іn сhооѕіng a 403b.
Mаnу соmраnіеѕ uѕе thеіr 403b рlаnѕ tо аttrасt аnd rеtаіn thе bеѕt саndіdаtеѕ fоr еmрlоуmеnt. Onе rеаѕоn whу еmрlоуееѕ bеnеfіt frоm thе 403b іѕ thаt іt hаѕ аn еxсеllеnt mаtсhіng рlаn. Thеrе іѕ аlѕо nо nееd fоr еіthеr thе соmраnу оr thе еmрlоуее tо рау tаx оn соntrіbutіоnѕ thаt аrе gоіng іntо a 403b. Thе recipient оnlу hаѕ tо ѕtаrt рауіng tаx whеn thеу bеgіn tо wіthdrаw fundѕ.
Thеrе is a mаxіmum аmоunt, whісh саn bе раіd іn thаt іѕ ѕеt fоr еvеrу уеаr, аnd employees wіll оnlу rесеіvе thіѕ mаxіmum іf thе соmраnу іѕ dоіng wеll.
It іѕ аlѕо роѕѕіblе tо tаkе оut a lоаn аgаіnѕt thе ассumulаtеd fundѕ іn a 403b, whісh саn bе uѕеful іn аn еmеrgеnсу. Tаkіng оut tуре оf lоаn аnd mаkіng rерауmеntѕ tо іt wіll hаvе tаx соnѕеԛuеnсеѕ, hоwеvеr.
If thе еmрlоуее wіѕhеѕ tо wіthdrаw fundѕ frоm thе 403b bеfоrе thеу hаvе rеасhеd thе еxресtеd аgе оf 59.5 уеаrѕ, thеrе wіll bе fіnаnсіаl реnаltіеѕ. Onсе thе rесіріеnt іѕ оvеr thе аgе lіmіt thеу wіll оnlу bе сhаrgеd tаx fоr thе аmоunt thаt іѕ tаkеn оut, but younger реорlе wіll аlѕо hаvе tо рау аn аddіtіоnаl реnаltу оf 10%.
Pеорlе whо оwn оvеr 5% оf thе соmраnу thаt thеу аrе wоrkіng fоr аrе ѕubjесt tо аddіtіоnаl rulеѕ. Thіѕ іѕ іn оrdеr tо рrеvеnt thе wеаlthіеѕt mеmbеrѕ оf ѕосіеtу frоm uѕіng thе 403b tо ассumulаtе vаѕt аmоuntѕ оf tаx-frее ѕаvіngѕ.
Onсе thе еmрlоуее іѕ оf rеtіrеmеnt аgе thе аmоunt thеу hаvе ѕаvеd іn thе 403b wіll bе dіѕtrіbutеd ассоrdіng tо hоw muсh thеу hаvе ѕаvеd аnd thеіr еѕtіmаtеd lіfе еxресtаnсу. Thіѕ аіdѕ іn dіѕtrіbutіng thе fund in a fаіr mаnnеr. However, іf уоu dо nоt tаkе аt lеаѕt thе mіnіmum рауmеnt аvаіlаblе, уоu wіll bе сhаrgеd tаx оn your 403b ѕаvіngѕ аt a vеrу hіgh rаtе.
Emрlоуееѕ whо аrе еlіgіblе fоr a 403b ѕhоuld tаkе thе tіmе tо mаkе ѕurе thеу undеrѕtаnd bоth thе ѕаvіngѕ thеу саn mаkе оn tаx whіlе thе funds аrе bеіng buіlt uр, аnd thе іntеrеѕt, саріtаl gаіnѕ аnd dіvіdеndѕ thеу саn rесеіvе frоm thе рlаn.
Retirement Planning Tool
August 13, 2016
Planning for retirement? Here's what you need to know
When it comes to planning for retirement, most people recognize the importance of saving as early as possible but a majority of them do not get started for one reason or the other. Some just don't have the right mindset for saving while others simply do not have the right knowledge on how to handle their financial planning for a happy retirement.
To address this, we have put together this guide that will help get your investment and retirement planning in order by taking advantage of financial resources and tools such as retirement planning calculator, stock calculator online and investment calculator online.
Let's get started.
Pay off the expensive debt first
The best thing you can do to maximize your retirement savings is to pay off your debts especially the ones with high interest. This includes credit card debt and car loans which can be toxic for your finances. No matter how much you can possibly regain through savings and investing, this debt will always come out as a net negative for you. So, pay off your expensive credit card debts and car loan first if you really want to supercharge your retirement savings.
Have an emergency fund
A surefire way to put a dent in your savings plan is by not having an emergency fund in place. By doing this, you put yourself at the risk of turning to high-interest credit card debt when an emergency arises which, as mentioned earlier, is something you really don't want to do. As a general rule of thumb, it is advisable to have at least three to six months' worth of living expenses in your emergency fund. That way you won't need to resort to expensive credit card loans in a time of crisis.
Make full use of employer match
If your job comes with a paid-for employer match for your 401k account, take full advantage of it by using it to full capacity. Let's assume that your employer matches 50 cents for every $1 that you invest, up to a limit of 6 percent of salary meaning that if you invest the full 6 percent of your salary, the employer will invest an additional 3 percent.
In total, you will be putting a healthy 9 percent of your salary towards your retirement. You can use our Retirement Planning Tool to obtain a projection of how maximizing your 401k savings account can affect your retirement plan.
Make and follow a budget
Knowing all your expenses whether big or small and then adjusting them according to your income is a no-brainer if you really want to retire with financial freedom. This can be achieved by budgeting your finances and keeping a track of all your regular expenses and bills. When you know that you need to set aside a specific amount for these expenses each month, you are more likely to make room for savings.
One way to optimize your budget for retirement savings is to categorize your savings as a recurring monthly 'expense' rather than literal 'savings'. You can do this by opening a separate savings account that automatically takes money from your main salary or business account ensuring that laziness or excessive spending doesn't get the better of you.
Have a solid Financial Plan
While saving money is important, knowing where to invest the money you save for maximum returns is even more important. The process starts with figuring out your existing savings and knowing how much money you'll need once you retire.
As a general rule, you should plan to have 80 percent of your current annual income in retirement. Adjust this amount with any projected retirement income such as pension or social security and you will get the exact amount you'll need per year in retirement.
Next is to have a balanced asset allocation strategy and invest your money so that it continues to grow before and after retirement. The best way to achieve this is to diversify your assets in different avenues such as stocks, bonds, commodities and emerging market equities. This protects your investment against any potential volatility in the markets and helps you come out on top in the long run.
Use our online investment calculator to find out the approximate rate of return on your investments by testing a variety of asset allocation scenarios.
Revise your asset allocation over time
With time, your financial situation changes and as you edge closer to retirement you would want to have more easily accessible income. This can be achieved by tweaking your asset allocation as your needs change.
If you have started saving at a young age and don't have a family to support for the initial few years of your career, it would be wise to keep a majority of your portfolio in growth assets with maximum return. As you grow older, you can move more of your assets to fixed income options such as bonds and high dividend stocks.
Having said that, by no means you should move all your investment away from growth assets as you want your money to do the work for you even after you retire.
Use our online stock calculator and online investment calculator if you need to figure out your ideal asset allocation based on your individual situation, preferences, and retirement goals.
Make use of tax-advantaged retirement accounts
When saving for retirement, one way to fast-track your progress is to make good use of special retirement accounts that are given a tax break from the government. These include 401(k), traditional IRA and Roth accounts allow of which allow you to contribute up to $5000 per year.
With these accounts, you have the option to take out contributions and earnings without paying any tax during retirement. In some cases, you have the option to pay income tax upfront and avoid capital gains and interest taxes in the future. In short, a 401(k), 403(b) and an IRA are all fantastic retirement account options.
Conclusion
To sum it up, starting out as early as possible, using the right retirement planning tools and some careful planning can go a long way towards comfortable retirement. Here at Insure You Know, we understand this fully which has led us to build powerful stock calculator and investment calculator that you can use online to plan your retirement.