5 Retirement Myths Busted
May 2, 2023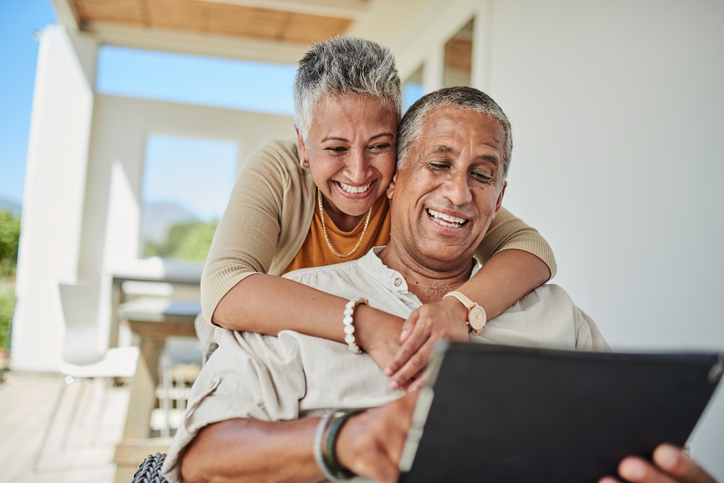 Once you retire you assume that you will finally have all the time in the world. You'll travel the globe, spend your days without a care in the world, and have enough income to support yourself in your retirement. The truth is, all of the above information can be false.
The American College of Financial Services Center for Retirement Income conducted a Retirement Income Literacy Survey to test consumer knowledge about retirement income concepts. Four out of five older Americans failed the survey. The following myths have people getting the wrong idea about how they're going to live out their golden years.
Myth 1: Your Taxes After Retirement Will be Lower
Many aging individuals assume that their taxes will be lower after they retire because they will have a reduced overall income. However, this isn't always true. The savings accumulated for retirement may be higher than your earnings during your working years. Additionally, sales and property taxes could also be more as well as the cost of living, further increasing spending.
Myth 2: Social Security Covers Your Expenses
Typically seniors rely on Social Security to cover any expenses they may have in a post-retirement world. Despite this, Social Security is not intended to be an individual's primary source of income support. "Payroll taxes are expected to cover about 78% of scheduled benefits," said Cameron Huddleston of Go Banking Rates. "If the funding gap isn't filled, retirees could get lower Social Security payments."
Myth 3: Health Issues Don't Affect You Until Later in Life
There are many seniors who believe that they can work as long as they need to past the age of 65. However, most aren't able to work as long as they need to or want to in order to accumulate sufficient savings. Some are forced into retirement because of medical problems that may affect their ability to work including arthritis, limited mobility, and hearing issues.
Myth 4: Medicare Will Cover Health Care Costs
Medicare is a federal health insurance program designed for U.S. adults who are 65 years of age or older intended to help meet health costs. Some older Americans assume that Medicare will be able to cover all health costs well into retirement. However, this program doesn't cover several deductibles, copayments, and the cost of care for dental, vision, and hearing conditions. "Medicare does not cover the cost of long-term care, including extended stays at nursing homes and assisted living facilities," Rachel Christian of RetireGuide added.
Myth 5: Retirement Planning Can Wait
One of the biggest mistakes to make is waiting to create a retirement plan at a later age. It is most efficient to start investing money in retirement at an early age so compound interest can increase your retirement accounts throughout your time in the workforce. Saving money in your 20s and contributing 15%-20% of your paycheck is key for ideal retirement savings. However, every decade an individual delays in saving requires them to save a greater percentage of their paycheck.
InsureYouKnow.org
It is important to know all the facts about retirement when starting to plan for your future. You need to take into account what is contributing to your retirement savings and what steps you need to take to ensure a comfortable living. With insureyouknow.org by your side, you can create an efficient retirement plan without misconceptions of retirement myths that may affect the process.