The 8 Best Places to Live & Retire
April 15, 2023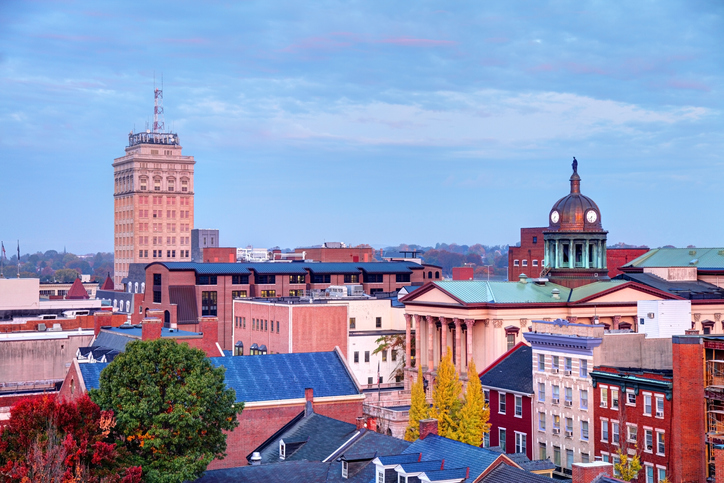 Imagine this: you're sitting on a hammock at the beach with the sun on your face without any concern about getting back to work. You've entered your retirement, better known as the best phase of your life.
There are many high liveability indicators that help characterize the best place for retirement. Many of these factors include a prosperous economy to find work in case a retiree needs to reenter the workforce, mild weather, a relatively low crime rate, quality hospitals and assisted living facilities, and sufficient wellness opportunities that won't have you missing the workforce.
There are several places around the United States that serve as ideal spots to retire that possess many of these factors when you say goodbye to the 9 to 5.
Top Places to Escape to for Retirement
According to U.S. News, the following locations have the most affordable housing options, low retiree taxes, and are ranked high for overall happiness and quality of health care.
Lancaster, Pennsylvania
Harrisburg, Pennsylvania
Pensacola, Florida
Tampa, Florida
York, Pennsylvania
Naples, Florida
Daytona Beach, Florida
Ann Arbor, Michigan
Lancaster, Pennsylvania
Lancaster is located near Philadelphia, Pennsylvania. In this city, there is plenty of Amish produce, local stores at the Lancaster Central Market, and a wide variety of cuisines and restaurants. It offers advanced health care for seniors and has high rates of happiness for its residents. Many of the residents also enjoy the diverse collection of cuisines and the art galleries and museums in the area including The Pennsylvania College of Art & Design and Franklin & Marshall College.
Harrisburg, Pennsylvania
Harrisburg is the state capital of Pennsylvania with the Susquehanna River and several hiking trails including the Appalachian Trail. This ideal location has large metro areas nearby for visiting and the housing costs are very affordable for the residents. Many retirees enjoy traveling to New York City, Washington, Philadelphia, and Baltimore for day trips along the coast.
Pensacola, Florida
Pensacola is located near the border of Florida and serves as an accessible beach retirement spot for retirees. It features low taxes, high desirability, and affordable housing. It also has a very convenient location for access to the Gulf of Mexico and Pensacola Bay and a warm desirable climate. This area also has a small military presence that encourages several military families to settle in the area.
Tampa, Florida
Tampa is a city with a combination of a beach and a metro for residents. Highlights of the city include many entertainment options including zoos, theme parks, and aquariums. Tampa also serves as a popular port spot for cruise ships for retirees to travel post-retirement. There are several active senior communities and neighborhoods in the area including Bayshore Beautiful, Bayshore Gardens, Beach Park, Oakford Park, and Sunset Park.
York, Pennsylvania
York is a city in Pennsylvania with preserved architecture from the 1700s that previously served as the nation's capital. With a population of just under 500,000, it played an important role during the Revolutionary War and has a rich history for its residents. Retirees can enjoy a wide variety of places to explore in this city including galleries and theaters like the Agricultural and Industrial Museum and Colonial Complex, vendors at York's Central Market, and parks and trails including Heritage Rail Trail County.
Naples, Florida
Naples is more expensive than other retirement spots in Florida but it allows for a high quality of life. Without an income tax for the state, retirees are able to keep more of their earnings if they obtain another job. Over half the existing population in the city is already over the age of 65. These residents are able to enjoy the warm weather, sunsets and beaches at the Naples Pier, several restaurants and shops, and private golf courses including the Hibiscus Golf Club and Naples Grande Golf Club.
Daytona Beach, Florida
Daytona Beach on the east coast of Florida has mild winter weather and is known for its prevalence of motor sports. Many retirees enjoy the low housing costs and views of the Atlantic Ocean. This area also has several 55-and-older communities already in place including Latitude Margaritaville which sells several single-family homes with resort-style amenities.
Ann Arbor, Michigan
Ann Arbor, a college town with the University of Michigan, has a vibrant economy and lifestyle with abundant health care options and job opportunities. Retirees enjoy a high quality of life with ample musical performances and sports events. Additionally, this area has one of the largest healthcare complexes in the world with high-quality treatment facilities through Michigan Medicine, which is especially appealing to retirees.
InsureYouKnow.org
After leaving the workforce, it is important to find the best place for retirement. At the places mentioned in this post, many retirees enjoy the widespread opportunities and high liveability indicators. At insureyouknow.org, you can track your savings to see which retirement location is the best fit for you and your future.