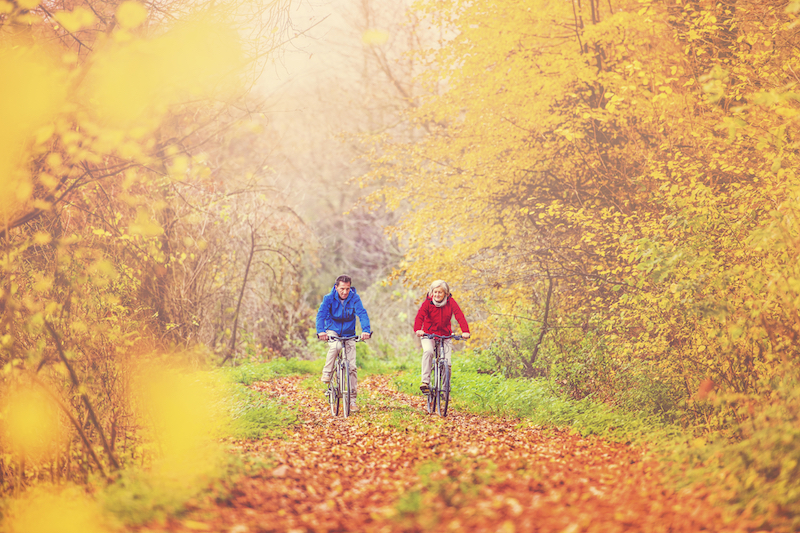 If you had been carefully planning your retirement and thought that you had a few more years to accumulate a nest egg before you officially called it quits, you may be prompted during the COVID-19 pandemic, to shift gears and reevaluate your options.
Employees worldwide are enduring furloughs pending a rebound in the economy, permanent layoffs because of drastic downturns at their workplaces, or have decided not to return to a work environment that may expose them to COVID-19. If one of these, or another reason, has spurred you to consider or plan to retire sooner than you had anticipated, make sure your retirement income strategy is right for your current and future financial situation. You may want to consult a financial planner who can help you project and protect your retirement benefits while you decide when to retire.
Retirees with limited financial resources face numerous risks, including out-living their money, investment losses, unexpected health expenses, the unforeseen needs of family members, and even reductions in retirement benefits. Some workers, including teachers, restaurateurs, and healthcare providers, whose professions require close contact with others, have started withdrawing from the workforce earlier than they had planned because of challenges and concerns resulting from the COVID-19 pandemic.
The pandemic has hit older workers hard. The unemployment rate among Americans age 55 and up reached a staggering 13.6 percent in April, up from just 2.6 percent in January, according to the U.S. Bureau of Labor Statistics. As of August, the percentage had gone down to 7.7 percent but other data show that one in five Americans in their 60s has lost his job or has been furloughed due to COVID-19, according to the July 2020 Retirement Confidence Index by the financial technology company SimplyWise. Overall, 15 percent of Americans are now considering claiming Social Security benefits earlier than they had anticipated. One in five respondents who was laid off during the coronavirus pandemic is now planning to retire early.
If you can identify with these staggering statistics, take a deep breath and review the following suggestions to guide you to the finish line for a financially successful retirement.
Examine Expenses and Downsize
For many employees, the COVID-19 pandemic has revealed how fragile their financial security is. A recent survey from the National Endowment for Financial Education found that nearly 9 in 10 (88 percent) Americans said that the COVID-19 crisis is causing stress on their personal finances. Americans who are not yet retired but whose finances have been impacted by the pandemic can use this time to review their expenses and reduce unnecessary spending. You'll need to take inventory of your entire financial situation and determine how much cash will see you through retirement.
Take Stock of Resources and Make Adjustments
Evaluate what resources you have available. Make any necessary adjustments to savings and portfolio asset allocations, including your 401(k) or 403(b) accounts, pension plans from former or current employers, IRA accounts, and annuities as well as Social Security benefits based on your employment and age. For those who are eligible but not yet drawing Social Security payments, this is a good time to consider how to maximize your benefits.
Decide how much money you want to keep in stocks vs. bonds, based on your risk tolerance and financial goals. Keep in mind, most people need to maintain a stake in stocks, even in retirement, to get the long-term growth they need. But for those who prefer a more cautious strategy—and for older investors who have already amassed enough savings to afford a comfortable retirement—it may make sense to reduce the percentage you invest in stocks and increase your fixed-income holdings.
Rethink Withdrawal Rate
People in or nearing retirement need to review their withdrawal rate, and the pandemic has given new urgency to designing a safe withdrawal strategy. The 4 percent rule is the traditional rule of thumb for retirement withdrawals. You take out 4 percent of your portfolio in the first year, then increase that amount by the inflation rate in subsequent years. Studies show that this strategy can minimize your risk of running out of money over a 30-year retirement.
The article, "Don't Let the Coronavirus Derail Your Retirement: How to Get Back on Track If Your 401(k) Has Taken a Hit," published in the May 2020 issue of Consumer Reports advises retirees to consider skipping their required minimum distributions from their 401(k) plans and individual retirement accounts that is permitted this year under the coronavirus relief package. If you can forgo those withdrawals, your portfolio will have more time to recover from losses.
Consider Taking Social Security Early
The longer you wait to claim Social Security benefits, the larger the payout you're likely to receive. If you are at the full retirement age between 65 and 67 years old, you can claim benefits about 30 percent higher than if you take them early starting at age 62. By waiting until you're 70 years old, the benefit amount would be another 32 percent higher than the amount you'd get at full retirement age.
But waiting isn't always the best option and individuals need to be aware of how claiming benefits at different ages will impact their overall retirement strategies.
Evaluate Employment Opportunities
If you figure out that you don't have enough currently saved for a comfortable retirement, consider remaining at or returning to work–even in a part-time position. Earning additional income and accumulating money in your retirement savings account will be beneficial if you can delay retirement and avoid unemployment. One of the most effective measures for protecting your finances is to amass an emergency fund that can cover three to six months of expenses—perhaps as much as a year if your job isn't secure. That money should be kept in a safe, easily accessible account, which will spare you from having to dip into retirement funds or rely solely on credit cards for unexpected bills.
Once you have come to terms with a retirement date and a vision of a secure financial future, store copies of your decisions for portfolio changes, Social Security formulas, records of all of your 401 (k) or 403(b) accounts, pension plans, IRA accounts, annuities, and other investments at InsureYouKnow.org.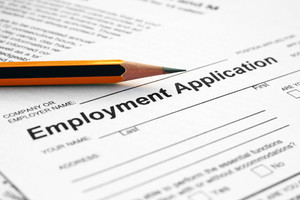 In 2020, Labor Day is celebrated on Monday, September 7. According to the U.S. Department of Labor, this holiday is a yearly national tribute to the contributions workers have made to the strength, prosperity, and well-being of the United States. The first Labor Day holiday was celebrated in 1882 in New York City. Three years later, the holiday had spread to other industrial centers of the country and began to represent the end of summer and the start of the back-to-school season. Although Labor Day is typically celebrated in cities and towns across the nation with parades, picnics, barbecues, fireworks displays, and other public gatherings, the manner and extent of America's annual celebration to honor the American worker will be different this year during the COVID-19 pandemic.
A three-day holiday weekend this September may not signal a time to publicly celebrate for many Americans affected by high unemployment, shifting industry hiring patterns, and fundamental changes to the way they work and play amid the COVID-19 crisis. If you are unemployed, underemployed, or just ready for a change in your work circumstances, the following tips may increase your chances of finding a job under the current challenging labor market.
Review your resume and online professional presence. If it's been a while since you've applied for a job, evaluate your resume to make sure it's error-free, fully updated, and customized for each job for which you submit an application. Post your resume on your own website if you have one, and on online job boards or sites specific to your target industry. Consider adding work samples, links to any published work, or a video introduction to your resume. Use keywords that will yield results in search engine queries conducted by prospective employers. Keep your references informed about job leads and scheduled interviews so they will be ready to respond to requests for recommendations about your job performance and history.
Look in the right places for opportunities. Current hiring trends may include positions for freelancers and remote workers for which you may be eligible. You also should be willing to consider new industries where job opportunities have been stronger, such as technology and health care. Contact people in your network who are employed in favorable hiring industries and explain your interest and availability.
As companies move to remote work to fight the coronavirus pandemic and an increasing number of workers are being laid off or furloughed, you might be wondering if you should continue to send out resumes or just assume that no one is hiring for the foreseeable future. It's true that economists are predicting a recession, but career experts advise to keep networking and applying, provided you change your approach to acknowledge these are uncertain times.
Join professional groups on Facebook and LinkedIn that offer a wide range of options with groups for a variety of professions. Make yourself visible to online groups by introducing topics or adding to conversations that allow you to demonstrate your expertise.
Figure out your strengths. Know your skills, your worth, and your passions – these are the things that help differentiate you, and allow you to thrive in the areas in which you're most competitive. To address remote working conditions, emphasize your comfort and expertise with technology, including remote collaboration and communication programs you've used and endorse. A good job search is targeted in many ways, including knowing where you'll be appreciated and in demand. Analyze job descriptions by listing each required skill and experience. Then consider whether you have that exact skill, if you have the skill but haven't used it in a few years, or if you're lacking the skill entirely. Apply that information to determine what you need to improve on to make yourself a better candidate when the job market picks up again.
Refresh your skills. Look into taking free or low-cost courses online or obtain certifications in a new skill that can complement your existing job path or lead to a new career. Due to the COVID-19 pandemic, many online learning options provide free or lower-priced educational programs and courses on professional development, leadership, and communication skills that allow you to continue working in another capacity while you complete your studies.
Check out free online course including MOOCs (Massive Open Online Courses), EdX classes with courses from MIT and Harvard, and free Microsoft training and tutorials. In addition to providing job announcements and company descriptions, TheMuse.com links to online courses "that'll boost your skills and get you ahead." Learn to use remote communication and collaboration programs like Slack, Zoom, Skype, the G-Suite, and Dropbox that can be learned and applied quickly.
Rely on others to help in your job search. In addition to a source for new jobs, your network also can be the best place to advertise your job skills and career ambitions, seek help securing loans or financing to start a new business, assistance in applying or being admitted to a new career training or degree program, or to obtain introductions to others who might be able to help in a job search. Check out your high school or university's alumni network to learn where your connections are working. When you reach out, ask for a short informational interview to learn more about their workplace, and during the conversation, ask whether there's anyone else you could speak with at the company. Repeat this process until you've spoken to someone in the department you think is the best fit.
During an economic slowdown, it's important to focus on what you can control—by improving your skills and reaching out to your network, you can lay the groundwork now so that when the crisis is over you have opened doors and rekindled relationships.
Project yourself on Labor Day 2021. Pending the development and implementation of a coronavirus vaccine, the COVID-19 pandemic may be over within the next year. Analyze your need to overhaul your career or to take gig jobs or other freelance work if you've been laid off and are facing overwhelming debt and unemployment for an unforeseeable time. If possible, don't make dramatic job changes or career decisions that can impact you for years to come. If you can determine where you want to be when COVID-19 is over, you can successfully direct your job search. Although companies might not be hiring in 2020, they will keep you in mind if you continue to build relationships and share your ideas with them until they do start hiring.
At InsureYouKnow.org, you can store your current and previous resumes, legal and contractual agreements pertaining to your employment, and work-related health insurance policies, especially if conditions and coverages have changed due to the COVID-19 pandemic.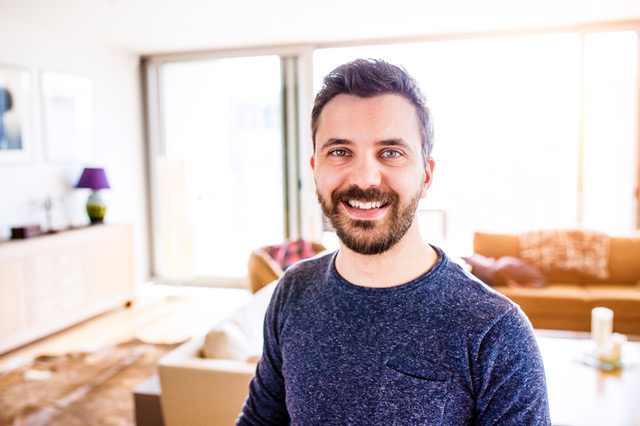 From Home to Office in Record Time
In March 2020, out of concern about the coronavirus pandemic, many U.S. workers relocated from office buildings, campuses, and other locations to home offices—or more likely, to living room sofas, dining room tables, kitchen counters, and corner nooks in bedrooms. According to Gallup Panel data, nearly seven in 10 employees are still working remotely all or part of the time.
You may have hit the ground running to set up your home office months ago by securing the basics—a computer, a desk or table, a chair, WiFi or direct Internet connection, ability to access work applications, and sufficient lighting to work on your computer and to participate in live online videoconferences. If you are faced with continuing to work out of your home office for an indefinite period of time, taking time now to do an inventory of your home office environment may help you be more productive, comfortable, and focused.
Be More Productive
Make a realistic schedule so you can complete your top priorities during your peak times of productivity. Try to adhere to your regular work schedule by starting and ending your work day about the same time you would if you were physically at work, take your lunch and snack breaks at the same time each day, and consistently schedule and attend online meetings with your colleagues.
If you've experienced intermittent slowdowns or weak or spotty WiFi coverage in certain parts of your home, this could be a good time to upgrade. A new router could be especially helpful to handle the increased demands that come with multiple users in one household. Consumer Reports lets you know "How to Get a Stronger WiFi Signal" and offers tips for WiFi security.
If you are employed by a company with IT staff, consult with them to review your computer, printer, and WiFi setup as well as antivirus and anti-malware software to reach your maximum productivity.
You may have used videoconferencing apps to meet with clients and coworkers as well as family and friends before you started working at home during the pandemic. But, you may not have thought a lot about options, backgrounds, and presentation tips that can enhance your online participation that are provided in a Consumer Reports list of free videoconferencing apps.
If you are still part of a work team, let your colleagues know the best way to connect with you (for example, cell phone, email, text message, FaceTime, or videoconference) and the best times to reach you. 
Update your team frequently about the progress of shared work, project deadlines, and other important tasks. Consider using free document creation apps like Google Docs or Microsoft's Office.com and project management software to keep everyone up-to-date.
Take breaks throughout the day to increase your productivity and improve your circulation. Get up and walk to a different room in the house, get a glass of water, or do a few stretches. Set a reminder on your phone or, if you have a fitness watch, set up alerts to encourage you to move more.
Be More Comfortable
A chair that offers adequate back support with adjustable heights to allow you to change the positioning of your legs during the day and a footstool that can help prevent leg fatigue is the ideal choice. But, in lieu of investing in new furniture, make sure your task chair allows your feet to rest on the floor while your pelvis and lower back fit snugly against the back of the chair. If your chair isn't adjustable, sitting on a cushion can aid you in being comfortable. Your task chair should support you while avoiding undue pressure on your spine. An ill-fitting chair that encourages you to slouch can result in an aching back and other health repercussions.
In evaluating your chair in relation to your desk or table, you want your arms to be bent around 90 degrees or up to 115 degrees when you place them on your keyboard, with your wrists in a neutral position and not resting on the keyboard. Relax your shoulders, with your elbows near your sides or on the armrests.
You may want to consider using a standing desk either all or part of your workday. Ergonomics experts approve of this option because it encourages users to change positions frequently from sitting to standing throughout the day. Consumer Reports provides a guide, "How to Choose a Standing Desk" to help you find options and price points to meet your home office needs.
Ensure that your workspace has enough electrical outlets to accommodate your computer, printer, and phone chargers to keep your workflow uninterrupted and fully charged.
Pay attention to the availability of natural light sources when setting up your home office and supplement them with artificial light if needed. You'll feel the benefits of keeping your workspace bright and airy. Since you're spending the majority of the day sitting or standing at your desk or table, having access to natural light can have an impact on your overall work performance, mood, and wellness. Harvard Business Review reported on a connection between natural light and employee well-being.
Instead of holding your cell phone between your shoulder and ear which may cause neck, back, and shoulder pain if you type while you talk on the phone, use earphones, earbuds, or a headset, or put your phone on speaker mode.
By using an ergonomic keyboard, you can place your wrists and hands in a healthier, more natural position than conventional keyboards to minimize discomfort and injuries like tendonitis. PC Magazine reviewed "The Best Ergonomic Keyboards for 2020" to use to avoid repetitive stress injuries.
Arrange your keyboard so it is centered to your body and if you use a mouse make sure it is within a natural reach to reduce muscle load and prevent strain.
When positioning your computer screen, place it at eye level so you are looking slightly down toward the center of the screen to prevent neck strain, dry eyes, headaches, and blurred vision. Give your eyes regular breaks from the monitor and force yourself to blink frequently when staring at the screen for extended periods of time. Don't sit too close to the screen—your eyes should be an arm's length away from the computer. Monitor arms can be used to align your screen but you also can use boxes or books to position your monitor.
View a YouTube video on office ergonomics for additional tips on setting up a comfortable at-home workstation.
Be More Focused
A quality pair of headphones is a simple way to help you focus on your tasks by reducing the noise you hear around you. Consumer Reports reviewed "Best Noise-Canceling Headphones of 2020" that can help you choose a pair that's right for you. Search YouTube.com for "music for office work" and listen to background music conducive to working calmly in a distracting environment.
If possible, find a dedicated space with a door where you can work free from family activities and unnecessary distractions when you need to focus on deadlines, communication with clients or colleagues, and videoconferences. If you don't have an option for a space with a door, try to set up an area off-limits to others for a few hours a day or use a foldable screen to indicate your need to minimize interruptions.
Establish a consistent schedule by starting and ending your day at the same time every workday to help you reinforce the separation between 'work' and 'home.' Establishing a routine also will help you manage your time so you are not working overtime or getting distracted with housekeeping chores during worktime.
Keep your shared calendar updated to ensure that others have accurate information about your availability.
In becoming more productive, comfortable, and focused, while you use part of your home for business, you may be able to deduct some of the expenses incurred when you file your income taxes. The IRS website says the home office deduction is available for both homeowners and renters and applies to all types of homes. Generally, deductions for a home office are based on the percentage of your home devoted to business use. So, if you use a whole room or part of a room for conducting your business, you need to figure out the percentage of your home devoted to your business activities.
At InsureYouKnow.org, you can keep track of your home office expenses, including how you use a percentage of your home to accommodate your business, that you'll need in 2021 when you file your 2020 income taxes.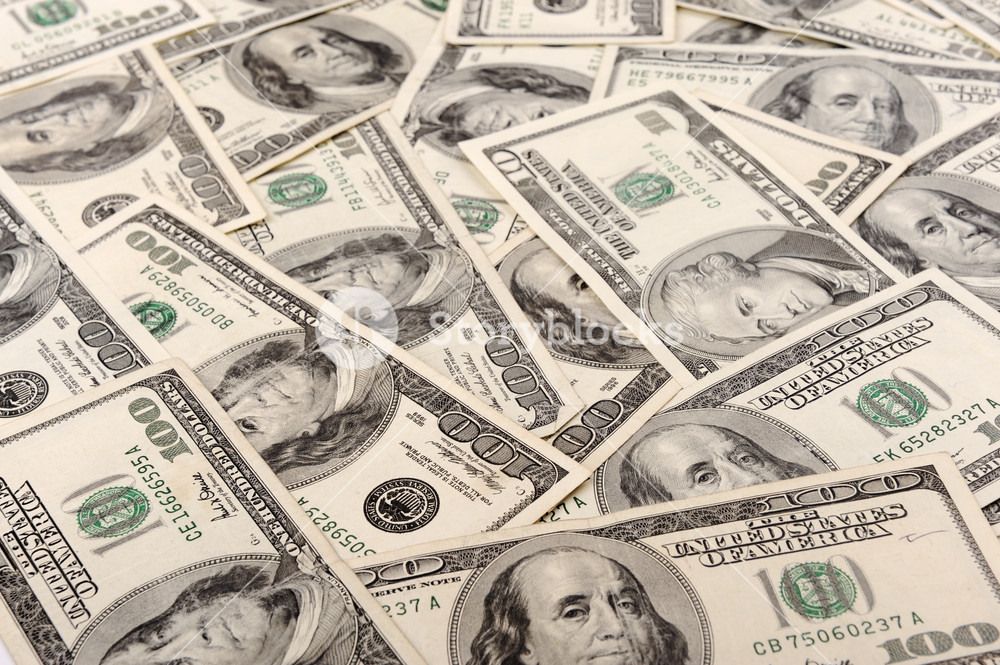 Individuals, communities, nonprofit organizations, and businesses continue to feel the ever-increasing effects of the COVID-19 pandemic. To help keep them afloat while dealing with diminished incomes and benefits, isolation away from friends, family, and colleagues, or facing an unknown future of returning to their previous careers or businesses, they can seek emergency financial assistance.
As the following selected links demonstrate, a variety of grantors are currently offering grants to assist in meeting financial challenges resulting in the continuing threat of COVID-19.
Grantspace by Candid provides a continually updated list of emergency financial resources including the following grant opportunities.
For Individuals
For Communities
For Small Businesses
For Nonprofits
In general, grant opportunities and corresponding applications adhere to strictly announced deadlines and requirements so potential grantees need to submit proposals on time and meet the specific provisions outlined in each grant's description. At InsureYouKnow.org, you can save your documents and files relating to grant applications and set up reminders to alert you to keep track of timelines for submitting grant applications and to check on grants awarded.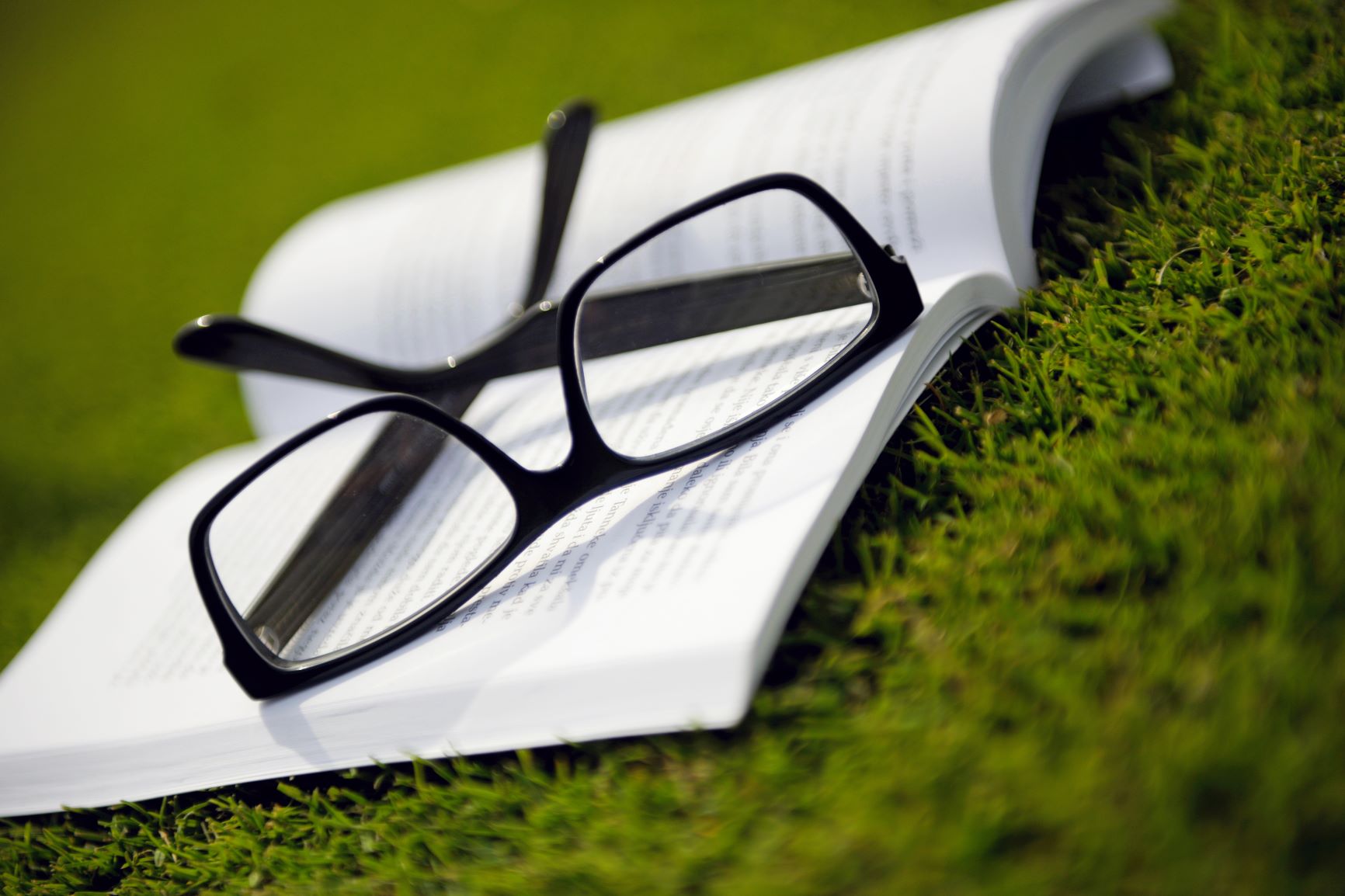 The idiom – Hindsight is 20/20 – originated in the early 1900s as a way to "describe the fact that it is easy for one to be knowledgeable about an event after it has happened." We have a New Year's Day every year, and with that comes the endless resolutions and promises to make changes in our lives. Birthdays are another reflection time. We are fifteen days into the year 2020 and perhaps making the tweaks now can help the resolutions to be successful.
In our lives we have plenty of ways to be resourceful and organized, yet we all fail to cover all the areas. Some of us thrive at organization in the workplace, but have a stack of papers at our home. Others have a knack for fitting in workouts, but are unable to connect with family and friends. Then when a crisis or need happens – we become frantic and anxiety creeps in.
Making those appointments to have 20/20 in 2020.
Physical Health Appointments. There is not a one-size fits all doctor for our physical health needs. And in 2020 – we have choices. Where do you want to go – a family practice or a larger organization with multiple providers? Do you have a preference in the type of philosophy they have? The Primary Care physician is the doctor that can hold all your records, but they cannot assist with everything. Dentists, Chiropractors, Optometrists, and the numerous specialists for every ailment exist – but making the appointment, preparing questions for the provider, and actually showing up are achievements. According to a 2016 study, the average yearly no-show rate for primary care and specialty medical appointments is just under 20 percent! Post-appointment, request a copy of your records so you can review the action items.
Financial Health Appointments. We may receive paper statements in the mail about our accounts, investments and paperwork for tax purposes. Many of these can be converted to online-statements which save the environment and clutter the email box versus the kitchen counter. Consumer Action, revealed that depending on the account category, 45-74 percent of respondents said that they choose paper over electronic notifications for insurance, utilities, medical, mortgages, credit cards and property taxes. Whichever method you select – are you clear about what is happening in your financial health. Are the accounts and investments working towards your 2020 goals? Making an appointment with a financial advisor, stopping into the branch to meet with the banking specialist, or connecting with a resource provided by your workplace will help you review your health in this area.
Mental Health Appointments. The most common responses to "How are you?" are "Good" "Fine" "Okay" but when we dig deeper there are areas of unrest in our lives. Mental wellness doesn't have to mean seeing a counselor or therapist. Setting aside time, or making an appointment to do something that "brings you joy" can prevent the need to see a therapist. And if you do need a specialist: phone counseling, online chat, individual, group therapy and medications are available to meet your needs.
Spiritual Health Appointments. The National Center for Biotechnology Information states that "spiritual health creates a balance between physical, psychological and social aspects of human life" Finding the area or time to create the balance in life is challenging, but the label of religion or spiritual does not need to hinder the opportunity to fulfill this need.
Your calendar will be full from all the preparations and appointments, but your world and your significant others will see a drastic difference in who you are in the year 2020. Resolve to make an appointment this quarter with a provider in each category. After the appointments, consider uploading all your receipts, reports, documents, and memories onto InsureYouKnow.org. It's a safe place to store all the information in case you need to access it remotely – or from the comforts of your own home. You will have 20/20 vision instead of hindsight.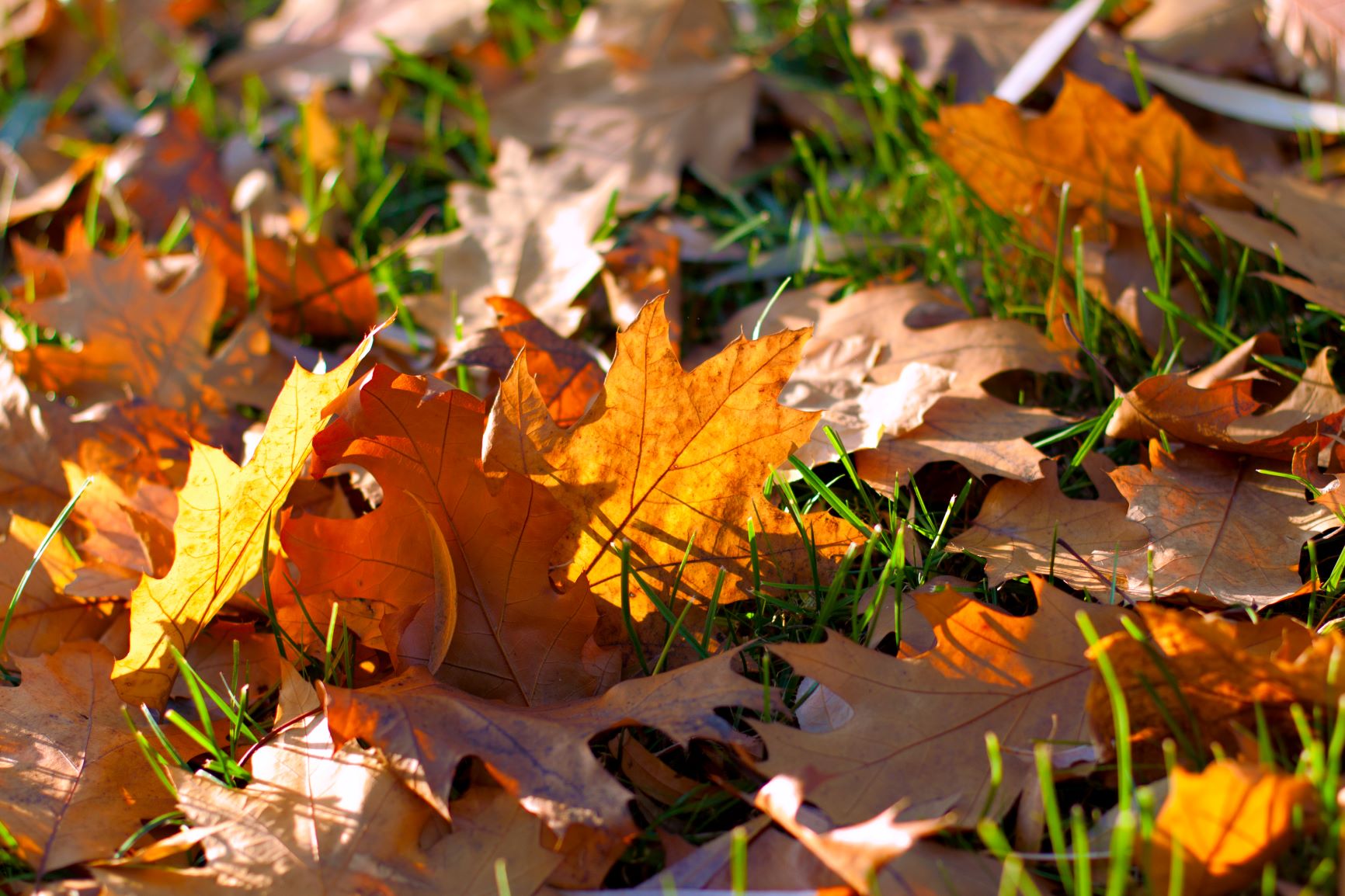 There was a time when Spring, Summer, Fall or Autumn, and Winter meant something. When there was anticipation for the new season to begin – the atmosphere, air, environment and weather gave us clues that change was coming. Now we hear that Fall is coming, we see the days on the calendar getting closer to the Fall months, we see the signs and promotions in the stores, the Pumpkin flavored beverages are available – but it doesn't feel like Fall.  For those of us living in the northern hemisphere – it's not easy to know when Summer ends at and Fall begins – it creeps upon us until the day that we need to leave the home with a jacket and we exchange the shorts for long pants.
When we read definitions – the division of the seasons is defined as:
Spring runs from March 1 to May 31;
Summer runs from June 1 to August 31;
Fall (autumn) runs from September 1 to November 30; and.
Winter runs from December 1 to February 28 (February 29 in a leap year).
For those of us in Texas, there's hot and there's heat-advisory hot and we are in October and thought of a jacket hasn't even crossed our mind. Fall may begin in November and last thru January; Winter may be for 6 weeks – February thru mid-March. For those in the Canadian states, there's winter and not-quite winter. Jackets are a necessity for the majority of the months. The definitions doesn't apply for us. But there are some traditions that despite the atmosphere, environment and weather, we continue to embrace such as the Pumpkin Spice Latte (and the other drinks on the secret Starbucks menu), falling leaves and boots.
All joking aside though, in North America – we have also added some seasons to the traditional 4 – Hurricane Season, Wildfire Season, Flood season, Mudslide season, Tornado season. Many of these overlap and occur in different parts of the country.
– Hurricane season is split by geography. "The Atlantic hurricane season runs from June 1st to November 30th, and the Eastern Pacific hurricane season runs from May 15th to November 30th" This is about 6 months of the year.
– Wildfire season in the Western United States – such as California – which can last up to 7 months of the year.
– Flood season – varies across the country and can be throughout the year. In early Spring there is flooding in the northern United States as the snow melts from the Winter months. In Summer and Fall – tropical storms cause flooding in the Southern/Coastal states. Flash flooding can occur during any season.
– Mudslide season is another season that impacts the Californians. Usually post wildfire, or after storms, the mudslides cause multiple casualties and destruction due to the quick, unpredictable timeline. In 2018, the news was focused on the Southern California mudslides.
The world is changing, our environment and weather is changing. But there are ways to keep the memories and documents safe and consistent. Insureyouknow has a tool to uncomplicate life – that is available in any season. It that can be utilized to digitally store all the information in case you need to access it remotely – or from the comforts of your own home. Whether it's too cold outside to access your safe-deposit box, or too hot to venture into the garage – an insureyouknow subscription will allow you remember the seasons past.
Until next time – Here's a song from the Netflix studio about the standard seasons – a jingle to keep in your head as you wonder where the seasons are.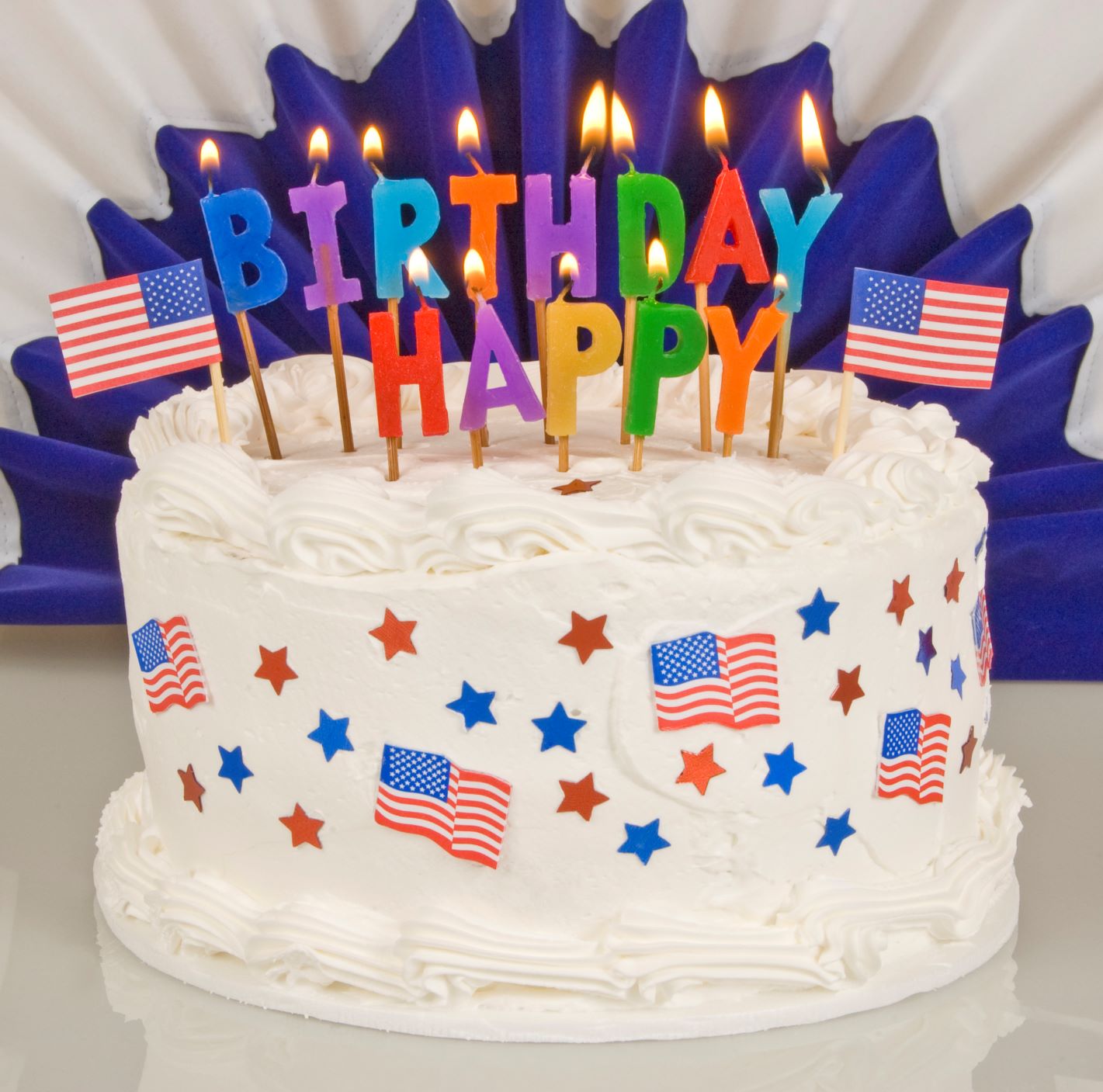 Happy Independence Day America. As the red, white and blue combinations emerge in our clothing and décor, marketing and sales galore treat our senses – It is a time for enjoyment in America. Fireworks, BBQ, Baseball, time with the family and friends – and for most of us – time off from work and the normal routine. Who doesn't enjoy a birthday and time to celebrate, a time to kick-back and accept that the summer season is here – heat and all.
The 4th of July celebrations have been diversifying since the first official celebrations in 1777, when "Philadelphians remembered the 4th of July. Bells were rung, guns fired, candles lighted, and firecrackers set off." Though we have introduced the summertime aspects of sports and outdoor foods to our traditions the fireworks remain!
Here are some facts about America that we can introduce into our own traditions:
There are 126x more people in the United States than in 1776. There is a reason that the American population continues to grow. With the 2020 Census coming up – we'll be able to have a more accurate count of who and where everyone lives. "In July 1776 there were an estimated 2.5 million people living in the Colonial United States. Currently there are approximately 316 million Americans." Do you have such colossal growth or debt during your lifetime that you haven't accounted for? Looking at all our accounts, the 401k accounts from our first place of employment, and checking with family members to see if there are any assets lurking out there. There may be more than you know.
We started celebrating the 4th of July holiday 100 years after the Declaration was signed. If we waited that long to formalize the important things in our lives we would be in trouble. Power of Attorney, Wills, Healthcare directives, your birthday wish list, the Bucket List,  – the family and friends may know what your wishes are – but have they changed over the years. Document and act upon the things that are important to you – before 100 years pass. Americans were so busy creating their young nation that they forgot to enjoy and recognize national holidays until 1870.
We have a Declaration of Independence  How many of us have read the declaration of Independence since we left school? There are lot of words, and a lot of fine print – and it's the fine print that defines the why – why our military continues to fight for America. The British rules and regulations were stifling the growth of America, and the 13 states came together to put together a document to publicly declare freedom The full Declaration of Independence can be found in many books and the original lies in National Archives in Washington DC. Where is the history of your life, your family and the why?
As a proud American, with access to life, liberty and justice, the access we have to continue to keep our belongings safe is easy. With InsureYouKnow.org – an American based-company –our online information is safe. The ability to access documents, and files remotely – or from the comforts of your own home can be taken for granted, just like so many other things. An annual plan is also available for cost-savings.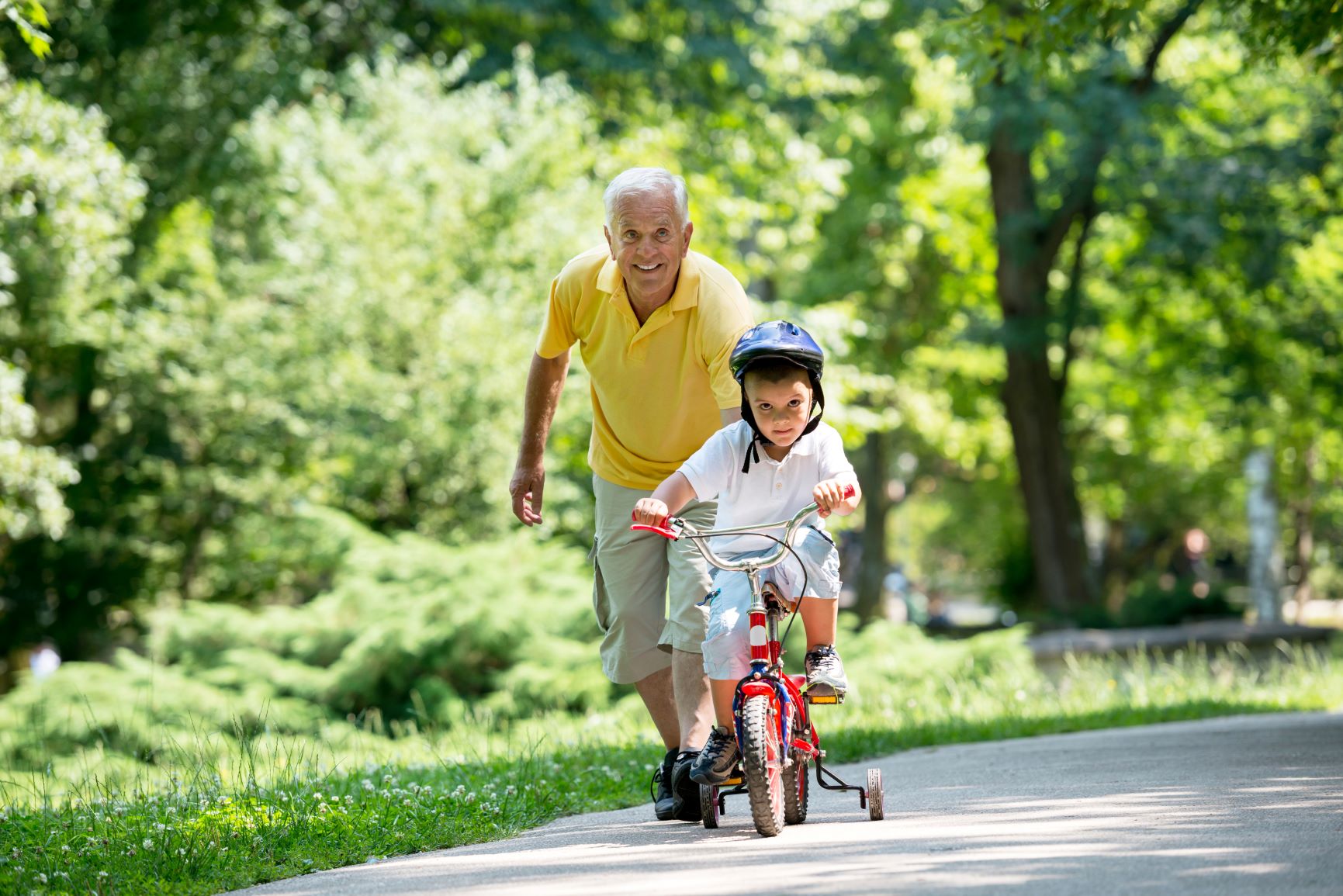 Happy Father's Day to all the dads, fathers, papas, grandfathers and father-figures in our lives. The world would not be the same without them. Since 1910, the USA has honored the third Sunday in June to remember the "contribution that fathers and father figures make to the lives of their children." As other countries have adopted this custom, some in August, September or December, the celebrations usually involve gifts and food.
Although the role of the father as being the breadwinner in the family, the one with the full-time job, or the one that leaves to go to work every day is not always the norm – there is still popular public opinion that this is the case. According to the Pew Research Center, in the United States only a quarter of families with children under the age of 18 have a father that is the breadwinner. That means that men are connecting with children in a different way to the 1970s, when almost half of these couples (47%) were in families where only the dad worked.
Do we have more money now than in our father's generation? Where do my resources go? Father's Day, like so many events, can often be a time of reflection. Does our habitual nature with finances stem from our father-figures' habits?
Spending. Work hard, play hard. For so many of us, the money is a means to an end. After the bills are paid – what makes us and our families happy? Is it the latest gadget or home improvement, the presents for the children, or the holidays and excursions? If your father-figure showed love and excitement spending on summer vacations with ice-creams and beach time, it is likely you will be doing a similar thing.
Saving. Keep the money for a rainy-day – or for large events. The price of college, weddings, first-homes are skyrocketing. It's not just a phrase about the good ol' days – the dollar used to go much further. According to the CPI Calculator in 1910 $100 would buy the same as $2500 would buy today. With unemployment rates high and pay for jobs low, it is pretty difficult to cross the threshold from poverty to middle class, from middle class to rich, and rich to wealthy. Foregoing the restaurants and the international travel for 529 plans and down-payments on homes are options we can provide our children.
Scaling Back. As we are encouraged to look ahead and plan for retirement and downsize – do we need the large home, the extra vehicles, the tax-rate for the school districts that we are currently in? Some current trends involve the KonMari method in finding joy in our possessions and discarding or rehousing others. Are our loved ones living in different states or countries that we don't get to connect with because of distance. Perhaps owning a smaller property or finding a space in a favorite location is the best use of the resources now.
As you place yourself in the category that best fits you – and there is no-one that stays stagnant in their mindset – each requires monitoring of your assets to fit the lifestyle that you desire. This takes time and work, but there are tools out there that are designed to simplify your life, and give your family the visibility into your world.
As you reach to contact the father-figures in your world, or are considering a Father's Day gift to remember – InsureYouKnow.org product offerings may be your answer. It's a safe place to store all the information in case you need to access it remotely – or from the comforts of your own home. Taking stock of your memories and your current resources with an annual plan.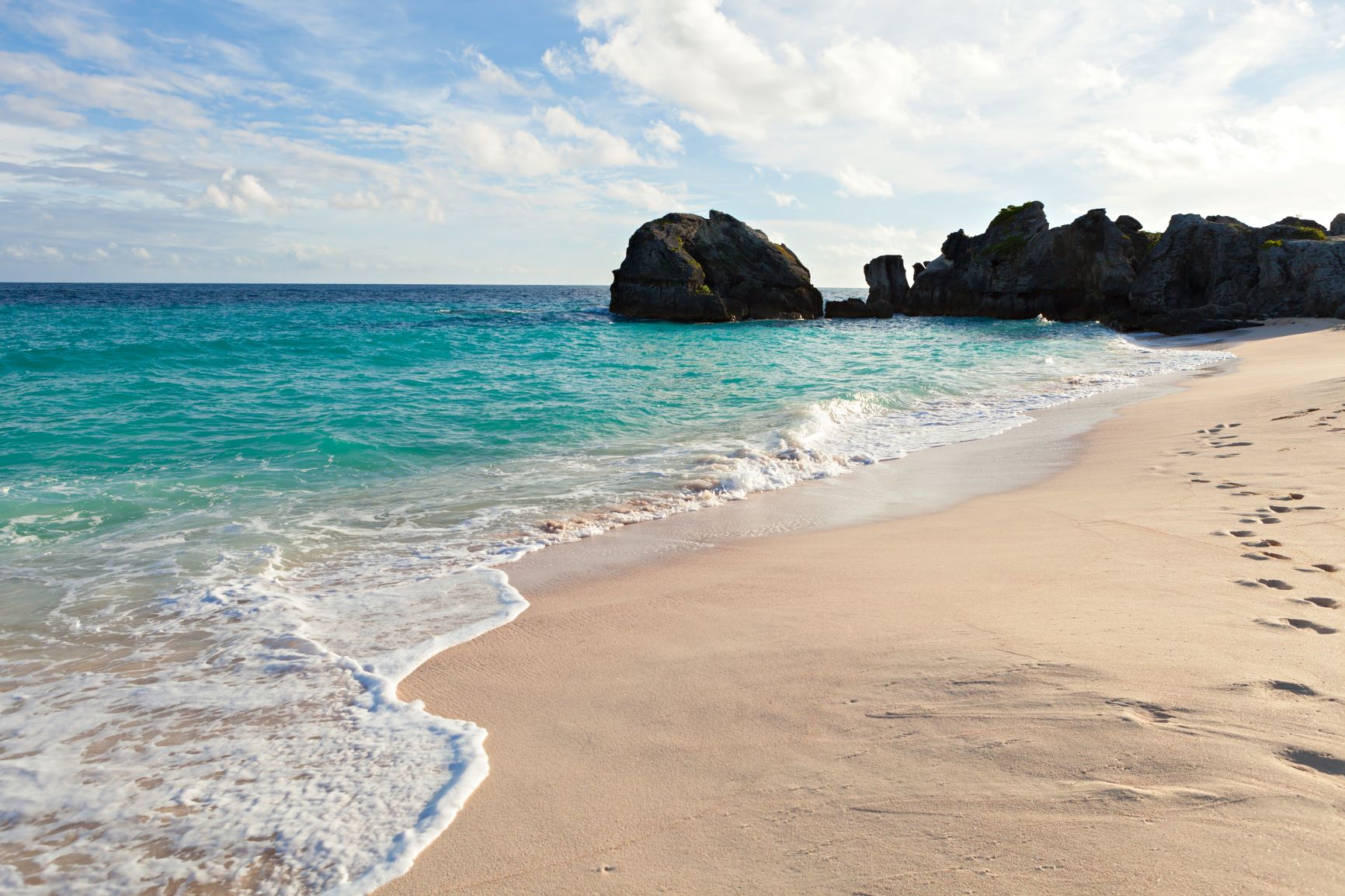 Can you believe it's already June. Where did the first 5 months of the year go? And have you already planned out your summer, or has that been on the to-do list for the umpteenth week? Whether you have every weekend from Memorial Day to Labor Day booked, or you are planning to enjoy the lazy, lengthy days of summer – your money is usually a factor.
Summer vacations can be crowded and expensive. Nearly 100 million Americans are planning to take a family vacation in 2019, per AAA data, and 38 million traveled during Memorial Weekend alone. The tourism industry is ramping up pricing on accommodation, transportation, food, gas and admission fees to attractions. In 2016, 58 percent of Americans spent over $1,300 on travel. This statistic is increasing 30% year over year
How to reduce Summer spending – and increase your Personal savings.
Travel. Where do you want to go? Do you have a destination in mind? There are peak destinations that four out of 10 U.S. adults are hoping to travel to in the summer. However there are hundreds of articles with off-peak options. Try to book your flights 45 days in advance, and avoid the US National Holidays and early-August if possible. Schools in the US and Europe are off for summer break and families are taking advantage of the last few weeks off.
Accommodations You probably already have experience with hotel chains or bed and breakfast establishments, but now there are many other options. The explosion of home rentals priding themselves as vacation experiences, are catering to all types of travelers. There are 1 night rentals to multiple week possibilities. Resorts are also affordable with lodging-only options instead of all-inclusive.
Attractions and Activities. From amusement parks to museums to waterparks – every location has activities to enjoy. Coupons and online discounts are available for most of the top attractions and there may even be reduced rates for visiting on weekdays vs. weekends. Some banks and credit cards also have affiliations – Museums on Us is an example.
Time. Can you mentally and physically afford to take the break out of your routine? Your workplace may have vacation policies around when you can use your time-off. Consider if you would like to save some time for DIY at the home or local excursions.
At the end of the day – take the vacation that works for your budget and time circumstances. If you only have a weekend – a staycation may be much more enjoyable than spending multiple hours on planes trains and automobiles to reach your destination for just a few hours. If you have a limited budget – create a list of the must-haves and ignore the advertising, social media and recommendations that you may encounter.
Bon Voyage! or Enjoy your couch! Before you enjoy your summer break, don't forget to upload all your documents onto InsureYouKnow.org. It's a safe place to store all the information in case you need to access it remotely – or from the comforts of your own home.
Most individual have a budget that is well crafted for other things except for a family budget. This is one of the many budgets that individuals are ignorant to dedicate time to keenly analyze them and come up with something that works for them alone. They rush to put something together that does not fit their budget and requirements and hope their financial goals will be sorted out.
Later on, in the middle of the month, they realize that they were wrong because they have exhausted all the cash and most probably, they end up borrowing from various sources around, to make it to the end of the month. This is likely to happen every other month and here is how to prepare a family budget to counter that.
Choose your style
You can either opt for pen and paper or the electronic form of budgeting programs. Pen and paper may be okay and you will also need a calculator if you opt for this, but there is the challenge of making errors. So be careful as you opt for that. Budgeting software is best when it comes to avoiding errors and in addition to this; it makes your work a lot easier.
Lay everything plain
The next step for setting up a family budget is to bring all documents that relate to your earnings and spending together and have a category for each. Once you separate the two, calculate the total of each and you will probably realize that what comes in may be less than what is going out. That is where a family budget becomes instrumental because it will help you control expenses and set precise financial goals.
Analyze your spending
Your monthly expenses should be the main focus thereafter because that is what will help you realize the areas you need to cut spending on. Fixed costs will not change which means you will incur that every other month but when it comes to discretionary spending on food and clothing, you may realize that is where most of your money goes. Surprisingly, the latter expenditure might outweigh your fixed costs.
Feed the details into the budget software
Now this is where you will be able to track your finances much more closely and better. That will include your expenses and incomes and the goal in this case will be to reduce on your expenditures.
Controlled spending
Though discretionary spending may be more than your fixed expenditures, these are the same expenses you can divert to savings. To control that kind of spending, you need to put the cash you spend daily in some envelop, because this will make you more conscious of the consequences of exceeding your budget.
Pay your debts
This obviously should be part of your priorities and making minimal payments every month will help you bring down your debt significantly. The idea of paying more than the minimum amount is also a great idea, because it will help you clear your debt faster. Where possible, this will also save you on interest charges.