The Everything Kids' Money Book
November 15, 2022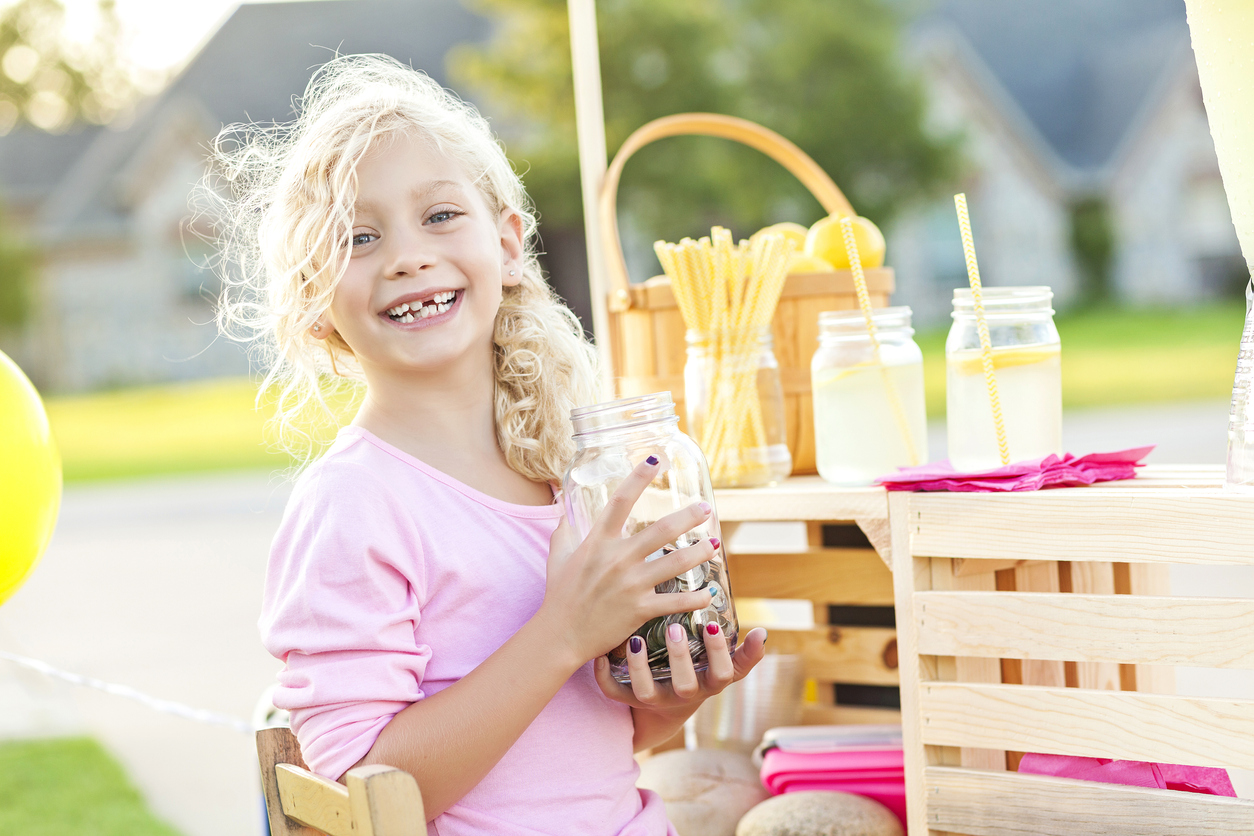 You want your children to become financially stable adults. But how can you interest them in this important topic, and make it easy to learn about and fun, when they are in their formative years? Your answer is The Everything Kids' Money Book by Brette Sember that visually depicts boys and girls undertaking some enterprise having to do with money such as having a lemonade stand, saving for a new bike, or collecting coins. Written with kids ages 7 to 11 in mind, the author promises to teach them about money—"Earn it, save it, and watch it grow."
Hands-On Activities Covered
Would your child like to . . .
Learn how to make money at jobs appropriate for their age?
Track where a dollar bill has been before they got it? There's a simple way to find out.
Learn how to make all their pennies shiny? It's easy.
Design their own dollar with someone's face they like—Batman? Spiderman? The Incredibles?
Do a magic trick with a dollar bill to impress their friends?
Find out what fun things they can do for free? Grandpa and Grandma might know.
Make a pizza garden?
Fun Money Facts Revealed
Would they like to know . . .
Why they are called Piggy Banks, not Doggy banks, or something else?
What is the name of the buffalo on the nickel and where did it live?
What are dead dollars?
What are some things money has been made from in the past?
Difficult Concepts Explained
As a New York Law Guardian, Brette Sember has many years of experience working with children. She has written more than 40 books on a variety of topics, such as law, health, food, travel, education, business, finance, parenting, adoption, and seniors. In The Everything Kids' Money Book, she tackles subjects such as:
Investments
Budgets
Saving money
The cost of living
Credit cards and debit cards
Income tax
Why borrowing money can lead to trouble
Why lottery tickets are not a good investment
Investments
Budgets
Saving money
The cost of living
Credit cards and debit cards
Income tax
Why borrowing money can lead to trouble
Why lottery tickets are not a good investment
All these topics are covered in easy-to-understand language and unfamiliar terms are defined in the glossary. Answers to some of the questions posed and a page of resources are included at the back of the book. This section features books and websites with ideas kids will enjoy, more magic tricks to perform with money, how to start a small business, a website with money games, and how to collect coins.
Kids' Money Book Promoted
MyBankTracker.com which "tracks thousands of banks to help you find the perfect match for your banking needs," says this book is "more than simply a manual; The Everything Kids' Money Book is a well-organized workbook that covers everything from money printing to compound interest."
Investopedia.com which calls itself "The world's leading source of financial content on the web," echoes this opinion by saying the book, "Not only teaches kids how to save and earn their own money but also how to invest and earn interest."
InsureYouKnow.org
If you decide to spend some bonding time discussing money concepts with your daughter or son, you may learn or relearn some basic financial truths. Keep a list of your kids' moneymaking, spending, and savings plans at insureyouknow.org. You can measure their financial success on this portal and watch with them the ebb and flow of their profits and expenses.
Look Forward to Increases in Your 401(k) Limits
October 31, 2022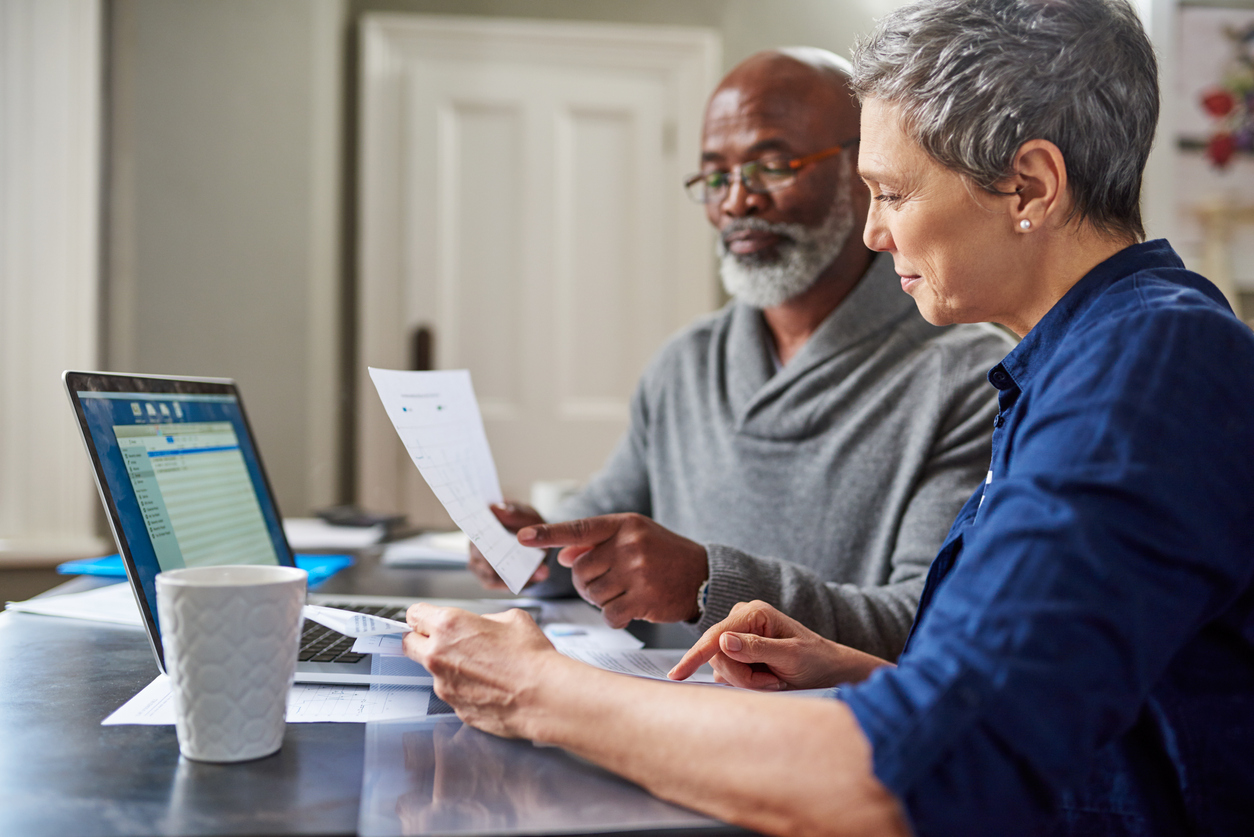 The amount you can contribute to your 401(k) plan in 2023 has increased to $22,500, up from $20,500 for 2022. The Internal Revenue Service (IRS) announced this change and issued technical guidance regarding all of the cost‑of‑living adjustments affecting dollar limitations for pension plans and other retirement-related items for the tax year 2023 in Notice 2022-55 posted on IRS.gov.
Highlights of changes for 2023
This contribution limit applies to employees who participate in 401(k), 403(b), most 457 plans, and the federal government's Thrift Savings Plan.
The limit on annual contributions to an IRA increased to $6,500, up from $6,000. The IRA catch-up contribution limit for individuals aged 50 and over is not subject to an annual cost‑of‑living adjustment and remains $1,000.
The catch-up contribution limit for employees aged 50 and over who participate in 401(k), 403(b), most 457 plans, and the federal government's Thrift Savings Plan has increased to $7,500, up from $6,500. Participants in 401(k), 403(b), most 457 plans, and the federal government's Thrift Savings Plan who are 50 and older can contribute up to $30,000, starting in 2023.
The catch-up contribution limit for employees aged 50 and over who participate in SIMPLE (Savings Incentive Match PLan for Employees) plans has increased to $3,500, up from $3,000. (This plan allows employees and employers to contribute to traditional IRAs set up for employees. It is ideally suited as a start-up retirement savings plan for small employers not currently sponsoring a retirement plan.)
The income ranges for determining eligibility to make deductible contributions to traditional Individual Retirement Arrangements (IRAs), to contribute to Roth IRAs, and to claim the Saver's Credit all increased for 2023.
Taxpayers can deduct contributions to a traditional IRA if they meet certain conditions. If during the year either the taxpayer or the taxpayer's spouse was covered by a retirement plan at work, the deduction may be reduced, or phased out, until it is eliminated, depending on filing status and income. (If neither the taxpayer nor the spouse is covered by a retirement plan at work, the phase-outs of the deduction do not apply.)
Phase-out ranges
In a traditional IRA deduction phase-out, taxpayers can deduct contributions if they meet certain conditions. If during the year either they or their spouse was covered by a retirement plan at work, the deduction may be phased out until it is eliminated, depending on filing status, and adjusted gross income (AGI):
For single people covered by a workplace retirement plan, the IRA phase-out range is $73,000 to $83,000, up from $68,000 to $78,000.
For married couples filing jointly, where the spouse making the IRA contribution is covered by a workplace retirement plan, the phase-out range is $116,000 to $136,000, up from $109,000 to $129,000.
For an IRA contributor who is not covered by a workplace retirement plan and is married to someone who is covered, the deduction is phased out if the couple's income is between $218,000 and $228,000, up from $204,000 and $214,000.
For married individuals filing a separate return who are covered by a workplace retirement plan, if they lived with their spouse at any time during the year, the phase-out range is not subject to an annual cost-of-living adjustment and remains $0 to $10,000.
For a Roth IRA income phase-out, AGI ranges for taxpayers include the following provisions:
The income phase-out range for singles and heads of household is $138,000 to $153,000, up from $129,000 to $144,000.
The income phase-out range for married couples filing jointly is $218,000 to $228,000, up from $204,000 to $214,000.
For married individuals filing a separate return, if they lived with their spouse at any time during the year, the phase-out range is not subject to an annual cost-of-living adjustment and remains $0 to $10,000.
The 2023 income limit for the Saver's Credit (also known as the Retirement Savings Contributions Credit) for low- and moderate-income workers has increased to:
$73,000 for married couples filing jointly, up from $68,000.
$54,750 for heads of household, up from $51,000.
$36,500 for singles and married individuals filing separately, up from $34,000.
For a married individual filing a separate return who is covered by a workplace retirement plan, the phase-out range is not subject to an annual cost-of-living adjustment and remains between $0 and $10,000.
The amount individuals can contribute to their SIMPLE retirement accounts has increased to $15,500, up from $14,000.
InsureYouKnow.org
After you review the IRS retirement plan changes for 2023, keep a record at insureyouknow.org of your retirement accounts so you'll be able to take advantage of the new limits for your contributions and deductions.
Take a Vacation = Take Care of Yourself
September 27, 2022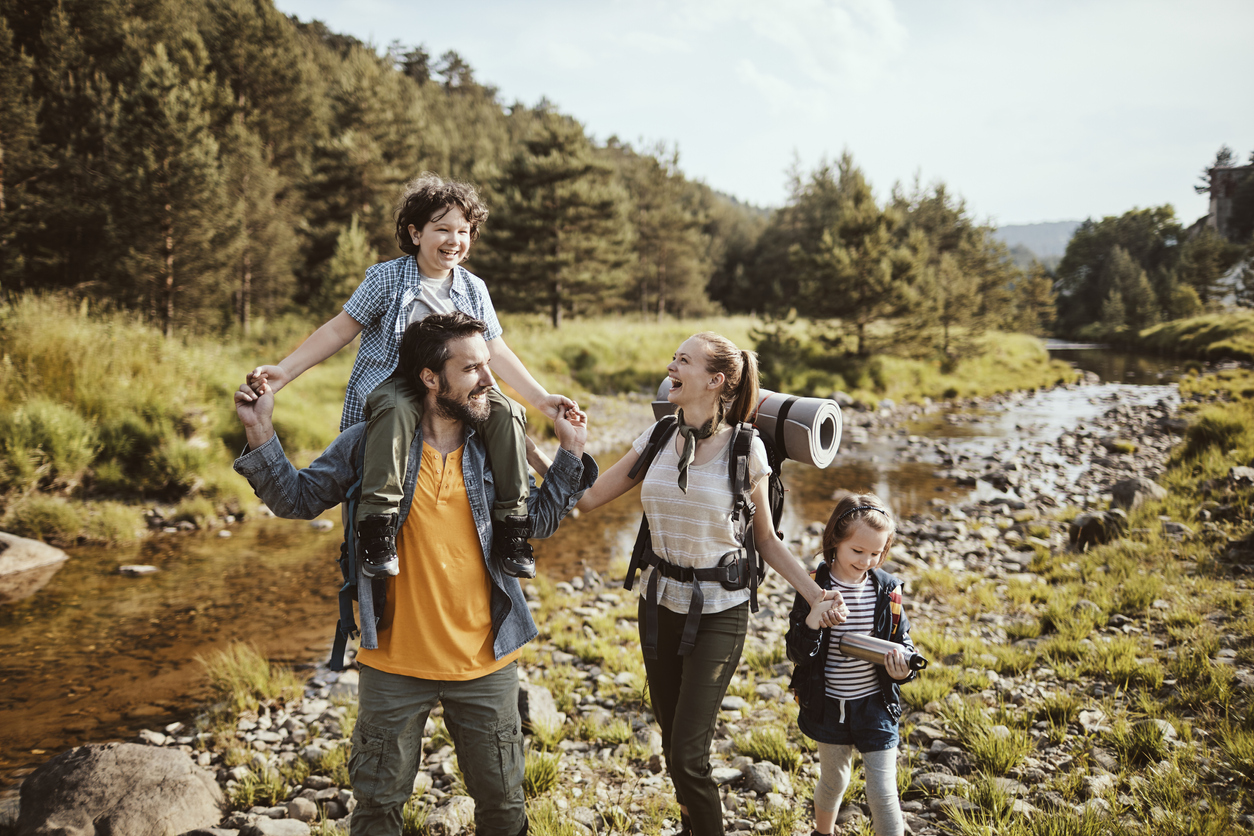 You work hard but do you also take time to relax, seek adventure, and recharge your mind and body? There are some major benefits to taking a vacation although many employees come up with excuses not to use all their vacation time each year.
Memo to Employees: Taking a Vacation Has Benefits
After you come up with a bounty of excuses for not taking a vacation—you feel guilty about being away from your office, you may think a vacation would be too expensive, or you are saving excess time for an unexpected event—you may be able to overcome these obstacles when you realize a vacation can provide the following benefits.
Improves mental health. A recent study reports that after taking a vacation, travelers feel less anxious, happier, and well-rested.
Brings happiness before, during, and after a trip. Planning a vacation helps you visualize the happiness your vacation will bring that will be experienced during your trip and as fond memories after you return to work.
Increases productivity and creativity. When your brain is exposed to new experiences including languages, sights, sounds, and cultures, you feel revitalized, and your creativity is boosted. If you take regular time to relax, you'll be less likely to experience burnout.
Strengthens relationships. Traveling and exploring with other travelers—friends, family, or even a tour group– can add some fun and closeness to your relationships.
Memo to Employers: Encouraging your workers to take a vacation has benefits
If you are an employer, encourage your workers to take time off. Both you and your team deserve a break and the freedom to schedule vacations. To encourage your employees to take vacations, pay attention to these tips from Business News Daily:
Acknowledge your employees' need for vacation time.
Build a process through which team members can cover for colleagues taking time off.
Regularly remind employees of deadlines to submit holiday vacation requests.
Show interest in your employees' vacation plans.
Clearly explain your time-off policies in your employee handbook.
Promote a healthy work-life balance as part of your company culture.
Lead by example and take vacations.
InsureYouKnow.org
Whether you rely on colorful printed brochures or flashy online resources, start planning a well-deserved vacation now! When you decide on an international, stateside, or local adventure, check on any medical precautions, prescriptions you may need to have at the ready for the duration of your trip, and health and travel insurance policies. Then, record all your travel arrangements for your getaway at insureyouknow.org.
Do You Realize How "Precious" a Child Is?
September 15, 2022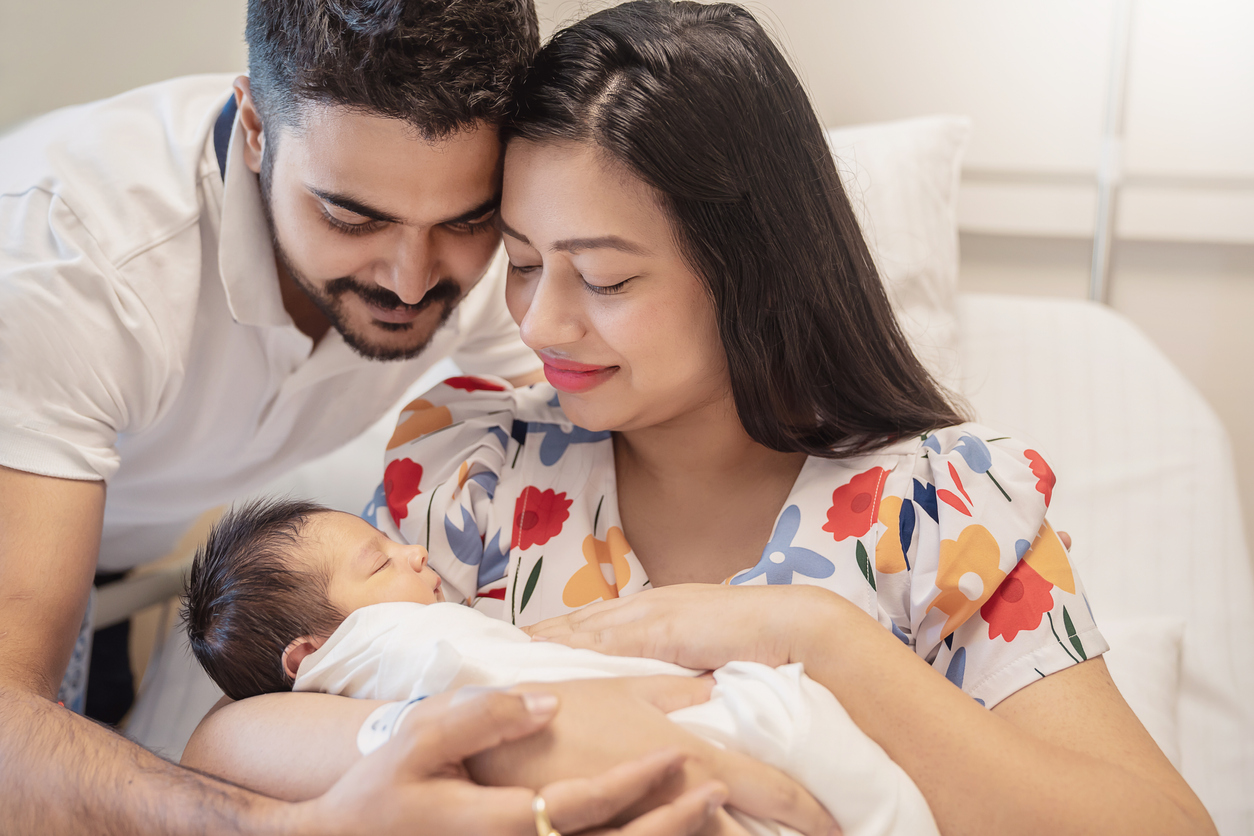 The cost of raising a child through high school has risen to $310,605 because of inflation that is running close to a four-decade high, according to an estimate by the Brookings Institution, a nonprofit public policy organization based in Washington, DC.
In 2017—years before the pandemic and during an extended period of very low inflation—the U.S. Department of Agriculture (USDA) projected that the average total expenditures spent on a child from birth through age 17 would be $284,594. This estimate assumed an average inflation rate of 2.2 percent and did not include the expenses associated with sending a child to college or supporting them during their transition to adulthood. Since 2020, the inflation rate has skyrocketed— 8.5 percent as of July 2022—partly due to supply-chain issues and stimulus spending packages that put more cash into Americans' pockets. The Federal Reserve has now raised interest rates substantially to control inflation.
The multiyear total is up $26,011, or more than 9 percent, from a calculation based on the inflation rate two years ago, before rapid price increases hit the economy, reports the Brookings Institution.
The new estimate crunches numbers for middle-income, married parents, and doesn't include projections for single-parent households, or consider how race factors into cost challenges.
Expenses
The estimate covers a range of expenses, including housing, education, food, clothing, healthcare, and childcare, and accounts for childhood milestones and activities—baby essentials, haircuts, sports equipment, extracurricular activities, and car insurance starting in the teen years, among other costs.
In 2019, the typical expenses to raise a child were estimated by the USDA as follows:
Housing: 29%
Food: 18%
Childcare and Education: 16%
Transportation: 15%
Healthcare: 9%
Miscellaneous (included Personal Care and Entertainment): 7%
Clothing: 6%
Housing
Housing at 29 percent is the most significant expense associated with raising a child. The cost and type of housing vary widely by location. Other variables include mortgage or rent payments, property tax, home repairs and maintenance, insurance, utilities, and other miscellaneous housing costs.
Food
The cost of food is the second-largest expense, at 18 percent of the overall cost of raising a child. Over time, food prices have trended up, with food-at-home pricing increasing 12.1 percent and food-away-from-home pricing increasing by 7.7 percent from June 2021 to July 2022. The USDA expects rising costs for 2022, with increases as high as 10 percent and 7.5 percent, respectively.
Childcare and Education
Childcare and education expenses in 2019 accounted for 16 percent of the cost of raising a child, and it continues to increase.
The widespread acceptance by employers of remote work and letting employees work from home part or full-time has eased the burden of childcare costs for many families, cutting the cost by as much as 30 percent for some workers.
Education is a major expense when it comes to raising children. When it comes to kindergarten through high school, parents can choose between public and private schools. For private schools, the Education Data Initiative estimated that tuition costs an average of $12,350 per year. Associated costs, like technology, textbooks, and back-to-school supplies, could bring that up to $16,050. For a child to be in private school from kindergarten through eighth grade, the estimated cost could be about $208,650. Additional expenses for extracurricular activities such as sports, the arts—music, theater, and yearbook—and other clubs also add up and are accompanied by fees for participation, equipment, and travel, which have also increased due to inflation.
Healthcare
The total cost of a health plan is set according to the number of people covered by it, as well as each person's age and possibly their tobacco use. For example, a family of three, with two adults and a child, would pay a much higher monthly health insurance premium than an individual.
Strategies
Raising children is rewarding and fulfilling to many people. But it's also become very expensive. By preparing mentally and implementing financial planning strategies, you can be well-equipped to raise your child to adulthood comfortably, even on a budget.
InsureYouKnow.org
If you are a parent, you are responsible for raising your child and providing food, clothing, shelter, and security. Consider getting insurance coverage—including life, short- and long-term disability, and health insurance to avoid putting your family at risk financially in the event of unexpected hardship. To cope with the rising costs of raising children, live within your means, save money wherever possible, and shop around for home and auto insurance each year for the best deals. At insureyouknow.org, you can track your expenses to raise a child and file insurance policies that cover your family's financial and healthcare needs.
Sticker Shock in the Grocery Aisles
July 31, 2022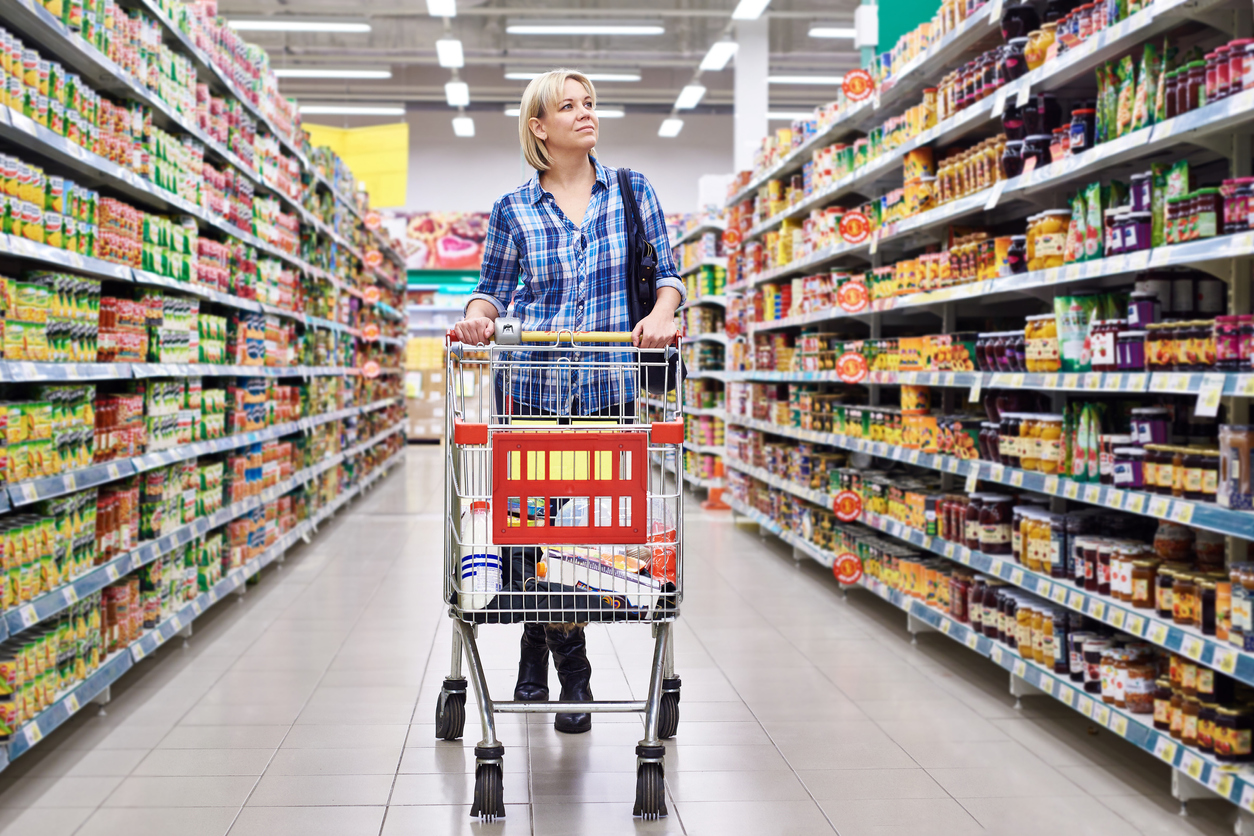 Unless you go out to eat or get take-out for every meal you consume, you can't avoid buying groceries—even if you have them delivered to your doorstep. With inflation at the highest rate it has been in 40 years, you've surely noticed that prices continue to rise in the grocery aisles.
If you want to stabilize your grocery bill and make your budget go further in your fight against price inflation, try some of the following money-saving strategies when you face your next grocery trip or delivery.
Check Your Pantry and Freezer
Before you go grocery shopping, check the shelves of your pantry and freezer. By taking inventory of what you already have at home, you'll avoid buying multiples of the same item. You might be able to shorten your grocery list and spend less.
Choose Store Brands Over Name Brands
Name brand groceries are usually priced higher than their store brand counterparts. Many times, you might not be able to tell the difference between the two. With prices going up, switch to generic brands to lower your grocery spending.
Buy in Bulk
While you'll pay more money upfront for groceries in larger quantities, it's a smart move to buy in bulk. Typically, you'll pay less per item and you'll have staples on hand that may allow you to do less grocery shopping throughout the month.
Cut Back on Meat
Cutting back on meat will have a significant impact on your grocery bill because beef, pork, and chicken tend to be some of the more expensive items in your shopping cart— inflation or not. Going meatless a day or two a week and turning to cheaper alternatives, like beans and lentils, can help you cut costs.
Plan Meals
Planning your meals and making grocery lists based on a meal plan will prompt you to be less likely to waste money on something that looks appealing in the store, but you might not need for the family meals and snacks you prepare at home.
Consider Substitutions
Using substitute items can result in cost savings without sacrificing the quality or taste of the meal. For example, fruits and vegetables that are not in season tend to be more expensive. Using different produce in meals than a recipe calls for may enhance and not compromise a recipe.
Minimize Food Waste
Reduce food waste by making a grocery list and sticking to it; buy frozen instead of fresh; rethink sell-by dates if food still looks and smells fresh; freeze meats, bread, and vegetables that you aren't going to use immediately.
Store Items Where You Can See Them
Keep items where you can see them, and you'll be more likely to use them. An organized refrigerator and a neatly arranged pantry can help you quickly find and use items.
Learn to Preserve or Can Foods
You can pickle, preserve, or can foods—all options gaining popularity. These practices have been around for centuries and have helped folks survive harsh winters and economic downturns. With a little upfront investment of time and money, you can acquire the tools necessary to preserve seasonal foods. This can prolong their shelf life and reduce food waste and costs.
Sign Up for Loyalty Programs
Most grocery stores offer loyalty programs that are free to join. You can benefit from discounts that automatically get applied to your cart at checkout or you can get access to exclusive coupons on their apps.
Getting free items, including food offerings, from a local Buy Nothing Group means you can bypass high prices at a store—and you don't even have to offer up anything in exchange. These groups focus on sharing rather than trading or bartering within a designated area. Join your local Buy Nothing Group on Facebook.

InsureYouKnow.org
Before You Step on the Gas, Plan Your Travel Strategy
June 11, 2022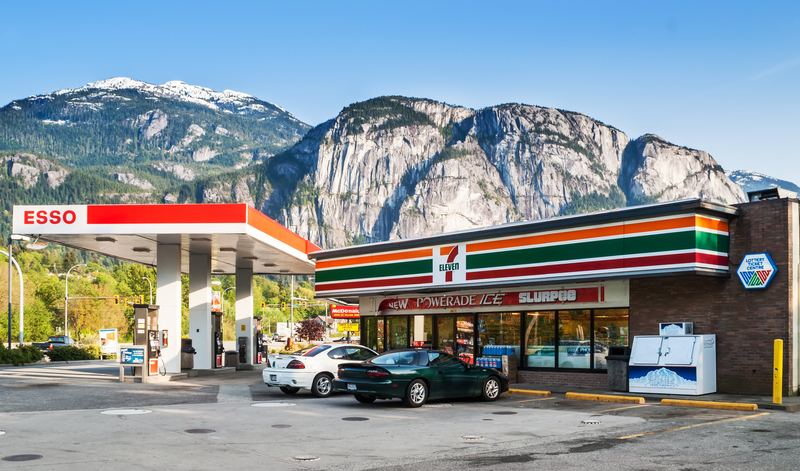 The pros and cons of planning a summer road trip this year have gotten more complicated as rising gas prices threaten to make a bigger dent in your travel budget.
The national average for gasoline could be close to $6 by later this summer according to Tom Kloza, global head of energy analysis for the OPIS, which tracks gas prices for AAA.
To cut your gas costs, consider using the following tips to get more miles per gallon as you embark on the summer excursion you've been dreaming about all year.
Slow down.
Each 5 mph you drive over 60 mph is like paying an additional $0.15 per gallon for gas. Aggressive driving—speeding, rapid acceleration, and braking—wastes gas. Eliminate these practices and you may save $.12-$.82 per gallon for gas.
Keep your car maintained and running smoothly.
Make sure you have your car maintained before you hit the road by getting a tune up and clean air filters, inflating your tires properly, and using the proper grade of oil. Don't fill up with premium gas if your car doesn't require it. Before you drive, make sure your tires aren't under-inflated. If they are, you will likely burn more fuel per mile than when your tires are correctly inflated.
Use your engine wisely.
Avoid excessive idling and use cruise control and overdrive gears.
Be smart about driving.
Plan errands to do them together, rather than on separate trips; carpool, walk, or cycle; use public transportation; and telecommute. If you're in the market for a new car, consider buying a more energy-efficient or a smaller car.
Keep your car light.
Don't store unnecessary items that add weight to your car. When you place cargo on the car's roof, avoid excess weight that will put a strain on your engine and affect your fuel mileage.
Use apps to find the cheapest gas prices near you.
Stay updated on gas prices by using apps and sites like Gasbuddy.com, Waze, , AAA, and GasGuru. They help check gas prices in your location, so you can find pumps where you can save the most money.
Pay cash or use a cash back credit card.
You may be able to save about $.10 per gallon if you pay with cash at the pump. If you don't want to deal with cash, consider opting for a cash back credit card for gas expenses.
Utilize fuel rewards programs.
Find convenience and grocery stores with gas fueling stations that offer rewards programs for a percentage off gas fill-ups based on total amounts you spend shopping in the stores.
Look forward to the future.
Although current fuel rates may take a big bite out of your travel budget this summer, trust—as in past years of 2008, 2012, and even the early 1980s—gas prices will eventually bounce back. Wisely use the gas-saving tips mentioned above to ease your way through the current high gas prices.
InsureYouKnow.org
When you travel this summer, keep records of your auto insurance, car maintenance, travel insurance, and rental car and hotel expenses at insureyouknow.org. You'll be able to refer to these documents while you're on the road and after you return home when you reflect on your wonderful summer vacation.
The Great Resignation Continues in 2022
January 29, 2022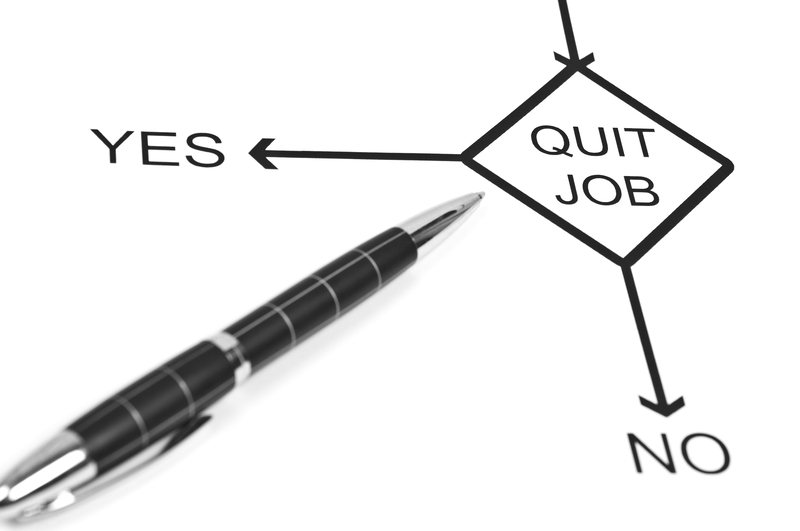 "The Great Resignation" is a term coined in May 2021 by Anthony Klotz, Ph.D., an associate professor of management at Mays Business School at Texas A&M University who predicted the mass exodus of employees abandoning jobs during the pandemic.
In April, a month before Dr. Klotz made this prediction, a record 4 million people quit their jobs, many of them in low-paying, inflexible industries such as retail trade sectors and food services. He explained that during the pandemic, employees have been able to reflect about family time, remote work, commuting, passion projects, life and death, and what it all means which led workers to consider alternatives to their current positions.
Because the latest data suggests this trend, also called the "Big Quit," will continue through 2022, employees, as well as employers, must prepare for changes in the workforce.
Employees
Before you submit your resignation, consider the following suggestions to guide your decision:
Reassess your duties: Expanding your responsibilities within the company may offer the growth that you're looking for without leaving your workplace. Promotion within your company may lead to a higher salary and additional benefits. On the other hand, you may feel overworked or are experiencing burnout, resulting in work-related stress, and seeking a less demanding opportunity may be a solution during this difficult time.
Meet with your employer: If you prefer to work remotely, meet with your employer and plead your case to work all or part of your workweek away from the corporate office, especially if you have health and safety concerns, childcare issues, or COVID-related care responsibilities. Explain how important work/life flexibility is to you and ask if your employer is willing to consider your needs for your home life situation. Take this opportunity to ask if your salary, benefits, and health insurance could be improved to entice you to stay.
Be flexible with your transition: If possible, notify your supervisor in person when you decide to resign and be flexible about the ending date in your position. Be professional in your exit interview, request a letter of recommendation for your files, find out when you'll receive your last paycheck, and ask about the continuation of your benefits.
Assess your financial situation: If you determine that you need to continue receiving a steady paycheck and insurance benefits, secure another position or outline a solid self-employment opportunity before you resign. If you are close to retirement age, figure out if you can delay collecting Social Security and retirement benefits so you can collect higher monthly payments in the future.
Employers
Employers who want to reduce staff turnover and retain experienced employers may benefit from the following tips adapted from the article, "How Employers Can Overcome The Great Resignation" from the Worth Media website.
Be creative in putting together benefits packages that can support a diverse workforce with broad, varying needs.
Remain flexible when employees choose their work locations.
Keep an open line of communication with your employees.
Emphasize the importance of employees' mental and physical well-being.
Prioritize pay equity and adopt a spirit of transparency.
Remind your employees about your company's mission, values, and vision.
Treat employees who do leave with respect, a sense of professionalism, and kindness.
Employers' main goal during this tumultuous time should be to remain calm, listen to employee feedback, and use it to make any necessary changes to their business model, benefits package, and salaries.
InsureYouKnow.org
Are you planning to join "The Great Resignation" in 2022? If so, consider not only how you can improve your present work situation but also what the future may hold for your career choices, continuing education, home life, insurance coverage, and financial goals. As you put each of these options in place, keep records regarding your decisions at insureyouknow.org.
The Most Wonderful/Stressful Time of the Year
December 1, 2021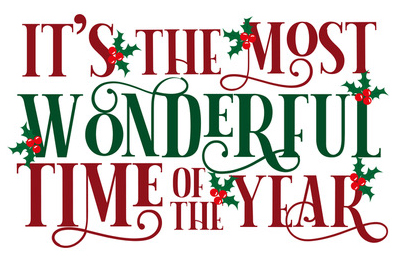 Welcome to what is referred to as both the "most wonderful" and the "most stressful time of the year." During the second year of the COVID-19 pandemic, you may be experiencing stress and depression—unwanted emotions that can ruin your holidays and impact your physical and mental health.
Although you can't control inflation, high gas prices, food and toy shortages, and shipping delays, you can be realistic, plan ahead, and seek support to overcome holiday stress and depression. You may even end up embracing the "most wonderful time of the year."
Tips to Deal with Seasonal Pressures
Be realistic. COVID-19 cases are on the rise in some areas and even if you've been vaccinated, you may decide not to gather with friends and relatives in person. You can opt for a virtual celebration or increase efforts to share photos, texts, emails, phone calls, or videos with loved ones.
Avoid overspending, especially if you're already feeling financial stress. Consider alternatives to expensive gifts by donating to charities in giftees' names or by making and giving homemade presents.
Strive to decorate your home, create meals and desserts, and select gifts that will be appreciated not because they are "perfect" but because they are heartfelt and sincere.
Plan ahead. Compile lists of recipients and specific gift ideas; don't go to browse in busy stores, hoping for inspiration. Save time and frustration caused by traffic and parking congestion by shopping online for items on your gift list. Schedule specific times to shop, bake, and attend social events. Plan menus and then create a detailed grocery list to prevent forgetting needed ingredients.
Acknowledge your feelings. Stress about gatherings with family and friends, or feeling grief about missing loved ones, may result in sadness and grief. Take time to acknowledge and express your feelings. You can't force yourself to be happy just because it's the holiday season. If you celebrate in person or in other ways as described above, set aside differences and controversial topics and concentrate on positive conversations.
Practice mindfulness by bringing your attention to the present moment and avoid getting stressed about past or future events.
Reach out. If you feel lonely or isolated, seek out community, religious or other social events, or communities. Many helpful organizations have websites, online support groups, social media sites, or virtual events that can offer support and companionship.
Volunteering your time and doing something to help others also are good ways to lift your spirits and broaden your friendships. Consider dropping off a meal and dessert at a friend's home or to a community center that serves less fortunate individuals during the holidays.
Learn to say no. Set priorities based on preserving your well-being and don't overextend yourself or you may wind up feeling resentful and overwhelmed. Learn to feel guilt-free when you decline invitations and recognize that you sometimes need to allow yourself to say no to demands on your time.
Maintain healthy habits. Get ample sleep, eat well—even at holiday events—and stay physically active in your daily routine. Maintaining healthy habits during the holiday season will be one of your best defenses against stress. When you feel a bout of stress coming on, have a healthy snack before a holiday party to curb your desire for high-calorie food and drink. Try deep-breathing exercises, meditation, or yoga. Avoid excessive tobacco, alcohol, and drug use.
Take a breather. Make time for yourself. Find an activity you enjoy like taking a walk, listening to calming music, or reading (or listening to) a book. Disconnect temporarily from social media and electronic devices.
Seek professional help if you need it. Even after following all the tips listed above, you may find yourself feeling continuously sad or anxious, beset by physical complaints and lack of sleep, and unable to face daily chores. If these feelings last for a while, talk to your doctor or a mental health professional. If you rely on medications to maintain your physical and mental health, make sure your prescriptions are up-to-date and that you have an adequate supply when your doctor's office or pharmacy may be closed or have reduced hours during the holidays.
InsureYouKnow.org
At InsureYouKnow.org, you can keep a handy record of your prescriptions, refill expiration dates, and contact information for healthcare providers who prescribe and pharmacies that fill your medications.
Saving with a 529 College Plan
August 30, 2021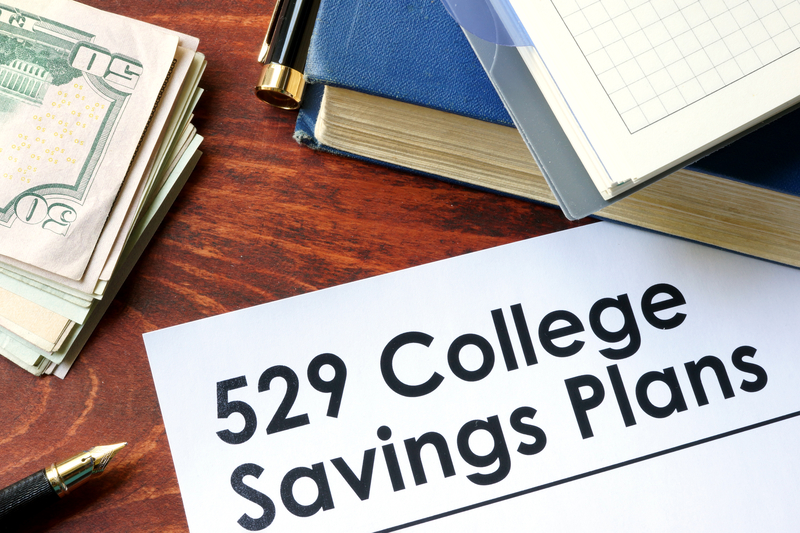 As college students return to campuses this fall, they (and in many cases, their parents) face costs that have tripled in 20 years, with an annual growth rate of 6.8 percent.
Melanie Hanson at educationdata.org reports that the average cost of college (considered to be any postsecondary educational institution that offers an undergraduate degree program) in the United States is $35,720 per student per year. Current college cost data also reveal:
The average in-state student attending a public 4-year institution spends $25,615 for one academic year.
The average cost of in-state tuition alone is $9,580; out-of-state tuition averages $27,437.
The average traditional private university student spends a total of $53,949 per academic year, $37,200 of it on tuition and fees.
Considering student loan interest and loss of income, the ultimate cost of a bachelor's degree may exceed $400,000.
In the academic world, the cost of college is generally referred to as the cost of attendance (COA). Each college has its own COA consisting of five items:
Tuition and fees
Books and supplies
Room and board
Transportation
Personal expenses
Twice per year, the federal government recalculates the COA for each college and then adjusts the figures for inflation to determine students' financial needs when they apply for financial aid.
Planning in Advance
Advance planning for education costs is advisable to keep ahead of college inflation.
Regular investments add up over time. By investing even a small amount of money on a regular basis in a college fund, you have the potential to accumulate a significant amount if you start when your child (or grandchild) is young.
Once you have a sense of your college savings needs, make sure you are investing the money appropriately. Among several available college savings options described by Fidelity, a great place to start is to open and contribute to a 529 college savings plan account. It's popular with parents and grandparents because there are few restrictions and the benefits are plentiful. You can potentially reduce your taxes and retain control over how and when you spend the money.
Education savings plans were first created in 1986, when the Michigan Education Trust established a prepaid tuition plan. More than a decade later, Section 529 was added to the Internal Revenue Code, authorizing tax-free status for qualified 529 tuition programs. Today there are more than 100 different 529 plans available to suit a variety of education savings needs.
To make sure you are on track with your savings goals, and to ensure you have an appropriate investment mix, revisit your plan at least annually. Over time, you will likely need to update the costs of schools you are considering, your financial aid situation, your child's school preferences, school location, and your investment performance. When you're ready to start paying for school, withdrawals are federal income tax-free when used for qualified education expenses.
Setting Up and Using a 529 Savings Account
The requirements to open a 529 savings account are simple. You must be a U.S. resident, at least 18-years old, and have a Social Security or tax ID number.
529 plan savings can cover a range of educational expenses, in addition to college tuition. You can use up to $10,000 from a 529 account each year per beneficiary on elementary, middle, or high school tuition. At the post-secondary level, money saved in a 529 plan account can be used for a variety of higher-education-related expenses: tuition and fees, room and board, books and supplies, and computers and related equipment.
Money saved in a 529 plan may have only a small impact on financial aid eligibility.
You don't have to be related to the beneficiary on the account to open a 529 account for them. Friends or family members can open a 529 college savings account regardless of their income or relationship to the student—and can even name themselves as the student beneficiary on the account. Anyone can contribute and you can encourage donations to a college savings account as a birthday or holiday gift.
Reaping Tax Benefits
A 529 savings plan works much like a Roth 401(k) or Roth IRA by investing your after-tax contributions in mutual funds, ETFs (exchange-traded funds), and other similar investments. Your investment grows on a tax-deferred basis and can be withdrawn tax-free if the money is used to pay for qualified higher education expenses. Contributions are not deductible from federal income taxes.
You may also qualify for a state tax benefit, depending on where you live. More than 30 states offer state income tax deductions and state tax credits for 529 plan contributions.
Choosing a 529 Plan
Nearly every state has at least one 529 plan available, but you're not limited to using your home state's plan. Each 529 plan offers investment portfolios tailored to the account owner's risk tolerance and time horizon. Your account may go up or down in value based on the performance of the investment option you select. It's important to consider your investment objectives and compare your options before you invest.
Withdrawing from a 529 Plan
You can use your education savings to pay for college costs at any eligible institution, including more than 6,000 U.S. colleges and universities and more than 400 international schools.
Once you're ready to start taking withdrawals from a 529 plan, most plans allow you to distribute the payments directly to the account holder, the beneficiary, or the school. Read "How to Pay Your Tuition Bill With a 529 Plan" to learn more.
Remember, you will need to check with your own plan to learn more about how to take distributions. Depending on your circumstances, you may need to report contributions to or withdrawals from your 529 plan on your annual tax returns.
Dealing with Leftover Funds
If your child doesn't go to college or gets a scholarship, you won't lose the college fund you have accumulated. Generally, you will pay income tax and a penalty on the earnings portion of a non-qualified withdrawal, but there are some exceptions. The penalty is waived if:
The beneficiary receives a tax-free scholarship
The beneficiary attends a U.S. Military Academy
The beneficiary dies or becomes disabled
The earnings portion of the withdrawal will be subject to federal income tax, and sometimes state income tax.
If you have leftover money in your 529 plan and you want to avoid paying taxes and a penalty on your earnings, you have a few options, including:
You can withdraw leftover money in a 529 plan for any reason. However, the earnings portion of a non-qualified withdrawal will be subject to taxes and a penalty, unless you qualify for one of the exceptions listed above. If you are contemplating a non-qualified distribution, be aware of the rules and possible tactics for reducing taxes owed.
InsureYouKnow.org
If you're interested in setting up a 529 college savings plan, do your homework on the benefits, qualified uses for account balances, and the low impact on financial aid. File your findings and, once you start receiving account statements, keep track of your college saving account as it prospers.
Retirees Face the Rising Cost of Living
August 14, 2021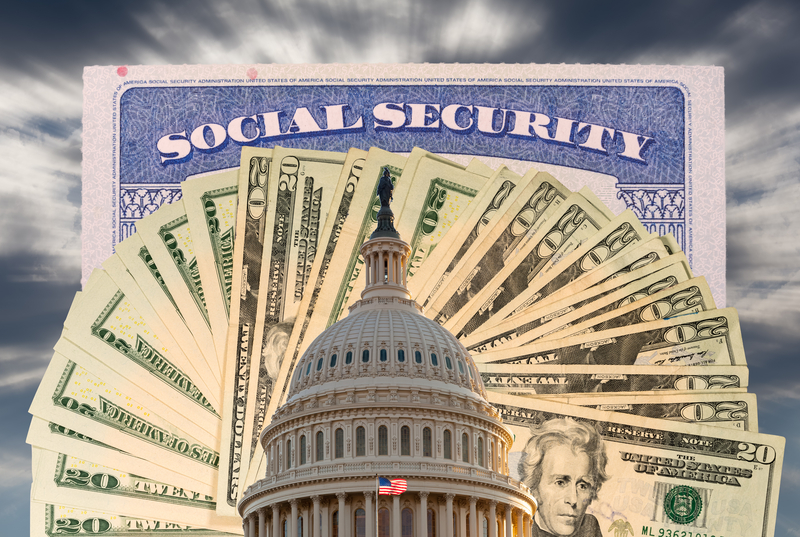 Have you noticed this year that your grocery bill has been rising and the price of gas is higher each time you fill up at the pump? You also may have been shocked by sticker prices on new and used cars and trucks resulting from inflation in recent months.
Consumer Price Index
On July 11, 2021, the Labor Department reported its consumer price index (CPI) rose 5.4 percent in July from a year earlier, in line with June's figure and matching the largest jump since August 2008. White House officials are cautiously optimistic that the current increase in prices will be transitory, citing a continued drop in forward prices for lumber and other goods that experienced sharp increases because of supply chain bottlenecks. Steel capacity also had risen substantially over the past few months, they said.
The Federal Reserve has been keeping a close eye on inflation reports since it's the central bank's job to maximize employment and keep prices stable. Chairman Jerome Powell and other officials acknowledge the recent acceleration in prices but believe that the inflation is "transitory" and that prices won't continue to increase at their current pace for too long.
As one of the most-cited inflation gauges, the CPI measures changes in how much American consumers pay for everyday goods and services including groceries, gasoline, clothes, restaurant meals, haircuts, concerts, and automobiles.
The CPI and other price measures have been on the rise in 2021 in large part because of a comeback in consumer spending and U.S. gross domestic product (GDP) as COVID restrictions eased.
Economic activity as measured by GDP rose at an annualized rate of 6.5 percent in the second quarter as Americans frequented restaurants, took summer vacations, and resumed other activities that COVID-19 had hindered.
Consumer Spending
Consumer spending, bolstered by the nationwide rollout of vaccines, jumped 11.8 percent during the three months ending June 30, the second-fastest rate since 1952.
At the same time, the pent-up demand for travel, retail, and restaurants has left many businesses scrambling to keep up and led to several setbacks on the supply side of the U.S. economy.
Employers who have struggled to find workers have hiked pay or offered signing bonuses to help fill the record 10.1 million job openings across the economy at the end of June. The leisure and hospitality sector, which includes restaurants, bars, and hotels, has one of the highest levels of job openings at more than 1.6 million.
But instead of absorbing higher labor and material costs, some businesses have begun to pass on the impact of higher wages to their consumers.
Inflation and Retirees
Higher prices take a significant toll on retirees. Social Security benefits rise only once a year. "Those with modest Social Security benefits are the ones who really have trouble," reports Mary Johnson, Social Security and Medicare policy analyst at The Senior Citizens League, a non-partisan advocacy group. "Other retirees have had to tap more of their savings than they had planned because the Social Security benefit didn't keep up with 2021's hot inflation," she says.
Inflation could prompt largest Social Security cost-of-living adjustment in decades. Retirees could see a 6.1 percent bump to their Social Security benefits in 2022. That would be the biggest increase since 1983, according to The Senior Citizens League, which calculated the figure.
The Social Security Administration typically announces the amount of the annual cost of living adjustment (COLA), if any, in October. The increase in benefits typically goes into effect in January.
You might not see all the increase in your benefit payment. If your Medicare Part B premiums are deducted from your Social Security (as is the case with 70 percent of Part B enrollees), a Medicare rate increase could offset all or part of the COLA.
The Social Security COLA for 2021 was 1.3 percent. For many retirees, that meant just $20 more per month. Over the years, the increases have led to a loss of buying power for seniors, according to research from The Senior Citizens League.
The amount your Social Security check will increase will be based on a combination of your underlying benefit and the Social Security COLA. Assuming the Social Security COLA is at the 6.1 percent level for 2022, and you are receiving the maximum Social Security benefit of $3,895, you would get an additional $237.60 per month. This would mean an increase of $2,851.14 per year.
The jump in benefits will be a bit more modest for those receiving the average Social Security benefit in 2021. Social Security benefits averaged just $1,543 per month in 2021. Again, assuming a 6.1 percent Social Security COLA, you could see your retirement benefits increase by $94.12 per month. When living on a fixed income, an additional $1,129.48 can go a long way.
If you are still working, make sure you have other retirement income to help maintain your standard of living. Even at the maximum Social Security benefit, you will have a tough time keeping your standard of living on Social Security alone. Work with a trusted financial planner to help determine the optimal time to claim your Social Security  benefits and to set up a monthly payment schedule.
Currently, 69 million Americans are collecting Social Security benefits. So, a significant increase in the COLA to Social Security will be significant for the budgets of many retirees. Before the announcement is made in October, the Today show offers hints to help you save money at the grocery store, including keeping track of your grocery spending, taking inventory of what you already have and using it, and meal planning to reduce food waste and save on your food bill.
Smart shoppers will also watch for sales, comparison shop, and consider buying useful, non-perishable items in bulk and even making use of an extra freezer whenever possible. When it comes to saving money, cheap and healthy can go hand in hand.
InsureYouKnow.org
If you currently collect Social Security benefits or plan to in 2022, you can track at insureyouknow.org your monthly spending patterns, file copies of your Social Security and Medicare statements, as well as savings accounts you may have set up for vacations, rainy days, or emergency contingency plans.