Drug Shortages Amid the "Tripledemic"
December 14, 2022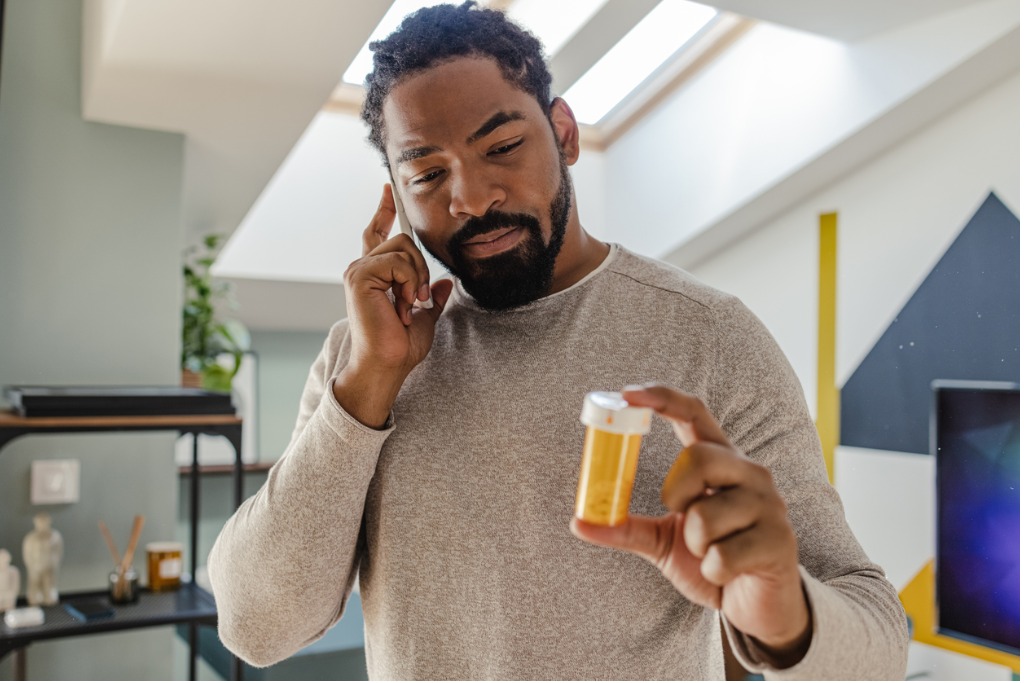 'Tis the season to be jolly, but your cheerfulness may be challenged by drug shortages across parts of the country, with the "tripledemic"—cases of flu, respiratory syncytial virus (RSV), and COVID-19—driving high demand for medications. These seasonal respiratory illnesses have emerged earlier than usual and have spread quickly and simultaneously across the country.
Healthcare Concerns
Record levels of illnesses have caused a spike in the demand for amoxicillin, resulting in an acute shortage of the antibiotic, which is widely used for the treatment of bacterial widespread upper and lower respiratory infections.
Physicians are facing shortages of critical drugs used during surgery. Shortages of key anesthesia medications used for most procedures and surgeries, and critical pain medications such as fentanyl are forcing doctors to use alternatives that may not be first-line or the optimal treatment for conditions or scenarios, or in the best interests of patients.
FDA and Pharma Companies' Responses
According to the Federal Drug Administration (FDA), 123 of 184 listed drugs are currently in shortage. Officials say one of the reasons for the shortages is that drugs are manufactured based on orders from the previous year, meaning pharmaceutical companies don't keep an inventory on hand year after year. Some manufacturers report that this year's orders didn't anticipate the heavy season for respiratory illnesses.
The FDA is working closely with numerous manufacturers and others in the supply chain to understand, mitigate, and prevent or reduce the impact of intermittent or reduced availability of certain products, including several over-the-counter (OTC) medicines used for symptomatic relief, such as the children's medications liquid acetaminophen and ibuprofen. The FDA also has taken steps to help relieve the shortage by putting out guidance to pharmacists to make liquid amoxicillin for children from pill versions. (Amoxicillin pills for adults are not in short supply.)
Drug Manufacturing Problems
Drug manufacturers are having problems keeping up with their needs, including manufacturing and quality problems, delays, and discontinuations. Additional factors causing drug shortages are difficulties in acquiring raw materials, manufacturing problems, regulatory issues, business decisions, and disturbances within the supply chain.
Patients' Actions
Throughout the country, shortages of certain medications and over-the-counter (OTC) pain relievers are leaving people on the hunt for a pharmacy or a grocery store to fill prescriptions and OTC products. Tamiflu, Adderall, and as already mentioned, even the standard antibiotic amoxicillin in liquid form, is getting hard to find.
If you can't find a recommended medication readily available, you may need to call multiple pharmacies, look for a generic version, ask your doctor for an alternative prescription, or ask your pharmacist how to use an adult version of a medication for a child.
Brigid Groves, a pharmacist and the senior director for practice and professional affairs at the American Pharmacists Association, says, "The most important thing families can do for a sick loved one is to get them tested. Most doctor's offices and some pharmacy clinics can do rapid tests to help determine whether your symptoms are coming from a viral or bacterial illness."
InsureYouKnow.org
If you face challenges finding medications during the tripledemic, persevere in your hunt to fill a prescription or to find a substitute recommended by your healthcare professional. Document your health insurance and flexible spending account activities, lists of prescribed and OTC medications, where you found them, and when you'll need to find and fill them again at insureyouknow.org
Challenges of Long-Haul COVID-19
March 15, 2022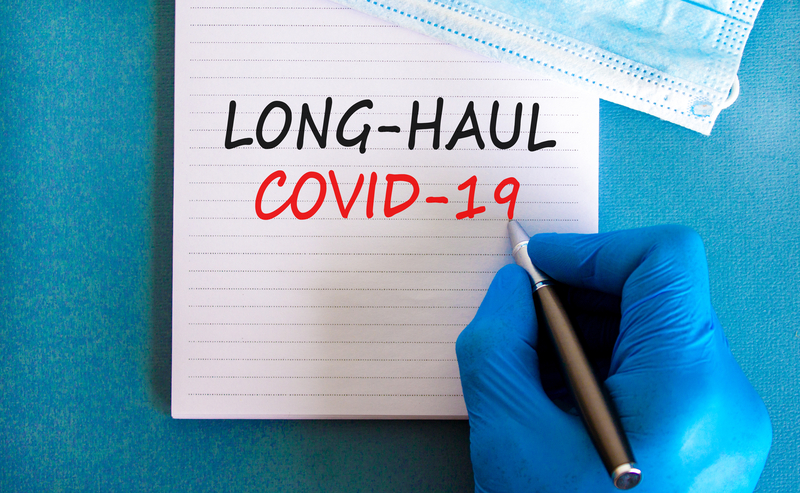 COVID-19 syndrome lasts about two weeks for most people. But for others, long-lasting symptoms persist even after they have recovered from the acute phase of the illness.
If you are living with post-COVID-19 syndrome, you may be referred to as a "long hauler." Under this label, you may continue to experience fatigue; shortness of breath; hyperlipidemia; cough; joint, muscle, or chest pain; cognitive problems, difficulty concentrating, depression, headache, rapid heartbeat, or intermittent fever. You also may be enduring anxiety, the most common psychological symptom of long-haul COVID-19, or depression.
Conclusions in the white paper A Detailed Study of Patients with Long-Haul COVID: An Analysis of Private Healthcare Claims, published by the nonprofit organization FAIR Health, show the odds of death for patients hospitalized with COVID were 46 times higher 30 days after their diagnosis than those who hadn't been hospitalized. Of patients who had COVID-19, 23.2 percent had at least one post COVID condition 30 days or more after their initial diagnosis with COVID-19. Post-COVID conditions were found to a greater extent in patients who had more severe cases of COVID-19, but also in patients whose cases were asymptomatic.
Causes of Long-Haul COVID-19
The causes of long-haul COVID are still unknown. Theories include persistent immune activation after the acute phase; initial damage from the virus, such as damage to nerve pathways, that is slow to heal; and persistent presence of a low-level virus.
Treatment for Long-Haul COVID-19
Doctors and therapists can work with you to address symptoms. Healthcare institutions, such as Johns Hopkins Medicine, have set up multidisciplinary clinics to support the recovery of people who have had COVID-19.
Long-term COVID-19 symptoms can be like signs of other diseases, so it is important to see your doctor and rule out other problems, such as cardiac issues or lung disease.
Don't ignore the loss of smell or the occurrences of depression, anxiety, or insomnia, or conclude that they are "all in your head." Any symptom that interferes with your daily life is worth contacting your doctor, who can help you address these problems and improve the quality of your life.
If you experience new chest pain, difficulty breathing, bluish lips, or any other sign of a life-threatening problem, call 911 or emergency services right away.
Breathing exercises, physical therapy, medications, and other treatments can help improve your health, but be prepared for a gradual recovery.
Prevention of Long-Haul COVID-19
The best way to avoid post-COVID-19 complications is to prevent infection with the coronavirus in the first place. Practicing coronavirus precautions and getting a COVID-19 vaccine are effective ways to avoid getting COVID-19.
Understanding the seriousness of COVID-19 and its potential for long-term, debilitating symptoms is good motivation for protecting yourself and others by observing current CDC guidelines and being aware of community levels and prevention steps by county.
Insurance Coverage of Long-Haul COVID-19
Most insurance plans will automatically pay for familiar and frequently used tests, treatments, and procedures for common conditions, but may require proof that a service is "medically necessary" to cover a claim. Be sure you work with your healthcare providers to receive the best care possible for long-haul COVID-19 symptoms under the parameters of your specific health insurance plan.
As of July 2021, long-haul COVID-19 can be considered a disability under the Americans with Disabilities Act (ADA) if it substantially limits one or more major life activities. "Guidance on 'Long COVID' as a Disability Under the ADA" provides information that may answer your questions about disability coverage for long-haul COVID-19.
It is your responsibility to provide proof of loss and disability which may require you to be under the regular care of a physician. A specific diagnosis of long-haul COVID-19 will be helpful for you to claim coverage under long-term disability benefits. You'll also need your diagnosis to be supported by appropriate testing, including lab results or neurologic or cognitive function testing.
InsureYouKnow.org
At InsureYouKnow.org, you can store your COVID-19 vaccination and booster records and keep track of visits to healthcare providers as well as clinical tests and results. You also can document your application and correspondence for disability insurance for your recovery from long-haul COVID-19.
What's New for Flu?
September 30, 2021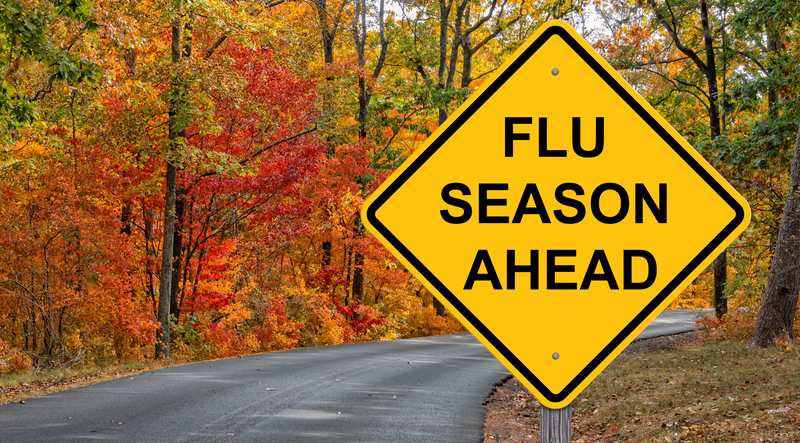 During flu season last year, a record-low number of flu cases was linked to face mask wearing, remote work and school attendance, and physical distancing. But this year, experts fear that the reopening of schools, decreased adherence to pandemic precautions, and surging breakouts and Delta variant infections could result in a serious flu and COVID-19-season.
Take note of differences for 2021-2022 flu season
The Centers for Disease Control and Infection (CDC) pinpoints a few things that are different for the 2021-2022 influenza (flu) season including:
Take time now to get a flu vaccine
You can get your flu vaccine as you normally do, whether that's through your health care provider or your local pharmacist. CDC has been working with health care providers and state and local health departments on how to vaccinate people against flu without increasing their risk of exposure to respiratory viruses, like the virus that causes COVID-19, and has released Interim Guidance for Immunization Services During the COVID-19 Pandemic.
Take preventive actions to reduce the spread of flu
Take antiviral drugs if prescribed
Flu symptoms include fever, cough, sore throat, runny or stuffy nose, body aches, headache, chills, and fatigue. Some people also may have vomiting and diarrhea. People may be infected with flu and have respiratory symptoms without a fever. Visit CDC's website to find out what to do if you get sick with flu. Learn about some of the similarities and differences between flu and COVID-19, and the difference between flu and the common cold.
InsureYouKnow.org
After you have gotten your vaccine for the 2021-2022 flu season, keep a record of the date of and description of your injection at insureyouknow.org. On this secure website, you also can keep copies of your insurance cards and driver's license that could be helpful when you fill out medical forms at your doctor's office or neighborhood pharmacy.
Retirees Face the Rising Cost of Living
August 14, 2021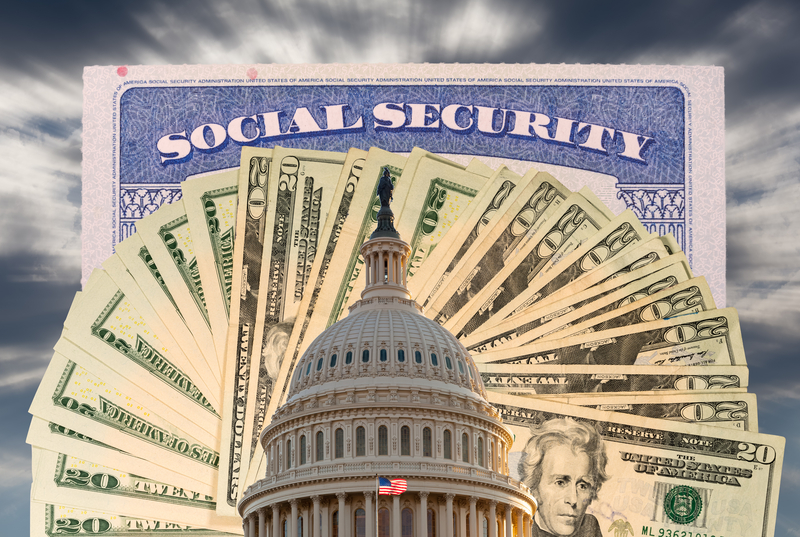 Have you noticed this year that your grocery bill has been rising and the price of gas is higher each time you fill up at the pump? You also may have been shocked by sticker prices on new and used cars and trucks resulting from inflation in recent months.
Consumer Price Index
On July 11, 2021, the Labor Department reported its consumer price index (CPI) rose 5.4 percent in July from a year earlier, in line with June's figure and matching the largest jump since August 2008. White House officials are cautiously optimistic that the current increase in prices will be transitory, citing a continued drop in forward prices for lumber and other goods that experienced sharp increases because of supply chain bottlenecks. Steel capacity also had risen substantially over the past few months, they said.
The Federal Reserve has been keeping a close eye on inflation reports since it's the central bank's job to maximize employment and keep prices stable. Chairman Jerome Powell and other officials acknowledge the recent acceleration in prices but believe that the inflation is "transitory" and that prices won't continue to increase at their current pace for too long.
As one of the most-cited inflation gauges, the CPI measures changes in how much American consumers pay for everyday goods and services including groceries, gasoline, clothes, restaurant meals, haircuts, concerts, and automobiles.
The CPI and other price measures have been on the rise in 2021 in large part because of a comeback in consumer spending and U.S. gross domestic product (GDP) as COVID restrictions eased.
Economic activity as measured by GDP rose at an annualized rate of 6.5 percent in the second quarter as Americans frequented restaurants, took summer vacations, and resumed other activities that COVID-19 had hindered.
Consumer Spending
Consumer spending, bolstered by the nationwide rollout of vaccines, jumped 11.8 percent during the three months ending June 30, the second-fastest rate since 1952.
At the same time, the pent-up demand for travel, retail, and restaurants has left many businesses scrambling to keep up and led to several setbacks on the supply side of the U.S. economy.
Employers who have struggled to find workers have hiked pay or offered signing bonuses to help fill the record 10.1 million job openings across the economy at the end of June. The leisure and hospitality sector, which includes restaurants, bars, and hotels, has one of the highest levels of job openings at more than 1.6 million.
But instead of absorbing higher labor and material costs, some businesses have begun to pass on the impact of higher wages to their consumers.
Inflation and Retirees
Higher prices take a significant toll on retirees. Social Security benefits rise only once a year. "Those with modest Social Security benefits are the ones who really have trouble," reports Mary Johnson, Social Security and Medicare policy analyst at The Senior Citizens League, a non-partisan advocacy group. "Other retirees have had to tap more of their savings than they had planned because the Social Security benefit didn't keep up with 2021's hot inflation," she says.
Inflation could prompt largest Social Security cost-of-living adjustment in decades. Retirees could see a 6.1 percent bump to their Social Security benefits in 2022. That would be the biggest increase since 1983, according to The Senior Citizens League, which calculated the figure.
The Social Security Administration typically announces the amount of the annual cost of living adjustment (COLA), if any, in October. The increase in benefits typically goes into effect in January.
You might not see all the increase in your benefit payment. If your Medicare Part B premiums are deducted from your Social Security (as is the case with 70 percent of Part B enrollees), a Medicare rate increase could offset all or part of the COLA.
The Social Security COLA for 2021 was 1.3 percent. For many retirees, that meant just $20 more per month. Over the years, the increases have led to a loss of buying power for seniors, according to research from The Senior Citizens League.
The amount your Social Security check will increase will be based on a combination of your underlying benefit and the Social Security COLA. Assuming the Social Security COLA is at the 6.1 percent level for 2022, and you are receiving the maximum Social Security benefit of $3,895, you would get an additional $237.60 per month. This would mean an increase of $2,851.14 per year.
The jump in benefits will be a bit more modest for those receiving the average Social Security benefit in 2021. Social Security benefits averaged just $1,543 per month in 2021. Again, assuming a 6.1 percent Social Security COLA, you could see your retirement benefits increase by $94.12 per month. When living on a fixed income, an additional $1,129.48 can go a long way.
If you are still working, make sure you have other retirement income to help maintain your standard of living. Even at the maximum Social Security benefit, you will have a tough time keeping your standard of living on Social Security alone. Work with a trusted financial planner to help determine the optimal time to claim your Social Security  benefits and to set up a monthly payment schedule.
Currently, 69 million Americans are collecting Social Security benefits. So, a significant increase in the COLA to Social Security will be significant for the budgets of many retirees. Before the announcement is made in October, the Today show offers hints to help you save money at the grocery store, including keeping track of your grocery spending, taking inventory of what you already have and using it, and meal planning to reduce food waste and save on your food bill.
Smart shoppers will also watch for sales, comparison shop, and consider buying useful, non-perishable items in bulk and even making use of an extra freezer whenever possible. When it comes to saving money, cheap and healthy can go hand in hand.
InsureYouKnow.org
If you currently collect Social Security benefits or plan to in 2022, you can track at insureyouknow.org your monthly spending patterns, file copies of your Social Security and Medicare statements, as well as savings accounts you may have set up for vacations, rainy days, or emergency contingency plans.
August = Back to School
July 30, 2021

Back to School Month has been observed in August since the 1960s to help parents, students, and teachers prepare for a new academic year. In addition to shopping for back-to-school supplies, backpacks, and clothes during the month, parents also will need to address how the coming academic year could look different, especially if their children attended virtual classes exclusively during the 2020-2021 school year.
In reaction to the COVID-19 pandemic, physical arrangements in schools could result in the placement of desks far apart from one another, maintenance of physical distance by teachers and students, the possibility of students and teachers staying in their classrooms for lunch, and the wearing of face masks.
COVID-19 also can affect children and young people socially, emotionally, and mentally. These issues also need to be addressed when students return in person to school.
COVID-19 Prevention in Schools
To help students return to school in person, the Centers for Disease Control and Prevention (CDC) provides Guidance for COVID-19 Prevention in K-12 Schools, that includes the following key takeaways.
Students benefit from in-person learning, and safely returning to in-person instruction in the fall 2021 is a priority.
Vaccination is currently the leading public health prevention strategy to end the COVID-19 pandemic. Promoting vaccination can help schools safely return to in-person learning as well as extracurricular activities and sports.
Masks should be worn indoors by all individuals (age 2 and older) who are not fully vaccinated. Consistent and correct mask use by people who are not fully vaccinated is especially important indoors and in crowded settings, when physical distancing cannot be maintained.
CDC recommends schools maintain at least 3 feet of physical distance between students within classrooms, combined with indoor mask wearing by people who are not fully vaccinated, to reduce transmission risk. When it is not possible to maintain a physical distance of at least 3 feet, such as when schools cannot fully re-open while maintaining these distances, it is especially important to layer multiple other prevention strategies, such as indoor masking.
Screening testing, ventilation, handwashing, and respiratory etiquette, staying home when sick and getting tested, contact tracing in combination with quarantine and isolation, and cleaning and disinfection are also important layers of prevention to keep schools safe.
Students, teachers, and staff should stay home when they have signs of any infectious illness and be referred to their healthcare provider for testing and care.
Many schools serve children under the age of 12 who are not currently eligible for vaccination. Therefore, this guidance emphasizes implementing layered prevention strategies to protect people who are not fully vaccinated, including students, teachers, staff, and other members of their households.
COVID-19 prevention strategies remain critical to protect people, including students, teachers, and staff, who are not fully vaccinated, especially in areas of moderate-to-high community transmission levels.
Localities should monitor community transmission, vaccination coverage, screening testing, and occurrence of outbreaks to guide decisions on the level of layered prevention strategies.
COVID-19 Stress and Coping
According to the Child Mind Institute, "Children who are heading back to the classroom this fall are facing unusual challenges, and one of them is anxiety about being separated from their families after months of togetherness. For some kids it will trigger separation anxiety, in addition to the anxiety they may feel about leaving their safe harbor from the pandemic."
"Kids are just really used to being home with their parents now," notes Jennifer Louie, PhD, a clinical psychologist at the Child Mind Institute. Even kids who had comfortably adjusted to being in school before the pandemic are finding it stressful to be separated now. And, she adds, "there is the added fear that other people are not as safe as we thought they were."
For some children, the excitement of going back to school after so many months stuck at home will outweigh potential anxiety, Dr. Louie notes. "But I think the kids who already have anxiety are more prone to being more anxious going back."
So, parents have a complicated mission dealing with all this anxiety and uncertainty: reassuring children that it's safe to be away from them, while also encouraging them to be careful and preparing them to be flexible in case the situation changes. How do you do that?  Here are some pointers from the Child Mind Institute.
Validate their feelings: Parents should stay calm and positive. If your child lets you know that he's worried or is having negative feelings about going back to school, reassure him that his feelings are normal. The knowledge that he is not alone in this experience will help your child feel he's being heard and understood. Kids appreciate knowing what you're doing to manage the situation and are willing to work together to ask and answer questions that can help them stay calm.
Set the tone: Try to keep your own anxiety at bay so you don't fuel your child's apprehensiveness about returning to school in person. If your child has questions that you can't answer, work together to find guidance from school or medical authorities.
Help them think positively: Try to help your children focus on positive features about returning to school. What are they looking forward to? What do they hope they will enjoy each day at school with their friends and favorite teachers?
Practice separation: For children who are anxious about being apart, experts suggest practicing separation, starting in small ways and building tolerance for more independence. Encourage your children to play independently and not rely on the constant presence of a parent.
Have a routine: Making sure that your child has a predictable routine leading up to school can help kids, especially younger ones, feel more secure. Before the school bell rings on the first day of school, your children can practice getting up early and participating in morning routines, discussing homework expectations, and adhering to bedtime rituals.
Emphasize safety measures: Review with your child the measures that her school has taken to put safety rules in place to minimize risk and keep everyone safe.
Encourage flexibility: Since there is a possibility that children who start school in person may be expected to switch back to remote learning, at least for some periods of time, it's helpful for kids to know that you're prepared for changes that may occur.
Going back to school this year will have a new set of challenges when students return in person to campuses nationwide. Parents should review the safety rules and regulations for their children's specific school and actively participate in keeping everyone safe.
InsureYouKnow.org
At insureyouknow.org, you can keep your family's COVID-19 vaccination records, immunization documentation, and lists of prescriptions in a safe place.
The Call to Return to the Office
June 28, 2021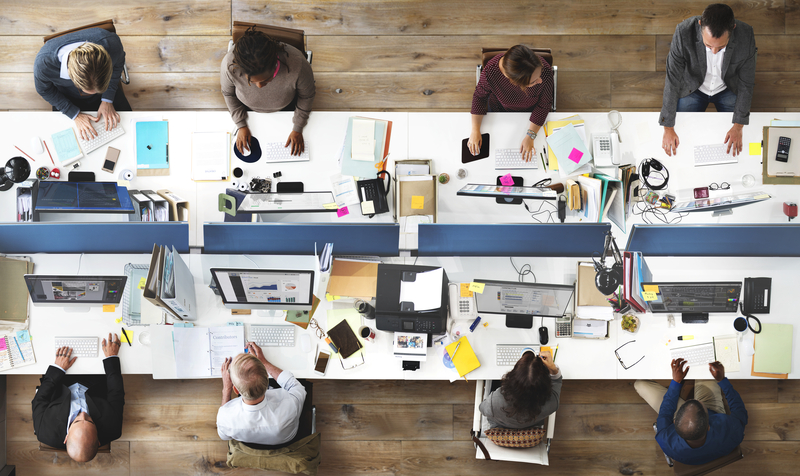 Has your employer notified you that the time has come for you to return to your office? Are you ready, hesitant, or determined to seek an alternative option to keep you at home, or at least closer to home if you also would face the return of a long daily commute?
Employees' Reactions
With the coronavirus pandemic receding for everyone who has received the vaccine, some employers are pushing employees to get back to work in office buildings. But some people have moved during the pandemic; others have concerns about the virus and vaccine-hesitant colleagues; and working parents would have to quickly find childcare options for youngsters out of school for the summer.
According to Bloomberg News, a May survey by Morning Consult of 1,000 U.S. adults showed that 39 percent would consider quitting if their employers aren't flexible about remote work. Some workers are leaving for new jobs, with better pay or remote-friendly working conditions. Others have decided to start their own businesses rather than collect a steady paycheck. Still others are quitting with no firm plans, confident they can get a better deal elsewhere as the economy rebounds from the pandemic recession. Some people are seeking happiness and are rethinking what work means to them, how they are valued, and how they spend and balance their time at work and home.
Increase in Resignations
All these factors are prompting a dramatic increase in resignations—a record 4 million people quit their jobs in April alone, according to the U.S. Bureau of Labor Statistics. More than 740,000 people who quit in April worked in the leisure and hospitality industry, which includes jobs in hotels, bars and restaurants, theme parks, and other entertainment venues. Many workers in these fields are burnt out after enduring conditions during the pandemic that may have put their personal health at risk.
At the same time, white-collar workers are feeling empowered too; resignations also are up in professional services. In March, about a quarter of all workers told Morning Consult they were considering switching employers.
Employers' Reactions
Faced with mass resignations, employers are scrambling to keep their talented workforce on board. Some employers have announced plans to raise pay, be flexible, and make employees' well-being and safety top priorities when they return to their companies' offices. A compromise of allowing employees to choose to work remotely part of their workweek is being considered by concerned employers. With work teams composed of both in-office and remote employees, businesses will need to offer collaboration tools and innovative techniques so employees can continue to work together effectively, regardless of location. No one solution will work for every company, but a reintroduction to office life without a well-thought-out plan can be risky and dangerous.
Post-COVID-19 Working Conditions
Although some companies have decided to remain fully remote and have gone as far as selling their office buildings or not renewing lease agreements, other businesses want their entire staff to return to the office. Most organizations will be somewhere between a fully remote and a fully in-place workforce. Global Workplace Analytics, a research firm that specializes in remote work trends, predicts that 25–30 percent of U.S. employees will work from home multiple days per week by the end of 2021, up from 3.6 percent prior to the COVID-19 pandemic.
Hybrid Work Model
A hybrid work model is made up of both remote and in-office workers and gives employees the ability to choose how, where, and when they perform their job duties. This often includes office spaces designed with flexible work arrangements where employees come and go from the office based on preference and as project work dictates.
Several large enterprise companies have formally announced new policies designed to embrace a hybrid work model that gives employees the option to voluntarily return to the office or continue to work remotely for an indefinite period.
Returning to work after the COVID-19 pandemic will look different for every organization and will require a solution that works best for the safety and welfare of a specific group of employees.
Lifesize.com offers 10 Tips for Companies Returning to Work after COVID-19 under the following bullet points.
· Embrace a hybrid work model
· Implement a rotational work schedule
· Take a phased approach
· Restructure your offices
· Create a sanitary workplace
· Encourage good hygiene and self-isolation
· Have a contingency plan
· Get employee feedback
· Review your communication tools
· Maintain team-building efforts
Following the COVID-19 pandemic, employees and employers will face monumental work-related decisions that will affect the future of a productive workforce returning to physical offices, choosing a hybrid model of in-place and remote work, or abandoning the traditional workplace to seek alternative career options not bound to pre-pandemic conditions.
InsureYouKnow.org
If you are armed with a new contract from your employer that lists enhanced perks, including health and dental insurance benefits, an amended retirement package, remote work options, or a guaranteed raise, keep these records on file at InsureYouKnow.org. Also keep online your up-to-date resume if you are actively looking for a new work arrangement that meets your definition of a satisfying career choice.
Safely Enjoy Summer Fun in the Sun
May 29, 2021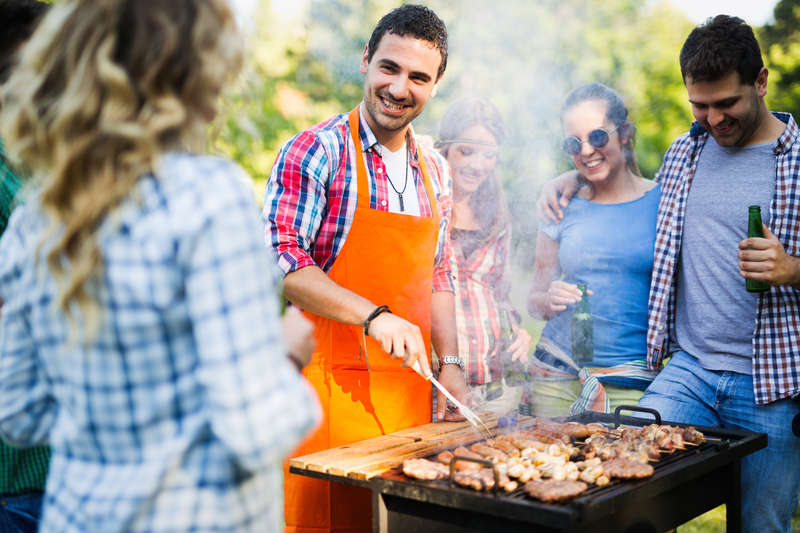 With students out of school and parents ready for a vacation, your summer planning may lead to seasonal activities and events outside during the warmest time of the year. While making a list of your fun in the sun options, keep in mind your family's health and safety while avoiding the dangers of heat-related illnesses, water-related injuries, grilling hazards and food poisoning, allergy attacks, and the stress of traveling.
The Federal Occupational Health agency offers the following tips for balancing fun activities and sun safety.
Prepare for Heat and Sun
A big part of staying safe in the heat and sun is being prepared. Have an idea of how long you will be out in the sun and the heat, and then plan accordingly by:
Limiting your outdoor activity, especially midday when the sun is hottest.
Wearing and reapplying sunscreen as indicated on the package.
Pacing your activity; starting activities slowly and picking up the pace gradually.
Drinking more water than usual and not waiting until you're thirsty to drink more.
Wearing loose, lightweight, light-colored clothing that protects your skin.
Wearing sunglasses and a hat.
If possible, taking breaks from the heat and sun in a shady or air-conditioned location.
For more information, visit the Centers for Disease Control and Prevention's (CDC) Keep Your Cool in Hot Weather! and Sun Safety pages.
Stay Hydrated
Dehydration is a safety concern, especially during the summer months. Be sure to drink enough liquids throughout the day, as your body can lose a lot of water through perspiration when it gets hot outside. Drinking plenty of water can be part of good nutrition, too. Snacking on water-rich foods like raw fruits and vegetables also can help keep you hydrated.
Without enough fluids, you may experience dehydration. Look for these signs:
Extreme thirst
Dry mouth
Headache
Muscle cramping
Feeling lightheaded
Foggy thinking
Learn more on the MedlinePlus Dehydration page.
Heed Water Safety Precautions
Swimming is an enjoyable way to both cool off and get some exercise, but it also takes extra precautions and vigilance. To lower the risk for water-related injuries or accidents:
Always have adult supervision for children who are in or around water.
Do not swim alone, and swim near lifeguards whenever possible.
Learn to swim.
If you have difficulty swimming, wear a life jacket when participating in water-related activities.
Wear a life jacket when boating.
Know local weather conditions and forecasts before swimming or boating.
For more information, visit CDC's Water-Related Injuries page.
Additional summer safety reminders include the following tips from National Insurance Services:
Eliminate Grilling Risks
Grilling is a great way to make a delicious meal, especially during summer get-togethers and events. However, grilling carries a number of risks—from fire to food poisoning—that you must be aware of to keep your outing safe and enjoyable. Experts say that food poisoning peaks in summer months for two main reasons: bacteria grow fastest in warm, humid weather, and people generally do not pay as much attention to cleanliness when eating outside.
General Safety Precautions
Do not allow children and pets to play near the grill until it is completely cool, and you've had a chance to put it away.
Place your grill at least 3 feet away from other objects, including your house, vehicle, trees, and outdoor seating.
Before using a gas grill, check the connection between the propane tank and the fuel line to make sure it is not leaking and is working properly.
Only use starter fluid for barbecue grills that use charcoal. Do not use starter fluid for gas grills.
If you suspect that your gas grill is leaking, turn off the gas and get the unit repaired before lighting it again.
Never use a match to check for leaks.
Do not bring your grill into an unventilated or enclosed space, such as a garage or inside your home. This is not only a major fire hazard, but it's also a carbon monoxide hazard.
Never grill on wooden decks, porches, or balconies.
Carcinogen Hazard Preventions
Cook leaner meats that drip less grease. Opt for a turkey burger or a lean cut of beef, and cut visible fat from poultry. When fat drips into the coals or flames, smoke travels up to the meat and releases carcinogens.
Marinate meat to reduce carcinogens by 87 percent. Herbs contain polyphenolic antioxidants, which prevent the formation of carcinogens on the meat's surface.
Scrub your grill with a wire brush after every use. This will prevent bits of leftover food from dropping into the grate and creating carcinogen-filled smoke.
Use a nonstick cooking spray on the grill rack to prevent meat buildup.
Follow Food Safety Tips
Wash your hands. You should do this before all types of food prep, and grilling is no exception. If you're outdoors and there is no bathroom, use a water jug, some soap, and paper towels. Consider carrying moist towelettes for cleaning your hands.
Separate raw and cooked food. Don't use a plate or utensil that previously touched raw food to touch cooked food unless the utensil has been washed with hot, soapy water.
Marinate your food in the refrigerator, not on the counter.
Make sure food is cooked thoroughly to kill any harmful bacteria that may be present. Hamburgers should be cooked to 160 degrees Fahrenheit, or until they are brown all the way through. Chicken should be cooked to 165 degrees Fahrenheit.
Refrigerate leftovers within two hours of being cooked—the sooner, the better.
Manage Allergies
Warm weather and high humidity can put a strain on seasonal allergy and asthma sufferers. It's a peak time for certain types of pollen, smog, and mold. Below are some survival tips to help you manage your allergies during the summer months.
Protect yourself during prime allergy time—stay indoors between 5 a.m. and 10 a.m., when outdoor pollen counts are usually the highest.
Avoid extremes—going between intense outdoor heat and indoor air conditioning can trigger an asthma attack and other allergy symptoms.
Wear a mask when mowing the lawn or if you know you are going to be around freshly cut grass. Also, take a shower, wash your hair, and change your clothes to remove any pollen that may have collected on your body. You should also dry clothing inside, rather than on an outside line.
Patrol your yard for weeds such as nettle or ragweed and oak, birch, cedar, and cottonwood trees—they all can trigger allergies.
If you're allergic to bees, protect yourself. Wear shoes, long pants, and sleeves. It's also a good idea not to wear scented deodorants, hair products or perfumes, as all of these can attract bees.
Travel Safely this Summer
The following tips can help you plan for a safe and fun road trip:
Buckle up for safety; you'll avoid a ticket, and more importantly, should you get into an accident, you'll increase the odds of surviving the crash and reducing injuries for both you and your family.
Get a good night's sleep; drowsy drivers can be as dangerous behind the wheel as drunk drivers. And don't think coffee or opening windows will be enough to keep you awake— there is no substitute for a good night's sleep.
Take a break from driving if you feel yourself getting drowsy. Get out of the car for some exercise or switch drivers if you have that option.
Do not drink alcohol and drive—you put yourself and anyone around you in danger.
Conduct a pre-road trip inspection on your vehicle—taking just 10 minutes to ensure your car's tires are properly inflated, that the fluids are topped off, and that everything under the hood is all right—to identify and mitigate problems that could lead to future breakdowns.
Review CDC's travel tips on the following topics that are continuously updated as needed:
Domestic Travel During COVID-19
When NOT to Travel: Avoid Spreading COVID-19
Safer Travel Tips for Families with Unvaccinated Children
Requirement for Face Masks on Public Transportation Conveyances and at Transportation Hubs
Travel Health Notices
Cruise Ship Travel
International Travel During COVID-19
Travel Recommendations by Destination
After International Travel
Travel Planner
Travelers Returning from Cruise Ship and River Cruise Voyages
Travel: Frequently Asked Questions and Answers
Travelers Prohibited from Entry to the United States
Communication Resources for Travelers
InsureYouKnow.org
When planning your summer vacations, keep track at insureyouknow.org of your health, automobile, boat, and travel insurance policies, as well as passports and COVID-19 vaccination records, for you and your family members. In case you face an emergency or need to prove your coverage, you'll be able to refer to your secure documents online.
Spring Has Sprung! And Summer's Not Far Behind!
May 14, 2021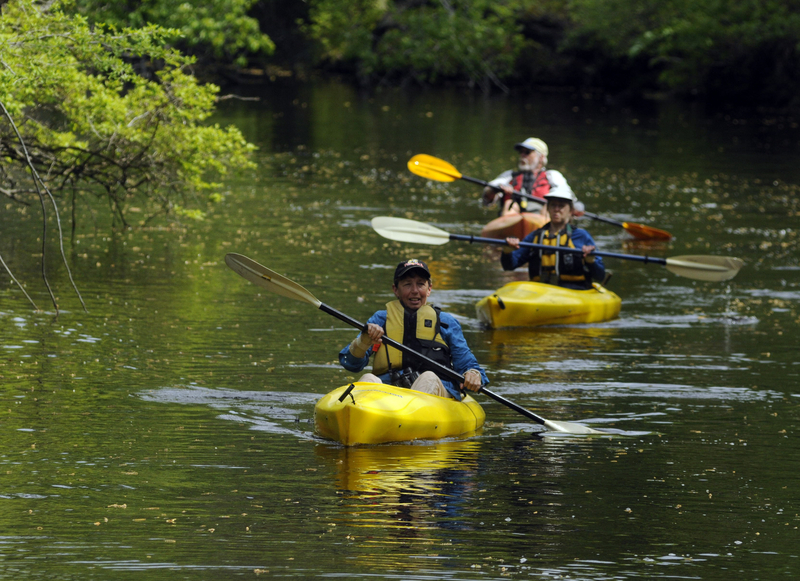 Are you ready to spend time outside this spring and summer? Research documented in the article "Access to Nature Has Always Been Important; With COVID-19, It Is Essential" shows that outdoor activity year-round is important to overall health and wellness. In additional recent studies, exposure to nature or urban green space has been associated with lower levels of stress, reduced symptoms of depression and anxiety, and improved cognition in children with attention deficits and individuals with depression. One of the earliest studies to draw a conclusive link between time spent in nature and well-being was published in 1991. It found a 40-minute walk in nature, compared with walking in an urban space or reading a magazine, led to significant improvements in mood, reduced anger and aggression, and better recovery from mental fatigue. Being exposed to a natural environment is especially important now, after more than a year of enduring a global pandemic, restrictions are being lifted for people who have been fully vaccinated.
Safe Outdoor Activities
The Centers for Disease Control and Prevention (CDC) provides guidelines for choosing safer outdoor activities and offers the following tips before you venture outside when you make a break from being confined indoors during the pandemic.
If you are fully vaccinated, you can start doing many things that you had stopped doing because of the pandemic.
Fully vaccinated people can resume activities without wearing a mask or physically distancing, except where required by federal, state, local, tribal, or territorial laws, rules, and regulations, including local business and workplace guidance.
These recommendations can help you make decisions about daily activities after you are fully vaccinated. They are not intended for healthcare settings.
If you haven't been vaccinated yet, find a vaccine.
If you are fully vaccinated, you can participate in the following safe outdoor activities that can improve your mental as well as your physical health.
Walking, running, wheelchair rolling, biking, and skating
Gardening
Fishing and hunting
Golfing
Rock climbing
Birding
Playing tennis
Kayaking, swimming, canoeing, diving, boating, and sailing
Safety Tips for Exercising Outdoors
The National Institute on Aging's "Safety Tips for Exercising Outdoors for Older Adults" include the following advice that can be helpful to exercisers of all ages:
Drink plenty of liquids when exercising outside.
Stay alert by not talking on the phone as you walk and keeping the volume low on your headphones so you can still hear bike bells and warnings from other bicyclists, walkers and runners coming up behind you.
Choose routes that are well-used, well-lit, and safe with other people present. Choose routes with places to sit in case you want to stop and rest.
Be seen to be safe. Wear light or brightly colored clothing during the day. Wear reflective material on your clothing and carry a flashlight at night. Put lights on the front and back of your bike.
Wear sturdy, appropriate shoes for your activity that give you proper footing.
Always walk facing oncoming traffic.
Walk on a sidewalk or a path whenever possible. Watch out for uneven sidewalks, which are tripping hazards.
Look for a smooth, stable surface alongside the road.
In warm weather, play it safe and prevent hyperthermia—a heat-related illness that includes heat stroke and heat exhaustion. Know the signs of heat-related illnesses and get medical help right away if you think someone has one.
The COVID-19 pandemic has highlighted the importance of green spaces and urban parks, especially during periods of lockdown. Even a short walk, an ocean view, or a picnic by a river can leave you feeling invigorated and restored.
InsureYouKnow.org
When you get outside and get going, be sure to carry proof of identification with emergency contact information, a list of your prescriptions, your cell phone, a small amount of cash, as well as your insurance credentials. You also can keep track of your insurance records, prescriptions, and emergency contact information at insureyouknow.org that will be helpful just in case you walk out the door without your printed IDs, you'll be able to access information online in case of an emergency.
The Long and Short of Disability Insurance
March 1, 2021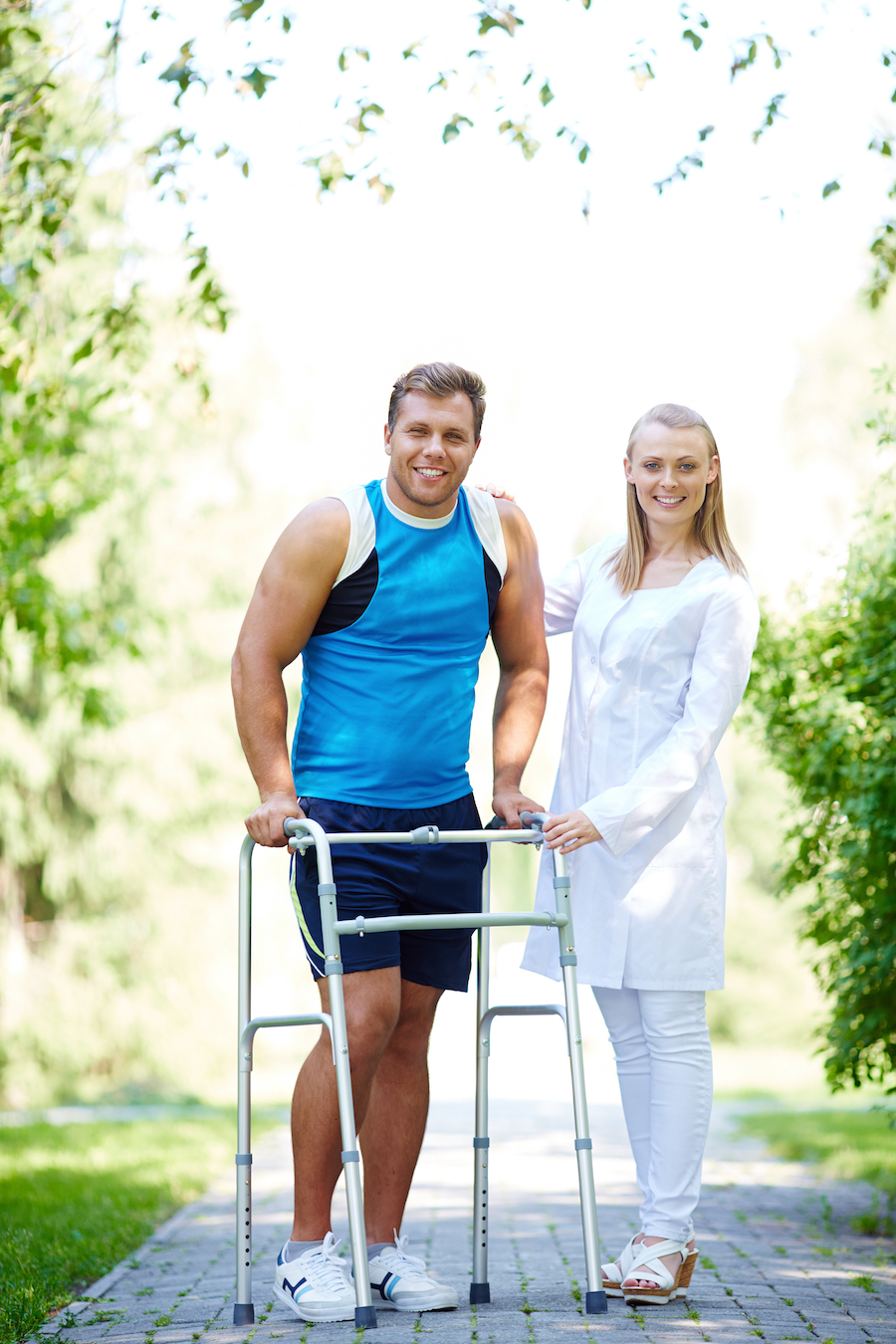 You may have never felt you needed to consider a disability insurance policy because you are young(ish), healthy, and don't work in a business that exposes you to risky situations. Disability insurance is designed to cover a portion of your income if something happens to you like an injury or illness and you can't work. Beginning in 2020, adverse effects of COVID-19 have been added to physical injuries, heart attacks, and cancer as major reasons to file claims for disability insurance.
COVID-19 symptoms can linger for months while the virus damages the lungs, heart, and brain, which increases the risk of long-term health problems. People who continue to experience symptoms after their initial recovery are described as "long haulers" and the condition has been called "post-COVID-19 syndrome" or "long COVID-19."
Older people and people with many serious medical conditions are the most likely to experience lingering COVID-19 symptoms, but even young, otherwise healthy people can feel unwell for weeks to months after infection.
COVID-19 can make blood cells more likely to clump and form clots. Large clots can cause heart attacks and strokes, much of the heart damage caused by COVID-19 is believed to stem from very small clots that block tiny blood vessels in the heart muscle. Other parts of the body affected by blood clots include the lungs, legs, liver, and kidneys. COVID-19 also can weaken blood vessels and cause them to leak, which contributes to potentially long-lasting problems with the liver and kidneys.
People who have severe symptoms of COVID-19 often have to be treated in a hospital's intensive care unit, with mechanical assistance such as ventilators to breathe. Simply surviving this experience can make a person more likely to later develop post-traumatic stress syndrome, depression, and anxiety.
Much is still unknown about how COVID-19 will affect people over time. Researchers recommend that doctors closely monitor people who have had COVID-19 to see how their organs are functioning after initial recovery.
Many large medical centers are opening specialized clinics to provide care for people who have persistent symptoms or related illnesses after they recover from COVID-19. Most people who have COVID-19 recover quickly. But the potentially long-lasting problems from COVID-19 make it even more important to reduce the spread of the disease by getting vaccinated, wearing masks, avoiding crowds, and frequently washing your hands.
Types of Disability Insurance
If you anticipate a need for disability insurance coverage or want to provide protection just in case an unforeseen injury or illness occurs, consider the two types of disability insurance: short term and long term. Both of them are designed to replace part of your regular income if you are unable to work. Even though they basically provide the same benefits, the following are differences and similarities for you to review.
Short-Term Disability Insurance (STDI)
How much does it cover? About 60 to 70 percent of your salary.
How long does it last? Usually 3 to 6 months, depending on the policy's fine print.
How much does it cost? About 1 to 3 percent of your annual income.
How soon until you would receive your first payout? Around two weeks after your healthcare provider confirms your disability.
Why would you get it? If your employer offers it at no cost to you.
Long-Term Disability Insurance (LTDI)
How much does it cover? About 40 to 70 percent of your salary.
How long does it last? Five years or longer if your disability continues.
How much does it cost? About 1 to 3 percent of your annual income.
How soon until you would receive your first payout? Usually around 3 to 6 months after your healthcare provider confirms your disability.
Why would you get it? If you and dependents rely on your income and you don't have sufficient savings to replace your regular salary long term.
You may be fortunate to have an employer who offers disability income protection insurance. If not, you can elect it during open enrollment or you may want to choose additional disability insurance to supplement what your employer provides. Ideally, you would have a three-month cash reserve to cover you before your payments go into effect. If not, the short-term disability protection, which typically starts after 14 days, would pay until the long-term disability is in place. It is important to understand how your policy defines disability which may not match your definition or need. Usually, workplace policies have a narrower definition of disability than private policies do. Depending upon your occupation, through a private policy you may be able to elect more favorable terms. Your financial advisor or life insurance agent can help you to find a policy that's right for you.
In the United States, individuals can obtain disability insurance from the government through the Social Security Administration (SSA). To qualify for government-sponsored disability insurance, an applicant must prove that his disability is so severe that it prevents him from engaging in any type of meaningful work at all. SSA also requires applicants to demonstrate that their disability is expected to last for at least 12 months, or that it is expected to result in death.
You may find it helpful to consult an attorney when applying for a claim, regardless of your diagnosis. Qualifying for Social Security disability benefits is determined by your medical eligibility and how severely your condition affects your ability to work—an attorney can help explain the process and represent you if your case goes to court.
By contrast, some private plans only require the applicant to demonstrate that he can no longer continue in the same line of work in which he was previously engaged. If you take out your own policy, it will stay with you whenever you change jobs. But it's cheaper if you can buy it through your employer that may offer it when you come on board, or you can talk to your HR staff about setting it up later.
STDI replaces a portion of your paycheck for a short period of time—three to six months. Most people get STDI through their employer. You can get an individual policy through some private insurers, but these plans are usually expensive. An alternative to an STDI policy is to save 3 to 6 months of expenses in an emergency fund that you can draw upon if you get sick or injured and have to take time off work for a few months.
Long-term disability insurance (LTDI) provides coverage if you're out of work for a longer period of time—years or even decades. It, too, is sometimes offered by employers, but even if the benefit is provided, it might not be adequate. Employees often take out individual or a supplemental LTDI policy if the benefit isn't provided by employers.
When applying for either an STDI or an LTDI policy, make sure you find out answers to the following questions from your insurer:
What is covered under my policy?
Does my disability qualify me for coverage?
When and how do I make a claim?
What do I do if a claim is denied?
Limits of Disability Insurance
Disability insurance is only designed to replace a portion of your income—it doesn't cover extra expenses like your medical bills and long-term care costs.
According to Mason Finance, "Most disability policies come with several built-in exclusions in order to protect the insurer from claims submitted as a result of disabilities sustained from what it considers to be 'high-risk' activities, such as skydiving, mountain climbing, flying in experimental aircraft, or other such activities. Your insurer may also exclude any preexisting conditions that you have when you apply for coverage."
While pregnancy isn't usually covered by long-term policies, complications that extend beyond pregnancy, for example, if your doctor orders you to refrain from working to recuperate from a C-section, you might qualify for benefits—but only if you had a long-term policy in place before you got pregnant.
Short-term policies do cover birth as a disability, but you might be waiting a long six-to-eight weeks for your first payout.
InsureYouKnow.org
If you decide to apply for disability insurance, you can track your policy, payments, and any claims you submit at InsureYouKnow.org.
Driving (or Not) with Auto Insurance
February 15, 2021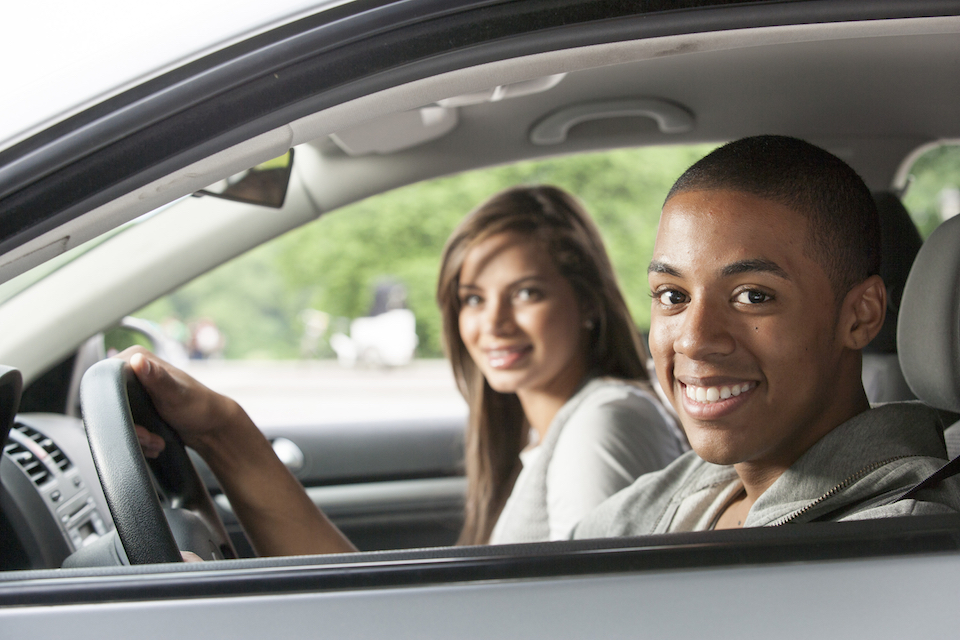 Although you may not be driving as much during the COVID-19 pandemic as you did in previous years, you still need to have auto insurance if you own a vehicle. The following tips may help you establish or review your auto insurance policy as you dream about taking road trips while your motionless car is parked in your driveway.
Visit Your Auto Insurer Online
Before the pandemic, you may have felt comfortable visiting your auto insurer's office to apply for or review your auto insurance policy, or to file a claim for a car accident, vandalism, car theft, hail, fire, floods, falling objects, and collisions with animals. During the COVID-19 pandemic, however, claims are processed virtually. You can use your insurer's mobile app or website and go through the entire claims process from the comfort of your own home.
In the event of an accident, you may be able to upload photos of your car's damage that your insurer can use to estimate a repair and then send you a payment quickly.
Get Insurance Before You Buy a Car
Shop for car insurance before you buy a car so you can drive your new car off the dealer's lot. There are four basic kinds of car insurance coverage: property damage liability, bodily injury liability, collision, and comprehensive. Review each one of these types of coverages carefully and decide which ones fit your needs. You might also want to consider getting protection in the event of an accident caused by an uninsured or underinsured driver.
You're going to need proof of insurance when you buy a car before you can take it home with you. Follow these steps to get insurance:
Have a make, model, and year in mind. In the process of car shopping, you've most likely identified the types of cars you're interested in buying. An insurance agent can give you quotations for a few models, so you can budget accordingly.
Compare quotations from multiple car insurance companies. An independent insurance agent or online car insurance comparison site is an efficient way to price shop. Rates vary considerably among insurers, so you will want more than one or two quotations.
Understand what coverage types you'll need. Most states require you to carry car liability insurance. Also, if you're taking out a car loan or lease, your lender or leasing agent will most likely require collision and comprehensive insurance.
Ask your insurance agent to set up a policy. If you have the car picked out and know the vehicle identification number (VIN), you can have your policy ready to go before you arrive at the dealership. If you don't have the VIN yet, ask if the agent can set up a policy with the information you have, like the drivers in your household and the address where you'll keep the vehicle. Once you decide on the car, call the agent with the VIN to complete the purchase of the car insurance policy.
Ask about bundling. Some insurance companies offer discounts to protect all your property with one insurer. Multiple-policy discounts can apply to combinations of home, auto, and life, and even motorcycle insurance.
Look into Pay-Per-Mile Insurance
If the pandemic has drastically altered your driving behavior since you aren't commuting to work or going on road trips, you might want to look into an alternative car insurance model like pay-per-mile insurance.
In this plan, you'll get charged a base rate per month plus a per-mile rate. Your monthly bill will depend on how much you drive. For example, if you drive 600 miles in a month at a $29 base rate and a $0.05 per-mile rate, your bill for that month would be $59. But, if you do return to commuting to your office you could end up paying more per month than with a traditional car insurance policy.
Reconsider Dropping Optional Coverage
If you have an older car and you're considering dropping collision and comprehensive insurance to save on your insurance policy, Forbes Advisor recommends that you reconsider. Dropping coverage could leave you with a significant coverage gap. But you don't have to drop both. It may be better financially to drop collision insurance but keep comprehensive insurance, which pays for repairs, such as ones caused by hail or falling tree branches that don't involve your own driving.
Check on Auto Policy for Delivery Job
If you've taken on a delivery job and use your car for deliveries from a restaurant, grocery store, or other business, check with your car insurer to see if you need a commercial auto policy. If you're involved in an accident while working, your personal auto policy may not cover your claim and you could be held responsible for repair bills and medical expenses.
Cover Your Teenage Driver
If you have a teen who's driving, you're going to pay a premium rate for his car insurance. Adding an inexperienced teen driver to your insurance will add an average of about $1,700 annually to your car insurance bill, based on Forbes Advisor's research.
But there are ways to reduce anxiety about teen driving. By being a good driver role model, you can spend time driving with your teen and instill safe driving habits, including not using a phone while driving. If your teenager keeps accidents and violations off his driving record, the result will be substantially cheaper rates.
Protect Senior Driver's Rates
If you are a senior driver with a perfect driving record, with no accidents or claims, you might wonder why your car insurance rates have increased. You might be in excellent health for someone your age and you might feel that your insurer is discriminating based on how old you are. However, insurance companies are legally allowed to charge any premium they want based on your driving record or age. Even if your reflexes are sharper than many other drivers of your age or drivers who are younger, your insurer will place you in the senior driver's category along with other senior drivers whose reflexes are not as sharp as yours.
The following methods can help senior drivers save money on car insurance:
Change your driving status. If you are retired, then changing your driving status to pleasure or leisure can help you save money. This status covers all of your daily routines that are non-work related. Drivers who are placed in this category will be seen as a lower-risk by their insurers and they will pay less on their insurance rates.
Ask for a senior discount. Many insurance companies offer a discount to seniors who take a defensive driving course. These courses are not expensive and you can can stream them online at home. They can help you refresh your driving skills and knowledge and teach you how age-related diseases and medication can affect driving.
Drop a driver from your policy. There are some states where not all the licensed drivers from a household are required to have car insurance. In order to reduce your policy rates, you can exclude anyone from your policy who no longer drives. Usually, those persons are older spouses or parents. Also, you can change the primary driver from your policy to someone from the household who is younger, but only if that person is the one who is driving the most.
Improve your car's safety. Another method used by drivers of any age to save on car insurance is to install safety devices on the vehicle. You can lower your premiums if you install safety systems like rearview cameras, lane drift, parking assist, and collision warning systems.
Shop around. Maybe the best option you can have to lower your insurance rates is to shop around and compare different car insurance quotations. Insurance companies have different premiums for different groups of people. Compare insurance quotations to find an insurance rate and coverage to your advantage.
InsureYouKnow.org
At InsureYouKnow.org, file copies of your proof of insurance, policy documents, and any car insurance claims or correspondence you file with your auto insurance carrier.