Driving (or Not) with Auto Insurance
February 15, 2021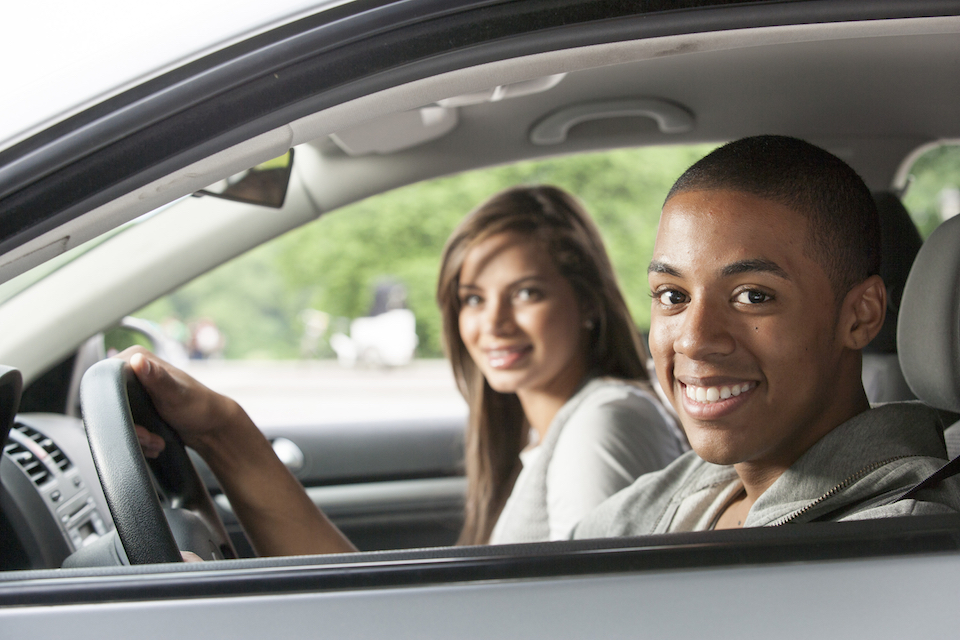 Although you may not be driving as much during the COVID-19 pandemic as you did in previous years, you still need to have auto insurance if you own a vehicle. The following tips may help you establish or review your auto insurance policy as you dream about taking road trips while your motionless car is parked in your driveway.
Visit Your Auto Insurer Online
Before the pandemic, you may have felt comfortable visiting your auto insurer's office to apply for or review your auto insurance policy, or to file a claim for a car accident, vandalism, car theft, hail, fire, floods, falling objects, and collisions with animals. During the COVID-19 pandemic, however, claims are processed virtually. You can use your insurer's mobile app or website and go through the entire claims process from the comfort of your own home.
In the event of an accident, you may be able to upload photos of your car's damage that your insurer can use to estimate a repair and then send you a payment quickly.
Get Insurance Before You Buy a Car
Shop for car insurance before you buy a car so you can drive your new car off the dealer's lot. There are four basic kinds of car insurance coverage: property damage liability, bodily injury liability, collision, and comprehensive. Review each one of these types of coverages carefully and decide which ones fit your needs. You might also want to consider getting protection in the event of an accident caused by an uninsured or underinsured driver.
You're going to need proof of insurance when you buy a car before you can take it home with you. Follow these steps to get insurance:
Have a make, model, and year in mind. In the process of car shopping, you've most likely identified the types of cars you're interested in buying. An insurance agent can give you quotations for a few models, so you can budget accordingly.
Compare quotations from multiple car insurance companies. An independent insurance agent or online car insurance comparison site is an efficient way to price shop. Rates vary considerably among insurers, so you will want more than one or two quotations.
Understand what coverage types you'll need. Most states require you to carry car liability insurance. Also, if you're taking out a car loan or lease, your lender or leasing agent will most likely require collision and comprehensive insurance.
Ask your insurance agent to set up a policy. If you have the car picked out and know the vehicle identification number (VIN), you can have your policy ready to go before you arrive at the dealership. If you don't have the VIN yet, ask if the agent can set up a policy with the information you have, like the drivers in your household and the address where you'll keep the vehicle. Once you decide on the car, call the agent with the VIN to complete the purchase of the car insurance policy.
Ask about bundling. Some insurance companies offer discounts to protect all your property with one insurer. Multiple-policy discounts can apply to combinations of home, auto, and life, and even motorcycle insurance.
Look into Pay-Per-Mile Insurance
If the pandemic has drastically altered your driving behavior since you aren't commuting to work or going on road trips, you might want to look into an alternative car insurance model like pay-per-mile insurance.
In this plan, you'll get charged a base rate per month plus a per-mile rate. Your monthly bill will depend on how much you drive. For example, if you drive 600 miles in a month at a $29 base rate and a $0.05 per-mile rate, your bill for that month would be $59. But, if you do return to commuting to your office you could end up paying more per month than with a traditional car insurance policy.
Reconsider Dropping Optional Coverage
If you have an older car and you're considering dropping collision and comprehensive insurance to save on your insurance policy, Forbes Advisor recommends that you reconsider. Dropping coverage could leave you with a significant coverage gap. But you don't have to drop both. It may be better financially to drop collision insurance but keep comprehensive insurance, which pays for repairs, such as ones caused by hail or falling tree branches that don't involve your own driving.
Check on Auto Policy for Delivery Job
If you've taken on a delivery job and use your car for deliveries from a restaurant, grocery store, or other business, check with your car insurer to see if you need a commercial auto policy. If you're involved in an accident while working, your personal auto policy may not cover your claim and you could be held responsible for repair bills and medical expenses.
Cover Your Teenage Driver
If you have a teen who's driving, you're going to pay a premium rate for his car insurance. Adding an inexperienced teen driver to your insurance will add an average of about $1,700 annually to your car insurance bill, based on Forbes Advisor's research.
But there are ways to reduce anxiety about teen driving. By being a good driver role model, you can spend time driving with your teen and instill safe driving habits, including not using a phone while driving. If your teenager keeps accidents and violations off his driving record, the result will be substantially cheaper rates.
Protect Senior Driver's Rates
If you are a senior driver with a perfect driving record, with no accidents or claims, you might wonder why your car insurance rates have increased. You might be in excellent health for someone your age and you might feel that your insurer is discriminating based on how old you are. However, insurance companies are legally allowed to charge any premium they want based on your driving record or age. Even if your reflexes are sharper than many other drivers of your age or drivers who are younger, your insurer will place you in the senior driver's category along with other senior drivers whose reflexes are not as sharp as yours.
The following methods can help senior drivers save money on car insurance:
Change your driving status. If you are retired, then changing your driving status to pleasure or leisure can help you save money. This status covers all of your daily routines that are non-work related. Drivers who are placed in this category will be seen as a lower-risk by their insurers and they will pay less on their insurance rates.
Ask for a senior discount. Many insurance companies offer a discount to seniors who take a defensive driving course. These courses are not expensive and you can can stream them online at home. They can help you refresh your driving skills and knowledge and teach you how age-related diseases and medication can affect driving.
Drop a driver from your policy. There are some states where not all the licensed drivers from a household are required to have car insurance. In order to reduce your policy rates, you can exclude anyone from your policy who no longer drives. Usually, those persons are older spouses or parents. Also, you can change the primary driver from your policy to someone from the household who is younger, but only if that person is the one who is driving the most.
Improve your car's safety. Another method used by drivers of any age to save on car insurance is to install safety devices on the vehicle. You can lower your premiums if you install safety systems like rearview cameras, lane drift, parking assist, and collision warning systems.
Shop around. Maybe the best option you can have to lower your insurance rates is to shop around and compare different car insurance quotations. Insurance companies have different premiums for different groups of people. Compare insurance quotations to find an insurance rate and coverage to your advantage.
InsureYouKnow.org
At InsureYouKnow.org, file copies of your proof of insurance, policy documents, and any car insurance claims or correspondence you file with your auto insurance carrier.