a DIME a dozen
December 15, 2019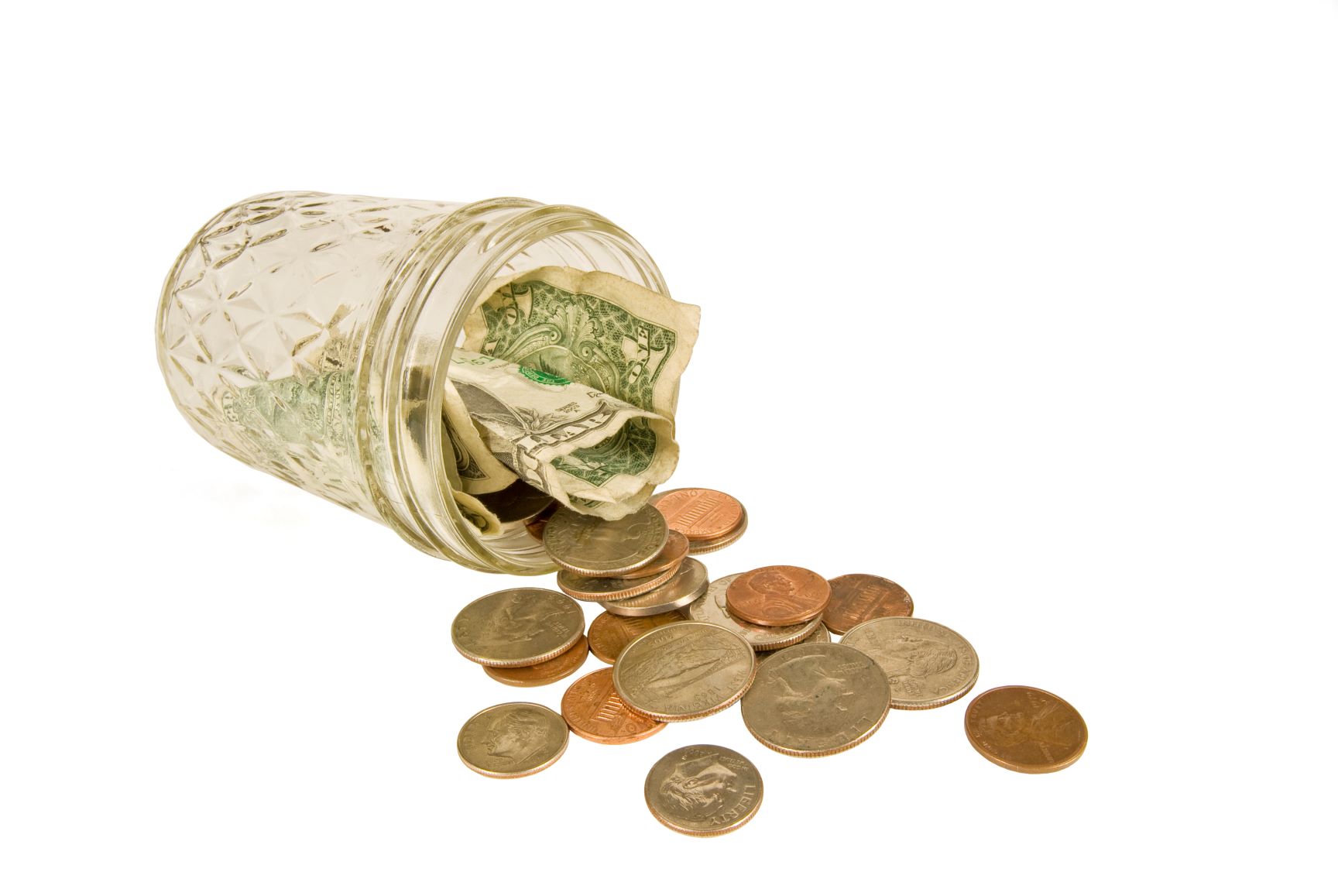 definition: very common and of no particular value.
In 1930, the DIME was valuable. "For 10 cents, kids could spend an afternoon in a movie theater. We could buy a loaf of Bond Bread or a snack-size Frisbie pie, or ride the trolley car. And for a dime, people could walk into a tavern and get a cold glass of draft beer." Today – the US currency has little value associated with the penny, nickel, dime and quarter – we focus on the dollars! Differentiating ourselves and our work is key – people and blogs are a DIME a dozen. With this in mind – I challenge us to review the acronym DIME. It is utilized to calculate the recommended amount of life insurance, but can also help you understand if you and your family are in a good space for 2020 and beyond.
D is for Debt
How much debt do you have? Your debt standing is defined by the amount that you owe to anyone for anything. The most common debts include – car loans, student loans, and credit cards. Buying items on credit card doesn't mean that the resources are always available to cover the costs, and the holiday season sees the usage of credit cards increase exponentially to cover the "great deals" during Black Friday and Cyber Monday in preparations for Christmas, Hanukkah, and New Year celebrations. Mortgage payments are covered under M.
When you have totaled the debt amount – do you have the assets available to cover the debts or would your family need to find the resources to pay this in an emergency? This amount would be the base number for your life insurance policy.
I is for Income
What is your income? Your income is defined by the money that is coming in – and is the number that is utilized when filing taxes. The most common income streams include – salary (yours and your partner), interest (from saving accounts/401K), and dividends (stocks and bonds). Everyone has an income – whether it's from a business or rental properties, or your Social Security checks.
When you have totaled your income amount – multiply this by 10. This is considered a good number to have as a resource for 10years if your income source was to disappear. Many times this happens when you retire. This amount is also a value for calculating the amount of life insurance you may want to purchase
M is for Mortgage
What is your mortgage payment? Your mortgage is defined as how much you owe on your home AND any other properties that you own. Renters are advised to multiply rent by 10 to find this number.
When you have totaled this amount – this is another expense that will need to be covered to ensure you and your family have a place to live. Life insurance can assist with this payment when you are unable to.
E is for Education or Emergency"What did the dime say to the penny? At least I have more cents than you." If you have children or grandchildren, the gift of education would be a worthy investment for future generations. To keep things simple – the $100,000 figure has been suggested which could be used for private education in the K-12 or University level – PER person. If there are no juniors, the E can represent your emergency fund. $100,000 for yourself and partner is a base figure that would cover a critical illness or weather disaster. Now that you have read this blog, and know the DIME formula – take the next step and review your personal numbers. As Ralph Waldo Emerson said – The whole value of the dime is in knowing what to do with it. Insureyouknow will help you track these numbers and see how they change year over year – and how close you are to achieving the magic number. Whether you choose to purchase life insurance or not, the Insureyouknow tool is a place to store your digital documents to access from your home or on-the-go.
Where have all the seasons gone?
October 1, 2019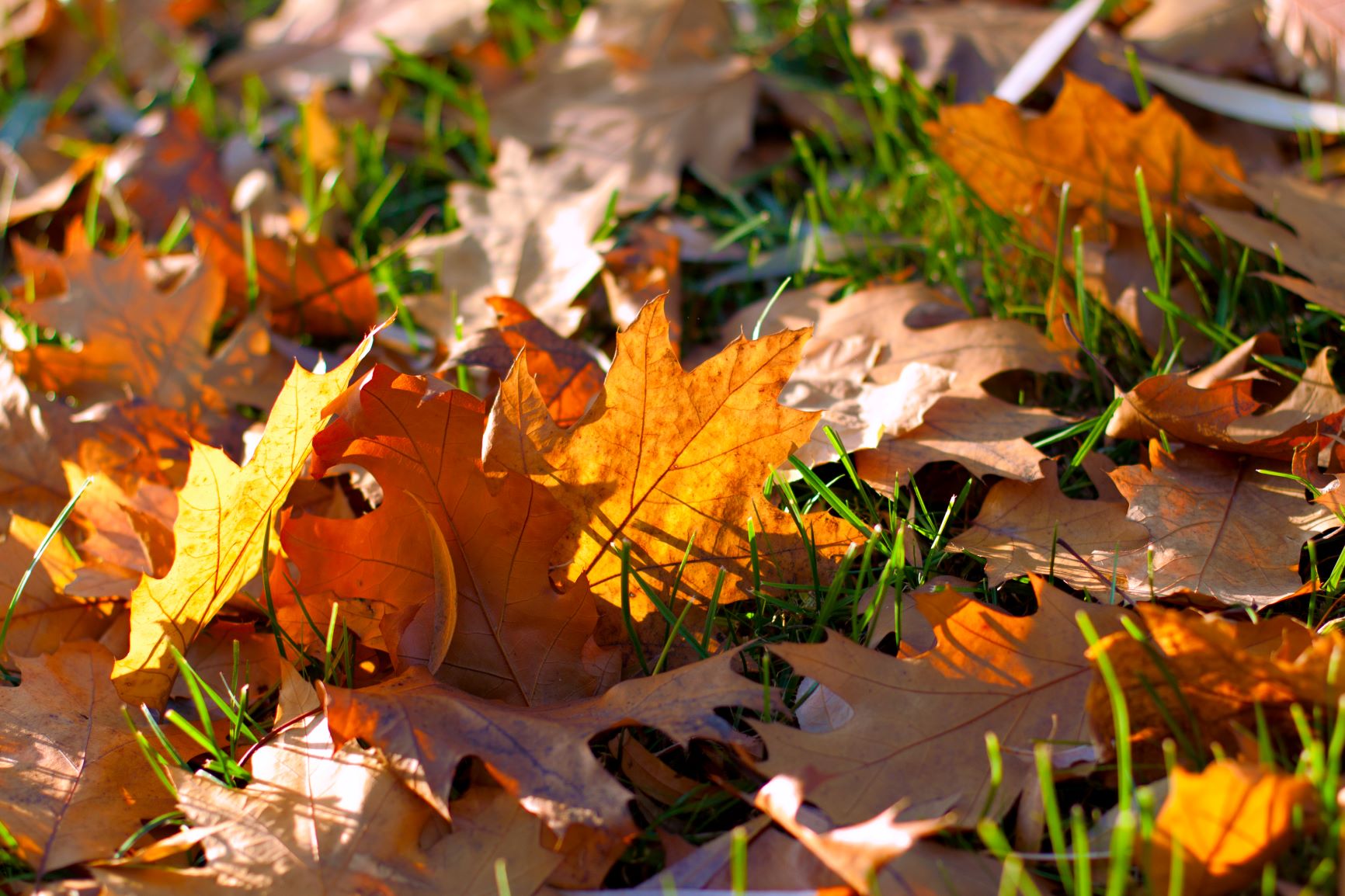 There was a time when Spring, Summer, Fall or Autumn, and Winter meant something. When there was anticipation for the new season to begin – the atmosphere, air, environment and weather gave us clues that change was coming. Now we hear that Fall is coming, we see the days on the calendar getting closer to the Fall months, we see the signs and promotions in the stores, the Pumpkin flavored beverages are available – but it doesn't feel like Fall.  For those of us living in the northern hemisphere – it's not easy to know when Summer ends at and Fall begins – it creeps upon us until the day that we need to leave the home with a jacket and we exchange the shorts for long pants.
When we read definitions – the division of the seasons is defined as:
Spring runs from March 1 to May 31;
Summer runs from June 1 to August 31;
Fall (autumn) runs from September 1 to November 30; and.
Winter runs from December 1 to February 28 (February 29 in a leap year).
For those of us in Texas, there's hot and there's heat-advisory hot and we are in October and thought of a jacket hasn't even crossed our mind. Fall may begin in November and last thru January; Winter may be for 6 weeks – February thru mid-March. For those in the Canadian states, there's winter and not-quite winter. Jackets are a necessity for the majority of the months. The definitions doesn't apply for us. But there are some traditions that despite the atmosphere, environment and weather, we continue to embrace such as the Pumpkin Spice Latte (and the other drinks on the secret Starbucks menu), falling leaves and boots.
All joking aside though, in North America – we have also added some seasons to the traditional 4 – Hurricane Season, Wildfire Season, Flood season, Mudslide season, Tornado season. Many of these overlap and occur in different parts of the country.
– Hurricane season is split by geography. "The Atlantic hurricane season runs from June 1st to November 30th, and the Eastern Pacific hurricane season runs from May 15th to November 30th" This is about 6 months of the year.
– Wildfire season in the Western United States – such as California – which can last up to 7 months of the year.
– Flood season – varies across the country and can be throughout the year. In early Spring there is flooding in the northern United States as the snow melts from the Winter months. In Summer and Fall – tropical storms cause flooding in the Southern/Coastal states. Flash flooding can occur during any season.
– Mudslide season is another season that impacts the Californians. Usually post wildfire, or after storms, the mudslides cause multiple casualties and destruction due to the quick, unpredictable timeline. In 2018, the news was focused on the Southern California mudslides.
The world is changing, our environment and weather is changing. But there are ways to keep the memories and documents safe and consistent. Insureyouknow has a tool to uncomplicate life – that is available in any season. It that can be utilized to digitally store all the information in case you need to access it remotely – or from the comforts of your own home. Whether it's too cold outside to access your safe-deposit box, or too hot to venture into the garage – an insureyouknow subscription will allow you remember the seasons past.
Until next time – Here's a song from the Netflix studio about the standard seasons – a jingle to keep in your head as you wonder where the seasons are.
Not Quite Yet… Back to School Frenzy
August 3, 2019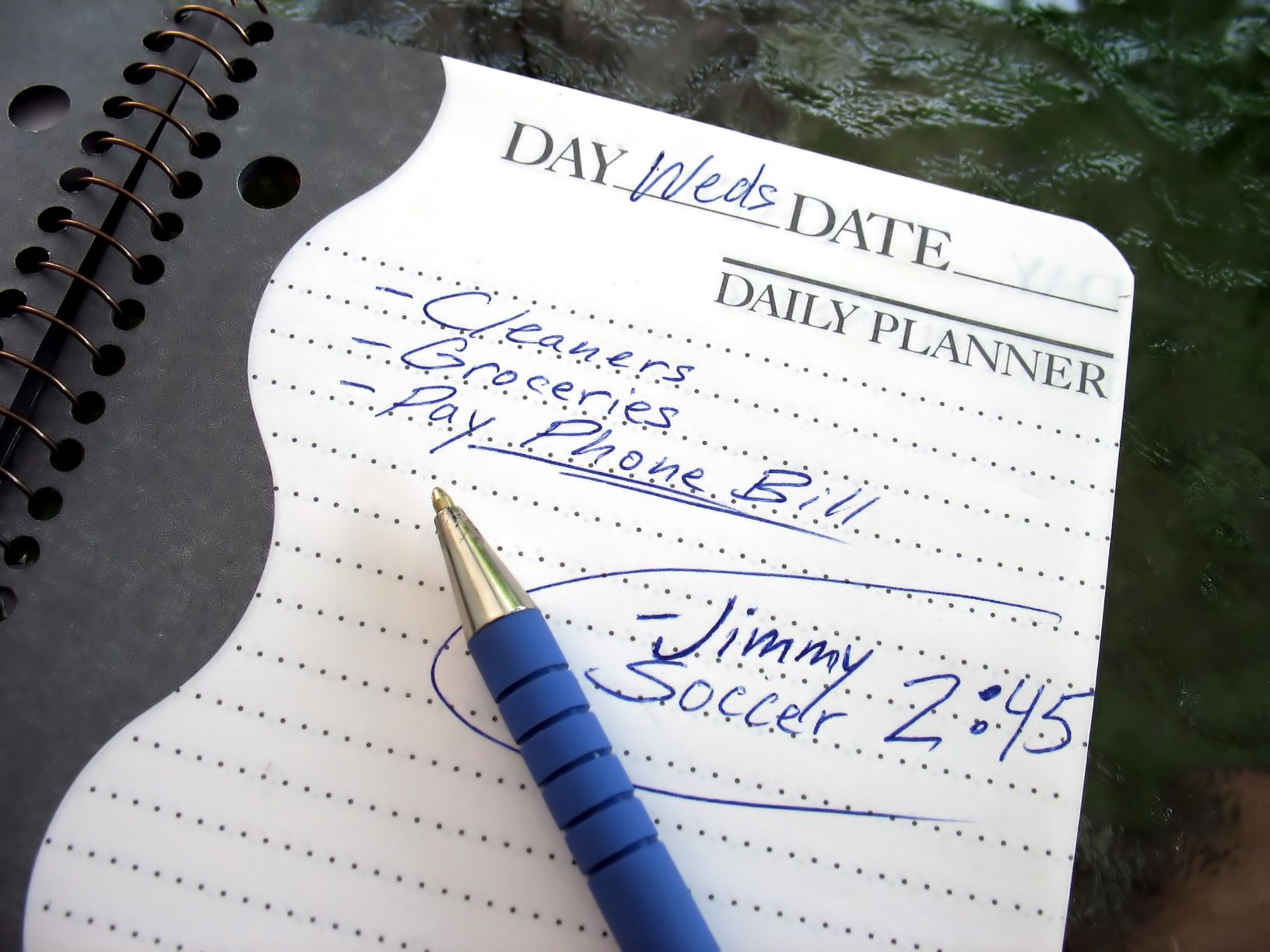 The children are watching… your every move, your every snack and your every minute carved out for yourself. They are hungry for attention, for something fun to do, for YOU. You could be their parent, uncle, grandparent, neighbor or even the passerby in the grocery store aisle, but the child has a fascination and need to soak up all stimuli. How can we fathom what is going on in their minds with neurons firing and brain cells absorbing YOU?
There are many similarities between the preparation for the school year, and learning more about what makes you, YOU.
School Supplies – We get a list of school supplies provided by the school perhaps 3-4 months before the new school year starts. Some people will purchase the full school supply package from the school, have the supplies delivered to the school and not worry about anything further – their job is done, without even reading the list. There is the group in the middle that have studied the list, reviewed the communal supplies like tissues and wipes, and child-specific – pencils, folders, and composition books and are working at their own pace to find the best deals and coupons at the best stores. And others will see the list, but not act upon it until the last days before the school year starts – nearly 100 days later – and will rush to the nearest store to gather everything and more.
Which is better, which is YOU? It really depends on your values. Group 1 saves mental stress but spends more. Group 2 saves money but takes on the mental stress throughout the summer.  Group 3 spends more and has intense mental stress. Our personality type dictates how we handle the school supply task – and other to-do items.
Organizing the Calendar – The Summer months give many families a chance to escape from reality. The calendar belongs to you instead of the school system. Some people will fill the calendar with vacations and camps; there is something "to-do" everyday – essentially keeping the constant flow. Others will take each day as it comes, they may not know what day it is, what time it is and what is the next meal – the Summer is the Summer. The last group tries to have it all – keeping a foot in reality but having some fun along the months.
Which have you followed, which is YOU? It really depends on your circumstance. Group 1 may have more financial resources. Group 2 may have more time. Group 3 may need more control. Our life dictates how we handle the calendar – and other activities in our lives.
As you watch the frantic caregivers purchase school supplies, organize their calendars, and keep the youth entertained for just a few more days – remember there's InsureYouKnow.org product offerings to reference those important records. It's a safe place to store all the information in case you need to access it remotely – or from the comforts of your own home. Take stock of the summer memories and your current resources with an annual plan.
Happy Birthday America!
June 30, 2019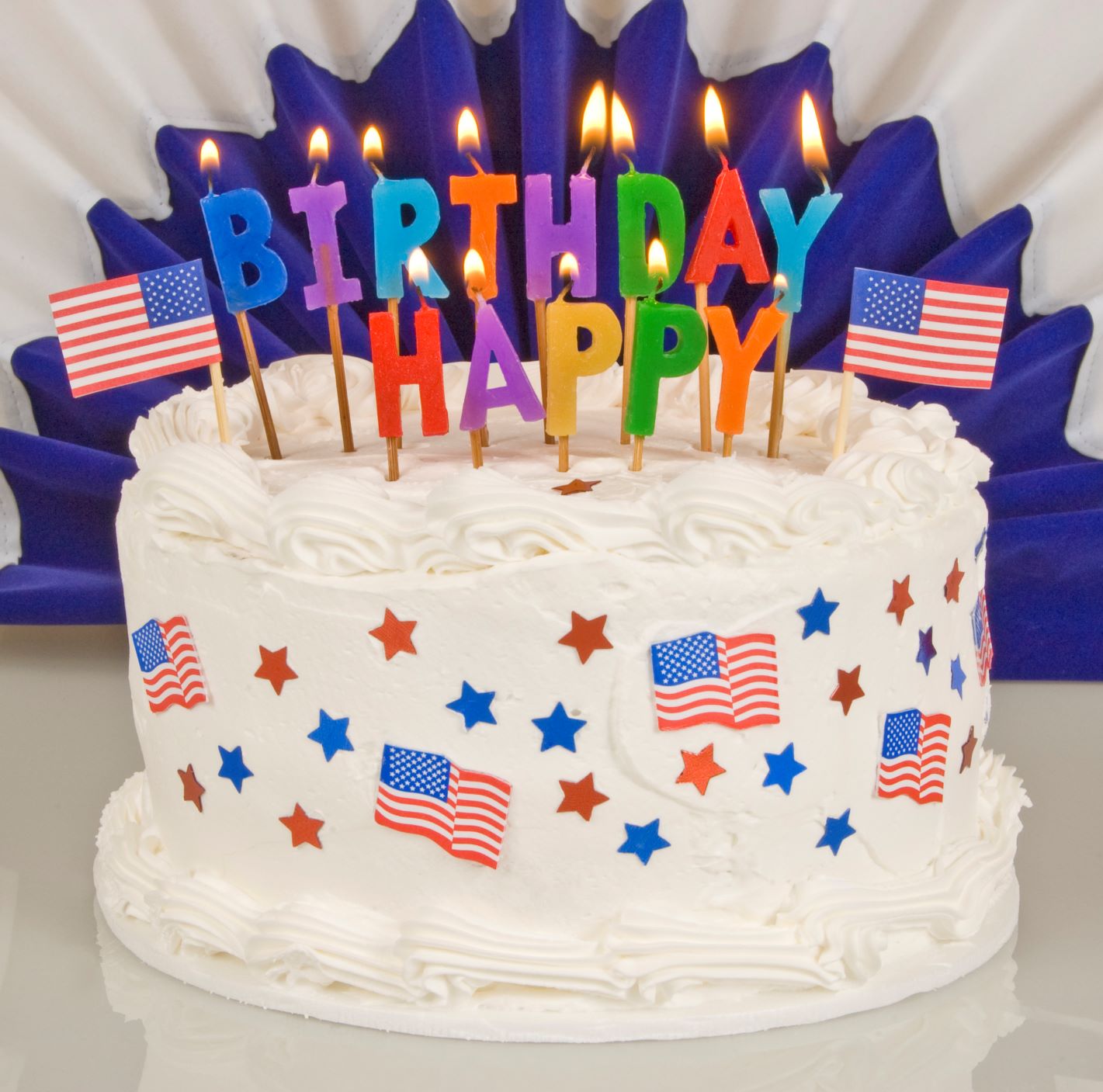 Happy Independence Day America. As the red, white and blue combinations emerge in our clothing and décor, marketing and sales galore treat our senses – It is a time for enjoyment in America. Fireworks, BBQ, Baseball, time with the family and friends – and for most of us – time off from work and the normal routine. Who doesn't enjoy a birthday and time to celebrate, a time to kick-back and accept that the summer season is here – heat and all.
The 4th of July celebrations have been diversifying since the first official celebrations in 1777, when "Philadelphians remembered the 4th of July. Bells were rung, guns fired, candles lighted, and firecrackers set off." Though we have introduced the summertime aspects of sports and outdoor foods to our traditions the fireworks remain!
Here are some facts about America that we can introduce into our own traditions:
There are 126x more people in the United States than in 1776. There is a reason that the American population continues to grow. With the 2020 Census coming up – we'll be able to have a more accurate count of who and where everyone lives. "In July 1776 there were an estimated 2.5 million people living in the Colonial United States. Currently there are approximately 316 million Americans." Do you have such colossal growth or debt during your lifetime that you haven't accounted for? Looking at all our accounts, the 401k accounts from our first place of employment, and checking with family members to see if there are any assets lurking out there. There may be more than you know.
We started celebrating the 4th of July holiday 100 years after the Declaration was signed. If we waited that long to formalize the important things in our lives we would be in trouble. Power of Attorney, Wills, Healthcare directives, your birthday wish list, the Bucket List,  – the family and friends may know what your wishes are – but have they changed over the years. Document and act upon the things that are important to you – before 100 years pass. Americans were so busy creating their young nation that they forgot to enjoy and recognize national holidays until 1870.
We have a Declaration of Independence  How many of us have read the declaration of Independence since we left school? There are lot of words, and a lot of fine print – and it's the fine print that defines the why – why our military continues to fight for America. The British rules and regulations were stifling the growth of America, and the 13 states came together to put together a document to publicly declare freedom The full Declaration of Independence can be found in many books and the original lies in National Archives in Washington DC. Where is the history of your life, your family and the why?
As a proud American, with access to life, liberty and justice, the access we have to continue to keep our belongings safe is easy. With InsureYouKnow.org – an American based-company –our online information is safe. The ability to access documents, and files remotely – or from the comforts of your own home can be taken for granted, just like so many other things. An annual plan is also available for cost-savings.
5 Ways to Build Your Emergency Fund Quickly
December 21, 2018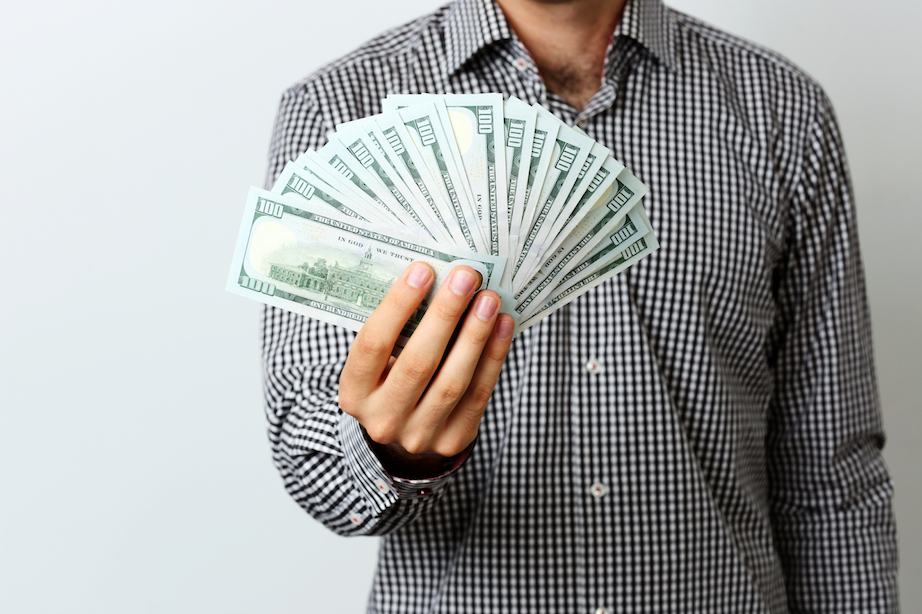 Experts agree: Everyone should have an emergency fund with enough money to cover six to eight months of living expenses. This is money you set aside in case of a major life-changing event, such as a job loss.
If you haven't saved up the recommended amount, you aren't alone. A recent survey from Bankrate found that only 29 percent of Americans have saved six months' worth of expenses. Another 23 percent have saved nothing at all.
While those statistics may make you feel better about your own situation, you don't want to get complacent. If you lost your job tomorrow, would you be able to make rent next month? If you had a major medical emergency and couldn't work for three months, could you afford groceries?
If you answered "No" to those questions, it's time to build that emergency fund—quickly. Here are a few ways to get started.
Slow your spending.

It goes without saying that the first thing you should do is to take a good, hard look at your budget and determine where you can cut back. One of the first items on the chopping block is always cable and other forms of entertainment. You don't have to deprive yourself, but do you really need both Netflix and Amazon Prime? Other easy places to cut include gym memberships, subscriptions and eating out.

Sell your stuff.

If you have a lot of unused items in your house, this is a good time to clear out space and get a little extra cash at the same time. You can sell the clothes your kids have outgrown at a garage sale. You can find those collectible toys gathering dust in the attic and post them on eBay. You can take that bread maker you've used twice and list it on Craigslist. Just be sure to

stay safe when selling items online

.

Get a part-time job.

Assuming you have the time, you may want to look into getting a part-time job while you build up your reserves. You don't have to relive your teenage days and work the drive-thru at the fast food restaurant down the joint, but you may be able to pick up some hours at the local bookstore. If you're a fitness fanatic, perhaps you could work the front desk at your gym or teach some group classes. If you have a reliable vehicle, you could get earn a little extra money as a rideshare driver.

Bill yourself.

Sometimes you just need to change your mindset. Consider your emergency fund to be a monthly bill, and make sure you pay that bill just like you would any other. You can set the amount and due date and make it a part of your monthly budget. Even better, set it up as an automatic payment so you don't even have to think about it. Alternatively, you could vow to transfer a set amount of cash—say $20—into your savings account every Friday. It may seem like a small step, but it all adds up.

Save any bonus money.

If you get a bonus at work or a tax refund, put that money in your savings account immediately. You may be tempted to spend it, but try to think about the long-term benefits. The same goes for a raise: Instead of budgeting that extra 2–3 percent into your regular spending, move the amount over to savings. You're already getting by without it, after all, so you won't even miss it.
After you've got a good chunk of change set aside, you might want to look into moving it to a high-yield savings account. You don't want to invest it because you want it to be readily available, but you don't want it sitting in an account earning next to nothing in interest either. Be sure to store your bank's information along with your other important documents on InsureYouKnow.org so you and your loved ones know how to access the money if and when you need it.