Medicare Will Cover Shingles Vaccine in 2023
December 27, 2022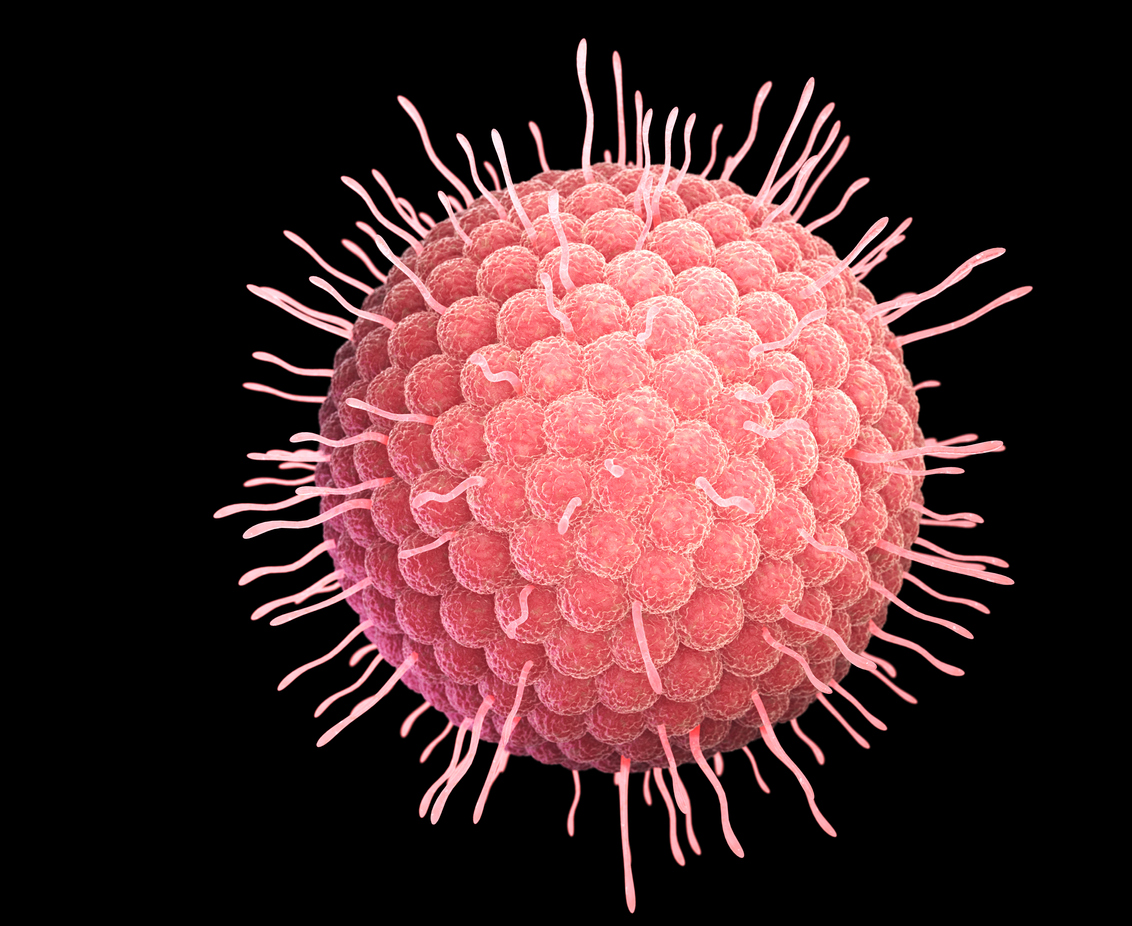 Starting in January 2023, Medicare will cover the cost of the shingles vaccine, Shingrix.
The Centers for Disease Control and Prevention (CDC) recommends adults 50 years and older get two doses of Shingrix two to six months apart to prevent complications from the disease shingles. Shingrix is more than 90 percent effective in preventing illness, according to the CDC. But for many people on Medicare, it had been unaffordable at more than $200 for the shot regimen.
The Inflation Reduction Act of 2022 aims to reduce the cost of some drugs and close this barrier to good healthcare. As of January 2023, all vaccinations covered under Medicare part D that are approved and recommended by the Centers for Medicare and Medicaid and the CDC will be covered without a copay. So, no cost-sharing will be associated with the administration of Shingrix, as well as flu shots; tetanus, diphtheria, and pertussis vaccines; and COVID-19 vaccines.
What is "shingles"?
Shingles is an invasive, painful outbreak of rash or blisters on the skin that can damage your vision or hearing, make you lose hair, and cause long-term nerve pain. It is caused by the varicella-zoster virus—the same virus that erupts in chickenpox. After you have chickenpox, the virus stays in your body. It may not result in problems for many years, but as you get older, the virus may reappear as shingles.
Is shingles contagious?
Shingles is not contagious. But you can catch chickenpox from someone with shingles. If you've never had chickenpox or the chickenpox vaccine, try to stay away from anyone who has shingles. If you have shingles, try to stay away from anyone who has not had chickenpox or the chickenpox vaccine, or anyone who might have a weak immune system.
Who is at risk for shingles?
Anyone who has had chickenpox is at risk of getting shingles. More than 99 percent of Americans born before 1980 have had chickenpox, even if they don't remember it. The risk of contracting shingles increases as you get older; shingles is most common in people over 50. People with weakened immune systems are at higher risk of getting shingles. About one out of every three people in the United States will develop shingles during their lifetime. It is rare, but possible, to get shingles more than once.
What are the symptoms of shingles?
Early signs of shingles include burning or shooting pain and tingling or itching. It is usually on one side of the body or face. The pain can be mild to severe.
One to 14 days later, you will get a rash. It consists of blisters that typically scab over in 7 to 10 days. The rash is usually a single stripe around either the left or the right side of the body. In other cases, the rash occurs on one side of the face. In rare cases (usually among people with weakened immune systems), the rash may be more widespread and look like a chickenpox rash. Some people may also have other symptoms, including fever, headache, chills, and an upset stomach.
What are some complications caused by shingles?
Postherpetic neuralgia (PHN) is the most common complication of shingles. It causes severe pain in the areas where you had the shingles rash. It usually gets better in a few weeks or months, but some people can have pain from PHN for many years, and it can interfere with daily life.
Temporary or permanent vision loss can happen if shingles affects your eye.
Hearing or balance problems are possible if you have shingles within or near your ear. You may also have temporary or permanent weakness in the muscles on that side of your face.
Very rarely, shingles can also lead to pneumonia, brain inflammation (encephalitis), or death.
How is shingles diagnosed?
Usually, your healthcare provider can diagnose shingles by taking your medical history, looking at your rash, and after scraping off tissue from the rash or swabbing some fluid from the blisters, sending the sample to a lab for testing.
How can shingles be treated?
There is no cure for shingles. Antiviral medicines may help make the attack shorter and less severe. They may also help prevent PHN. Recommended medicines are most effective if you can take them within three days after the rash appears. Pain relievers may also help with the pain. A cool washcloth, calamine lotion, and oatmeal baths may help relieve some of the itching associated with shingles.
InsureYouKnow.org
If you are at risk of getting shingles, contact your healthcare provider or pharmacist to schedule a Shingrix shot early in 2023, even if you are not covered by Medicare. Shingrix is also covered by most health insurance plans so check with your insurance provider to see if the vaccine is included in your plan.
At insureyouknow.org, record the date of your first shot and set a reminder for your second shot two to six months later. You'll be off to a great start in preventing the pain and possible side effects of shingles in 2023.
Drug Shortages Amid the "Tripledemic"
December 14, 2022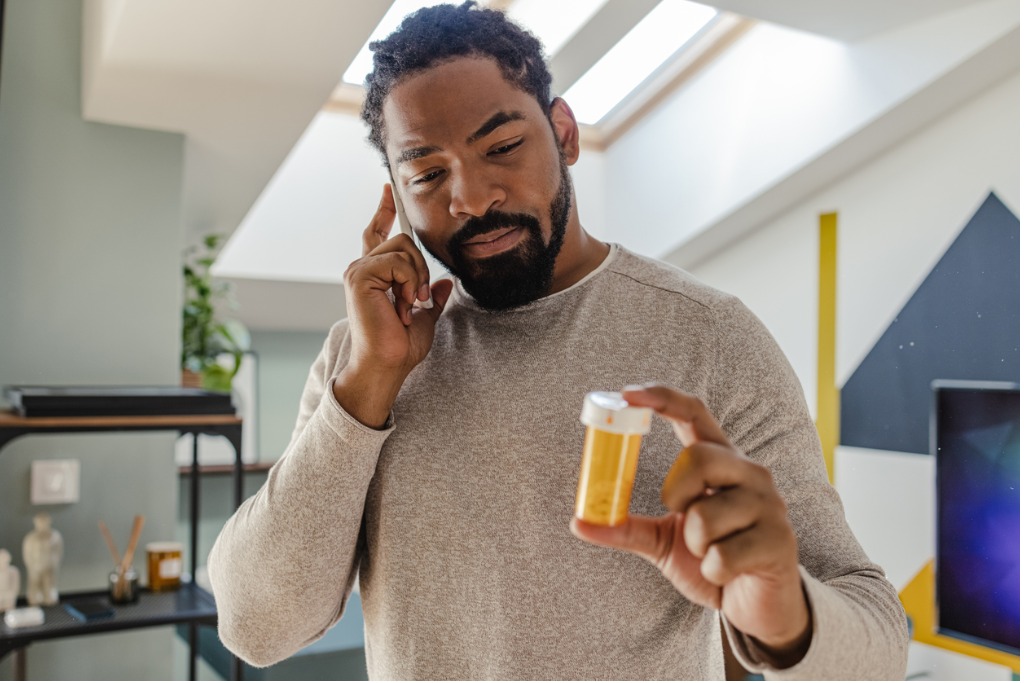 'Tis the season to be jolly, but your cheerfulness may be challenged by drug shortages across parts of the country, with the "tripledemic"—cases of flu, respiratory syncytial virus (RSV), and COVID-19—driving high demand for medications. These seasonal respiratory illnesses have emerged earlier than usual and have spread quickly and simultaneously across the country.
Healthcare Concerns
Record levels of illnesses have caused a spike in the demand for amoxicillin, resulting in an acute shortage of the antibiotic, which is widely used for the treatment of bacterial widespread upper and lower respiratory infections.
Physicians are facing shortages of critical drugs used during surgery. Shortages of key anesthesia medications used for most procedures and surgeries, and critical pain medications such as fentanyl are forcing doctors to use alternatives that may not be first-line or the optimal treatment for conditions or scenarios, or in the best interests of patients.
FDA and Pharma Companies' Responses
According to the Federal Drug Administration (FDA), 123 of 184 listed drugs are currently in shortage. Officials say one of the reasons for the shortages is that drugs are manufactured based on orders from the previous year, meaning pharmaceutical companies don't keep an inventory on hand year after year. Some manufacturers report that this year's orders didn't anticipate the heavy season for respiratory illnesses.
The FDA is working closely with numerous manufacturers and others in the supply chain to understand, mitigate, and prevent or reduce the impact of intermittent or reduced availability of certain products, including several over-the-counter (OTC) medicines used for symptomatic relief, such as the children's medications liquid acetaminophen and ibuprofen. The FDA also has taken steps to help relieve the shortage by putting out guidance to pharmacists to make liquid amoxicillin for children from pill versions. (Amoxicillin pills for adults are not in short supply.)
Drug Manufacturing Problems
Drug manufacturers are having problems keeping up with their needs, including manufacturing and quality problems, delays, and discontinuations. Additional factors causing drug shortages are difficulties in acquiring raw materials, manufacturing problems, regulatory issues, business decisions, and disturbances within the supply chain.
Patients' Actions
Throughout the country, shortages of certain medications and over-the-counter (OTC) pain relievers are leaving people on the hunt for a pharmacy or a grocery store to fill prescriptions and OTC products. Tamiflu, Adderall, and as already mentioned, even the standard antibiotic amoxicillin in liquid form, is getting hard to find.
If you can't find a recommended medication readily available, you may need to call multiple pharmacies, look for a generic version, ask your doctor for an alternative prescription, or ask your pharmacist how to use an adult version of a medication for a child.
Brigid Groves, a pharmacist and the senior director for practice and professional affairs at the American Pharmacists Association, says, "The most important thing families can do for a sick loved one is to get them tested. Most doctor's offices and some pharmacy clinics can do rapid tests to help determine whether your symptoms are coming from a viral or bacterial illness."
InsureYouKnow.org
If you face challenges finding medications during the tripledemic, persevere in your hunt to fill a prescription or to find a substitute recommended by your healthcare professional. Document your health insurance and flexible spending account activities, lists of prescribed and OTC medications, where you found them, and when you'll need to find and fill them again at insureyouknow.org
Kick Your Health Benefits into High Gear
December 1, 2022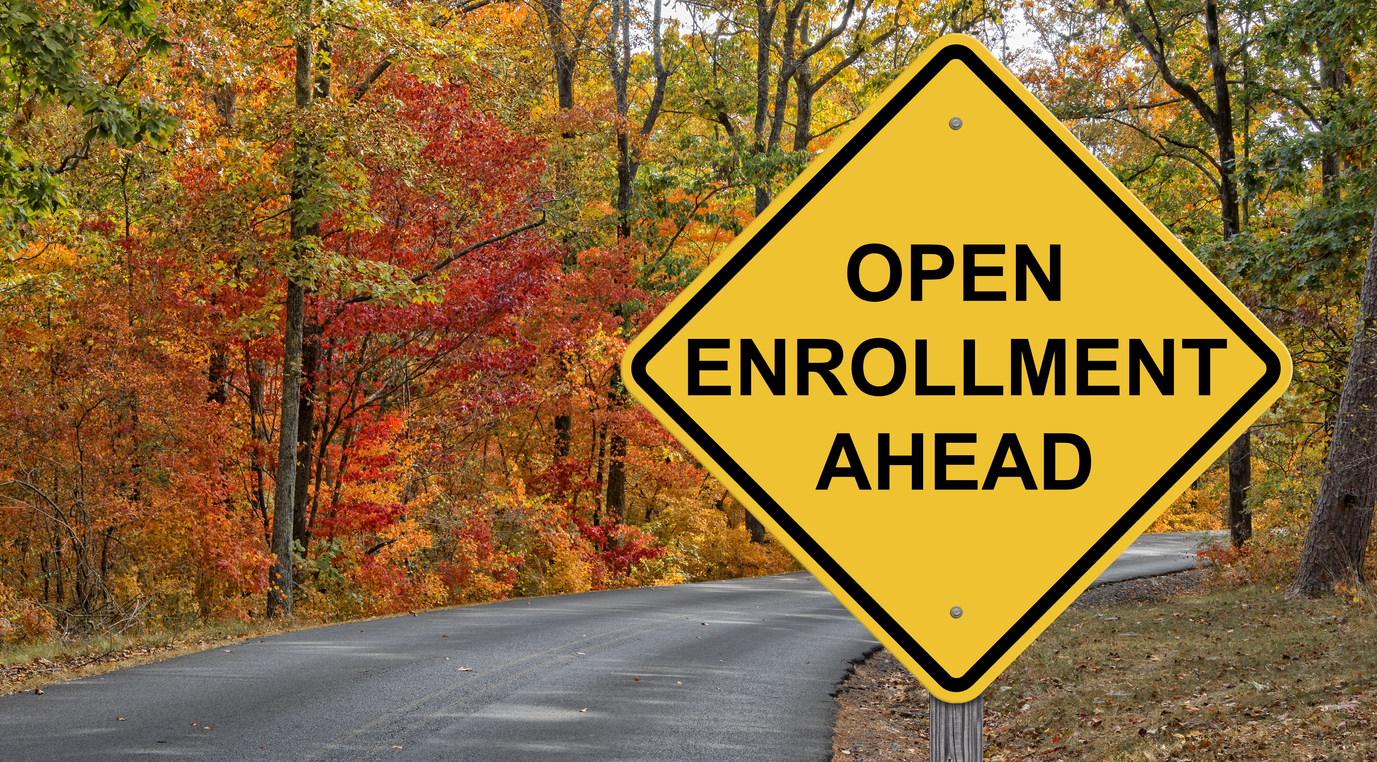 As open enrollment season kicks into high gear, millions of people will have an opportunity to choose their 2023 health benefits.
Employers' Healthcare Costs
Employers' healthcare costs are rising, with large companies forecasting up to an 8 percent increase for 2023. The main difference with previous years will be higher prescription drug costs, which will jump 10 percent, the highest in the past decade.
Many companies will try to limit the share they pass along to their workers, as benefits are seen as a key attraction and retention tool in a tight job market.
Employees' Healthcare Costs
For 2022, annual family premiums for employer-sponsored health insurance averaged $22,463, up slightly from $22,221 in 2021, according to the 2022 benchmark KFF Employer Health Benefits Survey. On average, workers contributed $6,106 toward the cost of family premiums, with employers paying the rest. The average premium for single coverage was $7,911 (up from $7,739 in 2021), with employees paying $1,327 annually, according to the survey. Nine percent of covered workers, including 21 percent of covered workers at small firms, are in a plan with a worker contribution of $12,000 or more for family coverage.
While premium data for 2023 generally won't be available until after the new year begins, workers may see larger increases than in recent years.
Triple-Tax Advantaged HSAs
Some tools can help you manage your healthcare costs. More than three-quarters of large employers offer Health Savings Accounts (HSAs) that offer triple tax advantages: money contributed is pre-tax, it grows on a tax-free basis, and then can be withdrawn tax-free to pay for qualifying medical expenses now or in the future, all the way through retirement.
You can contribute to an HSA only if you're enrolled in a qualifying high-deductible health plan. Average annual premiums for workers enrolled in HSA plans are lower than the overall average, but workers shoulder higher costs until they meet their deductible.
Employees can contribute up to $3,850 to their HSA for individual coverage for 2023, up from $3,650 this year; for family coverage, workers can contribute up to $7,750, up from $7,300 this year, per an announcement by the Internal Revenue Service. Catch-up contributions for those 55 and over remain $1,000.
Many HSAs give account holders the option to invest a portion of their money in the stock market. But fewer than 10 percent do so, as opposed to leaving their money just sitting in cash. If you can afford to pay your medical bills through your regular cash flow, your HSA funds will likely grow over time in the market and can be used in retirement to pay for a range of qualifying medical expenses.
HSAs are portable and remain with the owner through plan and job changes. If you are no longer enrolled in a qualifying high-deductible health plan, you can no longer contribute to your account, but you can still tap it to pay qualifying medical costs. Flexible-spending accounts (FSAs), by contrast, are linked to a particular employer; unlike HSA funds, money in an FSA must be spent down or forfeited within a certain period.
Health Insurance Plans under the Affordable Care Act
Outside of the employer market, open enrollment began on November 1 on Healthcare.gov for individual and family health insurance plans under the Affordable Care Act. In most states, open enrollment ends on January 15, although you must enroll by December 15 if you want coverage to begin on January 1. The Inflation Reduction Act extended the enhanced premium subsidies for ACA enrollees through 2025; for many, that may offset the moderate average increases expected to premiums.
Impact of Rising Drug Costs
There are two main reasons drug costs are rising: First, pharmaceutical companies are introducing better, but more expensive drugs for several important conditions. In most years, total drug cost would be tempered by other brand name drugs that were being replaced by generics, but in 2023, there will be fewer of these than usual.
Second, pharmaceutical companies are raising the prices they charge to private health insurance plans because they anticipate having to lower the prices they charge to Medicare. The recent Inflation Reduction Act allows Medicare to negotiate drug prices for the first time. Currently, only 10 drugs are on the negotiation list, but these are widely used. The list will rise to 20 drugs in the future.
The "No Surprises" Act
The "No Surprises" Act that went into effect in January 2022 is having its intended effect of lowering surprise out-of-network charges to patients who get emergency care, non-emergency care from out-of-network providers at in-network facilities, and air ambulance services from out-of-network providers.
InsureYouKnow.org
After you determine your healthcare insurance coverage for 2023, file your decisions at insureyouknow.org. Keep aware of government mandates that can affect your healthcare expenses for prescription drugs, out-of-network charges, changes in Medicare, increases in premiums, and your HSA and FSA contributions and withdrawals.
Take a Vacation = Take Care of Yourself
September 27, 2022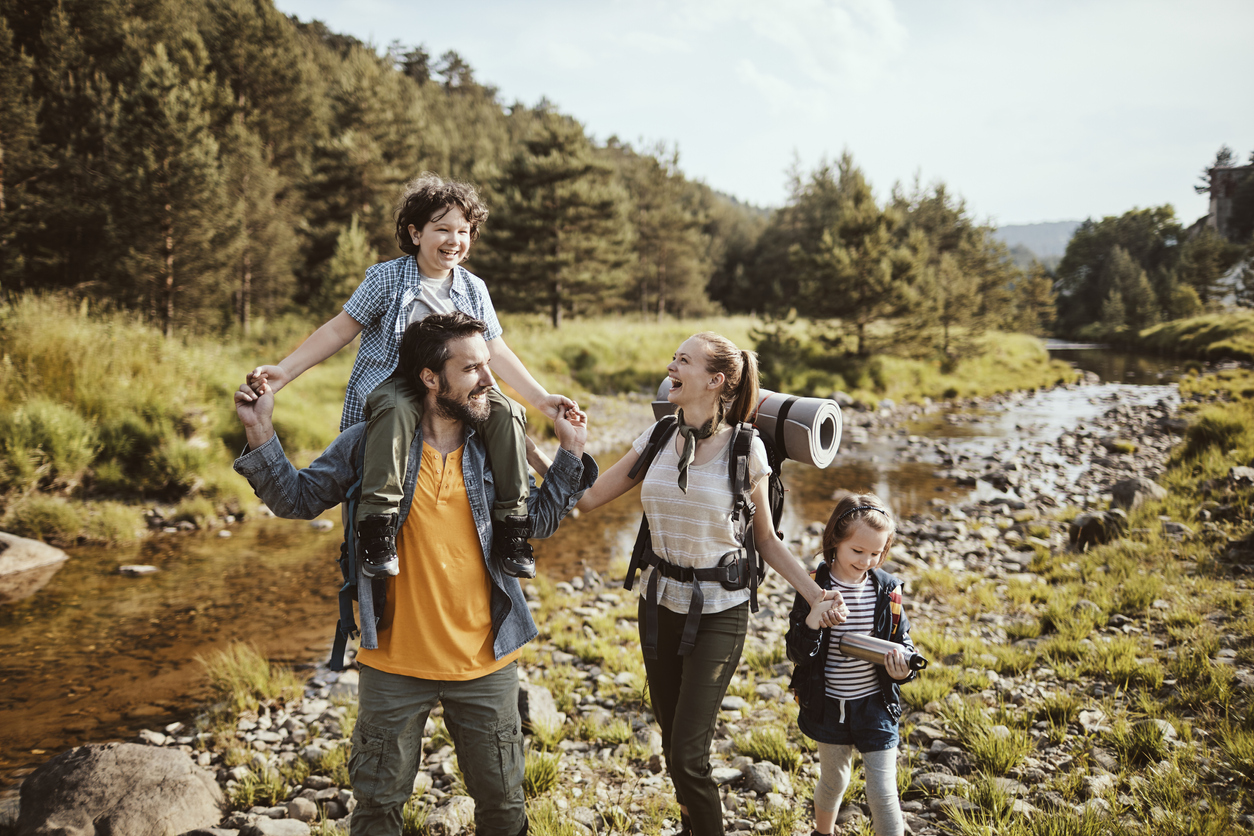 You work hard but do you also take time to relax, seek adventure, and recharge your mind and body? There are some major benefits to taking a vacation although many employees come up with excuses not to use all their vacation time each year.
Memo to Employees: Taking a Vacation Has Benefits
After you come up with a bounty of excuses for not taking a vacation—you feel guilty about being away from your office, you may think a vacation would be too expensive, or you are saving excess time for an unexpected event—you may be able to overcome these obstacles when you realize a vacation can provide the following benefits.
Improves mental health. A recent study reports that after taking a vacation, travelers feel less anxious, happier, and well-rested.
Brings happiness before, during, and after a trip. Planning a vacation helps you visualize the happiness your vacation will bring that will be experienced during your trip and as fond memories after you return to work.
Increases productivity and creativity. When your brain is exposed to new experiences including languages, sights, sounds, and cultures, you feel revitalized, and your creativity is boosted. If you take regular time to relax, you'll be less likely to experience burnout.
Strengthens relationships. Traveling and exploring with other travelers—friends, family, or even a tour group– can add some fun and closeness to your relationships.
Memo to Employers: Encouraging your workers to take a vacation has benefits
If you are an employer, encourage your workers to take time off. Both you and your team deserve a break and the freedom to schedule vacations. To encourage your employees to take vacations, pay attention to these tips from Business News Daily:
Acknowledge your employees' need for vacation time.
Build a process through which team members can cover for colleagues taking time off.
Regularly remind employees of deadlines to submit holiday vacation requests.
Show interest in your employees' vacation plans.
Clearly explain your time-off policies in your employee handbook.
Promote a healthy work-life balance as part of your company culture.
Lead by example and take vacations.
InsureYouKnow.org
Whether you rely on colorful printed brochures or flashy online resources, start planning a well-deserved vacation now! When you decide on an international, stateside, or local adventure, check on any medical precautions, prescriptions you may need to have at the ready for the duration of your trip, and health and travel insurance policies. Then, record all your travel arrangements for your getaway at insureyouknow.org.
Calling All Employers to Support Mental Health
August 15, 2022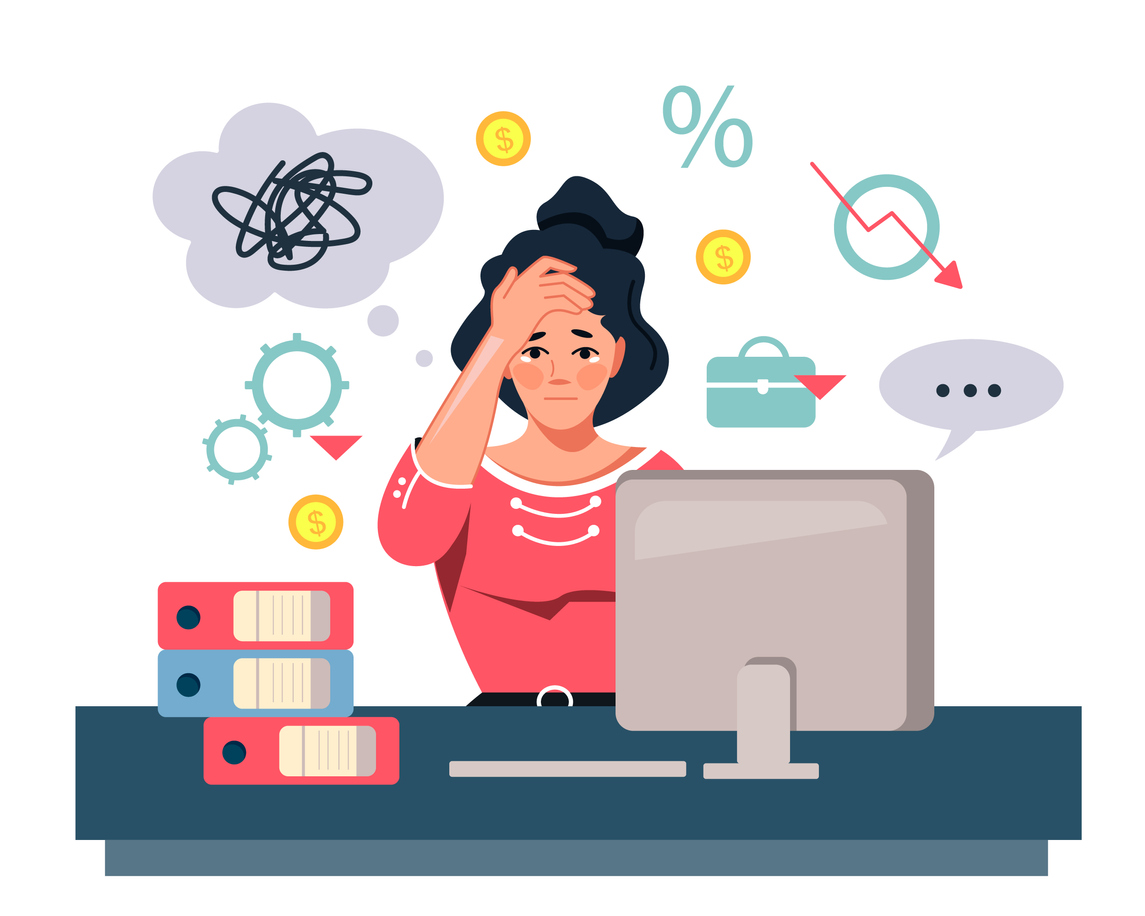 According to the American Psychological Association's (APA) 2022 Work and Well-being Survey, eight in 10 U.S. workers say they would prefer to work for companies that provide support for mental health concerns. Of the employees surveyed, 71 percent believe employers are more concerned about the mental health of their employees now than in the past.
When asked to select from a list of a dozen possible supports that they would like to see employers offer, flexible work hours were the most chosen support at 41 percent of workers, followed by a workplace culture that respects time off at 34 percent, the ability to work remotely at 33 percent, and a four-day work week at 31 percent.
Potential Benefits of Supporting Mental Health
Increased productivity: Research shows that nearly 86 percent of employees treated for depression report improved work performance. Also, treatment of depression has been shown to reduce absenteeism and presenteeism (lost productivity occurring when employees are not fully functioning in the workplace because of an illness, injury, or other condition) by 40 to 60 percent.
Increased retention: In a 2019 survey of more than 1,500 employees nationwide, more than a third of the respondents said they had left a job due at least in part to mental health. Of these, 59 percent said mental health was the primary reason.
Decreased health care and disability costs: According to the National Alliance on Mental Illness, rates of cardiovascular and metabolic diseases are twice as high in adults with serious mental illness. The connection between physical health and mental health prompted the American Heart Association to release a report called Mental Health: A Workforce Crisis. It urges employers to provide comprehensive programs for the prevention and treatment of mental illness. The report found that the cost of doing nothing is higher than investing in evidence-based prevention and treatment.
Ways to Support Employee Mental Health
With these findings in mind, employees should consider implementing the following five ways to support employee mental health:
1. Understand how mental health impacts your employees.
Make mental health training mandatory for your company's leaders to help them be more aware of and invested in this aspect of their employees' well-being.
Train managers on what to do if they see signs of emotional distress or substance abuse.
Use mental health calculators to estimate the prevalence and associated costs of untreated depression and alcohol and substance abuse at your workplace.
Consider using surveys such as the Work Limitations Questionnaire and the Brief Job Stress Questionnaire to measure how your employees' health and stress levels affect their productivity.
2. Include mental health coverage as part of your health care plan.
Learn about the Mental Health Parity and Addiction Equity Act. It requires insurance coverage for mental health conditions, including substance use disorders, to be no more restrictive than insurance coverage for other medical conditions.
Avoid plans that offer "phantom" mental health coverage. And find out how many psychologists and psychiatrists are in-network.
Provide a health savings account (HSA) to help offset out-of-pocket costs.
3. Establish an employee assistance program (EAP).
Many companies use an employee assistance program (EAP) to support workplace mental health. While some employees may be reluctant to use this resource due to fear of stigma, shame, and lack of understanding about how these confidential programs work, you can take the following actions to increase EAP usage:
Provide direct access to mental health professionals via phone or in person.
Offer this resource to employees as well as to their immediate family members.
Make it easy for employees to know with whom to talk or where to go to access mental health resources.
Emphasize that your EAP can be accessed confidentially and free of charge.
4. Use communication to reduce stigma and increase access to mental health resources.
Don't wait until open enrollment to mention mental health benefits and community resources. Promote them frequently, such as in monthly newsletters.
Ensure that your executives mention emotional well-being every time they talk about recruiting talent and building an inclusive culture that helps employees bring their best selves to work.
Offer workshops so employees can learn more about mental health and resilience.
5. Promote well-being.
Build as much flexibility as possible into all employees' schedules.
Offer access to apps that can help with sleep and stress reduction.
Consider offering a meditation room, mindfulness training, or yoga classes at work.
Encourage employees to use their vacation time. Some companies do this by limiting the number of vacation days employees can roll over into the next year.
Provide accommodations and develop a return-to-work process so that employees who need to take a leave of absence because of a mental health issue feel supported when they come back.
And finally, create opportunities for employees to build connections with one another, such as through social events, affinity groups, and social media platforms.
APA Survey Conclusions
The APA survey shows that the U.S. currently has a workforce that seeks improvements to mental health support at work. While the pandemic may have exacerbated stressors among workers, particularly those in marginalized communities, it also provided an opportunity for employers to take action to prioritize employee well-being.
InsureYouKnow.org
Whether you are an employer or an employee, you can support mental health coverage as part of your company's health care plan. At insureyouknow.org, you can document healthcare benefits that cover your mental health concerns, a list of the healthcare providers with whom you visit, and a record of prescriptions you take for physical and mental health issues.
In August, Embrace National Wellness Month
July 14, 2022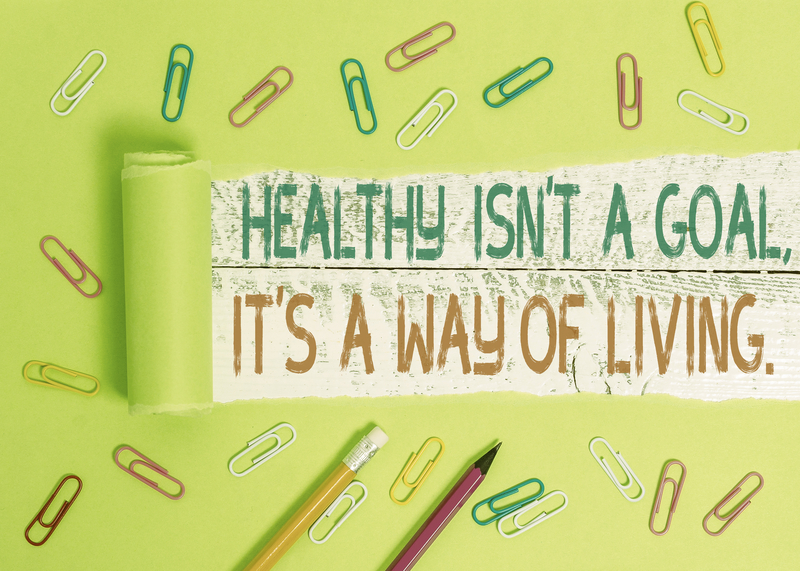 When you think about "wellness," being physically fit may come first to your mind. During National Wellness Month in August, if you also focus on self-care, managing stress, and adopting healthy routines, you can establish lifestyle changes and add long-lasting habits to your list of wellness goals.
Practicing Self-Care
At Chopra.com, you'll learn that self-care is simply one of the best medicines for managing stress. Self-care means the daily, weekly, and lifelong behaviors, actions, and thoughts you take to preserve or improve your long-term health and happiness.
You can make small self-care changes, including:
Increase your water intake.
Add more fruits and vegetables to your diet.
Monitor your sleep and make adjustments for better sleep habits.
Join a yoga, walking, or aerobics class.
Learn to meditate and practice it daily.
These small steps can lead to many more healthy habits in your lifestyle.
Managing Stress
There are many healthy ways to manage stress, including:
Recognize the things you can't change. 
Avoid stressful situations. 
Get exercise. 
Change your outlook. 
Do something you enjoy. 
Learn new ways to relax. 
Connect with loved ones.
Get enough sleep. 
Maintain a healthy diet. 
Learn to say no. 
Adopting Healthy Routines
Physical activity is any body movement that works your muscles and requires more energy than resting. Walking, running, dancing, swimming, yoga, and gardening are a few examples of physical activity.
Being active can:
Protect your heart.
Improve blood flow.
Lower blood pressure and cholesterol levels.
Give you more stamina and the ability to cope with stress.
If you're inactive, you're nearly twice as likely to develop heart disease than if you're active. Learn more about the benefits of physical activity on the National Heart, Lung, and Blood Institute website.
Keeping Track of Your Health
When you go to your healthcare provider for an annual wellness check or during the year for other medical concerns, you probably receive follow-up messages about lab test results, diagnoses, or medications recommended. Your healthcare provider keeps your medical record on file but it's a good idea for you to maintain your personal health record.
What kind of information should you put in a personal health record? You could start with:
Copies of your health insurance cards and vaccination records.
Your name, birth date, blood type, and emergency contact information.
Date of last physical.
Dates and results of tests and screenings.
Major illnesses and surgeries, with dates.
A list of your medicines and supplements, the dosages, and the length you've taken them.
Any allergies.
Any chronic diseases.
Any history of illnesses in your family.
InsureYouKnow.org
During National Wellness Month, you can save your personal health record at insureyouknow.org  and keep updating it after each visit to your healthcare provider or if you have any changes in your health conditions or prescriptions.
Drought Eased by Rain and Your Call to Action
May 1, 2022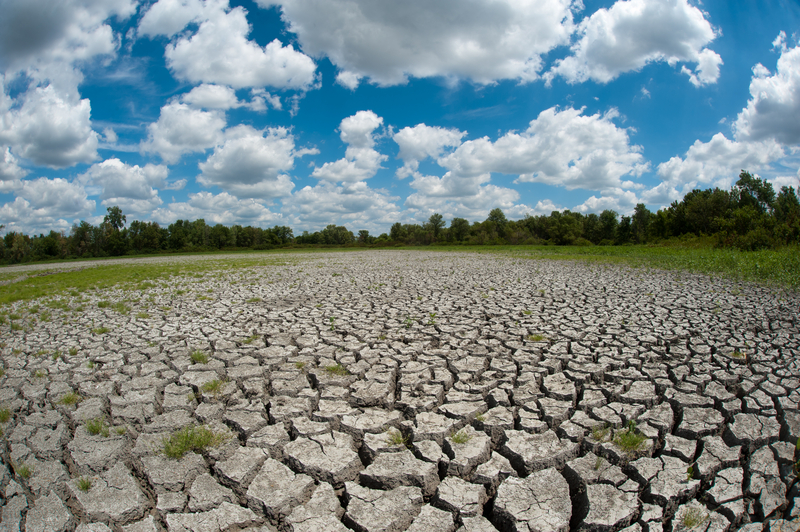 Is it raining today or is rain in the forecast this week? Rain can bring relief to drought—a prolonged period of abnormally low rainfall, leading to a shortage of water. Droughts can last a single season, a whole year, or for many years, and can affect a few hundred or millions of square miles.
Public health implications of drought include concerns about water, food and nutrition, air quality, sanitation and hygiene, recreational risks, and infectious and chronic diseases.
Water
Reduced stream and river flows can increase the concentration of pollutants in water and cause stagnation that kills fish and other aquatic life. Many parts of the United States depend on groundwater as a primary source of water. Groundwater sometimes contains naturally present germs and harmful chemicals from the environment, such as arsenic and radon. More often, human activities contaminate groundwater.
What Can You Do? Learn to correctly use fertilizers and pesticides; maintain septic systems; properly remove or store wastes; and prevent chemical spills at work sites.
 Food and Nutrition
Drought can limit the growing season and create conditions that encourage insect and disease infestation in certain crops. Low crop yields can result in rising food prices and shortages, potentially leading to malnutrition.
What Can You Do? Whether you grow your vegetables or buy them at a farmer's market or grocery store, select drought-tolerant vegetables specifically bred for drought resistance. Popular choices include lima beans, pole beans, corn, mustard greens, okra, squash, Heatwave II tomatoes, Black Diamond watermelons, and most herbs. 
Air Quality
The dusty, dry conditions and wildfires that often accompany drought can harm your health. Fire, combined with dry soil and vegetation, increases the number of particulates suspended in the air, such as pollen, smoke, and fluorocarbons that can irritate the bronchial passages and lungs, making chronic respiratory illnesses like asthma, bronchitis, and bacteria pneumonia worse.
What Can You Do? Learn about CDC's EXHALE strategies to help people with asthma achieve better health: Education on asthma self-management; X-tinguishing smoking and exposure to secondhand smoke; Home visits for trigger reduction and asthma self-management education; Achievement of guidelines-based medical management; Linkages and coordination of care across settings; Environmental policies or best practices to reduce asthma triggers from indoor, outdoor, or occupational sources.
 Sanitation and Hygiene
Having water available for cleaning, sanitation, and hygiene reduces or controls many diseases. Drought conditions create the need to conserve water, but conservation efforts should not prevent proper sanitation and hygiene.
What Can You Do? Your attention to personal hygiene, cleaning, hand washing, and washing of fruits and vegetables can be done in a way that conserves water and reduces health risks. Install low-flow faucet aerators in your business and home to reduce water consumption while maintaining hand washing and other healthy hygienic behaviors.
Recreational Risks
If you engage in water-related recreational activities during drought, you may be at increased risk for waterborne disease caused by bacteria, protozoa, and other contaminants such as chemicals and heavy metals.
What Can You Do? The best way you can prevent swimming-related illnesses from spreading is to keep germs out of the water in the first place. This means that if you or your child has been sick with diarrhea in the past two weeks, you should stay out of the water. To protect yourself from the most common swimming-related illnesses, keep water out of your mouth when you swim and dry your ears after you swim.
Infectious Disease
Increases in infectious disease can be a direct consequence of drought. Viruses, protozoa, and bacteria can pollute groundwater and surface water when rainfall decreases. If you get your drinking water from a private well or if you have an underlying chronic condition, you may be at higher risk for drought-related infectious disease.
What Can You Do? To prevent the spread of acute respiratory and gastrointestinal illnesses from person to person, be diligent in handwashing. If you get your drinking water from a well, check it at least every spring to make sure there are no mechanical problems and test it once each year for total coliform bacteria, nitrates, total dissolved solids, and pH levels. If you suspect other contaminants, you should test for those as well. 
Chronic Disease
Conditions associated with drought may negatively impact people who have certain chronic health conditions such as asthma and some immune disorders. Drought-related changes in air quality, such as increased concentrations of air particulates and airborne toxins resulting from freshwater algal blooms, can irritate the eyes, lungs, and respiratory systems of persons with chronic respiratory conditions.
What Can You Do? By making healthy behavior part of your daily life, you may prevent the exacerbation or occurrence of chronic disease conditions. Heed warnings about adverse weather conditions and stay indoors, avoid strenuous outdoor activities, and take prescribed medications. Talk to your health care provider if symptoms worsen.
 Diseases Transmitted by Insects and Animals
In periods of limited rainfall, both human and animal behavior can change in ways that increase the likelihood of vector-borne diseases. During dry periods, wild animals are more likely to seek water in areas where humans live. These behaviors increase the likelihood of human contact with wildlife, the insects they host, and the diseases they carry.
Stagnant water provides additional breeding grounds for certain types of mosquitoes that can transmit the West Nile virus to humans.
What Can You Do? If you collect rainwater, don't let the water get stagnant and become a manmade mosquito breeding area. Dump out any standing water, including in outdoor pet bowls and flowerpots. Pick up litter—bottles, cups, cans, car tires, and other containers that can hold water—on your property. Keep your lawn free of overgrown trees, brush, weeds, and tall grass. Plant mosquito-repelling herbs, flowers, and plants, including peppermint, lavender, marigolds, and feverfew.
InsureYouKnow.org
Your portal at insureyouknow.org is an ideal place to keep track of your home insurance and maintenance records, annual surveys of your property, and records of repairs and purchases needed for water resources, including septic systems or wells.
Before You Take a Deep Breath Outside This Spring
April 15, 2022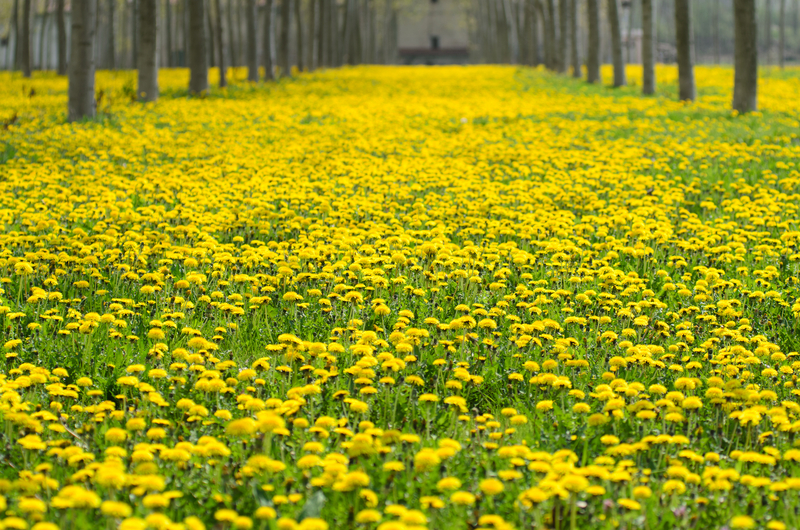 You've got cabin fever and spring weather is beckoning you to enjoy the great outdoors. Before you venture forth–even if it's just to your backyard—curtail allergic reactions to pollen that may cause you to have hay fever and start to sniffle and sneeze.
Causes and symptoms
The biggest spring allergy trigger is pollen from trees, grasses, and weeds that release tiny grains into the air to fertilize other plants. When these particles get into the nose of someone who's allergic, they send the body's defenses into high gear.
The immune system mistakenly sees the pollen as a danger and releases antibodies that attack the allergens leading to the release of histamines into the blood. Histamines are chemicals that trigger a runny nose, itchy eyes, dark circles under your eyes, and other symptoms that are familiar if you have allergies.
Pollen counts tend to be particularly high on breezy days when the wind picks up sneeze-inducing grains and carries them through the air. Rainy days wash away allergens.
Being inside may protect you from windblown pollen, but other seasonal triggers, such as mold and dust mites, can be prevalent inside your house and cause allergic reactions.
Diagnosis
Start with your primary physician who may refer you to an allergist for tests. An allergy specialist may give you a skin test, which involves either pricking the surface of the skin with a tiny amount of allergen or injecting a tiny sample of a diluted allergen under the skin of your arm or back. If you're allergic to the substance, a small red bump (called a wheal or hive) will form. You may also undergo a blood test to detect and measure the allergen-specific antibodies in your blood.
Treatments
Many over-the-counter and prescription drugs can ease the symptoms of allergies. They include:
Antihistamines reduce sneezing, sniffling, and itching by lowering the amount of histamine in your body.
Decongestants shrink blood vessels in the nasal passageways to relieve congestion and swelling.
Antihistamine/decongestant combos combine the effects of both drugs.
Nasal spray decongestants relieve congestion and may clear clogged nasal passages faster than oral decongestants without some of the side effects.
Steroid nasal sprays ease inflammation and are the preferred initial treatment.
Eye drops relieve itchy, watery eyes.
Immunotherapy gives you gradually increasing doses of the allergen until your body can handle it. The treatment can relieve your symptoms for a longer time than other types of allergy medications. Although it doesn't work for everyone, it can stave off some people's symptoms for a few years.
If you feel like you need over-the-counter antihistamines and decongestants for more than a few days, ask your doctor to recommend an effective regimen, which may include:
Prescription medications, including steroid nasal sprays,
Allergy shots, or
Under-the-tongue immunotherapy tablets.
Some natural and alternative remedies for allergies that may ease your symptoms include:
Nasal irrigation, a way to rinse your nasal passages with saline solution
Butterbur, an herb from a European shrub that shows potential for relieving seasonal allergy symptoms
Acupuncture, a technique in which practitioners stimulate specific points on the body—most often by inserting thin needles through the skin
Talk to your doctor before you start any herbal product or alternative treatment. Some can cause side effects or react with medications you take.
InsureYouKnow.org
After you choose and try allergy remedies, keep track of your selections and effectiveness at insureyouknow.org. On this handy portal, you'll also be able to retain health insurance coverage records, details about office visits and allergy tests, and dates of prescriptions so you'll know when you need refills to prevent seasonal allergies from interrupting your spring activities.
Steps to Take in American Heart Month
February 15, 2022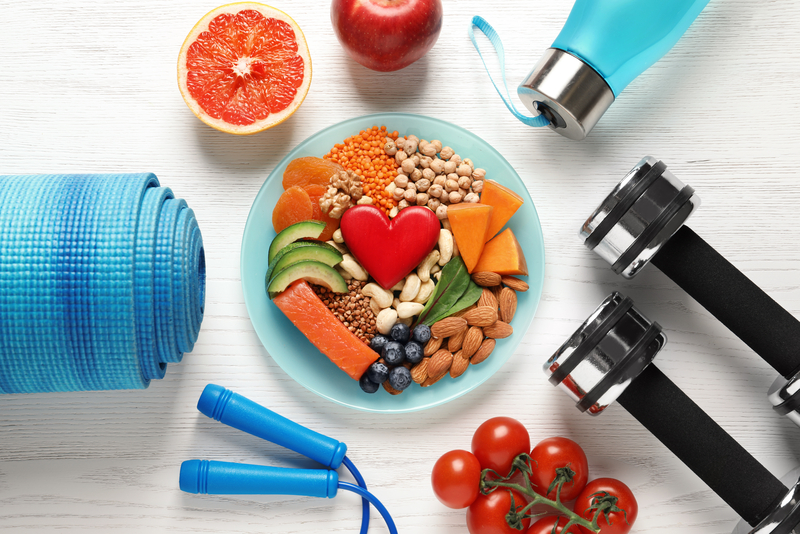 February, celebrated as American Heart Month, is a time to reflect on your heart health,  consider your risk factors, and take steps toward preventing heart disease and stroke.
Review these seven signs for heart disease risk:
Smoking. More than 35 million adults in America are smokers, and thousands of young people pick up the habit daily. If you don't smoke, don't start. If you're a smoker, do your best to quit or cut down. The American Lung Association can help tobacco users figure out their reasons for quitting and then take the big step of quitting for good.
Physical inactivity. Regular physical activity helps improve overall health and reduces the risk for heart disease, stroke, and premature death. In people with cardiovascular disease, physical activity can help manage their conditions; exercise training has been shown to have a positive effect on people with certain types of heart failure, and cardiac rehabilitation, which includes physical activity training, helps improve the health of people who have had a heart attack or bypass surgery.
Nutrition. Make heart-healthy diet decisions. Eat whole foods low in trans-fat, saturated fat, sodium, and added sugar. Nutritionists recommend that you fill half your plate with fruits and vegetables.
Overweight/Obesity. People overweight or obese have a higher risk for heart disease. Carrying extra weight can put extra stress on the heart and blood vessels. To find out if your weight is in a healthy range, you can calculate your Body Mass Index (BMI) at CDC's Assessing Your Weight website.
High Cholesterol. Your health care team should test your blood levels of cholesterol at least once every 4 to 6 years. If you have already been diagnosed with high cholesterol or have a family history of the condition, you may need to have your cholesterol checked more often. Talk with your health care provider about this simple blood test. If you have high cholesterol, medicines and lifestyle changes can help reduce your risk for heart disease.
Diabetes. If you have diabetes, monitor your blood sugar levels carefully. Talk with your health care team about treatment options. Your doctor may recommend certain lifestyle changes to help keep your blood sugar under control. These actions will help reduce your risk for heart disease.
High Blood Pressure. Millions of people in the United States have high blood pressure, and millions of them are as young as 40 or 50. If you are one of them, talk to your doctor about ways to control it. High blood pressure usually has no symptoms, so have it checked on a regular basis. Your health care team should measure your blood pressure at least once every 2 years if you have never had high blood pressure or other risk factors for heart disease.
If you have been diagnosed with high blood pressure, also called hypertension, your healthcare provider will measure your blood pressure more often to make sure you have the condition under control. Ask how often you should check your blood pressure which can be done at a doctor's office, at a pharmacy, or at home.
Your health care team might recommend some changes in your lifestyle, such as lowering sodium in your diet; your doctor also may prescribe medicine to help lower your blood pressure.
During the COVID-19 pandemic, many people have put off scheduling a routine annual physical examination. Healthcare professionals take precautions daily to prevent the transmission of COVID-19 in their facilities. If you feel comfortable with your vaccination status and safety measures in place, make an appointment to find out if you have high blood pressure or high cholesterol and to address other risk factors.
InsureYouKnow.org
After you check in with your healthcare provider to rate your risk for heart disease and stroke, keep track of recommended prevention steps, prescribed medications, lab test results, and a calendar of completed and upcoming appointments at insureyouknow.org.
The Most Wonderful/Stressful Time of the Year
December 1, 2021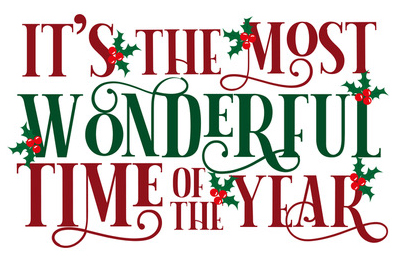 Welcome to what is referred to as both the "most wonderful" and the "most stressful time of the year." During the second year of the COVID-19 pandemic, you may be experiencing stress and depression—unwanted emotions that can ruin your holidays and impact your physical and mental health.
Although you can't control inflation, high gas prices, food and toy shortages, and shipping delays, you can be realistic, plan ahead, and seek support to overcome holiday stress and depression. You may even end up embracing the "most wonderful time of the year."
Tips to Deal with Seasonal Pressures
Be realistic. COVID-19 cases are on the rise in some areas and even if you've been vaccinated, you may decide not to gather with friends and relatives in person. You can opt for a virtual celebration or increase efforts to share photos, texts, emails, phone calls, or videos with loved ones.
Avoid overspending, especially if you're already feeling financial stress. Consider alternatives to expensive gifts by donating to charities in giftees' names or by making and giving homemade presents.
Strive to decorate your home, create meals and desserts, and select gifts that will be appreciated not because they are "perfect" but because they are heartfelt and sincere.
Plan ahead. Compile lists of recipients and specific gift ideas; don't go to browse in busy stores, hoping for inspiration. Save time and frustration caused by traffic and parking congestion by shopping online for items on your gift list. Schedule specific times to shop, bake, and attend social events. Plan menus and then create a detailed grocery list to prevent forgetting needed ingredients.
Acknowledge your feelings. Stress about gatherings with family and friends, or feeling grief about missing loved ones, may result in sadness and grief. Take time to acknowledge and express your feelings. You can't force yourself to be happy just because it's the holiday season. If you celebrate in person or in other ways as described above, set aside differences and controversial topics and concentrate on positive conversations.
Practice mindfulness by bringing your attention to the present moment and avoid getting stressed about past or future events.
Reach out. If you feel lonely or isolated, seek out community, religious or other social events, or communities. Many helpful organizations have websites, online support groups, social media sites, or virtual events that can offer support and companionship.
Volunteering your time and doing something to help others also are good ways to lift your spirits and broaden your friendships. Consider dropping off a meal and dessert at a friend's home or to a community center that serves less fortunate individuals during the holidays.
Learn to say no. Set priorities based on preserving your well-being and don't overextend yourself or you may wind up feeling resentful and overwhelmed. Learn to feel guilt-free when you decline invitations and recognize that you sometimes need to allow yourself to say no to demands on your time.
Maintain healthy habits. Get ample sleep, eat well—even at holiday events—and stay physically active in your daily routine. Maintaining healthy habits during the holiday season will be one of your best defenses against stress. When you feel a bout of stress coming on, have a healthy snack before a holiday party to curb your desire for high-calorie food and drink. Try deep-breathing exercises, meditation, or yoga. Avoid excessive tobacco, alcohol, and drug use.
Take a breather. Make time for yourself. Find an activity you enjoy like taking a walk, listening to calming music, or reading (or listening to) a book. Disconnect temporarily from social media and electronic devices.
Seek professional help if you need it. Even after following all the tips listed above, you may find yourself feeling continuously sad or anxious, beset by physical complaints and lack of sleep, and unable to face daily chores. If these feelings last for a while, talk to your doctor or a mental health professional. If you rely on medications to maintain your physical and mental health, make sure your prescriptions are up-to-date and that you have an adequate supply when your doctor's office or pharmacy may be closed or have reduced hours during the holidays.
InsureYouKnow.org
At InsureYouKnow.org, you can keep a handy record of your prescriptions, refill expiration dates, and contact information for healthcare providers who prescribe and pharmacies that fill your medications.