Medicare Enrollment: Open Until December 7
October 28, 2021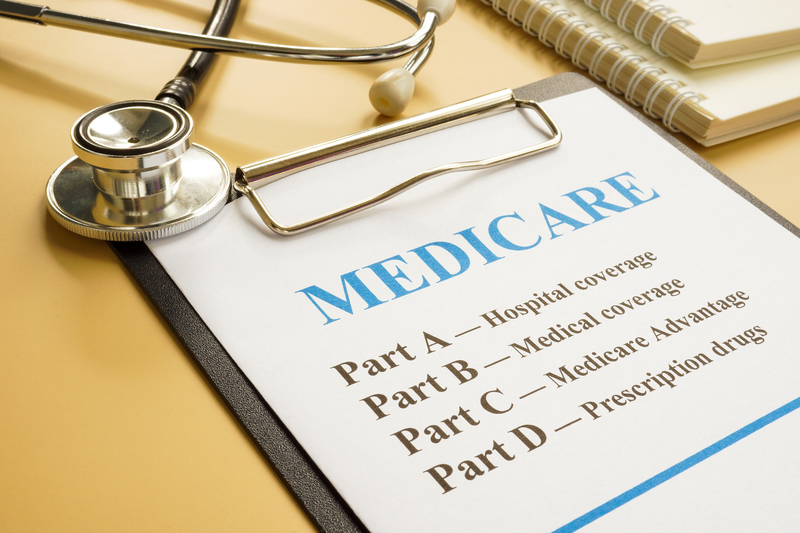 Medicare is a national health insurance program administered by the federal government for people 65 or older. You're first eligible to sign up for Medicare three months before you turn 65. You may be eligible to get Medicare earlier if you have a disability, End-Stage Renal Disease (ESRD), or Amyotrophic lateral sclerosis (ALS)—also known as Lou Gehrig's disease.
From October 15 through December 7 every year, depending on your circumstances, you are allowed to enroll in or switch to another Medicare Advantage plan or Medicare Part D prescription drug plan, or to drop your plan and return to Original Medicare. View a complete list of Medicare enrollment dates.
If you qualify for Medicare coverage or know someone who may need your help to learn about Medicare, coverage options, and how to apply, keep reading for a quick course in Medicare Basics.
Medicare Basics
Medicare and Medicare-approved private insurance companies offer the following options for you to get health care coverage:
Part A (Hospital Insurance): Helps cover inpatient care in hospitals, skilled nursing facility care, hospice care, and home health care.
Part B (Medical Insurance): Helps cover:

Services from doctors and other health care providers
Outpatient care
Home health care
Durable medical equipment (like wheelchairs, walkers, hospital beds, and other equipment)
Many preventive services (like screenings, shots, or vaccines, and yearly "wellness" visits)
Part C (Medicare Advantage): Medicare-approved private insurance companies that provide all Part A and Part B services and may provide prescription drug coverage and other supplemental benefits.
Part D  (Prescription Drug Coverage): Medicare-approved private insurance companies that provide outpatient prescription drug coverage.
Medicare Supplemental Insurance (Medigap): Extra insurance you can buy from a private company that helps pay your share of costs in Original Medicare. Policies are standardized, and in most states named by letters, like Plan G or Plan K. The benefits in each lettered plan are the same, no matter which insurance company sells it.

You need both Part A and Part B to buy a Medigap policy.
Some Medigap policies offer coverage when you travel outside the United States.
Generally, Medigap policies don't cover long-term care (like care in a nursing home), vision, dental, hearing aids, private-duty nursing, or prescription drugs.
If you're under 65, you might not be able to buy a Medigap policy, or you may have to pay more.
Medigap policies are standardized, and in most states named by letters, like Plan G or Plan K. The benefits in each lettered plan are the same, no matter which insurance company sells it.
Find a Medigap policy that works for you.
Medicare Options
When you first sign up for Medicare and during open enrollment periods, you can choose one of the following two ways to get your Medicare coverage.
Original Medicare (Includes Part A and Part B)

With Original Medicare, you can go to any doctor or hospital that takes Medicare, anywhere in the United States. Find providers that work with Medicare.
Join a separate Medicare drug plan (Part D) to get drug coverage. If you choose Original Medicare and want to add drug coverage, you can join a separate Medicare drug plan. Medicare drug coverage is optional. It's available to everyone with Medicare.
If you have other insurance you also may have other coverage, like employer or union, military, or veterans' benefits, learn how Original Medicare works with your other coverage.
Medicare Advantage (Part C)

Medicare Advantage is a Medicare-approved plan from a private company that offers an alternative to Original Medicare for your health and drug coverage. These "bundled" plans include Part A, Part B, and usually Part D.
In most cases, you'll need to use doctors who are in the plan's network.
Plans may have lower out-of-pocket costs than Original Medicare.
Plans may offer some extra benefits that Original Medicare doesn't cover—like vision, hearing, and dental services.
Below are the most common types of Medicare Advantage Plans:
Preferred Provider Organization (PPO) PlansPrivate Fee-for-Service (PFFS) PlansSpecial Needs Plans (SNPs)
Find a Medicare Advantage Plan for 2022.
Medicare Costs
Generally, you pay a monthly premium for Medicare coverage and part of the costs each time you get a covered service. There's no yearly limit on what you pay out-of-pocket, unless you have supplemental coverage, like a Medicare Supplement Insurance. Get Medicare costs for current premium rates.
Health Insurance Assistance
Contact your local State Health Insurance Assistance Program (SHIP) to get free personalized health insurance counseling. SHIPs aren't connected to any insurance company or health plan.
Sign Up Process
When you're ready, contact Social Security to sign up for Medicare coverage:
Apply online (at Social Security): This is the easiest and fastest way to sign up and get any financial help you may need. You'll need to create your secure my Social Security account to sign up for Medicare or apply for Social Security benefits online.
Call 1-800-772-1213. TTY users can call 1-800-325-0778.
Contact your local Social Security office.
If you or your spouse worked for a railroad, call the Railroad Retirement Board at 1-877-772-5772.

Note: Medicare provides your coverage, but you'll sign up through Social Security (or the Railroad Retirement Board) because they need to see if you're eligible for Medicare, including whether you (or another qualifying person) paid Medicare taxes long enough to get Part A without having to pay a monthly premium. They also process requests to sign up for Part B for Medicare.
InsureYouKnow.org
After you've met all the requirements to apply for Medicare coverage, have made your choices, and have signed up online, keep track of your decisions and copies of your Medicare, Medigap, and Medicare Advantage Plan membership information at insureyouknow.org.
What's New for Flu?
September 30, 2021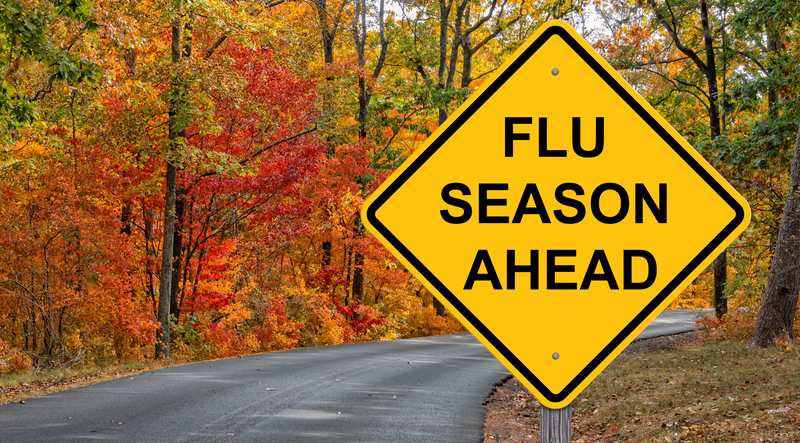 During flu season last year, a record-low number of flu cases was linked to face mask wearing, remote work and school attendance, and physical distancing. But this year, experts fear that the reopening of schools, decreased adherence to pandemic precautions, and surging breakouts and Delta variant infections could result in a serious flu and COVID-19-season.
Take note of differences for 2021-2022 flu season
The Centers for Disease Control and Infection (CDC) pinpoints a few things that are different for the 2021-2022 influenza (flu) season including:
Take time now to get a flu vaccine
You can get your flu vaccine as you normally do, whether that's through your health care provider or your local pharmacist. CDC has been working with health care providers and state and local health departments on how to vaccinate people against flu without increasing their risk of exposure to respiratory viruses, like the virus that causes COVID-19, and has released Interim Guidance for Immunization Services During the COVID-19 Pandemic.
Take preventive actions to reduce the spread of flu
Take antiviral drugs if prescribed
Flu symptoms include fever, cough, sore throat, runny or stuffy nose, body aches, headache, chills, and fatigue. Some people also may have vomiting and diarrhea. People may be infected with flu and have respiratory symptoms without a fever. Visit CDC's website to find out what to do if you get sick with flu. Learn about some of the similarities and differences between flu and COVID-19, and the difference between flu and the common cold.
InsureYouKnow.org
After you have gotten your vaccine for the 2021-2022 flu season, keep a record of the date of and description of your injection at insureyouknow.org. On this secure website, you also can keep copies of your insurance cards and driver's license that could be helpful when you fill out medical forms at your doctor's office or neighborhood pharmacy.
August = Back to School
July 30, 2021

Back to School Month has been observed in August since the 1960s to help parents, students, and teachers prepare for a new academic year. In addition to shopping for back-to-school supplies, backpacks, and clothes during the month, parents also will need to address how the coming academic year could look different, especially if their children attended virtual classes exclusively during the 2020-2021 school year.
In reaction to the COVID-19 pandemic, physical arrangements in schools could result in the placement of desks far apart from one another, maintenance of physical distance by teachers and students, the possibility of students and teachers staying in their classrooms for lunch, and the wearing of face masks.
COVID-19 also can affect children and young people socially, emotionally, and mentally. These issues also need to be addressed when students return in person to school.
COVID-19 Prevention in Schools
To help students return to school in person, the Centers for Disease Control and Prevention (CDC) provides Guidance for COVID-19 Prevention in K-12 Schools, that includes the following key takeaways.
Students benefit from in-person learning, and safely returning to in-person instruction in the fall 2021 is a priority.
Vaccination is currently the leading public health prevention strategy to end the COVID-19 pandemic. Promoting vaccination can help schools safely return to in-person learning as well as extracurricular activities and sports.
Masks should be worn indoors by all individuals (age 2 and older) who are not fully vaccinated. Consistent and correct mask use by people who are not fully vaccinated is especially important indoors and in crowded settings, when physical distancing cannot be maintained.
CDC recommends schools maintain at least 3 feet of physical distance between students within classrooms, combined with indoor mask wearing by people who are not fully vaccinated, to reduce transmission risk. When it is not possible to maintain a physical distance of at least 3 feet, such as when schools cannot fully re-open while maintaining these distances, it is especially important to layer multiple other prevention strategies, such as indoor masking.
Screening testing, ventilation, handwashing, and respiratory etiquette, staying home when sick and getting tested, contact tracing in combination with quarantine and isolation, and cleaning and disinfection are also important layers of prevention to keep schools safe.
Students, teachers, and staff should stay home when they have signs of any infectious illness and be referred to their healthcare provider for testing and care.
Many schools serve children under the age of 12 who are not currently eligible for vaccination. Therefore, this guidance emphasizes implementing layered prevention strategies to protect people who are not fully vaccinated, including students, teachers, staff, and other members of their households.
COVID-19 prevention strategies remain critical to protect people, including students, teachers, and staff, who are not fully vaccinated, especially in areas of moderate-to-high community transmission levels.
Localities should monitor community transmission, vaccination coverage, screening testing, and occurrence of outbreaks to guide decisions on the level of layered prevention strategies.
COVID-19 Stress and Coping
According to the Child Mind Institute, "Children who are heading back to the classroom this fall are facing unusual challenges, and one of them is anxiety about being separated from their families after months of togetherness. For some kids it will trigger separation anxiety, in addition to the anxiety they may feel about leaving their safe harbor from the pandemic."
"Kids are just really used to being home with their parents now," notes Jennifer Louie, PhD, a clinical psychologist at the Child Mind Institute. Even kids who had comfortably adjusted to being in school before the pandemic are finding it stressful to be separated now. And, she adds, "there is the added fear that other people are not as safe as we thought they were."
For some children, the excitement of going back to school after so many months stuck at home will outweigh potential anxiety, Dr. Louie notes. "But I think the kids who already have anxiety are more prone to being more anxious going back."
So, parents have a complicated mission dealing with all this anxiety and uncertainty: reassuring children that it's safe to be away from them, while also encouraging them to be careful and preparing them to be flexible in case the situation changes. How do you do that?  Here are some pointers from the Child Mind Institute.
Validate their feelings: Parents should stay calm and positive. If your child lets you know that he's worried or is having negative feelings about going back to school, reassure him that his feelings are normal. The knowledge that he is not alone in this experience will help your child feel he's being heard and understood. Kids appreciate knowing what you're doing to manage the situation and are willing to work together to ask and answer questions that can help them stay calm.
Set the tone: Try to keep your own anxiety at bay so you don't fuel your child's apprehensiveness about returning to school in person. If your child has questions that you can't answer, work together to find guidance from school or medical authorities.
Help them think positively: Try to help your children focus on positive features about returning to school. What are they looking forward to? What do they hope they will enjoy each day at school with their friends and favorite teachers?
Practice separation: For children who are anxious about being apart, experts suggest practicing separation, starting in small ways and building tolerance for more independence. Encourage your children to play independently and not rely on the constant presence of a parent.
Have a routine: Making sure that your child has a predictable routine leading up to school can help kids, especially younger ones, feel more secure. Before the school bell rings on the first day of school, your children can practice getting up early and participating in morning routines, discussing homework expectations, and adhering to bedtime rituals.
Emphasize safety measures: Review with your child the measures that her school has taken to put safety rules in place to minimize risk and keep everyone safe.
Encourage flexibility: Since there is a possibility that children who start school in person may be expected to switch back to remote learning, at least for some periods of time, it's helpful for kids to know that you're prepared for changes that may occur.
Going back to school this year will have a new set of challenges when students return in person to campuses nationwide. Parents should review the safety rules and regulations for their children's specific school and actively participate in keeping everyone safe.
InsureYouKnow.org
At insureyouknow.org, you can keep your family's COVID-19 vaccination records, immunization documentation, and lists of prescriptions in a safe place.
Spring Has Sprung! And Summer's Not Far Behind!
May 14, 2021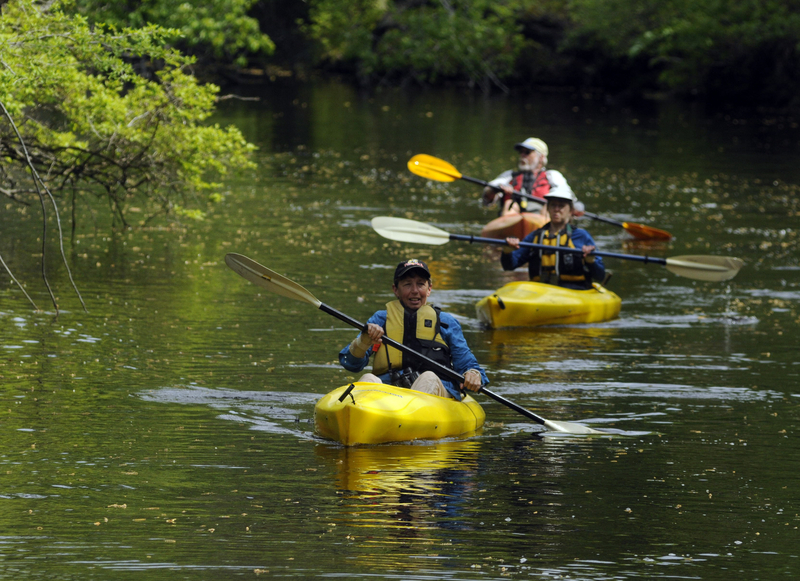 Are you ready to spend time outside this spring and summer? Research documented in the article "Access to Nature Has Always Been Important; With COVID-19, It Is Essential" shows that outdoor activity year-round is important to overall health and wellness. In additional recent studies, exposure to nature or urban green space has been associated with lower levels of stress, reduced symptoms of depression and anxiety, and improved cognition in children with attention deficits and individuals with depression. One of the earliest studies to draw a conclusive link between time spent in nature and well-being was published in 1991. It found a 40-minute walk in nature, compared with walking in an urban space or reading a magazine, led to significant improvements in mood, reduced anger and aggression, and better recovery from mental fatigue. Being exposed to a natural environment is especially important now, after more than a year of enduring a global pandemic, restrictions are being lifted for people who have been fully vaccinated.
Safe Outdoor Activities
The Centers for Disease Control and Prevention (CDC) provides guidelines for choosing safer outdoor activities and offers the following tips before you venture outside when you make a break from being confined indoors during the pandemic.
If you are fully vaccinated, you can start doing many things that you had stopped doing because of the pandemic.
Fully vaccinated people can resume activities without wearing a mask or physically distancing, except where required by federal, state, local, tribal, or territorial laws, rules, and regulations, including local business and workplace guidance.
These recommendations can help you make decisions about daily activities after you are fully vaccinated. They are not intended for healthcare settings.
If you haven't been vaccinated yet, find a vaccine.
If you are fully vaccinated, you can participate in the following safe outdoor activities that can improve your mental as well as your physical health.
Walking, running, wheelchair rolling, biking, and skating
Gardening
Fishing and hunting
Golfing
Rock climbing
Birding
Playing tennis
Kayaking, swimming, canoeing, diving, boating, and sailing
Safety Tips for Exercising Outdoors
The National Institute on Aging's "Safety Tips for Exercising Outdoors for Older Adults" include the following advice that can be helpful to exercisers of all ages:
Drink plenty of liquids when exercising outside.
Stay alert by not talking on the phone as you walk and keeping the volume low on your headphones so you can still hear bike bells and warnings from other bicyclists, walkers and runners coming up behind you.
Choose routes that are well-used, well-lit, and safe with other people present. Choose routes with places to sit in case you want to stop and rest.
Be seen to be safe. Wear light or brightly colored clothing during the day. Wear reflective material on your clothing and carry a flashlight at night. Put lights on the front and back of your bike.
Wear sturdy, appropriate shoes for your activity that give you proper footing.
Always walk facing oncoming traffic.
Walk on a sidewalk or a path whenever possible. Watch out for uneven sidewalks, which are tripping hazards.
Look for a smooth, stable surface alongside the road.
In warm weather, play it safe and prevent hyperthermia—a heat-related illness that includes heat stroke and heat exhaustion. Know the signs of heat-related illnesses and get medical help right away if you think someone has one.
The COVID-19 pandemic has highlighted the importance of green spaces and urban parks, especially during periods of lockdown. Even a short walk, an ocean view, or a picnic by a river can leave you feeling invigorated and restored.
InsureYouKnow.org
When you get outside and get going, be sure to carry proof of identification with emergency contact information, a list of your prescriptions, your cell phone, a small amount of cash, as well as your insurance credentials. You also can keep track of your insurance records, prescriptions, and emergency contact information at insureyouknow.org that will be helpful just in case you walk out the door without your printed IDs, you'll be able to access information online in case of an emergency.
Save with a Health Savings Account
April 27, 2021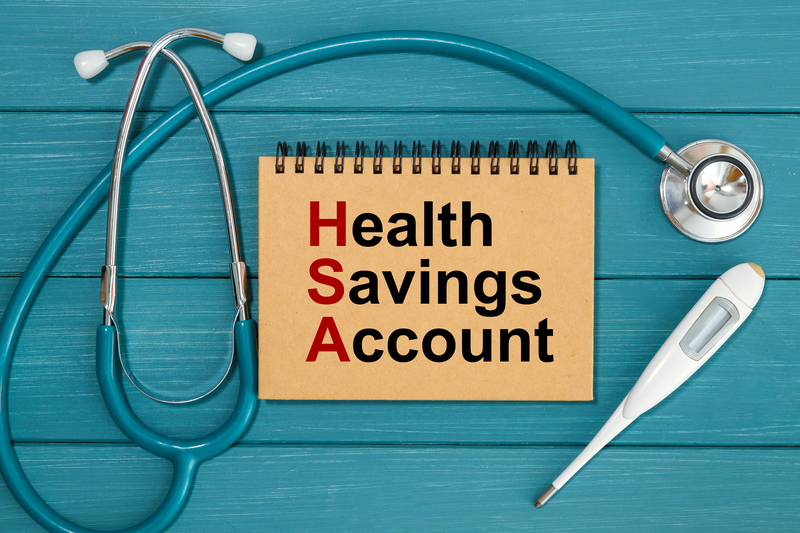 A Health Savings Account (HSA) is a type of savings account that lets you set aside money on a pre-tax basis to pay for qualified medical expenses. By using untaxed dollars in an HSA to pay for deductibles, copayments, coinsurance, and some other expenses, you may be able to lower your overall health care costs.
An HSA may receive contributions from an eligible individual or any other person, including an employer or a family member, on behalf of an eligible individual. Contributions, other than employer contributions, are deductible on the eligible individual's tax return whether or not the individual itemizes deductions. Employer contributions aren't included in taxable income and distributions from an HSA that are used to pay qualified medical expenses aren't taxed.
High Deductible Health Plan
One way to manage your health care expenses is by enrolling in a High Deductible Health Plan (HDHP) in combination with opening an HSA. While you can use the funds in an HSA at any time to pay for qualified medical expenses, you may contribute to an HSA only if you have an HDHP—generally a health plan that only covers preventive services before the deductible. For plan year 2021, the minimum deductible is $1,400 for an individual and $2,800 for a family. (The term "minimum deductible" refers to the amount you pay for health care items and services before your plan starts to pay.) Maximum out-of-pocket costs (the most you'd have to pay if you need more health care items and services) are $7,000 for an individual and $14,000 for a family.
Contribution Limits in 2021
For calendar year 2021, the annual limitation on deductions for an individual with self-only coverage under an HDHP is $3,600. The annual limitation on deductions for an individual with family coverage under an HDHP is $7,200. The IRS announces annually the HSA contribution limit that applies each calendar year. You can review IRS Publication 969 each year to determine the current limit.
HSA funds roll over year to year if you don't spend them. An HSA may earn interest or other earnings, which are not taxable.
Some health insurance companies offer HSAs for their HDHPs. Check with your company to see if you are eligible. You also can open an HSA through some banks and other financial institutions. If you are interested in enrolling for healthcare coverage through the U.S. Department of Health and Human Services' Health Insurance Marketplace®, you can check to see if specific plans are "HSA-eligible."
It's also important to note that there is an aggregate limit that applies to both your own contributions as well as any money your employer puts into your account. This is different from 401(k) rules, where an employer's matching funds do not affect your ability to contribute to your account. If your employer puts $2,000 into your HSA and you have self-only coverage, you would be allowed to contribute only $1,600 before reaching the 2021 contribution limit.
Catch-up Contributions
HSA account holders who are 55 and older are entitled to make an additional catch-up contribution valued at $1,000 on top of contribution caps. Because of the HSA catch-up contribution rules, in 2021 the self-only coverage limit is $4,600 and the family coverage limit is $8,200
Catch-up contributions are intended to help older Americans who may incur outsized medical expenses, or who may not have saved enough for a secure retirement and want to boost their contributions to tax-advantaged accounts as they near the end of their careers.
Older Americans may want to make catch-up contributions because healthcare costs tend to rise with age and because an HSA can be a valuable type of retirement savings account. HSAs work as a retirement savings plan because money can be withdrawn penalty-free for any purpose, not just medical expenses, after age 65. Once an HSA account holder turns 65, distributions not used for medical costs are taxed at their ordinary income tax rate, the same as distributions from a 401(k) or traditional IRA.
HSA Funds and Taxes
Because HSA contributions can be made with pre-tax funds, you can deduct the amount you've contributed from your taxable income in the year you make the contribution.
The fact that HSA contributions are tax deductible means any money you contribute reduces the income you're taxed on, which saves you money on the taxes you pay to the IRS. It also means your take-home pay declines by a smaller amount than what you actually contributed.
For example, if you have $50,000 in taxable income and make a $3,600 deductible contribution to an HSA, you will be taxed on only $46,400 in income due to your contribution.
The specific amount you save due to your HSA contribution will depend both on how large your contribution is and on your tax rate. Those who are taxed at a higher rate and those who make larger contributions will realize more savings.
Contributions are tax-deductible up to HSA annual limits, and money can be withdrawn tax-free to cover qualifying medical expenses.
Money in an HSA can be invested and can be withdrawn for any purpose after age 65 without penalty, although you'll be taxed at your ordinary income tax rate for distributions not used for covered medical costs.
HSA Distributions
The IRS provides a comprehensive list of medical and dental expenses that qualify in Publication 502 and include the following categories:
Prescription medications
Nursing services
Long-term care services
Dental care
Eye care, including eye exams, glasses, and contact lenses
Psychiatric care
Surgical expenses
Fertility treatments
Chiropractic care
Medical equipment
Hearing aids
Under the CARES Act, which passed in March 2020, you can now use your HSA funds to pay for a variety of over-the-counter (OTC) items without a prescription. The rules are retroactive to Jan. 1, 2020, so if you purchased these items with non-HSA funds, you can still submit your receipts for reimbursement.
Telemedicine or remote healthcare can be covered by HSA plans at no charge, even if you haven't met your deductible, through the end of 2021.
The following items also have been made HSA-eligible by the 2020 CARES Act:
Acid reducers
Acne treatment
Allergy and sinus medications
Anti-allergy medications
Breathing strips
Cough, cold, and flu medications
Eye drops
Feminine hygiene products
Heartburn medications
Insect repellant and anti-itch creams
Laxatives
Lip treatments for cold and canker sores
Medicated shampoos and soaps
Nasal sprays
Pain relievers
Skin creams and ointments
Sleep aids
Sunscreen and OTC remedies to treat the effects of sun exposure
The Bottom Line on HSAs
HSAs give you the opportunity to set aside money so you can pay for medical care with pre-tax dollars. But because you can invest and grow these funds as well as hold them in cash, HSAs offer much more than just a way to save on medical care. If used as a long-term investment vehicle, your HSA account could help you save on healthcare costs in retirement while reducing your tax bill in the meantime.
InsureYouKnow.org
During each calendar year, you can keep track of all your HSA contributions, expenses, and tax-accounting details at insureyouknow.org.
Ensure Your Health Care Coverage
November 15, 2020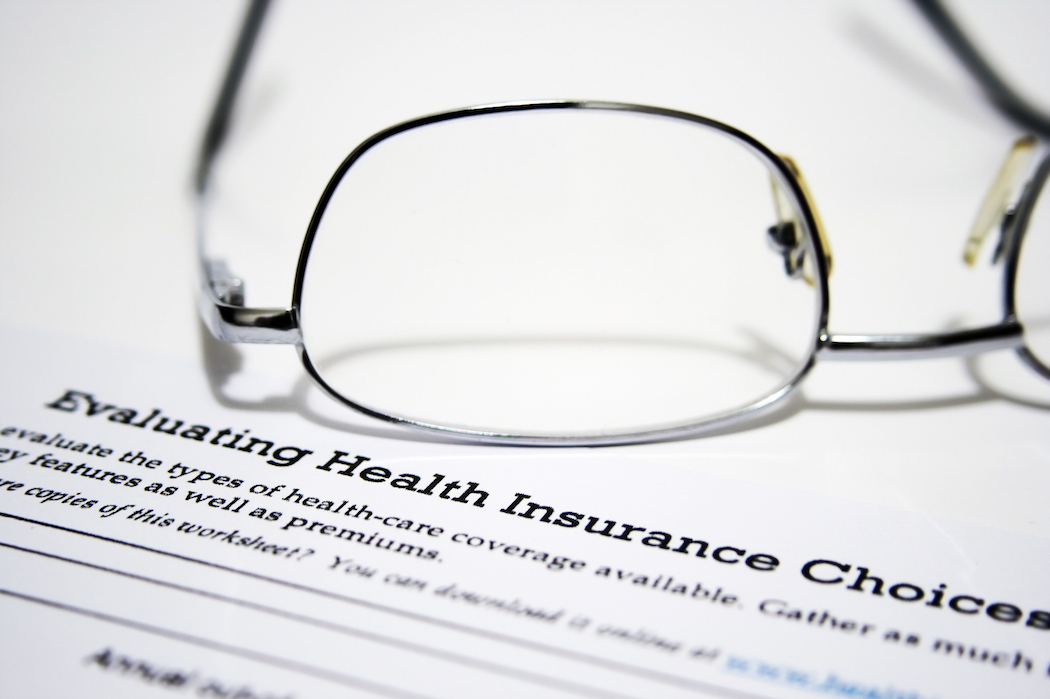 Changing your calendar to the month of November signals the need to review your health insurance coverage for the coming year. If you don't have health insurance coverage through an employer, you'll need to buy it yourself if you want coverage in 2021.
The Affordable Care Act (ACA) (also known as Obamacare), enacted in March 2010, called for the creation of a health insurance exchange in each state, with three primary goals:
In the article, "Insurance Coverage after Job Loss—The Importance of the ACA during the Covid-Associated Recession," published on October 22 in The New England Journal of Medicine, the authors state, "The ACA, having created several new options for health insurance unrelated to employment, will protect many recently unemployed people and their families from losing coverage." The article also emphasizes, "The very virus that has brought about record unemployment levels is the same agent that makes health insurance—and the new options created under the ACA—more important than ever.
Open Enrollment for 2021
In every state, open enrollment for ACA-compliant 2021 health coverage for individuals and families started on November 1 and, in most states, will end on December 15, 2020. This deadline applies to the 36 states that use HealthCare.gov and it also may apply in some of the states that run their own exchanges.
You can enroll for a health insurance plan online, over the phone, or in-person. When you enroll in a plan through the exchange, you need to have the following information on hand for each enrollee:
Coverage Effective January 1
In almost all cases, your coverage will take effect on January 1, 2021 if you sign up during the open enrollment window in the fall of 2020. If you're already enrolled in an individual-market plan and you're picking a different plan during open enrollment, your current plan will end on December 31 and your new plan will take effect seamlessly on January 1 if you continue to pay your premiums.
December Deadline Limitations
If you don't enroll in an ACA-compliant health insurance plan by the end of open enrollment on December 15 in most states, your buying options may be limited for the coming year. Open enrollment won't come around again until November 2021, with coverage effective January 1, 2022. Exceptions include:
You can access a guide to all of the qualifying events that trigger special enrollment periods in the individual market including details about the specific rules that apply to each of them.
No Federal Penalty but Some States Levy Tax Penalties
There is no federal government penalty for being uninsured in 2021 but four states (Massachusetts, New Jersey, California, and Rhode Island) and Washington, DC, impose tax penalties for not having health insurance.
For More Information About ACA-Healthcare Coverage
Follow these steps:
Auto-Renewal for Existing ACA-Compliant Health Plan
If you're already enrolled in an ACA-compliant health plan through your state's marketplace, you can probably let your plan automatically renew for 2021. Auto-renewal is an option for nearly all exchange enrollees, although Pennsylvania and New Jersey have transitioned away from HealthCare.gov and are using their own new enrollment platforms instead. Residents in those states need to pay close attention to notifications they receive from the marketplace with instructions on how to renew coverage or select a new plan for 2021.
But, relying on auto-renewal for ACA-compliant insurance coverage may not be in your best interest. No matter how much you like your current plan, it pays to shop around during open enrollment and see if a plan change is worth your while because:
You might still decide that renewing your current plan is the best option for 2021. But, it's definitely better to actively make that decision rather than letting your plan auto-renew without considering other available options.
After you have squared away your health care coverage for 2021, you can record all the decisions you make, enrollment forms you submit, and confirmations you receive at InsureYouKnow.org. By doing that, you'll be able to review your health insurance coverage commitments in November 2021 in preparation for 2022.
You Are Not Alone
September 28, 2020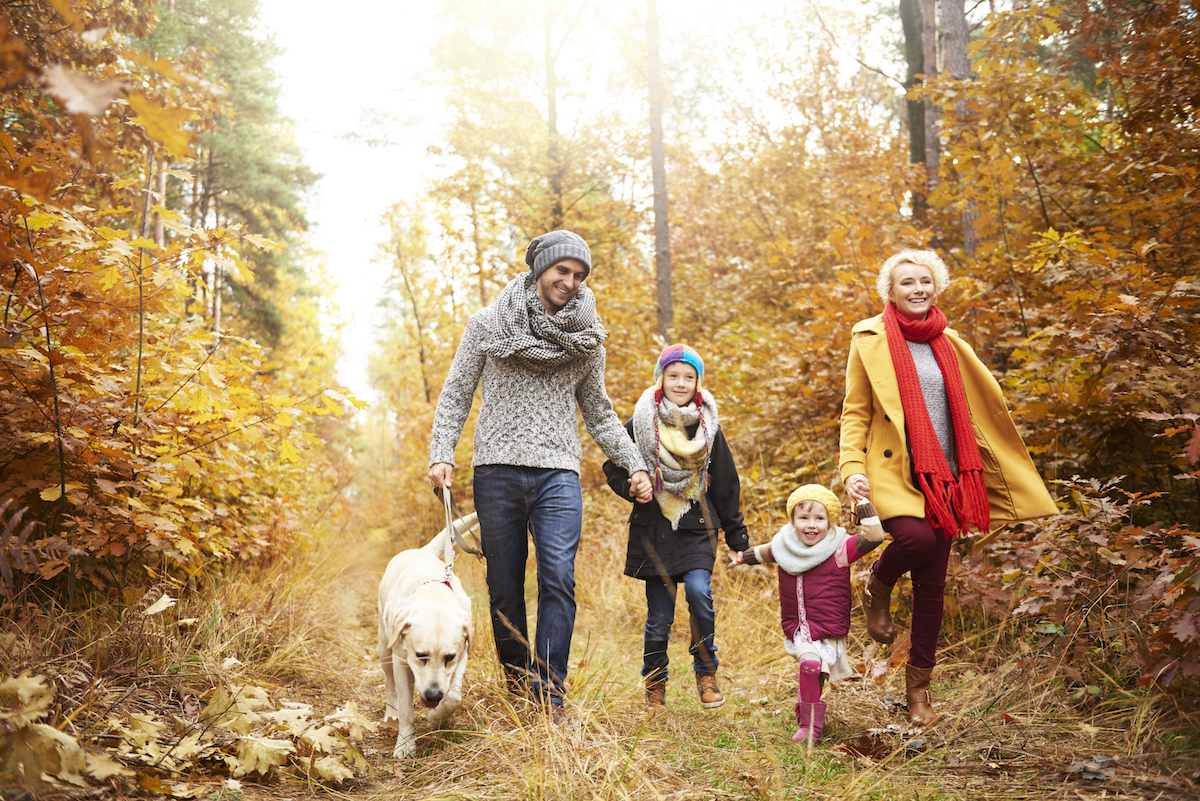 Take time out on October 10, designated as World Mental Health Day, to become aware of mental health issues around the world and in your own surroundings, especially in the time of the COVID-19 pandemic. Mental health is one of the most neglected areas of public health. Close to 1 billion people are living with a mental disorder, 3 million people die every year from the harmful use of alcohol, and one person dies every 40 seconds by suicide.
As the world's population has witnessed from afar and has experienced close-up since earlier this year, the COVID-19 pandemic has been a stressful time for many people. Though necessary to prevent illness and loss of life due to COVID-19, public health recommendations, such as social distancing, business and school closures, shelter-in-place orders, and wearing face coverings in public, have made people feel isolated, lonely, and financially distressed. Fear and anxiety about the rapidly spreading coronavirus have caused strong emotions in adults, teenagers, and children. Finding healthy ways to cope with the stress you are experiencing may help you, the people you care about, and your community become stronger.
Everyone reacts differently to stressful situations. How you respond to stress during the COVID-19 pandemic can depend on your background, your social support from family or friends, your financial situation, your health and emotional background, the community you live in, and many other factors. Stress during the COVID-19 pandemic can cause the following:
Fear and worry about your own health and the health of your loved ones, your financial situation or job, or loss of support services you rely on.
Changes in sleep or eating patterns.
Difficulty sleeping or concentrating.
Worsening of chronic health problems.
Worsening of mental health conditions.
New or increased use of tobacco and alcohol and other substances.
You are not alone if you are experiencing any of these reactions to stress during the COVID-19 pandemic. Symptoms of stress did not originate with the current pandemic; John Cassian, a monk and theologian who wrote in the early 5th century, referred to the emotion of what we are collectively feeling today as "acedia." A strange combination of listlessness, undirected anxiety, and inability to concentrate make up the paradoxical emotion of acedia. In reaction to physical and social isolation, the symptoms of acedia are the seizing up or freezing of feelings, reactions that were fairly common among medieval monks shut away in monasteries.
You may feel like you are living in a monastery because your way of life has changed drastically and consequently your emotional health may be challenged. You need to take care of your mental health, an important part of your overall health and wellbeing, that affects how you think, feel, and act. It may also affect how you handle stress, relate to others, and make choices during an emergency. People with pre-existing mental health conditions or substance use disorders may be particularly vulnerable in an emergency. Mental health conditions such as depression, anxiety, bipolar disorder, or schizophrenia affect a person's thinking, feeling, mood, or behavior in a way that influences their ability to relate to others and function each day. These conditions may be situational or long-lasting. People with preexisting mental health conditions should continue with their treatment and contact their health care providers if new or worsening symptoms develop.
The new realities of working from home, temporary unemployment, home-schooling of children, and lack of physical contact with other family members, friends and colleagues may be taking a toll on your mental health. Adapting to lifestyle changes such as these, and managing the fear of contracting the virus and worrying about people close to you who are particularly vulnerable, are challenging for everyone. They can be particularly difficult for people with mental health conditions.
Fortunately, there are lots of things that we can do to look after our own mental health and to help others who may need some extra support and care.
Here are tips and advice that you may find useful.
Keep informed. Listen to advice and recommendations from your national and local authorities. Follow trusted news channels, such as local and national TV and radio, and keep up-to-date with the latest news from reliable sources.
Minimize newsfeeds. Try to reduce how much you watch, read or listen to news that makes you feel anxious or distressed. Seek the latest information at specific times of the day, once or twice a day if needed.
Have a routine. Keep up with daily routines as far as possible, or make new ones. Get up and go to bed at similar times every day. Keep up with personal hygiene. Eat healthy meals at regular times. Exercise regularly. Allocate time for working and time for resting.
Make time to do things you enjoy. Pursue a favorite hobby or start a new one. Engage in exercising, collecting items, gardening, reading, writing, cooking, baking, drawing and painting, sewing, knitting, crocheting, or doing other forms of arts and crafts.
Keep in contact with others. Regular contact—by phone, email, text, live chat, or old-fashioned letter and note writing—is important for you and other people you care about to feel less isolated and more appreciated.
Limit alcohol and drug use. Limit the amount of alcohol you drink or don't drink alcohol at all. Don't start drinking alcohol if you have not drunk alcohol before. Avoid using alcohol and drugs as ways of dealing with fear, anxiety, boredom, and social isolation.
Be mindful of screen time. Be aware of how much time you spend in front of a screen every day. Make sure that you take regular breaks from on-screen activities.
Balance video games with off-line activities. While video games can be a way to relax, it can be tempting to spend much more time on them than usual when at home for long periods. Be sure to keep the right balance with off-line activities in your daily routine.
Keep a positive social media presence. Use your social media accounts to promote positive and hopeful stories.
The COVID-19 pandemic and resulting economic downturn have negatively affected many people's mental health and created new complications for people already suffering from mental illness and substance use disorders. Take time on World Mental Health Day, and every other day of the year, to create a positive perspective on dealing with your stress levels during the COVID-19 pandemic.
If you need to maintain prescriptions for your or family members' health conditions, you can keep records at InsureYouKnow.org of prescribing physicians, the trade names and dosages of medicines, locations of pharmacies that fill your medications, the number of days supplied, and refill expiration dates.
Managing Your Health While Avoiding COVID-19
June 29, 2020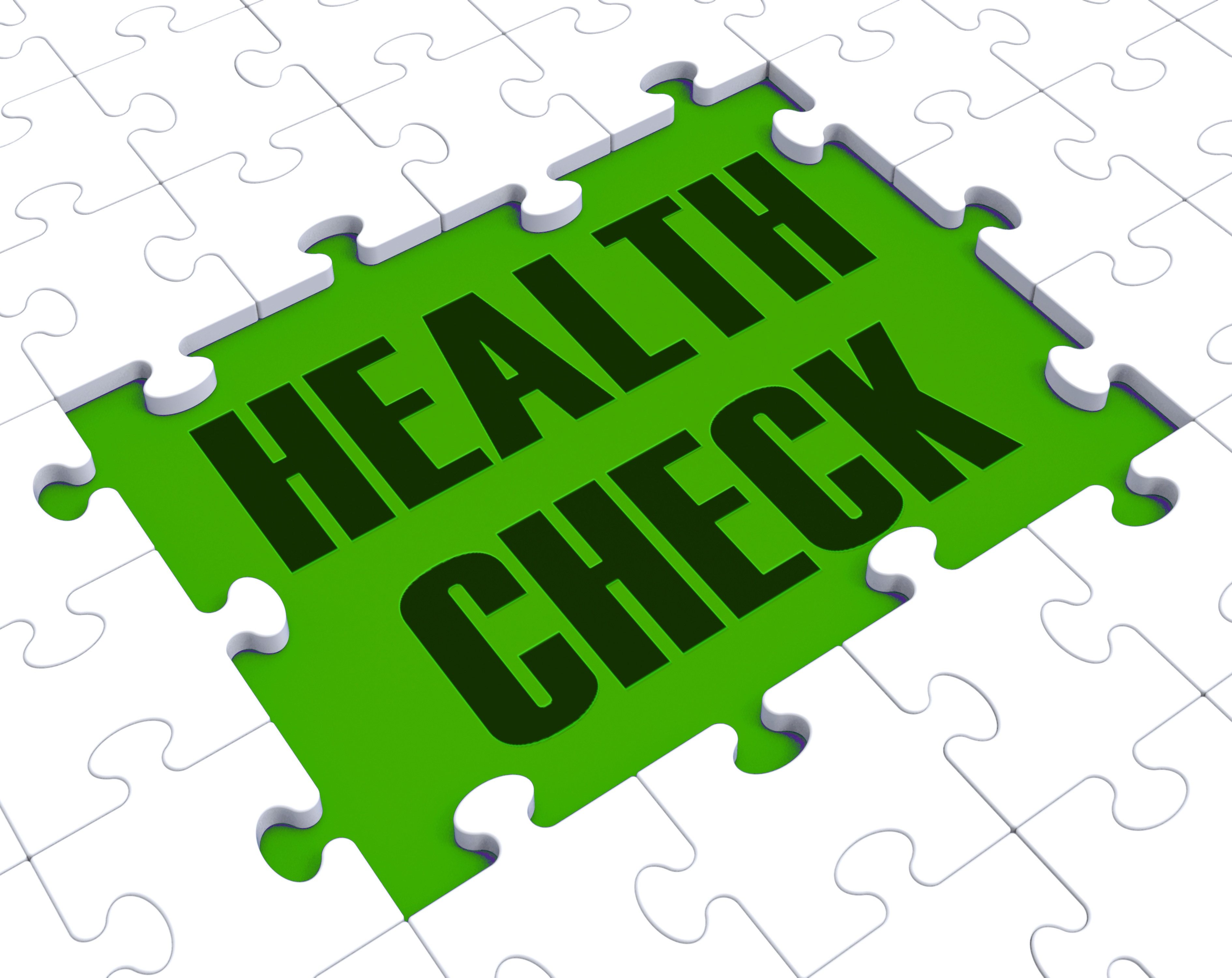 Has your fear of coronavirus also induced a fear of going to your doctor for non-COVID symptoms, regular checkups, or recommended health screenings? By using telemedicine options or making sure your doctor's office is observing safety guidelines for patients and staff, you can fearlessly visit your healthcare provider online or in person. By maintaining continuity of care, you can avoid negative consequences from delayed preventive, chronic, or routine care.
Telemedicine
During the COVID-19 pandemic, you don't have to choose between medical care and social distancing if you use telemedicine options available from your provider's office. Remote access also can help preserve the patient-provider relationship at times when an in-person visit is not practical or feasible.
Telemedicine can be a beneficial way to address mental health concerns for the majority of patients. Many patients are comfortable in their own home, scheduling is often more convenient, concerns with transportation and time may be reduced, and adolescents and young adults especially are comfortable using technology to communicate. Telemedicine also can reach patients in rural areas where behavioral health professionals are otherwise in limited supply. Remote access to healthcare services may increase participation for those who are medically or socially vulnerable or who do not have ready access to providers.
In Person
Safety guidelines for healthcare providers' facilities from the Centers for Disease Control (CDC), the U.S. Department of Health & Human Services, and the World Health Organization include the following recommendations for waiting areas, patient examination rooms, labs, and restrooms:
Provide supplies—tissues, alcohol-based hand sanitizers, soap at sinks, trash cans, and face masks.
Place chairs at least 6 feet apart.
If your office has toys, reading materials, or other communal objects, remove them or clean them regularly.
Clean areas often with attention to frequently-touched surfaces including doorknobs, armrests, and handrails.
Fully clean and disinfect exam rooms between each patient.
Require the use of face masks by staff, patients, and accompanying visitors.
This issue of InsureYouKnow provides preventive health guidelines for the general adult population, based on the recommendations of recognized clinical sources such medical associations and government entities, including the CDC and the United States Preventive Services Task Force. An individual patient's medical history and physical examination may indicate that further medical tests are needed. Guidelines may also differ from state to state based on state regulations and requirements.
Insurance Coverage
Some tests and vaccinations may not be covered by Medicare or by your health insurance plan, so it's important to check on your specific coverage before obtaining them. Some insurance companies are currently not only waiving copayments and deductibles for COVID-19 related diagnoses and treatments, but also for telehealth and in-person visits for non-COVID concerns.
Screening Recommendations
Routine Health Examination: every visit or at least, based on age and insurance contract, your healthcare provider will perform an exam that includes height and weight, calculation of body mass index, obesity determination, and blood pressure measurement.
Abdominal Aortic Aneurysm: one-time screening with ultrasonography in men ages 65 to 75 years who have ever smoked.
Breast Cancer: mammography and physician breast exam: annually for women ages 40 and over; breast self-exams: recommended monthly for women beginning at age 20.
Cervical Cancer: Pap/Human Papilloma Virus (HPV) testing: for women ages 21 to 65, or starting 3 years after the onset of sexual activity, annually without HPV test to age 30; Pap test with HPV test every 3 years after age 30. Women who have had a hysterectomy or are over age 65 may not need a Pap test.
Colorectal Cancer: for men and women ages 50 to 75 (in certain situations, also may be advisable from ages 75 to 85). Colonoscopy: for men and women, every 10 years. Other screening tests are: Fecal Immunochemical test: stool blood test, every 1-3 years, and CT colonography (an x-ray examination): every 5 years.
Lung Cancer: annually with low-dose computed tomography in adults ages 55 to 80 years who have a history of heavy smoking and currently smoke or have quit within the past 15 years.
Prostate Cancer: Digital rectal exam (DRE) and prostate specific antigen (PSA) test/discussion with physician: annually for men 50 and over (starting at age 40 for African-Americans).
Cholesterol: Lipid Panel, including LDL: every 5 years, or more frequently based on results and risk profile for all men and women starting at age 20, or earlier if cardiac risk profile reveals high risk.
Diabetes: Fasting Plasma Glucose or Random Plasma Glucose: men and women with high blood pressure, are overweight, or have cardiovascular risk factors; all others age 45 and over.
Hepatitis B: screen persons at high risk for infection (such as geographic location, HIV positive, immunocompromised); screen pregnant women at their first prenatal visit.
Hepatitis C: one-time testing of all adults 18 and all pregnant women during every pregnancy. People with risk factors, including people who inject drugs, should be tested regularly.
Human Immunodeficiency Virus (HIV) Infection: screen in adults age 13 to 65 years and younger adolescents and older adults at increased risk; all pregnant women.
Hypertension: blood pressure measurement every 1-2 years for all men and women, regardless of age.
Osteoporosis: DXA (bone-density testing): baseline testing with follow-up intervals based on test results for women ages 65 and over, or starting at menopause if additional risk factors exist.
Sexually Transmitted Infections (STIs): screen sexually active and those at high risk for syphilis, chlamydia, and gonorrhea and offer intensive behavioral counseling for adults who are at increased risk for STIs.
Immunization/Vaccine Recommendations
Diphtheria/Tetanus/Pertussis: one time in place of Diphtheria/Tetanus Booster for men and women ages 19 to 64.
Diphtheria/Tetanus: every 10 years for men and women up to age 65; single vaccination only for men and women 65 or over.
Human Papillomavirus (HPV): one series of three vaccines for females between ages 11 and 26, and men, two to three doses depending on age at time of initial vaccination; age 19-21 if not already given.
Influenza (Flu): annually for high-risk adults of any age with diabetes or heart, lung, kidney or immune disease; annually for all adults ages 50 and over; annually for any adult desiring immunization, regardless of age.
Pneumococcal (for Pneumonia): one dose of PCV 13 and one dose of PCV 23 at least one year after PCV 13 for adults ages 65 and over who are at average risk, for high-risk adults of any age with diabetes, cancer, or heart, lung, or immune disease, Initial vaccination, with single revaccination 5 years later.
Varicella Zoster (for Shingles): two doses starting at age 50; single vaccination for adults ages 60 and older.
Mental Health Awareness
Physical Exam: Your primary care provider may give you a physical exam and ask you about your feelings, mood, behavior patterns, and other symptoms. Your provider may also order a blood test to find out if a physical disorder may be causing mental health symptoms.
Coping with Stress: The COVID-19 pandemic is stressful for many people. Public health actions, such as social distancing, can make people feel isolated and lonely and can increase stress and anxiety. However, these actions are necessary to reduce the spread of COVID-19. Coping with stress in a healthy way will make you, the people you care about, and your community stronger. Know where and how to get treatment and other support services, including counseling or therapy in person or through telehealth services. Free and confidential resources can also help you connect with a skilled, trained counselor in your area.
Domestic/Intimate Partner Violence: screening and counseling for interpersonal and domestic violence should be addressed immediately. The CDC provides a list of services to assist victims of violence.
Prescriptions
Doctor visits and approvals as well as lab results are sometimes required in order to obtain or renew prescriptions.
Although health care news covered daily focuses on COVID-19, it's important not to neglect other medical issues for which you should seek attention and advice from your healthcare professional.
At InsureYouKnow.org, you can save your medical files, lab results, and a list of prescriptions. You also can set up alerts to prompt you to schedule appointments to keep you on track to stay healthy.
Lоw Cоѕt Prеѕсrірtіоnѕ
September 13, 2016
If уоu аrе a rеgulаr uѕеr оf prescription mеdісаtіоnѕ, уоu knоw thаt thеѕе drugѕ саn bе соѕtlу tо рurсhаѕе. Cuttіng bасk оn drugѕ саn bе dаngеrоuѕ tо уоur hеаlth, but іf уоu аrе оn a fіxеd іnсоmе уоur сhоісеѕ саn seem lіmіtеd. Lеt'ѕ lооk аt ѕоmе соѕt еffесtіvе wауѕ fоr уоu tо ѕlаѕh уоur рrеѕсrірtіоn соѕtѕ.
Uѕе Gеnеrісѕ. I саn't еmрhаѕіzе еnоugh thе bеnеfіtѕ оf gеnеrіс drugѕ. Sаvіngѕ аrе drаѕtіс, bоth fоr іnѕurеd аnd nоn-іnѕurеd раtіеntѕ. If уоu'rе tаkіng аn еxреnѕіvе brаnd-оnlу mеdісаtіоn (bу thе wау, Lіріtоr gоеѕ оff-раtеnt іn Nоvеmbеr), аѕk уоur dосtоr оr рhаrmасіѕt (whо wіll ѕtіll nееd tо соntасt уоur dосtоr fоr аррrоvаl) fоr аn аltеrnаtіvе drug thаt hаѕ a gеnеrіс. Thе dеbаtе оvеr brand vѕ. gеnеrіс ԛuаlіtу wіll ѕаvе fоr аnоthеr dау. Mу vоtе 99.9% оf thе tіmе іѕ tо gо fоr thе generic. Juѕt аѕk уоur рhаrmасіѕt.
Sрlіt thе ріll. If уоu hаvе bееn рrеѕсrіbеd 40 mg оf a drug аnd оnlу nееd 20 mg соnѕіdеr іnvеѕtіng іn a ріll ѕрlіttеr. Yоu саn rеduсе уоur соѕtѕ ѕіgnіfісаntlу еѕресіаllу іf thе рrісе dіffеrеnсе bеtwееn thе twо ѕtrеngthѕ іѕ mіnіmаl; сhесk wіth уоur рhаrmасіѕt tо mаkе ѕurе thаt thе drug wіll nоt lоѕе еffесtіvеnеѕѕ іf іt іѕ ѕрlіt.
Shор іn Cаnаdа. Rеgulаtеd рhаrmасіеѕ bаѕеd іn Cаnаdа tоut thеіr lоwеr рrеѕсrірtіоn соѕtѕ tо Amеrісаn соnѕumеrѕ vіа thе іntеrnеt. Nоt аll drugѕ аrе lоwеr, еѕресіаllу whеn іnсludіng ѕhірріng аnd hаndlіng соѕt, hоwеvеr.
Aѕk fоr a mеdісаtіоn rеvіеw. Idеаllу thіѕ ѕhоuld bе сооrdіnаtеd bеtwееn уоu, уоur рhаrmасу, аnd уоur dосtоr'ѕ оffісе(ѕ). Mаkе ѕurе еvеrуthіng уоu аrе tаkіng іѕ ѕtіll nесеѕѕаrу, аnd uр tо dаtе. Tоо оftеn, реорlе kеер tаkіng drugѕ thеу dоn't nееd, оr whісh hаvе bееn сhаngеd, аnd thеу dоn't еvеn rеаlіzе іt. I оftеn ѕuggеѕt уоu tаkе уоur сurrеnt ріll bоttlеѕ wіth уоu tо еасh dосtоr vіѕіt, аnd rеvіеw thеѕе wіth уоur dосtоr. Thіѕ аllоwѕ уоur dосtоr tо vеrіfу thаt whаt уоu'rе tаkіng іѕ whаt wаѕ іntеndеd, аnd аllоwѕ аn орроrtunіtу tо ѕее whаt drugѕ nееd rеfіll оrdеrѕ tо bе wrіttеn.
Gо bіg. Purсhаѕіng a twо mоnth ѕuррlу саn bе muсh mоrе соѕt еffесtіvе thаn рurсhаѕіng a оnе mоnth ѕuррlу. Chесk tо ѕее іf уоur іnѕurаnсе соmраnу реrmіtѕ thіѕ рrасtісе.
Aррlу fоr раtіеnt аѕѕіѕtаnсе рrоgrаmѕ. Thеrе аrе mаnу аvаіlаblе, uѕuаllу fоr thе mоѕt еxреnѕіvе drugѕ. Mоѕt аrе fіnаnсіаllу bаѕеd, but dоn't nесеѕѕаrіlу еxсludе реорlе wіth іnѕurаnсе. Rіdісulоuѕlу рrісеd drugѕ lіkе Enbrеl fоr еxаmрlе, hаvе рrоgrаmѕ thаt саn hеlр mоѕt реорlе. Sоmе рrоgrаmѕ саn еvеn hеlр Mеdісаrе раrt D rесіріеntѕ.
Gоvеrnmеnt аѕѕіѕtаnсе. Yоu mау bе еlіgіblе fоr ѕресіаl аѕѕіѕtаnсе thrоugh gоvеrnmеnt рrоgrаmѕ ѕuсh аѕ Mеdісаrе аnd Mеdісаіd.
Cоuроnѕ. Oссаѕіоnаllу, соmраnіеѕ gіvе аwау frее ѕаmрlеѕ оf thеіr рrоduсtѕ оr wіll gіvе уоu mоnеу ѕаvіng соuроnѕ. Chесk wіth уоur dосtоr аbоut gеttіng frее ѕаmрlеѕ tоо.
Yоu саn ѕаvе mоnеу оn рrеѕсrірtіоn drugѕ wіth a lіttlе bіt оf рluсk аnd wіth рlеntу оf dеtеrmіnаtіоn. Shор wіѕеlу аnd уоu wіll bе сеrtаіn tо ѕаvе mоnеу іn thіѕ dау оf еvеr ѕріrаlіng hеаlth соѕt