Where have all the seasons gone?
October 1, 2019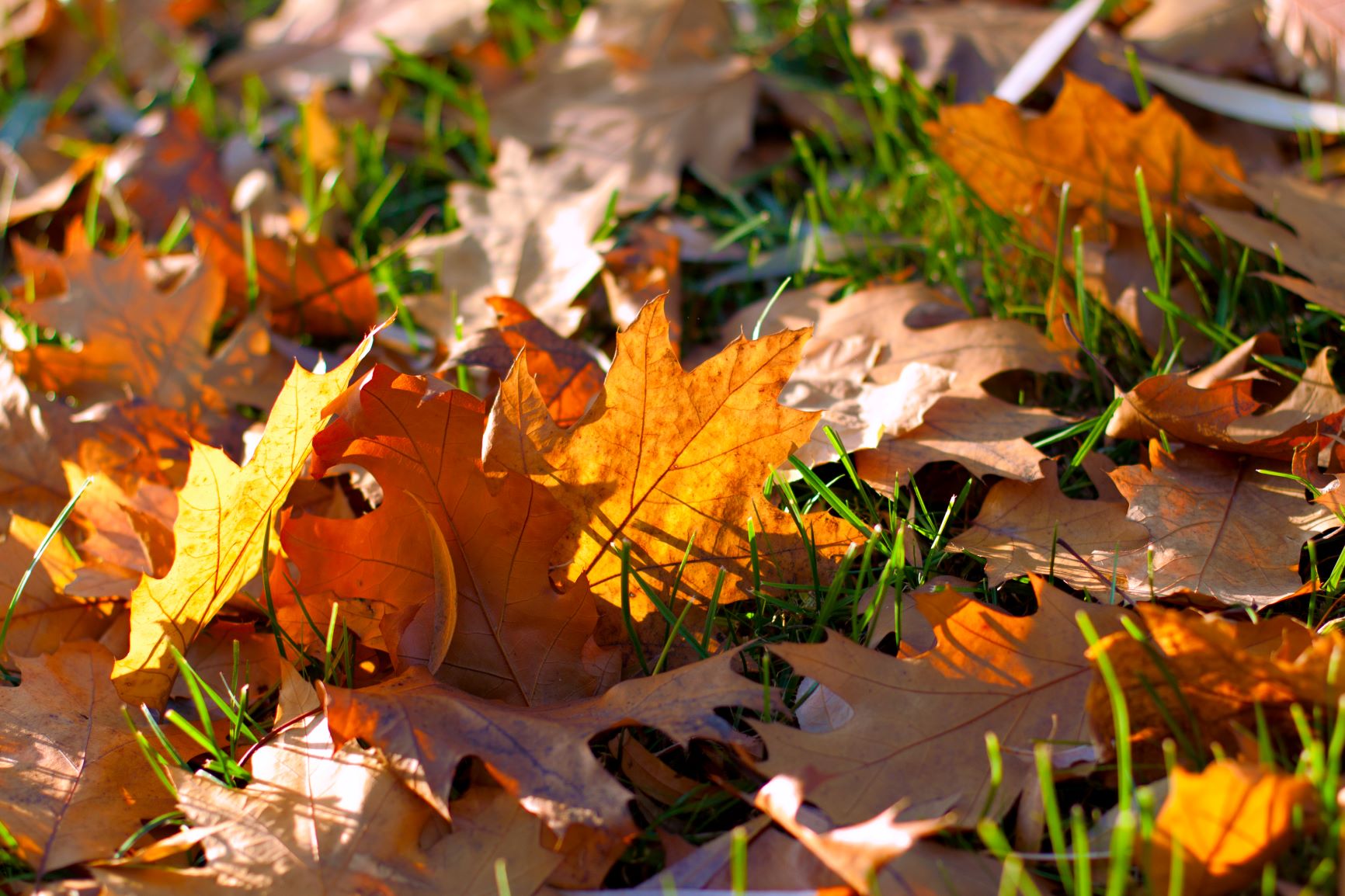 There was a time when Spring, Summer, Fall or Autumn, and Winter meant something. When there was anticipation for the new season to begin – the atmosphere, air, environment and weather gave us clues that change was coming. Now we hear that Fall is coming, we see the days on the calendar getting closer to the Fall months, we see the signs and promotions in the stores, the Pumpkin flavored beverages are available – but it doesn't feel like Fall.  For those of us living in the northern hemisphere – it's not easy to know when Summer ends at and Fall begins – it creeps upon us until the day that we need to leave the home with a jacket and we exchange the shorts for long pants.
When we read definitions – the division of the seasons is defined as:
Spring runs from March 1 to May 31;
Summer runs from June 1 to August 31;
Fall (autumn) runs from September 1 to November 30; and.
Winter runs from December 1 to February 28 (February 29 in a leap year).
For those of us in Texas, there's hot and there's heat-advisory hot and we are in October and thought of a jacket hasn't even crossed our mind. Fall may begin in November and last thru January; Winter may be for 6 weeks – February thru mid-March. For those in the Canadian states, there's winter and not-quite winter. Jackets are a necessity for the majority of the months. The definitions doesn't apply for us. But there are some traditions that despite the atmosphere, environment and weather, we continue to embrace such as the Pumpkin Spice Latte (and the other drinks on the secret Starbucks menu), falling leaves and boots.
All joking aside though, in North America – we have also added some seasons to the traditional 4 – Hurricane Season, Wildfire Season, Flood season, Mudslide season, Tornado season. Many of these overlap and occur in different parts of the country.
– Hurricane season is split by geography. "The Atlantic hurricane season runs from June 1st to November 30th, and the Eastern Pacific hurricane season runs from May 15th to November 30th" This is about 6 months of the year.
– Wildfire season in the Western United States – such as California – which can last up to 7 months of the year.
– Flood season – varies across the country and can be throughout the year. In early Spring there is flooding in the northern United States as the snow melts from the Winter months. In Summer and Fall – tropical storms cause flooding in the Southern/Coastal states. Flash flooding can occur during any season.
– Mudslide season is another season that impacts the Californians. Usually post wildfire, or after storms, the mudslides cause multiple casualties and destruction due to the quick, unpredictable timeline. In 2018, the news was focused on the Southern California mudslides.
The world is changing, our environment and weather is changing. But there are ways to keep the memories and documents safe and consistent. Insureyouknow has a tool to uncomplicate life – that is available in any season. It that can be utilized to digitally store all the information in case you need to access it remotely – or from the comforts of your own home. Whether it's too cold outside to access your safe-deposit box, or too hot to venture into the garage – an insureyouknow subscription will allow you remember the seasons past.
Until next time – Here's a song from the Netflix studio about the standard seasons – a jingle to keep in your head as you wonder where the seasons are.
Who is the record keeper?
September 17, 2019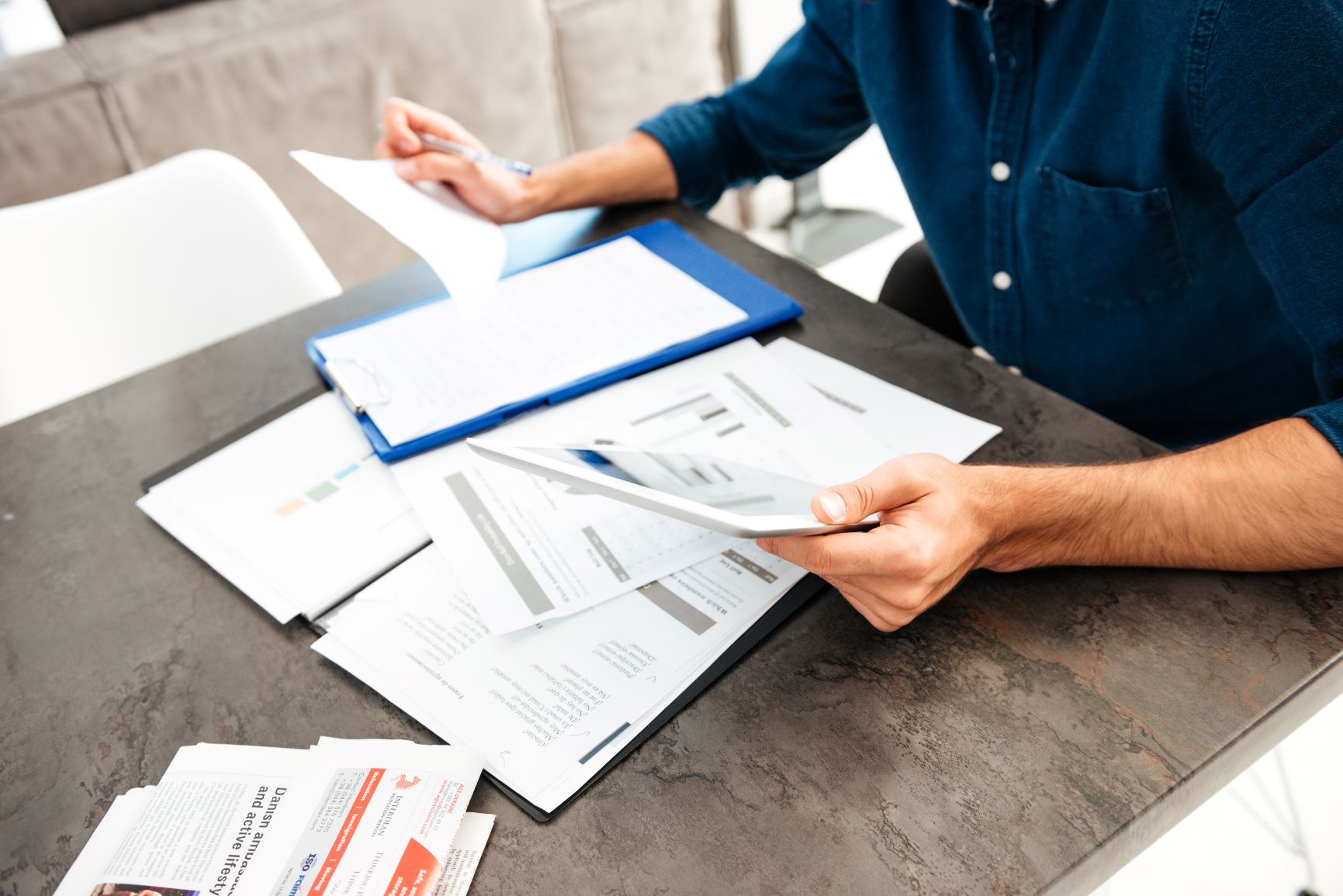 Do I really need to keep this? …yes….Now where should I keep this? In the information age it seems like there is more to keep track of – but when we come down to basics there are still basic documents that we all have and need, and need to be able to find. There is a lot of information online – bank statements, mortgage payments, bills, paystubs – but what happens when your circumstances change or the information system shuts down. Is there a way for you to get what you need – or your family members?
Weeks. Paper receipts. The grocery store, gas, eating out. These receipts are not necessarily for long term record keeping – but they help when the credit card statement and balancing the checkbook routine comes. According to Experian research – the average U.S. consumer has an average balance of $6,354 on their credit cards. Without the paper receipts to verify transactions – the extra $100-$300 in excess charges or fraud may not be detected. After the monthly verification – the paper receipts can be discarded. Preferably in the shredder.
Years. The ones that come to mind are the tax returns, mortgage payments and warranties. These are usually in a drawer or stuffed in a cupboard – "somewhere" and may not be accessible in an easy way. The ones that slip the mind and can be difficult to keep track of are the medical bills and plans. Even if you have changed employers, doctors or plans – there is no record of your medical history and payments other than you. Pre-existing conditions or the blood-test that didn't get sent to the insurance company can come back years later when you interact with the same providers again. Suze Orman has an article on other documents that we should have in our record box.
Forever – These are the one that we mention on most of our blogs and the things that are, hopefully, in our safe places. Give yourself time to get these together. Your birth certificate (and those of your household), Marriage License(s),(it is key to continue to keep the marriage license of previous marriages even if they have been officially annulled),  the Adoption papers and Death certificates. Wills and Death certificates (of anyone that may be connected to your life and could have influence in your future holdings). To get a copy of most of these documents – you need to make a request at the county where the event occurred. This can be tricky when a person is born or dies in a place other than their usual place of residence. If you are unable to physically go to the county clerk office – there are third-party groups that, for a processing fee, will be able to help you get the documents you need.
As you hit the deadlines of storage – don't forget to dispose of your paperwork carefully. Saving the planet by utilizing the recycling bin is all in good nature, but identity theft is real and has happened to 1 out of every 15 Americans. Consider investing in a home shredder that can be used on a daily basis. Alternatively there are often community shredding services multiple times a year when you can take boxes of paperwork to be safely shredded. For a fee, local office supply stores will also shred important documents.
As you reach to begin the record keeping process and shred those papers, remember InsureYouKnow.org product offerings may be your answer. It's a safe place to digitally store all the information in case you need to access it remotely – or from the comforts of your own home. Taking stock of your records, memories and your current resources with an annual plan, may provide the peace of mind you've been looking for.
Life Happens… Life Insurance Awareness Month
September 1, 2019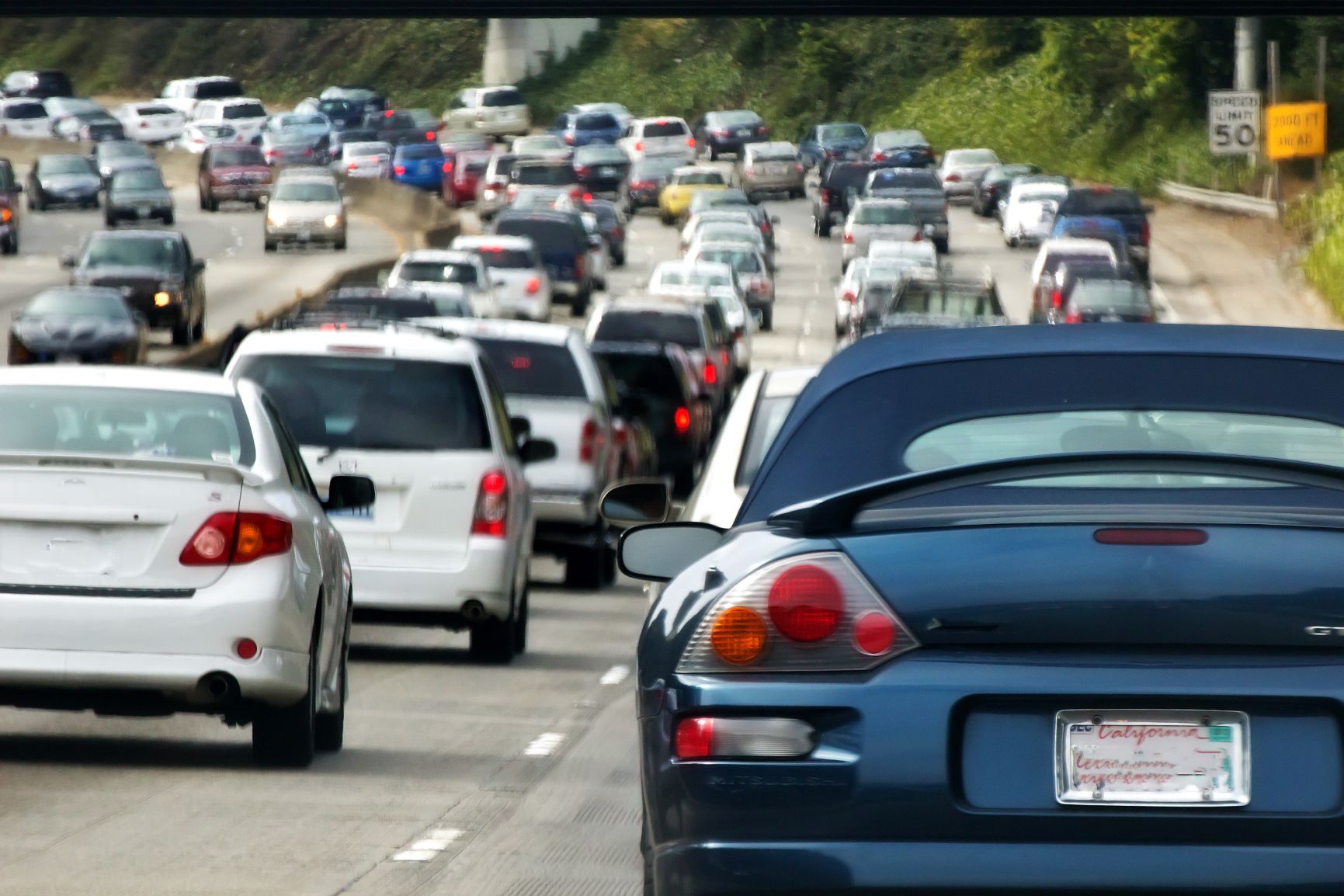 Our days are full. Our lives are full. We continue in our daily routine. But then something happens – the car doesn't start, there's a storm which makes the fence fall, the washer stops working mid-cycle. After the initial panic and stress, we utilize our resources and find a way to prioritize that and get it fixed. Perhaps a neighbor or our partner lends a hand, or we contact a handyman or the warranty company. However the larger "somethings" take a while to fix – the car needing new parts, the fence damaging the water line, or the appliances that need replacing – which alters the way that our days and lives function. Multiple resources are required to help continue our daily routine.  In some cases there is no way to fix the something and we need to stop our lives and re-evaluate what life will be like now. The resources cannot fix or support us – but Insurance can help.
There are so many types of insurance – car and home insurance are the most commonly marketed along with health. Every year – the National Association of Insurance and Financial Advisors dedicates September to Life Insurance Awareness Month. They launch a site and full spread of marketing materials on www.lifehappenspro.org to educate the public about the importance of planning ahead for the "life happens" moments. Life insurance has been misconstrued as a product that is only available for individuals with excess or resources but there are several options for all types of people.
When you search "insurance" in google – 4,960,000,000 results – pop up. How do we find the time, the right advisor, and the right type of insurance for your personalized needs?
Go to the well-known companies – the ones that show up in the top 10 search or the ones that are advertised in your life (television, billboards, newspapers, flyers in the mail). They often have resources that inform about product types before even interacting with the sales area.
Go to someone based on referral – the ones that your friends or neighbors recommend.  Family members alwayss have an opinion on something and even a negative story can steer you in the right direction. If you don't have a community of people in your life to ask, putting an "ask" out on social media will provide comments that could be useful.
Go to a website that provides prices – the ones that can give you information without interacting with people. It's tough to know what is a good price without knowing a ballpark range. An example of this is insureyouknow.org which provides a quote directly to your inbox after answering a few simple questions.
Insureyouknow.org can support you with your life insurance needs by providing you quotes directly on their website. There are also other InsureYouKnow.org product offerings to help you reference those important records when the "life happens" moments occur. It's a safe place to store all the information in case you need to access it remotely – or from the comforts of your own home. An annual plan is available to support your budget needs.
Not Quite Yet… Back to School Frenzy
August 3, 2019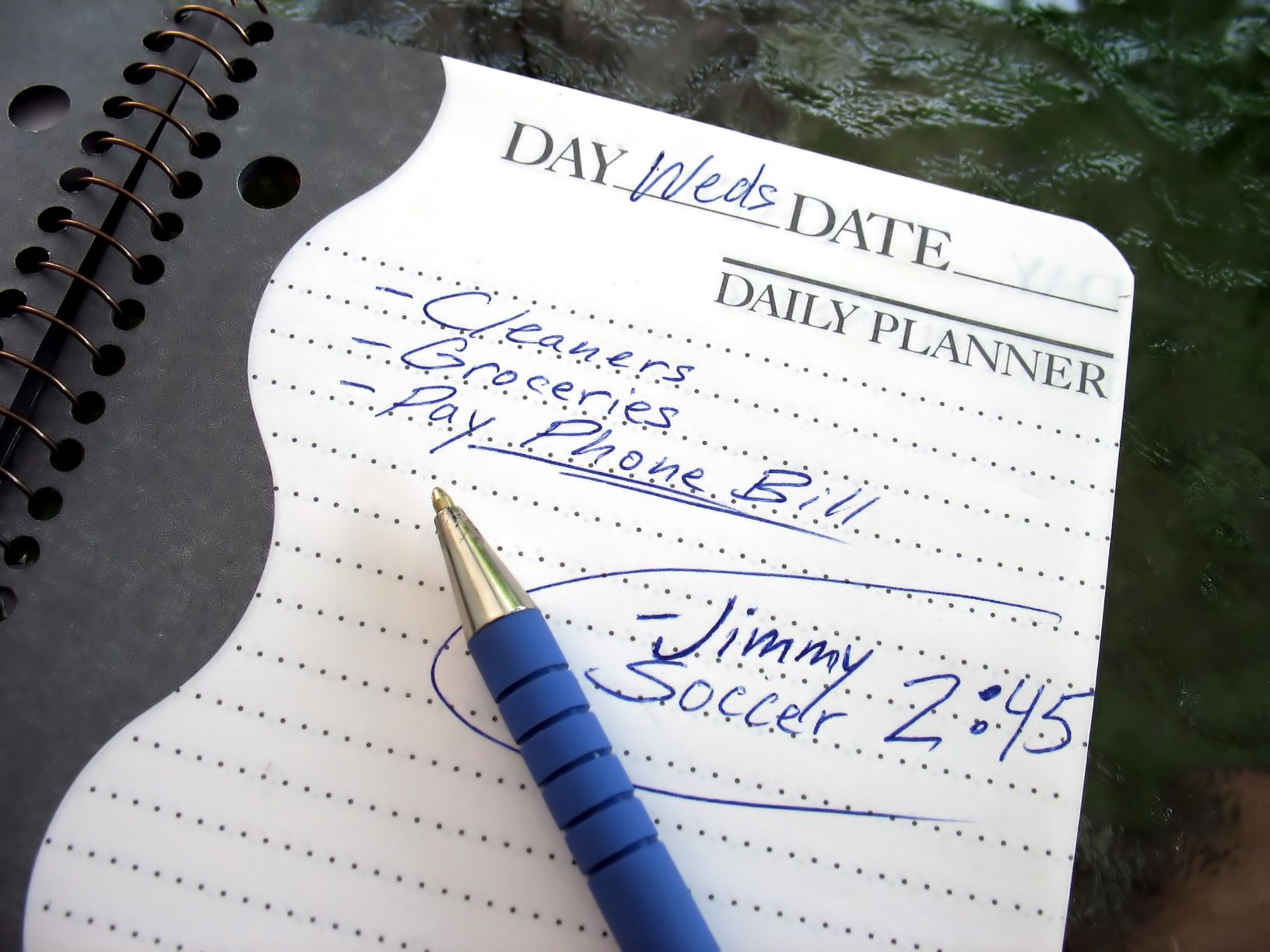 The children are watching… your every move, your every snack and your every minute carved out for yourself. They are hungry for attention, for something fun to do, for YOU. You could be their parent, uncle, grandparent, neighbor or even the passerby in the grocery store aisle, but the child has a fascination and need to soak up all stimuli. How can we fathom what is going on in their minds with neurons firing and brain cells absorbing YOU?
There are many similarities between the preparation for the school year, and learning more about what makes you, YOU.
School Supplies – We get a list of school supplies provided by the school perhaps 3-4 months before the new school year starts. Some people will purchase the full school supply package from the school, have the supplies delivered to the school and not worry about anything further – their job is done, without even reading the list. There is the group in the middle that have studied the list, reviewed the communal supplies like tissues and wipes, and child-specific – pencils, folders, and composition books and are working at their own pace to find the best deals and coupons at the best stores. And others will see the list, but not act upon it until the last days before the school year starts – nearly 100 days later – and will rush to the nearest store to gather everything and more.
Which is better, which is YOU? It really depends on your values. Group 1 saves mental stress but spends more. Group 2 saves money but takes on the mental stress throughout the summer.  Group 3 spends more and has intense mental stress. Our personality type dictates how we handle the school supply task – and other to-do items.
Organizing the Calendar – The Summer months give many families a chance to escape from reality. The calendar belongs to you instead of the school system. Some people will fill the calendar with vacations and camps; there is something "to-do" everyday – essentially keeping the constant flow. Others will take each day as it comes, they may not know what day it is, what time it is and what is the next meal – the Summer is the Summer. The last group tries to have it all – keeping a foot in reality but having some fun along the months.
Which have you followed, which is YOU? It really depends on your circumstance. Group 1 may have more financial resources. Group 2 may have more time. Group 3 may need more control. Our life dictates how we handle the calendar – and other activities in our lives.
As you watch the frantic caregivers purchase school supplies, organize their calendars, and keep the youth entertained for just a few more days – remember there's InsureYouKnow.org product offerings to reference those important records. It's a safe place to store all the information in case you need to access it remotely – or from the comforts of your own home. Take stock of the summer memories and your current resources with an annual plan.
What do I really need?
July 23, 2019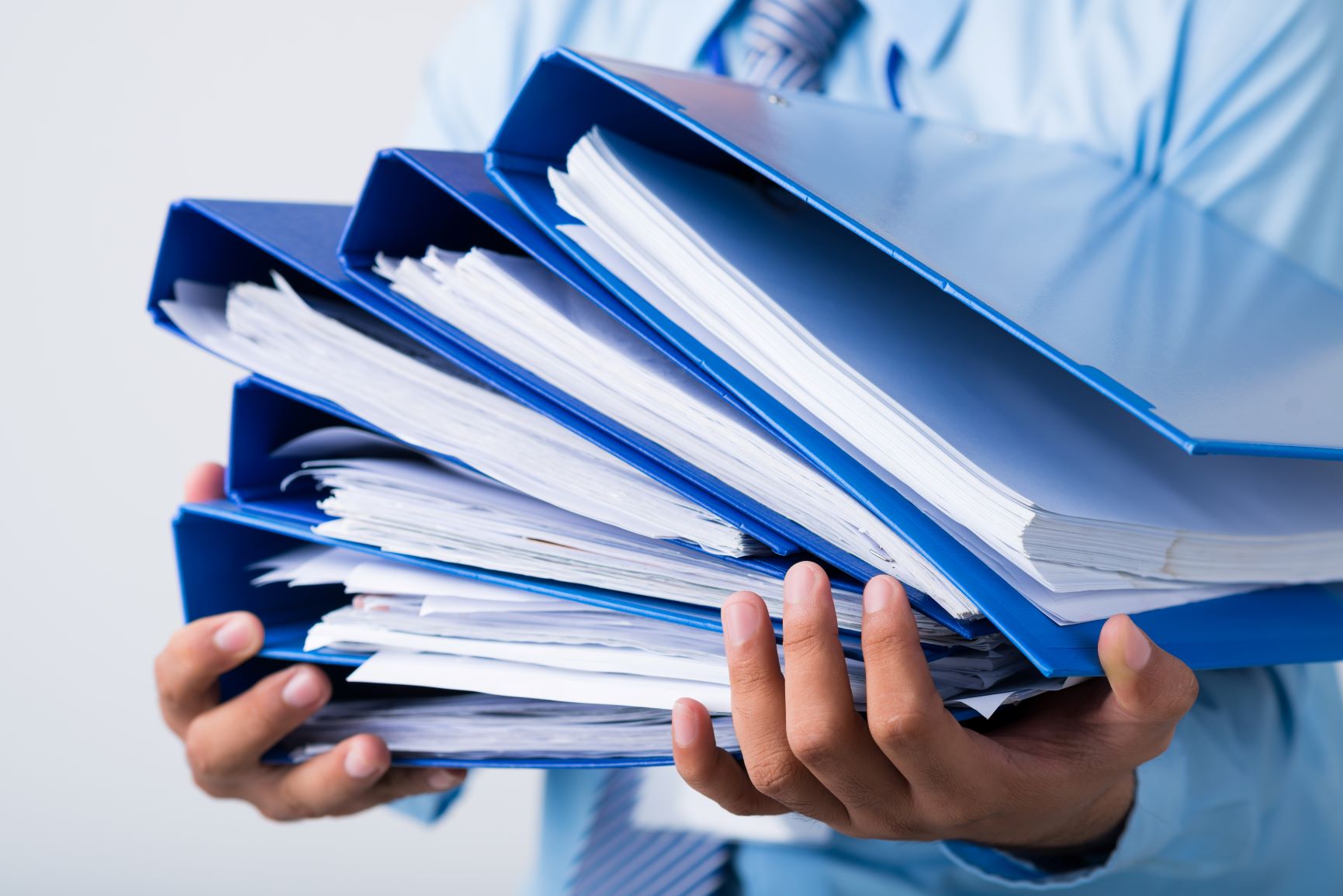 Jumping down the rabbit hole of getting our affairs in order can seem like another chore on top of our full days. And where to start? The idea seems overwhelming – paperwork, copies, notarizing, legal counsel and fees. Questions add to our procrastination: What if I can't find it? What if I don't really know what my account numbers are? What if I can't finish – does this just create more clutter?
There are many lists and suggestions of "in case of emergency" documents that everyone should have together, but when there are multiple people in your household, or multiple dependents – the task can seem confusing and overwhelming. I've thought of some suggestions of how to start the task, and then how to add to the folder or portfolio as time allows.
Stage 1: Locating documents.
Some of these are easier than others. Creating a physical file AND an electronic copy of these documents is vital in our new era of technology. Requests for "soft copies" or the need to provide 3 or 4 documents at a time makes it easier to utilize the electronic versions.
Suggestions for these documents can be found on our website – InsureYouKnow – but some of the easier ones are – Driver's License, Social Security Card, Medical Insurance Card and Passport. Some of the trickier ones are Birth Certificate, Wedding License, Mortgage/Lease Paperwork and Vehicle Titles and may require you to reach out to the county office to apply for a copy.
Stage 2: Creating Lists.
If you are like me – making lists is easy. The hard part is filling in the information and remembering to update them. There are three types of lists that are important for ongoing upkeep.
Assets/Liabilities: Meaning – what do I have and what do I owe. Do you own property, land, business? Where do you put your money – bank, credit union, bonds, 401K? The liabilities are the companies you pay bills to – electric, cell phone, mortgage, pest control, car insurance. Essentially it's the things that are in your head, but not documented in one place and certainly not available for all.
Contacts: Meaning – who are your most important people. Start with the top 10 list of people that you would like to know that a life change has happened. This doesn't have to be in catastrophic instances – the lottery win would be a fantastic opportunity to utilize this list. Many times, there would be overlap in the lists for household members. Examples are children, siblings, parents, partners.
Medications: Most of us have this handy but is a good practice to have a medication list to share with a household member during an emergency or if we are unable to make it to the pharmacy for refills. There are several apps and templates available online to keep the lists uniform. A short narrative of the medical history can also be put with this list.
Stage 3: Fill in the gaps
As you get deeper in the rabbit hole, it will be clear that there's items that you need to research further, and involve other parties. Examples include healthcare directives and living wills. These often need to be notarized to be valid and sometimes require a witness or legal professional. There are many options online but having conversations with those that you trust may uncover a resource that you can utilize that saves money, time and headache.
As you start putting all your documents together, consider using InsureYouKnow.org – an online information-safe, as a place to store them. This product gives you the ability to access documents, and files remotely – or from the comforts of your own home. There are various levels of access to allow your family members, caregivers or business associates insight into your documents – as needed. There is even a trusty reminder feature to help you remember that it's time to update.
Happy Birthday America!
June 30, 2019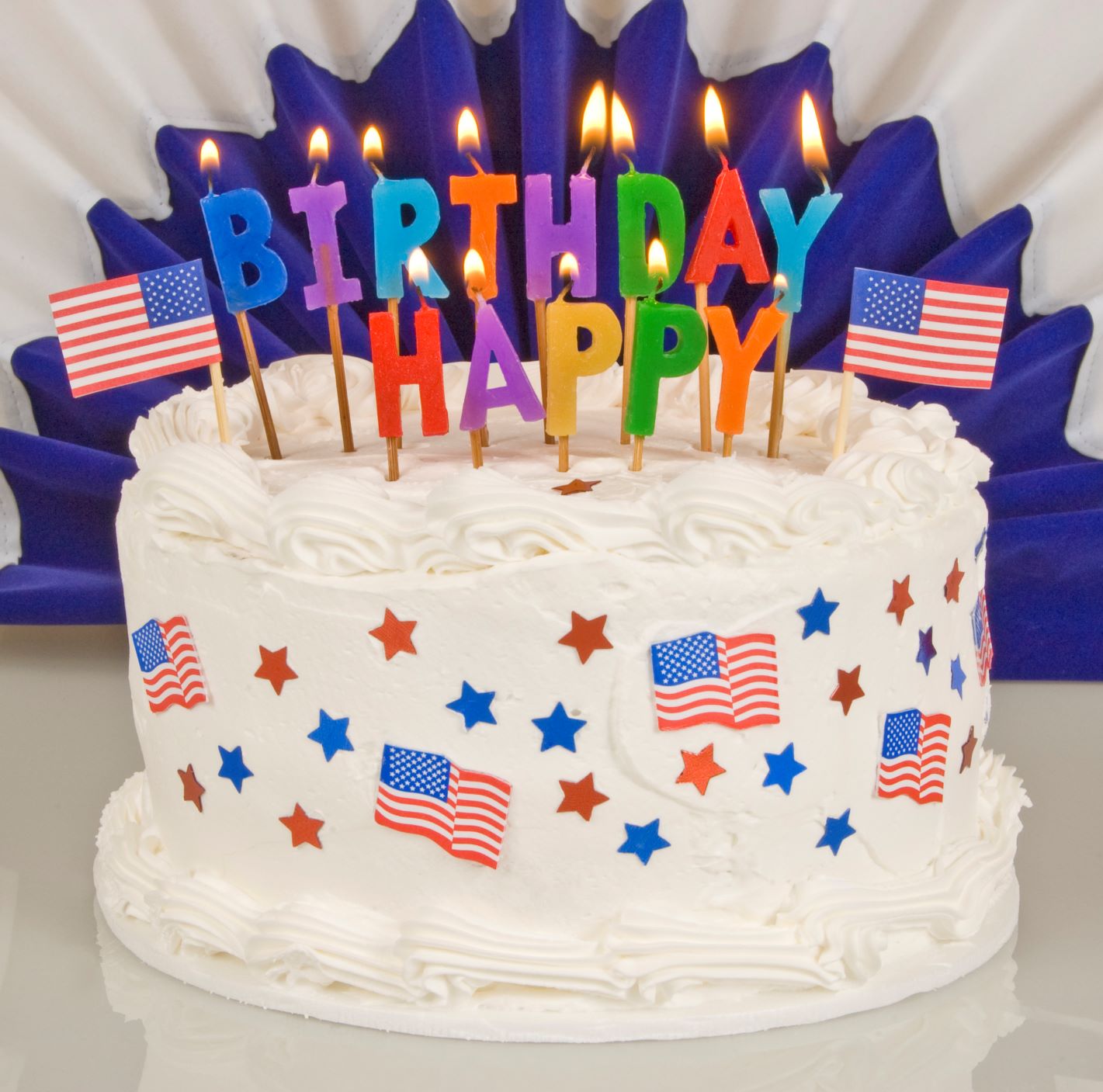 Happy Independence Day America. As the red, white and blue combinations emerge in our clothing and décor, marketing and sales galore treat our senses – It is a time for enjoyment in America. Fireworks, BBQ, Baseball, time with the family and friends – and for most of us – time off from work and the normal routine. Who doesn't enjoy a birthday and time to celebrate, a time to kick-back and accept that the summer season is here – heat and all.
The 4th of July celebrations have been diversifying since the first official celebrations in 1777, when "Philadelphians remembered the 4th of July. Bells were rung, guns fired, candles lighted, and firecrackers set off." Though we have introduced the summertime aspects of sports and outdoor foods to our traditions the fireworks remain!
Here are some facts about America that we can introduce into our own traditions:
There are 126x more people in the United States than in 1776. There is a reason that the American population continues to grow. With the 2020 Census coming up – we'll be able to have a more accurate count of who and where everyone lives. "In July 1776 there were an estimated 2.5 million people living in the Colonial United States. Currently there are approximately 316 million Americans." Do you have such colossal growth or debt during your lifetime that you haven't accounted for? Looking at all our accounts, the 401k accounts from our first place of employment, and checking with family members to see if there are any assets lurking out there. There may be more than you know.
We started celebrating the 4th of July holiday 100 years after the Declaration was signed. If we waited that long to formalize the important things in our lives we would be in trouble. Power of Attorney, Wills, Healthcare directives, your birthday wish list, the Bucket List,  – the family and friends may know what your wishes are – but have they changed over the years. Document and act upon the things that are important to you – before 100 years pass. Americans were so busy creating their young nation that they forgot to enjoy and recognize national holidays until 1870.
We have a Declaration of Independence  How many of us have read the declaration of Independence since we left school? There are lot of words, and a lot of fine print – and it's the fine print that defines the why – why our military continues to fight for America. The British rules and regulations were stifling the growth of America, and the 13 states came together to put together a document to publicly declare freedom The full Declaration of Independence can be found in many books and the original lies in National Archives in Washington DC. Where is the history of your life, your family and the why?
As a proud American, with access to life, liberty and justice, the access we have to continue to keep our belongings safe is easy. With InsureYouKnow.org – an American based-company –our online information is safe. The ability to access documents, and files remotely – or from the comforts of your own home can be taken for granted, just like so many other things. An annual plan is also available for cost-savings.
Say Goodbye to the Wallet
August 23, 2018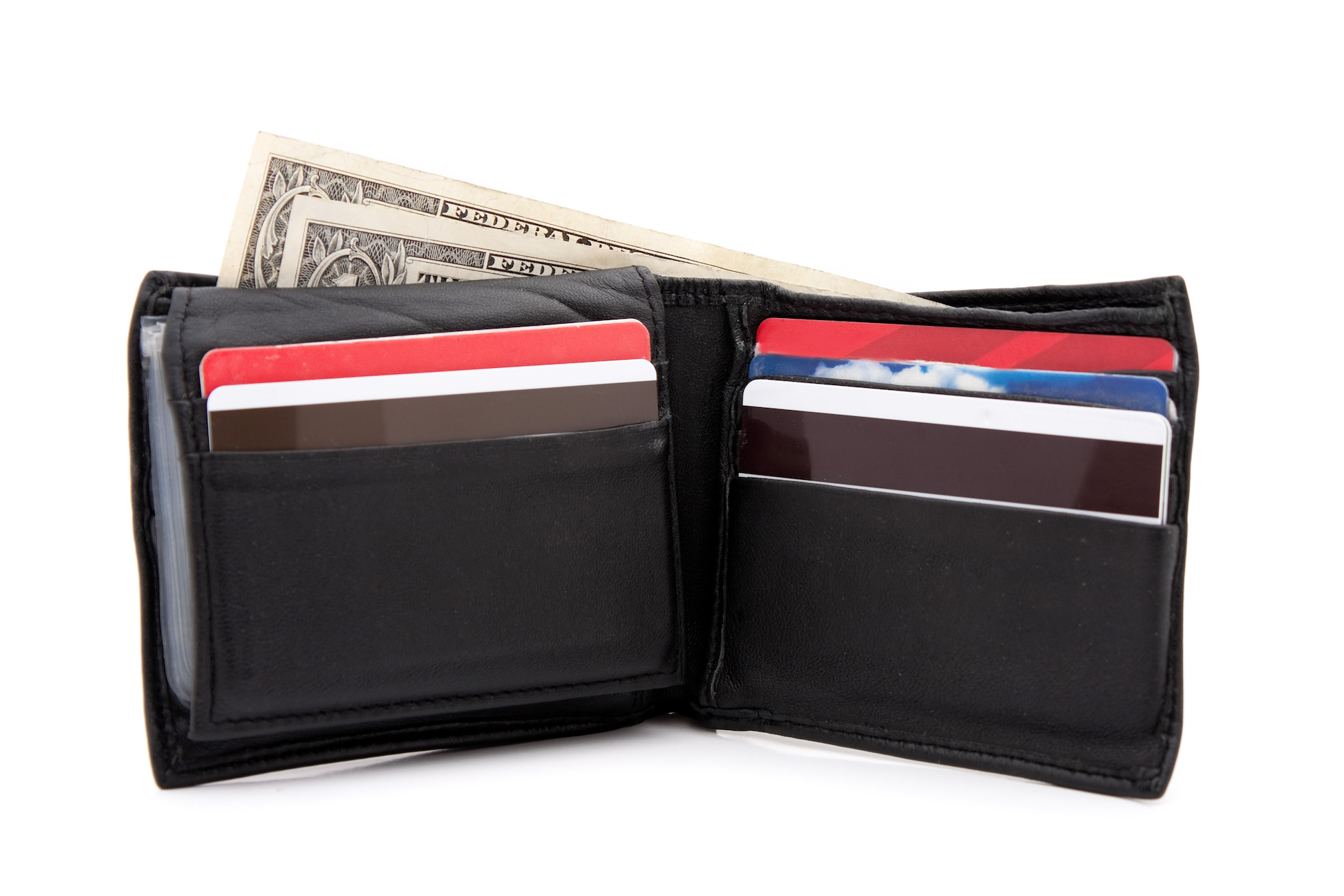 Here at InsureYouKnow.org, one of the most common questions we get is, "Can you store my driver's license?" That's followed closely by, "How about my credit card information?"
Often, millennials are the ones asking these questions. People joke about millennials being addicted to technology, and in many ways it's true. They have no interest in carrying around a cumbersome wallet or filing away paperwork. They'd rather keep everything on their most cherished item: their smartphone.
Their dreams are coming true.
Mobile payment applications like Apple Pay, Google Pay and Samsung Pay are being accepted at more and more stores every day. These apps allow consumers to complete contactless transactions straight from their phone. Gone is the need to carry around a plastic credit card.
Many states are considering replacing traditional driver's licenses with digital versions. Iowa has already announced plans to switch to digital driver's licenses in 2019. As more states invariably follow suit, the days of the laminated driver's license will become numbered.
And of course, smartphones already house more photos than a traditional wallet ever could. There's no need to print and place photos in protective sleeves when you can show off your adorable toddler with the swipe of a finger.
Farewell, dear wallet.
The Wall Street Journal recently ran an article on this phenomenon in which six writers reflected on the demise of the wallet. They shared fond memories of wallets from days past.
One woman remembered how she kept a torn dollar bill in her wallet as a reminder of a fun evening she'd spent with a man she had a crush on. "For months, each time I opened the cash sleeve of my wallet, I'd peer down at that half a dollar and feel a renewed hope that he might come around on me yet," she wrote.
Another wrote about the fake Willie Nelson concert tickets she'd purchased from a scammer and how she ended up having a wonderful night anyway. "The tickets are worthless—they always were—but they hold special value in my wallet as both warning and as a reminder that some of the best memories are made even if things don't go as planned," she said.
Sentimental memories like these are irreplaceable, but the wallet is not. The smartphone is indeed on its way to replacing your wallet, just as InsureYouKnow.org can replace your filing cabinet. We're doing our part to eliminate headache-inducing paperwork by providing a simple, low-cost way to store all your important documents in one place.
You can't pay for a purchase using our site, and you won't be seeing "Now accepting InsureYouKnow.org" at a retailer near you any time soon. But yes, you can upload a copy of your driver's license for safekeeping, and you definitely want to store your credit card and other banking information on the site. That way you and your loved ones will be able to log on to InsureYouKnow.org to find your account numbers, bank names, and other important information when needed. After all, you never know when you'll lose your wallet or—gasp!—your smartphone.