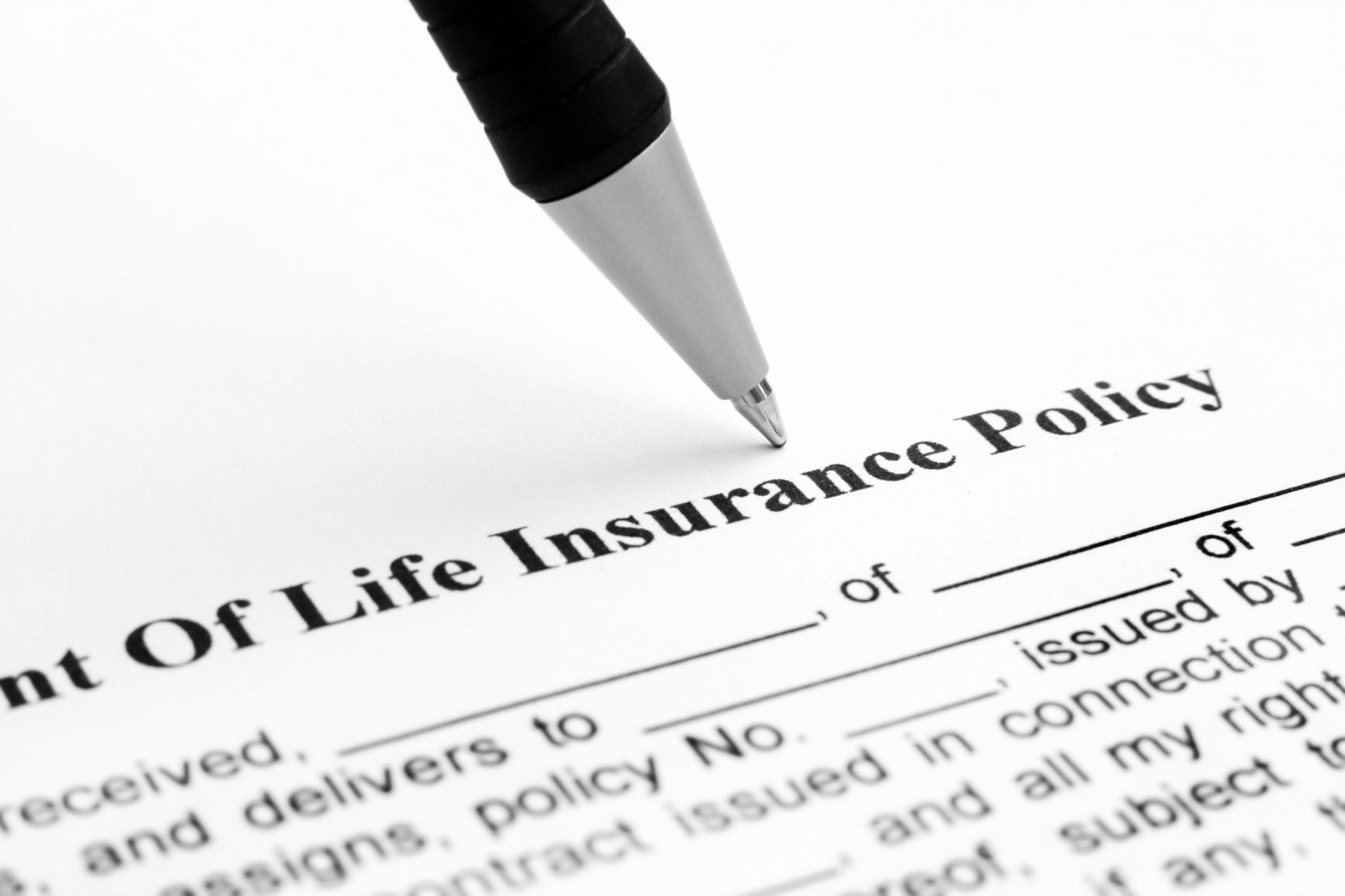 The checkbox on new hire paperwork about life insurance, may start to seem a little more important during the days of COVID-19. For many it was an obvious choice when the employer was giving something for "free." Professionals have a safety net policy to help their family members for a short time. For consultants, self-employed and business owners, life insurance was a security blanket. A new stress has emerged as the media has suggested that the coronavirus cause of death would not be covered – this is not a true statement.
The most common causes of death – heart disease, cancer, and accidents, are still present and affecting all age groups. 74% of deaths in America stemmed from 10 causes, and the coronavirus may make it on the top-10 list. The CDC reports that about 647,000 Americans die from heart disease each year, while nearly 600,000 people die annually from cancer. Currently the increasing numbers of people affected by the virus are resulting in changes in all kinds of data. Insurance companies will be a valuable additional source of data as they collect this information. The Yale School of Public Health recorded an estimated 15,400 excess deaths in the United States from March through early April, twice as many as were publicly attributed to COVID-19. Life insurance companies are receiving higher numbers of applications as end-of-life conversations and preparedness are emerging as necessary, not taboo topics.
Reviewing your Life Insurance coverages
This is a good time to review the safety net or security blanket policies that you may have. You will come across many different types of life insurance policies when you start shopping––and not all of them are available from every company.
When you narrow down a policy, reviewing the type of insurance you have against your current lifestyle and needs may be advantageous. New applications are being accepted, and many companies have extended the time needed to complete the medical exam to 120 days, or 4 months. News9, an Oklahoma based news outlet, reported that individuals shopping for new policies may notice that e-signatures are now acceptable.
According to Glen Mulready, Oklahoma Insurance Commissioner, older individuals may have more trouble finding coverage.Insurance companies view older applicants as high risk and with the current economy, some have decided to limit exposures. Fortunately, there are a variety of life insurance companies, so there is a policy type for all. Finding an agent that is affiliated with multiple providers may be advantageous and save time when reviewing rates.
Accessing your Life Insurance
Upon your death, your next of kin will need to make a claim to access the life insurance policy or policies that have been created for you. These people may or may not be your beneficiary. There are three steps that need to take place before any money is released.
Locating the policy. This involves finding the name of the company or companies that you purchased life insurance from. The NAIC, has an online life insurance policy locator service – https://eapps.naic.org/life-policy-locator/#/acknowledgment
Connecting with the agent. The agent from the company will assist with the timeline process, provide the policy number, and necessary forms to be completed.
Completing the Paperwork. Fill out the forms, order the death certificate and mail the forms to the company without delay. Often there is a choice to pick a lump sum or installment payouts.
Typically, the insurance money is released within a few weeks––but there are exceptions. According to Marketwatch, an insurer might deny a claim for a coronavirus death if the policyholder submitted an inaccurate or incomplete application. With this in mind, it may be worth spending a few minutes reviewing your paperwork for gaps.
As you work through the process of applying for your life insurance, reviewing your coverages or submitting a claim for a loved one, document all your findings and notes on InsureYouKnow.org – an online information storage site that allows you to access documents, and files remotely relating to your affairs. There are various levels of access to allow your family members, caregivers or business associates insight into the documents, as needed. There is even a reminder feature to help you update or revisit the policy from time to time.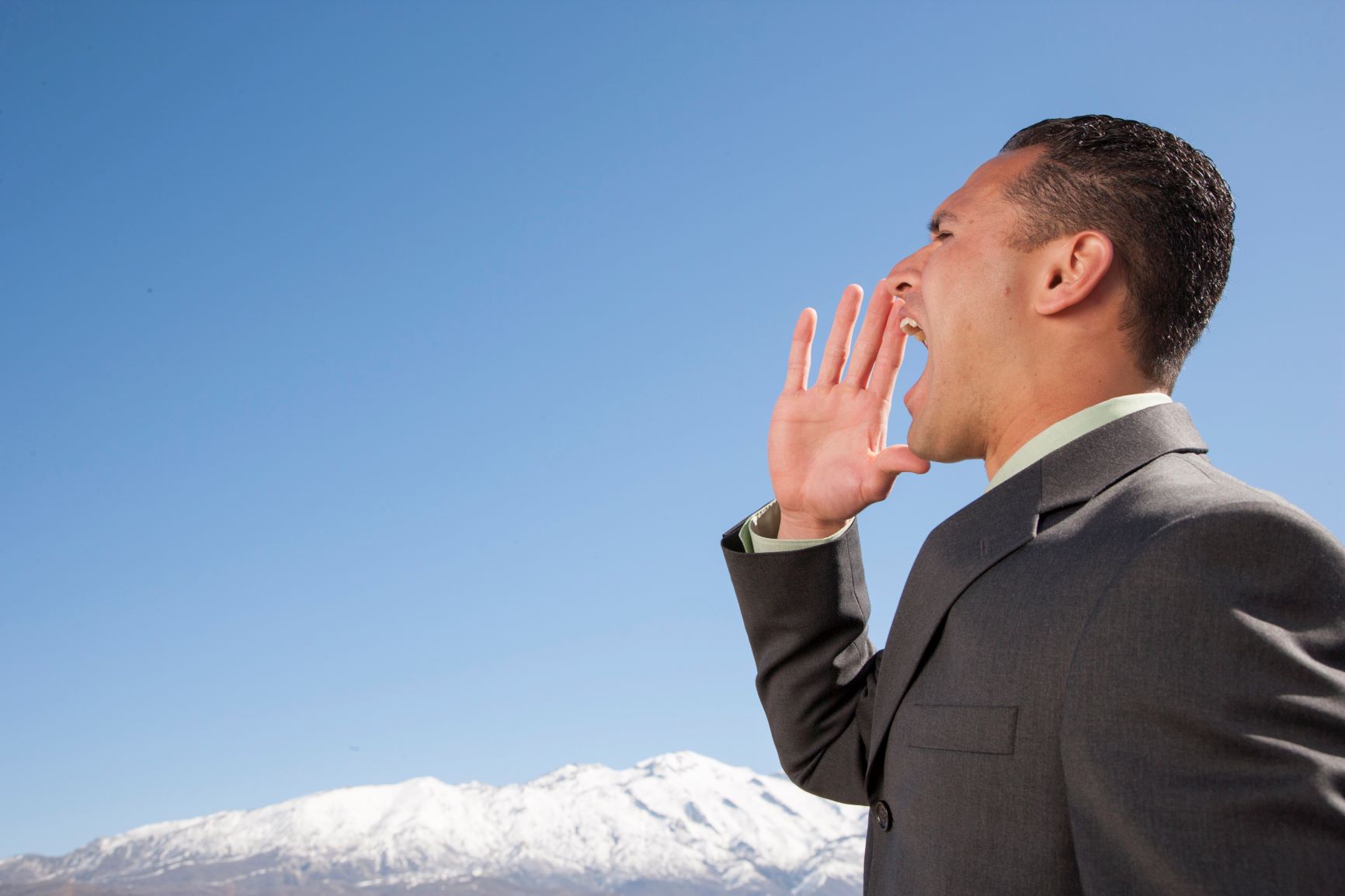 Created as a distress signal in the 1920s, the term mayday is utilized by ships and aircraft to communicate emergency or life-threatening situations. When officer, Frederick Stanley Mockford thought of the word, the pandemic crisis of 1918 and the end of the First World War was not even a decade past.
Fast-forwarding 100 years to May 2020 – the coronavirus pandemic is very much part of everyone's life and lifestyle. In a matter of weeks, the way the world looked at itself was turned around, and some questions come to mind….
Is our planet in a state of Mayday?
Depends on who and what you are referring to. The environment is thriving, the oceans are cleaner, and the animals are not scared and are coming out into many city dwellings. The seals are basking on the beaches where humans were. The water, and air is cleaner as the pollution subsides. The planet called Mayday, and now the humans are. However the story is not the same for mankind. Humans are dying – living in fear of contracting the virus and staying indoors and isolated. The economy is in a state of flux, no one wants oil – a once huge commodity. The luxuries of stock trading and vacations are now replaced with the luxuries of accessing food, and human touch.
Is our country in a state of Mayday?
The way the world worked has changed. Our fast paced lives have in some ways slowed down as transportation needs have reduced, and the working world has shifted focus. Going into work, going to school, errands, and shopping have been restricted by both private and public entities. Federal and local governments are rapidly reviewing information and making life-changing decisions about access to healthcare, food, and the outdoors. In some ways the Mayday call has already been sent from the public sector to the private. Our country has forced its community to ramp up the use of technology for communication. The internet is now a necessity for video-meetings that are replacing work conferences, family birthday gatherings and learning. Remote payments instead of cash exchange for services. And the state of the unknown has created an undercurrent of anxiety.
Do you need to signal Mayday?
Checking in with yourself about your needs is paramount. Where you are at emotionally, physically, socially, financially impacts your relations and ability to function with the new day to day. There is little control. Access to food, loved ones, work and our old lifestyle can bring up feelings of anger, resentment, and fear. Reaching out for support or connecting with your community could stop your need for the Mayday call.
InsureYouKnow.org – an online information depository allows those that receive your Mayday call, this month, this year, this decade to access documents, and files remotely relating to your affairs. Whether photographs to relive memories, financial information to cover debt, or your resume for a possible job opportunity. There are various levels of access to allow your family members, caregivers or business associates insight into your documents – as needed. There is even a trusty reminder feature to help you remember that it's time to update.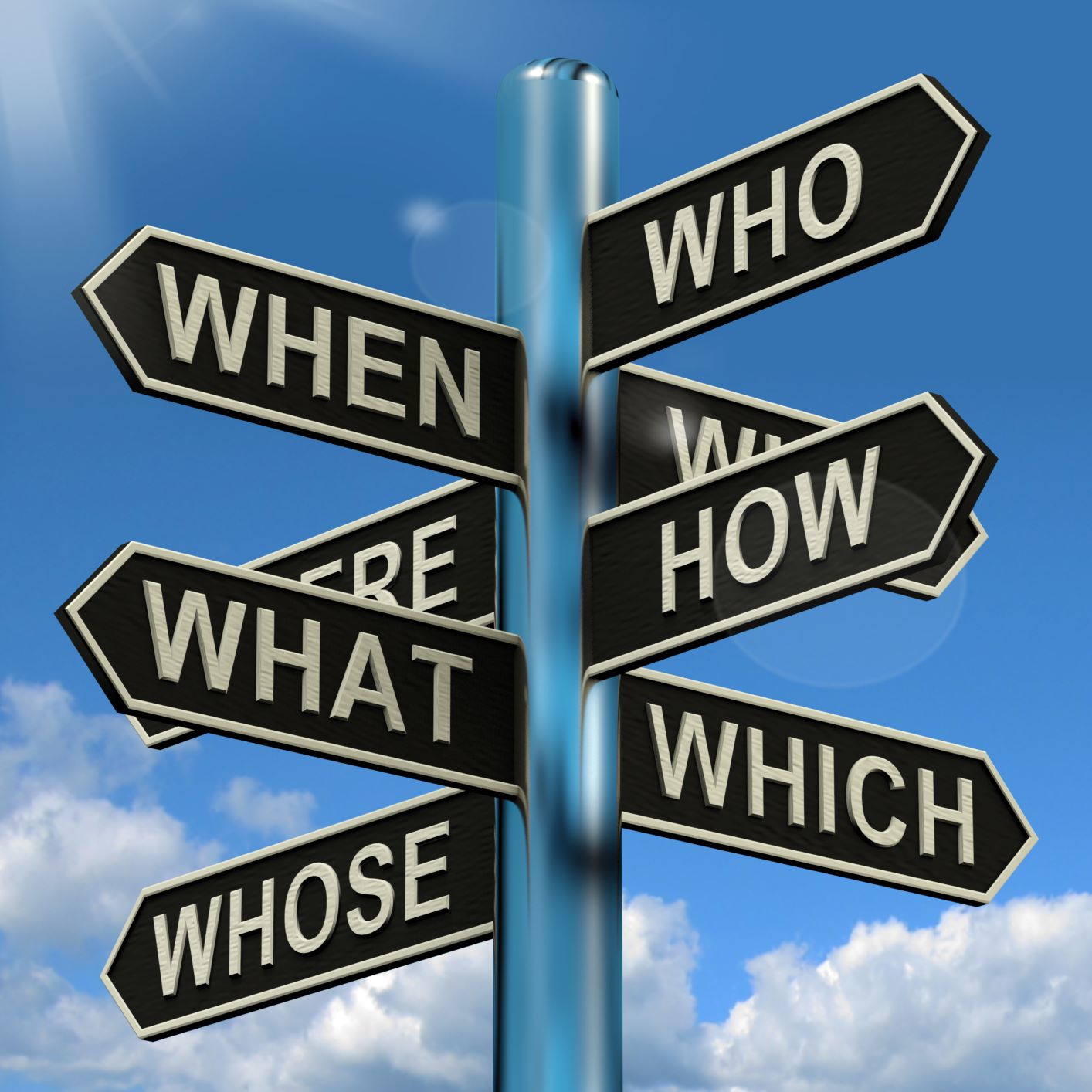 We all have or should have In-case-of-Emergency documentation, but did we ever think about in case of pandemic? The current situation can make a difference in the way that our emergency plans work. There are many lists and suggestions of "in case of emergency" documents that everyone should have together, but in our current COVID-19 pandemic situation, there may be areas that need to be reviewed or even created.
With the unknown of when the pandemic will end or if we are in the peak of the homebound regulations, the question of access has become a source of anxiety. Below are three areas of access to consider when we are in pandemic.
Access to Resources
Some of our resources are easier to access than others. Groceries are the ones that we are hearing about on the news – we can't get the basics – milk, eggs, toilet paper, hand sanitizer. There are grocery delivery services, volunteers in the neighborhoods and local nonprofits that are currently marketing their services – facebook, nextdoor and even conversing with neighbors or friends can uncover options.
Our safe deposit box. The place that we have been keeping our trusty resources are in some ways inaccessible. Our financial institutions may still be open but are you able to get to them safely given the WHO recommendations. Many locations are having special hours for seniors and high-risk patrons.  
Many people in the workforce have experienced changes in the work environment. From job insecurity, furloughing, limited hours – to work from home, working in a new location or role. Financial resources may be reduced, and not being able to use your computer, access your desk drawers, use the same extensions to reach people can be tough.
Action: Have you been able to reorient yourself to the new resource allocation? Is there something that is missing that you wish you could have to make your life just a little bit easier?
Access to Care
Our healthcare routine is currently disrupted. Getting to the doctor's appointments, picking up prescriptions, and going to therapy or residential care facilities is not always possible.
Many providers have been communicating how you can access them if there is a need – often by telemedicine routes. Local or satellite offices are consolidating care in a central location and many doctors are not available every day.
Action: Is your doctor only conducting telehealth visits? If so – the telehealth visits often need technology set up on computers or phones, and walking through the steps now instead of during the appointment can be advantageous.
Access to Loved Ones
Technology is our friend. We may not live with our top-ten people, or even have another person in our home, but phone and video chat have given us the opportunity to access our loved-ones lives in their homes.
If you do need to go to the hospital, a loved one may not permitted to accompany you into the triage area. Your next of kin or preferred person may be high risk and it may not be safe for their health, to come with you. If you need to stay in the hospital, whether for a birth of a child, broken bone, or in the ICU – your loved ones will not be able to stay or visit. These are challenges that are new to all of us. Health care teams are working to help you connect to your loved ones through ipads and phone conversations.
Action – Have a list of people with their phone numbers and consider who would be able to come with you to the doctor office or hospital that is not high-risk.
As you start putting your new "pandemic" documents and plan together consider using InsureYouKnow.org – an online information-safe, as a place to store them. This product gives you the ability to access documents, and files remotely – or from the comforts of your own home. There are various levels of access to allow your family members, caregivers or business associates insight into your documents – as needed. There is even a trusty reminder feature to help you remember that it's time to update.
How was your holiday period? Did you get a chance to breathe, reflect, and realize the end of the 2019? For some the span of a year can see growth – the accumulation of education, the addition of spouses, and the birth of children; for others it's a period of shrinking – downsizing of homes, challenges in health, and the death of siblings. The majority of people have a bit of both – the twelve months in a year gives plenty of opportunity for planned and surprise change.
With the addition of technology leading to increased communication and access to the world events – we are aware of not only our own ups and downs, but those of our community, country and world. In mid-2019 – research estimated that 23 billion text messages are sent each day worldwide – and the majority of them are read within the first 3 minutes of being received. (techinjury.net) The Journal of Accountancy says that "The average American checks her phone 47 times a day." This means we are hyper aware of activities – but are we retaining any of these changes?
Here are some of the highlights of the 1919s and 2019s – which ones were easier to remember…
The 1919s of the Past. This was the period post WW1 which occurred from 1914-1918 and was the first major war affecting multiple countries. As with major conflict – there was loss of routine, possessions and people. In 1919 – the post-war negotiations and development led to the creation of the League of Nations – which is now the United Nations. The Dutch airline KLM was created – and is still in existence today, and services 145 destinations.
In America – The US President was Woodrow Wilson who suffered a stroke – leaving the President with less mental and physical capacity for the remainder of his term. Despite the President's veto – the Volstead Act established Prohibition. The 1919s ended with the Seattle Strike where the whole city stopped for 5 days as unionized workers advocated for change.
The 2019s of the Present. This could also be labeled as a period of volatility. From Hong Kong protests against the bill with mainland China, and the climate changes with the polar vortex and wildfires in multiple countries. The volatile stock market reflects the multiple changes in technology innovation and government clashes.
In America – Gun violence increasing with 423 mass shootings of 2019. Gun Laws changed to permit open carry – allowing guns in schools in some states – to provide protection. The 2019s ended with the Congress impeachment of the US President for abuse of power and obstruction of Congress due to bribery and wire fraud. This means that the US government has many changes to come.
What are the 2119 historical or memorable moments going to entail? Will they continue to range between conflicts and innovation, health and mistrust? Will we have stability or continue to cause emotional ripples through communities and counties?
2020 is the start of a new decade – and upon taking a breath to reflect and realize – there could be a plethora of items and thoughts that could be stored in InsureYouKnow.org. The product offers a safe place to store all the information in case you need to access it immediately, remotely – or in the next decade