Category:

Monthly expenses
The Long and Short of Disability Insurance
March 1, 2021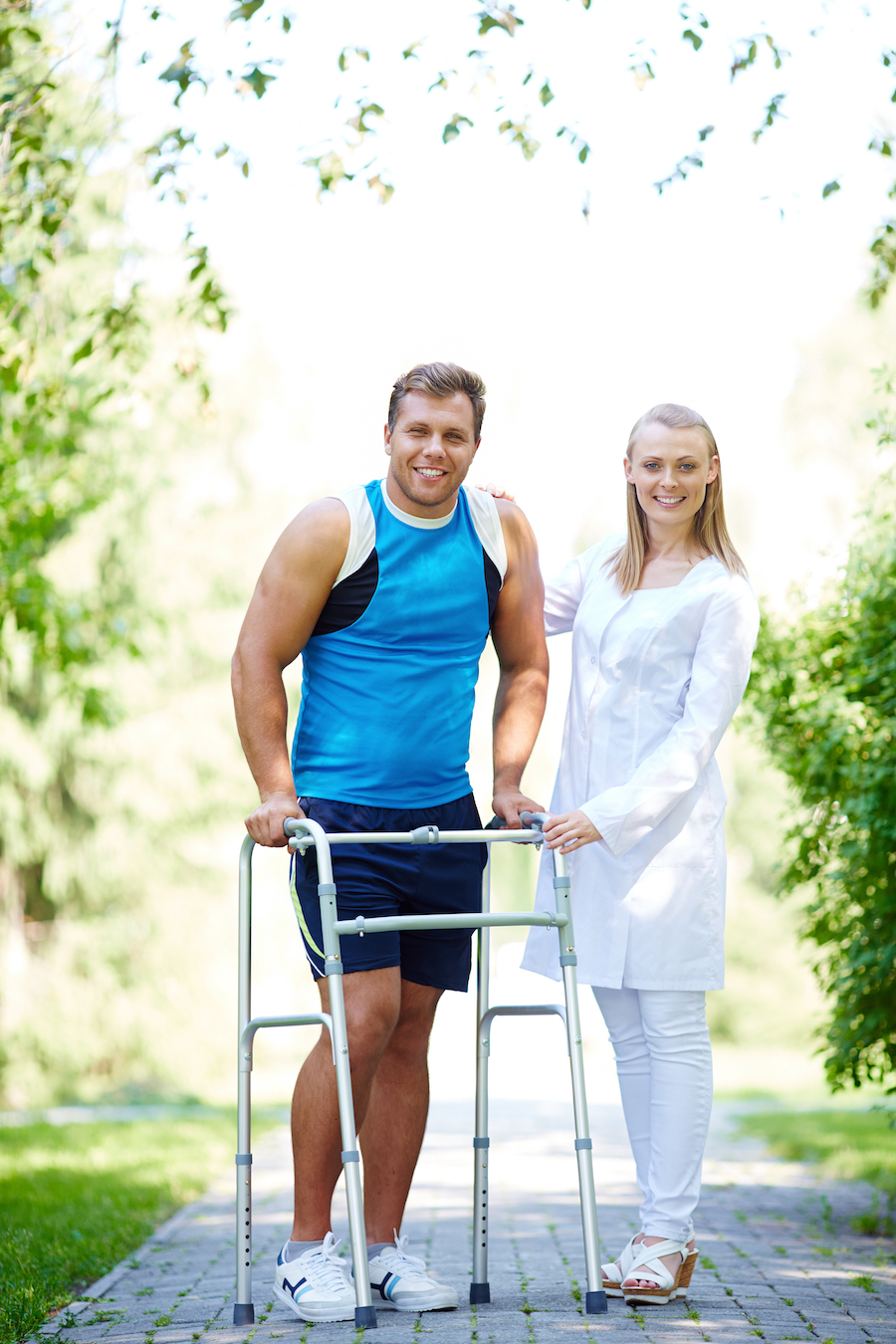 You may have never felt you needed to consider a disability insurance policy because you are young(ish), healthy, and don't work in a business that exposes you to risky situations. Disability insurance is designed to cover a portion of your income if something happens to you like an injury or illness and you can't work. Beginning in 2020, adverse effects of COVID-19 have been added to physical injuries, heart attacks, and cancer as major reasons to file claims for disability insurance.
COVID-19 symptoms can linger for months while the virus damages the lungs, heart, and brain, which increases the risk of long-term health problems. People who continue to experience symptoms after their initial recovery are described as "long haulers" and the condition has been called "post-COVID-19 syndrome" or "long COVID-19."
Older people and people with many serious medical conditions are the most likely to experience lingering COVID-19 symptoms, but even young, otherwise healthy people can feel unwell for weeks to months after infection.
COVID-19 can make blood cells more likely to clump and form clots. Large clots can cause heart attacks and strokes, much of the heart damage caused by COVID-19 is believed to stem from very small clots that block tiny blood vessels in the heart muscle. Other parts of the body affected by blood clots include the lungs, legs, liver, and kidneys. COVID-19 also can weaken blood vessels and cause them to leak, which contributes to potentially long-lasting problems with the liver and kidneys.
People who have severe symptoms of COVID-19 often have to be treated in a hospital's intensive care unit, with mechanical assistance such as ventilators to breathe. Simply surviving this experience can make a person more likely to later develop post-traumatic stress syndrome, depression, and anxiety.
Much is still unknown about how COVID-19 will affect people over time. Researchers recommend that doctors closely monitor people who have had COVID-19 to see how their organs are functioning after initial recovery.
Many large medical centers are opening specialized clinics to provide care for people who have persistent symptoms or related illnesses after they recover from COVID-19. Most people who have COVID-19 recover quickly. But the potentially long-lasting problems from COVID-19 make it even more important to reduce the spread of the disease by getting vaccinated, wearing masks, avoiding crowds, and frequently washing your hands.
Types of Disability Insurance
If you anticipate a need for disability insurance coverage or want to provide protection just in case an unforeseen injury or illness occurs, consider the two types of disability insurance: short term and long term. Both of them are designed to replace part of your regular income if you are unable to work. Even though they basically provide the same benefits, the following are differences and similarities for you to review.
Short-Term Disability Insurance (STDI)
How much does it cover? About 60 to 70 percent of your salary.
How long does it last? Usually 3 to 6 months, depending on the policy's fine print.
How much does it cost? About 1 to 3 percent of your annual income.
How soon until you would receive your first payout? Around two weeks after your healthcare provider confirms your disability.
Why would you get it? If your employer offers it at no cost to you.
Long-Term Disability Insurance (LTDI)
How much does it cover? About 40 to 70 percent of your salary.
How long does it last? Five years or longer if your disability continues.
How much does it cost? About 1 to 3 percent of your annual income.
How soon until you would receive your first payout? Usually around 3 to 6 months after your healthcare provider confirms your disability.
Why would you get it? If you and dependents rely on your income and you don't have sufficient savings to replace your regular salary long term.
You may be fortunate to have an employer who offers disability income protection insurance. If not, you can elect it during open enrollment or you may want to choose additional disability insurance to supplement what your employer provides. Ideally, you would have a three-month cash reserve to cover you before your payments go into effect. If not, the short-term disability protection, which typically starts after 14 days, would pay until the long-term disability is in place. It is important to understand how your policy defines disability which may not match your definition or need. Usually, workplace policies have a narrower definition of disability than private policies do. Depending upon your occupation, through a private policy you may be able to elect more favorable terms. Your financial advisor or life insurance agent can help you to find a policy that's right for you.
In the United States, individuals can obtain disability insurance from the government through the Social Security Administration (SSA). To qualify for government-sponsored disability insurance, an applicant must prove that his disability is so severe that it prevents him from engaging in any type of meaningful work at all. SSA also requires applicants to demonstrate that their disability is expected to last for at least 12 months, or that it is expected to result in death.
You may find it helpful to consult an attorney when applying for a claim, regardless of your diagnosis. Qualifying for Social Security disability benefits is determined by your medical eligibility and how severely your condition affects your ability to work—an attorney can help explain the process and represent you if your case goes to court.
By contrast, some private plans only require the applicant to demonstrate that he can no longer continue in the same line of work in which he was previously engaged. If you take out your own policy, it will stay with you whenever you change jobs. But it's cheaper if you can buy it through your employer that may offer it when you come on board, or you can talk to your HR staff about setting it up later.
STDI replaces a portion of your paycheck for a short period of time—three to six months. Most people get STDI through their employer. You can get an individual policy through some private insurers, but these plans are usually expensive. An alternative to an STDI policy is to save 3 to 6 months of expenses in an emergency fund that you can draw upon if you get sick or injured and have to take time off work for a few months.
Long-term disability insurance (LTDI) provides coverage if you're out of work for a longer period of time—years or even decades. It, too, is sometimes offered by employers, but even if the benefit is provided, it might not be adequate. Employees often take out individual or a supplemental LTDI policy if the benefit isn't provided by employers.
When applying for either an STDI or an LTDI policy, make sure you find out answers to the following questions from your insurer:
What is covered under my policy?
Does my disability qualify me for coverage?
When and how do I make a claim?
What do I do if a claim is denied?
Limits of Disability Insurance
Disability insurance is only designed to replace a portion of your income—it doesn't cover extra expenses like your medical bills and long-term care costs.
According to Mason Finance, "Most disability policies come with several built-in exclusions in order to protect the insurer from claims submitted as a result of disabilities sustained from what it considers to be 'high-risk' activities, such as skydiving, mountain climbing, flying in experimental aircraft, or other such activities. Your insurer may also exclude any preexisting conditions that you have when you apply for coverage."
While pregnancy isn't usually covered by long-term policies, complications that extend beyond pregnancy, for example, if your doctor orders you to refrain from working to recuperate from a C-section, you might qualify for benefits—but only if you had a long-term policy in place before you got pregnant.
Short-term policies do cover birth as a disability, but you might be waiting a long six-to-eight weeks for your first payout.
InsureYouKnow.org
If you decide to apply for disability insurance, you can track your policy, payments, and any claims you submit at InsureYouKnow.org.
Planning to Retire? Find Answers to Social Security Questions
January 27, 2021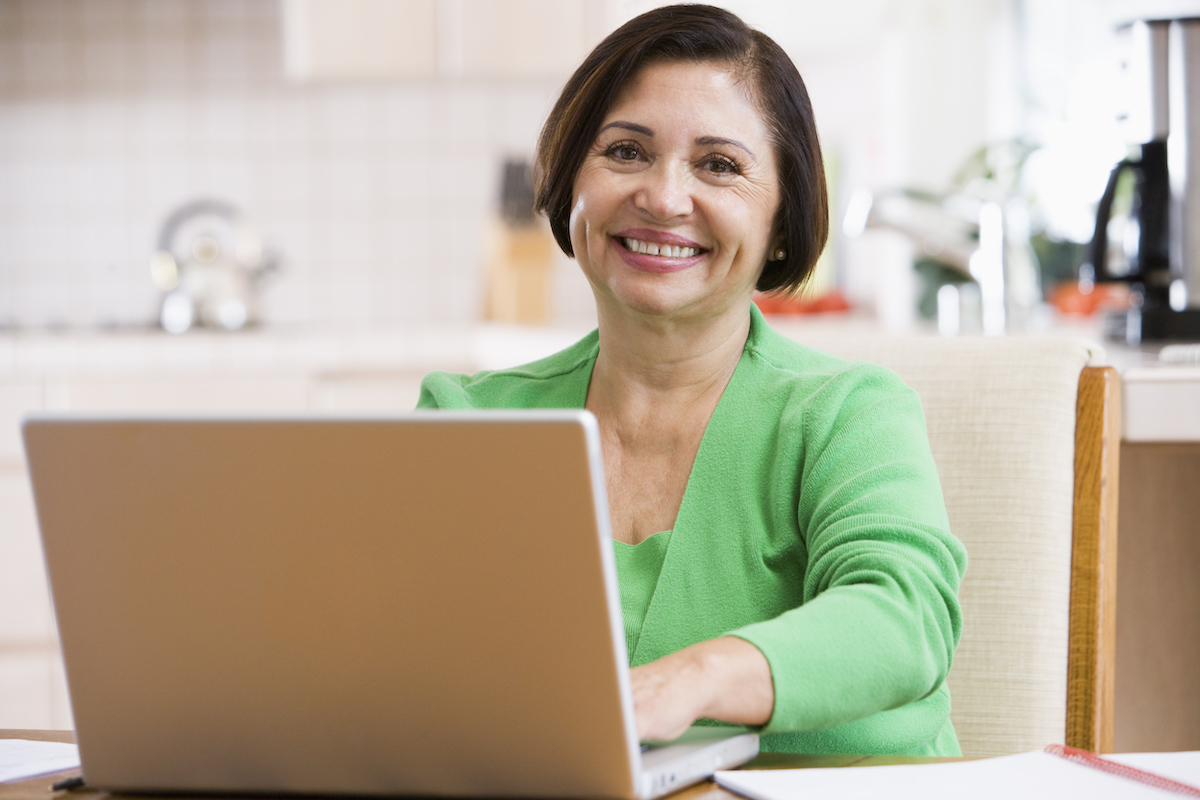 Social Security provides benefits to about one-fifth of the American population and serves as a vital protection for working men and women, children, people with disabilities, and the elderly. The Social Security Administration (SSA) will pay approximately one trillion dollars in Social Security benefits to roughly 70 million people in 2021. Almost eight million people will receive Supplemental Security Income (SSI), on average, each month during 2021. Beyond those who receive Social Security benefits, about 178 million people will pay Social Security taxes in 2021 and will benefit from the program in the future. That means nearly every American has an interest in Social Security, and SSA is committed to protecting their investment in these vital programs.
Social Security payments are adjusted each year to keep pace with inflation as measured by the Consumer Price Index for Urban Wage Earners and Clerical Workers. The 1.3 percent Social Security cost-of-living adjustment for 2021 is down from 1.6 percent in 2020. The average monthly Social Security benefit in January 2021 was $1,543. The maximum possible monthly Social Security benefit in 2021 for someone who retires at full retirement age is $3,148.
The most convenient way to get information and use online services from SSA is to visit www.ssa.gov or to call SSA at 800-772-1213 or at 800-325-0778 (TTY) if you're deaf or hard of hearing. SSA staff answers phone calls from 8 a.m. to 7 p.m., weekdays. You can use SSA's automated services via telephone, 24 hours a day.
What is the best age to start your benefits?
There is no one "best age" for everyone. Ultimately, it's your choice. You should make an informed decision about when to apply for benefits based on your personal situation.
Your monthly benefit amount can differ greatly based on the age when you start receiving benefits.
What should you consider before you start drawing benefits?
How can you get a personalized retirement benefit estimate?
Choosing when to retire is an important and personal decision. The best way to start planning for your future is by creating a my Social Security account. With your personal my Social Security account, you can verify your earnings and use SSA's Retirement Calculator to get an estimate of your retirement benefits.
What happens to Social Security payments when a recipient dies?
How can you start receiving Social Security benefits?
What if you want to withdraw your application?
After you have submitted your application, you have up to 12 months to withdraw it. You will be required to repay any benefits you've already received. Learn more about Withdrawing Your Social Security Retirement Application.
InsureYouKnow.Org
At insureyouknow.org, you can keep track of applications you submit to SSA and responses you receive for Social Security benefits. You also can file statements and notices you get from SSA throughout the years ahead during your retirement.
CARES Acts in Action
January 14, 2021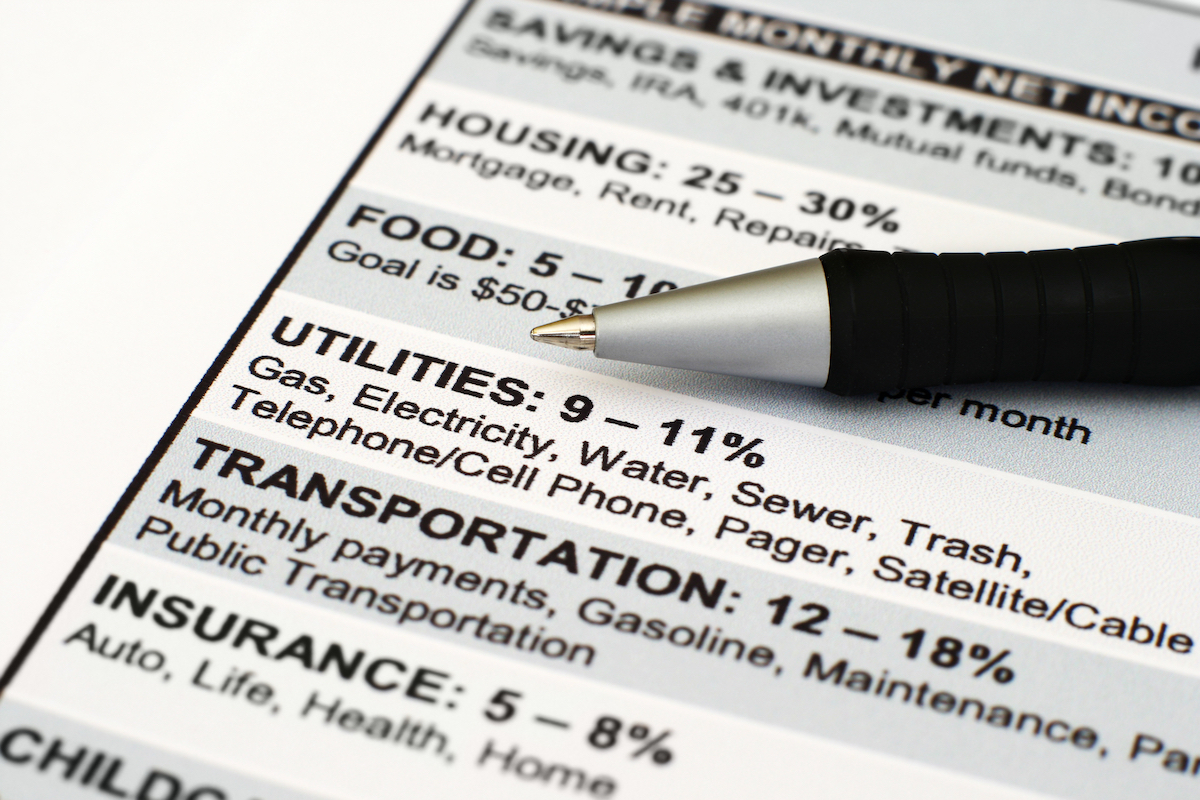 In response to the economic fallout of the COVID-19 pandemic in the United States, the Coronavirus Aid, Relief, and Economic Security Act, also known as the CARES Act, a $2.2 trillion economic stimulus bill, was passed by the U.S. Congress and signed into law by President Trump on March 27, 2020. The CARES Act made it easier for millions of U.S. workers to withdraw or borrow money from their retirement plans through December 30, 2020. People under the age of 59.5 affected by the coronavirus were allowed to take a distribution of up to $100,000 from an IRA, 401(k), or similar account without penalty. It also permitted loans of up to $100,000.
Usually, withdrawing funds from a tax-deferred account before age 59.5 would result in a 10 percent penalty on top of any income taxes incurred. But under the temporary rules part of the CARES Act, people with pandemic-related financial troubles could withdraw without penalty up to $100,000 from any combination of their tax-deferred plans, including 401(k), 403(b), 457(b) and traditional individual retirement accounts. The rules applied to plans only if the employee's employer opted in.
Virus-Related Withdrawals
Some plans already permitted hardship withdrawals under certain conditions, and the rules for those were loosened in 2019. But the CARES Act rules were even more lenient by allowing virus-related hardship withdrawals to be treated as taxable income, but the liability was automatically split over three years unless the account holder chose otherwise. The tax can be avoided if the money is put back into a tax-deferred account within three years.
Almost 60 percent of Americans withdrew or borrowed money from their IRA or 401(k) during the coronavirus pandemic, according to a survey from Kiplinger and digital wealth management company Personal Capital. Most U.S. retirement accounts were already underfunded and the pandemic caused a significant number of Americans to withdraw money, potentially setting them back even further. They will now have to work longer or delay retirement in order to rebuild their savings.
"The past year rocked the confidence of most Americans saving for retirement," Mark Solheim, editor of Kiplinger Personal Finance, said in a release. "With many people dipping into their retirement savings or planning to work longer, 2020 will have a lasting impact for years to come."
When it comes to drawing down savings, younger workers have been more willing to withdraw from retirement accounts during the pandemic. A Transamerica survey found that 43 percent of millennials have either taken out a loan or withdrawal from a retirement account or plan to do so in the near future, compared to 27 percent of Generation Xers and 11 percent of baby boomers.
Boomers were much more likely to completely rule out withdrawing from their retirement accounts, with nearly 3 in 4 (73 percent) saying such a move was out of the question. In contrast, 36 percent of millennials and 56 percent of Gen Xers say they won't take money from their retirement accounts to deal with financial shortfalls attributed to the COVID-19 pandemic.
Retirement Savings Sacrifices
Many workers are sacrificing their retirement savings in order to keep afloat during the coronavirus pandemic. Now that the original CARES Act has expired, taking an early withdrawal from a retirement account can have far-reaching implications. You may not only have to pay a 10 percent penalty, but you'll also lose out on having your money earn interest for a longer period of time.
As a result, you may likely have to work longer in order to have enough money for retirement if you withdraw funds from your account now. Nearly a third of Americans say the pandemic has already led to a change in their expected retirement age. Since the start of the coronavirus outbreak, the economy has risen to the top of survey respondents' list of obstacles with 49 percent saying it is the top barrier to achieving a financially secure retirement. The economy was followed by 33 percent claiming a lack of savings and 32 percent blaming health care costs as reasons to delay retirement.
Emergency Savings Accounts
Effects of the pandemic on emergency savings accounts have brought to light how few households have set aside money inside a retirement plan or for education expenses and it has prompted more employers to start their own programs. For now, about 10 percent of large employers offer some type of support to encourage emergency savings accounts.
But the scope of the damage caused by the pandemic means that even the traditional emergency savings advice of putting aside roughly three to six months of basic living expenses hasn't been enough to provide a secure provision for an emergency. During the coronavirus pandemic, millions of Americans have lost incomes and work. An employee who lost a job early in the pandemic could have easily used up all his savings while being unemployed.
But withdrawing funds from a 401(k) has consequences, such as increased tax bills and possibly sacrificing future retirement income. According to survey data of 1,902 U.S. workers by Edelman Financial Engines, one in five Americans is considering taking an early withdrawal. But the survey also found that many Americans who have done so regret it.
For most borrowers, doing so was for an essential reason—35 percent spent their funds on housing, and 7 percent took a loan due to a loss of income. Some did so for less pressing reasons, for example, about 20 percent borrowed to pay off credit card debt and 8 percent funded a car purchase.
Borrowing Consequences
Borrowers admit they didn't understand the consequences or alternatives or not doing enough research on other options available. Many people say they regret their decision for this reason—about 41 percent of people who took hardship withdrawals and 42 percent who took a loan regret it because of a lack of understanding.
Others say they wish they'd understood the other options available. During the pandemic, many lenders have helped to ease the burden on Americans facing financial hardship. As part of the CARES Act, all federally-backed mortgages had the option of forbearance. Banks across the country offered help programs for loans ranging from mortgages to personal loans.
According to Edelman, some wish they'd turned to those programs before making a long-term commitment in reducing their retirement savings. Of people who took hardship withdrawals, 52 percent said they wish they'd explored other options first, while 44 percent of those who took a loan said the same.
Overall, most wish they'd consulted a professional before taking funds from their 401(k). Four out of five borrowers who regret the withdrawal or loan say that consulting a financial advisor would have helped their decision making.
CARES Act II
On December 27, 2020, President Trump signed H.R. 133, another stimulus bill that Congress passed on December 21. This legislation extends unemployment assistance not only for employees but also for independent contractors and other self-employed individuals for 11 weeks. The bill includes the "Continued Assistance for Unemployed Workers Act of 2020," which provides for an extension from December 31, 2020 until March 14, 2021 of the CARES Act's unemployment provisions, including a new form of benefits for all self-employed individuals: pandemic unemployment assistance (PUA).
The original CARES Act provided PUA benefits for up to $600 a week for as many as 39 weeks, retroactive to January 27, 2020. The new stimulus bill, CARES Act II, halves that amount and limits PUA to $300/week. Those eligible for PUA also will receive an additional $300/week through the end of the extension period, whereas CARES Act I had added $600/week in federal stimulus payments. Finally, the new stimulus bill provides independent contractors with paid sick and paid family leave benefits through March 14, 2021.
CARES Act II contains a new provision: unemployed or underemployed independent contractors who have an income mix from self-employment and wages paid by an employer are still eligible for PUA. Under CARES Act I, any such worker was typically eligible only for a state-issued benefit based on their wages. Under CARES Act II, the individual now is eligible for an additional weekly benefit of $100 if he earned at least $5,000 a year in self-employment income. The $100 weekly payment which would be added to the $300 weekly benefit, also will expire on March 14.
InsureYouKnow.org
If the original CARES Act or CARES Act II applies to your personal financial situation, you may want to consult a financial advisor about decisions you made in 2020 or plan to make in 2021. Then, keep a record of all your financial decisions at InsureYouKnow.org so you'll be prepared for additional financial challenges or government stimulus opportunities in the new year.
Ensure Your Health Care Coverage
November 15, 2020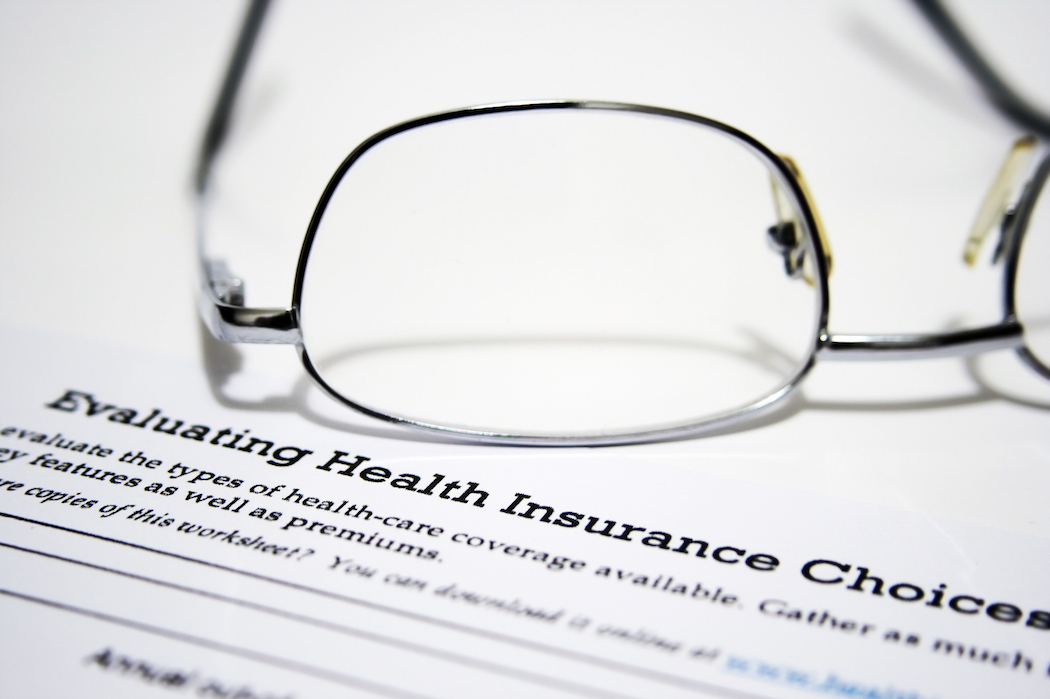 Changing your calendar to the month of November signals the need to review your health insurance coverage for the coming year. If you don't have health insurance coverage through an employer, you'll need to buy it yourself if you want coverage in 2021.
The Affordable Care Act (ACA) (also known as Obamacare), enacted in March 2010, called for the creation of a health insurance exchange in each state, with three primary goals:
In the article, "Insurance Coverage after Job Loss—The Importance of the ACA during the Covid-Associated Recession," published on October 22 in The New England Journal of Medicine, the authors state, "The ACA, having created several new options for health insurance unrelated to employment, will protect many recently unemployed people and their families from losing coverage." The article also emphasizes, "The very virus that has brought about record unemployment levels is the same agent that makes health insurance—and the new options created under the ACA—more important than ever.
Open Enrollment for 2021
In every state, open enrollment for ACA-compliant 2021 health coverage for individuals and families started on November 1 and, in most states, will end on December 15, 2020. This deadline applies to the 36 states that use HealthCare.gov and it also may apply in some of the states that run their own exchanges.
You can enroll for a health insurance plan online, over the phone, or in-person. When you enroll in a plan through the exchange, you need to have the following information on hand for each enrollee:
Coverage Effective January 1
In almost all cases, your coverage will take effect on January 1, 2021 if you sign up during the open enrollment window in the fall of 2020. If you're already enrolled in an individual-market plan and you're picking a different plan during open enrollment, your current plan will end on December 31 and your new plan will take effect seamlessly on January 1 if you continue to pay your premiums.
December Deadline Limitations
If you don't enroll in an ACA-compliant health insurance plan by the end of open enrollment on December 15 in most states, your buying options may be limited for the coming year. Open enrollment won't come around again until November 2021, with coverage effective January 1, 2022. Exceptions include:
You can access a guide to all of the qualifying events that trigger special enrollment periods in the individual market including details about the specific rules that apply to each of them.
No Federal Penalty but Some States Levy Tax Penalties
There is no federal government penalty for being uninsured in 2021 but four states (Massachusetts, New Jersey, California, and Rhode Island) and Washington, DC, impose tax penalties for not having health insurance.
For More Information About ACA-Healthcare Coverage
Follow these steps:
Auto-Renewal for Existing ACA-Compliant Health Plan
If you're already enrolled in an ACA-compliant health plan through your state's marketplace, you can probably let your plan automatically renew for 2021. Auto-renewal is an option for nearly all exchange enrollees, although Pennsylvania and New Jersey have transitioned away from HealthCare.gov and are using their own new enrollment platforms instead. Residents in those states need to pay close attention to notifications they receive from the marketplace with instructions on how to renew coverage or select a new plan for 2021.
But, relying on auto-renewal for ACA-compliant insurance coverage may not be in your best interest. No matter how much you like your current plan, it pays to shop around during open enrollment and see if a plan change is worth your while because:
You might still decide that renewing your current plan is the best option for 2021. But, it's definitely better to actively make that decision rather than letting your plan auto-renew without considering other available options.
After you have squared away your health care coverage for 2021, you can record all the decisions you make, enrollment forms you submit, and confirmations you receive at InsureYouKnow.org. By doing that, you'll be able to review your health insurance coverage commitments in November 2021 in preparation for 2022.
Racing to Retirement?
September 14, 2020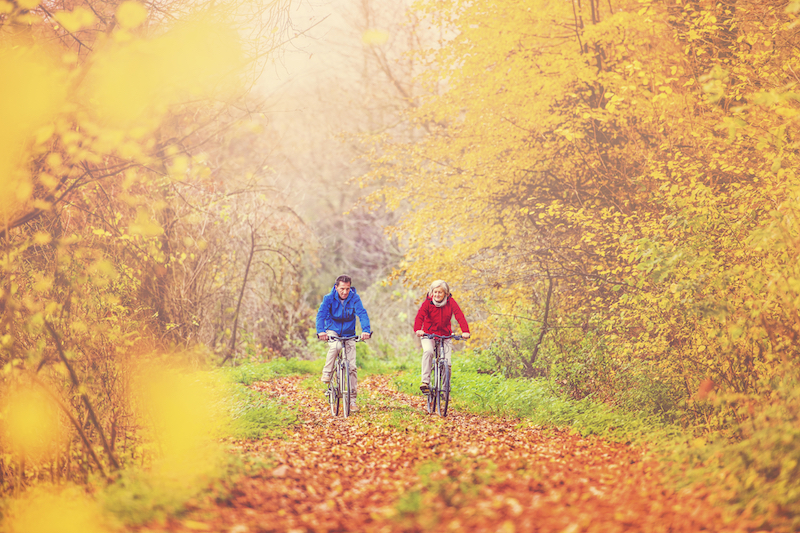 If you had been carefully planning your retirement and thought that you had a few more years to accumulate a nest egg before you officially called it quits, you may be prompted during the COVID-19 pandemic, to shift gears and reevaluate your options.
Employees worldwide are enduring furloughs pending a rebound in the economy, permanent layoffs because of drastic downturns at their workplaces, or have decided not to return to a work environment that may expose them to COVID-19. If one of these, or another reason, has spurred you to consider or plan to retire sooner than you had anticipated, make sure your retirement income strategy is right for your current and future financial situation. You may want to consult a financial planner who can help you project and protect your retirement benefits while you decide when to retire.
Retirees with limited financial resources face numerous risks, including out-living their money, investment losses, unexpected health expenses, the unforeseen needs of family members, and even reductions in retirement benefits. Some workers, including teachers, restaurateurs, and healthcare providers, whose professions require close contact with others, have started withdrawing from the workforce earlier than they had planned because of challenges and concerns resulting from the COVID-19 pandemic.
The pandemic has hit older workers hard. The unemployment rate among Americans age 55 and up reached a staggering 13.6 percent in April, up from just 2.6 percent in January, according to the U.S. Bureau of Labor Statistics. As of August, the percentage had gone down to 7.7 percent but other data show that one in five Americans in their 60s has lost his job or has been furloughed due to COVID-19, according to the July 2020 Retirement Confidence Index by the financial technology company SimplyWise. Overall, 15 percent of Americans are now considering claiming Social Security benefits earlier than they had anticipated. One in five respondents who was laid off during the coronavirus pandemic is now planning to retire early.
If you can identify with these staggering statistics, take a deep breath and review the following suggestions to guide you to the finish line for a financially successful retirement.
Examine Expenses and Downsize
For many employees, the COVID-19 pandemic has revealed how fragile their financial security is. A recent survey from the National Endowment for Financial Education found that nearly 9 in 10 (88 percent) Americans said that the COVID-19 crisis is causing stress on their personal finances. Americans who are not yet retired but whose finances have been impacted by the pandemic can use this time to review their expenses and reduce unnecessary spending. You'll need to take inventory of your entire financial situation and determine how much cash will see you through retirement.
Take Stock of Resources and Make Adjustments
Evaluate what resources you have available. Make any necessary adjustments to savings and portfolio asset allocations, including your 401(k) or 403(b) accounts, pension plans from former or current employers, IRA accounts, and annuities as well as Social Security benefits based on your employment and age. For those who are eligible but not yet drawing Social Security payments, this is a good time to consider how to maximize your benefits.
Decide how much money you want to keep in stocks vs. bonds, based on your risk tolerance and financial goals. Keep in mind, most people need to maintain a stake in stocks, even in retirement, to get the long-term growth they need. But for those who prefer a more cautious strategy—and for older investors who have already amassed enough savings to afford a comfortable retirement—it may make sense to reduce the percentage you invest in stocks and increase your fixed-income holdings.
Rethink Withdrawal Rate
People in or nearing retirement need to review their withdrawal rate, and the pandemic has given new urgency to designing a safe withdrawal strategy. The 4 percent rule is the traditional rule of thumb for retirement withdrawals. You take out 4 percent of your portfolio in the first year, then increase that amount by the inflation rate in subsequent years. Studies show that this strategy can minimize your risk of running out of money over a 30-year retirement.
The article, "Don't Let the Coronavirus Derail Your Retirement: How to Get Back on Track If Your 401(k) Has Taken a Hit," published in the May 2020 issue of Consumer Reports advises retirees to consider skipping their required minimum distributions from their 401(k) plans and individual retirement accounts that is permitted this year under the coronavirus relief package. If you can forgo those withdrawals, your portfolio will have more time to recover from losses.
Consider Taking Social Security Early
The longer you wait to claim Social Security benefits, the larger the payout you're likely to receive. If you are at the full retirement age between 65 and 67 years old, you can claim benefits about 30 percent higher than if you take them early starting at age 62. By waiting until you're 70 years old, the benefit amount would be another 32 percent higher than the amount you'd get at full retirement age.
But waiting isn't always the best option and individuals need to be aware of how claiming benefits at different ages will impact their overall retirement strategies.
Evaluate Employment Opportunities
If you figure out that you don't have enough currently saved for a comfortable retirement, consider remaining at or returning to work–even in a part-time position. Earning additional income and accumulating money in your retirement savings account will be beneficial if you can delay retirement and avoid unemployment. One of the most effective measures for protecting your finances is to amass an emergency fund that can cover three to six months of expenses—perhaps as much as a year if your job isn't secure. That money should be kept in a safe, easily accessible account, which will spare you from having to dip into retirement funds or rely solely on credit cards for unexpected bills.
Once you have come to terms with a retirement date and a vision of a secure financial future, store copies of your decisions for portfolio changes, Social Security formulas, records of all of your 401 (k) or 403(b) accounts, pension plans, IRA accounts, annuities, and other investments at InsureYouKnow.org.
On the Lookout for Free Money? Focus Your Search on Grant Opportunities
June 11, 2020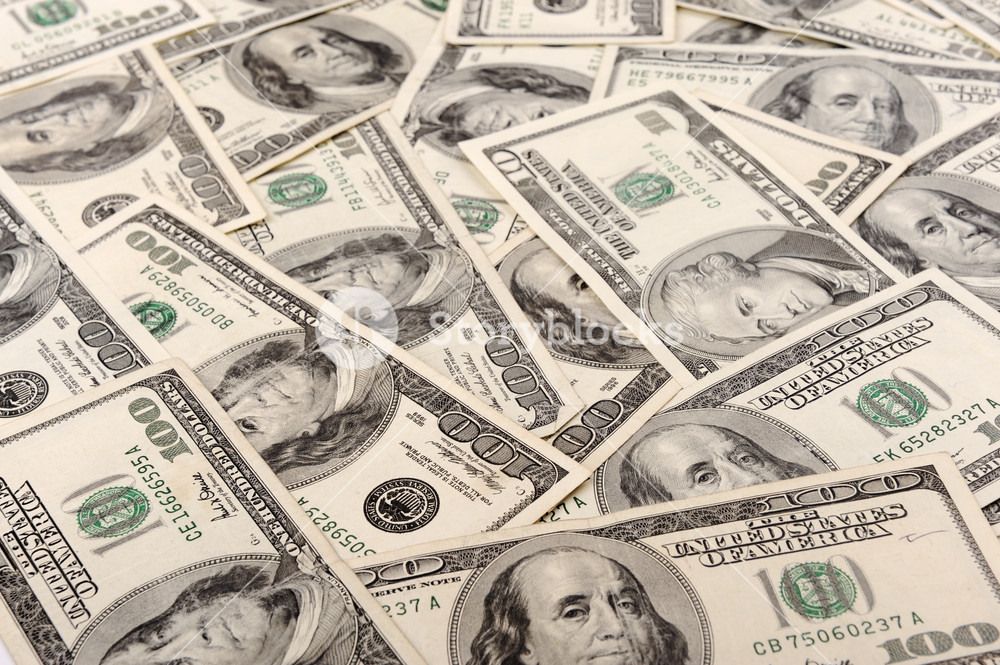 Individuals, communities, nonprofit organizations, and businesses continue to feel the ever-increasing effects of the COVID-19 pandemic. To help keep them afloat while dealing with diminished incomes and benefits, isolation away from friends, family, and colleagues, or facing an unknown future of returning to their previous careers or businesses, they can seek emergency financial assistance.
As the following selected links demonstrate, a variety of grantors are currently offering grants to assist in meeting financial challenges resulting in the continuing threat of COVID-19.
Grantspace by Candid provides a continually updated list of emergency financial resources including the following grant opportunities.
For Individuals
For Communities
For Small Businesses
For Nonprofits
In general, grant opportunities and corresponding applications adhere to strictly announced deadlines and requirements so potential grantees need to submit proposals on time and meet the specific provisions outlined in each grant's description. At InsureYouKnow.org, you can save your documents and files relating to grant applications and set up reminders to alert you to keep track of timelines for submitting grant applications and to check on grants awarded.
Who is the record keeper?
September 17, 2019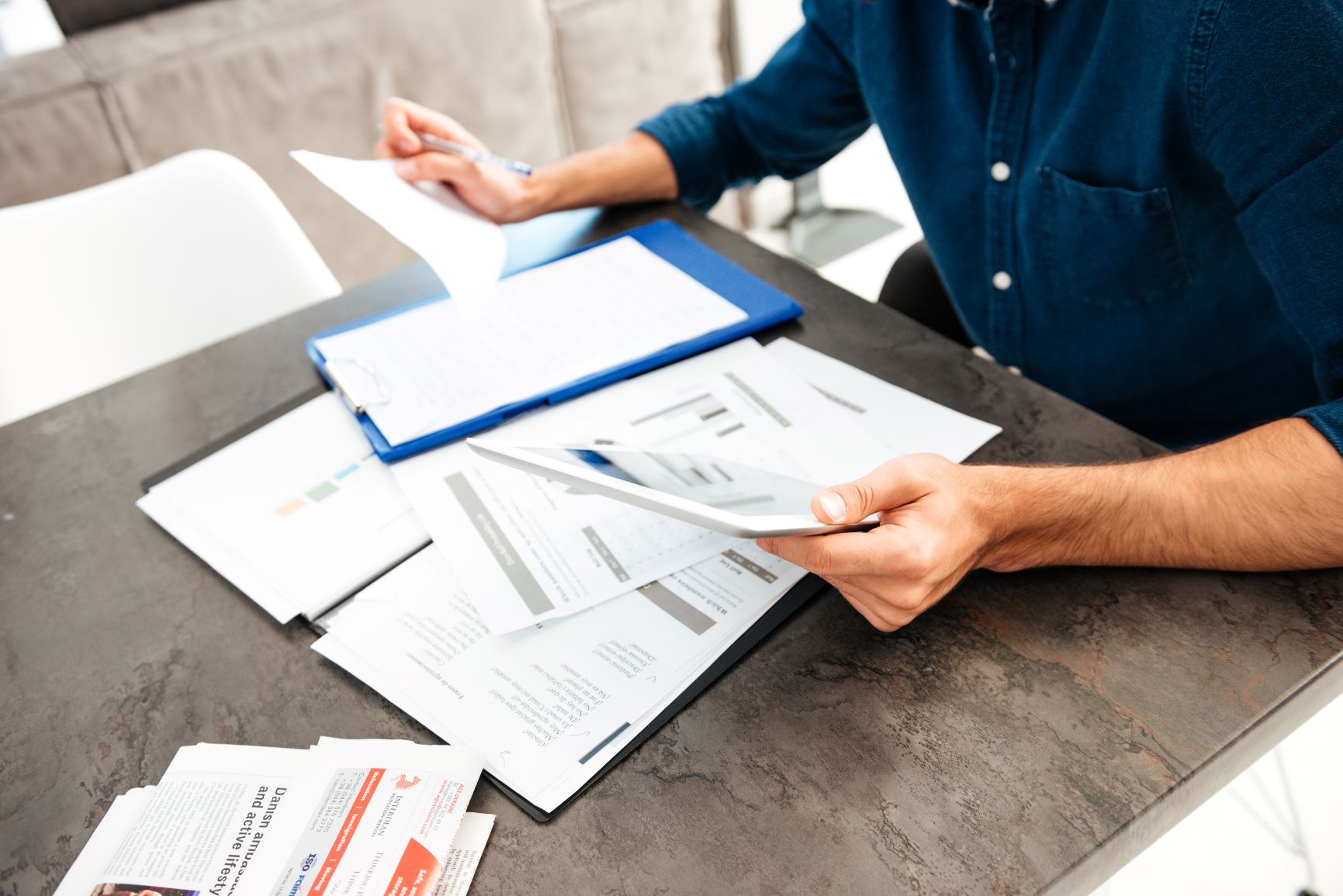 Do I really need to keep this? …yes….Now where should I keep this? In the information age it seems like there is more to keep track of – but when we come down to basics there are still basic documents that we all have and need, and need to be able to find. There is a lot of information online – bank statements, mortgage payments, bills, paystubs – but what happens when your circumstances change or the information system shuts down. Is there a way for you to get what you need – or your family members?
Weeks. Paper receipts. The grocery store, gas, eating out. These receipts are not necessarily for long term record keeping – but they help when the credit card statement and balancing the checkbook routine comes. According to Experian research – the average U.S. consumer has an average balance of $6,354 on their credit cards. Without the paper receipts to verify transactions – the extra $100-$300 in excess charges or fraud may not be detected. After the monthly verification – the paper receipts can be discarded. Preferably in the shredder.
Years. The ones that come to mind are the tax returns, mortgage payments and warranties. These are usually in a drawer or stuffed in a cupboard – "somewhere" and may not be accessible in an easy way. The ones that slip the mind and can be difficult to keep track of are the medical bills and plans. Even if you have changed employers, doctors or plans – there is no record of your medical history and payments other than you. Pre-existing conditions or the blood-test that didn't get sent to the insurance company can come back years later when you interact with the same providers again. Suze Orman has an article on other documents that we should have in our record box.
Forever – These are the one that we mention on most of our blogs and the things that are, hopefully, in our safe places. Give yourself time to get these together. Your birth certificate (and those of your household), Marriage License(s),(it is key to continue to keep the marriage license of previous marriages even if they have been officially annulled),  the Adoption papers and Death certificates. Wills and Death certificates (of anyone that may be connected to your life and could have influence in your future holdings). To get a copy of most of these documents – you need to make a request at the county where the event occurred. This can be tricky when a person is born or dies in a place other than their usual place of residence. If you are unable to physically go to the county clerk office – there are third-party groups that, for a processing fee, will be able to help you get the documents you need.
As you hit the deadlines of storage – don't forget to dispose of your paperwork carefully. Saving the planet by utilizing the recycling bin is all in good nature, but identity theft is real and has happened to 1 out of every 15 Americans. Consider investing in a home shredder that can be used on a daily basis. Alternatively there are often community shredding services multiple times a year when you can take boxes of paperwork to be safely shredded. For a fee, local office supply stores will also shred important documents.
As you reach to begin the record keeping process and shred those papers, remember InsureYouKnow.org product offerings may be your answer. It's a safe place to digitally store all the information in case you need to access it remotely – or from the comforts of your own home. Taking stock of your records, memories and your current resources with an annual plan, may provide the peace of mind you've been looking for.
Monthly expenses
December 5, 2016
It is true that other than the usual monthly bills and daily necessities, there is a lot more money that individuals spend on other things. Sometimes it is hard to hide from the temptation of purchasing some things at first sight. Cravings as well add to impromptu expenses that surround our daily lives and affect our family budget and emergency fund too.
If you add that to the other common expenses, you will realize that this sums up to a lot of money spent out there. However, the funny thing is that you might actually not be in a position to tell where each coin went whenever you spend your monies in this way. That is what makes accountability for every coin spent difficult to achieve, hence here is some insight that could help you in respect to this.
Gather all your financial statements
These include account statements, bills, and mortgage statements, among others. This is to help you realize what you have been spending your money on and what actually eats the biggest chunk of your monthly expenses. Therefore, the next time you get your financial statements, be sure to keep them safely so as to start off well as you try to find a way to monitor your expenditures and set reasonable financial goals as part of your family budget.
Monthly expenses list
This includes both fixed costs discretional expenditures as well. Included in these costs are utilities, rent, mortgage, car loan, which are some of the fixed costs and also expenses on clothes, haircuts, groceries, and the like, which feature as discretional costs.
Analyze your monthly expenses
Your expenses can be classified into various categories and this will help you to come up with and expenses worksheet. If you choose to use online platforms for this, My Spending Report will help you track your monthly expenses easily and automatically and you can distinguish your expenditures by marking them with different colors. Expenses are divided into the following categories.
Fixed expenses – these are those that you incur every other month and remain the same all through. If you need to change any of them in any way, you need a major shift that may change your life greatly. This may in terms of such decisions as moving into your own house or changing your sleek ride to a cheaper one.
Flexible expenses – these are those costs that are not standard or those that are subject to change from time to time. These include expenditures on utilities, groceries and the like. You can trim down on these ones by turning down the heater a little bit in the evening or opting for coupons for your purchases, among other things.
Discretionary expenses – these are those which you have more control over and you can cut down on them at any time significantly. They include, eating out with friends, movie tickets, trips to coffee shops, among others. Eating from home or moving gatherings to a friend's house can help you save big on the amount of money which you otherwise spend at a restaurant with family and friends.