The word hurricane comes from the Taino Native American word, hurucane, meaning evil spirit of the wind. An Atlantic hurricane or tropical storm is a tropical cyclone that forms in the Atlantic Ocean. In the Pacific Ocean, hurricanes are generally known as typhoons and in the Indian Ocean they are called tropical cyclones.
The National Oceanic and Atmospheric Administration (NOAA) warns that as many as 25 named storms—twice the average number—will occur in 2020 to present an extremely active season that began on June 1 and ends November 30 with more frequent, longer, and stronger storms in the Northern Atlantic Ocean.
Storms get names once they have sustained wind speeds of at least 74 miles per hour. NOAA anticipates that 2020 could deliver a total of 19 to 25 named storms. That would put this year in league with 2005, which experienced more than two dozen named storms including Hurricanes Katrina and Wilma. Each year, only 21 storm names are designated because the letters Q, U, X, Y, and Z are not used. The first hurricane of the year is given a name beginning with the letter "A." The list of names selected for 2020 storms starts with "Arthur" and ends with "Wilfred."
If all the allotted names are used, the National Hurricane Center will use the Greek alphabet for additional names. This has only happened one time on record—in 2005 when the Atlantic Ocean experienced 28 named storms.
"We are now entering the peak months of the Atlantic hurricane season, August through October," National Weather Service Director Louis Uccellini said in a recent news teleconference. "Given the activity we have seen so far this season, coupled with the ongoing challenges that communities face in light of COVID-19, now is the time to organize your family plan and make necessary preparations."
FEMA's (Federal Emergency Management Agency) Ready website provides checklists to help you put a plan together, consider specific needs in your household, download and fill out a family emergency plan, and to practice your plan with your family/household.
In planning for hurricanes and in dealing with outcomes of storm damage, you'll also need to review your insurance coverage to make sure it matches your needs. Hurricanes provide little advance notice of their arrival, and as landfall approaches, insurance companies may temporarily suspend new coverage and coverage changes.
An insurance representative can review your policy, explain limits and deductibles, and help you identify coverage gaps. "You should ask your representative for tips on hurricane risk mitigation that may lower your insurance premiums and better protect your property," says Tom Woods, assistant vice president of property underwriting for USAA.
Insurance Information Institute (III) website shares precautionary measures you can take to protect your home as well as your business from destructive storms. Don't wait until a hurricane watch is issued, because it may already be too late to take certain recommended precautions, including reviewing your insurance policies.
III also offers a hurricane season insurance checklist that can help you understand your coverage and whether it's adequate to repair or rebuild your home and to replace your belongings. Keep in mind that your homeowners insurance covers the cost of temporary repairs for hurricane damage, as well as reasonable additional living expenses over and above your normal living expenses if you have to relocate.
However, your homeowners policy doesn't cover flood damage, so you may want to consider looking into flood insurance. If you live by the coast, you may also need a separate policy for protection against wind and wind-blown water damage. Check for wind-damage exclusions, and if wind damage isn't covered by your standard policy, buy one from your state's insurance program. In hurricane-prone states, for instance Louisiana, Texas, and Florida, some standard home insurance policies won't pay for windstorm damage. So, if you want coverage, you need to buy an extra windstorm insurance policy in addition to your normal home insurance policy. In this case all wind damage would fall under this policy instead of your traditional homeowners policy.
After reviewing and revising insurance coverage with your insurance professional for your home, car, and business, store your updated insurance policies at InsureYourKnow.org where they will be readily available if a hurricane comes calling and wreaks havoc on printed versions of policies kept in your home or office.
During hurricane season, visit FEMA's Ready website for more information and stay tuned to the National Hurricane Center for updates on tropical storm and hurricane activity in the Atlantic Ocean.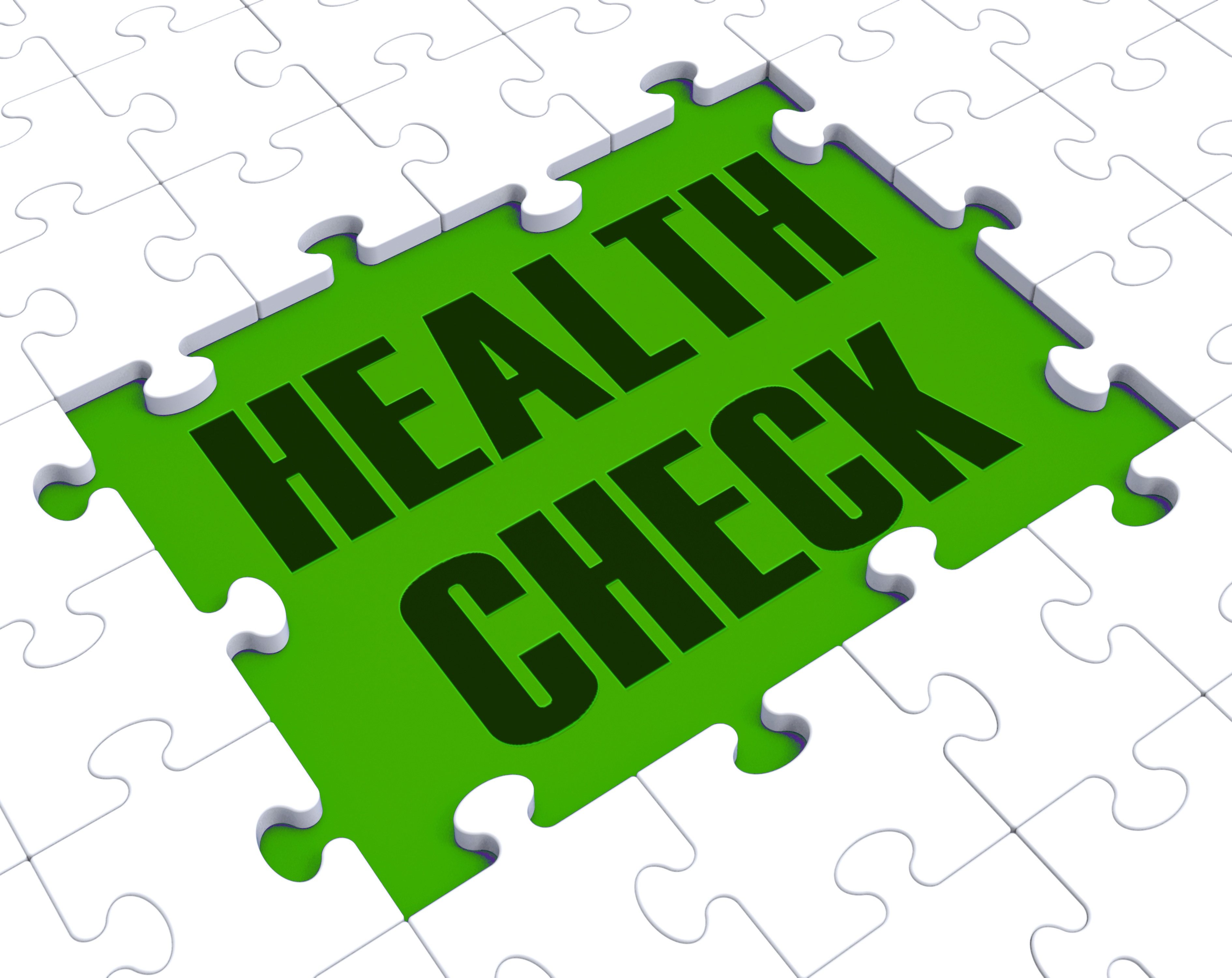 Has your fear of coronavirus also induced a fear of going to your doctor for non-COVID symptoms, regular checkups, or recommended health screenings? By using telemedicine options or making sure your doctor's office is observing safety guidelines for patients and staff, you can fearlessly visit your healthcare provider online or in person. By maintaining continuity of care, you can avoid negative consequences from delayed preventive, chronic, or routine care.
Telemedicine
During the COVID-19 pandemic, you don't have to choose between medical care and social distancing if you use telemedicine options available from your provider's office. Remote access also can help preserve the patient-provider relationship at times when an in-person visit is not practical or feasible.
Telemedicine can be a beneficial way to address mental health concerns for the majority of patients. Many patients are comfortable in their own home, scheduling is often more convenient, concerns with transportation and time may be reduced, and adolescents and young adults especially are comfortable using technology to communicate. Telemedicine also can reach patients in rural areas where behavioral health professionals are otherwise in limited supply. Remote access to healthcare services may increase participation for those who are medically or socially vulnerable or who do not have ready access to providers.
In Person
Safety guidelines for healthcare providers' facilities from the Centers for Disease Control (CDC), the U.S. Department of Health & Human Services, and the World Health Organization include the following recommendations for waiting areas, patient examination rooms, labs, and restrooms:
Provide supplies—tissues, alcohol-based hand sanitizers, soap at sinks, trash cans, and face masks.
Place chairs at least 6 feet apart.
If your office has toys, reading materials, or other communal objects, remove them or clean them regularly.
Clean areas often with attention to frequently-touched surfaces including doorknobs, armrests, and handrails.
Fully clean and disinfect exam rooms between each patient.
Require the use of face masks by staff, patients, and accompanying visitors.
This issue of InsureYouKnow provides preventive health guidelines for the general adult population, based on the recommendations of recognized clinical sources such medical associations and government entities, including the CDC and the United States Preventive Services Task Force. An individual patient's medical history and physical examination may indicate that further medical tests are needed. Guidelines may also differ from state to state based on state regulations and requirements.
Insurance Coverage
Some tests and vaccinations may not be covered by Medicare or by your health insurance plan, so it's important to check on your specific coverage before obtaining them. Some insurance companies are currently not only waiving copayments and deductibles for COVID-19 related diagnoses and treatments, but also for telehealth and in-person visits for non-COVID concerns.
Screening Recommendations
Routine Health Examination: every visit or at least, based on age and insurance contract, your healthcare provider will perform an exam that includes height and weight, calculation of body mass index, obesity determination, and blood pressure measurement.
Abdominal Aortic Aneurysm: one-time screening with ultrasonography in men ages 65 to 75 years who have ever smoked.
Breast Cancer: mammography and physician breast exam: annually for women ages 40 and over; breast self-exams: recommended monthly for women beginning at age 20.
Cervical Cancer: Pap/Human Papilloma Virus (HPV) testing: for women ages 21 to 65, or starting 3 years after the onset of sexual activity, annually without HPV test to age 30; Pap test with HPV test every 3 years after age 30. Women who have had a hysterectomy or are over age 65 may not need a Pap test.
Colorectal Cancer: for men and women ages 50 to 75 (in certain situations, also may be advisable from ages 75 to 85). Colonoscopy: for men and women, every 10 years. Other screening tests are: Fecal Immunochemical test: stool blood test, every 1-3 years, and CT colonography (an x-ray examination): every 5 years.
Lung Cancer: annually with low-dose computed tomography in adults ages 55 to 80 years who have a history of heavy smoking and currently smoke or have quit within the past 15 years.
Prostate Cancer: Digital rectal exam (DRE) and prostate specific antigen (PSA) test/discussion with physician: annually for men 50 and over (starting at age 40 for African-Americans).
Cholesterol: Lipid Panel, including LDL: every 5 years, or more frequently based on results and risk profile for all men and women starting at age 20, or earlier if cardiac risk profile reveals high risk.
Diabetes: Fasting Plasma Glucose or Random Plasma Glucose: men and women with high blood pressure, are overweight, or have cardiovascular risk factors; all others age 45 and over.
Hepatitis B: screen persons at high risk for infection (such as geographic location, HIV positive, immunocompromised); screen pregnant women at their first prenatal visit.
Hepatitis C: one-time testing of all adults 18 and all pregnant women during every pregnancy. People with risk factors, including people who inject drugs, should be tested regularly.
Human Immunodeficiency Virus (HIV) Infection: screen in adults age 13 to 65 years and younger adolescents and older adults at increased risk; all pregnant women.
Hypertension: blood pressure measurement every 1-2 years for all men and women, regardless of age.
Osteoporosis: DXA (bone-density testing): baseline testing with follow-up intervals based on test results for women ages 65 and over, or starting at menopause if additional risk factors exist.
Sexually Transmitted Infections (STIs): screen sexually active and those at high risk for syphilis, chlamydia, and gonorrhea and offer intensive behavioral counseling for adults who are at increased risk for STIs.
Immunization/Vaccine Recommendations
Diphtheria/Tetanus/Pertussis: one time in place of Diphtheria/Tetanus Booster for men and women ages 19 to 64.
Diphtheria/Tetanus: every 10 years for men and women up to age 65; single vaccination only for men and women 65 or over.
Human Papillomavirus (HPV): one series of three vaccines for females between ages 11 and 26, and men, two to three doses depending on age at time of initial vaccination; age 19-21 if not already given.
Influenza (Flu): annually for high-risk adults of any age with diabetes or heart, lung, kidney or immune disease; annually for all adults ages 50 and over; annually for any adult desiring immunization, regardless of age.
Pneumococcal (for Pneumonia): one dose of PCV 13 and one dose of PCV 23 at least one year after PCV 13 for adults ages 65 and over who are at average risk, for high-risk adults of any age with diabetes, cancer, or heart, lung, or immune disease, Initial vaccination, with single revaccination 5 years later.
Varicella Zoster (for Shingles): two doses starting at age 50; single vaccination for adults ages 60 and older.
Mental Health Awareness
Physical Exam: Your primary care provider may give you a physical exam and ask you about your feelings, mood, behavior patterns, and other symptoms. Your provider may also order a blood test to find out if a physical disorder may be causing mental health symptoms.
Coping with Stress: The COVID-19 pandemic is stressful for many people. Public health actions, such as social distancing, can make people feel isolated and lonely and can increase stress and anxiety. However, these actions are necessary to reduce the spread of COVID-19. Coping with stress in a healthy way will make you, the people you care about, and your community stronger. Know where and how to get treatment and other support services, including counseling or therapy in person or through telehealth services. Free and confidential resources can also help you connect with a skilled, trained counselor in your area.
Domestic/Intimate Partner Violence: screening and counseling for interpersonal and domestic violence should be addressed immediately. The CDC provides a list of services to assist victims of violence.
Prescriptions
Doctor visits and approvals as well as lab results are sometimes required in order to obtain or renew prescriptions.
Although health care news covered daily focuses on COVID-19, it's important not to neglect other medical issues for which you should seek attention and advice from your healthcare professional.
At InsureYouKnow.org, you can save your medical files, lab results, and a list of prescriptions. You also can set up alerts to prompt you to schedule appointments to keep you on track to stay healthy.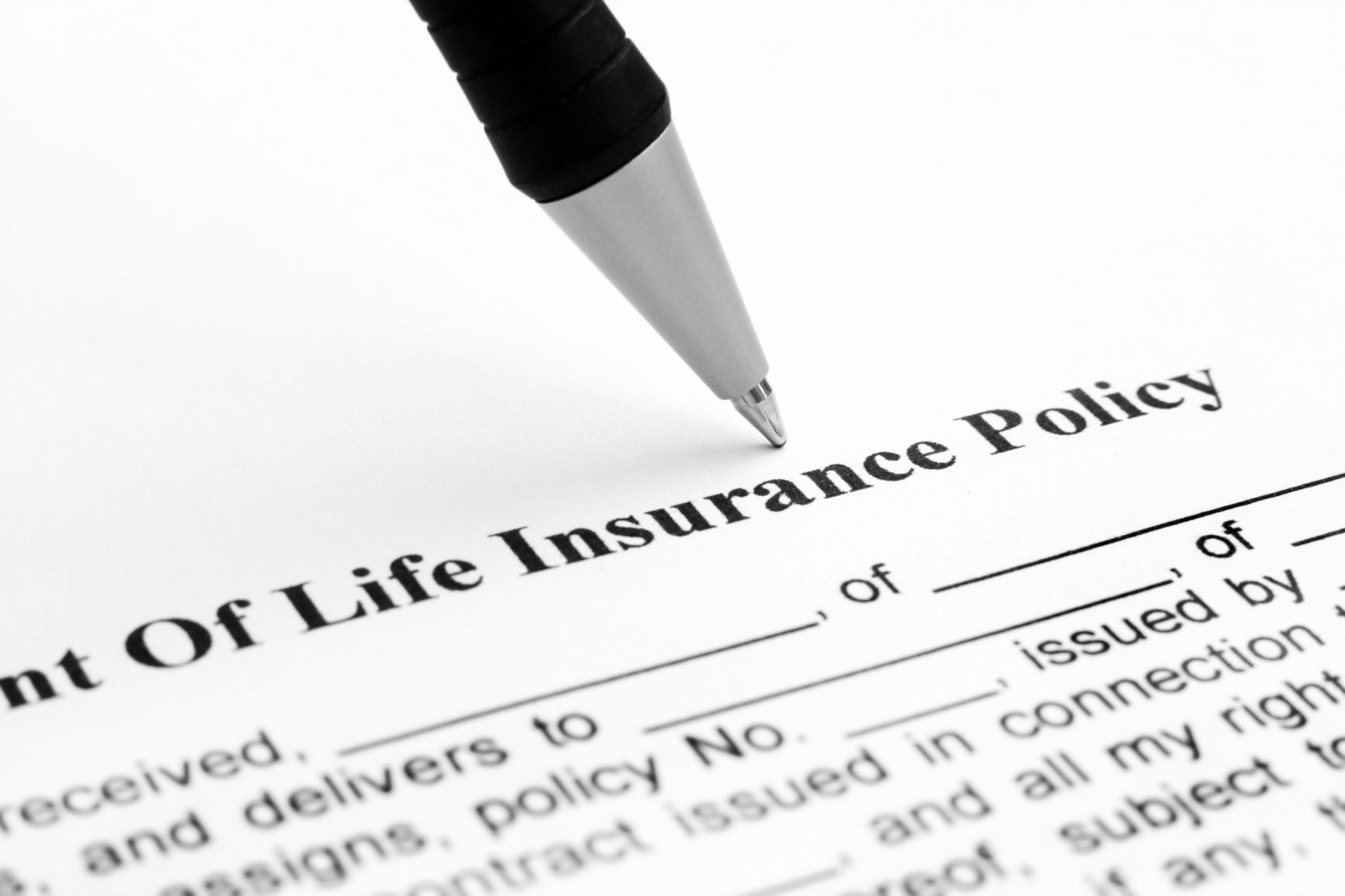 The checkbox on new hire paperwork about life insurance, may start to seem a little more important during the days of COVID-19. For many it was an obvious choice when the employer was giving something for "free." Professionals have a safety net policy to help their family members for a short time. For consultants, self-employed and business owners, life insurance was a security blanket. A new stress has emerged as the media has suggested that the coronavirus cause of death would not be covered – this is not a true statement.
The most common causes of death – heart disease, cancer, and accidents, are still present and affecting all age groups. 74% of deaths in America stemmed from 10 causes, and the coronavirus may make it on the top-10 list. The CDC reports that about 647,000 Americans die from heart disease each year, while nearly 600,000 people die annually from cancer. Currently the increasing numbers of people affected by the virus are resulting in changes in all kinds of data. Insurance companies will be a valuable additional source of data as they collect this information. The Yale School of Public Health recorded an estimated 15,400 excess deaths in the United States from March through early April, twice as many as were publicly attributed to COVID-19. Life insurance companies are receiving higher numbers of applications as end-of-life conversations and preparedness are emerging as necessary, not taboo topics.
Reviewing your Life Insurance coverages
This is a good time to review the safety net or security blanket policies that you may have. You will come across many different types of life insurance policies when you start shopping––and not all of them are available from every company.
When you narrow down a policy, reviewing the type of insurance you have against your current lifestyle and needs may be advantageous. New applications are being accepted, and many companies have extended the time needed to complete the medical exam to 120 days, or 4 months. News9, an Oklahoma based news outlet, reported that individuals shopping for new policies may notice that e-signatures are now acceptable.
According to Glen Mulready, Oklahoma Insurance Commissioner, older individuals may have more trouble finding coverage.Insurance companies view older applicants as high risk and with the current economy, some have decided to limit exposures. Fortunately, there are a variety of life insurance companies, so there is a policy type for all. Finding an agent that is affiliated with multiple providers may be advantageous and save time when reviewing rates.
Accessing your Life Insurance
Upon your death, your next of kin will need to make a claim to access the life insurance policy or policies that have been created for you. These people may or may not be your beneficiary. There are three steps that need to take place before any money is released.
Locating the policy. This involves finding the name of the company or companies that you purchased life insurance from. The NAIC, has an online life insurance policy locator service – https://eapps.naic.org/life-policy-locator/#/acknowledgment
Connecting with the agent. The agent from the company will assist with the timeline process, provide the policy number, and necessary forms to be completed.
Completing the Paperwork. Fill out the forms, order the death certificate and mail the forms to the company without delay. Often there is a choice to pick a lump sum or installment payouts.
Typically, the insurance money is released within a few weeks––but there are exceptions. According to Marketwatch, an insurer might deny a claim for a coronavirus death if the policyholder submitted an inaccurate or incomplete application. With this in mind, it may be worth spending a few minutes reviewing your paperwork for gaps.
As you work through the process of applying for your life insurance, reviewing your coverages or submitting a claim for a loved one, document all your findings and notes on InsureYouKnow.org – an online information storage site that allows you to access documents, and files remotely relating to your affairs. There are various levels of access to allow your family members, caregivers or business associates insight into the documents, as needed. There is even a reminder feature to help you update or revisit the policy from time to time.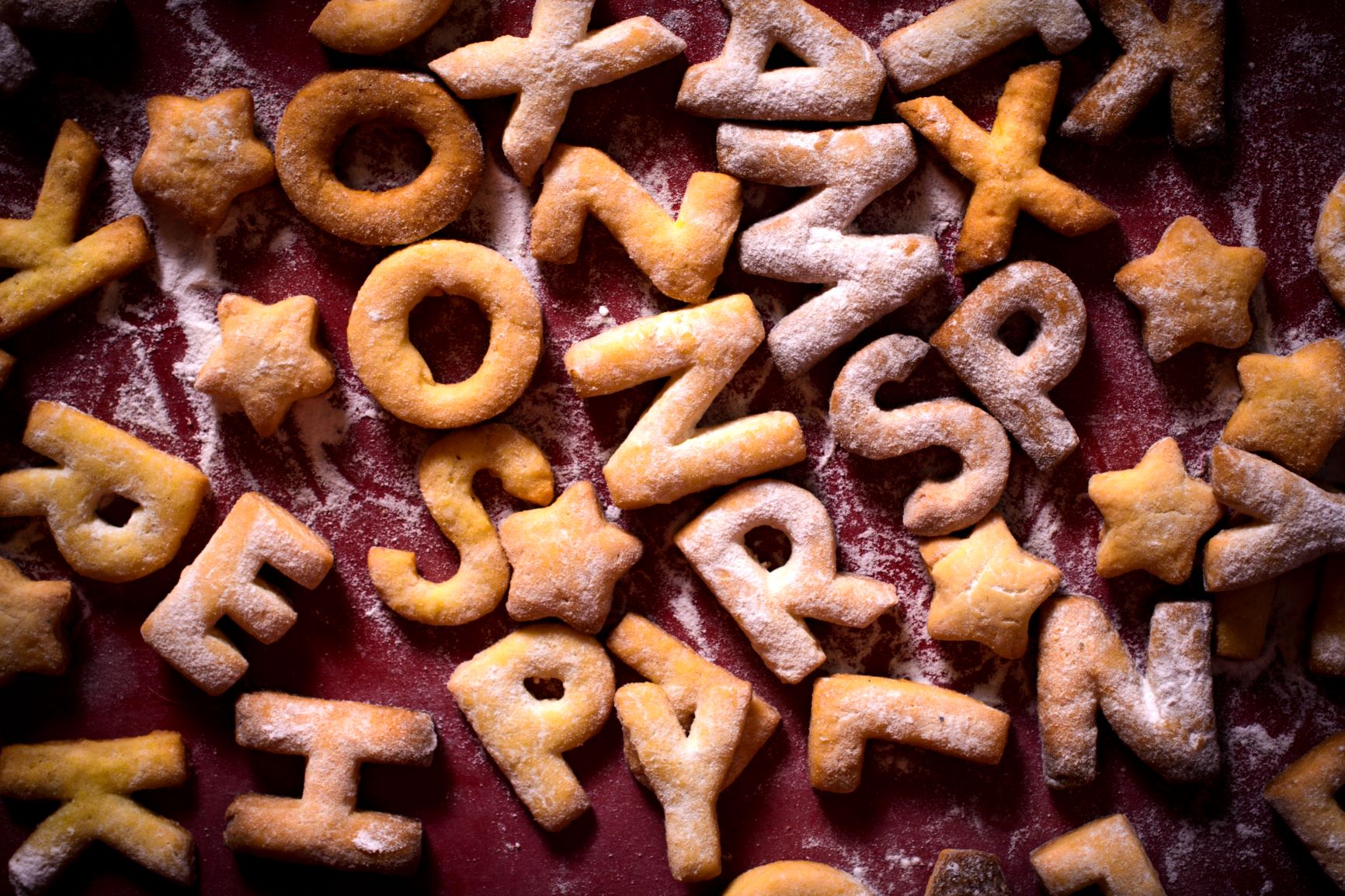 Auto insurance, disability insurance, health insurance, home insurance, life insurance, pet insurance, travel insurance…. The list is endless. The insurance industry was valued at a booming $1.2trillion in 2017, and can feel like an alphabet soup of options.
In previous blogs we've touched on the 4 types of insurance you must have, life insurance and pet insurance, and we hope you have followed some of these ideas and advice. This post is a little lighter and talks about some of the weird and wonderful, lesser known types of insurance out in the marketplace.
It is clear that despite the trillion dollar industry, there are entrepreneurs and companies out there looking to assume risk for some of the more absurd and unlikely events. Here are a few categories of insurance that made me take a second look – and then file in my mind as a useful piece of trivia to bring out during the holiday season.
A is for – Against Death by Laughter
There are lists of people that have died due to laughing. Intense laughter can increase the body's blood pressure and ability to bring oxygen into the lungs. For some people – asthma attacks or heart attacks could occur as a result. The insurance policy against death by laughter has been utilized by a comedy troupe "in the event that an audience member died from laughter," movie producers, and was popular in the early 1900s with movie goers who were concerned they may have adverse reactions to the film they are enjoying.
B is for – Body Part Insurance
Yes – there are people who will insure specific parts of their body, and there are companies that will evaluate the loss and put a financial number on it. The consumer for this type of insurance is usually famous athletes or entertainers who rely on certain body parts for their livelihood. Additionally, companies may insure individuals that they have signed deals with to ensure that they will get their money's-worth. Examples of parts that have been insured under this policy type include voices, taste buds, teeth, mustaches, hair, and fingers.
C is for Change of Heart Insurance.
As its name suggests, this insurance exists for individuals that may be investing a large sum of time and money in a Wedding event, and are nervous about a change of heart. According to businessinsider.com – the average cost to get married in the USA is $38,700. Created to support the parents or families that are forking the bill for the event, it provides a refund if the couple decide that the engagement isn't going to work out and wish to cancel the wedding ceremonies and festivities. The coverage has a couple of caveats that would make it viable for a small market. One – it cannot be purchased by the couple, only by those supporting the wedding, and Two – the change of heart must lead to a cancellation of the events at least 365 days before the scheduled date.
Whatever policy you choose, or decline from having – Insureyouknow has a tool to uncomplicate life. It can be utilized to digitally store all your documents and information in case you need to access it remotely – or from the comforts of your own home. Whether it's a new policy you have purchased, or renewed, or a policy you have declined or cancelled– be sure to upload the policy and any related documents to insureyouknow. An insureyouknow subscription will allow you recall these documents, in the rare case that you or a family member may need it.
Note: This post was inspired by Wisebread's article listing their top 10 insurance types, so feel free to read more about some of the policy types mentioned in this blog, and others.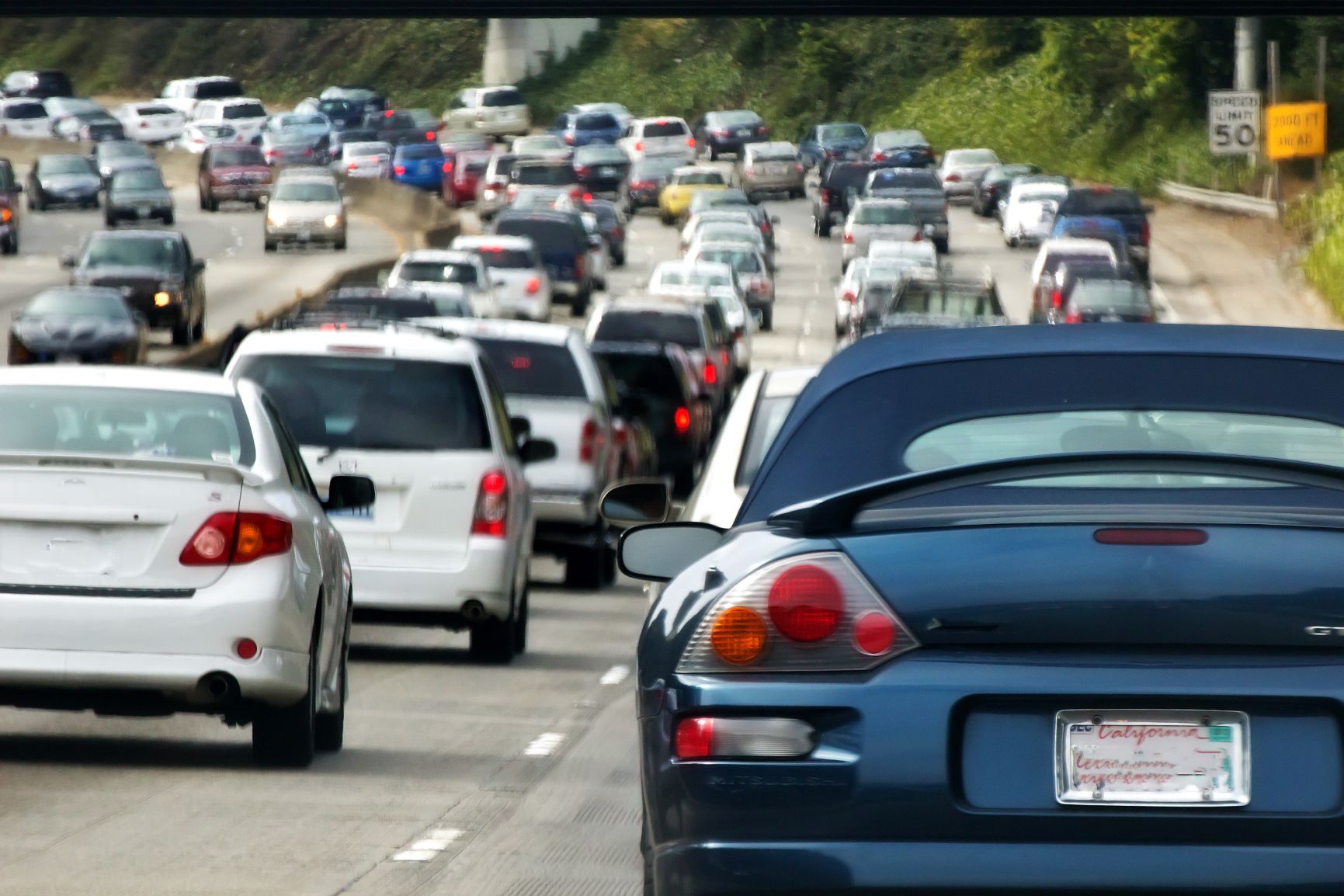 Our days are full. Our lives are full. We continue in our daily routine. But then something happens – the car doesn't start, there's a storm which makes the fence fall, the washer stops working mid-cycle. After the initial panic and stress, we utilize our resources and find a way to prioritize that and get it fixed. Perhaps a neighbor or our partner lends a hand, or we contact a handyman or the warranty company. However the larger "somethings" take a while to fix – the car needing new parts, the fence damaging the water line, or the appliances that need replacing – which alters the way that our days and lives function. Multiple resources are required to help continue our daily routine.  In some cases there is no way to fix the something and we need to stop our lives and re-evaluate what life will be like now. The resources cannot fix or support us – but Insurance can help.
There are so many types of insurance – car and home insurance are the most commonly marketed along with health. Every year – the National Association of Insurance and Financial Advisors dedicates September to Life Insurance Awareness Month. They launch a site and full spread of marketing materials on www.lifehappenspro.org to educate the public about the importance of planning ahead for the "life happens" moments. Life insurance has been misconstrued as a product that is only available for individuals with excess or resources but there are several options for all types of people.
When you search "insurance" in google – 4,960,000,000 results – pop up. How do we find the time, the right advisor, and the right type of insurance for your personalized needs?
Go to the well-known companies – the ones that show up in the top 10 search or the ones that are advertised in your life (television, billboards, newspapers, flyers in the mail). They often have resources that inform about product types before even interacting with the sales area.
Go to someone based on referral – the ones that your friends or neighbors recommend.  Family members alwayss have an opinion on something and even a negative story can steer you in the right direction. If you don't have a community of people in your life to ask, putting an "ask" out on social media will provide comments that could be useful.
Go to a website that provides prices – the ones that can give you information without interacting with people. It's tough to know what is a good price without knowing a ballpark range. An example of this is insureyouknow.org which provides a quote directly to your inbox after answering a few simple questions.
Insureyouknow.org can support you with your life insurance needs by providing you quotes directly on their website. There are also other InsureYouKnow.org product offerings to help you reference those important records when the "life happens" moments occur. It's a safe place to store all the information in case you need to access it remotely – or from the comforts of your own home. An annual plan is available to support your budget needs.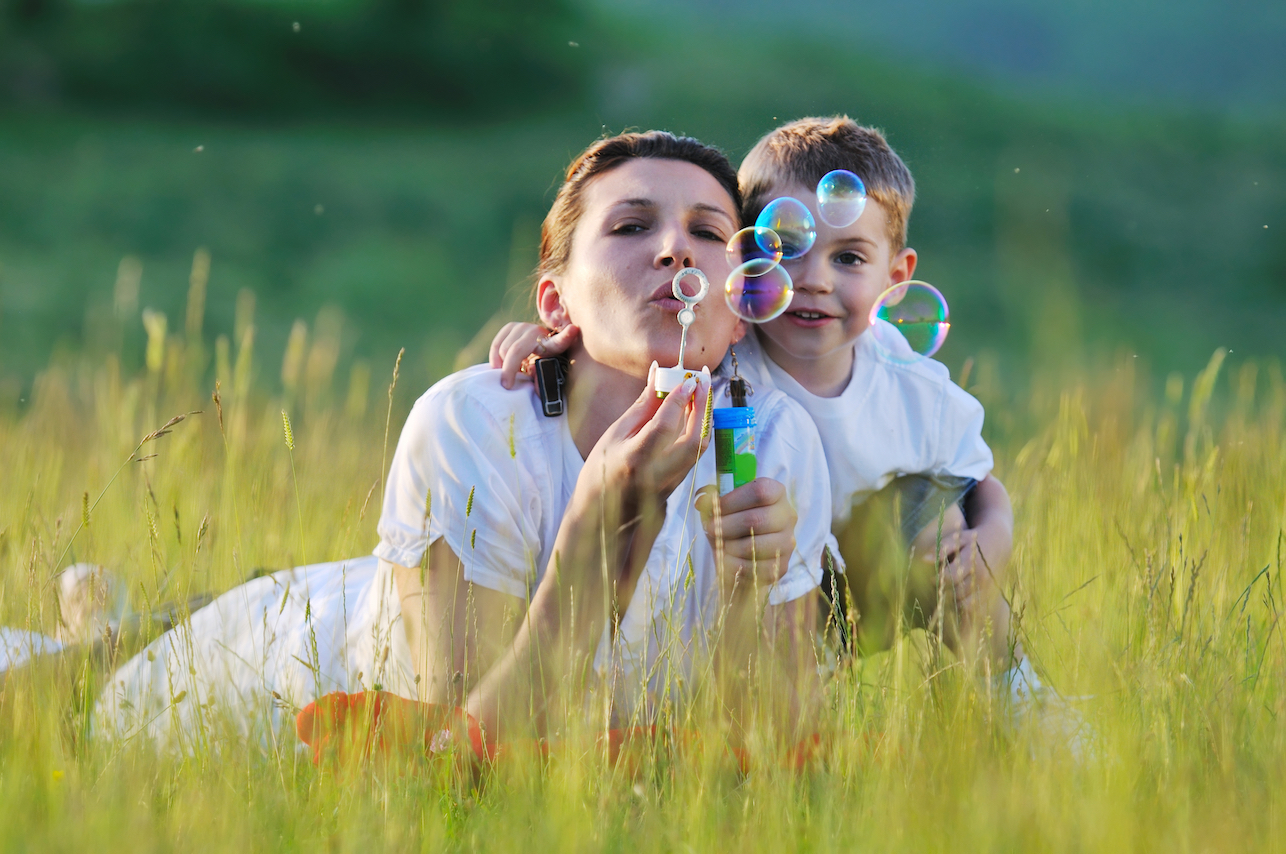 Getting ready to welcome a baby into the world is an exciting time. You can't help but think of all the adventures to come and dream of the future that awaits your new son or daughter. You start by planning for your child's immediate needs, stocking up on diapers, decorating the nursery, and lining up day care if needed, before considering longer-term issues, like setting up a 529 plan to help fund your child's education.
The last thing you want to think about during this joyous time is purchasing life insurance for your unborn child. You're eagerly awaiting your baby's birth, not anticipating his or her death. Nonetheless, it's worth looking into before you make up your mind.
Here are a few reasons you may want to get life insurance for your child:
It can serve as a savings vehicle.

When you buy a whole life insurance policy (you can't buy term life insurance for minors), the cash value grows slowly over the years. Your child can surrender the policy later and use the money as he or she wishes.

It guarantees your child's insurability.

If your child develops a medical condition, you won't have to worry about whether he or she will have life insurance. In fact, your child will be able to buy additional insurance as an adult if needed regardless of his or her health (check with your individual insurance provider to see if you'll need to include an additional rider for this benefit).

It provides peace of mind.

Planning a funeral is difficult, and planning one for your own child is especially hard. Life insurance would cover funeral expenses, which can cost thousands of dollars, and perhaps allow you to take some time off work as you grieve.
On the other hand, here are some reasons why life insurance may not be the best idea:
There are better ways to save.

According to

Consumer Reports

, the average annual rate of return is 1.5 percent for the whole life guaranteed cash value. That doesn't take into consideration associated fees that eat into the returns. You can easily beat that rate by investing your money elsewhere.

It probably isn't needed.

Statistically, it's unlikely your child will die. In addition, the main purpose of life insurance is to replace income or cover debts, and those situations generally don't apply to your child. You most likely aren't relying on your child's income to pay your monthly bills.

Your child probably can get term life insurance later.

Again, statistically speaking, your child should be able to purchase a term life insurance policy as an adult. Term life insurance is more affordable and practical for most people.
Ultimately, purchasing life insurance for your child is a personal decision. If you do decide to get a policy, be sure to store the related documents on InsureYouKnow.org. Should the worst occur, you will want to be able to access the documents quickly and easily so you can focus on healing.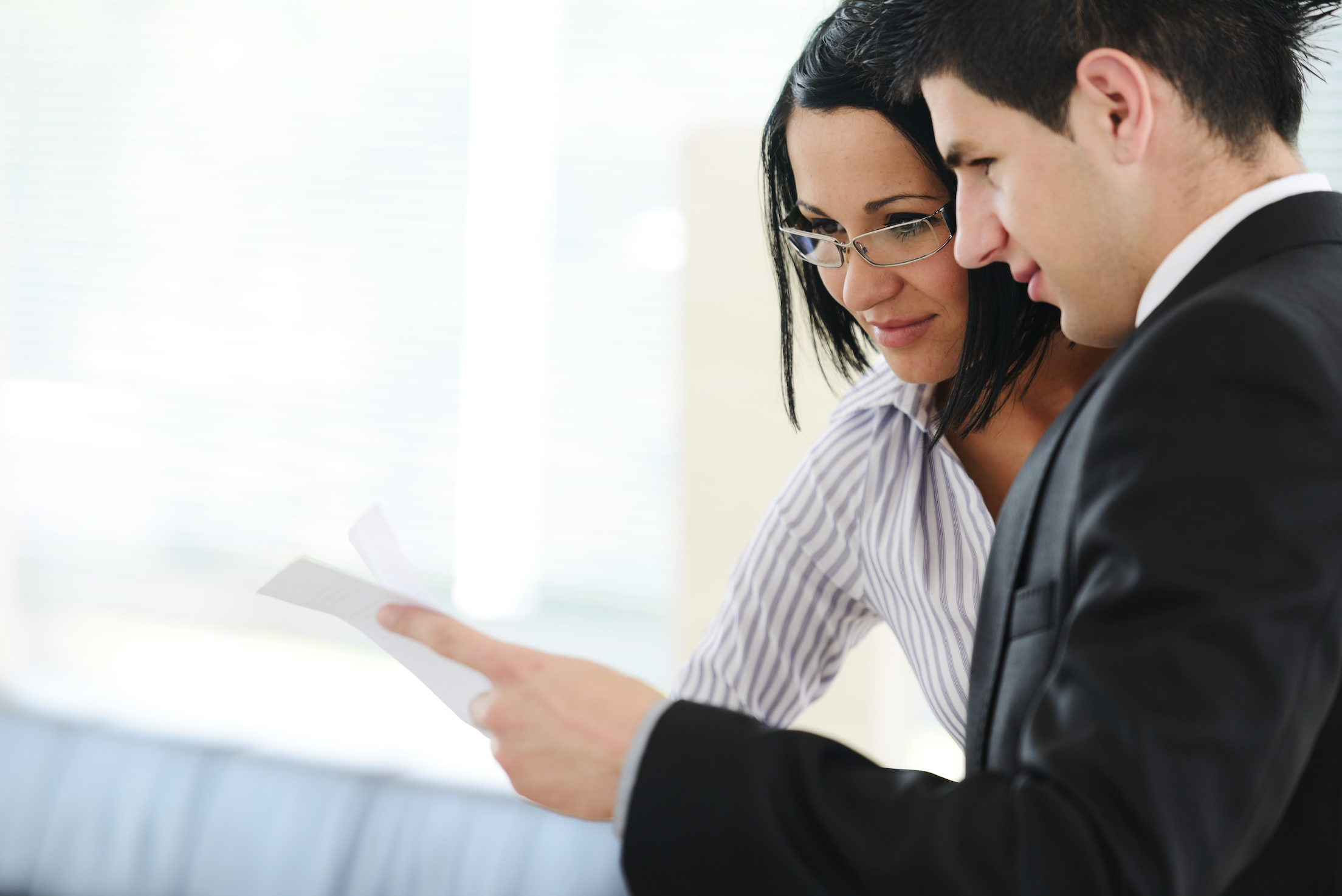 Let's face it: Insurance is confusing. And we're not just talking about figuring out how to file a claim. With all the different types of insurance out there, it's hard to determine what insurance you need in the first place.
While your particular needs will vary depending on your unique circumstances, here are four types of insurance you definitely should have:
Health insurance.

The federal tax penalty for not having health insurance will go away in 2019, but that was never the main reason you needed it. With medical costs continuing to rise, health insurance is an absolute must-have. Even if you are young and healthy, you never know when you might get in an accident; an unexpected hospital visit can easily cost you thousands of dollars. Luckily, your job may be able to help you get coverage. According to the

most recent report

from the U.S. Census Bureau, more than half of Americans (56 percent) receive health insurance through their employer. Only 8.8 percent of Americans have no health insurance at all.

Car insurance.

If you have a car, you're already very familiar with car insurance. Even if you've been fortunate enough to never use it, you better be paying for it considering it's required by law (unless you live in New Hampshire or Virginia, where

it isn't required but most drivers have it

). The Insurance Information Institute has found that the

average loss per claim is more than $5,500

, so this is one type of insurance that can pay off quickly. Tip: Don't file a claim for a minor incident. While you might think you should considering the amount of money you've paid for your policy over the years, your insurance company may raise your rates in the future.

Homeowners/renters insurance.

If you own your home, having homeowners insurance is a no-brainer, and not just because you can't get a mortgage without it. Your house is probably your single most valuable asset, and you want to protect it. Homeowners insurance will help cover your losses in the event of a fire, burglary, or other event (you may need to purchase a separate policy if you live in an area prone to floods or earthquakes). If you're a renter, you still need insurance of your own so you can replace your personal belongings in the event of a disaster.

Life insurance.

Life insurance is more of a benefit for your loved ones than for yourself; if you should die, this will help protect them. Ask yourself: What would happen to your family if you died tomorrow? Would they still be able to pay the bills? Even if you're single, someone will have to pay for your funeral and sort through your estate.

Many experts recommend

you buy a policy equal to 10 times your salary. Of course, your particular situation may require more or less. If you have no children, for example you won't need as much as someone with three kids, and if you're a stay-at-home parent with no income, you still need life insurance to help your partner cover childcare costs should the worst occur.
Once these four policies are in place, you might want to look into other types of insurance that could be beneficial to you, such as disability insurance and long-term care insurance. No matter what you end up with, you'll want to store all the related paperwork on InsureYouKnow.org. Dealing with a disaster is stressful enough; the last thing you and your loved ones will want to do is dig through piles of papers to find the appropriate policy.
Safeguarding the future of your dependents does not begin in the future but it all begins now. That is why most if not all individuals in the working class category aim to secure the future of their loved ones through insurance products. Life insurance helps you achieve this and term life insurance is cheaper compared to whole life insurance in its own battle of term life vs whole life.
However, it is important to note though expensive, whole life insurance has other additional benefits. In the case of term life insurance, coverage is between one to thirty years and it is often referred to as the pure life insurance. The reason is because it is meant to serve your dependents in the event you die prematurely. The has no other value, which means that if you die within the term the policy covers, your beneficiaries only receive the death benefit.
It is important to opt for a term life insurance which is in line with when your family will need the funds the most such that in case you are not around, whatever you leave behind, will be able to supplement your income and serve them accordingly. If you live long enough, then such funds at maturity will serve as security for you when you finally retire.
In the case of whole life insurance, there is lifelong coverage as well as cash value, in which case, the latter acts as the investment component of this policy. No taxes are charge on your funds as the cash value grows and you can borrow against the policy, only that you will need to surrender your policy, meaning that you will remain without cover.
In the event you fail to repay this loan with the interest attached, then this will reduce your death benefit. The best thing with whole life insurance is that cash value growth and death benefit are guaranteed and premiums remain unchanged throughout your lifetime. Also, there is the probability of benefiting from the insurer's surplus in this case, which is paid as dividends but there is no guarantee.
In the battle between term life vs whole life, Term life insurance may be cheaper but in most cases, you family will not get a payout because there is no cash value attached. It works best if;
You are looking for the most affordable coverage available in the insurance market.
If you cannot afford permanent life insurance but you want it because there is provision to convert most term life policies to permanent coverage.
You are looking for a policy that will only cover a specific period such as the time to pay off your mortgage, or the time it will take to raise your children.
On the other hand, whole life is appropriate if;
You want to equalize inheritance such as leaving one child with property and compensating that with a benefit payout for the other child.
You wish to provide funds to pay estate taxes to avoid a case where your heirs have to sell part of the property in future to pay for such taxes in future.
You wish to spend what you have saved after retirement and still cater for your funeral expenses because with whole life, a payout is guaranteed.
You have a special needs child and you would want to have a fund to take care of that child.
Planning to buy a life insurance plan? Here's what you need to know about the different types of life insurance:
Term Life Insurance
Term life insurance is the simplest type of life insurance where you buy life coverage for a specific period of time and pay a monthly premium. It only pays if death occurs during that set period, which usually ranges from one year to 30 years.
Term life insurance is the cheapest form of life insurance starting from as low as few hundred dollars a year for $300,000 worth of coverage. Term life insurance, in most of the cases, doesn't have any investment component linked to it. You are just paying an annual premium to protect your dependents in case anything happens within the policy term.
There two further sub-categories of term life insurance:
Level term – Fixed premiums and death benefits stay the same throughout the term of the policy
Decreasing term – Death benefits decrease each year incrementally throughout the term of the policy
When opting for Term life insurance, choose a term that fits your current financial situation and figure out the number of years you and your family are more financially vulnerable.
Whole Life Insurance
Also known as permanent life insurance, whole life insurance is more expensive than a term insurance policy but has many additional benefits. A whole life insurance policy provides lifelong death coverage even if you die aged 100 and comes with an investment component known as policy cash value. You can also borrow money against the cash value of your policy plan or even surrender the policy for cash.
There are three main types of whole life insurance; traditional whole life, universal whole, variable whole life.
Traditional whole life – This is the most common type of whole life insurance where the premium stays the same throughout the policy's term and the death benefit is guaranteed. The policy cash value also grows at a guaranteed rate and best of all, you don't have to pay taxes on the gains while they are accumulating.
Universal whole life – This is a type of permanent insurance policy that provides the most flexibility. It provides the option of increasing death benefit later on in the policy term by passing a medical examination. The insured also has the option to change the policy premiums if enough money has been accumulated in the cash value account. The only downside with universal life insurance is that the returns are not guaranteed since it is tied to a money-market type investment that pays a market return rate – which can be positive or negative.
Variable Life Insurance – This type of permanent life insurance provides the opportunity of combining death benefits with an investment component that comprises of stocks, bonds and money market mutual funds. The risk factor for variable life insurance policy is higher but the returns can be equally rewarding as well. If the investments tank, the death benefit and cash value may decrease, however, some policies guarantee a minimum death benefit.
Variable life insurance policy also comes with great flexibility for the insured in terms of the ability to change and adjust the annual premiums. So if your financial situation changes during the policy's term, you have the ability to increase or decrease your premium. The policy cash value account can also be used to pay the premiums, if needed. While there are certain added benefits of variable life insurance, one big downside is that the cash value returns are not guaranteed and the risk of investments lie completely on the policyholder.
Final word
Whichever type of life insurance you eventually opt for, it is essential to be aware of the risks and rewards and choose a plan that fits your current financial status and future life goals.
A life insurance policy works such that the policyholder pays a monthly or yearly premium and when he or she dies, the insurance company pays the benefits to the deceased's spouse or children or anyone who has been nominated by them.
However, this is not always the case.
According to a recent investigation, as many as 35 of the biggest insurance companies in the United States have not settled the claims with beneficiaries and have been sitting on billions of dollars of money that does not belong to them.
Most of this happens due to the beneficiaries not being aware that a policy exists so the benefits end up not being claimed. As per estimates, as many as one in four policies remain unclaimed in the United States.
Legal Status of Unclaimed Life Insurance Benefits  
The legal status of what happens to insurance payouts that are left unclaimed depends on the type of policy – term life insurance or whole life insurance – that was in place and whether it was paid up and in force at the time of death.
Whole Life Policy
In the case of whole life policy, if the premiums were up to date or fully paid, the beneficiaries are entitled to receive the full policy benefits regardless of the time duration of the claim after the policy holder's death. In fact, during the time the benefits remain unclaimed, accrued interest is added to the basic unclaimed amount.
In case benefits remain unclaimed so that the insured would have reached the limiting age on the mortality table which is usually 100-115 years, the benefits may be considered legally abandoned. In such a case, the unclaimed funds convert to state property and escheat statutes. Even then, in most cases heirs reserve the right to reclaim the funds.
Term Life Policy
Unclaimed term life policies have more or less the same legal status as whole life policy. The only difference is that these policies are only for a selected number of years so the beneficiaries may or may not be entitled to the policy payout depending on the forfeiture clause defined at the time of purchase and whether the premiums were up to date.
How to find a lost life insurance policy
Most insurance companies consider it the responsibility of the beneficiaries to contact them in order to collect the policy benefits which is a flawed practice and the basic reason for millions of unclaimed life insurance policies in the country.
If you or someone around you wants to find out about a missing policy, here is how to approach the situation:
Check with deceased's employers since many companies offer group life insurance to employees. They should have a record of everything.
Check the deceased's personal documents and look for anything that can lead to the insurance company – telephone numbers, policy documents and/or the names of the insurance agents.
Be on the lookout for deceased's incoming mail for some period after the death and watch out for due premium notices or statements, which are sent monthly or annually depending on the insurance company.
Banks, lenders, credit card companies and other financial service companies often offer free or low-cost life insurance policies. Check out the deceased's financial documents to see if such a policy was in force.
If all else fails and no record of a policy is found but you are sure that a policy was in place, contact the underwriters in your city/state directly. To narrow down underwriters, start with the most popular ones in your area.
Final word
Whether you have just discovered about lost insurance claims or many years have passed since the insured's death, there are many legal ways to acquire the funds that you and other heirs of the deceased may be entitled to.