What Constitutes a True "Emergency"?
May 28, 2018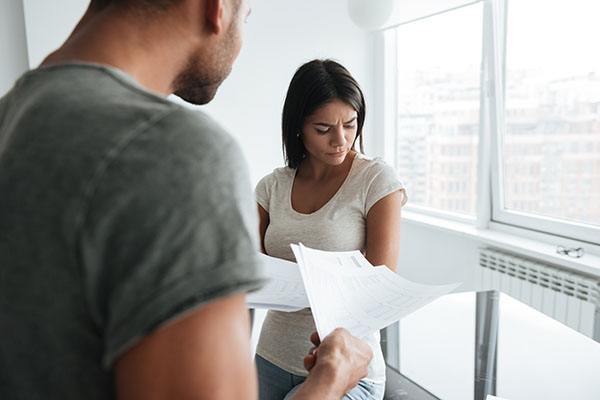 You're a responsible person. You're saving for retirement. You have a 529 plan set up to help pay for your daughter's college education. Your car is paid off. You have an adequate amount of life insurance. You're using InsureYouKnow to make sure your loved ones know how to access your important documents and financial information if needed. And you have six months of living expenses set aside in an emergency fund.
Then the unexpected happens: The alternator goes out in your car. It's going to cost $400 to replace it.
Where do you find the money to pay for it?
If you answered, "My emergency fund," you may want to take another look at your definition of "emergency."
Your emergency fund is money you have socked away in case of a major life event, such as a job loss, divorce, or medical issue. This money would be used to cover your day-to-day expenses and bills if needed.
Washington Post columnist Michelle Singletary advocates the use of a separate fund—the "life happens" fund—for those pesky but somewhat predictable expenses that crop up.
"You'll withdraw money from this fund to pay for unexpected or major expenses that don't quite fit the dire straits definition," Singletary wrote. "Car repairs would come out of this account. Start with trying to save $500, ideally increasing to a few thousand."
Whether you call it the "life happens" fund, the "just in case" fund, or some other term, this fund is for those immediate expenses that aren't quite catastrophic. These are expenses that result from situations that people often treat as emergencies but that in reality are expected, if irregular, like a broken appliance.
In an ideal world, you'd never touch your emergency fund. You wouldn't lose your job. You wouldn't get diagnosed with a major medical condition. You would have a regular, steady income with no major disruptive events in your life. For many people, this is indeed the case. That money sits in an easily accessible savings account where it earns minimal interest but supplies maximum peace of mind.
But even in an ideal world, you're probably going to tap into your life happens fund fairly regularly. Even the most budget-obsessed person can't predict every expense that may appear, such as the following:
A storm blows through, knocking large tree branches onto the roof of your house that have to be sawed apart and hauled away.
Your dog swallows a tennis ball and needs emergency surgery to remove it.
Your toddler climbs onto the dishwasher door one too many times and it finally breaks.
Your aunt dies and you need to fly out for the funeral.
In many of these situations, life is already stressful enough without you needing to scramble to come up with money for the resulting expenses. And you don't want to tap into your emergency fund because that's money you never want to touch. The life happens fund is the perfect compromise. Like an emergency fund, it's kept in a savings account where it's accessible on a moment's notice. But unlike an emergency fund, taking money out of it won't potentially result in your water getting shut off when you suddenly find yourself without an income.
Keep in mind that because you do need to access this fund somewhat regularly, it's important to replace any money you take out as soon as possible. After all, life happens—and you never know when the next storm is going to pass through town.