Tag:
Social Security Benefits
Retirees Face the Rising Cost of Living
August 14, 2021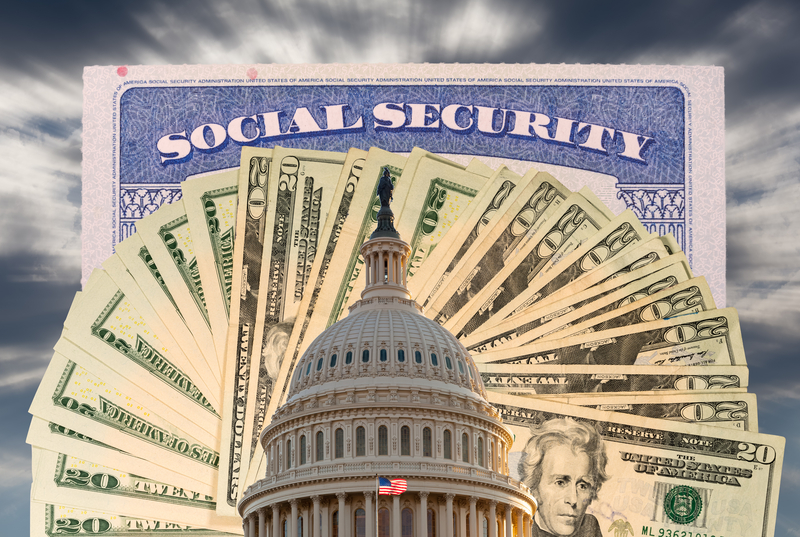 Have you noticed this year that your grocery bill has been rising and the price of gas is higher each time you fill up at the pump? You also may have been shocked by sticker prices on new and used cars and trucks resulting from inflation in recent months.
Consumer Price Index
On July 11, 2021, the Labor Department reported its consumer price index (CPI) rose 5.4 percent in July from a year earlier, in line with June's figure and matching the largest jump since August 2008. White House officials are cautiously optimistic that the current increase in prices will be transitory, citing a continued drop in forward prices for lumber and other goods that experienced sharp increases because of supply chain bottlenecks. Steel capacity also had risen substantially over the past few months, they said.
The Federal Reserve has been keeping a close eye on inflation reports since it's the central bank's job to maximize employment and keep prices stable. Chairman Jerome Powell and other officials acknowledge the recent acceleration in prices but believe that the inflation is "transitory" and that prices won't continue to increase at their current pace for too long.
As one of the most-cited inflation gauges, the CPI measures changes in how much American consumers pay for everyday goods and services including groceries, gasoline, clothes, restaurant meals, haircuts, concerts, and automobiles.
The CPI and other price measures have been on the rise in 2021 in large part because of a comeback in consumer spending and U.S. gross domestic product (GDP) as COVID restrictions eased.
Economic activity as measured by GDP rose at an annualized rate of 6.5 percent in the second quarter as Americans frequented restaurants, took summer vacations, and resumed other activities that COVID-19 had hindered.
Consumer Spending
Consumer spending, bolstered by the nationwide rollout of vaccines, jumped 11.8 percent during the three months ending June 30, the second-fastest rate since 1952.
At the same time, the pent-up demand for travel, retail, and restaurants has left many businesses scrambling to keep up and led to several setbacks on the supply side of the U.S. economy.
Employers who have struggled to find workers have hiked pay or offered signing bonuses to help fill the record 10.1 million job openings across the economy at the end of June. The leisure and hospitality sector, which includes restaurants, bars, and hotels, has one of the highest levels of job openings at more than 1.6 million.
But instead of absorbing higher labor and material costs, some businesses have begun to pass on the impact of higher wages to their consumers.
Inflation and Retirees
Higher prices take a significant toll on retirees. Social Security benefits rise only once a year. "Those with modest Social Security benefits are the ones who really have trouble," reports Mary Johnson, Social Security and Medicare policy analyst at The Senior Citizens League, a non-partisan advocacy group. "Other retirees have had to tap more of their savings than they had planned because the Social Security benefit didn't keep up with 2021's hot inflation," she says.
Inflation could prompt largest Social Security cost-of-living adjustment in decades. Retirees could see a 6.1 percent bump to their Social Security benefits in 2022. That would be the biggest increase since 1983, according to The Senior Citizens League, which calculated the figure.
The Social Security Administration typically announces the amount of the annual cost of living adjustment (COLA), if any, in October. The increase in benefits typically goes into effect in January.
You might not see all the increase in your benefit payment. If your Medicare Part B premiums are deducted from your Social Security (as is the case with 70 percent of Part B enrollees), a Medicare rate increase could offset all or part of the COLA.
The Social Security COLA for 2021 was 1.3 percent. For many retirees, that meant just $20 more per month. Over the years, the increases have led to a loss of buying power for seniors, according to research from The Senior Citizens League.
The amount your Social Security check will increase will be based on a combination of your underlying benefit and the Social Security COLA. Assuming the Social Security COLA is at the 6.1 percent level for 2022, and you are receiving the maximum Social Security benefit of $3,895, you would get an additional $237.60 per month. This would mean an increase of $2,851.14 per year.
The jump in benefits will be a bit more modest for those receiving the average Social Security benefit in 2021. Social Security benefits averaged just $1,543 per month in 2021. Again, assuming a 6.1 percent Social Security COLA, you could see your retirement benefits increase by $94.12 per month. When living on a fixed income, an additional $1,129.48 can go a long way.
If you are still working, make sure you have other retirement income to help maintain your standard of living. Even at the maximum Social Security benefit, you will have a tough time keeping your standard of living on Social Security alone. Work with a trusted financial planner to help determine the optimal time to claim your Social Security  benefits and to set up a monthly payment schedule.
Currently, 69 million Americans are collecting Social Security benefits. So, a significant increase in the COLA to Social Security will be significant for the budgets of many retirees. Before the announcement is made in October, the Today show offers hints to help you save money at the grocery store, including keeping track of your grocery spending, taking inventory of what you already have and using it, and meal planning to reduce food waste and save on your food bill.
Smart shoppers will also watch for sales, comparison shop, and consider buying useful, non-perishable items in bulk and even making use of an extra freezer whenever possible. When it comes to saving money, cheap and healthy can go hand in hand.
InsureYouKnow.org
If you currently collect Social Security benefits or plan to in 2022, you can track at insureyouknow.org your monthly spending patterns, file copies of your Social Security and Medicare statements, as well as savings accounts you may have set up for vacations, rainy days, or emergency contingency plans.
Planning to Retire? Find Answers to Social Security Questions
January 27, 2021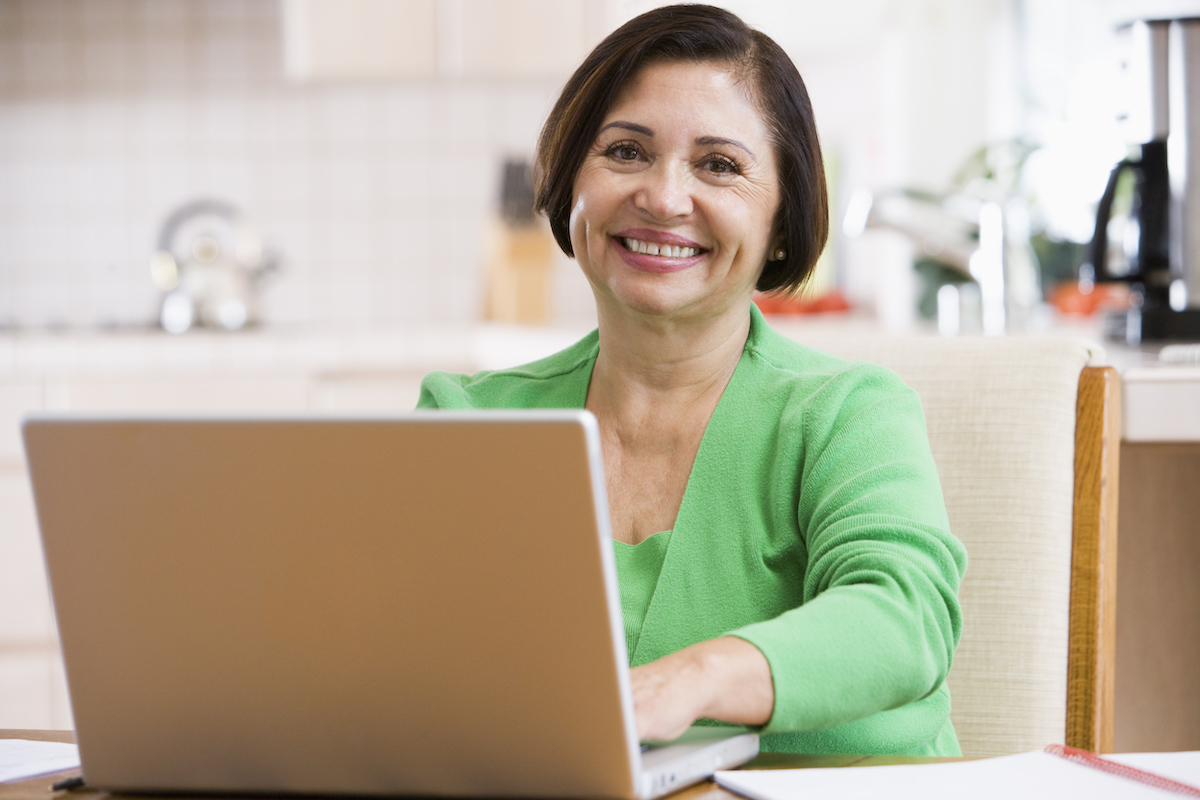 Social Security provides benefits to about one-fifth of the American population and serves as a vital protection for working men and women, children, people with disabilities, and the elderly. The Social Security Administration (SSA) will pay approximately one trillion dollars in Social Security benefits to roughly 70 million people in 2021. Almost eight million people will receive Supplemental Security Income (SSI), on average, each month during 2021. Beyond those who receive Social Security benefits, about 178 million people will pay Social Security taxes in 2021 and will benefit from the program in the future. That means nearly every American has an interest in Social Security, and SSA is committed to protecting their investment in these vital programs.
Social Security payments are adjusted each year to keep pace with inflation as measured by the Consumer Price Index for Urban Wage Earners and Clerical Workers. The 1.3 percent Social Security cost-of-living adjustment for 2021 is down from 1.6 percent in 2020. The average monthly Social Security benefit in January 2021 was $1,543. The maximum possible monthly Social Security benefit in 2021 for someone who retires at full retirement age is $3,148.
The most convenient way to get information and use online services from SSA is to visit www.ssa.gov or to call SSA at 800-772-1213 or at 800-325-0778 (TTY) if you're deaf or hard of hearing. SSA staff answers phone calls from 8 a.m. to 7 p.m., weekdays. You can use SSA's automated services via telephone, 24 hours a day.
What is the best age to start your benefits?
There is no one "best age" for everyone. Ultimately, it's your choice. You should make an informed decision about when to apply for benefits based on your personal situation.
Your monthly benefit amount can differ greatly based on the age when you start receiving benefits.
What should you consider before you start drawing benefits?
How can you get a personalized retirement benefit estimate?
Choosing when to retire is an important and personal decision. The best way to start planning for your future is by creating a my Social Security account. With your personal my Social Security account, you can verify your earnings and use SSA's Retirement Calculator to get an estimate of your retirement benefits.
What happens to Social Security payments when a recipient dies?
How can you start receiving Social Security benefits?
What if you want to withdraw your application?
After you have submitted your application, you have up to 12 months to withdraw it. You will be required to repay any benefits you've already received. Learn more about Withdrawing Your Social Security Retirement Application.
InsureYouKnow.Org
At insureyouknow.org, you can keep track of applications you submit to SSA and responses you receive for Social Security benefits. You also can file statements and notices you get from SSA throughout the years ahead during your retirement.