Take a Vacation = Take Care of Yourself
September 27, 2022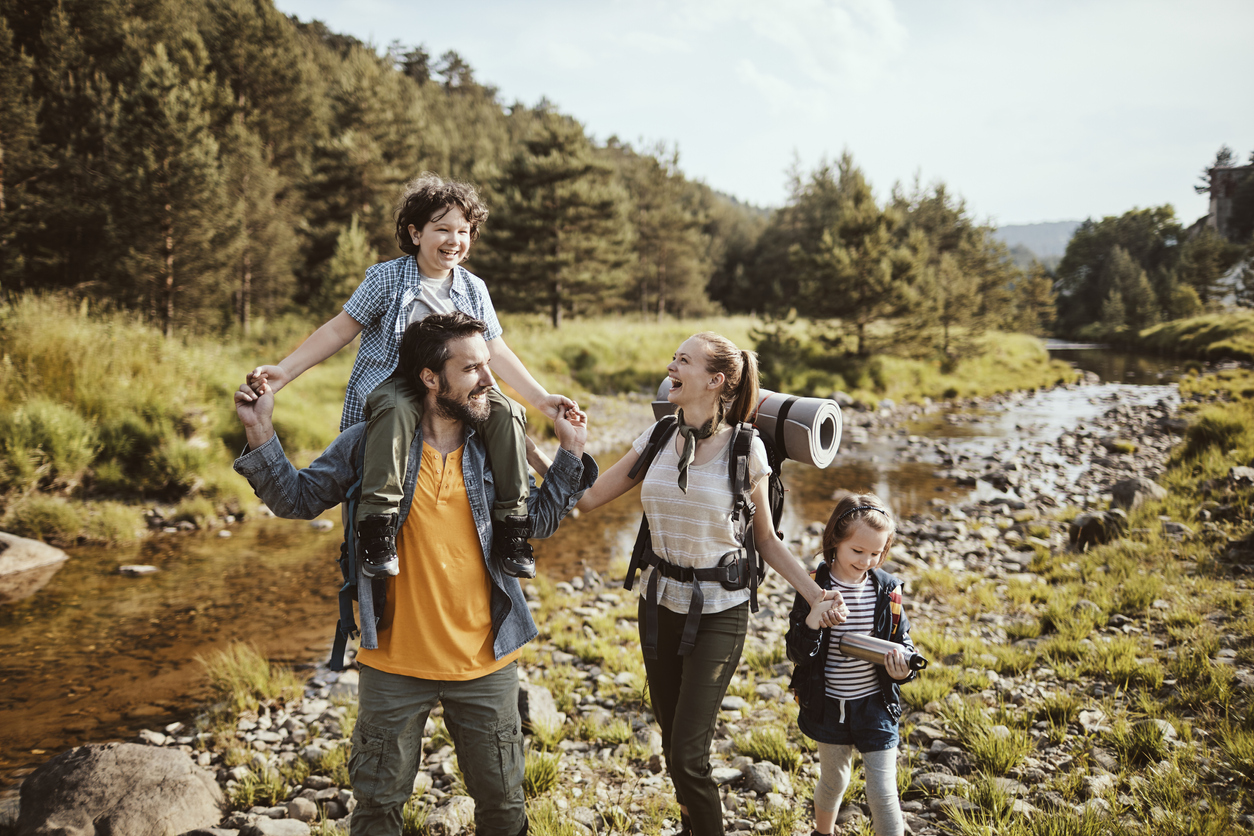 You work hard but do you also take time to relax, seek adventure, and recharge your mind and body? There are some major benefits to taking a vacation although many employees come up with excuses not to use all their vacation time each year.
Memo to Employees: Taking a Vacation Has Benefits
After you come up with a bounty of excuses for not taking a vacation—you feel guilty about being away from your office, you may think a vacation would be too expensive, or you are saving excess time for an unexpected event—you may be able to overcome these obstacles when you realize a vacation can provide the following benefits.
Improves mental health. A recent study reports that after taking a vacation, travelers feel less anxious, happier, and well-rested.
Brings happiness before, during, and after a trip. Planning a vacation helps you visualize the happiness your vacation will bring that will be experienced during your trip and as fond memories after you return to work.
Increases productivity and creativity. When your brain is exposed to new experiences including languages, sights, sounds, and cultures, you feel revitalized, and your creativity is boosted. If you take regular time to relax, you'll be less likely to experience burnout.
Strengthens relationships. Traveling and exploring with other travelers—friends, family, or even a tour group– can add some fun and closeness to your relationships.
Memo to Employers: Encouraging your workers to take a vacation has benefits
If you are an employer, encourage your workers to take time off. Both you and your team deserve a break and the freedom to schedule vacations. To encourage your employees to take vacations, pay attention to these tips from Business News Daily:
Acknowledge your employees' need for vacation time.
Build a process through which team members can cover for colleagues taking time off.
Regularly remind employees of deadlines to submit holiday vacation requests.
Show interest in your employees' vacation plans.
Clearly explain your time-off policies in your employee handbook.
Promote a healthy work-life balance as part of your company culture.
Lead by example and take vacations.
InsureYouKnow.org
Whether you rely on colorful printed brochures or flashy online resources, start planning a well-deserved vacation now! When you decide on an international, stateside, or local adventure, check on any medical precautions, prescriptions you may need to have at the ready for the duration of your trip, and health and travel insurance policies. Then, record all your travel arrangements for your getaway at insureyouknow.org.
Calling All Employers to Support Mental Health
August 15, 2022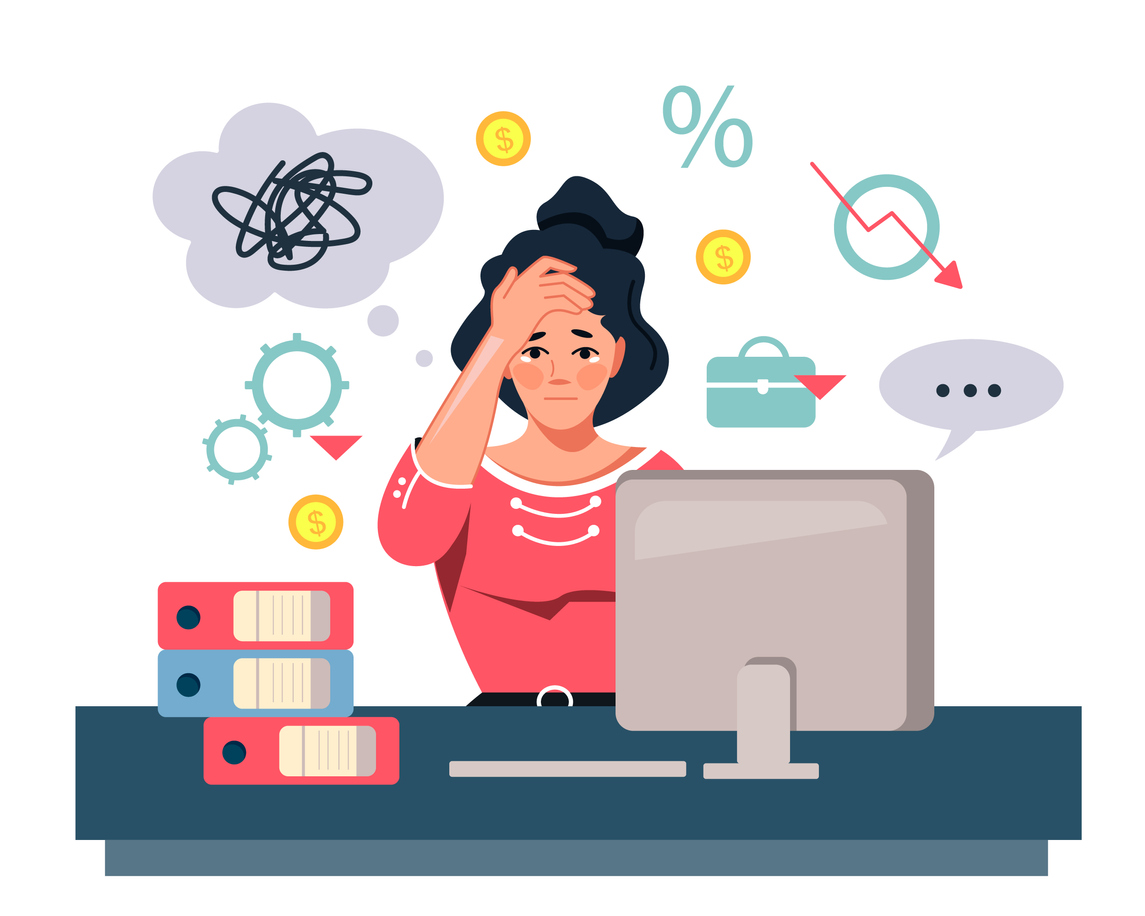 According to the American Psychological Association's (APA) 2022 Work and Well-being Survey, eight in 10 U.S. workers say they would prefer to work for companies that provide support for mental health concerns. Of the employees surveyed, 71 percent believe employers are more concerned about the mental health of their employees now than in the past.
When asked to select from a list of a dozen possible supports that they would like to see employers offer, flexible work hours were the most chosen support at 41 percent of workers, followed by a workplace culture that respects time off at 34 percent, the ability to work remotely at 33 percent, and a four-day work week at 31 percent.
Potential Benefits of Supporting Mental Health
Increased productivity: Research shows that nearly 86 percent of employees treated for depression report improved work performance. Also, treatment of depression has been shown to reduce absenteeism and presenteeism (lost productivity occurring when employees are not fully functioning in the workplace because of an illness, injury, or other condition) by 40 to 60 percent.
Increased retention: In a 2019 survey of more than 1,500 employees nationwide, more than a third of the respondents said they had left a job due at least in part to mental health. Of these, 59 percent said mental health was the primary reason.
Decreased health care and disability costs: According to the National Alliance on Mental Illness, rates of cardiovascular and metabolic diseases are twice as high in adults with serious mental illness. The connection between physical health and mental health prompted the American Heart Association to release a report called Mental Health: A Workforce Crisis. It urges employers to provide comprehensive programs for the prevention and treatment of mental illness. The report found that the cost of doing nothing is higher than investing in evidence-based prevention and treatment.
Ways to Support Employee Mental Health
With these findings in mind, employees should consider implementing the following five ways to support employee mental health:
1. Understand how mental health impacts your employees.
Make mental health training mandatory for your company's leaders to help them be more aware of and invested in this aspect of their employees' well-being.
Train managers on what to do if they see signs of emotional distress or substance abuse.
Use mental health calculators to estimate the prevalence and associated costs of untreated depression and alcohol and substance abuse at your workplace.
Consider using surveys such as the Work Limitations Questionnaire and the Brief Job Stress Questionnaire to measure how your employees' health and stress levels affect their productivity.
2. Include mental health coverage as part of your health care plan.
Learn about the Mental Health Parity and Addiction Equity Act. It requires insurance coverage for mental health conditions, including substance use disorders, to be no more restrictive than insurance coverage for other medical conditions.
Avoid plans that offer "phantom" mental health coverage. And find out how many psychologists and psychiatrists are in-network.
Provide a health savings account (HSA) to help offset out-of-pocket costs.
3. Establish an employee assistance program (EAP).
Many companies use an employee assistance program (EAP) to support workplace mental health. While some employees may be reluctant to use this resource due to fear of stigma, shame, and lack of understanding about how these confidential programs work, you can take the following actions to increase EAP usage:
Provide direct access to mental health professionals via phone or in person.
Offer this resource to employees as well as to their immediate family members.
Make it easy for employees to know with whom to talk or where to go to access mental health resources.
Emphasize that your EAP can be accessed confidentially and free of charge.
4. Use communication to reduce stigma and increase access to mental health resources.
Don't wait until open enrollment to mention mental health benefits and community resources. Promote them frequently, such as in monthly newsletters.
Ensure that your executives mention emotional well-being every time they talk about recruiting talent and building an inclusive culture that helps employees bring their best selves to work.
Offer workshops so employees can learn more about mental health and resilience.
5. Promote well-being.
Build as much flexibility as possible into all employees' schedules.
Offer access to apps that can help with sleep and stress reduction.
Consider offering a meditation room, mindfulness training, or yoga classes at work.
Encourage employees to use their vacation time. Some companies do this by limiting the number of vacation days employees can roll over into the next year.
Provide accommodations and develop a return-to-work process so that employees who need to take a leave of absence because of a mental health issue feel supported when they come back.
And finally, create opportunities for employees to build connections with one another, such as through social events, affinity groups, and social media platforms.
APA Survey Conclusions
The APA survey shows that the U.S. currently has a workforce that seeks improvements to mental health support at work. While the pandemic may have exacerbated stressors among workers, particularly those in marginalized communities, it also provided an opportunity for employers to take action to prioritize employee well-being.
InsureYouKnow.org
Whether you are an employer or an employee, you can support mental health coverage as part of your company's health care plan. At insureyouknow.org, you can document healthcare benefits that cover your mental health concerns, a list of the healthcare providers with whom you visit, and a record of prescriptions you take for physical and mental health issues.
2021 Benefits for a Happy, Healthy, and Productive Workforce
December 30, 2020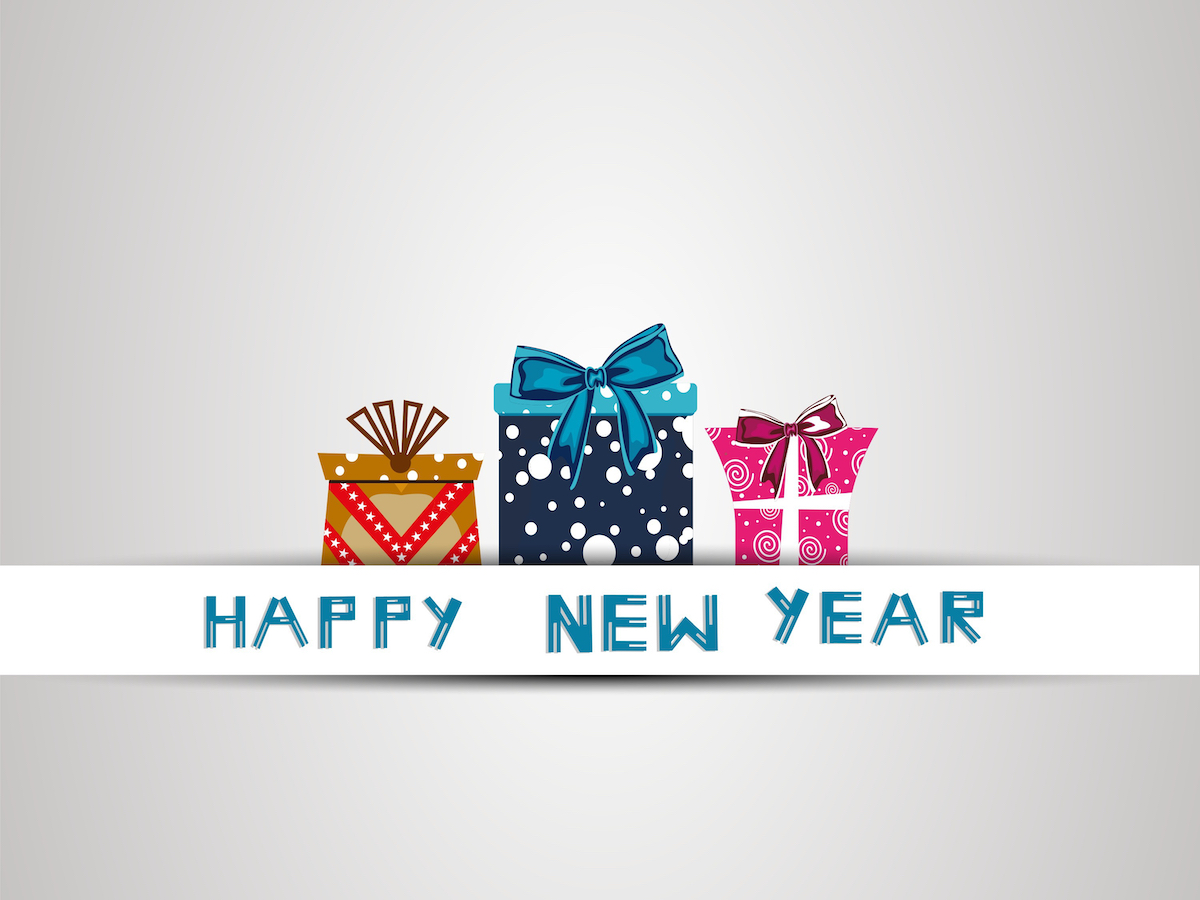 According to a study by the Stanford Institute for Economic Policy Research, 42 percent of the U.S. workforce worked from home in 2020. New challenges for a stay-at-home workforce include balancing work while caring for children or the elderly, dealing with mental health and other medical issues, and having opportunities for options in their work schedules. In response to these issues, some proactive businesses plan to provide child-care enhancements, telehealth benefits, and other flexible opportunities in 2021 to keep employees happy, healthy, and productive.
Child Care Benefits
For working parents, COVID-19 has been a balancing act of work and home responsibilities. At the beginning of the pandemic, 60 percent of parents had no child care support and they currently spend, on average, 52 hours per week on child care, homeschooling, and other household tasks according to a Boston Consulting Group survey.

One of the most innovative trends of 2021 will be to offer expanded support for child care. Some employers will boost child care benefits to include tutoring services, emergency child care support, virtual support groups for parents, onsite day care in the workplace, in-home child care for work-at-home employees, and virtual activities to keep kids occupied. These supportive measures will help alleviate stress at home so parents can be more focused and productive at work.
Mental Health Support
During the COVID-19 pandemic, many employees struggling with mental health challenges seek support from employers to cope with stress, anxiety, and burnout. Employers can offer telehealth resources and other virtual health tools like meditation apps, access to professional therapy, sleep tools, resilience training, and one-on-one behavioral coaching.
In a recent survey of employers by the Business Group on Health, two-thirds of businesses said they offer online mental health support and that is expected to grow to 88 percent in 2021. The stress of the pandemic combined with increased access to telemedicine will result in expansion of mental health benefits. Patients who are uncomfortable seeking help for stress and anxiety in person may experience less apprehension in a telemedicine environment.
Most employers also are providing increased access to other online mental health support resources such as apps, videos, and additional on-demand information. Still others are implementing manager training to help supervisory staff recognize mental and behavioral health issues and direct employees to appropriate services.
Telehealth Benefits
Since the pandemic began, an unprecedented number of people have scheduled virtual medical appointments, fearing potential exposure to the coronavirus. As telehealth availability increased in 2020, more patients began opting for this type of care. Even those not worried about contact with COVID-19 have appreciated the convenience of not missing a day of work to spend hours going to a doctor's office in person.
Telehealth options have been expanding for years with both healthcare providers and health insurance carriers offering consumers the option to seek non-emergency care for minor illnesses from the comfort of their own homes or offices.
Additional telehealth alternatives will likely be added to many employee health plans as a way to address concerns over direct contact during the COVID-19 pandemic and because of the overall convenience of virtual visits.
Improved In-office Benefits
During the pandemic, patients who have gone into a doctor's office have been met with thermometers, sanitizers, fewer fellow patients in waiting rooms, and shorter waiting times. Consumers will continue to demand in 2021 a streamlined in-office experience without a loss of efficiency in the administration of healthcare.
Flexible PTO and Sick Leave
The COVID-19 pandemic has redefined the workplace and employers' leave policies to expand paid time off (PTO) and to provide more flexibility around work hours.

The Families First Coronavirus Response Act, passed in March 2020, ensured all employees receive two weeks of paid sick leave to care for themselves or loved ones.
Taking time off includes not only going on a vacation but also allows for leave for family and caregiver roles to achieve a good work-life balance that helps employees be productive at work and more present in their personal lives. With many employees having no place to go for an extended vacation, employers are also changing PTO policies out of concern employees won't use allotted paid time off during the pandemic.

Some employers are allowing employees to carry over a portion of unused PTO into 2021, while others are experimenting with PTO sharing programs, so employees can donate their vacation time to a charity, a general company fund, or a specific colleague.
A combination of adjusting time off policies, offering more flexible work schedules, or adopting new policies in general are some of the ways employers will address these concerns in 2021.
Financial Wellness
As the pandemic sent shockwaves through the U.S. labor market with layoffs, pay cuts and furloughs, employers made sure to support employees through financial challenges with benefits like early wage access, automated savings programs, and education resources.
Many employers provide optional benefits like additional life or disability insurance as well as offering employees resources and education to reduce stress and enhance financial well-being. Some programs include educational sessions on common topics like reducing debt, while others include complimentary meetings with financial advisors. A few companies have opted to solve their PTO dilemma and financial stress by allowing employees to directly apply a PTO payout to student loan debt.
Health and Fitness Options
The transition to remote work means employees may be more sedentary than in an office building. To help employees alleviate stress and stay physically active, new virtual fitness offerings have become a must-have employee benefit during the COVID-19 pandemic.
Countless employers are taking their wellness programs online, offering virtual yoga, kickboxing, Tae Kwon Do, and other types of fitness classes. Wellness contests such as virtual fun runs, walks, and biking competitions also have been popular.

Some employers have hosted virtual lunch and learning programs, as well as online happy hours, and collaborative movie viewing. Many have introduced online gaming sessions, which have included trivia contests, Zoom bingo, and competitions for best virtual backgrounds. Still others are relying on old-fashioned but Zoom-friendly games such as Scattergories, Pictionary, Charades, and Heads-up.
Expansion of Other Benefits
Many employers will continue to make their benefits plans more attractive by increasing the availability of additional voluntary benefits such as life and disability insurance, home, auto, and pet insurance, financial counseling, and legal services. These options can often differentiate one business from another helping to attract and retain qualified employees.
Employers are also finding creative ways to reward remote staff with food delivery service gift cards and subsidies to pay for home office equipment such dual monitors and comfortable, ergonomic office chairs, as well as Internet or cellular services that they use for work.
In 2021, out-of-pocket costs are predicted to increase from 5 to 10 percent for healthcare premiums. Insurance claims for preventive and elective care that were put on hold during the pandemic also may increase maximum costs and deductibles.
If your employer institutes any new benefits or offers you upgraded options designed to contribute to your happiness, health, and productivity, keep track of your employment benefit changes at InsureYouKnow.org.


You Are Not Alone
September 28, 2020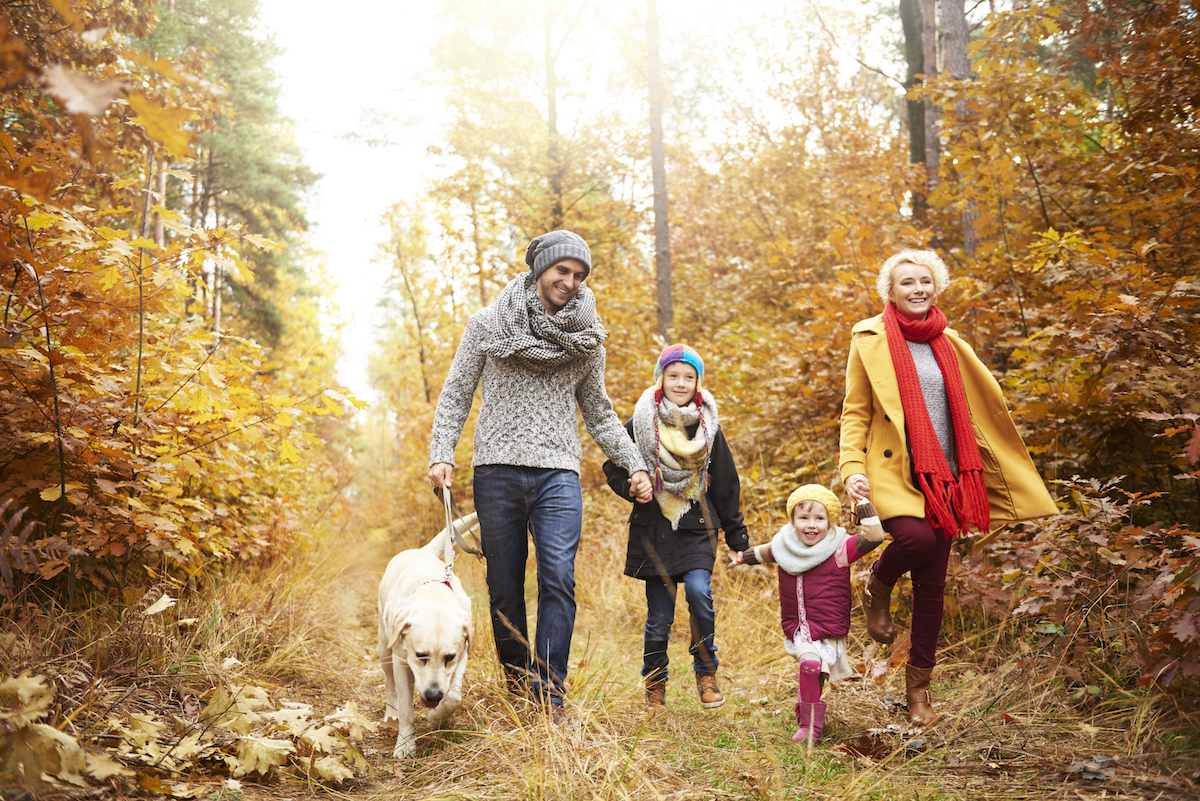 Take time out on October 10, designated as World Mental Health Day, to become aware of mental health issues around the world and in your own surroundings, especially in the time of the COVID-19 pandemic. Mental health is one of the most neglected areas of public health. Close to 1 billion people are living with a mental disorder, 3 million people die every year from the harmful use of alcohol, and one person dies every 40 seconds by suicide.
As the world's population has witnessed from afar and has experienced close-up since earlier this year, the COVID-19 pandemic has been a stressful time for many people. Though necessary to prevent illness and loss of life due to COVID-19, public health recommendations, such as social distancing, business and school closures, shelter-in-place orders, and wearing face coverings in public, have made people feel isolated, lonely, and financially distressed. Fear and anxiety about the rapidly spreading coronavirus have caused strong emotions in adults, teenagers, and children. Finding healthy ways to cope with the stress you are experiencing may help you, the people you care about, and your community become stronger.
Everyone reacts differently to stressful situations. How you respond to stress during the COVID-19 pandemic can depend on your background, your social support from family or friends, your financial situation, your health and emotional background, the community you live in, and many other factors. Stress during the COVID-19 pandemic can cause the following:
Fear and worry about your own health and the health of your loved ones, your financial situation or job, or loss of support services you rely on.
Changes in sleep or eating patterns.
Difficulty sleeping or concentrating.
Worsening of chronic health problems.
Worsening of mental health conditions.
New or increased use of tobacco and alcohol and other substances.
You are not alone if you are experiencing any of these reactions to stress during the COVID-19 pandemic. Symptoms of stress did not originate with the current pandemic; John Cassian, a monk and theologian who wrote in the early 5th century, referred to the emotion of what we are collectively feeling today as "acedia." A strange combination of listlessness, undirected anxiety, and inability to concentrate make up the paradoxical emotion of acedia. In reaction to physical and social isolation, the symptoms of acedia are the seizing up or freezing of feelings, reactions that were fairly common among medieval monks shut away in monasteries.
You may feel like you are living in a monastery because your way of life has changed drastically and consequently your emotional health may be challenged. You need to take care of your mental health, an important part of your overall health and wellbeing, that affects how you think, feel, and act. It may also affect how you handle stress, relate to others, and make choices during an emergency. People with pre-existing mental health conditions or substance use disorders may be particularly vulnerable in an emergency. Mental health conditions such as depression, anxiety, bipolar disorder, or schizophrenia affect a person's thinking, feeling, mood, or behavior in a way that influences their ability to relate to others and function each day. These conditions may be situational or long-lasting. People with preexisting mental health conditions should continue with their treatment and contact their health care providers if new or worsening symptoms develop.
The new realities of working from home, temporary unemployment, home-schooling of children, and lack of physical contact with other family members, friends and colleagues may be taking a toll on your mental health. Adapting to lifestyle changes such as these, and managing the fear of contracting the virus and worrying about people close to you who are particularly vulnerable, are challenging for everyone. They can be particularly difficult for people with mental health conditions.
Fortunately, there are lots of things that we can do to look after our own mental health and to help others who may need some extra support and care.
Here are tips and advice that you may find useful.
Keep informed. Listen to advice and recommendations from your national and local authorities. Follow trusted news channels, such as local and national TV and radio, and keep up-to-date with the latest news from reliable sources.
Minimize newsfeeds. Try to reduce how much you watch, read or listen to news that makes you feel anxious or distressed. Seek the latest information at specific times of the day, once or twice a day if needed.
Have a routine. Keep up with daily routines as far as possible, or make new ones. Get up and go to bed at similar times every day. Keep up with personal hygiene. Eat healthy meals at regular times. Exercise regularly. Allocate time for working and time for resting.
Make time to do things you enjoy. Pursue a favorite hobby or start a new one. Engage in exercising, collecting items, gardening, reading, writing, cooking, baking, drawing and painting, sewing, knitting, crocheting, or doing other forms of arts and crafts.
Keep in contact with others. Regular contact—by phone, email, text, live chat, or old-fashioned letter and note writing—is important for you and other people you care about to feel less isolated and more appreciated.
Limit alcohol and drug use. Limit the amount of alcohol you drink or don't drink alcohol at all. Don't start drinking alcohol if you have not drunk alcohol before. Avoid using alcohol and drugs as ways of dealing with fear, anxiety, boredom, and social isolation.
Be mindful of screen time. Be aware of how much time you spend in front of a screen every day. Make sure that you take regular breaks from on-screen activities.
Balance video games with off-line activities. While video games can be a way to relax, it can be tempting to spend much more time on them than usual when at home for long periods. Be sure to keep the right balance with off-line activities in your daily routine.
Keep a positive social media presence. Use your social media accounts to promote positive and hopeful stories.
The COVID-19 pandemic and resulting economic downturn have negatively affected many people's mental health and created new complications for people already suffering from mental illness and substance use disorders. Take time on World Mental Health Day, and every other day of the year, to create a positive perspective on dealing with your stress levels during the COVID-19 pandemic.
If you need to maintain prescriptions for your or family members' health conditions, you can keep records at InsureYouKnow.org of prescribing physicians, the trade names and dosages of medicines, locations of pharmacies that fill your medications, the number of days supplied, and refill expiration dates.