Meal Planning on a Budget Without Compromising Ingredients
March 1, 2023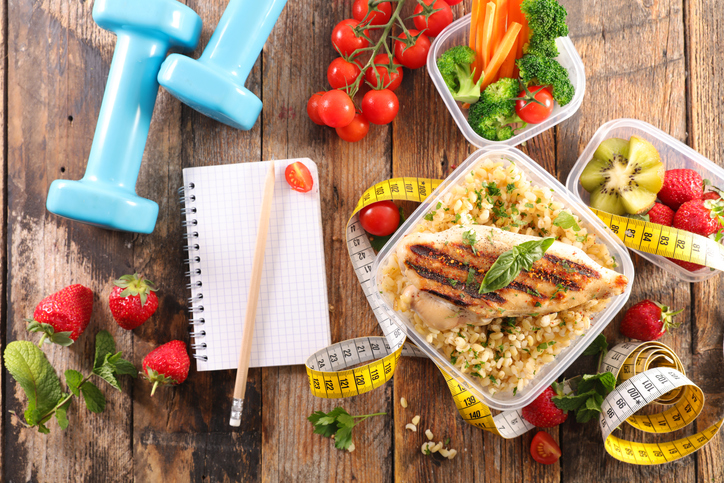 Grocery prices are up 11.8% as of December 2022, while certain items, like eggs are up 138% according to the most recent Bureau of Labor Statistics data. With grocery prices soaring, many of us find ourselves pausing in the aisles, debating about whether or not we actually need something. "Meal planning is one way to edit down your shopping list to weekly essentials and save money," said certified financial planner Ted Jenkin.
Here are five tips to keep your ingredients healthy, and your bottom line low:
Know your prices. Though making more than one stop can be more time consuming, it can save you a ton of money. Margaux Laskey of the NYT suggests visiting a couple of different stores to take advantage of sales. When you begin keeping track of prices, you may start by taking notes on your phone, but eventually, you'll memorize them, knowing where to get your regular items at the best price. When in doubt, a quick internet search will tell you whether or not you're being gouged; coffee is an excellent example of this.
Take an inventory of what you already have. Frozen meat, perishables, and pantry items are the first three things to check when making your list. For instance, if you already have a jar of marinara and a box of pasta, then you may only need to get ground beef for a fun spaghetti night.
Always shop what's on sale. BOGO (buy one get one) sales are great for pricier things like cheese and staples like cereal. "If you spot a good sale on your favorite, stock up!" emphasizes Laskey. She adds that cereal can also be used in cereal bars, pie crusts, and even as bread crumbs. Next, the produce and meat that's on sale should be the items that help you decide what's for dinner. Vegetables on sale will make excellent side dishes to almost any meat that's also on sale.
Keep breakfast simple, and use last night's leftovers for lunch the next day. Food will never go to waste if you plan on eating leftovers the next day for lunch. Plus, if you have some leftovers piling up in the fridge, plan on a leftover dinner night. For breakfast, stick to a simple rotation; cereal, oatmeal, and yogurt are all inexpensive and pair well with fresh fruit.
Give the pantry some love. You don't need to buy fresh to incorporate produce into your diet. Salsa, marinara, canned veggies, apple sauce, fruit cups, and jams are examples of working produce into your diet without having to buy fresh. Dietitian Mike Gorski points out that with these items "you aren't sacrificing nutritional value for convenience and reduced costs." Canned seafood is another way to save; tuna (tuna salad), salmon (salmon cakes), and clams (linguini and clams) will almost always be less expensive than their fresh counterparts.
When in a Pinch, be Realistic
You may find that the store is out of something you need or it's just really priced too high for your budget; let it go, and be flexible. Some nights, you may not feel well or just be too tired to cook, so have a pre-allocated takeout budget ready. Keep a drawer full of menus and coupons, and know your specials. Many locations have kids-eat-free nights, while grocery stores offer weekday specials too, such as $5 rotisserie chicken days. "Never underestimate the power of a rotisserie chicken," said Vaughn Vreeland of NYT Cooking, who eats some for dinner, then shreds the remaining meat and uses it later in chicken salad and soup.
InsureYouKnow.org
If you are one of the 64% of Americans living paycheck to paycheck, creating a budget is imperative. There are several free resources online to help you plan and budget your monthly expenses as well as devise a meal plan for the week. At insureyouknow.org, we recommend that you track your monthly expenses at the grocery store and file receipts, important documents, and all of your family records.