Have Insurance, Will Travel
June 15, 2021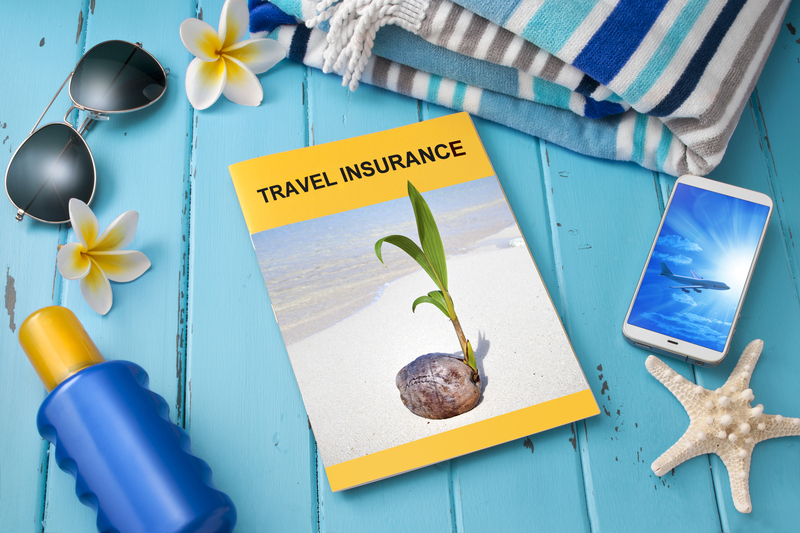 You've done your planning, scheduled time off, and made reservations for a well-deserved vacation. But what if something unforeseen happens–like lost luggage, flight delays, or a medical emergency–to upend the time away you had envisioned? You may want to add to your pre-trip checklist travel insurance, a type of policy that reimburses you for money you lose from non-refundable deposits and payments when something goes wrong on your trip.
A general rule to consider is that the more you're spending on your trip, the more likely you'll need travel insurance. Costs for international trips and cruises can add up quickly and being away from a safety net at home can be fraught with problems. But don't hastily sign up for travel insurance and neglect to understand what is and isn't covered by the plan you are considering. Do some comparison shopping for travel insurance and look for options that match your needs.
Policy Benefits to Consider
Cancellation allowed for any reason
Emergency medical expenses, including coverage for COVID-19 and dental care
Emergency medical evacuation
Trip cancellation reimbursement
Ability to review a purchased policy and to reconsider enrollment without penalty
Reimbursement for lost baggage
Compensation for missed connection, travel delay, trip interruption or cancellation due to injuries, weather, hurricanes, or terrorism
Coverage for lost or stolen passports
Mistakes to Avoid
Skipping travel insurance
Failing to find a plan that covers COVID-19 or another coronavirus outbreak
Ignoring the limits of your coverage and not reading your policy thoroughly
Not understanding "cancel for any reason" coverage

A "cancel for any reason" policy must be purchased within 7 to 21 days of making the initial trip deposit. Also, you must cancel the trip no later than 48 hours before departure to get reimbursement under "cancel for any reason" coverage. Also, travelers may think they'll get all their money back. But "cancel for any reason" coverage only provides 50% to 75% of your out-of-pocket expenses, depending on the level you choose. Don't set yourself up for disappointment if you cancel your trip at the last minute and you can recover only half of your loss.

Waiting until the last minute to secure travel insurance
Buying travel insurance from an unreliable source
Limits to Think About
Pre-existing medical conditions that may worsen during your trip aren't covered unless you purchase a pre-existing conditions exclusion waiver.
High-risk activities may not be covered, such as scuba diving; nor are problems that happen because you are intoxicated or are using drugs.
Medical tourism is also a common exclusion, so if you're going abroad for a face lift, travel insurance won't cover hospital bills or aftercare.
Reasons to Buy Travel Insurance
Two major factors should influence your decision to buy travel insurance:
Financial Risk: Are you worried about losing money because of a canceled, delayed, or interrupted trip, lost luggage, or a medical emergency?
Medical Concerns: Are you traveling outside your home country where your insurance from home won't cover you for an accident or illness?
Reasons Not to Buy Travel Insurance
Last minute domestic trips
Cheap domestic trips
You can afford to lose your prepaid trip expenses
Resources to Buy Travel Insurance
At NerdWallet.com, Forbes.com, and TravelInsurance.com, you can find comparison data on travel insurance carriers and policies. By using these resources, you'll be able to enroll in a plan suited for your needs when you're ready to travel.
InsureYouKnow.org
At InsureYouKnow.org, you can file copies of your travel insurance policies, driver's license, auto insurance policy, passport, health insurance cards, vaccine passport, and the credit cards you plan to take with you. If your physical credentials are lost or stolen while traveling, you can access recorded information online that you'll need to prove your coverage or to start the process of obtaining new documents.
I Lost My Wallet! Now What?
September 24, 2018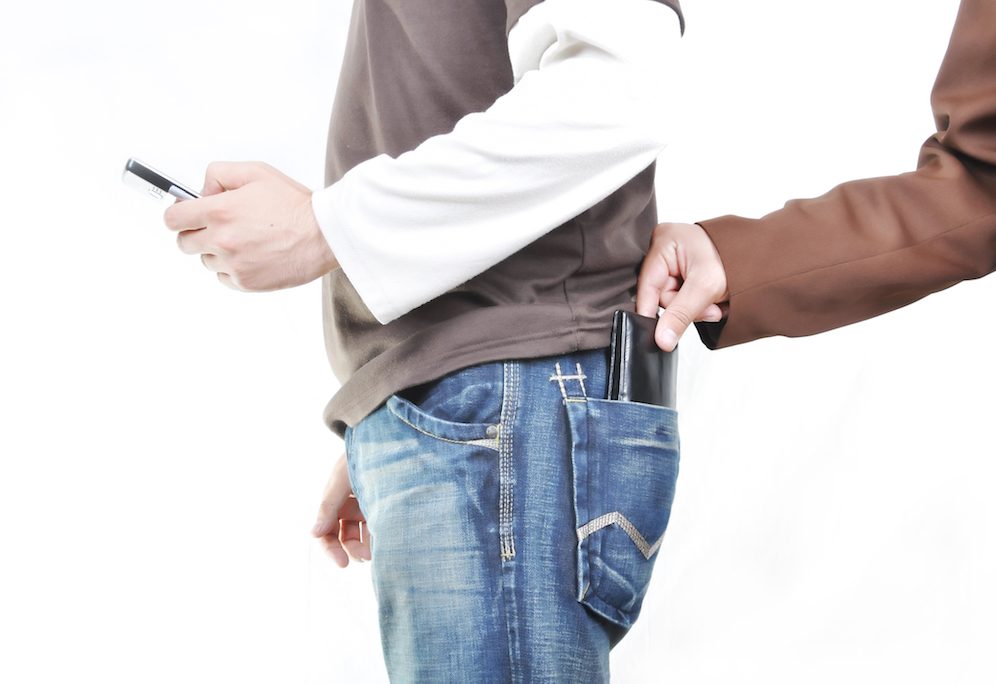 It happens to the best of us. You set your purse on the bench next to you and leave it behind when you get up to chase down your toddler; it's gone when you return. Or you take out your wallet to pay for something, get distracted, and forget to put it back in your pocket.
Whatever the case, you lose your wallet. Now what do you do?
It's not easy to replace everything in your wallet. Some of the more sentimental items, like the movie ticket you saved from your first date with your now-husband, will be gone forever. But luckily, you probably can get new prints of any photos you were carrying—and you definitely can get new credit cards and a new driver's license.
Here are the steps you should take if you lose your wallet.
Cancel your debit and credit cards. If you have a debit card, the first thing you want to do is report the loss to your bank since the card is directly tied to your checking account. Then start calling those credit card companies. Make sure you log on to InsureYouKnow.org, where you've smartly stored all the information you'll need for each card: the name of the issuing bank, the bank's customer service number, and your account number. Don't forget about any store cards you might have.
File a police report. Obviously the police don't have time to track down every stolen wallet. Nonetheless, it's important to report the loss. That way, if someone tries to steal your identity using the information in your lost wallet, you have proof of the incident. Be sure to keep a copy of the police report for your records.
Replace your driver's license. This step is a little more involved. You most likely will have to head down to your local Department of Motor Vehicles (DMV) and handle this in person. The DMV will probably encourage you to file a police report, which is another reason you want to complete the second step; some states may even waive the replacement fee if you provide proof your wallet was stolen.
Replace your other cards. From your health insurance card to your warehouse club card, there's a good chance you carry more cards in your wallet than you think. It'll be a process, but you need to contact all the companies associated with those cards and request replacements (and yes, that includes your library card; you don't want to be hit with a bunch of late fees months after you thought this nightmare was over).
Place a fraud alert on your accounts. To further protect you against identity theft, you'll want the three major credit reporting bureaus (Equifax, Experian, and TransUnion) to put a fraud alert on your file. You only need to call one of them; the company you call is required to notify the other two. It's a good idea to order a copy of your credit report from each company to make sure everything looks right. Remember, you can order a free copy of your credit report from each of the three bureaus every 12 months at annualcreditreport.com.
Losing your wallet is a hassle—and that's another reason why it's important to store your vital financial information and other documents on InsureYouKnow.org. Being able to find the information you need quickly and easily will save you a lot of time and headache.
Say Goodbye to the Wallet
August 23, 2018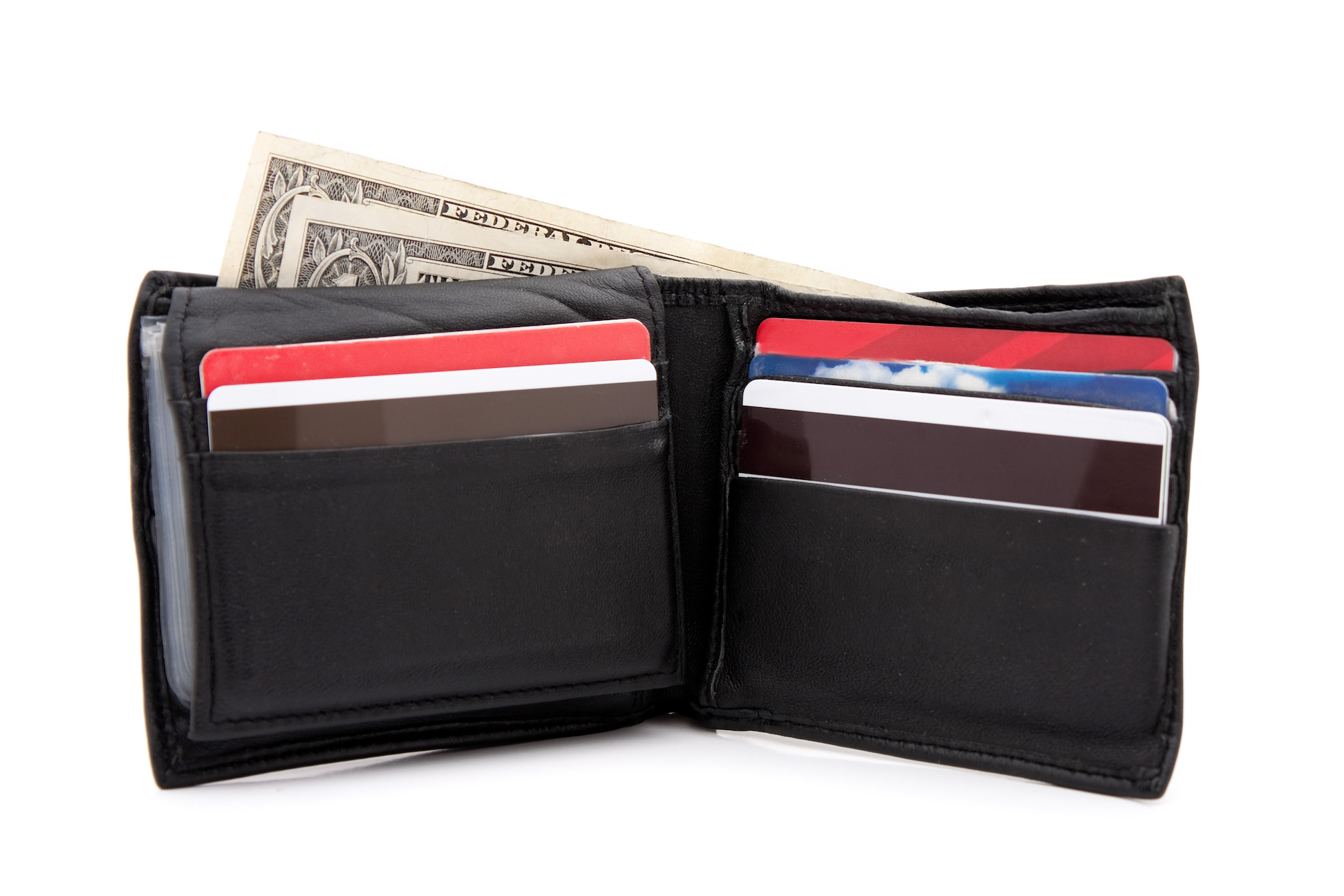 Here at InsureYouKnow.org, one of the most common questions we get is, "Can you store my driver's license?" That's followed closely by, "How about my credit card information?"
Often, millennials are the ones asking these questions. People joke about millennials being addicted to technology, and in many ways it's true. They have no interest in carrying around a cumbersome wallet or filing away paperwork. They'd rather keep everything on their most cherished item: their smartphone.
Their dreams are coming true.
Mobile payment applications like Apple Pay, Google Pay and Samsung Pay are being accepted at more and more stores every day. These apps allow consumers to complete contactless transactions straight from their phone. Gone is the need to carry around a plastic credit card.
Many states are considering replacing traditional driver's licenses with digital versions. Iowa has already announced plans to switch to digital driver's licenses in 2019. As more states invariably follow suit, the days of the laminated driver's license will become numbered.
And of course, smartphones already house more photos than a traditional wallet ever could. There's no need to print and place photos in protective sleeves when you can show off your adorable toddler with the swipe of a finger.
Farewell, dear wallet.
The Wall Street Journal recently ran an article on this phenomenon in which six writers reflected on the demise of the wallet. They shared fond memories of wallets from days past.
One woman remembered how she kept a torn dollar bill in her wallet as a reminder of a fun evening she'd spent with a man she had a crush on. "For months, each time I opened the cash sleeve of my wallet, I'd peer down at that half a dollar and feel a renewed hope that he might come around on me yet," she wrote.
Another wrote about the fake Willie Nelson concert tickets she'd purchased from a scammer and how she ended up having a wonderful night anyway. "The tickets are worthless—they always were—but they hold special value in my wallet as both warning and as a reminder that some of the best memories are made even if things don't go as planned," she said.
Sentimental memories like these are irreplaceable, but the wallet is not. The smartphone is indeed on its way to replacing your wallet, just as InsureYouKnow.org can replace your filing cabinet. We're doing our part to eliminate headache-inducing paperwork by providing a simple, low-cost way to store all your important documents in one place.
You can't pay for a purchase using our site, and you won't be seeing "Now accepting InsureYouKnow.org" at a retailer near you any time soon. But yes, you can upload a copy of your driver's license for safekeeping, and you definitely want to store your credit card and other banking information on the site. That way you and your loved ones will be able to log on to InsureYouKnow.org to find your account numbers, bank names, and other important information when needed. After all, you never know when you'll lose your wallet or—gasp!—your smartphone.