Resolve to Go Paperless in 2022
December 30, 2021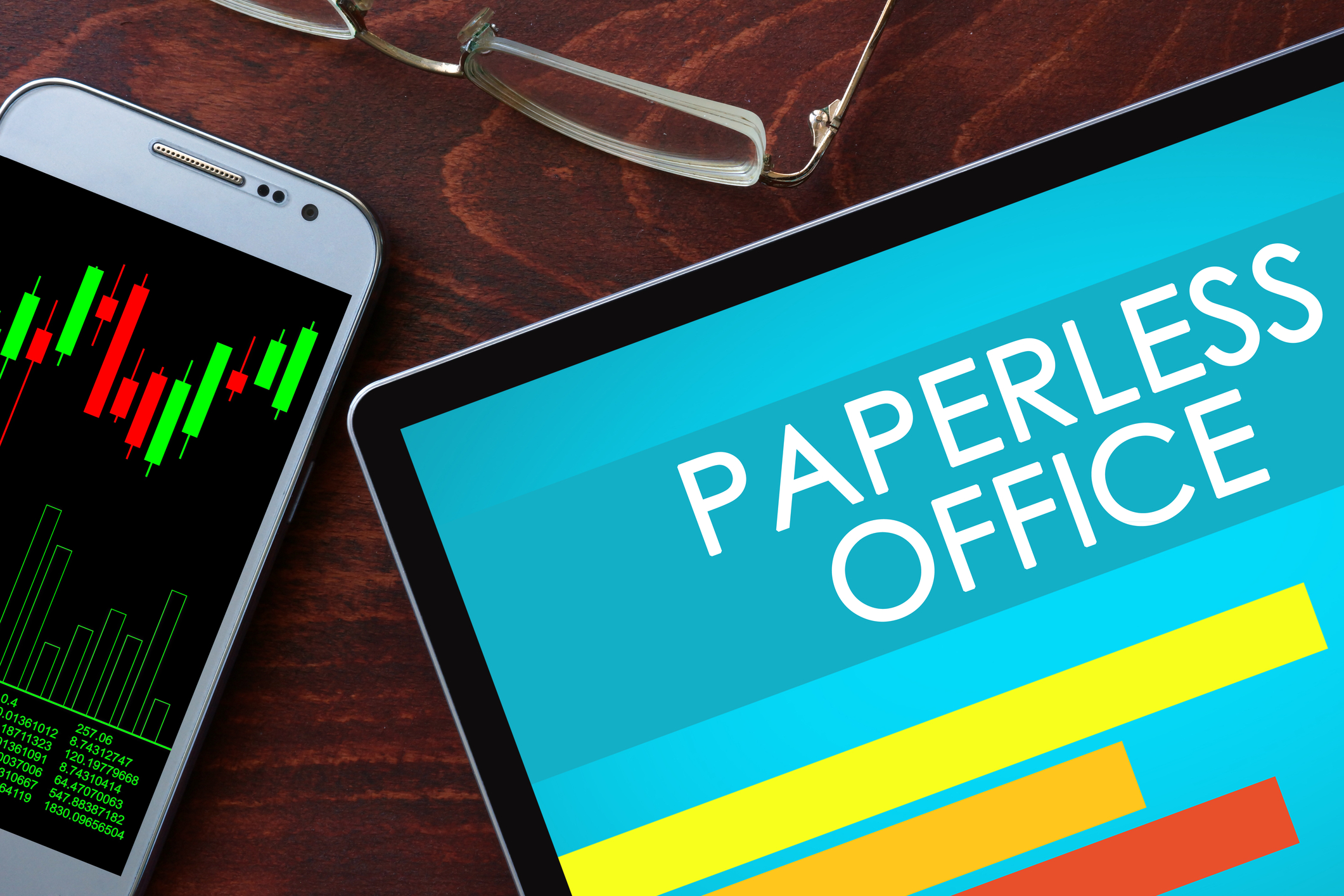 In January, follow the example of the U.S. government that has committed to moving to a paperless archival system by December 31, 2022. The Office of Management and Budget's (OMB) directive for government agencies to transition to electronic records has prompted them to take steps in their modernization journeys.
The government faces multiple challenges with paper records, such as burdens on the workforce and high costs to manually create, use, and store nonelectronic information. As an individual, you may face similar dilemmas in dealing at home with your printed files, insurance records, and other important documents that would be difficult to replace if damaged or destroyed by natural disasters or accidents.
As government agencies transition to electronic records, many are experimenting with new technologies to sort through electronically stored information. Universities and businesses also have guidelines for storing electronic records in online repositories that they strive to:
Back up regularly
Comply with all privacy and security requirements
Allow for shared access through a network or a cloud-based program
Organize in such a way that records can be identified and purged appropriately
Set up to migrate content to a new system upon replacement
Maintain through regular software updates
InsureYouKnow.org
After you review the electronic storage practices of the government, universities, and businesses, establish your own ground rules for storing your important records at InsureYouKnow.org. Keep in mind the following tips:
A systematic plan for keeping track of important documents can save you hours of anxious searching for misplaced items. It also can help you reduce the number of nonimportant papers cluttering your home.
It is important to carefully store valuable papers which would be difficult or time-consuming to replace. Original hard-to-replace documents are ideally kept in a safe deposit box or a fire-proof, waterproof, burglar-proof home safe or lockbox. Scanned copies can be stored at InsureYouKnow.org where they will be readily accessible.
Electronically stored records must be legible, readable, and accessible for the period of limitations required. It is important to back up electronic files at InsureYouKnow.org in case of a computer malfunction in your home office.
Wherever you live, there is always a risk of fires, floods, and other disasters, and your home and important documents could be destroyed. If you have stored photographic images, you'll have records accessible whenever you need them, including keeping peace of mind knowing documents are indestructible at InsureYouKnow.org.
Valuable papers can be sorted into two types: those needed for day-to-day use and those needed occasionally.
Examples of valuable papers used frequently include:
Drivers' licenses
Credit cards
Health insurance cards
Bank account records
Identification cards
Special health documentation such as COVID-19 vaccinations, allergies, disabling conditions, prescriptions, and blood types for family members
Examples of valuable papers used occasionally include:
Birth, marriage, and death certificates
Deeds, leases, and property records and titles
Income and employment records
Passports
Contracts
Insurance policies
Income tax records
Military papers
Divorce decrees
Social Security records
Retirement and pension plans
Wills
Regular filing and reviewing of paper and electronic documents are important. Making decisions on when to discard old, printed files and purge electronic versions may be difficult but worth the effort to keep accurate, up-to-date records.
Have Insurance, Will Travel
June 15, 2021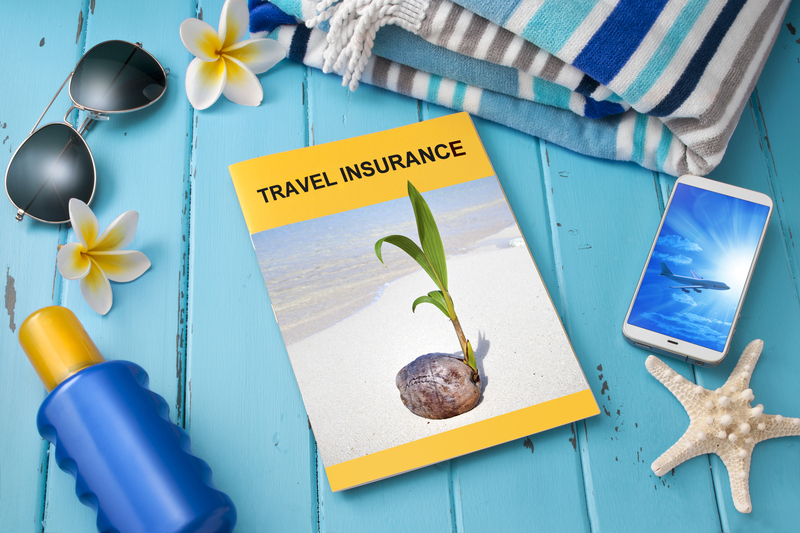 You've done your planning, scheduled time off, and made reservations for a well-deserved vacation. But what if something unforeseen happens–like lost luggage, flight delays, or a medical emergency–to upend the time away you had envisioned? You may want to add to your pre-trip checklist travel insurance, a type of policy that reimburses you for money you lose from non-refundable deposits and payments when something goes wrong on your trip.
A general rule to consider is that the more you're spending on your trip, the more likely you'll need travel insurance. Costs for international trips and cruises can add up quickly and being away from a safety net at home can be fraught with problems. But don't hastily sign up for travel insurance and neglect to understand what is and isn't covered by the plan you are considering. Do some comparison shopping for travel insurance and look for options that match your needs.
Policy Benefits to Consider
Cancellation allowed for any reason
Emergency medical expenses, including coverage for COVID-19 and dental care
Emergency medical evacuation
Trip cancellation reimbursement
Ability to review a purchased policy and to reconsider enrollment without penalty
Reimbursement for lost baggage
Compensation for missed connection, travel delay, trip interruption or cancellation due to injuries, weather, hurricanes, or terrorism
Coverage for lost or stolen passports
Mistakes to Avoid
Skipping travel insurance
Failing to find a plan that covers COVID-19 or another coronavirus outbreak
Ignoring the limits of your coverage and not reading your policy thoroughly
Not understanding "cancel for any reason" coverage

A "cancel for any reason" policy must be purchased within 7 to 21 days of making the initial trip deposit. Also, you must cancel the trip no later than 48 hours before departure to get reimbursement under "cancel for any reason" coverage. Also, travelers may think they'll get all their money back. But "cancel for any reason" coverage only provides 50% to 75% of your out-of-pocket expenses, depending on the level you choose. Don't set yourself up for disappointment if you cancel your trip at the last minute and you can recover only half of your loss.

Waiting until the last minute to secure travel insurance
Buying travel insurance from an unreliable source
Limits to Think About
Pre-existing medical conditions that may worsen during your trip aren't covered unless you purchase a pre-existing conditions exclusion waiver.
High-risk activities may not be covered, such as scuba diving; nor are problems that happen because you are intoxicated or are using drugs.
Medical tourism is also a common exclusion, so if you're going abroad for a face lift, travel insurance won't cover hospital bills or aftercare.
Reasons to Buy Travel Insurance
Two major factors should influence your decision to buy travel insurance:
Financial Risk: Are you worried about losing money because of a canceled, delayed, or interrupted trip, lost luggage, or a medical emergency?
Medical Concerns: Are you traveling outside your home country where your insurance from home won't cover you for an accident or illness?
Reasons Not to Buy Travel Insurance
Last minute domestic trips
Cheap domestic trips
You can afford to lose your prepaid trip expenses
Resources to Buy Travel Insurance
At NerdWallet.com, Forbes.com, and TravelInsurance.com, you can find comparison data on travel insurance carriers and policies. By using these resources, you'll be able to enroll in a plan suited for your needs when you're ready to travel.
InsureYouKnow.org
At InsureYouKnow.org, you can file copies of your travel insurance policies, driver's license, auto insurance policy, passport, health insurance cards, vaccine passport, and the credit cards you plan to take with you. If your physical credentials are lost or stolen while traveling, you can access recorded information online that you'll need to prove your coverage or to start the process of obtaining new documents.
Smart Money Moves to Make in the New Year
January 7, 2019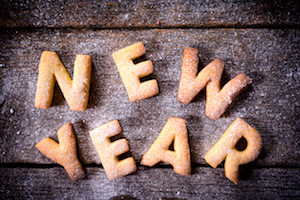 Ah, January 1: a day of fresh starts, new beginnings, and big dreams. According to Fidelity's Tenth Annual New Year Financial Resolutions Study, 32 percent of survey respondents are considering making a financial resolution for the year ahead. The top three financial resolutions are to save more (48 percent), pay down debt (29 percent) and spend less (15 percent).
While those are great resolutions, they also are broad and lack detail. How much do you want to save? Which debts will you pay down first? How exactly will you spend less? Without a firm plan in mind, these resolutions easily may be forgotten by the time Valentine's Day rolls around.
When it comes to New Year's resolutions, it's important to set specific, measurable, and achievable goals. In other words, you want to create a detailed plan with milestones that can be met. That way you will see the progress you're making throughout the year and maintain the motivation to keep going.
With that in mind, here are a few smart money moves you can make in the coming year.