Smart Money Moves to Make in the New Year
January 7, 2019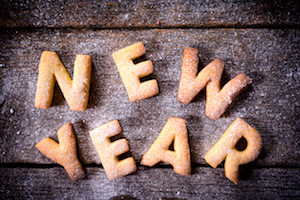 Ah, January 1: a day of fresh starts, new beginnings, and big dreams. According to Fidelity's Tenth Annual New Year Financial Resolutions Study, 32 percent of survey respondents are considering making a financial resolution for the year ahead. The top three financial resolutions are to save more (48 percent), pay down debt (29 percent) and spend less (15 percent).
While those are great resolutions, they also are broad and lack detail. How much do you want to save? Which debts will you pay down first? How exactly will you spend less? Without a firm plan in mind, these resolutions easily may be forgotten by the time Valentine's Day rolls around.
When it comes to New Year's resolutions, it's important to set specific, measurable, and achievable goals. In other words, you want to create a detailed plan with milestones that can be met. That way you will see the progress you're making throughout the year and maintain the motivation to keep going.
With that in mind, here are a few smart money moves you can make in the coming year.