Last Will vs. Living Will: What's the Difference?
July 19, 2018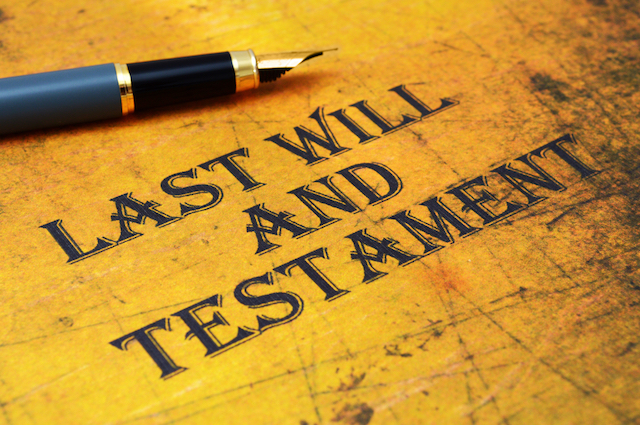 After you sign up at InsureYouKnow.org, the first thing you'll want to do is compile a list of all the important documents you want to upload and store on the site. Most likely, at the top of your list will be your will. But take note: You should have two wills, a living will and a last will.
So what's the difference?
A last will and testament is the document most people think of when they think of a will. It provides instructions on how to distribute your assets when you die. This is where you explain who gets your house, your cash, or any other valuables. There are a few different types of last wills, including simple wills (for uncomplicated estates), testamentary trust wills (for estates that involve a trust), and joint wills (for two individuals who want to leave their estates to each other), but they serve the same purpose: to ensure your estate is distributed as you desire.
A living will is very different from a last will. This document has nothing to do with the distribution of property. Rather, a living will is a type of advance directive that spells out the medical care you would like to receive in the event you become incapacitated and cannot communicate your wishes on your own. In other words, a living will provides a way for your loved ones to know your preferences regarding the following:
The use of CPR if your heart stops beating
The use of mechanical ventilation if you can no longer breathe on your own
The use of feeding tubes if you can no longer eat or drink on your own
The use of antibiotics and other medications
Organ and tissue donation
According to a recent study published in the journal Health Affairs, less than one-third of U.S. adults have completed a living will. Of the 795,909 adults included in the study, 36.7 percent had completed some type of advance directive, including 29.3 percent who had completed a living will. While it's not an enjoyable experience to sit down and imagine yourself in a situation where you can't discuss your care with your doctor yourself, it's incredibly important that you do so as an accident or other unexpected situation can occur at any time.
Of course, it does no good to write down your wishes if no one knows. You also have to tell your loved ones the document exists and explain where they can find it if the need arises.
"As I like to say, the form is only as good as the conversation and the shared understanding that goes along with it," Dr. Rebecca Sudore of the University of California, San Francisco School of Medicine, who wasn't involved in the study, told Reuters Health. "Some people do fill out these forms with families or lawyers, and then the forms sit in the dusty recesses of a back drawer and they are not available or shared with family and friends, especially before they are needed."
Creating—and sharing—a living will can help your loved ones tremendously in case of a crisis. Do them and yourself a favor by completing one today and uploading it to InsureYouKnow.org. The peace of mind you will be giving your loved ones far outweighs any momentary discomfort the task may bring.