College Graduates' Guide to Insurance
May 31, 2022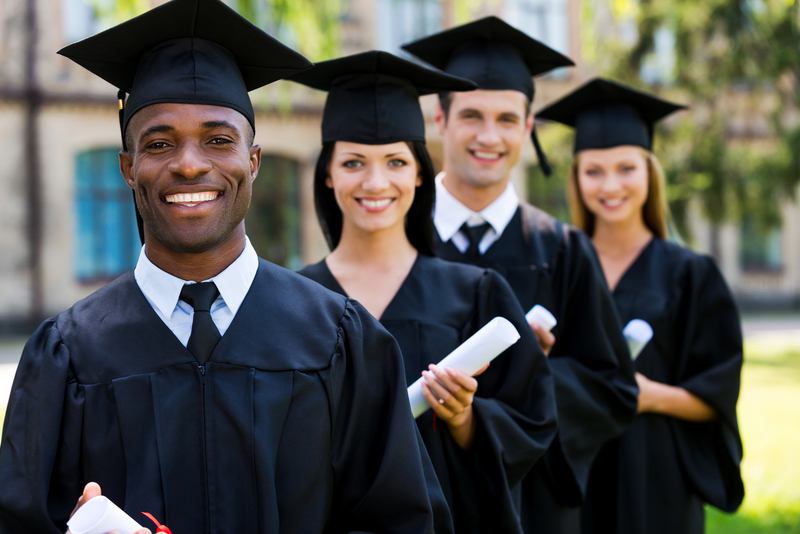 Congratulations to college graduates everywhere as the graduation season kicks off in 2022! Homework continues, however, as grads meet the challenges presented by their next decisions—changing their residences, jobs, and insurance coverages. Even though this last item may not be as exciting as finding a new place to live or pursuing a lucrative career opportunity, the following options in insurance coverages are important issues that new college grads need to address.
Health Insurance
Since the passage of the Affordable Care Act (ACA), choosing new coverage—or holding on to existing coverage—has been much easier for college graduates who may decide to:
1.     Remain on a parent's insurance plan
Before the ACA was enacted, it was common for health insurance plans to drop dependents as soon as they graduated from college. But the ACA requires almost all health plans that offer dependent coverage to allow young adults to remain on a parent's plan until they turn 26. So, for young adults covered under a parent's plan, graduating from college no longer requires them to quickly find new health insurance.
2.     Purchase a short-term plan
Short-term health insurance is a potential alternative for college grads who need temporary coverage to tide them over until another policy kicks in. Even for grads who have a job lined up right away, employers often have a waiting period before health insurance coverage is available to new hires. Short-term plans can be purchased at any time of the year, with immediate effective dates available.
3.     Buy an ACA-compliant individual plan
For new grads who want a more robust, ACA-compliant plan that covers the essential health benefits and pre-existing conditions, a plan purchased through the state health insurance exchange is likely to be an ideal solution. For more information about marketplace insurance, visit www.healthcare.gov.
4.     Check Medicaid eligibility
In 38 states, Medicaid has been expanded to cover all adults with income up to 138 percent of the poverty level. In 2022, that's $18,754 for a single individual, except in Alaska and Hawaii where the limit is higher. Medicaid enrollment is available year-round and coverage includes pre-existing conditions. In most cases, there are no premiums. For a new grad living in a state where Medicaid has been expanded, this could be a perfect solution during the weeks or months that it might take to find a job after graduation.
5.     Get coverage through a new employer
College grads may be able to enroll in group coverage at their new jobs. Employer-sponsored health insurance generally offers substantial benefits, and employers typically pay a large portion of the premiums. Employee contributions are paid through payroll deductions. Participants also may be eligible to enroll in a Health Savings Account that minimizes the financial impact of out-of-pocket medical expenses.
Renters' and Homeowners' Insurance Policies
Before graduation, college students probably lived in a dorm room or shared housing with other students. Now, it may be time for them to relocate to their first apartment, condo, or house.
Renters need to understand that their landlord's insurance doesn't cover their belongings. Suppose renters experience an unforeseen situation, including burglary, stormy weather that causes a leaky roof to destroy their furnishings, or a fire that creates smoke damage. In these scenarios, they could be protected by renters' insurance.
Homeowners' insurance policies, available to college grads buying their first condos or houses, combine several types of coverage, including dwelling, personal property, other structures, loss of use, personal liability, and medical payments into one policy,
It's a good idea for renters and homebuyers to create a spreadsheet with an inventory of the contents of their residences, placing approximate values on their belongings.
Auto Insurance
Upon completing college, grads may be ready to buy a new car that requires upgrading their auto insurance, especially if they had been previously covered under their parents' policy. Personal auto insurance is a package policy providing four coverages—liability, medical payments, uninsured and underinsured motorist, and physical damage.
Life Insurance
Unless a college grad is married or has individuals, such as a child or an aging parent dependent on their income, life insurance may not be needed right away. However, if young adults are single, healthy, and in a family with a good health history, they may be at an insurability peak and would benefit from the best rates on life insurance.
InsureYouKnow.org
College graduation prompts a transition from a school-based existence to one replete with adult responsibilities, including the need to put insurance policies in place. By preparing for the unforeseen future, college grads who do their homework on insurance options and keep copies of policies, inventories of their belongings, and records of any claims submitted at insureyouknow.org, can begin living their lives to the fullest.