Category:
Travel Insurance
Take a Vacation = Take Care of Yourself
September 27, 2022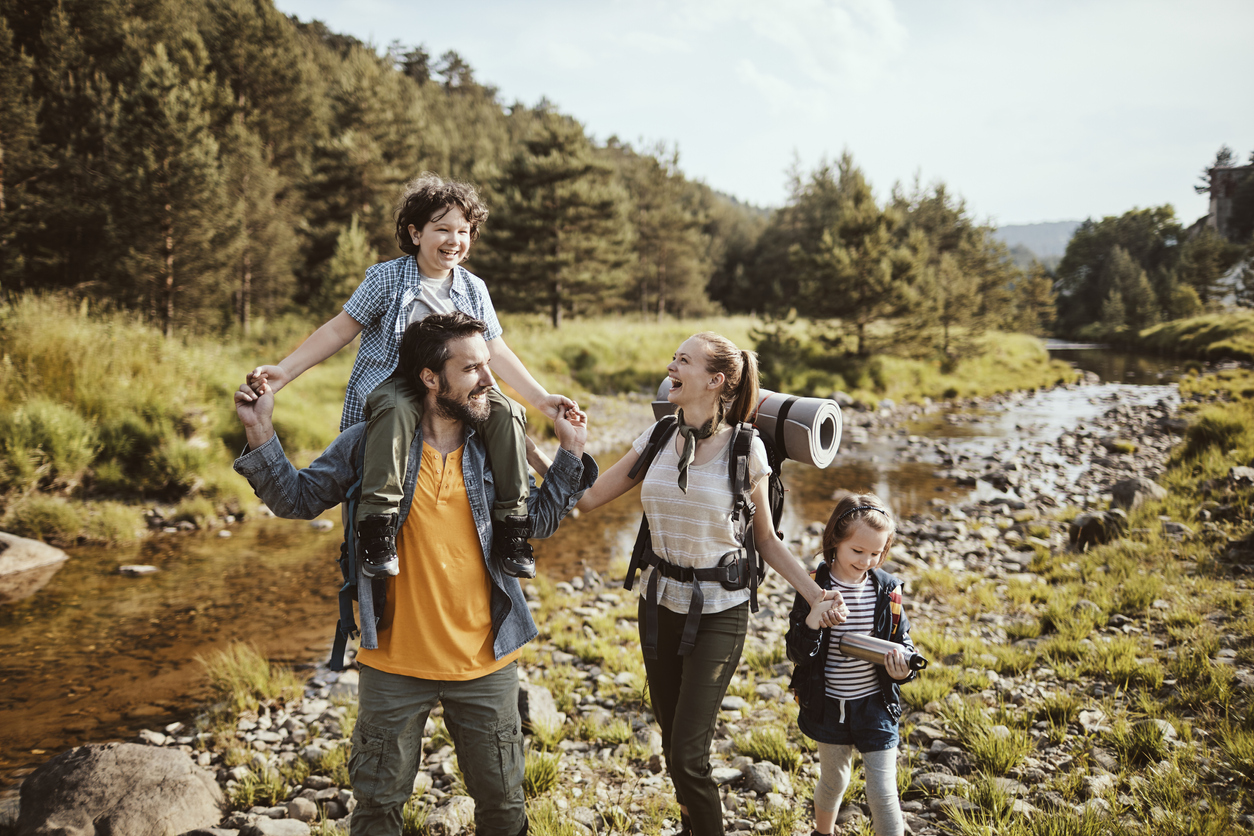 You work hard but do you also take time to relax, seek adventure, and recharge your mind and body? There are some major benefits to taking a vacation although many employees come up with excuses not to use all their vacation time each year.
Memo to Employees: Taking a Vacation Has Benefits
After you come up with a bounty of excuses for not taking a vacation—you feel guilty about being away from your office, you may think a vacation would be too expensive, or you are saving excess time for an unexpected event—you may be able to overcome these obstacles when you realize a vacation can provide the following benefits.
Improves mental health. A recent study reports that after taking a vacation, travelers feel less anxious, happier, and well-rested.
Brings happiness before, during, and after a trip. Planning a vacation helps you visualize the happiness your vacation will bring that will be experienced during your trip and as fond memories after you return to work.
Increases productivity and creativity. When your brain is exposed to new experiences including languages, sights, sounds, and cultures, you feel revitalized, and your creativity is boosted. If you take regular time to relax, you'll be less likely to experience burnout.
Strengthens relationships. Traveling and exploring with other travelers—friends, family, or even a tour group– can add some fun and closeness to your relationships.
Memo to Employers: Encouraging your workers to take a vacation has benefits
If you are an employer, encourage your workers to take time off. Both you and your team deserve a break and the freedom to schedule vacations. To encourage your employees to take vacations, pay attention to these tips from Business News Daily:
Acknowledge your employees' need for vacation time.
Build a process through which team members can cover for colleagues taking time off.
Regularly remind employees of deadlines to submit holiday vacation requests.
Show interest in your employees' vacation plans.
Clearly explain your time-off policies in your employee handbook.
Promote a healthy work-life balance as part of your company culture.
Lead by example and take vacations.
InsureYouKnow.org
Whether you rely on colorful printed brochures or flashy online resources, start planning a well-deserved vacation now! When you decide on an international, stateside, or local adventure, check on any medical precautions, prescriptions you may need to have at the ready for the duration of your trip, and health and travel insurance policies. Then, record all your travel arrangements for your getaway at insureyouknow.org.
Before You Step on the Gas, Plan Your Travel Strategy
June 11, 2022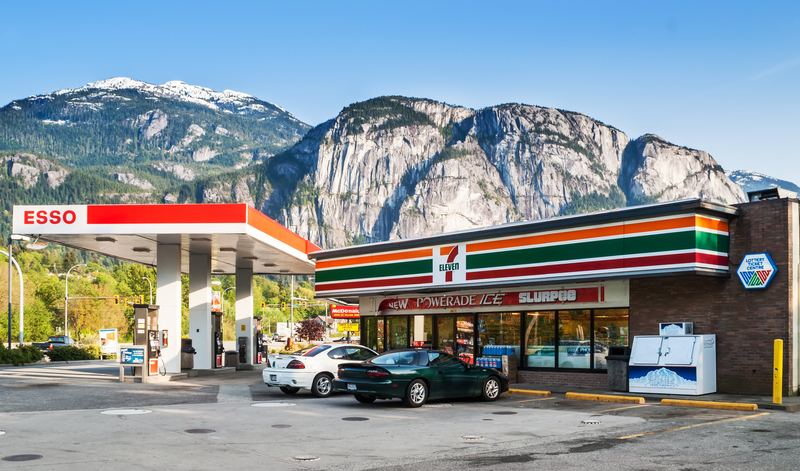 The pros and cons of planning a summer road trip this year have gotten more complicated as rising gas prices threaten to make a bigger dent in your travel budget.
The national average for gasoline could be close to $6 by later this summer according to Tom Kloza, global head of energy analysis for the OPIS, which tracks gas prices for AAA.
To cut your gas costs, consider using the following tips to get more miles per gallon as you embark on the summer excursion you've been dreaming about all year.
Slow down.
Each 5 mph you drive over 60 mph is like paying an additional $0.15 per gallon for gas. Aggressive driving—speeding, rapid acceleration, and braking—wastes gas. Eliminate these practices and you may save $.12-$.82 per gallon for gas.
Keep your car maintained and running smoothly.
Make sure you have your car maintained before you hit the road by getting a tune up and clean air filters, inflating your tires properly, and using the proper grade of oil. Don't fill up with premium gas if your car doesn't require it. Before you drive, make sure your tires aren't under-inflated. If they are, you will likely burn more fuel per mile than when your tires are correctly inflated.
Use your engine wisely.
Avoid excessive idling and use cruise control and overdrive gears.
Be smart about driving.
Plan errands to do them together, rather than on separate trips; carpool, walk, or cycle; use public transportation; and telecommute. If you're in the market for a new car, consider buying a more energy-efficient or a smaller car.
Keep your car light.
Don't store unnecessary items that add weight to your car. When you place cargo on the car's roof, avoid excess weight that will put a strain on your engine and affect your fuel mileage.
Use apps to find the cheapest gas prices near you.
Stay updated on gas prices by using apps and sites like Gasbuddy.com, Waze, , AAA, and GasGuru. They help check gas prices in your location, so you can find pumps where you can save the most money.
Pay cash or use a cash back credit card.
You may be able to save about $.10 per gallon if you pay with cash at the pump. If you don't want to deal with cash, consider opting for a cash back credit card for gas expenses.
Utilize fuel rewards programs.
Find convenience and grocery stores with gas fueling stations that offer rewards programs for a percentage off gas fill-ups based on total amounts you spend shopping in the stores.
Look forward to the future.
Although current fuel rates may take a big bite out of your travel budget this summer, trust—as in past years of 2008, 2012, and even the early 1980s—gas prices will eventually bounce back. Wisely use the gas-saving tips mentioned above to ease your way through the current high gas prices.
InsureYouKnow.org
When you travel this summer, keep records of your auto insurance, car maintenance, travel insurance, and rental car and hotel expenses at insureyouknow.org. You'll be able to refer to these documents while you're on the road and after you return home when you reflect on your wonderful summer vacation.
Have Insurance, Will Travel
June 15, 2021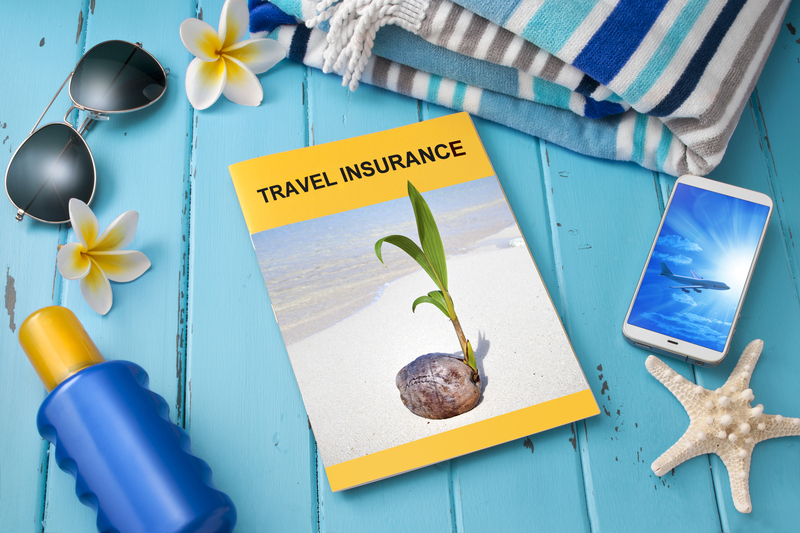 You've done your planning, scheduled time off, and made reservations for a well-deserved vacation. But what if something unforeseen happens–like lost luggage, flight delays, or a medical emergency–to upend the time away you had envisioned? You may want to add to your pre-trip checklist travel insurance, a type of policy that reimburses you for money you lose from non-refundable deposits and payments when something goes wrong on your trip.
A general rule to consider is that the more you're spending on your trip, the more likely you'll need travel insurance. Costs for international trips and cruises can add up quickly and being away from a safety net at home can be fraught with problems. But don't hastily sign up for travel insurance and neglect to understand what is and isn't covered by the plan you are considering. Do some comparison shopping for travel insurance and look for options that match your needs.
Policy Benefits to Consider
Cancellation allowed for any reason
Emergency medical expenses, including coverage for COVID-19 and dental care
Emergency medical evacuation
Trip cancellation reimbursement
Ability to review a purchased policy and to reconsider enrollment without penalty
Reimbursement for lost baggage
Compensation for missed connection, travel delay, trip interruption or cancellation due to injuries, weather, hurricanes, or terrorism
Coverage for lost or stolen passports
Mistakes to Avoid
Skipping travel insurance
Failing to find a plan that covers COVID-19 or another coronavirus outbreak
Ignoring the limits of your coverage and not reading your policy thoroughly
Not understanding "cancel for any reason" coverage

A "cancel for any reason" policy must be purchased within 7 to 21 days of making the initial trip deposit. Also, you must cancel the trip no later than 48 hours before departure to get reimbursement under "cancel for any reason" coverage. Also, travelers may think they'll get all their money back. But "cancel for any reason" coverage only provides 50% to 75% of your out-of-pocket expenses, depending on the level you choose. Don't set yourself up for disappointment if you cancel your trip at the last minute and you can recover only half of your loss.

Waiting until the last minute to secure travel insurance
Buying travel insurance from an unreliable source
Limits to Think About
Pre-existing medical conditions that may worsen during your trip aren't covered unless you purchase a pre-existing conditions exclusion waiver.
High-risk activities may not be covered, such as scuba diving; nor are problems that happen because you are intoxicated or are using drugs.
Medical tourism is also a common exclusion, so if you're going abroad for a face lift, travel insurance won't cover hospital bills or aftercare.
Reasons to Buy Travel Insurance
Two major factors should influence your decision to buy travel insurance:
Financial Risk: Are you worried about losing money because of a canceled, delayed, or interrupted trip, lost luggage, or a medical emergency?
Medical Concerns: Are you traveling outside your home country where your insurance from home won't cover you for an accident or illness?
Reasons Not to Buy Travel Insurance
Last minute domestic trips
Cheap domestic trips
You can afford to lose your prepaid trip expenses
Resources to Buy Travel Insurance
At NerdWallet.com, Forbes.com, and TravelInsurance.com, you can find comparison data on travel insurance carriers and policies. By using these resources, you'll be able to enroll in a plan suited for your needs when you're ready to travel.
InsureYouKnow.org
At InsureYouKnow.org, you can file copies of your travel insurance policies, driver's license, auto insurance policy, passport, health insurance cards, vaccine passport, and the credit cards you plan to take with you. If your physical credentials are lost or stolen while traveling, you can access recorded information online that you'll need to prove your coverage or to start the process of obtaining new documents.