Category:

Insurance Advice
Get Ready, Get Set, Go Electric!
July 13, 2021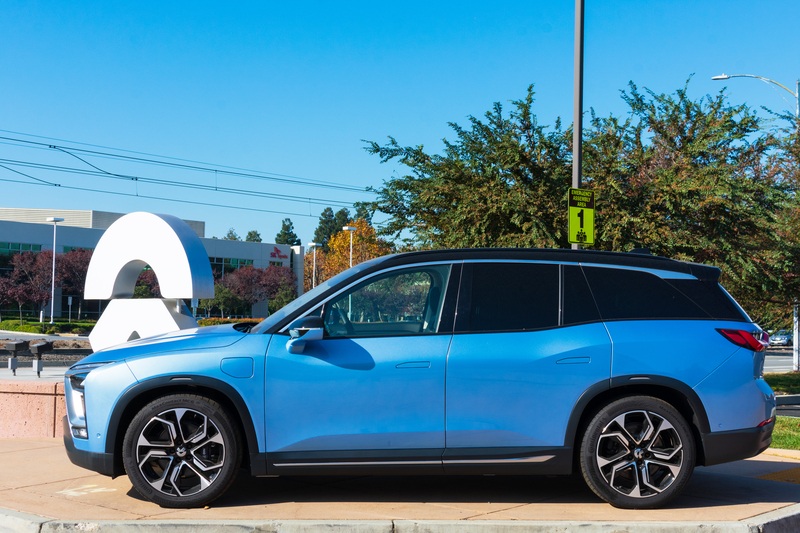 Electric vehicles (EVs) are becoming more popular, practical, and affordable, but they aren't new additions to the transportation industry. The first electric car was invented in 1832 by Robert Anderson and this mode of travel became popular beginning in 1889 when William Morrison made the first successful EV in the United States. Originally, EVs could only travel up to 100 miles on a single charge and were more expensive to purchase than vehicles that relied on combustible engines.
Mass production of EVs as we now know them started in the 1990s. During the past few years, EVs have experienced a rise in popularity as battery-powered technology has progressed and costs have declined. Climate and environmental awareness have prompted support for clean transportation, increased charging opportunities, and EV adoption.
In the United States, the Biden administration has pledged to cut the pollution driving global warming by 50 percent from 2005 levels by 2030. If you are committed to this goal that requires a radical transformation of the nation's economy away from fossil fuels, you may want to consider the costs, insurance coverage, and benefits associated with owning an EV with zero emissions.
Costs and Incentives
Powered by a battery pack, EVs are in demand because of their quieter, simpler, and less-polluting driving experience. According to Car and Driver, "Basic electric models start at around $30,000 with luxury model prices climbing to $80,000 and more. Usually, a car buyer will pay at least $10,000 more for an electric car than they would for the same type of car in a gas model. As technology continues to evolve, this price gap is likely to close."
Some models can travel more than 370 miles with a single charge. Installing a home charging station costs between $200 and $1,000 and allows you to charge your vehicle at home. You can find locations of public charging stations and associated fees at Plugshare.com.
You may be eligible for rebates or incentives offered by utility companies. For example, the California Clean Vehicle Rebate Project pays rebates up to $4,500 to Californians who purchase an eligible electric battery vehicle. The federal government offers tax credits up to $7,500 for purchasing certain makes and models of electric cars and SUVs.
Insurance
Electric vehicle owners may face higher insurance rates, but owning an EV becomes more affordable all the time. If you shop around, you may be able to find car insurance rates comparable to insuring conventional cars.
Follow these steps to save additional money on insuring your EV:
File your claims wisely. Car insurance companies may raise your rates once you file a claim. These claims stay active on your account for three years, but the rate increase varies by state.
Look for discounts. Ask your current licensed insurance company if there are discounts not presently covered on your policy. Examples may include discount programs for EVs, multiple policies to insure more than one vehicle, remaining claims-free, taking a defensive driving course, using alternative fuel, or paying your premium in full.
Compare insurance rates. Compare rates from several companies to make sure you're getting the best price to insure your EV.
Find companies that reward you. Certain insurance companies offer discounts specifically for people who drive EVs. The amount depends on the company, but premium reductions typically are about 5 percent for a six-month policy.
Benefits
Over the past decade, the popularity of EVs has spiked. Many consumers buy them to save money at the gas station, while others want to help the environment. Some of the more appreciated reasons to switch to an EV include:
Energy independence
Reduced environmental impact
Lower inhaled emissions
Reduced maintenance expenses
Reduction of fuel expenses
Extended battery life
Quieter driving experience
Availability of highway lanes dedicated to EVs
InsureYouKnow.org
When you're ready to buy an EV, your due diligence should include comparative shopping for your ideal vehicle and insurance coverage to meet your commitment to a cleaner environment and your future driving adventures. After you've made your decisions, keep track of your EV purchase, insurance, driving log, and maintenance expenses at InsureYouKnow.org.
Before You Turn the Key to Your New Home
March 15, 2021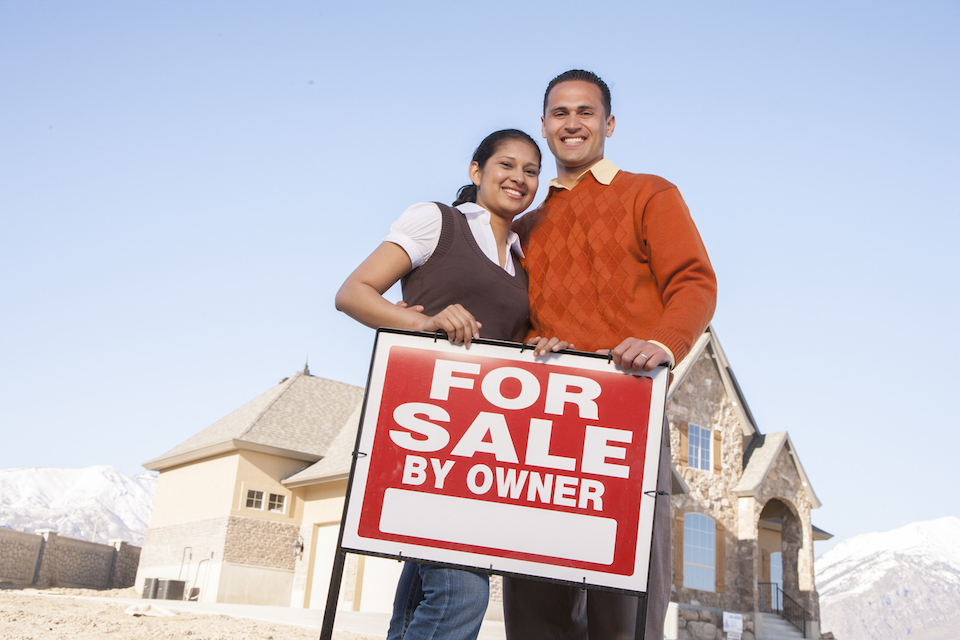 Are you in the market for a new home?
Before buying a home, you'll need a down payment, the closing costs, and, if you are getting a loan from a mortgage lender, proof of homeowners insurance to protect the mortgage lender's investment to cover the costs to repair or rebuild your home if it is damaged or destroyed by a fire, lightning, a tornado, theft, vandalism, or some other covered event.
When shopping for a homeowners policy, you are encouraged to get quotations from multiple insurance companies, including your current insurer from whom you may get a better deal. You should consider coverage for your house, your possessions, additional living expenses if you're displaced, and legal concerns if a visitor is injured at your home. In this last scenario, you may be held responsible for related medical bills, legal costs, and potential court awards up to the maximum amount determined by your homeowners insurance policy.
Keep in mind, a typical homeowners policy does not include coverage for earthquakes or floods. Depending on the location of your home, your lender may require you to add riders for additional insurance coverage for natural disasters. If you have valuable possessions, including expensive jewelry, camera equipment, or a fine art collection that exceed the dollar limits of your homeowners policy, you may need to purchase extra coverage known as a Personal Articles Floater (PAF) for those items.
Provisions of a Homeowners Policy
Your homeowners insurance policy will have the following standard elements that define the costs the insurer will cover.
· Damage to the Interior or Exterior of Your House
In the event of damage due to fire, hurricanes, lightning, vandalism, or other covered disasters, your insurer will compensate you so your house can be repaired or even completely rebuilt. As indicated above, destruction from floods or earthquakes, as well as poor home maintenance, are generally not covered and you may need separate riders if you want that type of protection. Freestanding garages, sheds or other structures on your property also may need to be covered separately using the same guidelines as for the main house.
Clothing, furniture, appliances, and most of the other contents of your home are covered if they're destroyed in an insured disaster.
· Personal Liability for Damage or Injuries
Liability coverage protects you from lawsuits filed by others, including injuries experienced by visitors or caused by your pets. For example, if your dog attacks someone on or off your property, your insurer will cover medical expenses.
· Hotel or House Rental If Your Home Is Being Rebuilt or Repaired
If you need to vacate your home damaged by a covered event, a provision known as additional living expenses, will reimburse you for the rent, hotel room, restaurant meals, and other incidental costs you incur while waiting for your home to be repaired. Depending on the fine print of your policy, your expenses will be set by strict daily and total limits that you can expand if you're willing to pay more in coverage.
Different Types of Homeowners Insurance Coverage
There are essentially three levels of coverage.
· Actual Cash Value
Actual cash value covers the cost of the house plus the value of your belongings after deducting depreciation (i.e., how much the items are currently worth, not how much you paid for them).
· Replacement Cost
Replacement value policies cover the actual cash value of your home and possessions without the deduction for depreciation, so you would be able to repair or rebuild your home up to the original value.
· Guaranteed (or extended) replacement cost/value
The most comprehensive, this inflation-buffer policy pays for whatever it costs to repair or rebuild your home—even if it's more than your policy limit.
Comparison of Home Insurance Companies
When looking for an insurance carrier, consider the following tips.
· Compare Statewide Costs and Insurers
When it comes to insurance, you want to make sure you are going with a provider that is legitimate and creditworthy. Your first step should be to visit your state's Department of Insurance website to learn the rating for each home insurance company licensed to conduct business in your state, as well as any consumer complaints lodged against the insurance company. The site also should provide a typical average cost of home insurance in different counties and cities.
· Review Each Company
Investigate home insurance companies you're considering via their scores on the websites of the top credit agencies (such as A.M. Best, Moody's, J.D. Power, Standard & Poor's) and those of the National Association of Insurance Commissioners and Weiss Research. These sites track consumer complaints against the companies as well as general customer feedback, the processing of claims, and other data. In some instances, these websites also rate a home insurance company's financial health to determine whether the company is able to pay out claims.
· Look at Claims Response Data
Following a large loss, the burden of paying out-of-pocket to repair your home and waiting for reimbursement from your insurer could place you in a difficult financial position. A number of insurers are outsourcing core functions, including the handling of claims.
Before purchasing a policy, find out whether licensed adjusters or third-party call centers will be receiving and handling your claims calls. Look for a carrier with a proven track record of fair, timely settlements and make sure to understand your insurer's stance on holdback provisions, which is when an insurance company holds back a portion of their payment until a homeowner can prove that they have started repairs.
· Check on Current Policyholder Satisfaction
Ask any potential insurance agent for the company's retention ratebased on the percentage of policyholders who renew each year. Many companies report retention rates between 80 percent and 90 percent. You can also find satisfaction information in annual reports, online reviews, and recommendations from friends and relatives you trust.
· Get Multiple Quotations
Request quotations from multiple insurance companies, including any insurer with whom you already do business for insurance on your automobile, boat, or other property. As a loyal customer, you may be offered a better rate.
Ask about Discounts for Seniors
Some companies provide a special discount for seniors or for people who work from home. The rationale is both these groups tend to be on-premises more often—leaving their houses less prone to burglary.
InsureYouKnow.org
After you've selected your new home, submitted your down payment and closing costs, and arranged for homeowners insurance, keep a record of all these transactions at InsureYouKnow.org. You'll also be able to keep annual records of your property tax fees, homeowners insurance premiums, any claims you file, and corresponding payments to cover damages or thefts of your property.
The Long and Short of Disability Insurance
March 1, 2021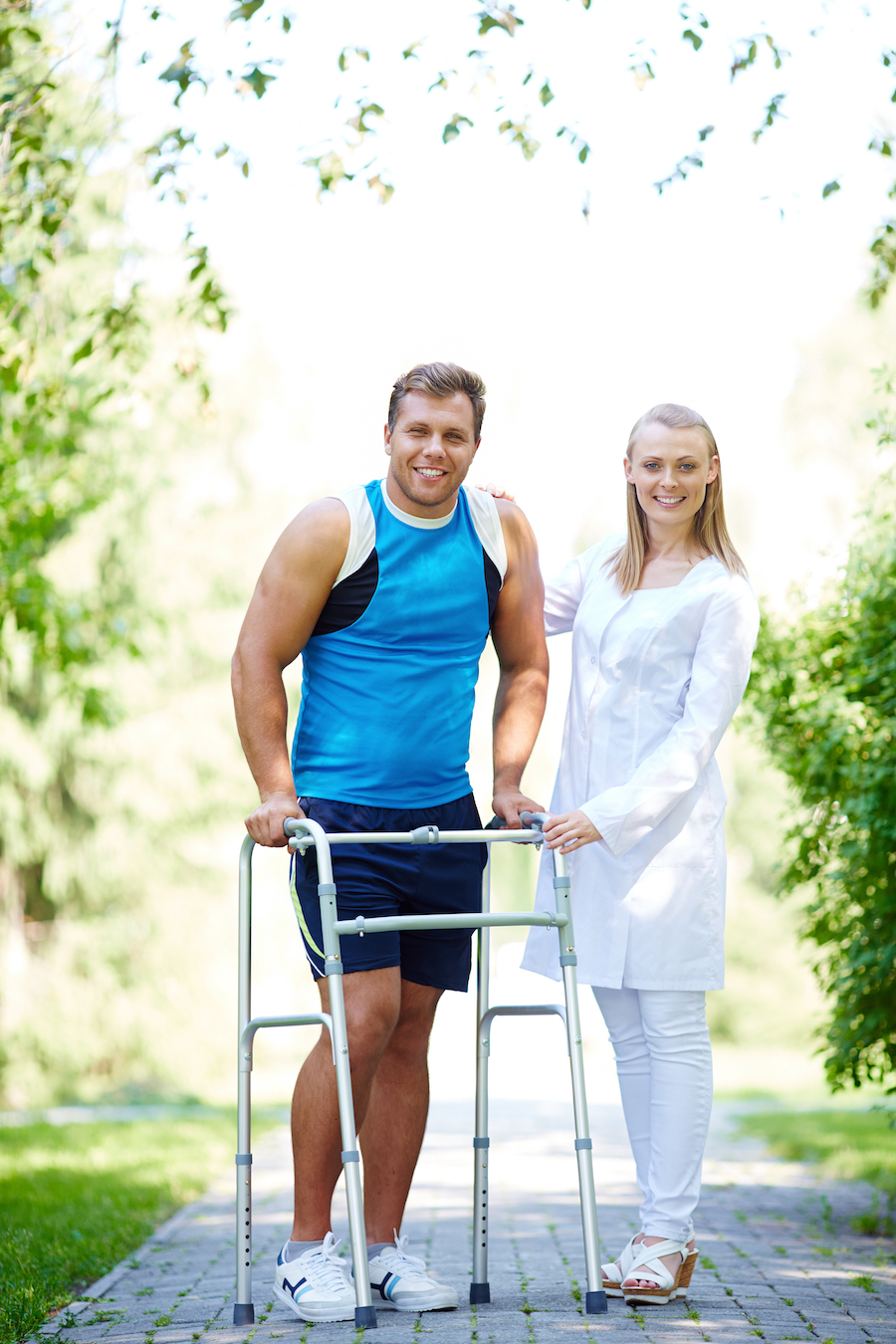 You may have never felt you needed to consider a disability insurance policy because you are young(ish), healthy, and don't work in a business that exposes you to risky situations. Disability insurance is designed to cover a portion of your income if something happens to you like an injury or illness and you can't work. Beginning in 2020, adverse effects of COVID-19 have been added to physical injuries, heart attacks, and cancer as major reasons to file claims for disability insurance.
COVID-19 symptoms can linger for months while the virus damages the lungs, heart, and brain, which increases the risk of long-term health problems. People who continue to experience symptoms after their initial recovery are described as "long haulers" and the condition has been called "post-COVID-19 syndrome" or "long COVID-19."
Older people and people with many serious medical conditions are the most likely to experience lingering COVID-19 symptoms, but even young, otherwise healthy people can feel unwell for weeks to months after infection.
COVID-19 can make blood cells more likely to clump and form clots. Large clots can cause heart attacks and strokes, much of the heart damage caused by COVID-19 is believed to stem from very small clots that block tiny blood vessels in the heart muscle. Other parts of the body affected by blood clots include the lungs, legs, liver, and kidneys. COVID-19 also can weaken blood vessels and cause them to leak, which contributes to potentially long-lasting problems with the liver and kidneys.
People who have severe symptoms of COVID-19 often have to be treated in a hospital's intensive care unit, with mechanical assistance such as ventilators to breathe. Simply surviving this experience can make a person more likely to later develop post-traumatic stress syndrome, depression, and anxiety.
Much is still unknown about how COVID-19 will affect people over time. Researchers recommend that doctors closely monitor people who have had COVID-19 to see how their organs are functioning after initial recovery.
Many large medical centers are opening specialized clinics to provide care for people who have persistent symptoms or related illnesses after they recover from COVID-19. Most people who have COVID-19 recover quickly. But the potentially long-lasting problems from COVID-19 make it even more important to reduce the spread of the disease by getting vaccinated, wearing masks, avoiding crowds, and frequently washing your hands.
Types of Disability Insurance
If you anticipate a need for disability insurance coverage or want to provide protection just in case an unforeseen injury or illness occurs, consider the two types of disability insurance: short term and long term. Both of them are designed to replace part of your regular income if you are unable to work. Even though they basically provide the same benefits, the following are differences and similarities for you to review.
Short-Term Disability Insurance (STDI)
How much does it cover? About 60 to 70 percent of your salary.
How long does it last? Usually 3 to 6 months, depending on the policy's fine print.
How much does it cost? About 1 to 3 percent of your annual income.
How soon until you would receive your first payout? Around two weeks after your healthcare provider confirms your disability.
Why would you get it? If your employer offers it at no cost to you.
Long-Term Disability Insurance (LTDI)
How much does it cover? About 40 to 70 percent of your salary.
How long does it last? Five years or longer if your disability continues.
How much does it cost? About 1 to 3 percent of your annual income.
How soon until you would receive your first payout? Usually around 3 to 6 months after your healthcare provider confirms your disability.
Why would you get it? If you and dependents rely on your income and you don't have sufficient savings to replace your regular salary long term.
You may be fortunate to have an employer who offers disability income protection insurance. If not, you can elect it during open enrollment or you may want to choose additional disability insurance to supplement what your employer provides. Ideally, you would have a three-month cash reserve to cover you before your payments go into effect. If not, the short-term disability protection, which typically starts after 14 days, would pay until the long-term disability is in place. It is important to understand how your policy defines disability which may not match your definition or need. Usually, workplace policies have a narrower definition of disability than private policies do. Depending upon your occupation, through a private policy you may be able to elect more favorable terms. Your financial advisor or life insurance agent can help you to find a policy that's right for you.
In the United States, individuals can obtain disability insurance from the government through the Social Security Administration (SSA). To qualify for government-sponsored disability insurance, an applicant must prove that his disability is so severe that it prevents him from engaging in any type of meaningful work at all. SSA also requires applicants to demonstrate that their disability is expected to last for at least 12 months, or that it is expected to result in death.
You may find it helpful to consult an attorney when applying for a claim, regardless of your diagnosis. Qualifying for Social Security disability benefits is determined by your medical eligibility and how severely your condition affects your ability to work—an attorney can help explain the process and represent you if your case goes to court.
By contrast, some private plans only require the applicant to demonstrate that he can no longer continue in the same line of work in which he was previously engaged. If you take out your own policy, it will stay with you whenever you change jobs. But it's cheaper if you can buy it through your employer that may offer it when you come on board, or you can talk to your HR staff about setting it up later.
STDI replaces a portion of your paycheck for a short period of time—three to six months. Most people get STDI through their employer. You can get an individual policy through some private insurers, but these plans are usually expensive. An alternative to an STDI policy is to save 3 to 6 months of expenses in an emergency fund that you can draw upon if you get sick or injured and have to take time off work for a few months.
Long-term disability insurance (LTDI) provides coverage if you're out of work for a longer period of time—years or even decades. It, too, is sometimes offered by employers, but even if the benefit is provided, it might not be adequate. Employees often take out individual or a supplemental LTDI policy if the benefit isn't provided by employers.
When applying for either an STDI or an LTDI policy, make sure you find out answers to the following questions from your insurer:
What is covered under my policy?
Does my disability qualify me for coverage?
When and how do I make a claim?
What do I do if a claim is denied?
Limits of Disability Insurance
Disability insurance is only designed to replace a portion of your income—it doesn't cover extra expenses like your medical bills and long-term care costs.
According to Mason Finance, "Most disability policies come with several built-in exclusions in order to protect the insurer from claims submitted as a result of disabilities sustained from what it considers to be 'high-risk' activities, such as skydiving, mountain climbing, flying in experimental aircraft, or other such activities. Your insurer may also exclude any preexisting conditions that you have when you apply for coverage."
While pregnancy isn't usually covered by long-term policies, complications that extend beyond pregnancy, for example, if your doctor orders you to refrain from working to recuperate from a C-section, you might qualify for benefits—but only if you had a long-term policy in place before you got pregnant.
Short-term policies do cover birth as a disability, but you might be waiting a long six-to-eight weeks for your first payout.
InsureYouKnow.org
If you decide to apply for disability insurance, you can track your policy, payments, and any claims you submit at InsureYouKnow.org.
Driving (or Not) with Auto Insurance
February 15, 2021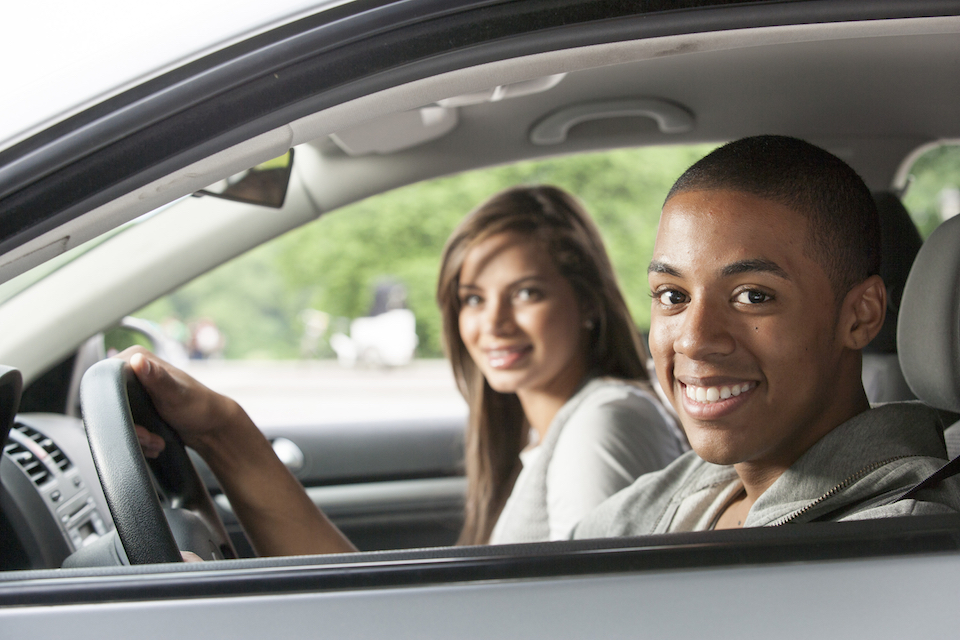 Although you may not be driving as much during the COVID-19 pandemic as you did in previous years, you still need to have auto insurance if you own a vehicle. The following tips may help you establish or review your auto insurance policy as you dream about taking road trips while your motionless car is parked in your driveway.
Visit Your Auto Insurer Online
Before the pandemic, you may have felt comfortable visiting your auto insurer's office to apply for or review your auto insurance policy, or to file a claim for a car accident, vandalism, car theft, hail, fire, floods, falling objects, and collisions with animals. During the COVID-19 pandemic, however, claims are processed virtually. You can use your insurer's mobile app or website and go through the entire claims process from the comfort of your own home.
In the event of an accident, you may be able to upload photos of your car's damage that your insurer can use to estimate a repair and then send you a payment quickly.
Get Insurance Before You Buy a Car
Shop for car insurance before you buy a car so you can drive your new car off the dealer's lot. There are four basic kinds of car insurance coverage: property damage liability, bodily injury liability, collision, and comprehensive. Review each one of these types of coverages carefully and decide which ones fit your needs. You might also want to consider getting protection in the event of an accident caused by an uninsured or underinsured driver.
You're going to need proof of insurance when you buy a car before you can take it home with you. Follow these steps to get insurance:
Have a make, model, and year in mind. In the process of car shopping, you've most likely identified the types of cars you're interested in buying. An insurance agent can give you quotations for a few models, so you can budget accordingly.
Compare quotations from multiple car insurance companies. An independent insurance agent or online car insurance comparison site is an efficient way to price shop. Rates vary considerably among insurers, so you will want more than one or two quotations.
Understand what coverage types you'll need. Most states require you to carry car liability insurance. Also, if you're taking out a car loan or lease, your lender or leasing agent will most likely require collision and comprehensive insurance.
Ask your insurance agent to set up a policy. If you have the car picked out and know the vehicle identification number (VIN), you can have your policy ready to go before you arrive at the dealership. If you don't have the VIN yet, ask if the agent can set up a policy with the information you have, like the drivers in your household and the address where you'll keep the vehicle. Once you decide on the car, call the agent with the VIN to complete the purchase of the car insurance policy.
Ask about bundling. Some insurance companies offer discounts to protect all your property with one insurer. Multiple-policy discounts can apply to combinations of home, auto, and life, and even motorcycle insurance.
Look into Pay-Per-Mile Insurance
If the pandemic has drastically altered your driving behavior since you aren't commuting to work or going on road trips, you might want to look into an alternative car insurance model like pay-per-mile insurance.
In this plan, you'll get charged a base rate per month plus a per-mile rate. Your monthly bill will depend on how much you drive. For example, if you drive 600 miles in a month at a $29 base rate and a $0.05 per-mile rate, your bill for that month would be $59. But, if you do return to commuting to your office you could end up paying more per month than with a traditional car insurance policy.
Reconsider Dropping Optional Coverage
If you have an older car and you're considering dropping collision and comprehensive insurance to save on your insurance policy, Forbes Advisor recommends that you reconsider. Dropping coverage could leave you with a significant coverage gap. But you don't have to drop both. It may be better financially to drop collision insurance but keep comprehensive insurance, which pays for repairs, such as ones caused by hail or falling tree branches that don't involve your own driving.
Check on Auto Policy for Delivery Job
If you've taken on a delivery job and use your car for deliveries from a restaurant, grocery store, or other business, check with your car insurer to see if you need a commercial auto policy. If you're involved in an accident while working, your personal auto policy may not cover your claim and you could be held responsible for repair bills and medical expenses.
Cover Your Teenage Driver
If you have a teen who's driving, you're going to pay a premium rate for his car insurance. Adding an inexperienced teen driver to your insurance will add an average of about $1,700 annually to your car insurance bill, based on Forbes Advisor's research.
But there are ways to reduce anxiety about teen driving. By being a good driver role model, you can spend time driving with your teen and instill safe driving habits, including not using a phone while driving. If your teenager keeps accidents and violations off his driving record, the result will be substantially cheaper rates.
Protect Senior Driver's Rates
If you are a senior driver with a perfect driving record, with no accidents or claims, you might wonder why your car insurance rates have increased. You might be in excellent health for someone your age and you might feel that your insurer is discriminating based on how old you are. However, insurance companies are legally allowed to charge any premium they want based on your driving record or age. Even if your reflexes are sharper than many other drivers of your age or drivers who are younger, your insurer will place you in the senior driver's category along with other senior drivers whose reflexes are not as sharp as yours.
The following methods can help senior drivers save money on car insurance:
Change your driving status. If you are retired, then changing your driving status to pleasure or leisure can help you save money. This status covers all of your daily routines that are non-work related. Drivers who are placed in this category will be seen as a lower-risk by their insurers and they will pay less on their insurance rates.
Ask for a senior discount. Many insurance companies offer a discount to seniors who take a defensive driving course. These courses are not expensive and you can can stream them online at home. They can help you refresh your driving skills and knowledge and teach you how age-related diseases and medication can affect driving.
Drop a driver from your policy. There are some states where not all the licensed drivers from a household are required to have car insurance. In order to reduce your policy rates, you can exclude anyone from your policy who no longer drives. Usually, those persons are older spouses or parents. Also, you can change the primary driver from your policy to someone from the household who is younger, but only if that person is the one who is driving the most.
Improve your car's safety. Another method used by drivers of any age to save on car insurance is to install safety devices on the vehicle. You can lower your premiums if you install safety systems like rearview cameras, lane drift, parking assist, and collision warning systems.
Shop around. Maybe the best option you can have to lower your insurance rates is to shop around and compare different car insurance quotations. Insurance companies have different premiums for different groups of people. Compare insurance quotations to find an insurance rate and coverage to your advantage.
InsureYouKnow.org
At InsureYouKnow.org, file copies of your proof of insurance, policy documents, and any car insurance claims or correspondence you file with your auto insurance carrier.
Winterize Your Home
November 29, 2020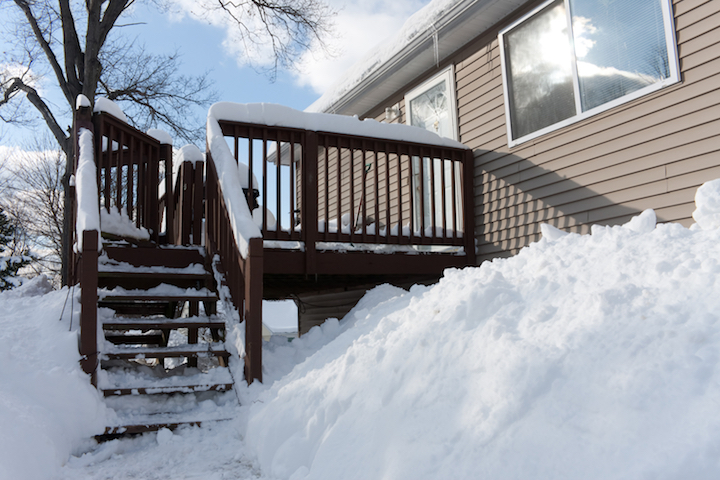 According to the Insurance Information Institute, "Winter storms caused $2.1 billion in insured losses in 2019." By heeding the following suggestions now to winterize your home, you may avoid costly and time-consuming remedies later, enjoy a safe and warm winter, and conserve energy consumption while saving on your electric bill.
Protect Your Pipes
Drain your outside hose spigots if you live where pipes can freeze. Insulate pipes that could be susceptible to freezing. When freezing temperatures are forecasted, keep a stream of water running in a few faucets to prevent freezing and bursting.
Drain garden hoses and store them inside. Also shut off outdoor water valves and insulate faucets in cold weather. Any water left in exterior pipes and faucets can freeze and expand, breaking the pipes.
Consider installing an emergency pressure release valve in your plumbing system. This measure will protect against increased pressure caused by freezing pipes and can prevent them from bursting. Act now to learn how to shut off the water and know where your pipes are located before an emergency.
By insulating your hot-water pipes, you'll reduce heat loss and save energy and money. Insulation will help keep water hot inside pipes, so your water heater won't have to work so hard. Also, you won't have to waste as much time or water waiting for hot water to flow out of the faucet or showerhead.
If you vacate your house for an extended period this winter, turn the water off completely and consider draining the plumbing system to keep pipes from freezing. Also, have a friend or neighbor check on your home regularly to look for any issues and let you know if a problem is detected.
Weatherproof Your Home
Weatherstripping or installing storm doors and windows will prevent cold air from entering your home or heat from escaping it, which will reduce your power bills.
Check your fireplace for animal nests or creosote buildup that can be hazardous. Have an annual inspection before building your first fire of the season. Also, soot and other debris build up in the chimney. Call a chimney sweep to thoroughly clean the chimney before your first winter use. You should also vacuum or sweep out any accumulated ash from the firebox.
Caulk around windows and use foam outlet protectors to prevent cold air from entering your home. However, the majority of heat loss typically occurs via openings in the attic. Check to make sure that you have sufficient insulation.
Adjust your thermostat. The U.S. Department of Energy reports you can save as much as 1 percent on your energy bill for every degree you lower your home's temperature during the winter. Set your thermostat for at least 65 degrees and make sure your home is well-insulated.
Install a programmable thermostat and save money by keeping the temperature adjusted when you're not at home.
Place draft guards by doors in drafty rooms to prevent heat loss.
To help keep chilly air from leaking in through window cracks, use thermal lined curtains. They'll help keep your home warm and lower your heating bill. For windows that don't get direct sunlight, keep curtains closed to keep out cold air and to keep in warm air.
Install window insulation film that can keep up to 70 percent of heat from leaking out of the windows.
For maximum heat retention, pack fiberglass insulation around basement doors, windows in unused rooms, attic floors, and window air conditioning units.
Fill with caulk any remaining gaps in siding, windows, or doors. For extra drafty windows and doors, caulk the inside too, pulling off moldings to fill all gaps in the insulation.
Protect Your Plants and Outdoor Equipment
Bring plants and flowering trees inside before the first cold snap. Typically, you should bring your plants in before temperatures dip below 45 degrees.
Cold temperatures, snow, and ice can damage outdoor furniture and grills. If possible, store them in the garage or basement. If you have a gas grill with a propane tank, close the tank valve and disconnect the tank first. It must be stored outside. If you don't have storage space for your items, purchase covers to protect them from the elements. You also need to maintain your grill and cover it before putting it away for the season.
Clean and maintain outdoor power tools such as mowers and string trimmers prior to storing. If you have a snow blower, inspect it before the first snowfall.
Examine your pool cover for damage and replace it if needed.
Weather-strip your garage door. Make sure the seal between your garage door and the ground is tight to prevent drafts and keep out small animals.
Inspect your driveway for cracks. Clean out and repair any damage with driveway filler, then coat with a commercial sealer.
Keep driveways and sidewalks clear of ice and snow and repair any faulty steps and handrails.
Save on Your Energy Bills
Call your local power company to see if energy saving assessments are offered. It's often a free service where a representative will identify specific changes to make your home more energy efficient and save you money. LED light bulbs and water heater blankets can also make a difference.
Service Your HVAC System
Your HVAC (heating, ventilation, and air conditioning) system will function more efficiently with a clean filter. A dirty filter with trapped lint, pollen and dust obstructs airflow and makes your HVAC system run longer to heat your home. You may need to replace filters at least every three months.
Adjust your ceiling fans to move in a clockwise direction so they push hot air along the ceiling towards the floor.
Check Your Roof and Gutters
Inspect your roof. Look for broken, frayed, curled or missing shingles; clogged valleys; damaged flashing; or deterioration.
Clear leaves, pine needles, dirt, and other accumulated debris from the roof.
Cut back overhanging branches to prevent damage to shingles and gutters.
To prevent clogging, inspect and clean the gutters of leaves and other debris. Having clean gutters will also allow melting snow to drain properly.
Install snow guards.
Check the attic and ceilings for staining from water leakage. While you're up there, make sure the attic is properly ventilated to prevent mold and mildew.
If you live in an area that is prone to snow, keep a snow roof rake handy.
Make sure that water can flow freely through your gutters now to help prevent icicles and ice dams from forming later.
Flush Your Water Heater
Particles and sediment can collect over time in the bottom of your water heater, hindering the unit's efficiency. Flush the water through the drain valve to clear out the material and keep your heater functioning at its best.
Test Your Detectors
Residential fires are more common in winter, so it is important that all of your smoke detectors work. Check them monthly and replace batteries as needed. You should also consider installing a carbon monoxide detector to avoid inadvertently trapping this toxic gas in your home.
Most homeowners insurance policies cover damages due to extreme winter weather, but make sure you speak with your independent agent to answer any questions you have about your specific homeowners, condo, or renters insurance policy. Keep a record of all your winterizing activities and your insurance policies at InsureYouKnow.org. You'll then be prepared to take on weather-related challenges that come blowing your way this winter.
Ensure Your Health Care Coverage
November 15, 2020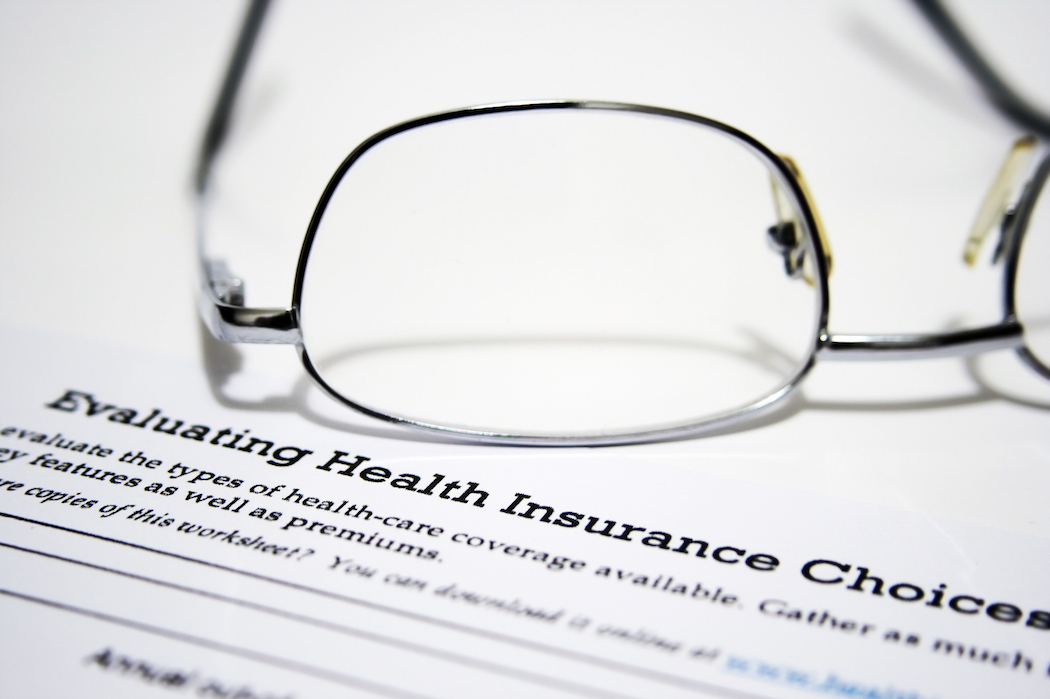 Changing your calendar to the month of November signals the need to review your health insurance coverage for the coming year. If you don't have health insurance coverage through an employer, you'll need to buy it yourself if you want coverage in 2021.
The Affordable Care Act (ACA) (also known as Obamacare), enacted in March 2010, called for the creation of a health insurance exchange in each state, with three primary goals:
In the article, "Insurance Coverage after Job Loss—The Importance of the ACA during the Covid-Associated Recession," published on October 22 in The New England Journal of Medicine, the authors state, "The ACA, having created several new options for health insurance unrelated to employment, will protect many recently unemployed people and their families from losing coverage." The article also emphasizes, "The very virus that has brought about record unemployment levels is the same agent that makes health insurance—and the new options created under the ACA—more important than ever.
Open Enrollment for 2021
In every state, open enrollment for ACA-compliant 2021 health coverage for individuals and families started on November 1 and, in most states, will end on December 15, 2020. This deadline applies to the 36 states that use HealthCare.gov and it also may apply in some of the states that run their own exchanges.
You can enroll for a health insurance plan online, over the phone, or in-person. When you enroll in a plan through the exchange, you need to have the following information on hand for each enrollee:
Coverage Effective January 1
In almost all cases, your coverage will take effect on January 1, 2021 if you sign up during the open enrollment window in the fall of 2020. If you're already enrolled in an individual-market plan and you're picking a different plan during open enrollment, your current plan will end on December 31 and your new plan will take effect seamlessly on January 1 if you continue to pay your premiums.
December Deadline Limitations
If you don't enroll in an ACA-compliant health insurance plan by the end of open enrollment on December 15 in most states, your buying options may be limited for the coming year. Open enrollment won't come around again until November 2021, with coverage effective January 1, 2022. Exceptions include:
You can access a guide to all of the qualifying events that trigger special enrollment periods in the individual market including details about the specific rules that apply to each of them.
No Federal Penalty but Some States Levy Tax Penalties
There is no federal government penalty for being uninsured in 2021 but four states (Massachusetts, New Jersey, California, and Rhode Island) and Washington, DC, impose tax penalties for not having health insurance.
For More Information About ACA-Healthcare Coverage
Follow these steps:
Auto-Renewal for Existing ACA-Compliant Health Plan
If you're already enrolled in an ACA-compliant health plan through your state's marketplace, you can probably let your plan automatically renew for 2021. Auto-renewal is an option for nearly all exchange enrollees, although Pennsylvania and New Jersey have transitioned away from HealthCare.gov and are using their own new enrollment platforms instead. Residents in those states need to pay close attention to notifications they receive from the marketplace with instructions on how to renew coverage or select a new plan for 2021.
But, relying on auto-renewal for ACA-compliant insurance coverage may not be in your best interest. No matter how much you like your current plan, it pays to shop around during open enrollment and see if a plan change is worth your while because:
You might still decide that renewing your current plan is the best option for 2021. But, it's definitely better to actively make that decision rather than letting your plan auto-renew without considering other available options.
After you have squared away your health care coverage for 2021, you can record all the decisions you make, enrollment forms you submit, and confirmations you receive at InsureYouKnow.org. By doing that, you'll be able to review your health insurance coverage commitments in November 2021 in preparation for 2022.
Hold onto Your Hat (and Your Home)! It's Hurricane Season!
August 14, 2020
The word hurricane comes from the Taino Native American word, hurucane, meaning evil spirit of the wind. An Atlantic hurricane or tropical storm is a tropical cyclone that forms in the Atlantic Ocean. In the Pacific Ocean, hurricanes are generally known as typhoons and in the Indian Ocean they are called tropical cyclones.
The National Oceanic and Atmospheric Administration (NOAA) warns that as many as 25 named storms—twice the average number—will occur in 2020 to present an extremely active season that began on June 1 and ends November 30 with more frequent, longer, and stronger storms in the Northern Atlantic Ocean.
Storms get names once they have sustained wind speeds of at least 74 miles per hour. NOAA anticipates that 2020 could deliver a total of 19 to 25 named storms. That would put this year in league with 2005, which experienced more than two dozen named storms including Hurricanes Katrina and Wilma. Each year, only 21 storm names are designated because the letters Q, U, X, Y, and Z are not used. The first hurricane of the year is given a name beginning with the letter "A." The list of names selected for 2020 storms starts with "Arthur" and ends with "Wilfred."
If all the allotted names are used, the National Hurricane Center will use the Greek alphabet for additional names. This has only happened one time on record—in 2005 when the Atlantic Ocean experienced 28 named storms.
"We are now entering the peak months of the Atlantic hurricane season, August through October," National Weather Service Director Louis Uccellini said in a recent news teleconference. "Given the activity we have seen so far this season, coupled with the ongoing challenges that communities face in light of COVID-19, now is the time to organize your family plan and make necessary preparations."
FEMA's (Federal Emergency Management Agency) Ready website provides checklists to help you put a plan together, consider specific needs in your household, download and fill out a family emergency plan, and to practice your plan with your family/household.
In planning for hurricanes and in dealing with outcomes of storm damage, you'll also need to review your insurance coverage to make sure it matches your needs. Hurricanes provide little advance notice of their arrival, and as landfall approaches, insurance companies may temporarily suspend new coverage and coverage changes.
An insurance representative can review your policy, explain limits and deductibles, and help you identify coverage gaps. "You should ask your representative for tips on hurricane risk mitigation that may lower your insurance premiums and better protect your property," says Tom Woods, assistant vice president of property underwriting for USAA.
Insurance Information Institute (III) website shares precautionary measures you can take to protect your home as well as your business from destructive storms. Don't wait until a hurricane watch is issued, because it may already be too late to take certain recommended precautions, including reviewing your insurance policies.
III also offers a hurricane season insurance checklist that can help you understand your coverage and whether it's adequate to repair or rebuild your home and to replace your belongings. Keep in mind that your homeowners insurance covers the cost of temporary repairs for hurricane damage, as well as reasonable additional living expenses over and above your normal living expenses if you have to relocate.
However, your homeowners policy doesn't cover flood damage, so you may want to consider looking into flood insurance. If you live by the coast, you may also need a separate policy for protection against wind and wind-blown water damage. Check for wind-damage exclusions, and if wind damage isn't covered by your standard policy, buy one from your state's insurance program. In hurricane-prone states, for instance Louisiana, Texas, and Florida, some standard home insurance policies won't pay for windstorm damage. So, if you want coverage, you need to buy an extra windstorm insurance policy in addition to your normal home insurance policy. In this case all wind damage would fall under this policy instead of your traditional homeowners policy.
After reviewing and revising insurance coverage with your insurance professional for your home, car, and business, store your updated insurance policies at InsureYourKnow.org where they will be readily available if a hurricane comes calling and wreaks havoc on printed versions of policies kept in your home or office.
During hurricane season, visit FEMA's Ready website for more information and stay tuned to the National Hurricane Center for updates on tropical storm and hurricane activity in the Atlantic Ocean.
Does Life Insurance cover the coronavirus?
May 18, 2020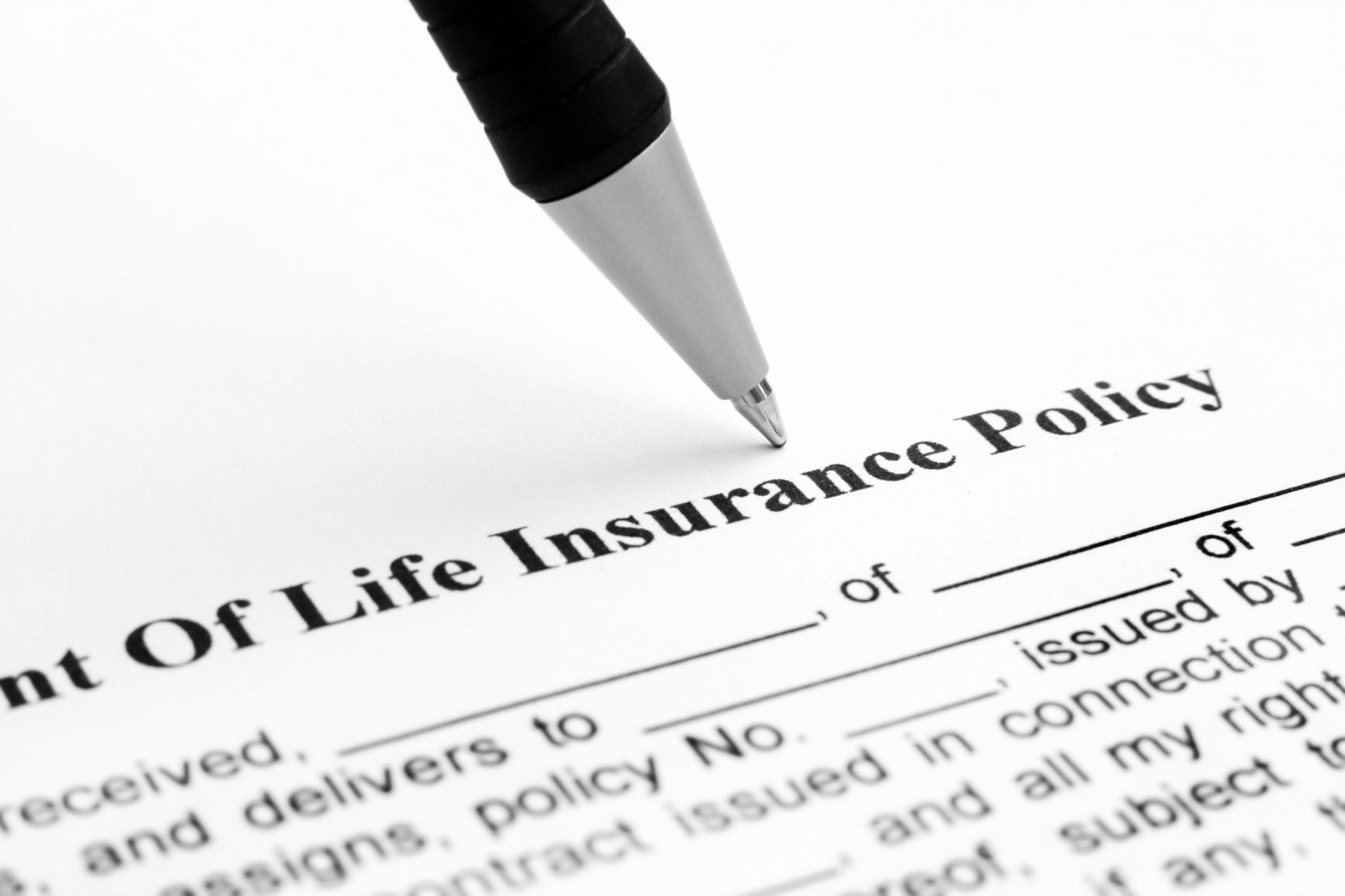 The checkbox on new hire paperwork about life insurance, may start to seem a little more important during the days of COVID-19. For many it was an obvious choice when the employer was giving something for "free." Professionals have a safety net policy to help their family members for a short time. For consultants, self-employed and business owners, life insurance was a security blanket. A new stress has emerged as the media has suggested that the coronavirus cause of death would not be covered – this is not a true statement.
The most common causes of death – heart disease, cancer, and accidents, are still present and affecting all age groups. 74% of deaths in America stemmed from 10 causes, and the coronavirus may make it on the top-10 list. The CDC reports that about 647,000 Americans die from heart disease each year, while nearly 600,000 people die annually from cancer. Currently the increasing numbers of people affected by the virus are resulting in changes in all kinds of data. Insurance companies will be a valuable additional source of data as they collect this information. The Yale School of Public Health recorded an estimated 15,400 excess deaths in the United States from March through early April, twice as many as were publicly attributed to COVID-19. Life insurance companies are receiving higher numbers of applications as end-of-life conversations and preparedness are emerging as necessary, not taboo topics.
Reviewing your Life Insurance coverages
This is a good time to review the safety net or security blanket policies that you may have. You will come across many different types of life insurance policies when you start shopping––and not all of them are available from every company.
When you narrow down a policy, reviewing the type of insurance you have against your current lifestyle and needs may be advantageous. New applications are being accepted, and many companies have extended the time needed to complete the medical exam to 120 days, or 4 months. News9, an Oklahoma based news outlet, reported that individuals shopping for new policies may notice that e-signatures are now acceptable.
According to Glen Mulready, Oklahoma Insurance Commissioner, older individuals may have more trouble finding coverage.Insurance companies view older applicants as high risk and with the current economy, some have decided to limit exposures. Fortunately, there are a variety of life insurance companies, so there is a policy type for all. Finding an agent that is affiliated with multiple providers may be advantageous and save time when reviewing rates.
Accessing your Life Insurance
Upon your death, your next of kin will need to make a claim to access the life insurance policy or policies that have been created for you. These people may or may not be your beneficiary. There are three steps that need to take place before any money is released.
Locating the policy. This involves finding the name of the company or companies that you purchased life insurance from. The NAIC, has an online life insurance policy locator service – https://eapps.naic.org/life-policy-locator/#/acknowledgment
Connecting with the agent. The agent from the company will assist with the timeline process, provide the policy number, and necessary forms to be completed.
Completing the Paperwork. Fill out the forms, order the death certificate and mail the forms to the company without delay. Often there is a choice to pick a lump sum or installment payouts.
Typically, the insurance money is released within a few weeks––but there are exceptions. According to Marketwatch, an insurer might deny a claim for a coronavirus death if the policyholder submitted an inaccurate or incomplete application. With this in mind, it may be worth spending a few minutes reviewing your paperwork for gaps.
As you work through the process of applying for your life insurance, reviewing your coverages or submitting a claim for a loved one, document all your findings and notes on InsureYouKnow.org – an online information storage site that allows you to access documents, and files remotely relating to your affairs. There are various levels of access to allow your family members, caregivers or business associates insight into the documents, as needed. There is even a reminder feature to help you update or revisit the policy from time to time.
The weird and wonderful world of Insurance Policies
October 15, 2019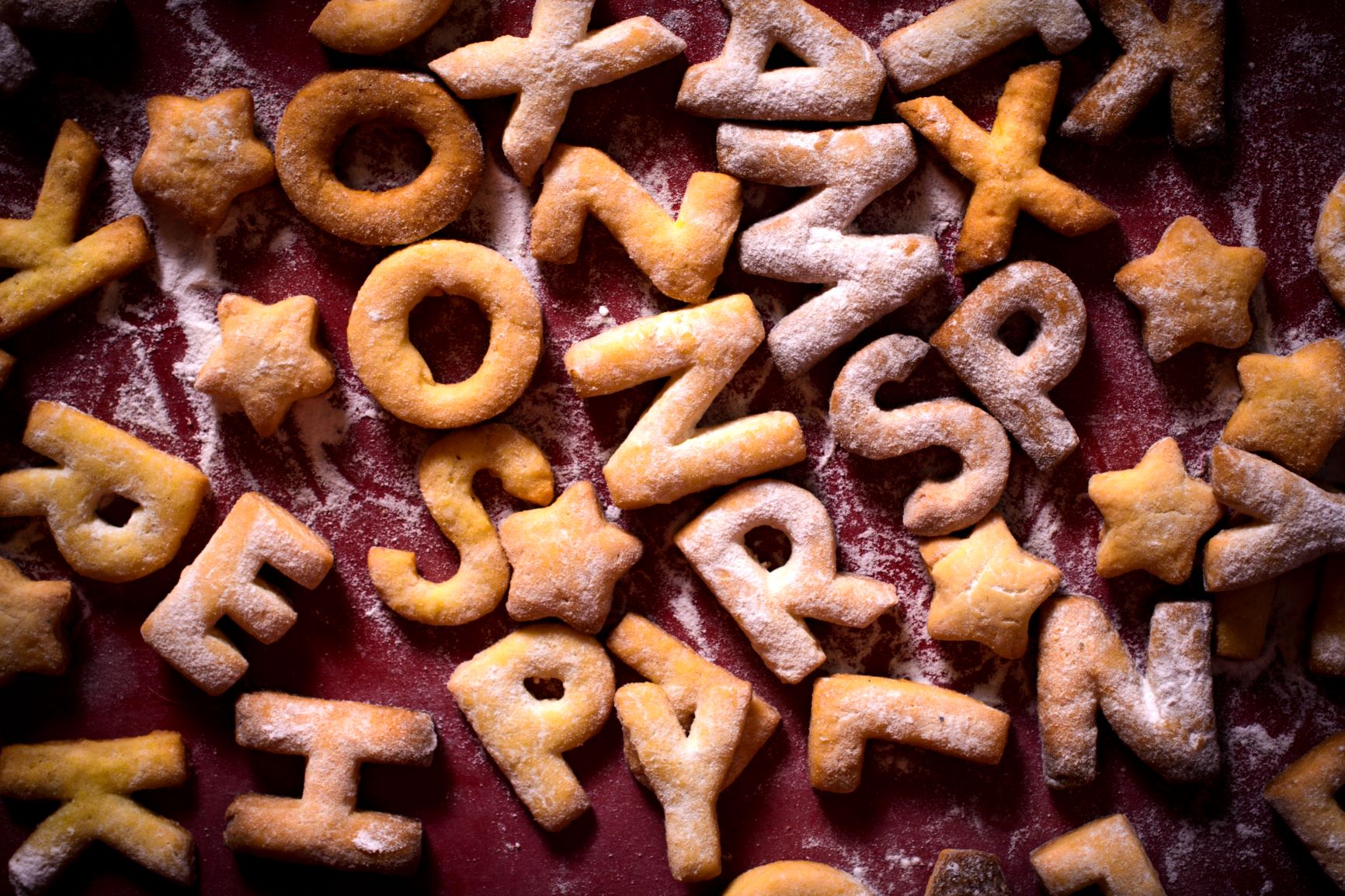 Auto insurance, disability insurance, health insurance, home insurance, life insurance, pet insurance, travel insurance…. The list is endless. The insurance industry was valued at a booming $1.2trillion in 2017, and can feel like an alphabet soup of options.
In previous blogs we've touched on the 4 types of insurance you must have, life insurance and pet insurance, and we hope you have followed some of these ideas and advice. This post is a little lighter and talks about some of the weird and wonderful, lesser known types of insurance out in the marketplace.
It is clear that despite the trillion dollar industry, there are entrepreneurs and companies out there looking to assume risk for some of the more absurd and unlikely events. Here are a few categories of insurance that made me take a second look – and then file in my mind as a useful piece of trivia to bring out during the holiday season.
A is for – Against Death by Laughter
There are lists of people that have died due to laughing. Intense laughter can increase the body's blood pressure and ability to bring oxygen into the lungs. For some people – asthma attacks or heart attacks could occur as a result. The insurance policy against death by laughter has been utilized by a comedy troupe "in the event that an audience member died from laughter," movie producers, and was popular in the early 1900s with movie goers who were concerned they may have adverse reactions to the film they are enjoying.
B is for – Body Part Insurance
Yes – there are people who will insure specific parts of their body, and there are companies that will evaluate the loss and put a financial number on it. The consumer for this type of insurance is usually famous athletes or entertainers who rely on certain body parts for their livelihood. Additionally, companies may insure individuals that they have signed deals with to ensure that they will get their money's-worth. Examples of parts that have been insured under this policy type include voices, taste buds, teeth, mustaches, hair, and fingers.
C is for Change of Heart Insurance.
As its name suggests, this insurance exists for individuals that may be investing a large sum of time and money in a Wedding event, and are nervous about a change of heart. According to businessinsider.com – the average cost to get married in the USA is $38,700. Created to support the parents or families that are forking the bill for the event, it provides a refund if the couple decide that the engagement isn't going to work out and wish to cancel the wedding ceremonies and festivities. The coverage has a couple of caveats that would make it viable for a small market. One – it cannot be purchased by the couple, only by those supporting the wedding, and Two – the change of heart must lead to a cancellation of the events at least 365 days before the scheduled date.
Whatever policy you choose, or decline from having – Insureyouknow has a tool to uncomplicate life. It can be utilized to digitally store all your documents and information in case you need to access it remotely – or from the comforts of your own home. Whether it's a new policy you have purchased, or renewed, or a policy you have declined or cancelled– be sure to upload the policy and any related documents to insureyouknow. An insureyouknow subscription will allow you recall these documents, in the rare case that you or a family member may need it.
Note: This post was inspired by Wisebread's article listing their top 10 insurance types, so feel free to read more about some of the policy types mentioned in this blog, and others.
Is Pet Insurance Worth It?
May 23, 2019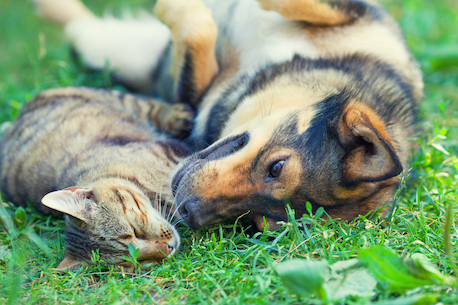 Anyone with pets knows that taking care of them isn't cheap. According to the American Pet Products Association, Americans spent more than $72 billion on their pets in 2018. From food to boarding, there are a lot of expenses associated with owning a pet.
One of the biggest expenses is veterinary care. A trip to the veterinarian isn't cheap, nor should it be. Veterinarians have spent years in school learning how to care for and treat animals. They're doctors for animals, and when Rover swallows something he shouldn't or Tigger suddenly stops eating, their expertise is worth every penny.
But when money is tight, an unexpected trip to the vet can break your budget for the month. And that's if you can afford to pay for care at all; some pet owners feel they have to put their beloved family member down because they can't afford expensive medical treatments.
There is a potential solution: pet insurance. Just like your health insurance helps cover the cost of your medical care, pet insurance can defray some of the expenses associated with veterinary care. And just like you need to understand how your health insurance policy works in order to avoid an unexpected bill, you need to read the fine print on any pet insurance policy before signing on the dotted line.
If you're trying to decide if pet insurance is the right decision for you, here are a few questions to ask yourself:
Does your pet have any preexisting conditions?

If so, stop right there. If your vet has diagnosed your pet with an ailment or disease already, pet insurance won't cover any care for it. That may include illnesses or accidents related to the condition.

How old is your pet?

Generally speaking, the older the pet, the higher the premiums. You'll get the best rates when your pet is still young. Keep in mind that the rate most likely will rise as your pet ages, and it's not uncommon for people to drop pet insurance after their pet reaches a certain age.

Is your pet prone to hereditary conditions?

Many large dog breeds are known for hereditary conditions, such as hip dysplasia and torn ACLs. Insurers often won't cover treatment for these conditions even if your pet wasn't showing any symptoms when you initially bought coverage.

Can you afford to save up instead?

If you can afford it, it might be smarter to have a separate savings account for pet care. If you never need it, great—you can put that money toward paying down debt or a down payment on a house. Just keep in mind that should the worst occur, medical expenses can add up quickly.
Pet insurance is growing in popularity; according to the North American Pet Health Insurance Association, about 1.4 million pets in the U.S. and Canada were covered by a plan in 2014, up from 680,000 pets in 2008. If you're considering purchasing pet insurance, be sure to explore all your options, including whether you can get it through your employer. Eleven percent of U.S. employers offer pet insurance benefits, according to the Society for Human Resource Management.
If you decide to purchase pet insurance, be sure to upload the policy and any related documents to InsureYouKnow.org. When you need to access them quickly, you'll be glad they're in a safe, secure, easy-to-find location.