Before You Turn the Key to Your New Home
March 15, 2021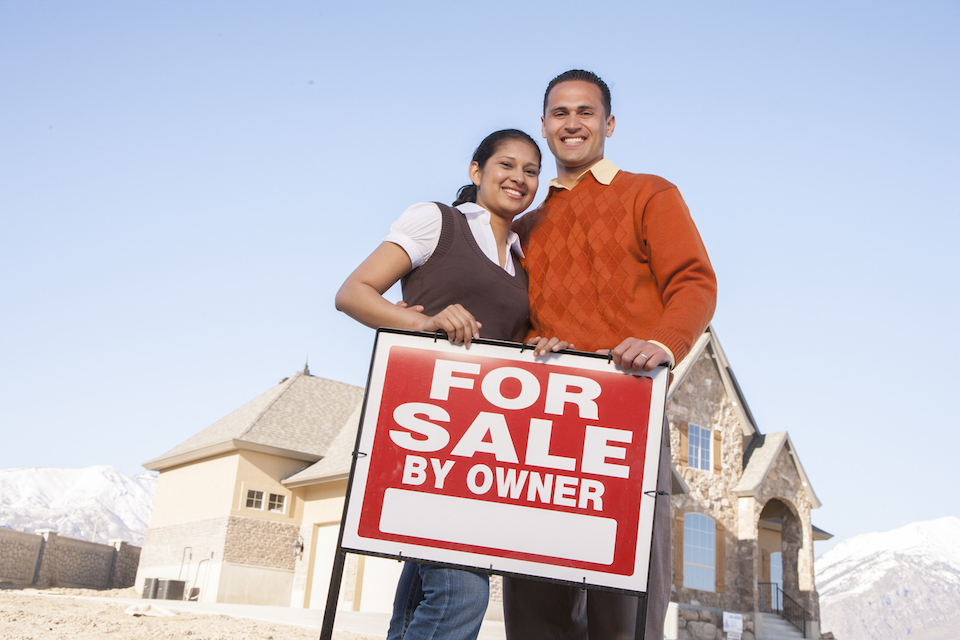 Are you in the market for a new home?
Before buying a home, you'll need a down payment, the closing costs, and, if you are getting a loan from a mortgage lender, proof of homeowners insurance to protect the mortgage lender's investment to cover the costs to repair or rebuild your home if it is damaged or destroyed by a fire, lightning, a tornado, theft, vandalism, or some other covered event.
When shopping for a homeowners policy, you are encouraged to get quotations from multiple insurance companies, including your current insurer from whom you may get a better deal. You should consider coverage for your house, your possessions, additional living expenses if you're displaced, and legal concerns if a visitor is injured at your home. In this last scenario, you may be held responsible for related medical bills, legal costs, and potential court awards up to the maximum amount determined by your homeowners insurance policy.
Keep in mind, a typical homeowners policy does not include coverage for earthquakes or floods. Depending on the location of your home, your lender may require you to add riders for additional insurance coverage for natural disasters. If you have valuable possessions, including expensive jewelry, camera equipment, or a fine art collection that exceed the dollar limits of your homeowners policy, you may need to purchase extra coverage known as a Personal Articles Floater (PAF) for those items.
Provisions of a Homeowners Policy
Your homeowners insurance policy will have the following standard elements that define the costs the insurer will cover.
· Damage to the Interior or Exterior of Your House
In the event of damage due to fire, hurricanes, lightning, vandalism, or other covered disasters, your insurer will compensate you so your house can be repaired or even completely rebuilt. As indicated above, destruction from floods or earthquakes, as well as poor home maintenance, are generally not covered and you may need separate riders if you want that type of protection. Freestanding garages, sheds or other structures on your property also may need to be covered separately using the same guidelines as for the main house.
Clothing, furniture, appliances, and most of the other contents of your home are covered if they're destroyed in an insured disaster.
· Personal Liability for Damage or Injuries
Liability coverage protects you from lawsuits filed by others, including injuries experienced by visitors or caused by your pets. For example, if your dog attacks someone on or off your property, your insurer will cover medical expenses.
· Hotel or House Rental If Your Home Is Being Rebuilt or Repaired
If you need to vacate your home damaged by a covered event, a provision known as additional living expenses, will reimburse you for the rent, hotel room, restaurant meals, and other incidental costs you incur while waiting for your home to be repaired. Depending on the fine print of your policy, your expenses will be set by strict daily and total limits that you can expand if you're willing to pay more in coverage.
Different Types of Homeowners Insurance Coverage
There are essentially three levels of coverage.
· Actual Cash Value
Actual cash value covers the cost of the house plus the value of your belongings after deducting depreciation (i.e., how much the items are currently worth, not how much you paid for them).
· Replacement Cost
Replacement value policies cover the actual cash value of your home and possessions without the deduction for depreciation, so you would be able to repair or rebuild your home up to the original value.
· Guaranteed (or extended) replacement cost/value
The most comprehensive, this inflation-buffer policy pays for whatever it costs to repair or rebuild your home—even if it's more than your policy limit.
Comparison of Home Insurance Companies
When looking for an insurance carrier, consider the following tips.
· Compare Statewide Costs and Insurers
When it comes to insurance, you want to make sure you are going with a provider that is legitimate and creditworthy. Your first step should be to visit your state's Department of Insurance website to learn the rating for each home insurance company licensed to conduct business in your state, as well as any consumer complaints lodged against the insurance company. The site also should provide a typical average cost of home insurance in different counties and cities.
· Review Each Company
Investigate home insurance companies you're considering via their scores on the websites of the top credit agencies (such as A.M. Best, Moody's, J.D. Power, Standard & Poor's) and those of the National Association of Insurance Commissioners and Weiss Research. These sites track consumer complaints against the companies as well as general customer feedback, the processing of claims, and other data. In some instances, these websites also rate a home insurance company's financial health to determine whether the company is able to pay out claims.
· Look at Claims Response Data
Following a large loss, the burden of paying out-of-pocket to repair your home and waiting for reimbursement from your insurer could place you in a difficult financial position. A number of insurers are outsourcing core functions, including the handling of claims.
Before purchasing a policy, find out whether licensed adjusters or third-party call centers will be receiving and handling your claims calls. Look for a carrier with a proven track record of fair, timely settlements and make sure to understand your insurer's stance on holdback provisions, which is when an insurance company holds back a portion of their payment until a homeowner can prove that they have started repairs.
· Check on Current Policyholder Satisfaction
Ask any potential insurance agent for the company's retention ratebased on the percentage of policyholders who renew each year. Many companies report retention rates between 80 percent and 90 percent. You can also find satisfaction information in annual reports, online reviews, and recommendations from friends and relatives you trust.
· Get Multiple Quotations
Request quotations from multiple insurance companies, including any insurer with whom you already do business for insurance on your automobile, boat, or other property. As a loyal customer, you may be offered a better rate.
Ask about Discounts for Seniors
Some companies provide a special discount for seniors or for people who work from home. The rationale is both these groups tend to be on-premises more often—leaving their houses less prone to burglary.
InsureYouKnow.org
After you've selected your new home, submitted your down payment and closing costs, and arranged for homeowners insurance, keep a record of all these transactions at InsureYouKnow.org. You'll also be able to keep annual records of your property tax fees, homeowners insurance premiums, any claims you file, and corresponding payments to cover damages or thefts of your property.