Meal Planning on a Budget Without Compromising Ingredients
March 1, 2023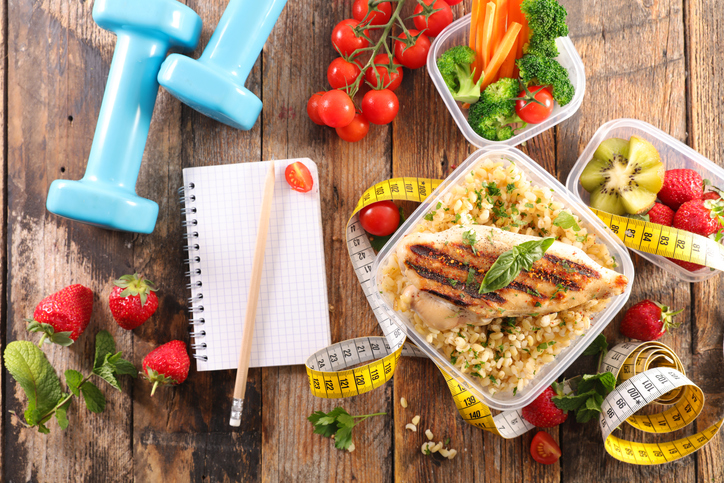 Grocery prices are up 11.8% as of December 2022, while certain items, like eggs are up 138% according to the most recent Bureau of Labor Statistics data. With grocery prices soaring, many of us find ourselves pausing in the aisles, debating about whether or not we actually need something. "Meal planning is one way to edit down your shopping list to weekly essentials and save money," said certified financial planner Ted Jenkin.
Here are five tips to keep your ingredients healthy, and your bottom line low:
Know your prices. Though making more than one stop can be more time consuming, it can save you a ton of money. Margaux Laskey of the NYT suggests visiting a couple of different stores to take advantage of sales. When you begin keeping track of prices, you may start by taking notes on your phone, but eventually, you'll memorize them, knowing where to get your regular items at the best price. When in doubt, a quick internet search will tell you whether or not you're being gouged; coffee is an excellent example of this.
Take an inventory of what you already have. Frozen meat, perishables, and pantry items are the first three things to check when making your list. For instance, if you already have a jar of marinara and a box of pasta, then you may only need to get ground beef for a fun spaghetti night.
Always shop what's on sale. BOGO (buy one get one) sales are great for pricier things like cheese and staples like cereal. "If you spot a good sale on your favorite, stock up!" emphasizes Laskey. She adds that cereal can also be used in cereal bars, pie crusts, and even as bread crumbs. Next, the produce and meat that's on sale should be the items that help you decide what's for dinner. Vegetables on sale will make excellent side dishes to almost any meat that's also on sale.
Keep breakfast simple, and use last night's leftovers for lunch the next day. Food will never go to waste if you plan on eating leftovers the next day for lunch. Plus, if you have some leftovers piling up in the fridge, plan on a leftover dinner night. For breakfast, stick to a simple rotation; cereal, oatmeal, and yogurt are all inexpensive and pair well with fresh fruit.
Give the pantry some love. You don't need to buy fresh to incorporate produce into your diet. Salsa, marinara, canned veggies, apple sauce, fruit cups, and jams are examples of working produce into your diet without having to buy fresh. Dietitian Mike Gorski points out that with these items "you aren't sacrificing nutritional value for convenience and reduced costs." Canned seafood is another way to save; tuna (tuna salad), salmon (salmon cakes), and clams (linguini and clams) will almost always be less expensive than their fresh counterparts.
When in a Pinch, be Realistic
You may find that the store is out of something you need or it's just really priced too high for your budget; let it go, and be flexible. Some nights, you may not feel well or just be too tired to cook, so have a pre-allocated takeout budget ready. Keep a drawer full of menus and coupons, and know your specials. Many locations have kids-eat-free nights, while grocery stores offer weekday specials too, such as $5 rotisserie chicken days. "Never underestimate the power of a rotisserie chicken," said Vaughn Vreeland of NYT Cooking, who eats some for dinner, then shreds the remaining meat and uses it later in chicken salad and soup.
InsureYouKnow.org
If you are one of the 64% of Americans living paycheck to paycheck, creating a budget is imperative. There are several free resources online to help you plan and budget your monthly expenses as well as devise a meal plan for the week. At insureyouknow.org, we recommend that you track your monthly expenses at the grocery store and file receipts, important documents, and all of your family records.
Turning 18: Planning Ahead
January 30, 2023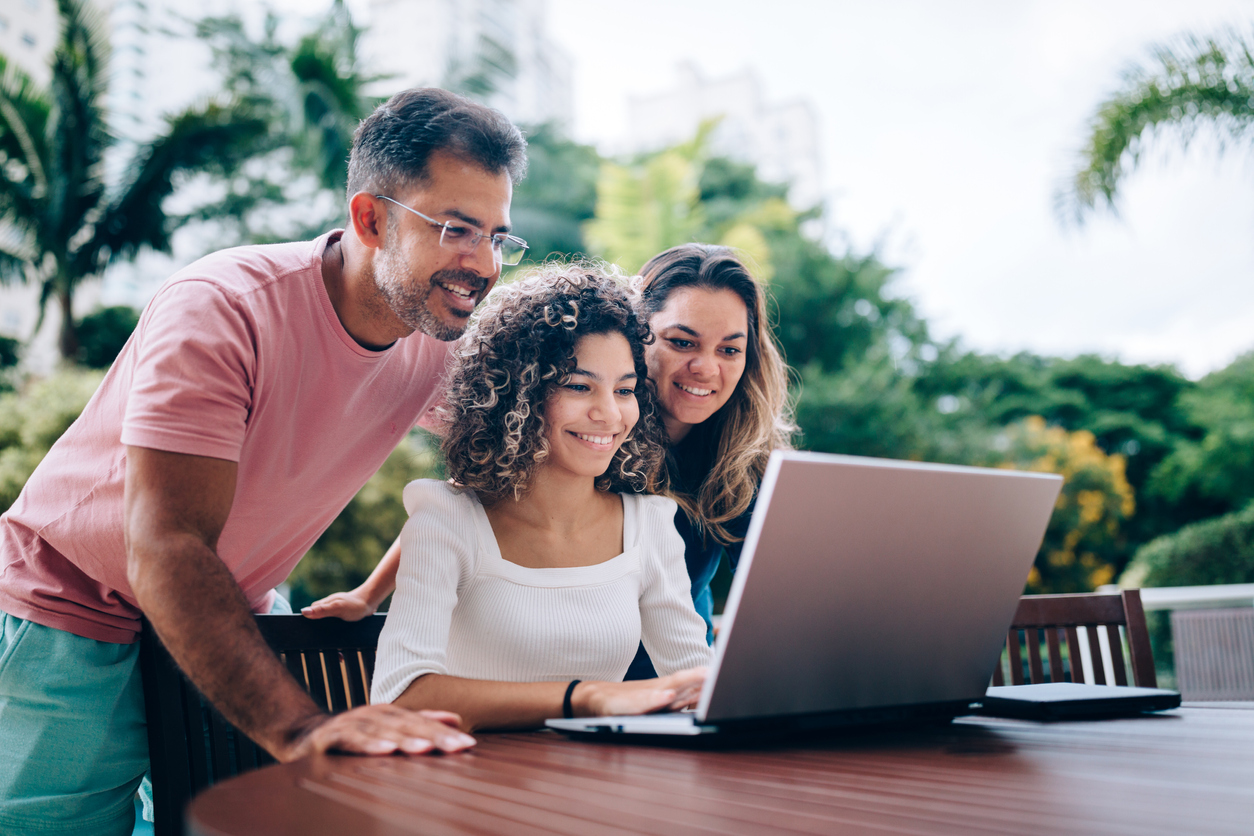 Turning 18 is a momentous occasion, accompanied by many new freedoms and opportunities along with increased responsibilities and most notably, the official recognition of an individual as a legal adult in the eyes of the law.
While your child will enjoy the many exciting perks that accompany their newfound adulthood such as staying out without a curfew and gaining the right to vote and make their voice heard they'll also reap the more exciting benefits like accessing financial accounts in their name that they previously may not have had access to and entering legally-binding contracts. Hence, there is much accountability to be taken and responsibility to operate with as one navigates through these new freedoms.
Sign a Medical Power of Attorney
You will find that upon waking up the night after your child turns 18, that they are no longer under your guardianship on healthcare portals where you could initiate care and treatment on their behalf. Arguably one of the most important measures a parent can take upon the commencement of their child's adulthood to guarantee their ongoing support and involvement in their lives is a Medical Power of Attorney (MPOA). It grants a select individual the ability to make healthcare decisions on one's behalf in the event that they're unable to as a result of injury or illness. Without completing this task ahead of time, parents face the risk of time-consuming guardianship battles in court that could hinder them from making medical decisions for their child (such as in the event of a car accident or incapacitating illness) in a timely manner, leaving the ultimate outcome in the hands of the court.
Durable Power of Attorney
While your child may enjoy the many highly-anticipated freedoms that come with adulthood, they are likely still financially dependent on you as their parents. This includes coverage under a parent's auto and health insurance. Creating a Durable Power of Attorney (DPOA) allows parents to assist in the management of their child's finances and enables parents the ability to access bank accounts, sign tax returns, and complete other transactions as well as the ability to act on behalf of the child if they are a different part of the world, are incapacitated, or are otherwise unable to.
HIPAA Waiver
Under the Health Insurance Portability and Accountability Act (HIPAA), an individual's personal health information is protected. Once a child turns 18, healthcare providers can no longer legally disclose information regarding their patient records or treatment plans to their parents, even if they happen to be on their insurance plan. This can prove an impediment for parents seeking to know the status of their child's health or make necessary medical decisions for them. Having the necessary medical records and information regarding your child's health is especially essential in the case a parent needs to exercise their Medical Power of Attorney. A signed HIPAA release form by your child grants parents and guardians the ability to access their medical records and speak with their healthcare providers.
FERPA Waiver
The Family Educational Rights and Privacy Act (FERPA), in a manner similar to HIPAA, protects the privacy of educational records including report cards, test scores, and disciplinary records. When a child turns 18, their educational record becomes their own and cannot be released to their parents without their consent, despite the fact that their parents may be funding their tuition. A FERPA waiver permits parents of adult children to maintain access to these records and continue to be able to request amendments to them as needed.
Insureyouknow.org
Though your child may always remain your child in your eyes, the reality is at 18 they will earn the status of a legal adult, coinciding with the expansion of many of their freedoms, while simultaneously, many will be relinquished from you as the parent. Despite this abrupt shift, it is likely your child will still be largely dependent on you, as such, there are important steps you will want to take to ensure you can best support your child. Planning ahead by filling out the necessary documentation can provide a great sense of relief and guarantee that you can continue to support them. Keep a record of the documents you fill out at insureyouknow.org to easily keep track of them and access them.