Health and Economic Costs of Dealing with Chronic Illness
September 1, 2023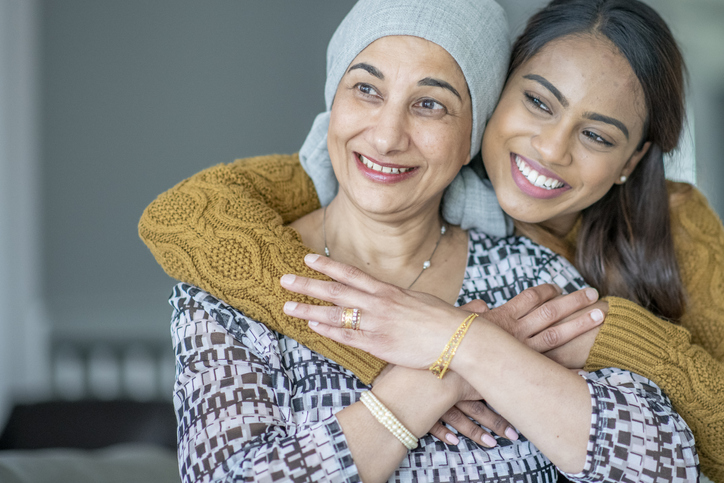 While the diagnosis of a chronic illness is upsetting enough, the financial ramifications of needing ongoing care often hit the hardest. Medical issues account for two-thirds of all US bankruptcies, making them the number one reason people file; forty percent of people who are diagnosed with cancer are bankrupt within four years of their diagnosis. For those who are chronically ill, healthcare is the number three line item for budgeting, while it's number 10 for healthy individuals.
The costs of living with a chronic illness is not limited to financial burdens though; a chronic illness can also lead to even more health and interpersonal issues.
A Decline in Mental Well-Being
Health impairments can exacerbate existing mental health conditions, like depression, or cause new issues to arise, such as anxiety. Being diagnosed with an illness that's incurable or being unsure about whether or not the symptoms will improve is going to cause an immense amount of stress in patients. People who feel ill often may also end up feeling guilty for not being able to fulfill their personal responsibilities and show up fully for their loved ones.These mental and physical chronic conditions can lead to harmful degrees of social isolation and perpetuate a cycle of declining overall health.
When considering the connection between physical and mental health, it has been shown that those who report feeling lonely suffer from higher rates of morbidity, infection, depression, and cognitive decline. Living with a chronic illness doesn't have to equate to a lonely life though, and may even lead to more meaningful relationships, according to Caroyn Hax, an advice columnist for the Washington Post. In her response to a reader with multiple sclerosis, she stated "Although your illness will deter some potential companions, your ability to plan it into a full, rewarding and well-managed life will attract others — specifically those people who appreciate that circumstances change but character does not."
An Inability to Work and Losing Health Benefits
Many people suffering from chronic health issues may begin to find it difficult if not impossible to go to work consistently. Many people who deal with chronic health issues––such as Charlene Marshall who is a Pulmonary Fibrosis patient–– find it difficult if not impossible to go to work consistently. "Whether the fatigue I feel is from managing the disease or the disease progression, daily activities become exhausting and hard to manage," she shares. Unfortunately, many people suffering from a chronic condition may begin to be viewed as unreliable by their supervisors, leading to termination, while others may need to resign as they find it impossible to keep working.
For many, losing their job also means losing their health benefits. Those who can no longer work may become reliant on spousal coverage or public assistance, which is likely why 99 percent of Medicare and 80 percent of Medicaid spending goes toward the treatment of chronic disease. Not only does the inability to work affect individuals and their families, but lower labor force participation rates affect society as a whole and are linked to slower economic growth, a higher dependency ratio, and higher tax rates.
Straining Personal Relationships
The inability to work due to chronic illness can lead to financial strain on an individual's entire family. Not only may family members need to help pay for care, but they may also need to take time from work to care for their loved ones who are undergoing treatment that makes them ill, need help with daily activities, or have just had a major surgery. Between new bills and extended care, the financial struggles of the chronically ill can spread easily to those who care for them most.
People who have a loved one that is suffering from a chronic health condition may also experience stress, concern, and an overwhelming sense of helplessness. Battling a chronic illness doesn't always have to come with negative interpersonal effects though. Many people actually find that their relationships are strengthened through their health struggles. Marshall, for instance, shares that she is grateful for a strengthened social circle. "I'm blessed to have a network of great friends who support me despite IPF and who are always willing to listen."
How We Can All Fight Chronic Disease
By working together, we can help build up the next generation for a healthier life through education about the prevention of many chronic diseases. Eating well, regular exercise, and avoiding substance abuse are all behaviors that may reduce the risk of becoming chronically ill. On a societal level, we can address the underlying determinants of health, including one's environment, education, and access to healthcare. For instance, since many chronic diseases, including cardiovascular disease, diabetes, and arthritis, are associated with poor diet and obesity, the FDA is currently working to make sure US eating patterns are meeting federal dietary guidelines.
If you or a loved one are struggling through a chronic illness, know that you are not alone. The CDC estimates that 6 in 10 adults living in the US have at least one chronic disease, while 4 in 10 suffer from at least two or more. Insureyouknow.org can help you keep track of medical records, doctor's appointments, financial planning, and other important documentation regarding your health and finances. Getting organized and keeping a plan are easy ways to get more peace of mind on your life's journey through a chronic illness.
Take These Five Simple Steps to be Healthy at Any Age
July 14, 2023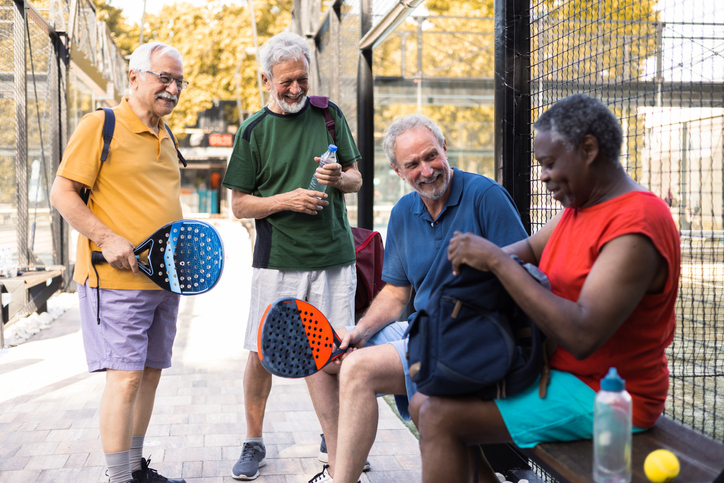 Cognition, our ability to think clearly, often declines as we get older. While some may develop Alzheimer's or dementia, many will experience changes in learning, memory and thinking. Research proves that taking small steps toward living a healthier life helps to minimize declines in cognition, such as maintaining physical activity. Incorporating regular exercise is just one of the following five simple steps to be healthy at any age.
1.     Exercise regularly.
"Exercise is also one of the best things you can do to help prevent dementia and other cognitive changes," says Argye Hillis, M.D. at John Hopkins Medicine. "Once you're cleared by your doctor, aim for at least 30 minutes of physical activity most days of the week." Combining eleven studies, the Alzheimer's Society found that regular exercise reduced the risk of developing dementia by 30 percent, and the risk of Alzheimer's specifically was reduced by as much as 45 percent.
If exercise is something you loathe, it doesn't take a lot of strenuous activity to improve one's overall health dramatically. Walking for a total of 30 minutes a day helps keep the brain healthy by delivering more blood and oxygen to cells. In addition to preventing Alzheimer's, walking can boost mood, keep bones and muscles strong, and reduce the risk of other diseases, such as heart disease and diabetes.
When someone is ready to get serious about preventing age-related problems, resistance training is going to be the best place to start. "The average woman can lose 23 percent of her muscle mass between the ages of 30 and 70," says Fabio Comana, an exercise physiologist at the National Academy of Sports Medicine. "Resistance workouts in particular – can increase mass and strength well into your 90s."
Resistance training is simply exercising your muscles using an opposing force, and the best part is that anyone can practice resistance training using no more than their body weight. Squats, push ups, and planks are all examples of resistance training that can be practiced anywhere.
2.     Improve your diet.
It is undeniable that the food someone eats plays a major role in how they feel. "Ninety percent of the diseases known to man are caused by cheap foodstuffs," said Victor Lindlahr, an American nutritionist in the 1930s. "You are what you eat." If someone wants to feel good, then there's no way around eating better.
In 2022, the U.S. News & World Report named the Mediterranean diet the Best Overall Diet for the fifth year in a row. According to research by Harvard Medical School, the Mediterranean diet may help prevent heart attacks, strokes, and premature death. "The latest research shows that a low-glycemic diet high in fresh fruits and vegetables, whole grains, and lean protein is healthiest," Jeffrey Benabio, M.D. at Kaiser Permanente Primary Care, tells patients.
3.     Make quality sleep a priority.
Did you know that not getting enough sleep can put an individual at higher risk for developing diabetes, cardiovascular disease, depression, and even obesity? Recent research even shows a link between insomnia and accelerated aging of the brain. "Too many of us treat sleep as a luxury instead of a need," says Dr. Benabio of Kaiser. "If I could encourage people to make one healthy change, it would be to sleep more."
The National Sleep Foundation recommends adults get 7 to 9 hours of quality sleep every night. They also point out that most sleep problems are a result of underlying medical conditions, such as acid reflux, which is why addressing any sleeping problems with one's doctor is a good place to start.
4.     Schedule regular checkups with your doctor.
Regular checkups with the doctor, dentist, and other specialists are invaluable opportunities for people to catch problems early and treat them before they become bigger problems. A 2021 study by the National Library of Medicine found that individuals who went to the doctor regularly reported improved quality of life and feelings of wellness. Plus, visiting the dentist and preventing inflammation in the mouth can help manage other inflammatory conditions like diabetes and heart disease, according to the American Academy of Periodontology. Keeping up on these yearly appointments and follow ups is a simple thing that can reap life-saving benefits.
5.     Take Time to Connect
The World Health Organization estimates that more than 300 million people worldwide suffer from depression, with many more affected by anxiety disorders. Someone who feels lonely is more likely to get dementia or depression. This is because such individuals have higher levels of stress hormones which cause inflammation in the body and a lowered immune response. Strong friendships alleviate stress, improve emotional well-being, and are markers of physical health. Experts suggest people can grow their social connection by creating a community through their work relationships, by volunteering, and by making friendships a priority.  "Strong bonds won't happen overnight, but starting small and prioritizing friendships as an important part of your life can bring more happiness, less stress and more support," says Adam Smiley Poswolsky, author of Friendship in the Age of Loneliness. "You know someone is a true friend when they have your back when you're sick, when you lose your job, when you make a mistake, when you're going through a break-up, when you're stressed, when you're sad."
Stress is inevitable, and it is proven to negatively affect one's health. By following these five simple steps, anyone can decrease their levels of stress and increase their overall wellness. Physical activity, eating a balanced diet, good sleep, and social support can all combat the effects of stress on the body. You may be thinking that while you're already stretched thin, fitting in these healthy practices may cause you more stress. That's why starting small with manageable changes will help you incorporate these steps into your routine. Insureyouknow.org can help you manage regular checkups and social engagements and even keep track of medical records, diet journals, sleep data, and exercise logs. Keeping all of your information in one place makes it easy to recognize the positive impact these simple steps will have on your overall health.
Advocating for Your Patient Rights as a Person of Color
June 15, 2023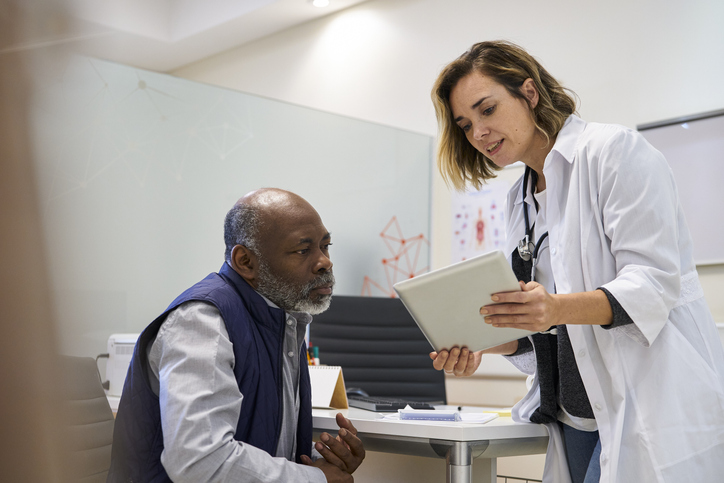 Racial disparity in health care is an ongoing challenge in the United States. While there are several social determinants, such as genetics and health behaviors, that impact the quality of healthcare an individual may receive, implicit bias is just one part of it. According to the CDC racial and ethnic minority groups, especially Black Americans are at a higher risk for stroke, cancer, heart diseases, asthma, and other ailments. Racism, both structural and interpersonal, negatively impacts mental and physical health, causing further inequalities across the social determinants of health.  So how will you ensure that you receive quality care as a person of color?
Taking Steps Toward Real Improvement
Changing racial injustice within healthcare starts with educating providers about their biases, but real change can also happen during conversations with loved ones or people speaking up when they witness injustices. When discussing racism in healthcare though, it would be impossible to ignore the correlation between insurance coverage and racism. Since 29% of Black Americans are on Medicaid (compared to 17% of White Americans), policy makers could make Medicaid coverage more meaningful by paying the physicians and hospitals more financial coverage for services rendered under Medicaid. For patients who don't qualify for Medicaid or are not offered insurance coverage through employment, it's important they know about discounted plans offered through Healthcare.gov.
How to Receive Proper Care as a Patient
A poor patient-doctor relationship will prevent patients from thriving and being the healthiest possible versions of themselves. If you feel like the doctor doesn't listen to you or rushes you through your appointment, then it's time to shop around for a new doctor. Even if it takes going through several doctors before finding one that actually listens and takes their time with you, then this (unfortunately) is the process that's required in order to receive proper care. A good doctor will explain all possible treatment options to their patients and then work with them to determine which one is best.
Besides changing doctors when you don't feel heard or are given your due time, it's important to speak up at your appointment. If you're concerned about something, no matter how trite or embarrassing it might be, tell your doctor. They cannot make an accurate diagnosis if they don't know everything that's going on. After any doctor's appointment, it's important that patients request copies of their medical records. Medical records help both patients and other doctors keep track of any changes in your health. Lastly, patients should always follow-up with their doctors for test results instead of waiting to hear back from them.
Whatever you do, don't let health coverage delay seeking medical attention. In case of an emergency, go to the ER; emergency rooms are required to provide treatment regardless of an individual having insurance or their ability to pay for services. There are also many medical facilities that provide routine care to people who don't have insurance; these facilities include community health centers, departments of health, urgent care clinics who may offer reduced costs for those without insurance, and pharmacy care clinics.
Health literacy is important. This means being able to find, access, and make informed decision about one's health. CDC's Office of Health Equity has a series of short informative videos on these and other topics such as social determinants of health, racism and health, and intersectionality on their website.
Family physician Dr. Kimberley Foster advises that people need to be their own advocates; they should treat their own health concerns in the same way they would handle their child's, which is often proactive. "At the end of the day it's your health," says Dr. Foster. "Don't let politeness or fear stop you from being your own advocate." 
The number one thing anyone can do in ensuring they receive proper health care is to be their own health advocate. If you feel dismissed by any professional at any time, seek a second opinion elsewhere, and bring your medical records with you. Insureyouknow.org can help people store all of their medical records and history in one place so that managing one's health becomes less daunting. While racism is difficult to discuss, health problems can be even scarier, but with all of your history stored in one easy-to-access place, getting to the bottom of your health can become a more empowered process.
Meal Planning on a Budget Without Compromising Ingredients
March 1, 2023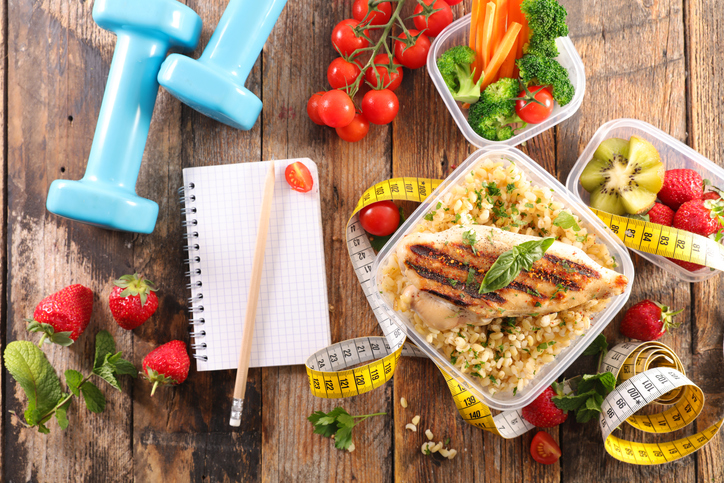 Grocery prices are up 11.8% as of December 2022, while certain items, like eggs are up 138% according to the most recent Bureau of Labor Statistics data. With grocery prices soaring, many of us find ourselves pausing in the aisles, debating about whether or not we actually need something. "Meal planning is one way to edit down your shopping list to weekly essentials and save money," said certified financial planner Ted Jenkin.
Here are five tips to keep your ingredients healthy, and your bottom line low:
Know your prices. Though making more than one stop can be more time consuming, it can save you a ton of money. Margaux Laskey of the NYT suggests visiting a couple of different stores to take advantage of sales. When you begin keeping track of prices, you may start by taking notes on your phone, but eventually, you'll memorize them, knowing where to get your regular items at the best price. When in doubt, a quick internet search will tell you whether or not you're being gouged; coffee is an excellent example of this.
Take an inventory of what you already have. Frozen meat, perishables, and pantry items are the first three things to check when making your list. For instance, if you already have a jar of marinara and a box of pasta, then you may only need to get ground beef for a fun spaghetti night.
Always shop what's on sale. BOGO (buy one get one) sales are great for pricier things like cheese and staples like cereal. "If you spot a good sale on your favorite, stock up!" emphasizes Laskey. She adds that cereal can also be used in cereal bars, pie crusts, and even as bread crumbs. Next, the produce and meat that's on sale should be the items that help you decide what's for dinner. Vegetables on sale will make excellent side dishes to almost any meat that's also on sale.
Keep breakfast simple, and use last night's leftovers for lunch the next day. Food will never go to waste if you plan on eating leftovers the next day for lunch. Plus, if you have some leftovers piling up in the fridge, plan on a leftover dinner night. For breakfast, stick to a simple rotation; cereal, oatmeal, and yogurt are all inexpensive and pair well with fresh fruit.
Give the pantry some love. You don't need to buy fresh to incorporate produce into your diet. Salsa, marinara, canned veggies, apple sauce, fruit cups, and jams are examples of working produce into your diet without having to buy fresh. Dietitian Mike Gorski points out that with these items "you aren't sacrificing nutritional value for convenience and reduced costs." Canned seafood is another way to save; tuna (tuna salad), salmon (salmon cakes), and clams (linguini and clams) will almost always be less expensive than their fresh counterparts.
When in a Pinch, be Realistic
You may find that the store is out of something you need or it's just really priced too high for your budget; let it go, and be flexible. Some nights, you may not feel well or just be too tired to cook, so have a pre-allocated takeout budget ready. Keep a drawer full of menus and coupons, and know your specials. Many locations have kids-eat-free nights, while grocery stores offer weekday specials too, such as $5 rotisserie chicken days. "Never underestimate the power of a rotisserie chicken," said Vaughn Vreeland of NYT Cooking, who eats some for dinner, then shreds the remaining meat and uses it later in chicken salad and soup.
InsureYouKnow.org
If you are one of the 64% of Americans living paycheck to paycheck, creating a budget is imperative. There are several free resources online to help you plan and budget your monthly expenses as well as devise a meal plan for the week. At insureyouknow.org, we recommend that you track your monthly expenses at the grocery store and file receipts, important documents, and all of your family records.
Turning 18: Planning Ahead
January 30, 2023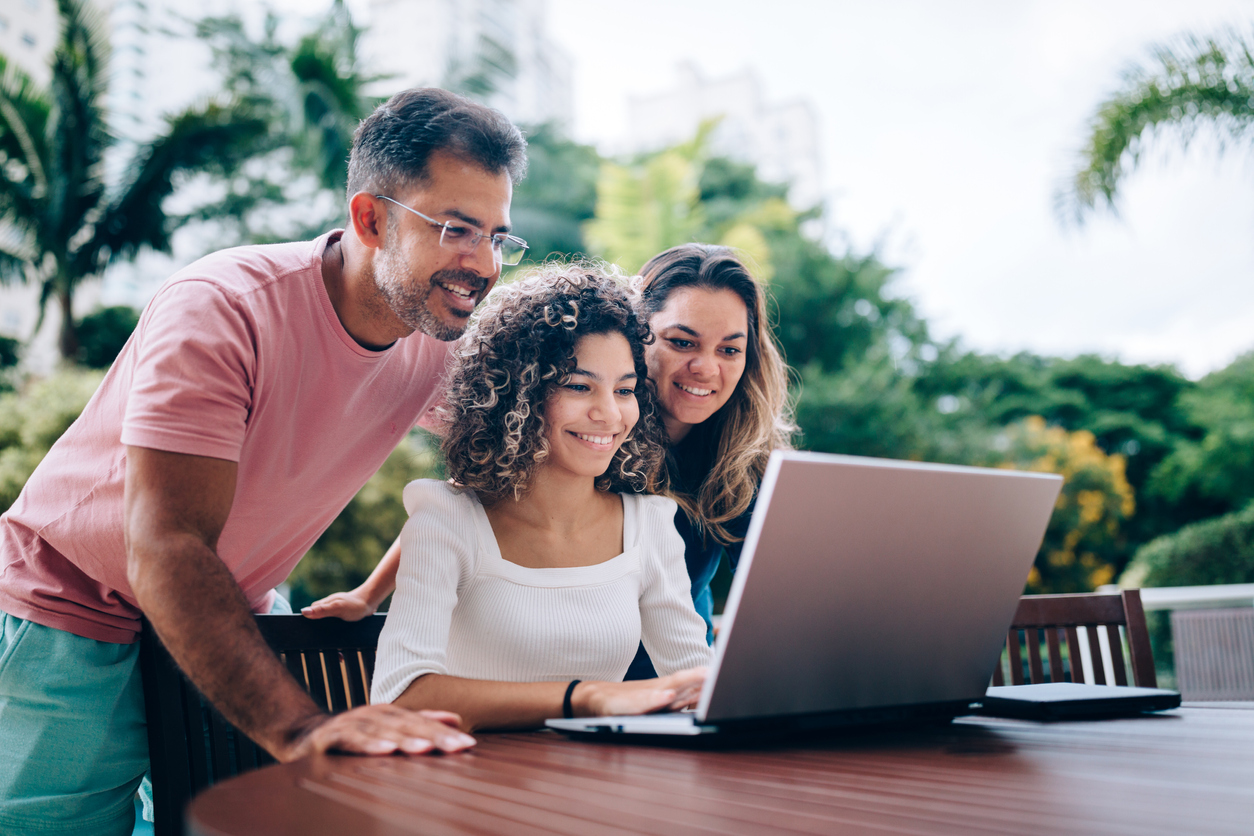 Turning 18 is a momentous occasion, accompanied by many new freedoms and opportunities along with increased responsibilities and most notably, the official recognition of an individual as a legal adult in the eyes of the law.
While your child will enjoy the many exciting perks that accompany their newfound adulthood such as staying out without a curfew and gaining the right to vote and make their voice heard they'll also reap the more exciting benefits like accessing financial accounts in their name that they previously may not have had access to and entering legally-binding contracts. Hence, there is much accountability to be taken and responsibility to operate with as one navigates through these new freedoms.
Sign a Medical Power of Attorney
You will find that upon waking up the night after your child turns 18, that they are no longer under your guardianship on healthcare portals where you could initiate care and treatment on their behalf. Arguably one of the most important measures a parent can take upon the commencement of their child's adulthood to guarantee their ongoing support and involvement in their lives is a Medical Power of Attorney (MPOA). It grants a select individual the ability to make healthcare decisions on one's behalf in the event that they're unable to as a result of injury or illness. Without completing this task ahead of time, parents face the risk of time-consuming guardianship battles in court that could hinder them from making medical decisions for their child (such as in the event of a car accident or incapacitating illness) in a timely manner, leaving the ultimate outcome in the hands of the court.
Durable Power of Attorney
While your child may enjoy the many highly-anticipated freedoms that come with adulthood, they are likely still financially dependent on you as their parents. This includes coverage under a parent's auto and health insurance. Creating a Durable Power of Attorney (DPOA) allows parents to assist in the management of their child's finances and enables parents the ability to access bank accounts, sign tax returns, and complete other transactions as well as the ability to act on behalf of the child if they are a different part of the world, are incapacitated, or are otherwise unable to.
HIPAA Waiver
Under the Health Insurance Portability and Accountability Act (HIPAA), an individual's personal health information is protected. Once a child turns 18, healthcare providers can no longer legally disclose information regarding their patient records or treatment plans to their parents, even if they happen to be on their insurance plan. This can prove an impediment for parents seeking to know the status of their child's health or make necessary medical decisions for them. Having the necessary medical records and information regarding your child's health is especially essential in the case a parent needs to exercise their Medical Power of Attorney. A signed HIPAA release form by your child grants parents and guardians the ability to access their medical records and speak with their healthcare providers.
FERPA Waiver
The Family Educational Rights and Privacy Act (FERPA), in a manner similar to HIPAA, protects the privacy of educational records including report cards, test scores, and disciplinary records. When a child turns 18, their educational record becomes their own and cannot be released to their parents without their consent, despite the fact that their parents may be funding their tuition. A FERPA waiver permits parents of adult children to maintain access to these records and continue to be able to request amendments to them as needed.
Insureyouknow.org
Though your child may always remain your child in your eyes, the reality is at 18 they will earn the status of a legal adult, coinciding with the expansion of many of their freedoms, while simultaneously, many will be relinquished from you as the parent. Despite this abrupt shift, it is likely your child will still be largely dependent on you, as such, there are important steps you will want to take to ensure you can best support your child. Planning ahead by filling out the necessary documentation can provide a great sense of relief and guarantee that you can continue to support them. Keep a record of the documents you fill out at insureyouknow.org to easily keep track of them and access them.