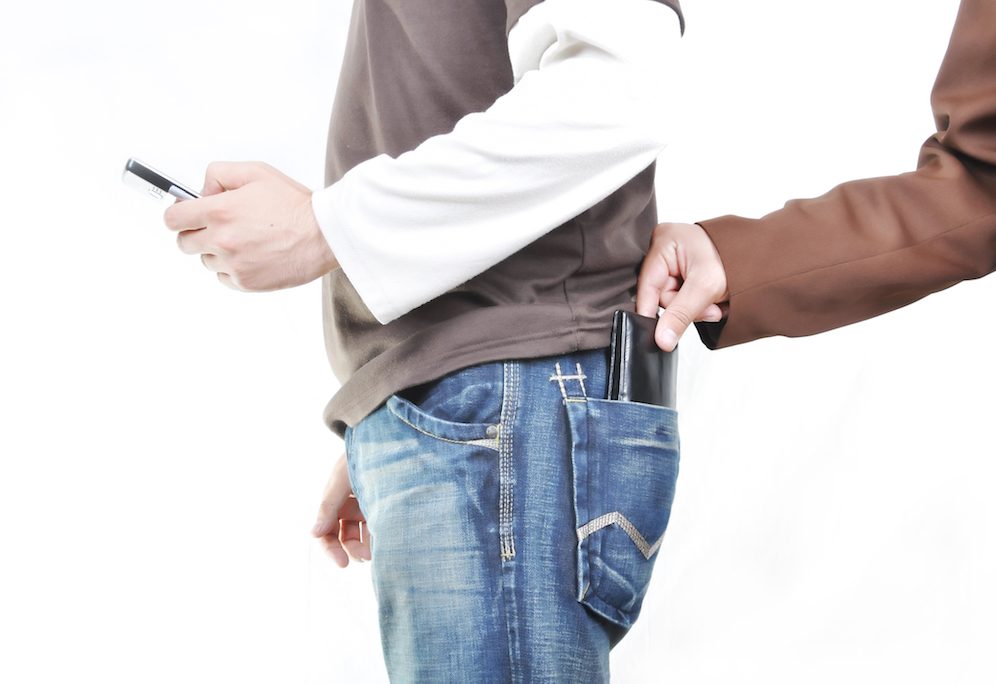 It happens to the best of us. You set your purse on the bench next to you and leave it behind when you get up to chase down your toddler; it's gone when you return. Or you take out your wallet to pay for something, get distracted, and forget to put it back in your pocket.
Whatever the case, you lose your wallet. Now what do you do?
It's not easy to replace everything in your wallet. Some of the more sentimental items, like the movie ticket you saved from your first date with your now-husband, will be gone forever. But luckily, you probably can get new prints of any photos you were carrying—and you definitely can get new credit cards and a new driver's license.
Here are the steps you should take if you lose your wallet.
Cancel your debit and credit cards. If you have a debit card, the first thing you want to do is report the loss to your bank since the card is directly tied to your checking account. Then start calling those credit card companies. Make sure you log on to InsureYouKnow.org, where you've smartly stored all the information you'll need for each card: the name of the issuing bank, the bank's customer service number, and your account number. Don't forget about any store cards you might have.
File a police report. Obviously the police don't have time to track down every stolen wallet. Nonetheless, it's important to report the loss. That way, if someone tries to steal your identity using the information in your lost wallet, you have proof of the incident. Be sure to keep a copy of the police report for your records.
Replace your driver's license. This step is a little more involved. You most likely will have to head down to your local Department of Motor Vehicles (DMV) and handle this in person. The DMV will probably encourage you to file a police report, which is another reason you want to complete the second step; some states may even waive the replacement fee if you provide proof your wallet was stolen.
Replace your other cards. From your health insurance card to your warehouse club card, there's a good chance you carry more cards in your wallet than you think. It'll be a process, but you need to contact all the companies associated with those cards and request replacements (and yes, that includes your library card; you don't want to be hit with a bunch of late fees months after you thought this nightmare was over).
Place a fraud alert on your accounts. To further protect you against identity theft, you'll want the three major credit reporting bureaus (Equifax, Experian, and TransUnion) to put a fraud alert on your file. You only need to call one of them; the company you call is required to notify the other two. It's a good idea to order a copy of your credit report from each company to make sure everything looks right. Remember, you can order a free copy of your credit report from each of the three bureaus every 12 months at annualcreditreport.com.
Losing your wallet is a hassle—and that's another reason why it's important to store your vital financial information and other documents on InsureYouKnow.org. Being able to find the information you need quickly and easily will save you a lot of time and headache.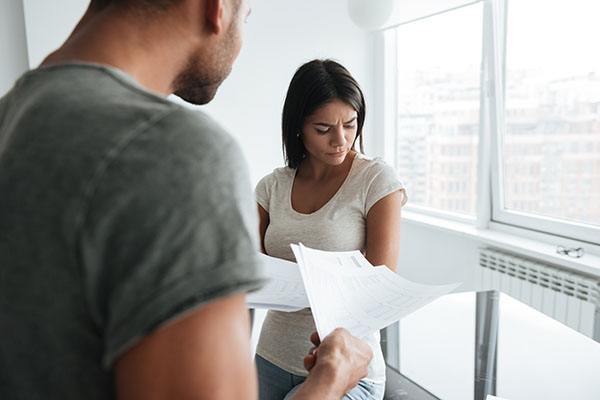 You're a responsible person. You're saving for retirement. You have a 529 plan set up to help pay for your daughter's college education. Your car is paid off. You have an adequate amount of life insurance. You're using InsureYouKnow to make sure your loved ones know how to access your important documents and financial information if needed. And you have six months of living expenses set aside in an emergency fund.
Then the unexpected happens: The alternator goes out in your car. It's going to cost $400 to replace it.
Where do you find the money to pay for it?
If you answered, "My emergency fund," you may want to take another look at your definition of "emergency."
Your emergency fund is money you have socked away in case of a major life event, such as a job loss, divorce, or medical issue. This money would be used to cover your day-to-day expenses and bills if needed.
Washington Post columnist Michelle Singletary advocates the use of a separate fund—the "life happens" fund—for those pesky but somewhat predictable expenses that crop up.
"You'll withdraw money from this fund to pay for unexpected or major expenses that don't quite fit the dire straits definition," Singletary wrote. "Car repairs would come out of this account. Start with trying to save $500, ideally increasing to a few thousand."
Whether you call it the "life happens" fund, the "just in case" fund, or some other term, this fund is for those immediate expenses that aren't quite catastrophic. These are expenses that result from situations that people often treat as emergencies but that in reality are expected, if irregular, like a broken appliance.
In an ideal world, you'd never touch your emergency fund. You wouldn't lose your job. You wouldn't get diagnosed with a major medical condition. You would have a regular, steady income with no major disruptive events in your life. For many people, this is indeed the case. That money sits in an easily accessible savings account where it earns minimal interest but supplies maximum peace of mind.
But even in an ideal world, you're probably going to tap into your life happens fund fairly regularly. Even the most budget-obsessed person can't predict every expense that may appear, such as the following:
A storm blows through, knocking large tree branches onto the roof of your house that have to be sawed apart and hauled away.
Your dog swallows a tennis ball and needs emergency surgery to remove it.
Your toddler climbs onto the dishwasher door one too many times and it finally breaks.
Your aunt dies and you need to fly out for the funeral.
In many of these situations, life is already stressful enough without you needing to scramble to come up with money for the resulting expenses. And you don't want to tap into your emergency fund because that's money you never want to touch. The life happens fund is the perfect compromise. Like an emergency fund, it's kept in a savings account where it's accessible on a moment's notice. But unlike an emergency fund, taking money out of it won't potentially result in your water getting shut off when you suddenly find yourself without an income.
Keep in mind that because you do need to access this fund somewhat regularly, it's important to replace any money you take out as soon as possible. After all, life happens—and you never know when the next storm is going to pass through town.
Most of us, if not all of us have financial goals that we look forward to achieve regardless of the stage of life each one of us is in. However, achieving these goals might not be all that easy down the line especially with various eventualities that shift your priorities from time to time that change your family budget too. Therefore, being realistic as you set your financial goals is very important as well as tracking your progress for you to succeed in achieving these goals.
For those who are already in marriage, achieving personal financial goals will be a big lie especially if you do not sit down together and agree with your spouse how you intend to achieve that. It is better for couples to have similar financial goals based on a complete family budget to achieve what they have planned on achieving as far as their finances are concerned.
As you sit down to plan on your financial goals, setting out your short-term, mid-term and long-term financial goals is only the beginning. These plans may include an emergency fund, a dream vacation, retirement savings, new home, and college savings, among others. With this in mind, you can go ahead and determine how much money you will need for each of these.
Some of the discussions that revolve around a specific financial goal at this stage are the amount of money you will dedicate to that; if it is a school for your child, whether you will go for a private or state school. On the other hand, if it is a retirement plan, you need to base your calculation on when you plan to retire and the kind of life you wish to lead once you retire.
Next, you need to arrange your goals in order of priority and thereafter, determine how much time you have to save for each of the goals set. Normally, short-term goals are set to be fulfilled within one or two years while long-term ones take longer than this to fulfill. You also need to check how much interest your money will be gaining over time where you choose to keep it before that period elapses.
It might be difficult to determine the capital gain yields in future in this case but you can work with an estimate, which will give you a rough idea regarding the earnings to expect. Once you have all that in place, figure out how much you will need to save towards a particular goal each month and do not shy away at the sight of the huge amount of money you require to fulfill it.
You also need to monitor the progress every other month or quarterly and if you discover for some reason something is not working out as per your plans, sit down and review your family budget. This will help you realize expenses you can cut down so that savings can be made available to meet financial goals. Also, ensure that you have provisions for such windfall gains as tax refunds, bonuses, inheritances, and the like.
There are various kinds of savings to opt for and whenever one decides to save, it is with a particular intention in mind. Mostly, the plan is to use the funds to fulfill something in the future against a family budget and monthly expenses. This is what savings are all about but even with all the options available, individuals pay little or no attention to savings that are supposed to take care of emergencies.
The financial emergency fund implies that someone has some money set aside to take care of emergencies or what is commonly known as a rainy day. Whether you have a plan in place or not, it is definite that one day the rain is going to come beating down on you, and if you had not prepared for this, then it will be unfortunate.
It is recommended that one should have savings to cover between three to six months expenses in their emergency reserves. Even for the employed, this is important because in an unfortunate incident, one may get sacked and if they have some emergency fund in place, they could survive for some time.
As you prepare to set aside some emergency fund, you need to calculate all monthly expenses and base your savings on that. This will help you realize how much you need to save if you opt for the three months or six months plan. A quick look at each of this plans when you finally have the figure in mind can be alarming.
Individuals are forced to believe that this is a huge amount of money and that any of the two plans is too ambitious to achieve. This might be true but if you consider the amount of money you will need to save for retirement, then you get a complete change of mind because it is much more than three months or six months worth of savings.
From there, the next big question that many have on their minds is how they will be able to finance their emergency budget. You will be surprised to find that the answer to this question is within reach. Some off the ways to achieve this would be to cut down on the amount you send to your credit cards and put that cash in the emergency fund.
Other options are opting for a cheaper car as you shop for one, saving some money from your next bonus payment, reducing on your family budget on the time you go on vacation, dining out fewer times than you have been in the past, among other things. All these are things we do every other day yet we suggest that we have no money left to save.
You also need to assume that your emergency fund is a recurring expense that needs to be funded every other month to cultivate some discipline. Once you have the fund in place, do your best to protect it because it should only be used when an emergency crops up. There is no good day for an emergency to show up, so, the sooner you start saving, the better.