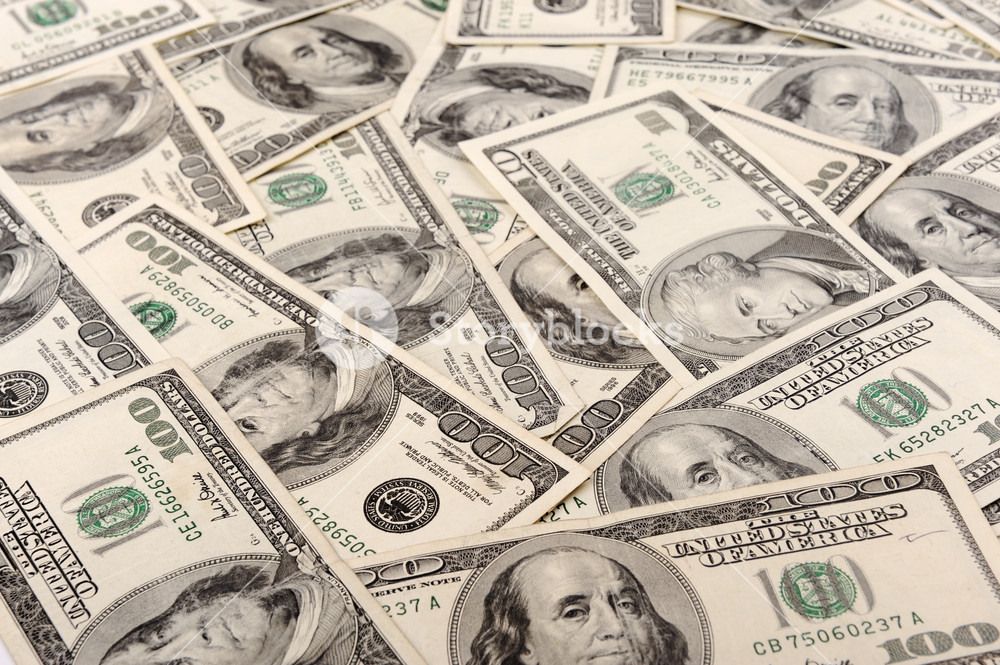 Individuals, communities, nonprofit organizations, and businesses continue to feel the ever-increasing effects of the COVID-19 pandemic. To help keep them afloat while dealing with diminished incomes and benefits, isolation away from friends, family, and colleagues, or facing an unknown future of returning to their previous careers or businesses, they can seek emergency financial assistance.
As the following selected links demonstrate, a variety of grantors are currently offering grants to assist in meeting financial challenges resulting in the continuing threat of COVID-19.
Grantspace by Candid provides a continually updated list of emergency financial resources including the following grant opportunities.
For Individuals
For Communities
For Small Businesses
For Nonprofits
In general, grant opportunities and corresponding applications adhere to strictly announced deadlines and requirements so potential grantees need to submit proposals on time and meet the specific provisions outlined in each grant's description. At InsureYouKnow.org, you can save your documents and files relating to grant applications and set up reminders to alert you to keep track of timelines for submitting grant applications and to check on grants awarded.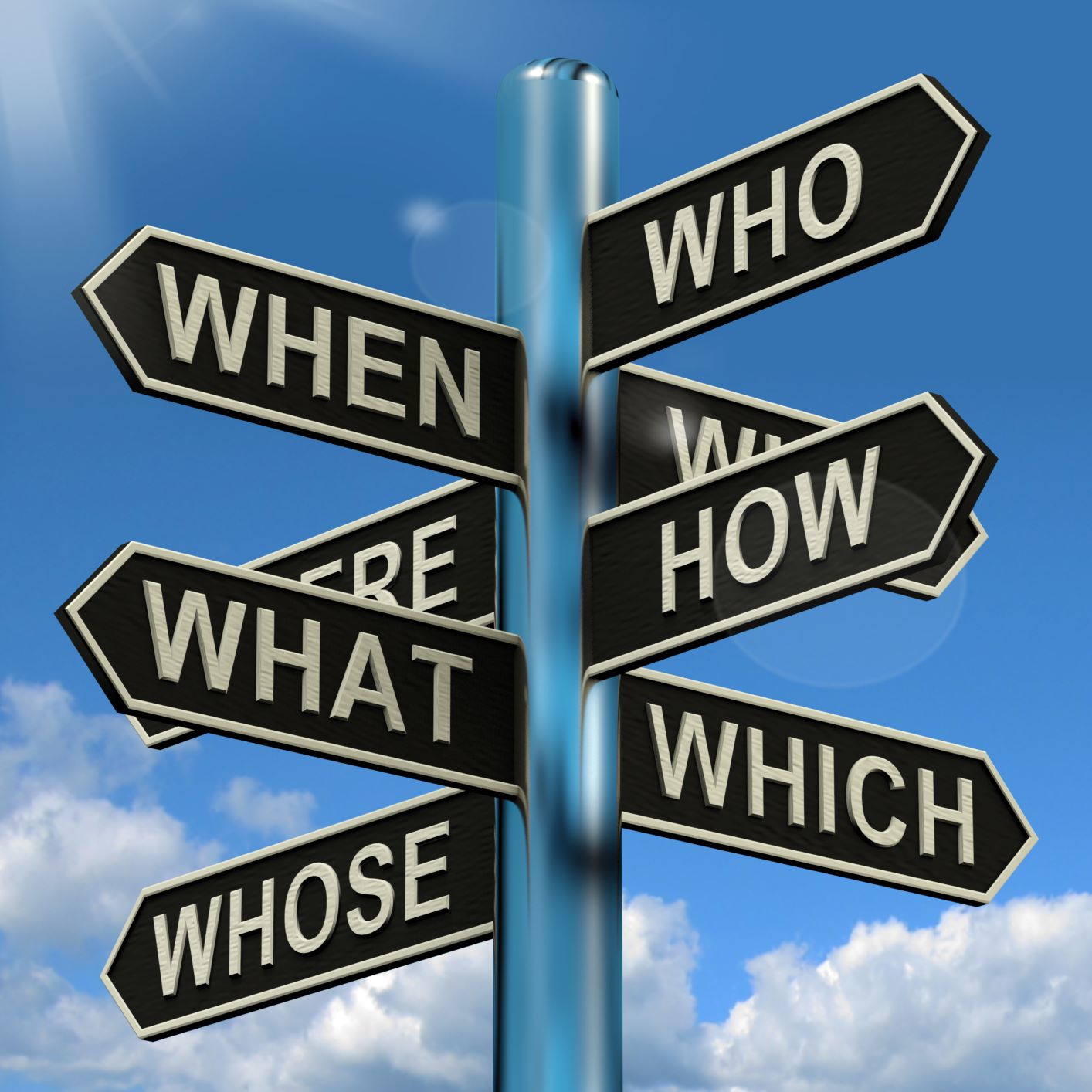 We all have or should have In-case-of-Emergency documentation, but did we ever think about in case of pandemic? The current situation can make a difference in the way that our emergency plans work. There are many lists and suggestions of "in case of emergency" documents that everyone should have together, but in our current COVID-19 pandemic situation, there may be areas that need to be reviewed or even created.
With the unknown of when the pandemic will end or if we are in the peak of the homebound regulations, the question of access has become a source of anxiety. Below are three areas of access to consider when we are in pandemic.
Access to Resources
Some of our resources are easier to access than others. Groceries are the ones that we are hearing about on the news – we can't get the basics – milk, eggs, toilet paper, hand sanitizer. There are grocery delivery services, volunteers in the neighborhoods and local nonprofits that are currently marketing their services – facebook, nextdoor and even conversing with neighbors or friends can uncover options.
Our safe deposit box. The place that we have been keeping our trusty resources are in some ways inaccessible. Our financial institutions may still be open but are you able to get to them safely given the WHO recommendations. Many locations are having special hours for seniors and high-risk patrons.  
Many people in the workforce have experienced changes in the work environment. From job insecurity, furloughing, limited hours – to work from home, working in a new location or role. Financial resources may be reduced, and not being able to use your computer, access your desk drawers, use the same extensions to reach people can be tough.
Action: Have you been able to reorient yourself to the new resource allocation? Is there something that is missing that you wish you could have to make your life just a little bit easier?
Access to Care
Our healthcare routine is currently disrupted. Getting to the doctor's appointments, picking up prescriptions, and going to therapy or residential care facilities is not always possible.
Many providers have been communicating how you can access them if there is a need – often by telemedicine routes. Local or satellite offices are consolidating care in a central location and many doctors are not available every day.
Action: Is your doctor only conducting telehealth visits? If so – the telehealth visits often need technology set up on computers or phones, and walking through the steps now instead of during the appointment can be advantageous.
Access to Loved Ones
Technology is our friend. We may not live with our top-ten people, or even have another person in our home, but phone and video chat have given us the opportunity to access our loved-ones lives in their homes.
If you do need to go to the hospital, a loved one may not permitted to accompany you into the triage area. Your next of kin or preferred person may be high risk and it may not be safe for their health, to come with you. If you need to stay in the hospital, whether for a birth of a child, broken bone, or in the ICU – your loved ones will not be able to stay or visit. These are challenges that are new to all of us. Health care teams are working to help you connect to your loved ones through ipads and phone conversations.
Action – Have a list of people with their phone numbers and consider who would be able to come with you to the doctor office or hospital that is not high-risk.
As you start putting your new "pandemic" documents and plan together consider using InsureYouKnow.org – an online information-safe, as a place to store them. This product gives you the ability to access documents, and files remotely – or from the comforts of your own home. There are various levels of access to allow your family members, caregivers or business associates insight into your documents – as needed. There is even a trusty reminder feature to help you remember that it's time to update.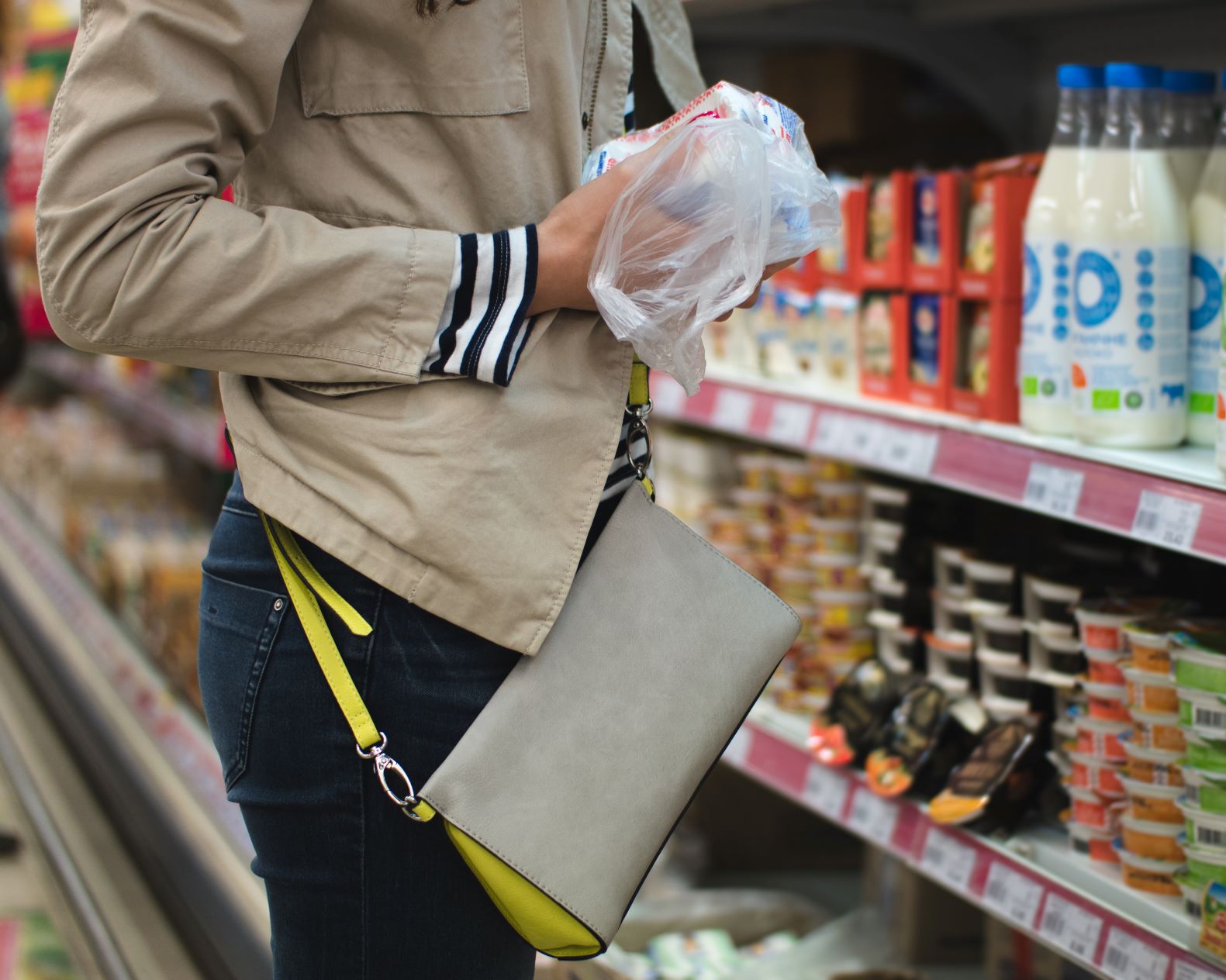 The media and the world is telling us to "be prepared." From wildfires, to storms, from disease to market crashes – there is no better time to have emergency provisions put together. Even if the current crisis comes to pass before you utilize your supplies – the beauty of your organization is that it will be ready for the next time.
The Crisis group in 2019 – predicted 2020 would be the year to be aware of the conflicts in the Middle East and Northern Africa, and how they could affect our troops, morale and financial market. The United Nations pointed to climate change, inequality and poverty. Wherever we live, whatever we do, whatever our age – there are some preparations that are universal.
Consumable Supplies
The rule of thumb is approximately three days or 72 hours of supplies per person. Think about not leaving the house for a long weekend – what foods and beverages would you have home. Extending this thought process to utilize your fridge and freezer space to have food for a week – many of us already do this as we have a weekly grocery run. The preparation piece comes in when we need to foresee meals and snacks that can be prepared and consumed without appliances that run on power – no microwave, oven, stove, freezer, coffee maker, electric can opener. In the case of beverages: No clean, running water would require filters or bottled water, no milk in the fridge – replace with powdered milk.
Action Item: True emergency preparation includes trying out the system to see if it works. Perhaps have a day of preparing and eating meals this week that doesn't utilize appliances and running water. Is it possible? And what additional resources does your home need?
House Supplies
When the media informs us of an upcoming crisis, the rule of supply and demand is impacted by the need for general house supplies. Hygiene goods such as Soap, paper goods, and diapers. Health resources such as prescription medications, first aid kits and over-the-counter pain medication. General supplies such as trash bags and batteries. Many of these exist in our home, but may not always be in a systematic place.
The preparation piece comes in when we need to grab some of these items and go – perhaps loading up a vehicle or putting them in a bag and leaving on foot. Can these items be put in smaller packaging or containers to be accessible to anyone in the home.
Action Item: Do a quick sweep of your home environment and see where to store additional items and make purchases of items that are running low. There are downloadable resources on FEMA website which can serve every scenario. Setting up an account on InsureYouKnow.org will provide you a safe place to store copies of your identification and medical records. This type of information may not help you at the moment of the emergency – but are the elements you may need to refer to when putting things back together. The easy access provided by insureyouknow.org is one less provision that you need to trial.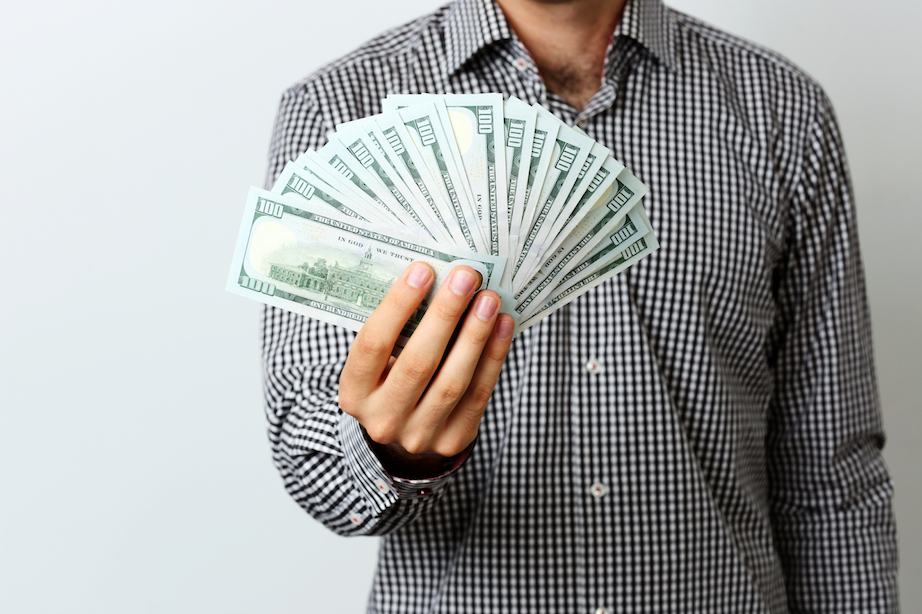 Experts agree: Everyone should have an emergency fund with enough money to cover six to eight months of living expenses. This is money you set aside in case of a major life-changing event, such as a job loss.
If you haven't saved up the recommended amount, you aren't alone. A recent survey from Bankrate found that only 29 percent of Americans have saved six months' worth of expenses. Another 23 percent have saved nothing at all.
While those statistics may make you feel better about your own situation, you don't want to get complacent. If you lost your job tomorrow, would you be able to make rent next month? If you had a major medical emergency and couldn't work for three months, could you afford groceries?
If you answered "No" to those questions, it's time to build that emergency fund—quickly. Here are a few ways to get started.
Slow your spending.

It goes without saying that the first thing you should do is to take a good, hard look at your budget and determine where you can cut back. One of the first items on the chopping block is always cable and other forms of entertainment. You don't have to deprive yourself, but do you really need both Netflix and Amazon Prime? Other easy places to cut include gym memberships, subscriptions and eating out.

Sell your stuff.

If you have a lot of unused items in your house, this is a good time to clear out space and get a little extra cash at the same time. You can sell the clothes your kids have outgrown at a garage sale. You can find those collectible toys gathering dust in the attic and post them on eBay. You can take that bread maker you've used twice and list it on Craigslist. Just be sure to

stay safe when selling items online

.

Get a part-time job.

Assuming you have the time, you may want to look into getting a part-time job while you build up your reserves. You don't have to relive your teenage days and work the drive-thru at the fast food restaurant down the joint, but you may be able to pick up some hours at the local bookstore. If you're a fitness fanatic, perhaps you could work the front desk at your gym or teach some group classes. If you have a reliable vehicle, you could get earn a little extra money as a rideshare driver.

Bill yourself.

Sometimes you just need to change your mindset. Consider your emergency fund to be a monthly bill, and make sure you pay that bill just like you would any other. You can set the amount and due date and make it a part of your monthly budget. Even better, set it up as an automatic payment so you don't even have to think about it. Alternatively, you could vow to transfer a set amount of cash—say $20—into your savings account every Friday. It may seem like a small step, but it all adds up.

Save any bonus money.

If you get a bonus at work or a tax refund, put that money in your savings account immediately. You may be tempted to spend it, but try to think about the long-term benefits. The same goes for a raise: Instead of budgeting that extra 2–3 percent into your regular spending, move the amount over to savings. You're already getting by without it, after all, so you won't even miss it.
After you've got a good chunk of change set aside, you might want to look into moving it to a high-yield savings account. You don't want to invest it because you want it to be readily available, but you don't want it sitting in an account earning next to nothing in interest either. Be sure to store your bank's information along with your other important documents on InsureYouKnow.org so you and your loved ones know how to access the money if and when you need it.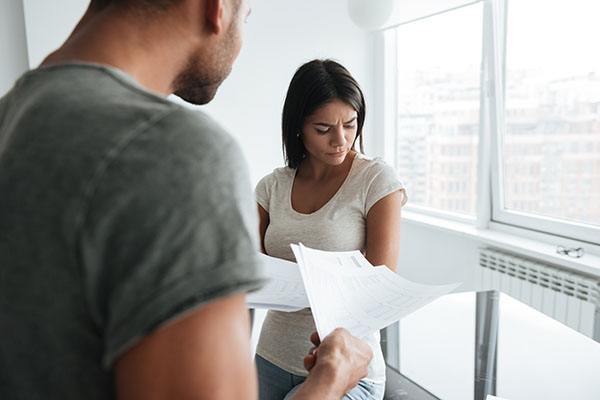 You're a responsible person. You're saving for retirement. You have a 529 plan set up to help pay for your daughter's college education. Your car is paid off. You have an adequate amount of life insurance. You're using InsureYouKnow to make sure your loved ones know how to access your important documents and financial information if needed. And you have six months of living expenses set aside in an emergency fund.
Then the unexpected happens: The alternator goes out in your car. It's going to cost $400 to replace it.
Where do you find the money to pay for it?
If you answered, "My emergency fund," you may want to take another look at your definition of "emergency."
Your emergency fund is money you have socked away in case of a major life event, such as a job loss, divorce, or medical issue. This money would be used to cover your day-to-day expenses and bills if needed.
Washington Post columnist Michelle Singletary advocates the use of a separate fund—the "life happens" fund—for those pesky but somewhat predictable expenses that crop up.
"You'll withdraw money from this fund to pay for unexpected or major expenses that don't quite fit the dire straits definition," Singletary wrote. "Car repairs would come out of this account. Start with trying to save $500, ideally increasing to a few thousand."
Whether you call it the "life happens" fund, the "just in case" fund, or some other term, this fund is for those immediate expenses that aren't quite catastrophic. These are expenses that result from situations that people often treat as emergencies but that in reality are expected, if irregular, like a broken appliance.
In an ideal world, you'd never touch your emergency fund. You wouldn't lose your job. You wouldn't get diagnosed with a major medical condition. You would have a regular, steady income with no major disruptive events in your life. For many people, this is indeed the case. That money sits in an easily accessible savings account where it earns minimal interest but supplies maximum peace of mind.
But even in an ideal world, you're probably going to tap into your life happens fund fairly regularly. Even the most budget-obsessed person can't predict every expense that may appear, such as the following:
A storm blows through, knocking large tree branches onto the roof of your house that have to be sawed apart and hauled away.
Your dog swallows a tennis ball and needs emergency surgery to remove it.
Your toddler climbs onto the dishwasher door one too many times and it finally breaks.
Your aunt dies and you need to fly out for the funeral.
In many of these situations, life is already stressful enough without you needing to scramble to come up with money for the resulting expenses. And you don't want to tap into your emergency fund because that's money you never want to touch. The life happens fund is the perfect compromise. Like an emergency fund, it's kept in a savings account where it's accessible on a moment's notice. But unlike an emergency fund, taking money out of it won't potentially result in your water getting shut off when you suddenly find yourself without an income.
Keep in mind that because you do need to access this fund somewhat regularly, it's important to replace any money you take out as soon as possible. After all, life happens—and you never know when the next storm is going to pass through town.