Have Insurance, Will Travel
June 15, 2021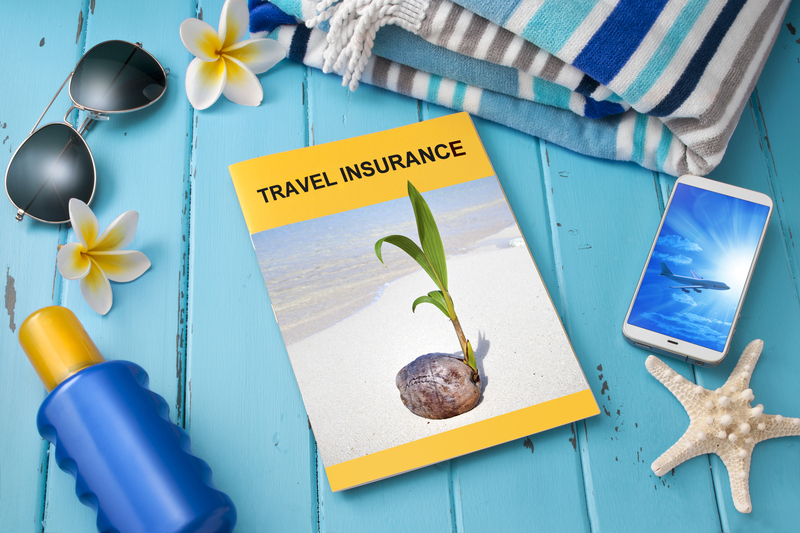 You've done your planning, scheduled time off, and made reservations for a well-deserved vacation. But what if something unforeseen happens–like lost luggage, flight delays, or a medical emergency–to upend the time away you had envisioned? You may want to add to your pre-trip checklist travel insurance, a type of policy that reimburses you for money you lose from non-refundable deposits and payments when something goes wrong on your trip.
A general rule to consider is that the more you're spending on your trip, the more likely you'll need travel insurance. Costs for international trips and cruises can add up quickly and being away from a safety net at home can be fraught with problems. But don't hastily sign up for travel insurance and neglect to understand what is and isn't covered by the plan you are considering. Do some comparison shopping for travel insurance and look for options that match your needs.
Policy Benefits to Consider
Cancellation allowed for any reason
Emergency medical expenses, including coverage for COVID-19 and dental care
Emergency medical evacuation
Trip cancellation reimbursement
Ability to review a purchased policy and to reconsider enrollment without penalty
Reimbursement for lost baggage
Compensation for missed connection, travel delay, trip interruption or cancellation due to injuries, weather, hurricanes, or terrorism
Coverage for lost or stolen passports
Mistakes to Avoid
Skipping travel insurance
Failing to find a plan that covers COVID-19 or another coronavirus outbreak
Ignoring the limits of your coverage and not reading your policy thoroughly
Not understanding "cancel for any reason" coverage

A "cancel for any reason" policy must be purchased within 7 to 21 days of making the initial trip deposit. Also, you must cancel the trip no later than 48 hours before departure to get reimbursement under "cancel for any reason" coverage. Also, travelers may think they'll get all their money back. But "cancel for any reason" coverage only provides 50% to 75% of your out-of-pocket expenses, depending on the level you choose. Don't set yourself up for disappointment if you cancel your trip at the last minute and you can recover only half of your loss.

Waiting until the last minute to secure travel insurance
Buying travel insurance from an unreliable source
Limits to Think About
Pre-existing medical conditions that may worsen during your trip aren't covered unless you purchase a pre-existing conditions exclusion waiver.
High-risk activities may not be covered, such as scuba diving; nor are problems that happen because you are intoxicated or are using drugs.
Medical tourism is also a common exclusion, so if you're going abroad for a face lift, travel insurance won't cover hospital bills or aftercare.
Reasons to Buy Travel Insurance
Two major factors should influence your decision to buy travel insurance:
Financial Risk: Are you worried about losing money because of a canceled, delayed, or interrupted trip, lost luggage, or a medical emergency?
Medical Concerns: Are you traveling outside your home country where your insurance from home won't cover you for an accident or illness?
Reasons Not to Buy Travel Insurance
Last minute domestic trips
Cheap domestic trips
You can afford to lose your prepaid trip expenses
Resources to Buy Travel Insurance
At NerdWallet.com, Forbes.com, and TravelInsurance.com, you can find comparison data on travel insurance carriers and policies. By using these resources, you'll be able to enroll in a plan suited for your needs when you're ready to travel.
InsureYouKnow.org
At InsureYouKnow.org, you can file copies of your travel insurance policies, driver's license, auto insurance policy, passport, health insurance cards, vaccine passport, and the credit cards you plan to take with you. If your physical credentials are lost or stolen while traveling, you can access recorded information online that you'll need to prove your coverage or to start the process of obtaining new documents.
Safely Enjoy Summer Fun in the Sun
May 29, 2021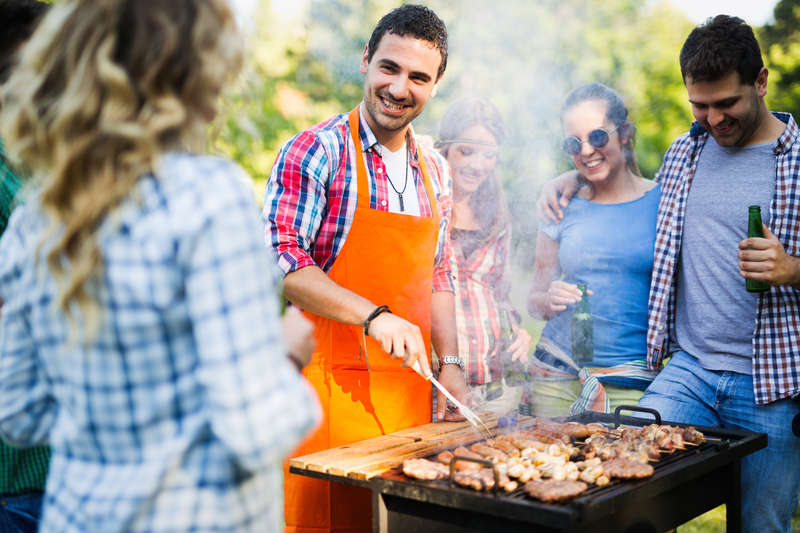 With students out of school and parents ready for a vacation, your summer planning may lead to seasonal activities and events outside during the warmest time of the year. While making a list of your fun in the sun options, keep in mind your family's health and safety while avoiding the dangers of heat-related illnesses, water-related injuries, grilling hazards and food poisoning, allergy attacks, and the stress of traveling.
The Federal Occupational Health agency offers the following tips for balancing fun activities and sun safety.
Prepare for Heat and Sun
A big part of staying safe in the heat and sun is being prepared. Have an idea of how long you will be out in the sun and the heat, and then plan accordingly by:
Limiting your outdoor activity, especially midday when the sun is hottest.
Wearing and reapplying sunscreen as indicated on the package.
Pacing your activity; starting activities slowly and picking up the pace gradually.
Drinking more water than usual and not waiting until you're thirsty to drink more.
Wearing loose, lightweight, light-colored clothing that protects your skin.
Wearing sunglasses and a hat.
If possible, taking breaks from the heat and sun in a shady or air-conditioned location.
For more information, visit the Centers for Disease Control and Prevention's (CDC) Keep Your Cool in Hot Weather! and Sun Safety pages.
Stay Hydrated
Dehydration is a safety concern, especially during the summer months. Be sure to drink enough liquids throughout the day, as your body can lose a lot of water through perspiration when it gets hot outside. Drinking plenty of water can be part of good nutrition, too. Snacking on water-rich foods like raw fruits and vegetables also can help keep you hydrated.
Without enough fluids, you may experience dehydration. Look for these signs:
Extreme thirst
Dry mouth
Headache
Muscle cramping
Feeling lightheaded
Foggy thinking
Learn more on the MedlinePlus Dehydration page.
Heed Water Safety Precautions
Swimming is an enjoyable way to both cool off and get some exercise, but it also takes extra precautions and vigilance. To lower the risk for water-related injuries or accidents:
Always have adult supervision for children who are in or around water.
Do not swim alone, and swim near lifeguards whenever possible.
Learn to swim.
If you have difficulty swimming, wear a life jacket when participating in water-related activities.
Wear a life jacket when boating.
Know local weather conditions and forecasts before swimming or boating.
For more information, visit CDC's Water-Related Injuries page.
Additional summer safety reminders include the following tips from National Insurance Services:
Eliminate Grilling Risks
Grilling is a great way to make a delicious meal, especially during summer get-togethers and events. However, grilling carries a number of risks—from fire to food poisoning—that you must be aware of to keep your outing safe and enjoyable. Experts say that food poisoning peaks in summer months for two main reasons: bacteria grow fastest in warm, humid weather, and people generally do not pay as much attention to cleanliness when eating outside.
General Safety Precautions
Do not allow children and pets to play near the grill until it is completely cool, and you've had a chance to put it away.
Place your grill at least 3 feet away from other objects, including your house, vehicle, trees, and outdoor seating.
Before using a gas grill, check the connection between the propane tank and the fuel line to make sure it is not leaking and is working properly.
Only use starter fluid for barbecue grills that use charcoal. Do not use starter fluid for gas grills.
If you suspect that your gas grill is leaking, turn off the gas and get the unit repaired before lighting it again.
Never use a match to check for leaks.
Do not bring your grill into an unventilated or enclosed space, such as a garage or inside your home. This is not only a major fire hazard, but it's also a carbon monoxide hazard.
Never grill on wooden decks, porches, or balconies.
Carcinogen Hazard Preventions
Cook leaner meats that drip less grease. Opt for a turkey burger or a lean cut of beef, and cut visible fat from poultry. When fat drips into the coals or flames, smoke travels up to the meat and releases carcinogens.
Marinate meat to reduce carcinogens by 87 percent. Herbs contain polyphenolic antioxidants, which prevent the formation of carcinogens on the meat's surface.
Scrub your grill with a wire brush after every use. This will prevent bits of leftover food from dropping into the grate and creating carcinogen-filled smoke.
Use a nonstick cooking spray on the grill rack to prevent meat buildup.
Follow Food Safety Tips
Wash your hands. You should do this before all types of food prep, and grilling is no exception. If you're outdoors and there is no bathroom, use a water jug, some soap, and paper towels. Consider carrying moist towelettes for cleaning your hands.
Separate raw and cooked food. Don't use a plate or utensil that previously touched raw food to touch cooked food unless the utensil has been washed with hot, soapy water.
Marinate your food in the refrigerator, not on the counter.
Make sure food is cooked thoroughly to kill any harmful bacteria that may be present. Hamburgers should be cooked to 160 degrees Fahrenheit, or until they are brown all the way through. Chicken should be cooked to 165 degrees Fahrenheit.
Refrigerate leftovers within two hours of being cooked—the sooner, the better.
Manage Allergies
Warm weather and high humidity can put a strain on seasonal allergy and asthma sufferers. It's a peak time for certain types of pollen, smog, and mold. Below are some survival tips to help you manage your allergies during the summer months.
Protect yourself during prime allergy time—stay indoors between 5 a.m. and 10 a.m., when outdoor pollen counts are usually the highest.
Avoid extremes—going between intense outdoor heat and indoor air conditioning can trigger an asthma attack and other allergy symptoms.
Wear a mask when mowing the lawn or if you know you are going to be around freshly cut grass. Also, take a shower, wash your hair, and change your clothes to remove any pollen that may have collected on your body. You should also dry clothing inside, rather than on an outside line.
Patrol your yard for weeds such as nettle or ragweed and oak, birch, cedar, and cottonwood trees—they all can trigger allergies.
If you're allergic to bees, protect yourself. Wear shoes, long pants, and sleeves. It's also a good idea not to wear scented deodorants, hair products or perfumes, as all of these can attract bees.
Travel Safely this Summer
The following tips can help you plan for a safe and fun road trip:
Buckle up for safety; you'll avoid a ticket, and more importantly, should you get into an accident, you'll increase the odds of surviving the crash and reducing injuries for both you and your family.
Get a good night's sleep; drowsy drivers can be as dangerous behind the wheel as drunk drivers. And don't think coffee or opening windows will be enough to keep you awake— there is no substitute for a good night's sleep.
Take a break from driving if you feel yourself getting drowsy. Get out of the car for some exercise or switch drivers if you have that option.
Do not drink alcohol and drive—you put yourself and anyone around you in danger.
Conduct a pre-road trip inspection on your vehicle—taking just 10 minutes to ensure your car's tires are properly inflated, that the fluids are topped off, and that everything under the hood is all right—to identify and mitigate problems that could lead to future breakdowns.
Review CDC's travel tips on the following topics that are continuously updated as needed:
Domestic Travel During COVID-19
When NOT to Travel: Avoid Spreading COVID-19
Safer Travel Tips for Families with Unvaccinated Children
Requirement for Face Masks on Public Transportation Conveyances and at Transportation Hubs
Travel Health Notices
Cruise Ship Travel
International Travel During COVID-19
Travel Recommendations by Destination
After International Travel
Travel Planner
Travelers Returning from Cruise Ship and River Cruise Voyages
Travel: Frequently Asked Questions and Answers
Travelers Prohibited from Entry to the United States
Communication Resources for Travelers
InsureYouKnow.org
When planning your summer vacations, keep track at insureyouknow.org of your health, automobile, boat, and travel insurance policies, as well as passports and COVID-19 vaccination records, for you and your family members. In case you face an emergency or need to prove your coverage, you'll be able to refer to your secure documents online.
Home for the Holidays
December 17, 2020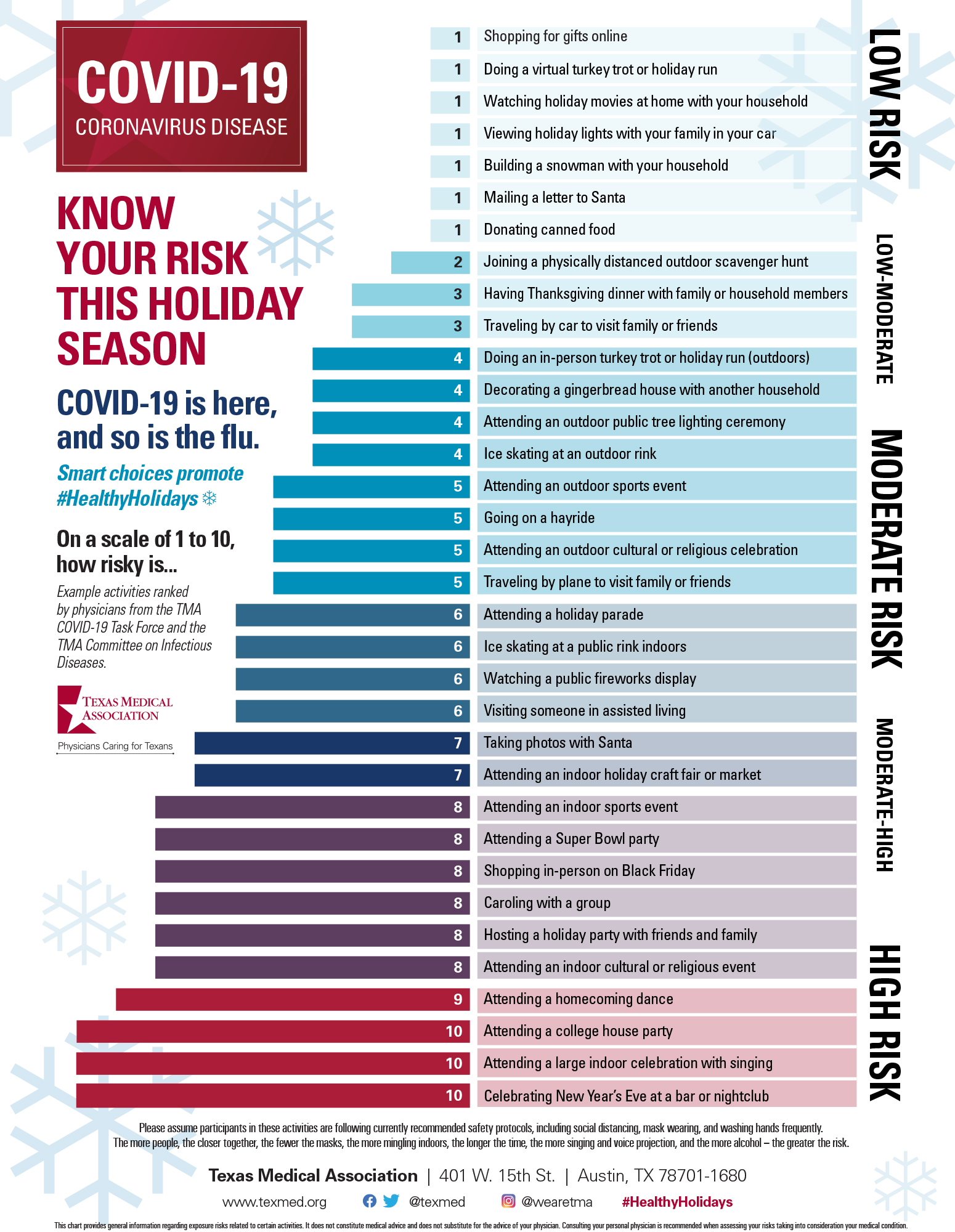 As 2020 comes to a close, memories of past holiday gatherings with family and friends may increase the stressful and isolating feelings you have experienced during the COVID-19 pandemic. Holiday celebrations will be different this year to prevent the spread of COVID-19.
Texas Medical Association has compiled a Know Your Risk This Holiday Season chart to provide a list of high-risk activities to avoid and fun alternatives to adapt that pose lower risk of spreading COVID-19. The chart ranks 34 holiday activities from least to most risky so holiday revelers can make informed choices during the busiest travel and social-gathering season of the year. Among the least risky items on the chart are shopping for gifts online, watching holiday movies at home, or viewing holiday lights with your family in your car. The riskiest activities include attending a large indoor celebration with singing, attending a college house party, and celebrating New Year's Eve at a bar or nightclub.
The Centers for Disease Control and Prevention (CDC) reports that the best way to stay safe and protect others this holiday season is to stay home and celebrate with people with whom you live. Getting together with family and friends who do not live with you can increase the chances of getting or spreading COVID-19 or the flu.
Travel Plans up in the Air
Travel is highly discouraged because it may increase your chance of getting and spreading COVID-19. Consider postponing travel and staying home to protect yourself and others this year.
If you are considering traveling, the CDC recommends asking yourself the following questions before you make your travel plans.
Are you, someone in your household, or someone you will be visiting at increased risk for getting very sick from COVID-19?
Are cases high or increasing in your community or your destination? Check CDC's COVID Data Tracker for the latest number of cases.
Are hospitals in your community or your destination overwhelmed with patients who have COVID-19? To find out, check state and local public health department websites.
Does your home or destination have requirements or restrictions for travelers? Check state and local requirements before you travel.
During the 14 days before your travel, have you or those you are visiting had close contact with people they don't live with?
Do your plans include traveling by bus, train, or air which might make staying 6 feet apart difficult?
Are you traveling with people who don't live with you?
If the answer to any of these questions is "yes," you should consider making other plans, such as hosting a virtual gathering or delaying your travel.
The safest thing to do is to stay home, but if you do decide to travel, testing can make travel safer but it does not eliminate all risk.
Safety Measures from Home and Back
If you decide to travel, get a flu vaccine prior to traveling and follow these safety measures during your trip to protect yourself and others from COVID-19:
Wear a mask in public settings—on public and mass transportation, at events and gatherings, and anywhere you will be around people outside of your household.
Avoid close contact by staying at least 6 feet apart from anyone who is not from your household.
Wash your hands often with soap and water for at least 20 seconds or use hand sanitizer that contains at least 60 percent alcohol.
Avoid contact with anyone who is sick.
Avoid touching your face mask, eyes, nose, and mouth.
According to the CDC, for those who decide to travel, COVID-19 tests should be considered one to three days before the trip and again three to five days afterward. The agency also recommends travelers reduce non-essential activities for a full week after they return or for 10 days if not tested afterward.
Based on extensive modeling, the CDC has revised quarantine guidance and now recommends that people who have been in contact with someone infected with the virus can resume normal activity after 10 days, or seven days if they receive a negative test result. That's down from the 14-day period recommended since the pandemic began.
At InsureYouKnow.org, you can keep track of travel insurance, medical records, including any COVID-19 testing and results as well as vaccines for the flu and COVID-19, when it becomes available. Social gatherings next winter are predicted to be more enjoyable and fraught with less fear of contracting and spreading a coronavirus. You'll also have more opportunities to travel and to reconnect with family and friends after a COVID-19 vaccine has been disseminated worldwide.
Americans' Real ID
March 2, 2020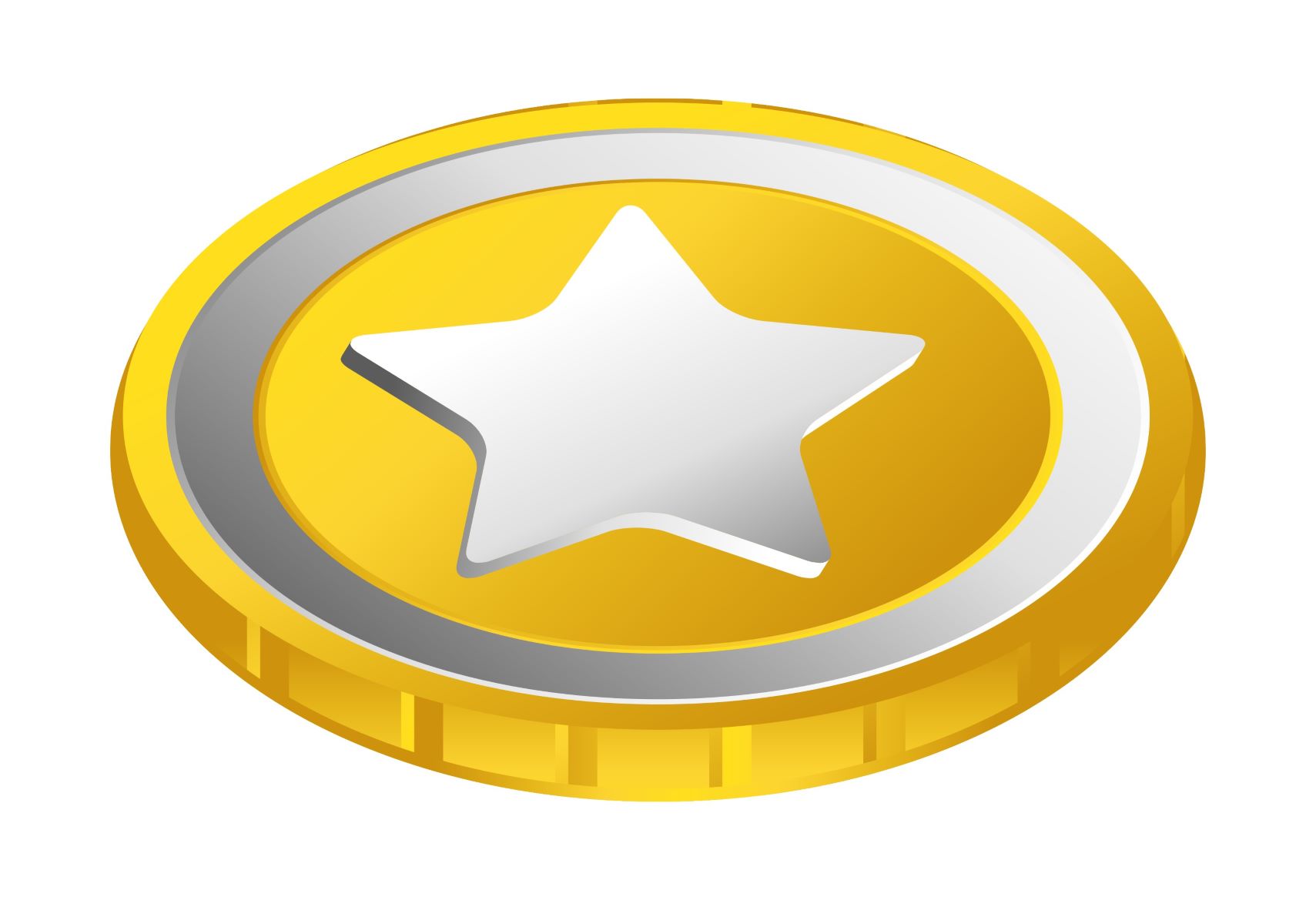 Who are you? Whether verbally or in written form – Many of us respond to our given first name, family last name or nickname. Over the years – governments, institutions and communities have desired proof of identity: usually in a card form. Children have library cards, and student IDs, adults have state-issued ID cards or licenses, and pets need to be registered as of 1994, the Domestic Animals Act.
In 2005 the US government announced that they want everyone to have standardized identification for federal access – and to fly. Called the Real ID, it is an attempt to have common guidelines nationwide since ID cards have been state issued and have varying documentation. The Real ID cards and licenses will be identifiable by the star. The process of encouraging Americans to update their ID cards has involved state-supported marketing via websites, videos, tv and radio ads, and paper mail – and news media does not believe that everyone will be carrying the necessary ID card in October 2020. As the October deadline approaches, expect the communication to increase.
Though the Real ID is the current identification to be highlighted in the United States – there are international forms of identification including:
Passport. Proves your identity overseas. Since these are standardized by country, those that travel frequently may have several of the books. Each country has limitations on the number of years individuals can have a passport expires, and that allows for governments to update information such as name, location and pictures.
Social security card. In November 1936, the first round of social security numbers were issued in the United States. In conjunction with the post office, the social security cards gave identification to people living in geographic areas. This is a way to identify tax collections and subsequently benefits to be paid out. As individuals begin working – and the social security number is a requirement for paperwork – the 10-digit number commits to memory. Social security cards are required to verify identity for work and federal purposes in America, though internationally – alternative numbers are cards are used for similar purposes.
Birth certificate. A birth certificate shows the date, location and parents to which you were birthed. An international form of identification – essentially a proof that you were born. For those born outside the United States, these can be harder to obtain – but for US citizens an application at the state you were born is a seamless process via the Office of Vital Records
Identification methods surpass country or government policies. Whether we look to the future with facial recognition technology, or the past with fingerprinting, the need to know "who you are" is an essential part of life. Store copies of your identification on InsureYouKnow.org. As a safe place to store all the information in case you need to access it remotely – or from the comforts of your own home. While it may not help you at the airport, they will be the elements you need to apply for your Real ID before the October 2020 deadline.
Good-bye, 2019! Hello, 2020!
December 1, 2019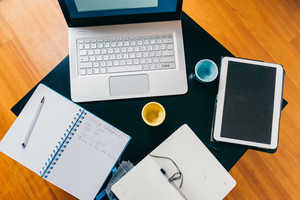 As 2019 ends, take time to reflect on your accomplishments, lessons you learned, and the knowledge and skills you acquired. Self-reflection helps build emotional self-awareness that enables you to ask yourself relevant questions and to gain a better understanding about your reactions, strengths, weaknesses, and motivational factors. An annual review is a great way to remember your favorite moments, take stock of the minor and major events of the year, and to plan for the coming year.
Areas for reflection on and questions to consider include:
Career
What were the most important goals you proposed and accomplished this year?
Did you deal with career challenges and plan for warranted changes?
Did you improve your competencies in knowledge and skills?
What is your most pressing unfinished project and what are your plans to complete it?
Do you have any other goals that you didn't meet in 2019?
Health
What were your lifestyle, fitness, and diet accomplishments?
Which healthy habits did you adopt and which unhealthy habits did you abandon?
Did you review your health insurance plan to determine if you are adequately covered and are spending an appropriate amount of money on the level of coverage you need?
What health challenges did you face and did you heed warning signs about health set-backs or need for medical check-ups?
Relationships
What were the most significant changes in your personal and professional relationships?
Did you make time for your family, friends, and colleagues?
Did any of your existing or new relationships deserve more attention?
Did you successfully mentor someone who relied on you for guidance?
Did you willingly seek assistance from current and new people in your life?
Finance
Did you keep track of and act on acquired debt as well as retirement, savings, and emergency fund options?
Did you participate in realizing business-related financial successes (or failures)?
What risks did you take and how did they pay off?
Emotions
Did you try to understand your emotional needs and motivations?
Did you communicate with others by expressing your feelings and by listening to and appreciating other people's points of view?
What do you wish you had done differently and how could you have done better?
What new things did you discover about yourself that you tried to improve?
Joyful Endeavors
Did you enjoy spending time on hobbies, vacations, and fun activities with family and friends?
Did you try any new activities that you will add to your repertoire?
Technology
Did you face new technological challenges at work or home?
Did you evaluate your Wi-Fi needs and upgrade your home or office environment based on your assessment?
Did you subscribe to or renew an insureyouknow subscription to allow you to store your meaningful and vital records in one secure easy-to-use location?
If you maintain a printed or virtual calendar/planner or diary/journal, save email messages, or participate in social media, you can refer to these daily, weekly, or monthly records to review your 2019 accomplishments. When spending time on self-reflection, jot down activities in a notes app on your phone or tablet, in a document on your computer, or by using pen and paper. By holding yourself accountable for personal and professional choices in 2019 and determining a successful course to take in 2020, self-reflection allows you to:
Recognize accomplishments and congratulate yourself.
Reflect on lessons learned, as well as knowledge and skills acquired.
Acknowledge mistakes to use as a self-improvement tool.
Analyze how you to do better in 2020.
Figure out what gives you joy and you are truly passionate about.
Insureyouknow has a tool available to track accomplishments and lessons learned upon completion of your annual self-reflection or any time throughout the year. You can digitally file data to refer to as you continue your self-reflection journey that will allow you to remember 2019 in order to prepare for 2020.
Summer Speculations
June 1, 2019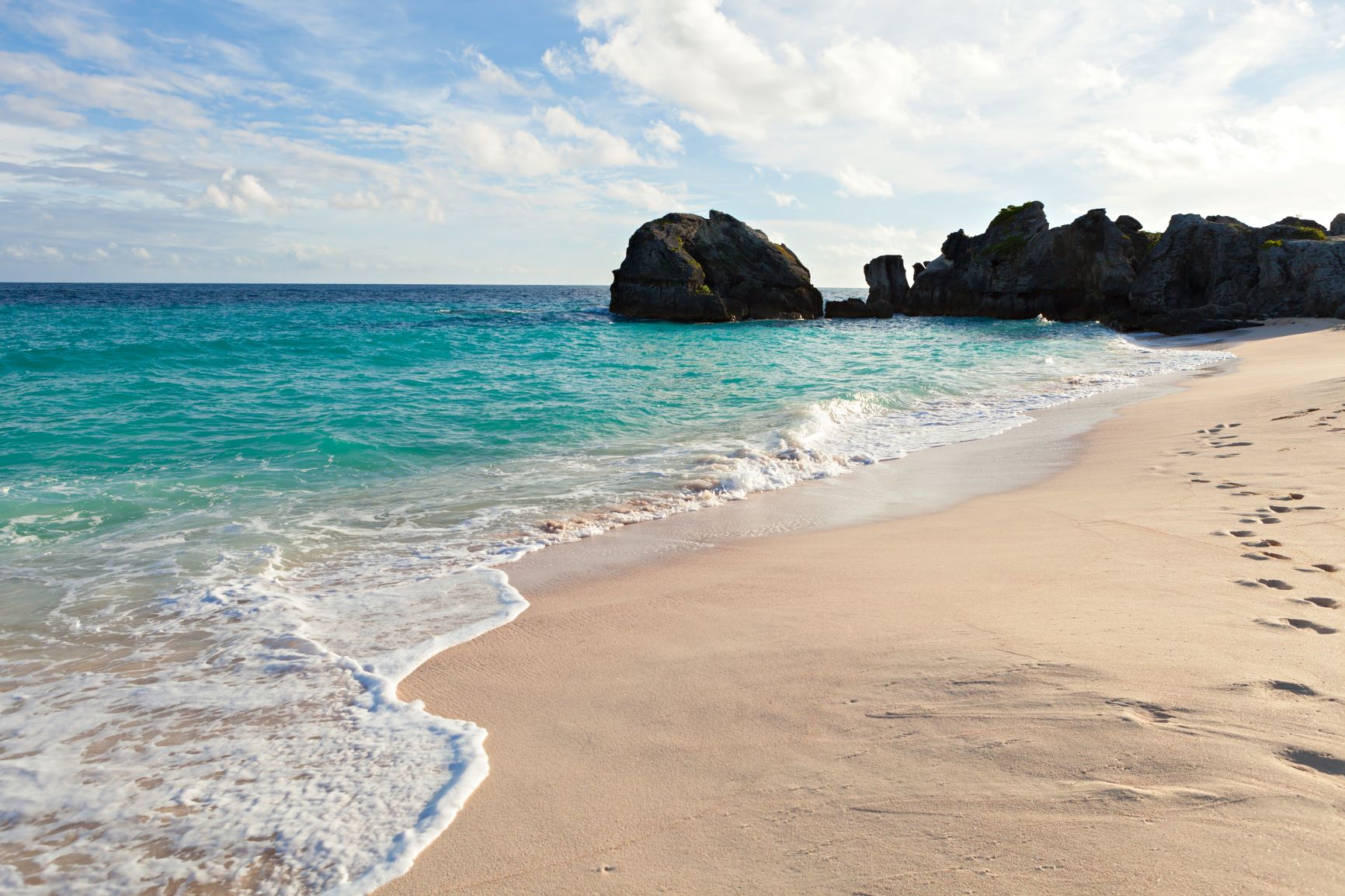 Can you believe it's already June. Where did the first 5 months of the year go? And have you already planned out your summer, or has that been on the to-do list for the umpteenth week? Whether you have every weekend from Memorial Day to Labor Day booked, or you are planning to enjoy the lazy, lengthy days of summer – your money is usually a factor.
Summer vacations can be crowded and expensive. Nearly 100 million Americans are planning to take a family vacation in 2019, per AAA data, and 38 million traveled during Memorial Weekend alone. The tourism industry is ramping up pricing on accommodation, transportation, food, gas and admission fees to attractions. In 2016, 58 percent of Americans spent over $1,300 on travel. This statistic is increasing 30% year over year
How to reduce Summer spending – and increase your Personal savings.
Travel. Where do you want to go? Do you have a destination in mind? There are peak destinations that four out of 10 U.S. adults are hoping to travel to in the summer. However there are hundreds of articles with off-peak options. Try to book your flights 45 days in advance, and avoid the US National Holidays and early-August if possible. Schools in the US and Europe are off for summer break and families are taking advantage of the last few weeks off.
Accommodations You probably already have experience with hotel chains or bed and breakfast establishments, but now there are many other options. The explosion of home rentals priding themselves as vacation experiences, are catering to all types of travelers. There are 1 night rentals to multiple week possibilities. Resorts are also affordable with lodging-only options instead of all-inclusive.
Attractions and Activities. From amusement parks to museums to waterparks – every location has activities to enjoy. Coupons and online discounts are available for most of the top attractions and there may even be reduced rates for visiting on weekdays vs. weekends. Some banks and credit cards also have affiliations – Museums on Us is an example.
Time. Can you mentally and physically afford to take the break out of your routine? Your workplace may have vacation policies around when you can use your time-off. Consider if you would like to save some time for DIY at the home or local excursions.
At the end of the day – take the vacation that works for your budget and time circumstances. If you only have a weekend – a staycation may be much more enjoyable than spending multiple hours on planes trains and automobiles to reach your destination for just a few hours. If you have a limited budget – create a list of the must-haves and ignore the advertising, social media and recommendations that you may encounter.
Bon Voyage! or Enjoy your couch! Before you enjoy your summer break, don't forget to upload all your documents onto InsureYouKnow.org. It's a safe place to store all the information in case you need to access it remotely – or from the comforts of your own home.