Processing Passports
October 15, 2021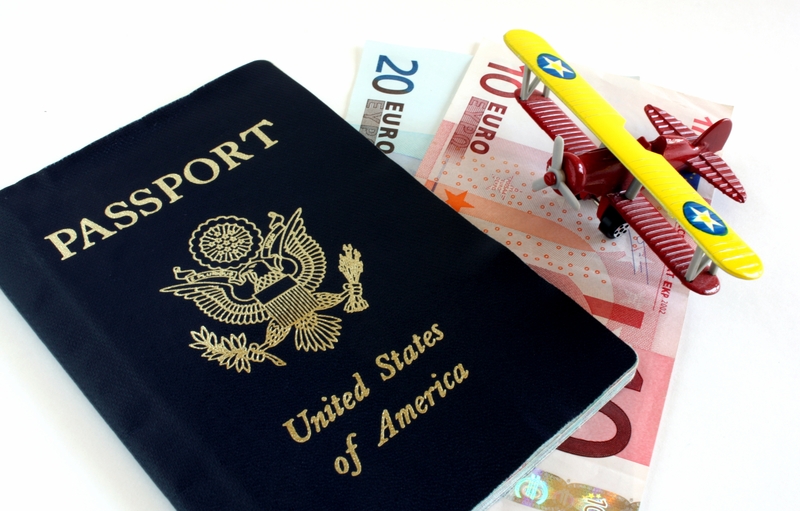 If you're ready to start planning an international trip that you've postponed during the COVID-19 pandemic, first on your checklist should be to find your passport and see when it expires. Or, if you've never applied for a passport, cool your jets because your journey may be delayed due to current slow processing times for passport services.
The COVID-19 pandemic caused myriad service disruptions and delays, and while most services are relatively back to normal, obtaining a passport remains lengthier than it was prior to the pandemic. Passport adjudicators, who are essential to processing passports, can't work from home; they must work within federal offices to process passports since passports are intended to be among the most secure documents a citizen will carry.
Officials recommend applying for a passport at least six months ahead of planned travel to avoid last minute complications. Individuals who do not have plans to travel abroad but have a passport that will expire within a year, are encouraged to apply now by mail or at an acceptance facility, such as a post office or library.
Effective October 8, routine service can take up to 14 weeks for new passports and passport renewals from the day an application is submitted to the day a new passport is received according to the State Department website. Information on passport fees can be found online here. Expedited service (for an additional $60) can take up to 10 weeks from the day an application is submitted to the day a new passport is received. These door-to-door timeframes include both processing and mailing times.
Here are a few suggestions from the State Department:
Select trackable mail
Send your application via USPS Priority Mail Express and pay an extra $17.56 for 1-2 day delivery of your completed passport. These services provide the fastest turnaround and protect your important documents.
Use self-service tools online
Get your questions answered immediately by using one of the available online self-service tools. Check online for your passport status. Customer service representatives will not give status updates over the phone.
Apply early
Apply at least 4-6 months before your planned travel. Due to limited availability for urgent travel appointments, you can't be guaranteed to receive in-person service at a passport agency or center. Customers with life-or-death emergencies are prioritized. You won't be charged a fee to make an appointment. Visit the Passport Agency and Center page to learn more.
Schedule a limited appointment by phone
Call 1-877-487-2778 or 1-888-874-7793 TDD/TTY from 8 a.m. to 10 p.m. ET, Mondays through Fridays. The appointment line is closed on weekends and federal holidays. The online appointment booking system has been temporarily disabled to ensure that very limited appointments go to applicants who need them for urgent travel. Learn more to see if you qualify for an appointment.
Renew by mail
Adults with 10-year passports can renew them by mail instead of appearing in person.
Respond to request for more information
If you applied more than 14 weeks ago for routine service or 10 weeks for expedited service and have not received your passport, the State Department may have sent you a letter requesting more information and can't continue processing your application until you respond to this letter. Learn more on the Respond to a Letter or Email page. 
If you're applying for a first-time passport
Children under age 16, first-time applicants and applicants who had their passports lost or stolen must apply in person and cannot renew by mail. But due to staffing shortages and other COVID-19-related issues, it can be tough to get an appointment at a local acceptance facility, which is typically a post office, library, or city clerk's office.
Appointments are required at some, but not all, locations. Once you've applied at an acceptance facility, expect those same lengthy processing times that the renewal folks will experience as well.
Make time to gather your application materials, which includes evidence of U.S. citizenship for new passports. If you need time to track down your birth certificate or need to request one from an authorized issuing agency, your international trip may be even further than 18 weeks out.
Allow at least six months' validity remaining
A valid passport that's set to expire soon might be insufficient to assure international travel. Some countries require passports to be valid at least six months beyond your trip dates. So, even if your passport doesn't expire until 2022, your 2021 holiday travel plans may be in jeopardy if your passport expires within six months of your trip. Some airlines won't even let you board with a passport set to expire within that window. See which countries have such requirements via the State Department's Country Information page.
Download passport forms
If you need to renew your passport or apply for one for the first time, you can download forms on the State Department website.
InsureYouKnow.org
At insureyouknow.org, you can keep track of your passport application or renewal journey. Here, you also can file copies of your valid passport, driver's license, and birth certificate for safekeeping in case you lose them or need to refer to them while traveling.