Tag:
Sanitation and Hygiene
Drought Eased by Rain and Your Call to Action
May 1, 2022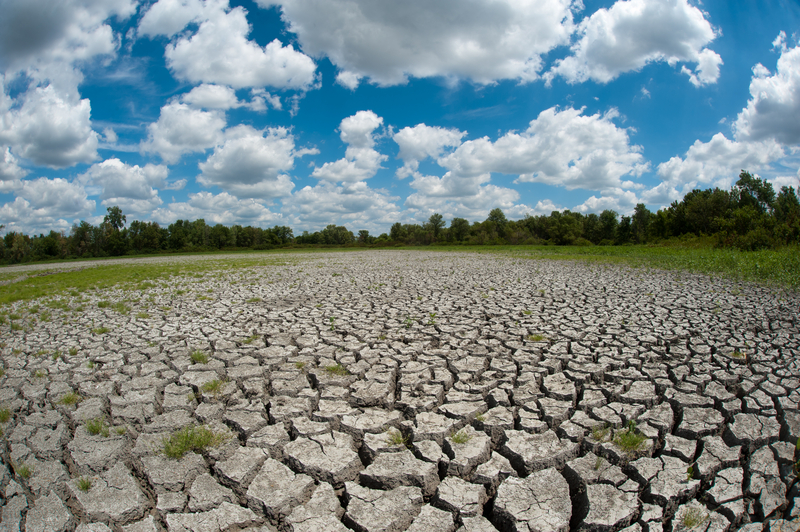 Is it raining today or is rain in the forecast this week? Rain can bring relief to drought—a prolonged period of abnormally low rainfall, leading to a shortage of water. Droughts can last a single season, a whole year, or for many years, and can affect a few hundred or millions of square miles.
Public health implications of drought include concerns about water, food and nutrition, air quality, sanitation and hygiene, recreational risks, and infectious and chronic diseases.
Water
Reduced stream and river flows can increase the concentration of pollutants in water and cause stagnation that kills fish and other aquatic life. Many parts of the United States depend on groundwater as a primary source of water. Groundwater sometimes contains naturally present germs and harmful chemicals from the environment, such as arsenic and radon. More often, human activities contaminate groundwater.
What Can You Do? Learn to correctly use fertilizers and pesticides; maintain septic systems; properly remove or store wastes; and prevent chemical spills at work sites.
 Food and Nutrition
Drought can limit the growing season and create conditions that encourage insect and disease infestation in certain crops. Low crop yields can result in rising food prices and shortages, potentially leading to malnutrition.
What Can You Do? Whether you grow your vegetables or buy them at a farmer's market or grocery store, select drought-tolerant vegetables specifically bred for drought resistance. Popular choices include lima beans, pole beans, corn, mustard greens, okra, squash, Heatwave II tomatoes, Black Diamond watermelons, and most herbs. 
Air Quality
The dusty, dry conditions and wildfires that often accompany drought can harm your health. Fire, combined with dry soil and vegetation, increases the number of particulates suspended in the air, such as pollen, smoke, and fluorocarbons that can irritate the bronchial passages and lungs, making chronic respiratory illnesses like asthma, bronchitis, and bacteria pneumonia worse.
What Can You Do? Learn about CDC's EXHALE strategies to help people with asthma achieve better health: Education on asthma self-management; X-tinguishing smoking and exposure to secondhand smoke; Home visits for trigger reduction and asthma self-management education; Achievement of guidelines-based medical management; Linkages and coordination of care across settings; Environmental policies or best practices to reduce asthma triggers from indoor, outdoor, or occupational sources.
 Sanitation and Hygiene
Having water available for cleaning, sanitation, and hygiene reduces or controls many diseases. Drought conditions create the need to conserve water, but conservation efforts should not prevent proper sanitation and hygiene.
What Can You Do? Your attention to personal hygiene, cleaning, hand washing, and washing of fruits and vegetables can be done in a way that conserves water and reduces health risks. Install low-flow faucet aerators in your business and home to reduce water consumption while maintaining hand washing and other healthy hygienic behaviors.
Recreational Risks
If you engage in water-related recreational activities during drought, you may be at increased risk for waterborne disease caused by bacteria, protozoa, and other contaminants such as chemicals and heavy metals.
What Can You Do? The best way you can prevent swimming-related illnesses from spreading is to keep germs out of the water in the first place. This means that if you or your child has been sick with diarrhea in the past two weeks, you should stay out of the water. To protect yourself from the most common swimming-related illnesses, keep water out of your mouth when you swim and dry your ears after you swim.
Infectious Disease
Increases in infectious disease can be a direct consequence of drought. Viruses, protozoa, and bacteria can pollute groundwater and surface water when rainfall decreases. If you get your drinking water from a private well or if you have an underlying chronic condition, you may be at higher risk for drought-related infectious disease.
What Can You Do? To prevent the spread of acute respiratory and gastrointestinal illnesses from person to person, be diligent in handwashing. If you get your drinking water from a well, check it at least every spring to make sure there are no mechanical problems and test it once each year for total coliform bacteria, nitrates, total dissolved solids, and pH levels. If you suspect other contaminants, you should test for those as well. 
Chronic Disease
Conditions associated with drought may negatively impact people who have certain chronic health conditions such as asthma and some immune disorders. Drought-related changes in air quality, such as increased concentrations of air particulates and airborne toxins resulting from freshwater algal blooms, can irritate the eyes, lungs, and respiratory systems of persons with chronic respiratory conditions.
What Can You Do? By making healthy behavior part of your daily life, you may prevent the exacerbation or occurrence of chronic disease conditions. Heed warnings about adverse weather conditions and stay indoors, avoid strenuous outdoor activities, and take prescribed medications. Talk to your health care provider if symptoms worsen.
 Diseases Transmitted by Insects and Animals
In periods of limited rainfall, both human and animal behavior can change in ways that increase the likelihood of vector-borne diseases. During dry periods, wild animals are more likely to seek water in areas where humans live. These behaviors increase the likelihood of human contact with wildlife, the insects they host, and the diseases they carry.
Stagnant water provides additional breeding grounds for certain types of mosquitoes that can transmit the West Nile virus to humans.
What Can You Do? If you collect rainwater, don't let the water get stagnant and become a manmade mosquito breeding area. Dump out any standing water, including in outdoor pet bowls and flowerpots. Pick up litter—bottles, cups, cans, car tires, and other containers that can hold water—on your property. Keep your lawn free of overgrown trees, brush, weeds, and tall grass. Plant mosquito-repelling herbs, flowers, and plants, including peppermint, lavender, marigolds, and feverfew.
InsureYouKnow.org
Your portal at insureyouknow.org is an ideal place to keep track of your home insurance and maintenance records, annual surveys of your property, and records of repairs and purchases needed for water resources, including septic systems or wells.