Have Insurance, Will Travel
June 15, 2021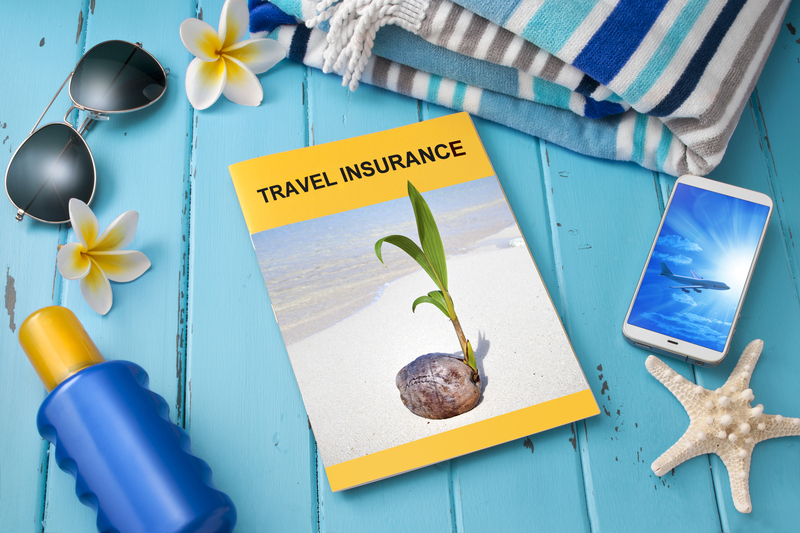 You've done your planning, scheduled time off, and made reservations for a well-deserved vacation. But what if something unforeseen happens–like lost luggage, flight delays, or a medical emergency–to upend the time away you had envisioned? You may want to add to your pre-trip checklist travel insurance, a type of policy that reimburses you for money you lose from non-refundable deposits and payments when something goes wrong on your trip.
A general rule to consider is that the more you're spending on your trip, the more likely you'll need travel insurance. Costs for international trips and cruises can add up quickly and being away from a safety net at home can be fraught with problems. But don't hastily sign up for travel insurance and neglect to understand what is and isn't covered by the plan you are considering. Do some comparison shopping for travel insurance and look for options that match your needs.
Policy Benefits to Consider
Cancellation allowed for any reason
Emergency medical expenses, including coverage for COVID-19 and dental care
Emergency medical evacuation
Trip cancellation reimbursement
Ability to review a purchased policy and to reconsider enrollment without penalty
Reimbursement for lost baggage
Compensation for missed connection, travel delay, trip interruption or cancellation due to injuries, weather, hurricanes, or terrorism
Coverage for lost or stolen passports
Mistakes to Avoid
Skipping travel insurance
Failing to find a plan that covers COVID-19 or another coronavirus outbreak
Ignoring the limits of your coverage and not reading your policy thoroughly
Not understanding "cancel for any reason" coverage

A "cancel for any reason" policy must be purchased within 7 to 21 days of making the initial trip deposit. Also, you must cancel the trip no later than 48 hours before departure to get reimbursement under "cancel for any reason" coverage. Also, travelers may think they'll get all their money back. But "cancel for any reason" coverage only provides 50% to 75% of your out-of-pocket expenses, depending on the level you choose. Don't set yourself up for disappointment if you cancel your trip at the last minute and you can recover only half of your loss.

Waiting until the last minute to secure travel insurance
Buying travel insurance from an unreliable source
Limits to Think About
Pre-existing medical conditions that may worsen during your trip aren't covered unless you purchase a pre-existing conditions exclusion waiver.
High-risk activities may not be covered, such as scuba diving; nor are problems that happen because you are intoxicated or are using drugs.
Medical tourism is also a common exclusion, so if you're going abroad for a face lift, travel insurance won't cover hospital bills or aftercare.
Reasons to Buy Travel Insurance
Two major factors should influence your decision to buy travel insurance:
Financial Risk: Are you worried about losing money because of a canceled, delayed, or interrupted trip, lost luggage, or a medical emergency?
Medical Concerns: Are you traveling outside your home country where your insurance from home won't cover you for an accident or illness?
Reasons Not to Buy Travel Insurance
Last minute domestic trips
Cheap domestic trips
You can afford to lose your prepaid trip expenses
Resources to Buy Travel Insurance
At NerdWallet.com, Forbes.com, and TravelInsurance.com, you can find comparison data on travel insurance carriers and policies. By using these resources, you'll be able to enroll in a plan suited for your needs when you're ready to travel.
InsureYouKnow.org
At InsureYouKnow.org, you can file copies of your travel insurance policies, driver's license, auto insurance policy, passport, health insurance cards, vaccine passport, and the credit cards you plan to take with you. If your physical credentials are lost or stolen while traveling, you can access recorded information online that you'll need to prove your coverage or to start the process of obtaining new documents.
Safely Enjoy Summer Fun in the Sun
May 29, 2021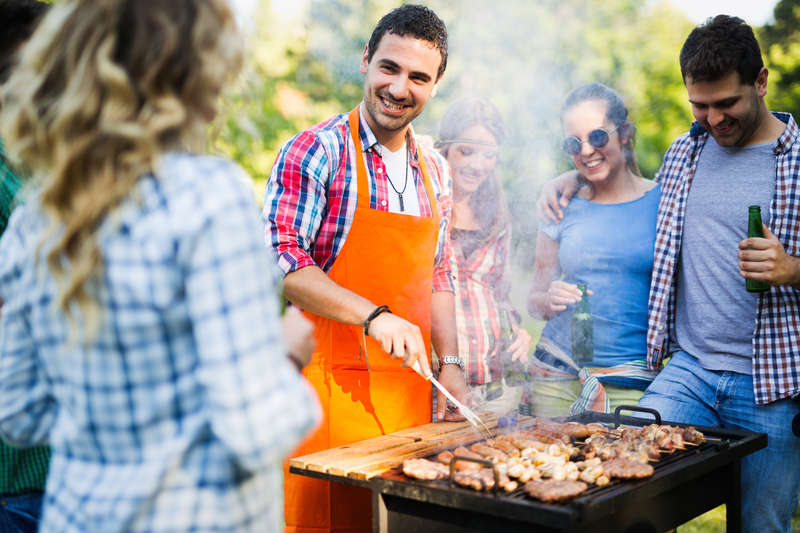 With students out of school and parents ready for a vacation, your summer planning may lead to seasonal activities and events outside during the warmest time of the year. While making a list of your fun in the sun options, keep in mind your family's health and safety while avoiding the dangers of heat-related illnesses, water-related injuries, grilling hazards and food poisoning, allergy attacks, and the stress of traveling.
The Federal Occupational Health agency offers the following tips for balancing fun activities and sun safety.
Prepare for Heat and Sun
A big part of staying safe in the heat and sun is being prepared. Have an idea of how long you will be out in the sun and the heat, and then plan accordingly by:
Limiting your outdoor activity, especially midday when the sun is hottest.
Wearing and reapplying sunscreen as indicated on the package.
Pacing your activity; starting activities slowly and picking up the pace gradually.
Drinking more water than usual and not waiting until you're thirsty to drink more.
Wearing loose, lightweight, light-colored clothing that protects your skin.
Wearing sunglasses and a hat.
If possible, taking breaks from the heat and sun in a shady or air-conditioned location.
For more information, visit the Centers for Disease Control and Prevention's (CDC) Keep Your Cool in Hot Weather! and Sun Safety pages.
Stay Hydrated
Dehydration is a safety concern, especially during the summer months. Be sure to drink enough liquids throughout the day, as your body can lose a lot of water through perspiration when it gets hot outside. Drinking plenty of water can be part of good nutrition, too. Snacking on water-rich foods like raw fruits and vegetables also can help keep you hydrated.
Without enough fluids, you may experience dehydration. Look for these signs:
Extreme thirst
Dry mouth
Headache
Muscle cramping
Feeling lightheaded
Foggy thinking
Learn more on the MedlinePlus Dehydration page.
Heed Water Safety Precautions
Swimming is an enjoyable way to both cool off and get some exercise, but it also takes extra precautions and vigilance. To lower the risk for water-related injuries or accidents:
Always have adult supervision for children who are in or around water.
Do not swim alone, and swim near lifeguards whenever possible.
Learn to swim.
If you have difficulty swimming, wear a life jacket when participating in water-related activities.
Wear a life jacket when boating.
Know local weather conditions and forecasts before swimming or boating.
For more information, visit CDC's Water-Related Injuries page.
Additional summer safety reminders include the following tips from National Insurance Services:
Eliminate Grilling Risks
Grilling is a great way to make a delicious meal, especially during summer get-togethers and events. However, grilling carries a number of risks—from fire to food poisoning—that you must be aware of to keep your outing safe and enjoyable. Experts say that food poisoning peaks in summer months for two main reasons: bacteria grow fastest in warm, humid weather, and people generally do not pay as much attention to cleanliness when eating outside.
General Safety Precautions
Do not allow children and pets to play near the grill until it is completely cool, and you've had a chance to put it away.
Place your grill at least 3 feet away from other objects, including your house, vehicle, trees, and outdoor seating.
Before using a gas grill, check the connection between the propane tank and the fuel line to make sure it is not leaking and is working properly.
Only use starter fluid for barbecue grills that use charcoal. Do not use starter fluid for gas grills.
If you suspect that your gas grill is leaking, turn off the gas and get the unit repaired before lighting it again.
Never use a match to check for leaks.
Do not bring your grill into an unventilated or enclosed space, such as a garage or inside your home. This is not only a major fire hazard, but it's also a carbon monoxide hazard.
Never grill on wooden decks, porches, or balconies.
Carcinogen Hazard Preventions
Cook leaner meats that drip less grease. Opt for a turkey burger or a lean cut of beef, and cut visible fat from poultry. When fat drips into the coals or flames, smoke travels up to the meat and releases carcinogens.
Marinate meat to reduce carcinogens by 87 percent. Herbs contain polyphenolic antioxidants, which prevent the formation of carcinogens on the meat's surface.
Scrub your grill with a wire brush after every use. This will prevent bits of leftover food from dropping into the grate and creating carcinogen-filled smoke.
Use a nonstick cooking spray on the grill rack to prevent meat buildup.
Follow Food Safety Tips
Wash your hands. You should do this before all types of food prep, and grilling is no exception. If you're outdoors and there is no bathroom, use a water jug, some soap, and paper towels. Consider carrying moist towelettes for cleaning your hands.
Separate raw and cooked food. Don't use a plate or utensil that previously touched raw food to touch cooked food unless the utensil has been washed with hot, soapy water.
Marinate your food in the refrigerator, not on the counter.
Make sure food is cooked thoroughly to kill any harmful bacteria that may be present. Hamburgers should be cooked to 160 degrees Fahrenheit, or until they are brown all the way through. Chicken should be cooked to 165 degrees Fahrenheit.
Refrigerate leftovers within two hours of being cooked—the sooner, the better.
Manage Allergies
Warm weather and high humidity can put a strain on seasonal allergy and asthma sufferers. It's a peak time for certain types of pollen, smog, and mold. Below are some survival tips to help you manage your allergies during the summer months.
Protect yourself during prime allergy time—stay indoors between 5 a.m. and 10 a.m., when outdoor pollen counts are usually the highest.
Avoid extremes—going between intense outdoor heat and indoor air conditioning can trigger an asthma attack and other allergy symptoms.
Wear a mask when mowing the lawn or if you know you are going to be around freshly cut grass. Also, take a shower, wash your hair, and change your clothes to remove any pollen that may have collected on your body. You should also dry clothing inside, rather than on an outside line.
Patrol your yard for weeds such as nettle or ragweed and oak, birch, cedar, and cottonwood trees—they all can trigger allergies.
If you're allergic to bees, protect yourself. Wear shoes, long pants, and sleeves. It's also a good idea not to wear scented deodorants, hair products or perfumes, as all of these can attract bees.
Travel Safely this Summer
The following tips can help you plan for a safe and fun road trip:
Buckle up for safety; you'll avoid a ticket, and more importantly, should you get into an accident, you'll increase the odds of surviving the crash and reducing injuries for both you and your family.
Get a good night's sleep; drowsy drivers can be as dangerous behind the wheel as drunk drivers. And don't think coffee or opening windows will be enough to keep you awake— there is no substitute for a good night's sleep.
Take a break from driving if you feel yourself getting drowsy. Get out of the car for some exercise or switch drivers if you have that option.
Do not drink alcohol and drive—you put yourself and anyone around you in danger.
Conduct a pre-road trip inspection on your vehicle—taking just 10 minutes to ensure your car's tires are properly inflated, that the fluids are topped off, and that everything under the hood is all right—to identify and mitigate problems that could lead to future breakdowns.
Review CDC's travel tips on the following topics that are continuously updated as needed:
Domestic Travel During COVID-19
When NOT to Travel: Avoid Spreading COVID-19
Safer Travel Tips for Families with Unvaccinated Children
Requirement for Face Masks on Public Transportation Conveyances and at Transportation Hubs
Travel Health Notices
Cruise Ship Travel
International Travel During COVID-19
Travel Recommendations by Destination
After International Travel
Travel Planner
Travelers Returning from Cruise Ship and River Cruise Voyages
Travel: Frequently Asked Questions and Answers
Travelers Prohibited from Entry to the United States
Communication Resources for Travelers
InsureYouKnow.org
When planning your summer vacations, keep track at insureyouknow.org of your health, automobile, boat, and travel insurance policies, as well as passports and COVID-19 vaccination records, for you and your family members. In case you face an emergency or need to prove your coverage, you'll be able to refer to your secure documents online.
Spring Has Sprung! And Summer's Not Far Behind!
May 14, 2021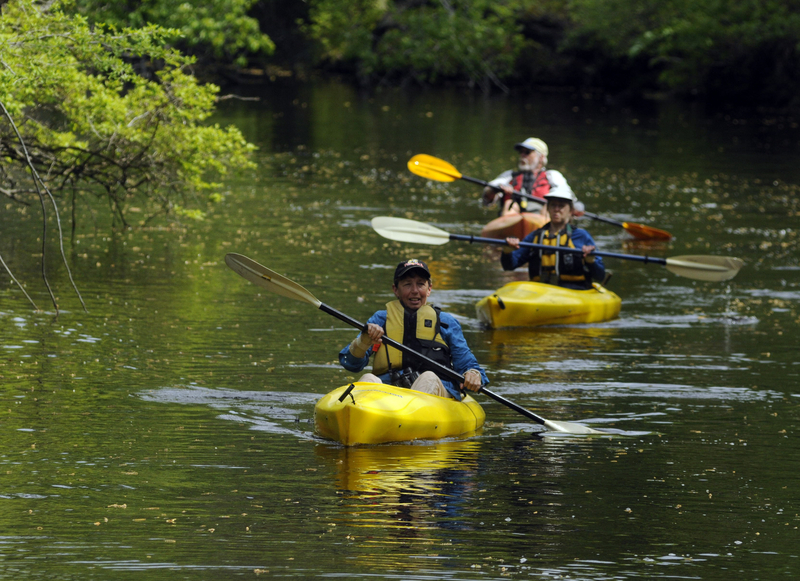 Are you ready to spend time outside this spring and summer? Research documented in the article "Access to Nature Has Always Been Important; With COVID-19, It Is Essential" shows that outdoor activity year-round is important to overall health and wellness. In additional recent studies, exposure to nature or urban green space has been associated with lower levels of stress, reduced symptoms of depression and anxiety, and improved cognition in children with attention deficits and individuals with depression. One of the earliest studies to draw a conclusive link between time spent in nature and well-being was published in 1991. It found a 40-minute walk in nature, compared with walking in an urban space or reading a magazine, led to significant improvements in mood, reduced anger and aggression, and better recovery from mental fatigue. Being exposed to a natural environment is especially important now, after more than a year of enduring a global pandemic, restrictions are being lifted for people who have been fully vaccinated.
Safe Outdoor Activities
The Centers for Disease Control and Prevention (CDC) provides guidelines for choosing safer outdoor activities and offers the following tips before you venture outside when you make a break from being confined indoors during the pandemic.
If you are fully vaccinated, you can start doing many things that you had stopped doing because of the pandemic.
Fully vaccinated people can resume activities without wearing a mask or physically distancing, except where required by federal, state, local, tribal, or territorial laws, rules, and regulations, including local business and workplace guidance.
These recommendations can help you make decisions about daily activities after you are fully vaccinated. They are not intended for healthcare settings.
If you haven't been vaccinated yet, find a vaccine.
If you are fully vaccinated, you can participate in the following safe outdoor activities that can improve your mental as well as your physical health.
Walking, running, wheelchair rolling, biking, and skating
Gardening
Fishing and hunting
Golfing
Rock climbing
Birding
Playing tennis
Kayaking, swimming, canoeing, diving, boating, and sailing
Safety Tips for Exercising Outdoors
The National Institute on Aging's "Safety Tips for Exercising Outdoors for Older Adults" include the following advice that can be helpful to exercisers of all ages:
Drink plenty of liquids when exercising outside.
Stay alert by not talking on the phone as you walk and keeping the volume low on your headphones so you can still hear bike bells and warnings from other bicyclists, walkers and runners coming up behind you.
Choose routes that are well-used, well-lit, and safe with other people present. Choose routes with places to sit in case you want to stop and rest.
Be seen to be safe. Wear light or brightly colored clothing during the day. Wear reflective material on your clothing and carry a flashlight at night. Put lights on the front and back of your bike.
Wear sturdy, appropriate shoes for your activity that give you proper footing.
Always walk facing oncoming traffic.
Walk on a sidewalk or a path whenever possible. Watch out for uneven sidewalks, which are tripping hazards.
Look for a smooth, stable surface alongside the road.
In warm weather, play it safe and prevent hyperthermia—a heat-related illness that includes heat stroke and heat exhaustion. Know the signs of heat-related illnesses and get medical help right away if you think someone has one.
The COVID-19 pandemic has highlighted the importance of green spaces and urban parks, especially during periods of lockdown. Even a short walk, an ocean view, or a picnic by a river can leave you feeling invigorated and restored.
InsureYouKnow.org
When you get outside and get going, be sure to carry proof of identification with emergency contact information, a list of your prescriptions, your cell phone, a small amount of cash, as well as your insurance credentials. You also can keep track of your insurance records, prescriptions, and emergency contact information at insureyouknow.org that will be helpful just in case you walk out the door without your printed IDs, you'll be able to access information online in case of an emergency.
Who is the record keeper?
September 17, 2019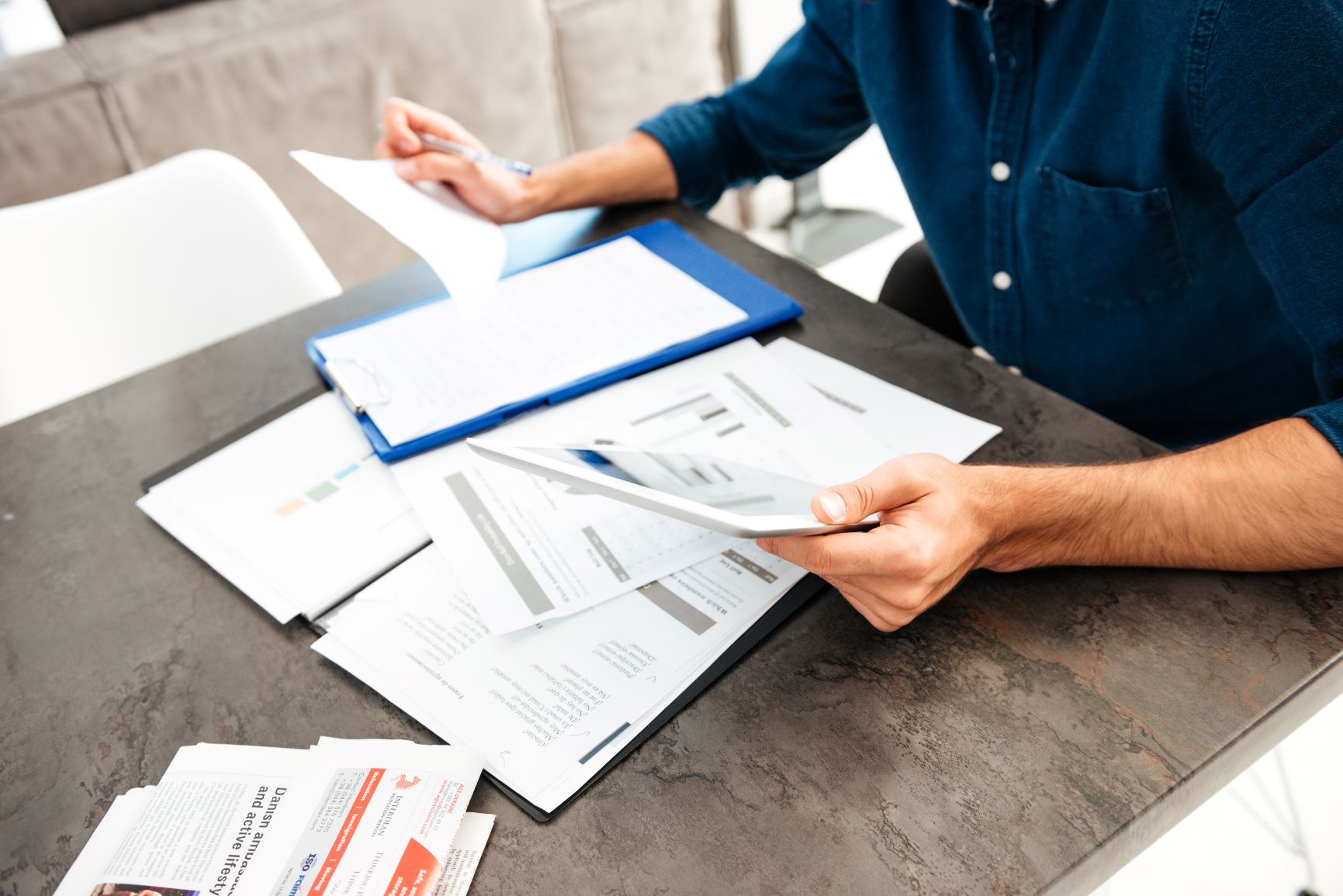 Do I really need to keep this? …yes….Now where should I keep this? In the information age it seems like there is more to keep track of – but when we come down to basics there are still basic documents that we all have and need, and need to be able to find. There is a lot of information online – bank statements, mortgage payments, bills, paystubs – but what happens when your circumstances change or the information system shuts down. Is there a way for you to get what you need – or your family members?
Weeks. Paper receipts. The grocery store, gas, eating out. These receipts are not necessarily for long term record keeping – but they help when the credit card statement and balancing the checkbook routine comes. According to Experian research – the average U.S. consumer has an average balance of $6,354 on their credit cards. Without the paper receipts to verify transactions – the extra $100-$300 in excess charges or fraud may not be detected. After the monthly verification – the paper receipts can be discarded. Preferably in the shredder.
Years. The ones that come to mind are the tax returns, mortgage payments and warranties. These are usually in a drawer or stuffed in a cupboard – "somewhere" and may not be accessible in an easy way. The ones that slip the mind and can be difficult to keep track of are the medical bills and plans. Even if you have changed employers, doctors or plans – there is no record of your medical history and payments other than you. Pre-existing conditions or the blood-test that didn't get sent to the insurance company can come back years later when you interact with the same providers again. Suze Orman has an article on other documents that we should have in our record box.
Forever – These are the one that we mention on most of our blogs and the things that are, hopefully, in our safe places. Give yourself time to get these together. Your birth certificate (and those of your household), Marriage License(s),(it is key to continue to keep the marriage license of previous marriages even if they have been officially annulled),  the Adoption papers and Death certificates. Wills and Death certificates (of anyone that may be connected to your life and could have influence in your future holdings). To get a copy of most of these documents – you need to make a request at the county where the event occurred. This can be tricky when a person is born or dies in a place other than their usual place of residence. If you are unable to physically go to the county clerk office – there are third-party groups that, for a processing fee, will be able to help you get the documents you need.
As you hit the deadlines of storage – don't forget to dispose of your paperwork carefully. Saving the planet by utilizing the recycling bin is all in good nature, but identity theft is real and has happened to 1 out of every 15 Americans. Consider investing in a home shredder that can be used on a daily basis. Alternatively there are often community shredding services multiple times a year when you can take boxes of paperwork to be safely shredded. For a fee, local office supply stores will also shred important documents.
As you reach to begin the record keeping process and shred those papers, remember InsureYouKnow.org product offerings may be your answer. It's a safe place to digitally store all the information in case you need to access it remotely – or from the comforts of your own home. Taking stock of your records, memories and your current resources with an annual plan, may provide the peace of mind you've been looking for.
Protecting Your Privacy
July 2, 2018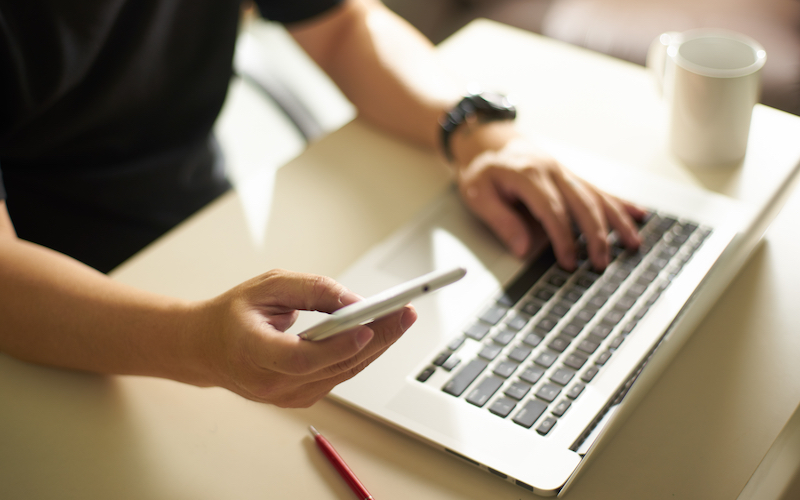 In today's world where personal information is the most valuable resource, some companies are finding it difficult to keep their promises to users to protect their data. Here at InsureYouKnow.org, keeping our users' information safe is our No. 1 priority.
Our commitment to protecting your privacy will never waver.
Take the case of WhatsApp, the world's most popular messaging app. When Facebook purchased WhatsApp for a cool $22 billion back in 2014, the pairing seemed destined for internet history. The number of WhatsApp users jumped from 450 million at the time of the purchase in February 2014 to more than one billion by February 2016, just two years later.
Unfortunately, as detailed in a recent story in The Wall Street Journal, the honeymoon quickly came to an end.
The two founders of WhatsApp, Jan Koum and Brian Acton, are strong proponents of user privacy and avid opponents of advertising. Facebook CEO Mark Zuckerberg and Chief Operating Officer Sheryl Sandberg, on the other hand, have "built a sprawling, lucrative advertising business that shows ads to users based on data gathered about their activities." Facebook leverages access to user information to sell targeted advertising and does not charge its users for its services; WhatsApp initially carried no ads and charged users 99 cents each year (the company has since abandoned the user fee).
The two business models were polar opposites, in other words.
Knowing that some users would be wary of the merger, Koum and Acton took steps to alleviate any concerns. They vowed not to require WhatsApp users to integrate their Facebook account with the service. They said they would never share user data with their new parent company. Zuckerberg himself said he wouldn't place ads on WhatsApp.
But the leaders of the two companies quickly clashed over how to produce more revenue from WhatsApp. Sandberg pushed the WhatsApp founders to reconsider their stance on advertising and pursue other revenue models. Zuckerberg wanted them to add special features to the app that they could monetize. In 2016, WhatsApp announced it was updating its privacy policy to begin sharing users' phone numbers with Facebook. In 2017, company leaders began discussing the possibility of running ads in WhatsApp's Status feature, which allows users to post photos and videos for their contacts to see.
Ultimately, Koum and Acton were so dissatisfied with the situation that they chose to leave the company they had founded. Acton left in September 2017, and Koum announced his resignation seven months later. Together, the men forfeited approximately $1.3 billion by leaving before their contracts were scheduled to end in November 2018.
We are Team WhatsApp. At InsureYouKnow.org, we only capture the minimal amount of information needed—such as your name and the last four digits of most accounts—and we never, ever sell or share your data. Period. We use Amazon cloud encryption to protect your account so you can rest easy knowing your sensitive documents are stored securely. Anything you upload is password-encrypted, and we do not know your password—only you or someone you share your password with can ever access the documents.
For more information about how we protect your privacy, check out our FAQ page or contact us.