The Great Resignation Continues in 2022
January 29, 2022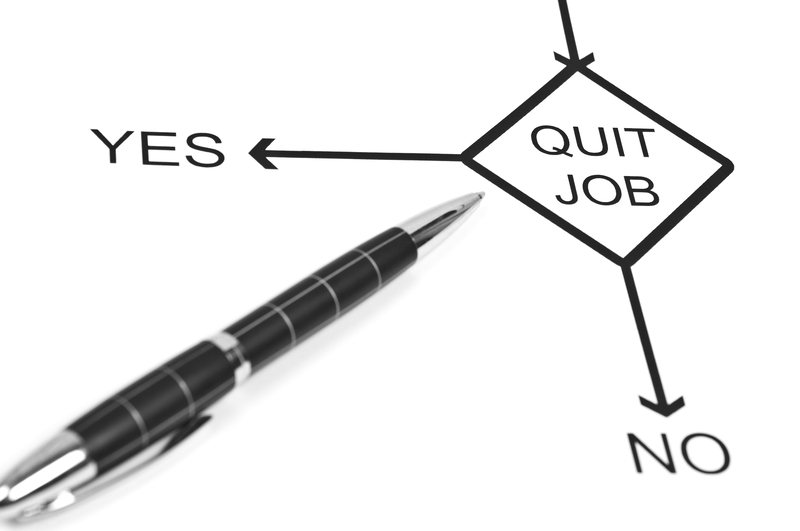 "The Great Resignation" is a term coined in May 2021 by Anthony Klotz, Ph.D., an associate professor of management at Mays Business School at Texas A&M University who predicted the mass exodus of employees abandoning jobs during the pandemic.
In April, a month before Dr. Klotz made this prediction, a record 4 million people quit their jobs, many of them in low-paying, inflexible industries such as retail trade sectors and food services. He explained that during the pandemic, employees have been able to reflect about family time, remote work, commuting, passion projects, life and death, and what it all means which led workers to consider alternatives to their current positions.
Because the latest data suggests this trend, also called the "Big Quit," will continue through 2022, employees, as well as employers, must prepare for changes in the workforce.
Employees
Before you submit your resignation, consider the following suggestions to guide your decision:
Reassess your duties: Expanding your responsibilities within the company may offer the growth that you're looking for without leaving your workplace. Promotion within your company may lead to a higher salary and additional benefits. On the other hand, you may feel overworked or are experiencing burnout, resulting in work-related stress, and seeking a less demanding opportunity may be a solution during this difficult time.
Meet with your employer: If you prefer to work remotely, meet with your employer and plead your case to work all or part of your workweek away from the corporate office, especially if you have health and safety concerns, childcare issues, or COVID-related care responsibilities. Explain how important work/life flexibility is to you and ask if your employer is willing to consider your needs for your home life situation. Take this opportunity to ask if your salary, benefits, and health insurance could be improved to entice you to stay.
Be flexible with your transition: If possible, notify your supervisor in person when you decide to resign and be flexible about the ending date in your position. Be professional in your exit interview, request a letter of recommendation for your files, find out when you'll receive your last paycheck, and ask about the continuation of your benefits.
Assess your financial situation: If you determine that you need to continue receiving a steady paycheck and insurance benefits, secure another position or outline a solid self-employment opportunity before you resign. If you are close to retirement age, figure out if you can delay collecting Social Security and retirement benefits so you can collect higher monthly payments in the future.
Employers
Employers who want to reduce staff turnover and retain experienced employers may benefit from the following tips adapted from the article, "How Employers Can Overcome The Great Resignation" from the Worth Media website.
Be creative in putting together benefits packages that can support a diverse workforce with broad, varying needs.
Remain flexible when employees choose their work locations.
Keep an open line of communication with your employees.
Emphasize the importance of employees' mental and physical well-being.
Prioritize pay equity and adopt a spirit of transparency.
Remind your employees about your company's mission, values, and vision.
Treat employees who do leave with respect, a sense of professionalism, and kindness.
Employers' main goal during this tumultuous time should be to remain calm, listen to employee feedback, and use it to make any necessary changes to their business model, benefits package, and salaries.
InsureYouKnow.org
Are you planning to join "The Great Resignation" in 2022? If so, consider not only how you can improve your present work situation but also what the future may hold for your career choices, continuing education, home life, insurance coverage, and financial goals. As you put each of these options in place, keep records regarding your decisions at insureyouknow.org.
The Call to Return to the Office
June 28, 2021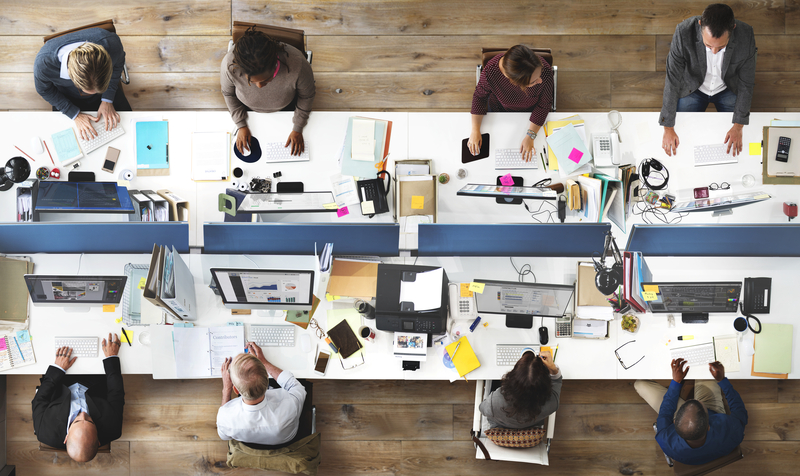 Has your employer notified you that the time has come for you to return to your office? Are you ready, hesitant, or determined to seek an alternative option to keep you at home, or at least closer to home if you also would face the return of a long daily commute?
Employees' Reactions
With the coronavirus pandemic receding for everyone who has received the vaccine, some employers are pushing employees to get back to work in office buildings. But some people have moved during the pandemic; others have concerns about the virus and vaccine-hesitant colleagues; and working parents would have to quickly find childcare options for youngsters out of school for the summer.
According to Bloomberg News, a May survey by Morning Consult of 1,000 U.S. adults showed that 39 percent would consider quitting if their employers aren't flexible about remote work. Some workers are leaving for new jobs, with better pay or remote-friendly working conditions. Others have decided to start their own businesses rather than collect a steady paycheck. Still others are quitting with no firm plans, confident they can get a better deal elsewhere as the economy rebounds from the pandemic recession. Some people are seeking happiness and are rethinking what work means to them, how they are valued, and how they spend and balance their time at work and home.
Increase in Resignations
All these factors are prompting a dramatic increase in resignations—a record 4 million people quit their jobs in April alone, according to the U.S. Bureau of Labor Statistics. More than 740,000 people who quit in April worked in the leisure and hospitality industry, which includes jobs in hotels, bars and restaurants, theme parks, and other entertainment venues. Many workers in these fields are burnt out after enduring conditions during the pandemic that may have put their personal health at risk.
At the same time, white-collar workers are feeling empowered too; resignations also are up in professional services. In March, about a quarter of all workers told Morning Consult they were considering switching employers.
Employers' Reactions
Faced with mass resignations, employers are scrambling to keep their talented workforce on board. Some employers have announced plans to raise pay, be flexible, and make employees' well-being and safety top priorities when they return to their companies' offices. A compromise of allowing employees to choose to work remotely part of their workweek is being considered by concerned employers. With work teams composed of both in-office and remote employees, businesses will need to offer collaboration tools and innovative techniques so employees can continue to work together effectively, regardless of location. No one solution will work for every company, but a reintroduction to office life without a well-thought-out plan can be risky and dangerous.
Post-COVID-19 Working Conditions
Although some companies have decided to remain fully remote and have gone as far as selling their office buildings or not renewing lease agreements, other businesses want their entire staff to return to the office. Most organizations will be somewhere between a fully remote and a fully in-place workforce. Global Workplace Analytics, a research firm that specializes in remote work trends, predicts that 25–30 percent of U.S. employees will work from home multiple days per week by the end of 2021, up from 3.6 percent prior to the COVID-19 pandemic.
Hybrid Work Model
A hybrid work model is made up of both remote and in-office workers and gives employees the ability to choose how, where, and when they perform their job duties. This often includes office spaces designed with flexible work arrangements where employees come and go from the office based on preference and as project work dictates.
Several large enterprise companies have formally announced new policies designed to embrace a hybrid work model that gives employees the option to voluntarily return to the office or continue to work remotely for an indefinite period.
Returning to work after the COVID-19 pandemic will look different for every organization and will require a solution that works best for the safety and welfare of a specific group of employees.
Lifesize.com offers 10 Tips for Companies Returning to Work after COVID-19 under the following bullet points.
· Embrace a hybrid work model
· Implement a rotational work schedule
· Take a phased approach
· Restructure your offices
· Create a sanitary workplace
· Encourage good hygiene and self-isolation
· Have a contingency plan
· Get employee feedback
· Review your communication tools
· Maintain team-building efforts
Following the COVID-19 pandemic, employees and employers will face monumental work-related decisions that will affect the future of a productive workforce returning to physical offices, choosing a hybrid model of in-place and remote work, or abandoning the traditional workplace to seek alternative career options not bound to pre-pandemic conditions.
InsureYouKnow.org
If you are armed with a new contract from your employer that lists enhanced perks, including health and dental insurance benefits, an amended retirement package, remote work options, or a guaranteed raise, keep these records on file at InsureYouKnow.org. Also keep online your up-to-date resume if you are actively looking for a new work arrangement that meets your definition of a satisfying career choice.
On the Road Again . . . Returning to Your Workplace
October 14, 2020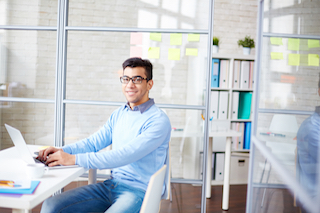 If you've been working from home during the COVID-19 pandemic, you may look forward to rejoining your colleagues in the offices deserted by your company earlier this year when you started working from home. According to a survey conducted by The Conference Board, about 35 percent of U.S. companies don't know when they will allow employees back into the office. The survey also concluded that about 39 percent of companies plan to reopen offices by early 2021, while 13 percent of offices have remained open throughout the pandemic.
While decisions to reopen are being made by individual companies that see benefits of staff working collaboratively and creatively in person that many workers miss, and worry that continued lockdowns could damage the economy and society, the return to the office isn't without risk when the number of coronavirus cases continues to climb.
Returning to the office will be a big change for millions of employees who have gotten used to working from home without long commutes and a daily separation from family during strictly structured work hours. Companies need to prepare for reopening offices even if they don't plan to call workers back until 2021. Every organization is going to be different in the response needed to get offices back open, depending upon who owns the building, office size, and whether employees are likely to use public transportation.
Office building employers, owners and managers, and operations specialists may find useful guidelines from the Centers for Disease Control and Prevention (CDC) to prepare for the time when employees return to work by creating a safe and healthy workplace for workers and clients. The following list is an abbreviated version of the CDC's recommendations to protect your staff and others while slowing the spread of COVID-19.
Check the building to see if it's ready for occupancy.
Evaluate the building and its mechanical and life safety systems to determine if the building is ready for occupancy.
Ensure that ventilation systems in your facility operate properly.
Increase circulation of outdoor air by opening windows and doors if possible, and using fans.
To minimize the risk of waterborne diseases, take steps to ensure that all water systems and features and water-using devices are safe to use after a prolonged facility shutdown.
Identify how workers might be exposed to COVID-19 at work.
Conduct a thorough hazard assessment of the workplace to identify potential workplace hazards that could increase risks for COVID-19 transmission.
Identify work and common areas where employees could have close contact (within 6 feet) with others—for example, meeting rooms, break rooms, the cafeteria, locker rooms, check-in areas, waiting areas, and routes of entry and exit.
Include all employees in communication plans—for example, management staff, utility employees, relief employees, and janitorial and maintenance staff.
If contractors are employed in the workplace, develop plans to communicate with contracting companies about changes to work processes and requirements for the contractors to prevent transmission of COVID-19 in your facility.
Develop hazard controls to reduce transmission among workers.
Modify or adjust seats, furniture, and workstations to maintain social distancing of 6 feet between employees.
Install transparent shields or other physical barriers to separate employees and visitors where social distancing is not an option.
Arrange chairs in reception or other communal seating areas by turning, draping, spacing, or removing chairs to maintain social distancing.
Use methods to physically separate employees in all areas of the building, including work areas and other areas such as meeting rooms, break rooms, parking lots, entrance and exit areas, and locker rooms.
Replace high-touch communal items, such as coffee pots and bulk snacks, with alternatives such as pre-packaged, single-serving items. Encourage staff to bring their own water to minimize use and touching of water fountains or consider installing no-touch activation water fountains.
Consider taking steps to improve ventilation in the building, in consultation with an HVAC professional, based on local environmental conditions and ongoing community transmission in the area.
Ensure exhaust fans in restroom facilities are functional and operating at full capacity when the building is occupied.
Change the way people work.
Employees who have symptoms of COVID-19 or who have a sick family member at home with COVID-19, should be encouraged to notify their supervisor, stay home, and follow CDC-recommended steps. Employees should not return to work until they meet the criteria to discontinue home isolation, in consultation with their healthcare provider. At the office, the employer needs to:
Perform enhanced cleaning and disinfection after anyone suspected or confirmed to have COVID-19 has been in the workplace.
Consider conducting daily in-person or virtual health checks of employees before they enter the work site.
Stagger shifts, start times, and break times to reduce the number of employees in common areas such as screening areas, break rooms, and locker rooms.
Follow the CDC's guidance for cleaning and disinfecting to develop, follow, and maintain a plan to perform regular cleanings of surfaces.
Give employees enough time to wash their hands and access to soap, clean water, and paper towels.
Discourage handshaking, hugs, and fist bumps.
Encourage the use of outdoor seating areas and social distancing for any small-group activities such as lunches, breaks, and meetings.
Use no-touch trash cans.
Remind employees and clients to wear cloth face coverings in public settings and avoid touching their eyes, noses, and mouths.
The magazine Financial Management encourages employers to find a balance when planning to reopen the office and offers some key considerations, including the following ones, to keep in mind when considering reopening the office.
Allow choices and review policies.
Employers must be aware that some employees or someone they live with will have health conditions which make them particularly vulnerable to the coronavirus, meaning a return to the office remains unlikely for many months.
Organizations also may find that some employees have discovered that they enjoy working from home and don't want to come back into the office. The optimal situation is likely to be to give employees the choice of coming into the office or continuing to work from home. Coaxing any staff working from home to return to the office may prove a challenge, but for high-risk employees, those with vulnerable family members, or ones with children doing remote learning, going back to the workplace simply is not an option at present.
Support employees who work at home.
Companies need to ensure that staff have the right technology and resources to continue working from home. More firms are now more likely to consider flexible working requests than before the pandemic struck.
Policies covering sick leave, health benefits, and paid time off also will need to be reviewed so that they adequately protect staff who contract COVID-19 or are required to self-isolate.
Plan for possible outbreaks.
Companies already have plans in place to evacuate offices in case of fires, earthquakes, or other disasters but now they need to add health emergencies to the list. If an employee develops COVID-19 symptoms in the workplace, know how to get them safely out of the building. Companies may need to close a floor or an entire building, before deep-cleaning it, track and trace all staff in contact with the employee, and cover the costs for COVID-19 tests and resulting treatment if an employee tests positive.
With so many changes envisioned for your return to work, at InsureYouKnow.org, you can keep track of modifications in company policies for your health care coverage and paid time off, technology purchases for which you may be reimbursed by your company, and records of COVID-19 testing that may be requested by your employer or when you travel.
Labor Day 2020: Tips for Americans Looking for Work
August 27, 2020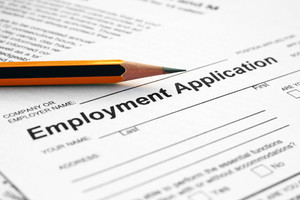 In 2020, Labor Day is celebrated on Monday, September 7. According to the U.S. Department of Labor, this holiday is a yearly national tribute to the contributions workers have made to the strength, prosperity, and well-being of the United States. The first Labor Day holiday was celebrated in 1882 in New York City. Three years later, the holiday had spread to other industrial centers of the country and began to represent the end of summer and the start of the back-to-school season. Although Labor Day is typically celebrated in cities and towns across the nation with parades, picnics, barbecues, fireworks displays, and other public gatherings, the manner and extent of America's annual celebration to honor the American worker will be different this year during the COVID-19 pandemic.
A three-day holiday weekend this September may not signal a time to publicly celebrate for many Americans affected by high unemployment, shifting industry hiring patterns, and fundamental changes to the way they work and play amid the COVID-19 crisis. If you are unemployed, underemployed, or just ready for a change in your work circumstances, the following tips may increase your chances of finding a job under the current challenging labor market.
Review your resume and online professional presence. If it's been a while since you've applied for a job, evaluate your resume to make sure it's error-free, fully updated, and customized for each job for which you submit an application. Post your resume on your own website if you have one, and on online job boards or sites specific to your target industry. Consider adding work samples, links to any published work, or a video introduction to your resume. Use keywords that will yield results in search engine queries conducted by prospective employers. Keep your references informed about job leads and scheduled interviews so they will be ready to respond to requests for recommendations about your job performance and history.
Look in the right places for opportunities. Current hiring trends may include positions for freelancers and remote workers for which you may be eligible. You also should be willing to consider new industries where job opportunities have been stronger, such as technology and health care. Contact people in your network who are employed in favorable hiring industries and explain your interest and availability.
As companies move to remote work to fight the coronavirus pandemic and an increasing number of workers are being laid off or furloughed, you might be wondering if you should continue to send out resumes or just assume that no one is hiring for the foreseeable future. It's true that economists are predicting a recession, but career experts advise to keep networking and applying, provided you change your approach to acknowledge these are uncertain times.
Join professional groups on Facebook and LinkedIn that offer a wide range of options with groups for a variety of professions. Make yourself visible to online groups by introducing topics or adding to conversations that allow you to demonstrate your expertise.
Figure out your strengths. Know your skills, your worth, and your passions – these are the things that help differentiate you, and allow you to thrive in the areas in which you're most competitive. To address remote working conditions, emphasize your comfort and expertise with technology, including remote collaboration and communication programs you've used and endorse. A good job search is targeted in many ways, including knowing where you'll be appreciated and in demand. Analyze job descriptions by listing each required skill and experience. Then consider whether you have that exact skill, if you have the skill but haven't used it in a few years, or if you're lacking the skill entirely. Apply that information to determine what you need to improve on to make yourself a better candidate when the job market picks up again.
Refresh your skills. Look into taking free or low-cost courses online or obtain certifications in a new skill that can complement your existing job path or lead to a new career. Due to the COVID-19 pandemic, many online learning options provide free or lower-priced educational programs and courses on professional development, leadership, and communication skills that allow you to continue working in another capacity while you complete your studies.
Check out free online course including MOOCs (Massive Open Online Courses), EdX classes with courses from MIT and Harvard, and free Microsoft training and tutorials. In addition to providing job announcements and company descriptions, TheMuse.com links to online courses "that'll boost your skills and get you ahead." Learn to use remote communication and collaboration programs like Slack, Zoom, Skype, the G-Suite, and Dropbox that can be learned and applied quickly.
Rely on others to help in your job search. In addition to a source for new jobs, your network also can be the best place to advertise your job skills and career ambitions, seek help securing loans or financing to start a new business, assistance in applying or being admitted to a new career training or degree program, or to obtain introductions to others who might be able to help in a job search. Check out your high school or university's alumni network to learn where your connections are working. When you reach out, ask for a short informational interview to learn more about their workplace, and during the conversation, ask whether there's anyone else you could speak with at the company. Repeat this process until you've spoken to someone in the department you think is the best fit.
During an economic slowdown, it's important to focus on what you can control—by improving your skills and reaching out to your network, you can lay the groundwork now so that when the crisis is over you have opened doors and rekindled relationships.
Project yourself on Labor Day 2021. Pending the development and implementation of a coronavirus vaccine, the COVID-19 pandemic may be over within the next year. Analyze your need to overhaul your career or to take gig jobs or other freelance work if you've been laid off and are facing overwhelming debt and unemployment for an unforeseeable time. If possible, don't make dramatic job changes or career decisions that can impact you for years to come. If you can determine where you want to be when COVID-19 is over, you can successfully direct your job search. Although companies might not be hiring in 2020, they will keep you in mind if you continue to build relationships and share your ideas with them until they do start hiring.
At InsureYouKnow.org, you can store your current and previous resumes, legal and contractual agreements pertaining to your employment, and work-related health insurance policies, especially if conditions and coverages have changed due to the COVID-19 pandemic.
From Home to Office in Record Time
July 13, 2020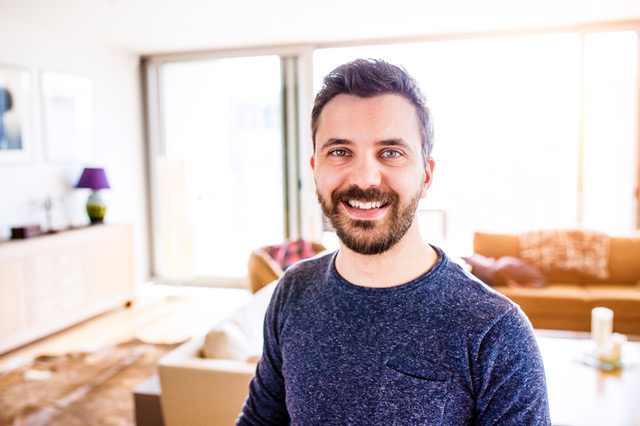 From Home to Office in Record Time
In March 2020, out of concern about the coronavirus pandemic, many U.S. workers relocated from office buildings, campuses, and other locations to home offices—or more likely, to living room sofas, dining room tables, kitchen counters, and corner nooks in bedrooms. According to Gallup Panel data, nearly seven in 10 employees are still working remotely all or part of the time.
You may have hit the ground running to set up your home office months ago by securing the basics—a computer, a desk or table, a chair, WiFi or direct Internet connection, ability to access work applications, and sufficient lighting to work on your computer and to participate in live online videoconferences. If you are faced with continuing to work out of your home office for an indefinite period of time, taking time now to do an inventory of your home office environment may help you be more productive, comfortable, and focused.
Be More Productive
Make a realistic schedule so you can complete your top priorities during your peak times of productivity. Try to adhere to your regular work schedule by starting and ending your work day about the same time you would if you were physically at work, take your lunch and snack breaks at the same time each day, and consistently schedule and attend online meetings with your colleagues.
If you've experienced intermittent slowdowns or weak or spotty WiFi coverage in certain parts of your home, this could be a good time to upgrade. A new router could be especially helpful to handle the increased demands that come with multiple users in one household. Consumer Reports lets you know "How to Get a Stronger WiFi Signal" and offers tips for WiFi security.
If you are employed by a company with IT staff, consult with them to review your computer, printer, and WiFi setup as well as antivirus and anti-malware software to reach your maximum productivity.
You may have used videoconferencing apps to meet with clients and coworkers as well as family and friends before you started working at home during the pandemic. But, you may not have thought a lot about options, backgrounds, and presentation tips that can enhance your online participation that are provided in a Consumer Reports list of free videoconferencing apps.
If you are still part of a work team, let your colleagues know the best way to connect with you (for example, cell phone, email, text message, FaceTime, or videoconference) and the best times to reach you. 
Update your team frequently about the progress of shared work, project deadlines, and other important tasks. Consider using free document creation apps like Google Docs or Microsoft's Office.com and project management software to keep everyone up-to-date.
Take breaks throughout the day to increase your productivity and improve your circulation. Get up and walk to a different room in the house, get a glass of water, or do a few stretches. Set a reminder on your phone or, if you have a fitness watch, set up alerts to encourage you to move more.
Be More Comfortable
A chair that offers adequate back support with adjustable heights to allow you to change the positioning of your legs during the day and a footstool that can help prevent leg fatigue is the ideal choice. But, in lieu of investing in new furniture, make sure your task chair allows your feet to rest on the floor while your pelvis and lower back fit snugly against the back of the chair. If your chair isn't adjustable, sitting on a cushion can aid you in being comfortable. Your task chair should support you while avoiding undue pressure on your spine. An ill-fitting chair that encourages you to slouch can result in an aching back and other health repercussions.
In evaluating your chair in relation to your desk or table, you want your arms to be bent around 90 degrees or up to 115 degrees when you place them on your keyboard, with your wrists in a neutral position and not resting on the keyboard. Relax your shoulders, with your elbows near your sides or on the armrests.
You may want to consider using a standing desk either all or part of your workday. Ergonomics experts approve of this option because it encourages users to change positions frequently from sitting to standing throughout the day. Consumer Reports provides a guide, "How to Choose a Standing Desk" to help you find options and price points to meet your home office needs.
Ensure that your workspace has enough electrical outlets to accommodate your computer, printer, and phone chargers to keep your workflow uninterrupted and fully charged.
Pay attention to the availability of natural light sources when setting up your home office and supplement them with artificial light if needed. You'll feel the benefits of keeping your workspace bright and airy. Since you're spending the majority of the day sitting or standing at your desk or table, having access to natural light can have an impact on your overall work performance, mood, and wellness. Harvard Business Review reported on a connection between natural light and employee well-being.
Instead of holding your cell phone between your shoulder and ear which may cause neck, back, and shoulder pain if you type while you talk on the phone, use earphones, earbuds, or a headset, or put your phone on speaker mode.
By using an ergonomic keyboard, you can place your wrists and hands in a healthier, more natural position than conventional keyboards to minimize discomfort and injuries like tendonitis. PC Magazine reviewed "The Best Ergonomic Keyboards for 2020" to use to avoid repetitive stress injuries.
Arrange your keyboard so it is centered to your body and if you use a mouse make sure it is within a natural reach to reduce muscle load and prevent strain.
When positioning your computer screen, place it at eye level so you are looking slightly down toward the center of the screen to prevent neck strain, dry eyes, headaches, and blurred vision. Give your eyes regular breaks from the monitor and force yourself to blink frequently when staring at the screen for extended periods of time. Don't sit too close to the screen—your eyes should be an arm's length away from the computer. Monitor arms can be used to align your screen but you also can use boxes or books to position your monitor.
View a YouTube video on office ergonomics for additional tips on setting up a comfortable at-home workstation.
Be More Focused
A quality pair of headphones is a simple way to help you focus on your tasks by reducing the noise you hear around you. Consumer Reports reviewed "Best Noise-Canceling Headphones of 2020" that can help you choose a pair that's right for you. Search YouTube.com for "music for office work" and listen to background music conducive to working calmly in a distracting environment.
If possible, find a dedicated space with a door where you can work free from family activities and unnecessary distractions when you need to focus on deadlines, communication with clients or colleagues, and videoconferences. If you don't have an option for a space with a door, try to set up an area off-limits to others for a few hours a day or use a foldable screen to indicate your need to minimize interruptions.
Establish a consistent schedule by starting and ending your day at the same time every workday to help you reinforce the separation between 'work' and 'home.' Establishing a routine also will help you manage your time so you are not working overtime or getting distracted with housekeeping chores during worktime.
Keep your shared calendar updated to ensure that others have accurate information about your availability.
In becoming more productive, comfortable, and focused, while you use part of your home for business, you may be able to deduct some of the expenses incurred when you file your income taxes. The IRS website says the home office deduction is available for both homeowners and renters and applies to all types of homes. Generally, deductions for a home office are based on the percentage of your home devoted to business use. So, if you use a whole room or part of a room for conducting your business, you need to figure out the percentage of your home devoted to your business activities.
At InsureYouKnow.org, you can keep track of your home office expenses, including how you use a percentage of your home to accommodate your business, that you'll need in 2021 when you file your 2020 income taxes.