Have Insurance, Will Travel
June 15, 2021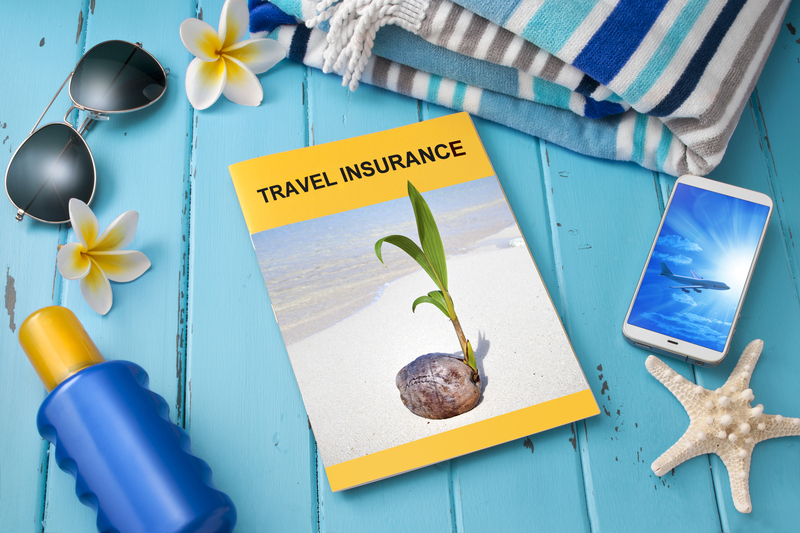 You've done your planning, scheduled time off, and made reservations for a well-deserved vacation. But what if something unforeseen happens–like lost luggage, flight delays, or a medical emergency–to upend the time away you had envisioned? You may want to add to your pre-trip checklist travel insurance, a type of policy that reimburses you for money you lose from non-refundable deposits and payments when something goes wrong on your trip.
A general rule to consider is that the more you're spending on your trip, the more likely you'll need travel insurance. Costs for international trips and cruises can add up quickly and being away from a safety net at home can be fraught with problems. But don't hastily sign up for travel insurance and neglect to understand what is and isn't covered by the plan you are considering. Do some comparison shopping for travel insurance and look for options that match your needs.
Policy Benefits to Consider
Cancellation allowed for any reason
Emergency medical expenses, including coverage for COVID-19 and dental care
Emergency medical evacuation
Trip cancellation reimbursement
Ability to review a purchased policy and to reconsider enrollment without penalty
Reimbursement for lost baggage
Compensation for missed connection, travel delay, trip interruption or cancellation due to injuries, weather, hurricanes, or terrorism
Coverage for lost or stolen passports
Mistakes to Avoid
Skipping travel insurance
Failing to find a plan that covers COVID-19 or another coronavirus outbreak
Ignoring the limits of your coverage and not reading your policy thoroughly
Not understanding "cancel for any reason" coverage

A "cancel for any reason" policy must be purchased within 7 to 21 days of making the initial trip deposit. Also, you must cancel the trip no later than 48 hours before departure to get reimbursement under "cancel for any reason" coverage. Also, travelers may think they'll get all their money back. But "cancel for any reason" coverage only provides 50% to 75% of your out-of-pocket expenses, depending on the level you choose. Don't set yourself up for disappointment if you cancel your trip at the last minute and you can recover only half of your loss.

Waiting until the last minute to secure travel insurance
Buying travel insurance from an unreliable source
Limits to Think About
Pre-existing medical conditions that may worsen during your trip aren't covered unless you purchase a pre-existing conditions exclusion waiver.
High-risk activities may not be covered, such as scuba diving; nor are problems that happen because you are intoxicated or are using drugs.
Medical tourism is also a common exclusion, so if you're going abroad for a face lift, travel insurance won't cover hospital bills or aftercare.
Reasons to Buy Travel Insurance
Two major factors should influence your decision to buy travel insurance:
Financial Risk: Are you worried about losing money because of a canceled, delayed, or interrupted trip, lost luggage, or a medical emergency?
Medical Concerns: Are you traveling outside your home country where your insurance from home won't cover you for an accident or illness?
Reasons Not to Buy Travel Insurance
Last minute domestic trips
Cheap domestic trips
You can afford to lose your prepaid trip expenses
Resources to Buy Travel Insurance
At NerdWallet.com, Forbes.com, and TravelInsurance.com, you can find comparison data on travel insurance carriers and policies. By using these resources, you'll be able to enroll in a plan suited for your needs when you're ready to travel.
InsureYouKnow.org
At InsureYouKnow.org, you can file copies of your travel insurance policies, driver's license, auto insurance policy, passport, health insurance cards, vaccine passport, and the credit cards you plan to take with you. If your physical credentials are lost or stolen while traveling, you can access recorded information online that you'll need to prove your coverage or to start the process of obtaining new documents.