Sticker Shock in the Grocery Aisles
July 31, 2022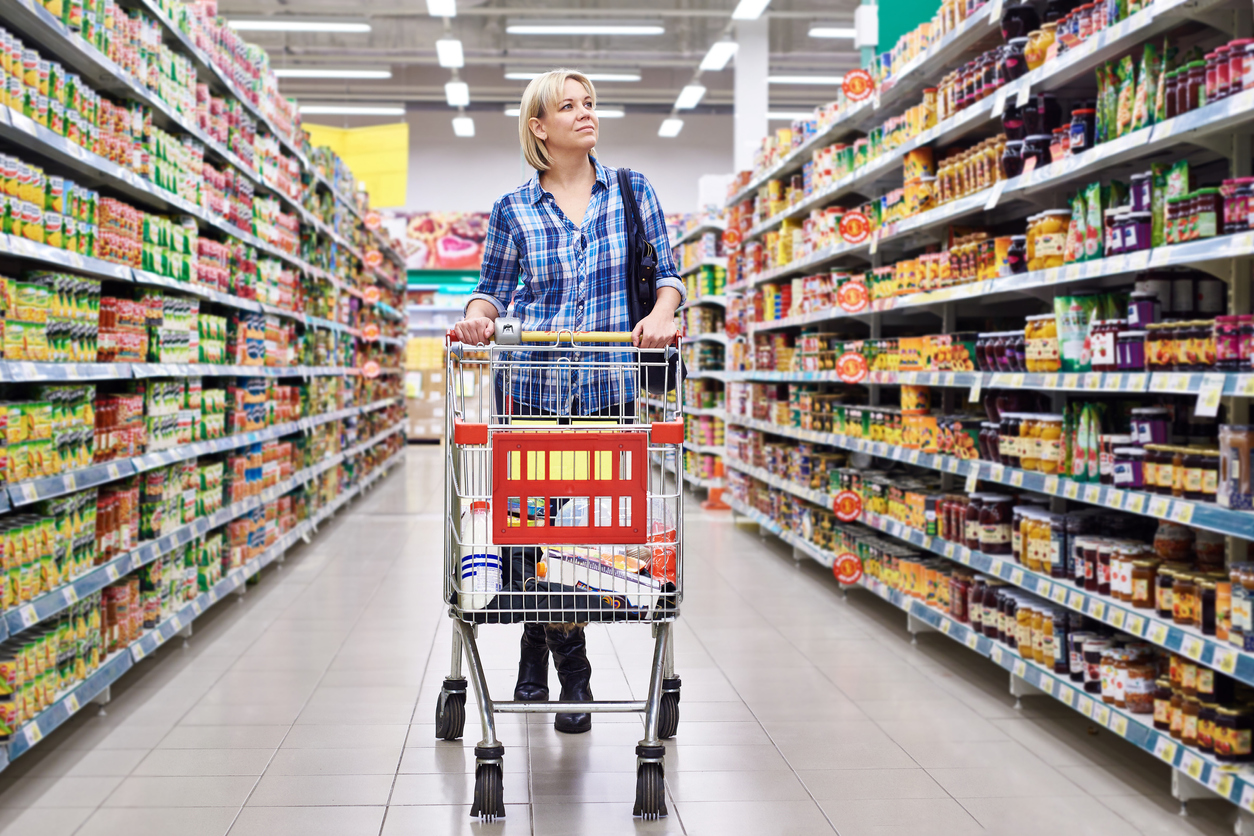 Unless you go out to eat or get take-out for every meal you consume, you can't avoid buying groceries—even if you have them delivered to your doorstep. With inflation at the highest rate it has been in 40 years, you've surely noticed that prices continue to rise in the grocery aisles.
If you want to stabilize your grocery bill and make your budget go further in your fight against price inflation, try some of the following money-saving strategies when you face your next grocery trip or delivery.
Check Your Pantry and Freezer
Before you go grocery shopping, check the shelves of your pantry and freezer. By taking inventory of what you already have at home, you'll avoid buying multiples of the same item. You might be able to shorten your grocery list and spend less.
Choose Store Brands Over Name Brands
Name brand groceries are usually priced higher than their store brand counterparts. Many times, you might not be able to tell the difference between the two. With prices going up, switch to generic brands to lower your grocery spending.
Buy in Bulk
While you'll pay more money upfront for groceries in larger quantities, it's a smart move to buy in bulk. Typically, you'll pay less per item and you'll have staples on hand that may allow you to do less grocery shopping throughout the month.
Cut Back on Meat
Cutting back on meat will have a significant impact on your grocery bill because beef, pork, and chicken tend to be some of the more expensive items in your shopping cart— inflation or not. Going meatless a day or two a week and turning to cheaper alternatives, like beans and lentils, can help you cut costs.
Plan Meals
Planning your meals and making grocery lists based on a meal plan will prompt you to be less likely to waste money on something that looks appealing in the store, but you might not need for the family meals and snacks you prepare at home.
Consider Substitutions
Using substitute items can result in cost savings without sacrificing the quality or taste of the meal. For example, fruits and vegetables that are not in season tend to be more expensive. Using different produce in meals than a recipe calls for may enhance and not compromise a recipe.
Minimize Food Waste
Reduce food waste by making a grocery list and sticking to it; buy frozen instead of fresh; rethink sell-by dates if food still looks and smells fresh; freeze meats, bread, and vegetables that you aren't going to use immediately.
Store Items Where You Can See Them
Keep items where you can see them, and you'll be more likely to use them. An organized refrigerator and a neatly arranged pantry can help you quickly find and use items.
Learn to Preserve or Can Foods
You can pickle, preserve, or can foods—all options gaining popularity. These practices have been around for centuries and have helped folks survive harsh winters and economic downturns. With a little upfront investment of time and money, you can acquire the tools necessary to preserve seasonal foods. This can prolong their shelf life and reduce food waste and costs.
Sign Up for Loyalty Programs
Most grocery stores offer loyalty programs that are free to join. You can benefit from discounts that automatically get applied to your cart at checkout or you can get access to exclusive coupons on their apps.
Getting free items, including food offerings, from a local Buy Nothing Group means you can bypass high prices at a store—and you don't even have to offer up anything in exchange. These groups focus on sharing rather than trading or bartering within a designated area. Join your local Buy Nothing Group on Facebook.

InsureYouKnow.org