Life Happens… Life Insurance Awareness Month
September 1, 2019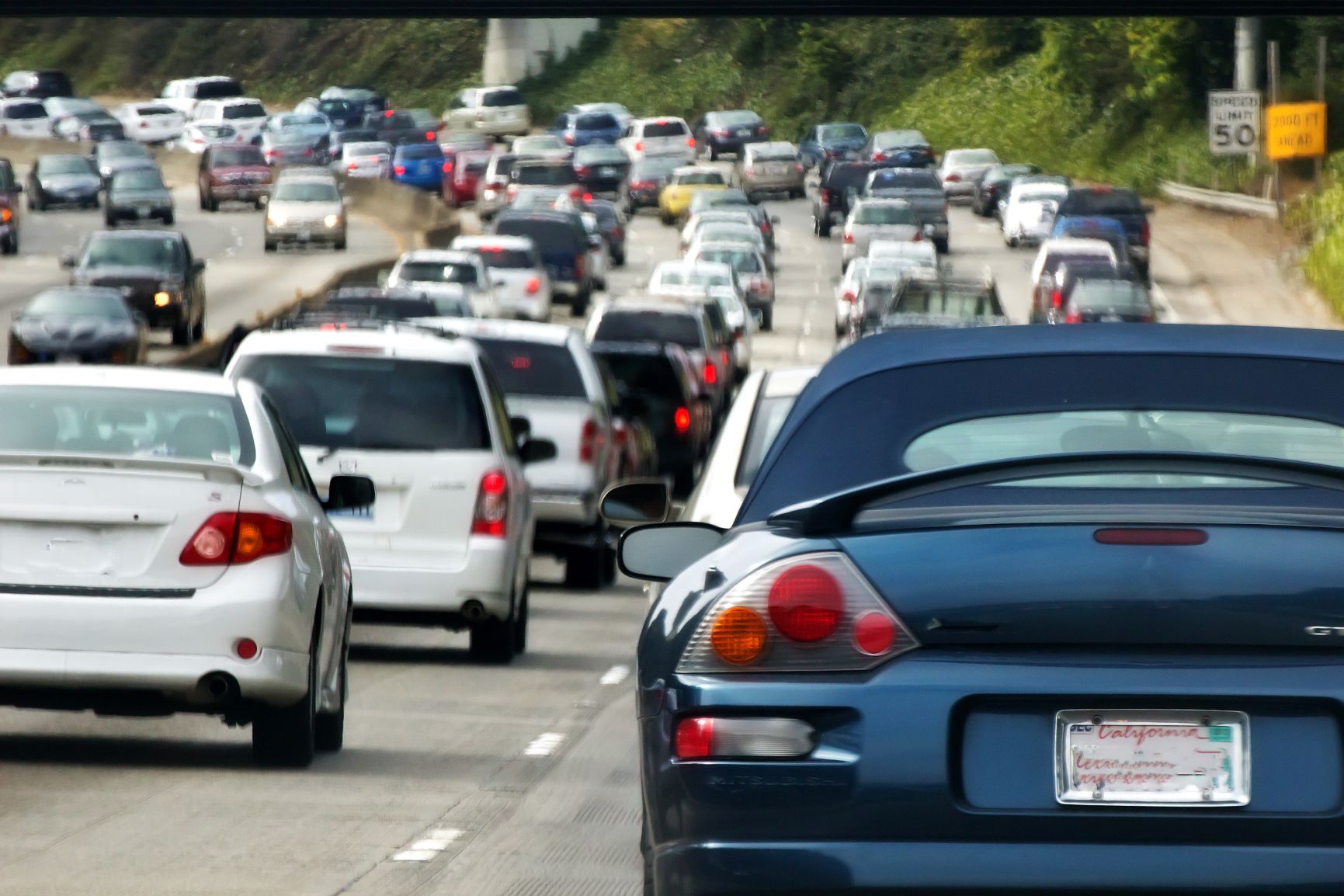 Our days are full. Our lives are full. We continue in our daily routine. But then something happens – the car doesn't start, there's a storm which makes the fence fall, the washer stops working mid-cycle. After the initial panic and stress, we utilize our resources and find a way to prioritize that and get it fixed. Perhaps a neighbor or our partner lends a hand, or we contact a handyman or the warranty company. However the larger "somethings" take a while to fix – the car needing new parts, the fence damaging the water line, or the appliances that need replacing – which alters the way that our days and lives function. Multiple resources are required to help continue our daily routine.  In some cases there is no way to fix the something and we need to stop our lives and re-evaluate what life will be like now. The resources cannot fix or support us – but Insurance can help.
There are so many types of insurance – car and home insurance are the most commonly marketed along with health. Every year – the National Association of Insurance and Financial Advisors dedicates September to Life Insurance Awareness Month. They launch a site and full spread of marketing materials on www.lifehappenspro.org to educate the public about the importance of planning ahead for the "life happens" moments. Life insurance has been misconstrued as a product that is only available for individuals with excess or resources but there are several options for all types of people.
When you search "insurance" in google – 4,960,000,000 results – pop up. How do we find the time, the right advisor, and the right type of insurance for your personalized needs?
Go to the well-known companies – the ones that show up in the top 10 search or the ones that are advertised in your life (television, billboards, newspapers, flyers in the mail). They often have resources that inform about product types before even interacting with the sales area.
Go to someone based on referral – the ones that your friends or neighbors recommend.  Family members alwayss have an opinion on something and even a negative story can steer you in the right direction. If you don't have a community of people in your life to ask, putting an "ask" out on social media will provide comments that could be useful.
Go to a website that provides prices – the ones that can give you information without interacting with people. It's tough to know what is a good price without knowing a ballpark range. An example of this is insureyouknow.org which provides a quote directly to your inbox after answering a few simple questions.
Insureyouknow.org can support you with your life insurance needs by providing you quotes directly on their website. There are also other InsureYouKnow.org product offerings to help you reference those important records when the "life happens" moments occur. It's a safe place to store all the information in case you need to access it remotely – or from the comforts of your own home. An annual plan is available to support your budget needs.
Do Children Need Life Insurance?
April 5, 2019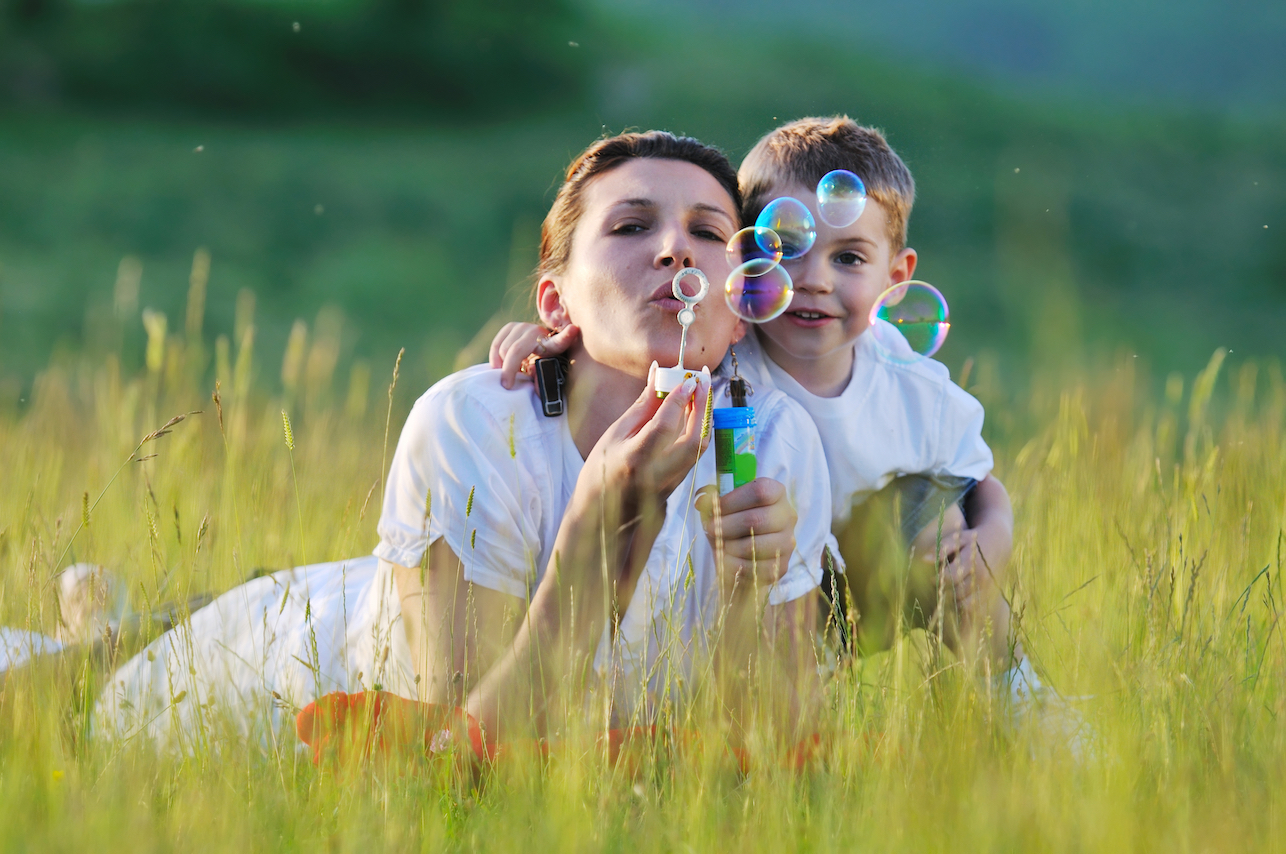 Getting ready to welcome a baby into the world is an exciting time. You can't help but think of all the adventures to come and dream of the future that awaits your new son or daughter. You start by planning for your child's immediate needs, stocking up on diapers, decorating the nursery, and lining up day care if needed, before considering longer-term issues, like setting up a 529 plan to help fund your child's education.
The last thing you want to think about during this joyous time is purchasing life insurance for your unborn child. You're eagerly awaiting your baby's birth, not anticipating his or her death. Nonetheless, it's worth looking into before you make up your mind.
Here are a few reasons you may want to get life insurance for your child:
It can serve as a savings vehicle.

When you buy a whole life insurance policy (you can't buy term life insurance for minors), the cash value grows slowly over the years. Your child can surrender the policy later and use the money as he or she wishes.

It guarantees your child's insurability.

If your child develops a medical condition, you won't have to worry about whether he or she will have life insurance. In fact, your child will be able to buy additional insurance as an adult if needed regardless of his or her health (check with your individual insurance provider to see if you'll need to include an additional rider for this benefit).

It provides peace of mind.

Planning a funeral is difficult, and planning one for your own child is especially hard. Life insurance would cover funeral expenses, which can cost thousands of dollars, and perhaps allow you to take some time off work as you grieve.
On the other hand, here are some reasons why life insurance may not be the best idea:
There are better ways to save.

According to

Consumer Reports

, the average annual rate of return is 1.5 percent for the whole life guaranteed cash value. That doesn't take into consideration associated fees that eat into the returns. You can easily beat that rate by investing your money elsewhere.

It probably isn't needed.

Statistically, it's unlikely your child will die. In addition, the main purpose of life insurance is to replace income or cover debts, and those situations generally don't apply to your child. You most likely aren't relying on your child's income to pay your monthly bills.

Your child probably can get term life insurance later.

Again, statistically speaking, your child should be able to purchase a term life insurance policy as an adult. Term life insurance is more affordable and practical for most people.
Ultimately, purchasing life insurance for your child is a personal decision. If you do decide to get a policy, be sure to store the related documents on InsureYouKnow.org. Should the worst occur, you will want to be able to access the documents quickly and easily so you can focus on healing.
The 4 Types of Insurance You Must Have
January 25, 2019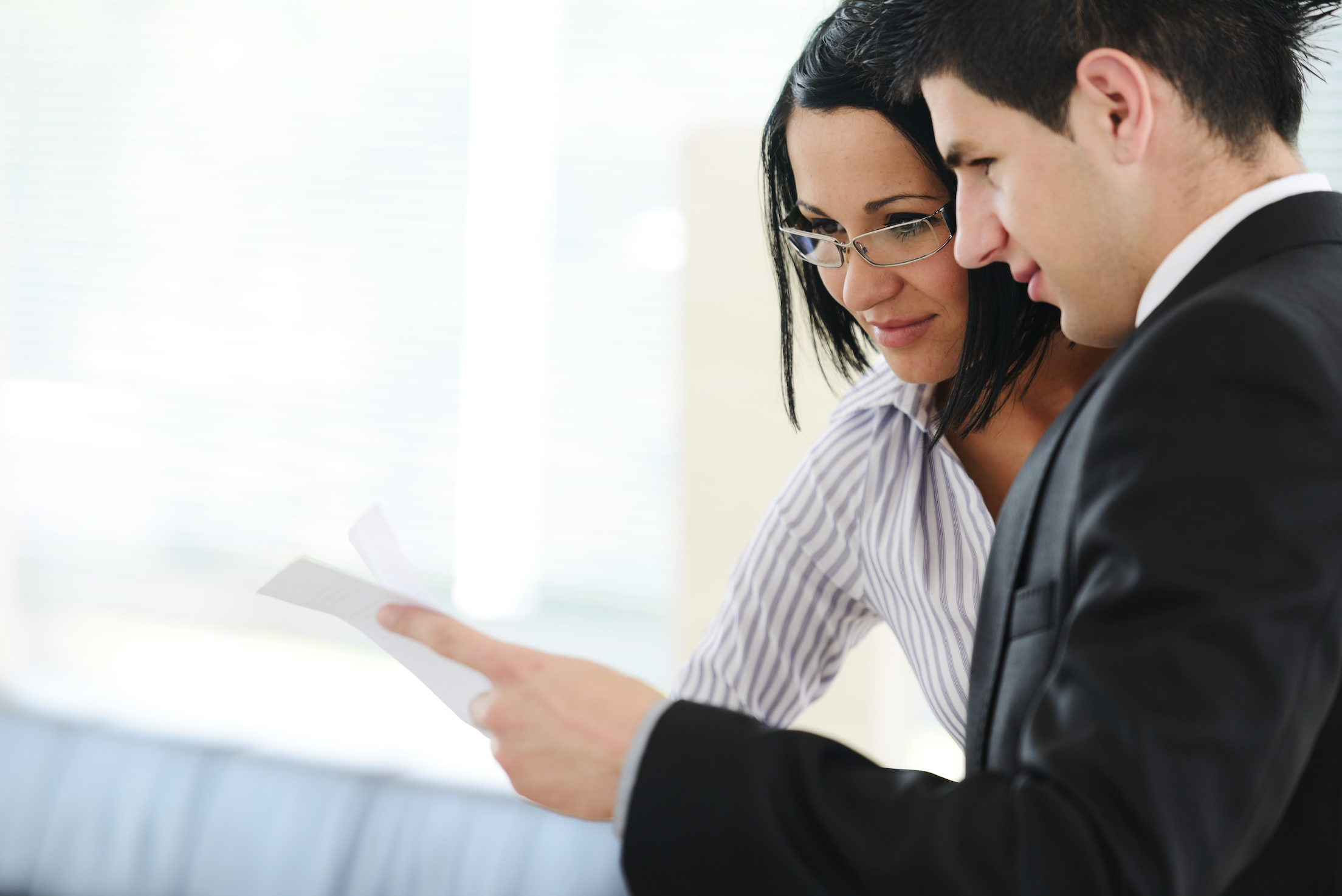 Let's face it: Insurance is confusing. And we're not just talking about figuring out how to file a claim. With all the different types of insurance out there, it's hard to determine what insurance you need in the first place.
While your particular needs will vary depending on your unique circumstances, here are four types of insurance you definitely should have:
Health insurance.

The federal tax penalty for not having health insurance will go away in 2019, but that was never the main reason you needed it. With medical costs continuing to rise, health insurance is an absolute must-have. Even if you are young and healthy, you never know when you might get in an accident; an unexpected hospital visit can easily cost you thousands of dollars. Luckily, your job may be able to help you get coverage. According to the

most recent report

from the U.S. Census Bureau, more than half of Americans (56 percent) receive health insurance through their employer. Only 8.8 percent of Americans have no health insurance at all.

Car insurance.

If you have a car, you're already very familiar with car insurance. Even if you've been fortunate enough to never use it, you better be paying for it considering it's required by law (unless you live in New Hampshire or Virginia, where

it isn't required but most drivers have it

). The Insurance Information Institute has found that the

average loss per claim is more than $5,500

, so this is one type of insurance that can pay off quickly. Tip: Don't file a claim for a minor incident. While you might think you should considering the amount of money you've paid for your policy over the years, your insurance company may raise your rates in the future.

Homeowners/renters insurance.

If you own your home, having homeowners insurance is a no-brainer, and not just because you can't get a mortgage without it. Your house is probably your single most valuable asset, and you want to protect it. Homeowners insurance will help cover your losses in the event of a fire, burglary, or other event (you may need to purchase a separate policy if you live in an area prone to floods or earthquakes). If you're a renter, you still need insurance of your own so you can replace your personal belongings in the event of a disaster.

Life insurance.

Life insurance is more of a benefit for your loved ones than for yourself; if you should die, this will help protect them. Ask yourself: What would happen to your family if you died tomorrow? Would they still be able to pay the bills? Even if you're single, someone will have to pay for your funeral and sort through your estate.

Many experts recommend

you buy a policy equal to 10 times your salary. Of course, your particular situation may require more or less. If you have no children, for example you won't need as much as someone with three kids, and if you're a stay-at-home parent with no income, you still need life insurance to help your partner cover childcare costs should the worst occur.
Once these four policies are in place, you might want to look into other types of insurance that could be beneficial to you, such as disability insurance and long-term care insurance. No matter what you end up with, you'll want to store all the related paperwork on InsureYouKnow.org. Dealing with a disaster is stressful enough; the last thing you and your loved ones will want to do is dig through piles of papers to find the appropriate policy.
Types of Insurance
September 13, 2016
Planning to buy a life insurance plan? Here's what you need to know about the different types of life insurance:
Term Life Insurance
Term life insurance is the simplest type of life insurance where you buy life coverage for a specific period of time and pay a monthly premium. It only pays if death occurs during that set period, which usually ranges from one year to 30 years.
Term life insurance is the cheapest form of life insurance starting from as low as few hundred dollars a year for $300,000 worth of coverage. Term life insurance, in most of the cases, doesn't have any investment component linked to it. You are just paying an annual premium to protect your dependents in case anything happens within the policy term.
There two further sub-categories of term life insurance:
Level term – Fixed premiums and death benefits stay the same throughout the term of the policy
Decreasing term – Death benefits decrease each year incrementally throughout the term of the policy
When opting for Term life insurance, choose a term that fits your current financial situation and figure out the number of years you and your family are more financially vulnerable.
Whole Life Insurance
Also known as permanent life insurance, whole life insurance is more expensive than a term insurance policy but has many additional benefits. A whole life insurance policy provides lifelong death coverage even if you die aged 100 and comes with an investment component known as policy cash value. You can also borrow money against the cash value of your policy plan or even surrender the policy for cash.
There are three main types of whole life insurance; traditional whole life, universal whole, variable whole life.
Traditional whole life – This is the most common type of whole life insurance where the premium stays the same throughout the policy's term and the death benefit is guaranteed. The policy cash value also grows at a guaranteed rate and best of all, you don't have to pay taxes on the gains while they are accumulating.
Universal whole life – This is a type of permanent insurance policy that provides the most flexibility. It provides the option of increasing death benefit later on in the policy term by passing a medical examination. The insured also has the option to change the policy premiums if enough money has been accumulated in the cash value account. The only downside with universal life insurance is that the returns are not guaranteed since it is tied to a money-market type investment that pays a market return rate – which can be positive or negative.
Variable Life Insurance – This type of permanent life insurance provides the opportunity of combining death benefits with an investment component that comprises of stocks, bonds and money market mutual funds. The risk factor for variable life insurance policy is higher but the returns can be equally rewarding as well. If the investments tank, the death benefit and cash value may decrease, however, some policies guarantee a minimum death benefit.
Variable life insurance policy also comes with great flexibility for the insured in terms of the ability to change and adjust the annual premiums. So if your financial situation changes during the policy's term, you have the ability to increase or decrease your premium. The policy cash value account can also be used to pay the premiums, if needed. While there are certain added benefits of variable life insurance, one big downside is that the cash value returns are not guaranteed and the risk of investments lie completely on the policyholder.
Final word
Whichever type of life insurance you eventually opt for, it is essential to be aware of the risks and rewards and choose a plan that fits your current financial status and future life goals.