Racing to Retirement?
September 14, 2020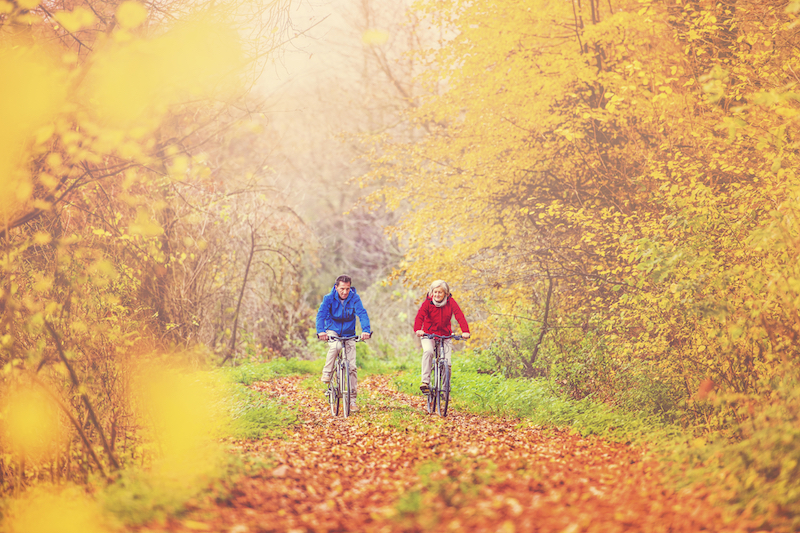 If you had been carefully planning your retirement and thought that you had a few more years to accumulate a nest egg before you officially called it quits, you may be prompted during the COVID-19 pandemic, to shift gears and reevaluate your options.
Employees worldwide are enduring furloughs pending a rebound in the economy, permanent layoffs because of drastic downturns at their workplaces, or have decided not to return to a work environment that may expose them to COVID-19. If one of these, or another reason, has spurred you to consider or plan to retire sooner than you had anticipated, make sure your retirement income strategy is right for your current and future financial situation. You may want to consult a financial planner who can help you project and protect your retirement benefits while you decide when to retire.
Retirees with limited financial resources face numerous risks, including out-living their money, investment losses, unexpected health expenses, the unforeseen needs of family members, and even reductions in retirement benefits. Some workers, including teachers, restaurateurs, and healthcare providers, whose professions require close contact with others, have started withdrawing from the workforce earlier than they had planned because of challenges and concerns resulting from the COVID-19 pandemic.
The pandemic has hit older workers hard. The unemployment rate among Americans age 55 and up reached a staggering 13.6 percent in April, up from just 2.6 percent in January, according to the U.S. Bureau of Labor Statistics. As of August, the percentage had gone down to 7.7 percent but other data show that one in five Americans in their 60s has lost his job or has been furloughed due to COVID-19, according to the July 2020 Retirement Confidence Index by the financial technology company SimplyWise. Overall, 15 percent of Americans are now considering claiming Social Security benefits earlier than they had anticipated. One in five respondents who was laid off during the coronavirus pandemic is now planning to retire early.
If you can identify with these staggering statistics, take a deep breath and review the following suggestions to guide you to the finish line for a financially successful retirement.
Examine Expenses and Downsize
For many employees, the COVID-19 pandemic has revealed how fragile their financial security is. A recent survey from the National Endowment for Financial Education found that nearly 9 in 10 (88 percent) Americans said that the COVID-19 crisis is causing stress on their personal finances. Americans who are not yet retired but whose finances have been impacted by the pandemic can use this time to review their expenses and reduce unnecessary spending. You'll need to take inventory of your entire financial situation and determine how much cash will see you through retirement.
Take Stock of Resources and Make Adjustments
Evaluate what resources you have available. Make any necessary adjustments to savings and portfolio asset allocations, including your 401(k) or 403(b) accounts, pension plans from former or current employers, IRA accounts, and annuities as well as Social Security benefits based on your employment and age. For those who are eligible but not yet drawing Social Security payments, this is a good time to consider how to maximize your benefits.
Decide how much money you want to keep in stocks vs. bonds, based on your risk tolerance and financial goals. Keep in mind, most people need to maintain a stake in stocks, even in retirement, to get the long-term growth they need. But for those who prefer a more cautious strategy—and for older investors who have already amassed enough savings to afford a comfortable retirement—it may make sense to reduce the percentage you invest in stocks and increase your fixed-income holdings.
Rethink Withdrawal Rate
People in or nearing retirement need to review their withdrawal rate, and the pandemic has given new urgency to designing a safe withdrawal strategy. The 4 percent rule is the traditional rule of thumb for retirement withdrawals. You take out 4 percent of your portfolio in the first year, then increase that amount by the inflation rate in subsequent years. Studies show that this strategy can minimize your risk of running out of money over a 30-year retirement.
The article, "Don't Let the Coronavirus Derail Your Retirement: How to Get Back on Track If Your 401(k) Has Taken a Hit," published in the May 2020 issue of Consumer Reports advises retirees to consider skipping their required minimum distributions from their 401(k) plans and individual retirement accounts that is permitted this year under the coronavirus relief package. If you can forgo those withdrawals, your portfolio will have more time to recover from losses.
Consider Taking Social Security Early
The longer you wait to claim Social Security benefits, the larger the payout you're likely to receive. If you are at the full retirement age between 65 and 67 years old, you can claim benefits about 30 percent higher than if you take them early starting at age 62. By waiting until you're 70 years old, the benefit amount would be another 32 percent higher than the amount you'd get at full retirement age.
But waiting isn't always the best option and individuals need to be aware of how claiming benefits at different ages will impact their overall retirement strategies.
Evaluate Employment Opportunities
If you figure out that you don't have enough currently saved for a comfortable retirement, consider remaining at or returning to work–even in a part-time position. Earning additional income and accumulating money in your retirement savings account will be beneficial if you can delay retirement and avoid unemployment. One of the most effective measures for protecting your finances is to amass an emergency fund that can cover three to six months of expenses—perhaps as much as a year if your job isn't secure. That money should be kept in a safe, easily accessible account, which will spare you from having to dip into retirement funds or rely solely on credit cards for unexpected bills.
Once you have come to terms with a retirement date and a vision of a secure financial future, store copies of your decisions for portfolio changes, Social Security formulas, records of all of your 401 (k) or 403(b) accounts, pension plans, IRA accounts, annuities, and other investments at InsureYouKnow.org.
Labor Day 2020: Tips for Americans Looking for Work
August 27, 2020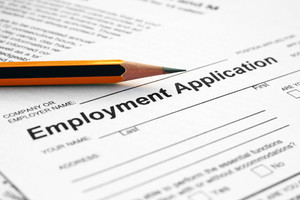 In 2020, Labor Day is celebrated on Monday, September 7. According to the U.S. Department of Labor, this holiday is a yearly national tribute to the contributions workers have made to the strength, prosperity, and well-being of the United States. The first Labor Day holiday was celebrated in 1882 in New York City. Three years later, the holiday had spread to other industrial centers of the country and began to represent the end of summer and the start of the back-to-school season. Although Labor Day is typically celebrated in cities and towns across the nation with parades, picnics, barbecues, fireworks displays, and other public gatherings, the manner and extent of America's annual celebration to honor the American worker will be different this year during the COVID-19 pandemic.
A three-day holiday weekend this September may not signal a time to publicly celebrate for many Americans affected by high unemployment, shifting industry hiring patterns, and fundamental changes to the way they work and play amid the COVID-19 crisis. If you are unemployed, underemployed, or just ready for a change in your work circumstances, the following tips may increase your chances of finding a job under the current challenging labor market.
Review your resume and online professional presence. If it's been a while since you've applied for a job, evaluate your resume to make sure it's error-free, fully updated, and customized for each job for which you submit an application. Post your resume on your own website if you have one, and on online job boards or sites specific to your target industry. Consider adding work samples, links to any published work, or a video introduction to your resume. Use keywords that will yield results in search engine queries conducted by prospective employers. Keep your references informed about job leads and scheduled interviews so they will be ready to respond to requests for recommendations about your job performance and history.
Look in the right places for opportunities. Current hiring trends may include positions for freelancers and remote workers for which you may be eligible. You also should be willing to consider new industries where job opportunities have been stronger, such as technology and health care. Contact people in your network who are employed in favorable hiring industries and explain your interest and availability.
As companies move to remote work to fight the coronavirus pandemic and an increasing number of workers are being laid off or furloughed, you might be wondering if you should continue to send out resumes or just assume that no one is hiring for the foreseeable future. It's true that economists are predicting a recession, but career experts advise to keep networking and applying, provided you change your approach to acknowledge these are uncertain times.
Join professional groups on Facebook and LinkedIn that offer a wide range of options with groups for a variety of professions. Make yourself visible to online groups by introducing topics or adding to conversations that allow you to demonstrate your expertise.
Figure out your strengths. Know your skills, your worth, and your passions – these are the things that help differentiate you, and allow you to thrive in the areas in which you're most competitive. To address remote working conditions, emphasize your comfort and expertise with technology, including remote collaboration and communication programs you've used and endorse. A good job search is targeted in many ways, including knowing where you'll be appreciated and in demand. Analyze job descriptions by listing each required skill and experience. Then consider whether you have that exact skill, if you have the skill but haven't used it in a few years, or if you're lacking the skill entirely. Apply that information to determine what you need to improve on to make yourself a better candidate when the job market picks up again.
Refresh your skills. Look into taking free or low-cost courses online or obtain certifications in a new skill that can complement your existing job path or lead to a new career. Due to the COVID-19 pandemic, many online learning options provide free or lower-priced educational programs and courses on professional development, leadership, and communication skills that allow you to continue working in another capacity while you complete your studies.
Check out free online course including MOOCs (Massive Open Online Courses), EdX classes with courses from MIT and Harvard, and free Microsoft training and tutorials. In addition to providing job announcements and company descriptions, TheMuse.com links to online courses "that'll boost your skills and get you ahead." Learn to use remote communication and collaboration programs like Slack, Zoom, Skype, the G-Suite, and Dropbox that can be learned and applied quickly.
Rely on others to help in your job search. In addition to a source for new jobs, your network also can be the best place to advertise your job skills and career ambitions, seek help securing loans or financing to start a new business, assistance in applying or being admitted to a new career training or degree program, or to obtain introductions to others who might be able to help in a job search. Check out your high school or university's alumni network to learn where your connections are working. When you reach out, ask for a short informational interview to learn more about their workplace, and during the conversation, ask whether there's anyone else you could speak with at the company. Repeat this process until you've spoken to someone in the department you think is the best fit.
During an economic slowdown, it's important to focus on what you can control—by improving your skills and reaching out to your network, you can lay the groundwork now so that when the crisis is over you have opened doors and rekindled relationships.
Project yourself on Labor Day 2021. Pending the development and implementation of a coronavirus vaccine, the COVID-19 pandemic may be over within the next year. Analyze your need to overhaul your career or to take gig jobs or other freelance work if you've been laid off and are facing overwhelming debt and unemployment for an unforeseeable time. If possible, don't make dramatic job changes or career decisions that can impact you for years to come. If you can determine where you want to be when COVID-19 is over, you can successfully direct your job search. Although companies might not be hiring in 2020, they will keep you in mind if you continue to build relationships and share your ideas with them until they do start hiring.
At InsureYouKnow.org, you can store your current and previous resumes, legal and contractual agreements pertaining to your employment, and work-related health insurance policies, especially if conditions and coverages have changed due to the COVID-19 pandemic.