Ask or Be Asked: Executor of an Estate
March 2, 2022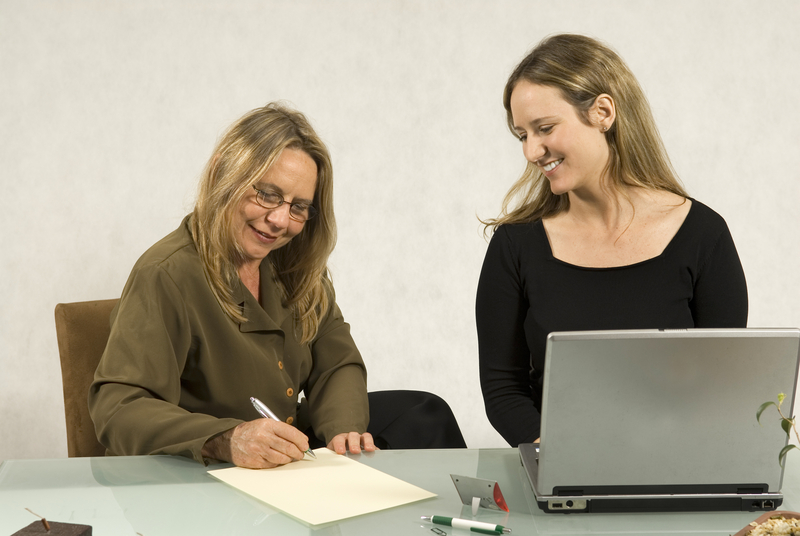 An executor of an estate is someone called upon to settle a deceased individual's financial affairs. In your will, you may name a close relative, friend, accountant, attorney, or financial institution to act as executor of your estate. You also may designate co-executors—more than one person to handle your affairs. If you are asked to be an executor, consider it a great honor. But at the same time, keep in mind that it is also a great responsibility.
You should select an executor with integrity and good judgment. The law requires an executor to act in the estate's best interest—known as "fiduciary duty"—even if they are also an heir, which is often the case. You'll need to make sure they understand and are prepared for the job.
The Duties of an Executor of an Estate
An executor's responsibilities can vary depending on the complexity of your estate, and the decisions you designate in your will. Following are some of the duties an executor of an estate performs.
Locate the last will and file it in probate court
Obtain certified copies of the death certificate
Notify the state department of health of the death if a funeral home, crematorium, hospital, or nursing facility has not
Distribute assets to beneficiaries
Pay creditors
Issue notices of death to banks, government agencies, and insurance companies
File final tax returns
Maintain property until the estate is settled
Arrange care for any pets
Make court appearances on behalf of the estate
Notify current employer, if applicable
Notify the deceased's beneficiaries of the probate hearing
Keep accurate records
File the final accounting with the court and close the estate
As an executor, you may discover you need to hire a professional such as an accountant or attorney to help value and distribute certain assets, including:
Assets with disputed ownership
Business interests
Royalties
Out-of-state assets
Complex investments
Ambiguities in a will and substantial bequests to a minor also may require a professional's expertise, which your estate will pay customarily.
The Decision to Serve as an Executor
If you are asked to serve as an estate's executor, realize that it is a great honor and a great responsibility. Consider your decision carefully before you agree. Think about the time commitment as well as the skillset and temperament required to perform the duties. Find out why the person asked you to serve as an executor and discuss his expectations for you to fill this role.
With this disclosure, you should be able to decide if you are qualified for the job and your fulfillment of an executor's duties will be appreciated.
Compensation Considerations
Many executors perform their duties without compensation, especially if they are one of your estate's beneficiaries. But executors can get paid for their work, and this arrangement is more common if the executor is a person outside your family or if settling your estate requires significant expenses such as travel, filing court documents, or overseeing the sale of your real estate.
Another option for you is to limit in your will the fees to a specific dollar amount. Or you may specify the payment of reasonable fees based upon state law.
Typically, executors can expect to get paid once the estate is settled. If they incur out-of-pocket expenses, such as utilities, property taxes, insurance, and storage fees before the estate is settled, they can usually reimburse themselves during their estate administration. But again, compensation is a subject that should be spelled out before you accept an executorship. Spending down any estate monies can be an area of great sensitivity, especially if heirs believe their inheritance was reduced because of your executorship.
InsureYouKnow.org
When you select an executor of your estate who accepts the responsibility to carry out your wishes regarding your estate upon your death, ask yourself the following five essential questions. Let the executor know if the answers can be found on your InsureYouKnow.org portal.
Selecting a trusted executor to carry out your will is an important part of estate planning. Experts recommend updating your will every few years to make sure it still reflects your chosen executor and decisions to be carried out after your death. If you need to create or update your will, you can file copies at InsureYouKnow.org.
Whether you are the person asking or are the person being asked to be an executor of an estate, carefully consider and execute the responsibilities and duties required.
Resolve to Go Paperless in 2022
December 30, 2021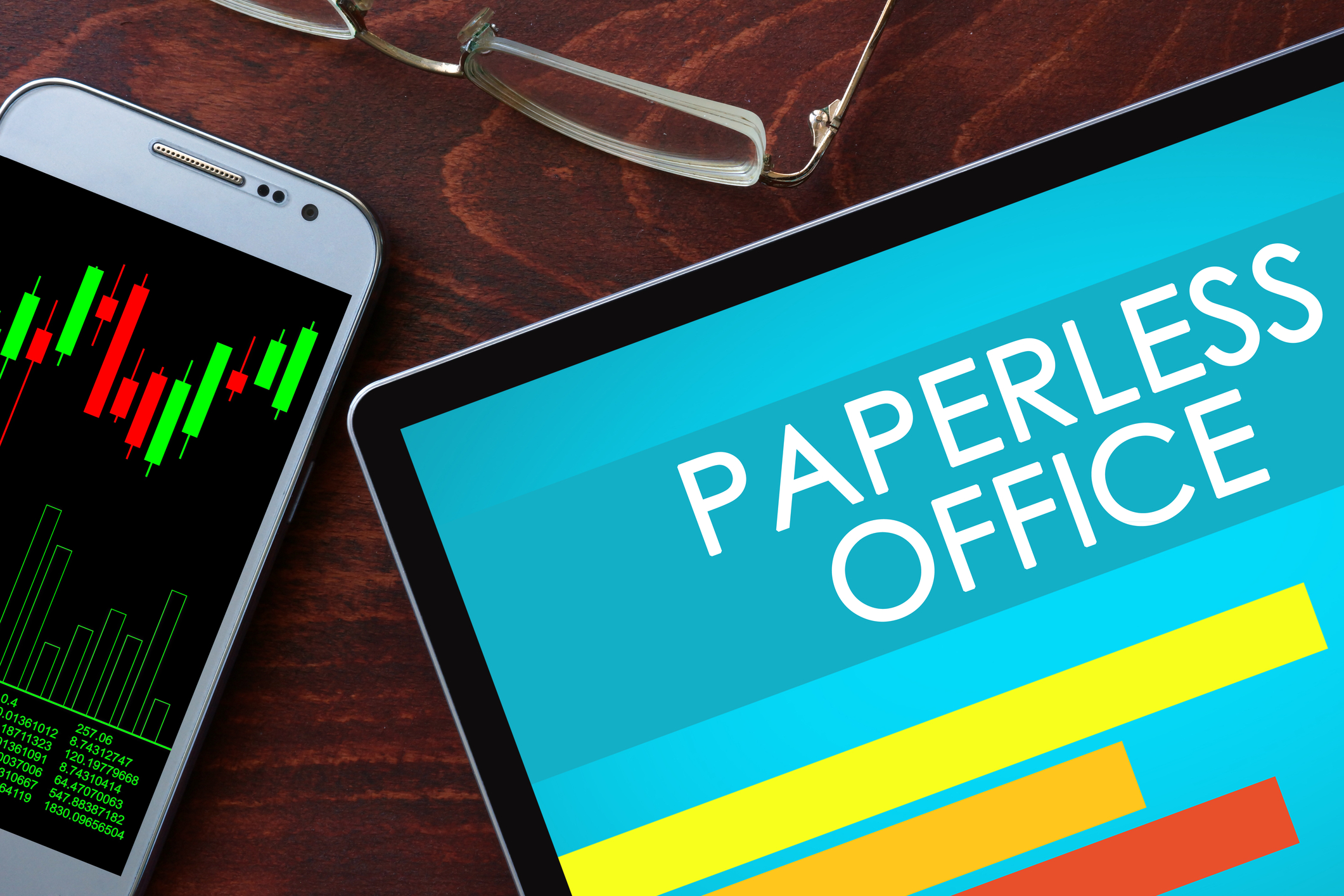 In January, follow the example of the U.S. government that has committed to moving to a paperless archival system by December 31, 2022. The Office of Management and Budget's (OMB) directive for government agencies to transition to electronic records has prompted them to take steps in their modernization journeys.
The government faces multiple challenges with paper records, such as burdens on the workforce and high costs to manually create, use, and store nonelectronic information. As an individual, you may face similar dilemmas in dealing at home with your printed files, insurance records, and other important documents that would be difficult to replace if damaged or destroyed by natural disasters or accidents.
As government agencies transition to electronic records, many are experimenting with new technologies to sort through electronically stored information. Universities and businesses also have guidelines for storing electronic records in online repositories that they strive to:
Back up regularly
Comply with all privacy and security requirements
Allow for shared access through a network or a cloud-based program
Organize in such a way that records can be identified and purged appropriately
Set up to migrate content to a new system upon replacement
Maintain through regular software updates
InsureYouKnow.org
After you review the electronic storage practices of the government, universities, and businesses, establish your own ground rules for storing your important records at InsureYouKnow.org. Keep in mind the following tips:
A systematic plan for keeping track of important documents can save you hours of anxious searching for misplaced items. It also can help you reduce the number of nonimportant papers cluttering your home.
It is important to carefully store valuable papers which would be difficult or time-consuming to replace. Original hard-to-replace documents are ideally kept in a safe deposit box or a fire-proof, waterproof, burglar-proof home safe or lockbox. Scanned copies can be stored at InsureYouKnow.org where they will be readily accessible.
Electronically stored records must be legible, readable, and accessible for the period of limitations required. It is important to back up electronic files at InsureYouKnow.org in case of a computer malfunction in your home office.
Wherever you live, there is always a risk of fires, floods, and other disasters, and your home and important documents could be destroyed. If you have stored photographic images, you'll have records accessible whenever you need them, including keeping peace of mind knowing documents are indestructible at InsureYouKnow.org.
Valuable papers can be sorted into two types: those needed for day-to-day use and those needed occasionally.
Examples of valuable papers used frequently include:
Drivers' licenses
Credit cards
Health insurance cards
Bank account records
Identification cards
Special health documentation such as COVID-19 vaccinations, allergies, disabling conditions, prescriptions, and blood types for family members
Examples of valuable papers used occasionally include:
Birth, marriage, and death certificates
Deeds, leases, and property records and titles
Income and employment records
Passports
Contracts
Insurance policies
Income tax records
Military papers
Divorce decrees
Social Security records
Retirement and pension plans
Wills
Regular filing and reviewing of paper and electronic documents are important. Making decisions on when to discard old, printed files and purge electronic versions may be difficult but worth the effort to keep accurate, up-to-date records.