Sticker Shock in the Grocery Aisles
July 31, 2022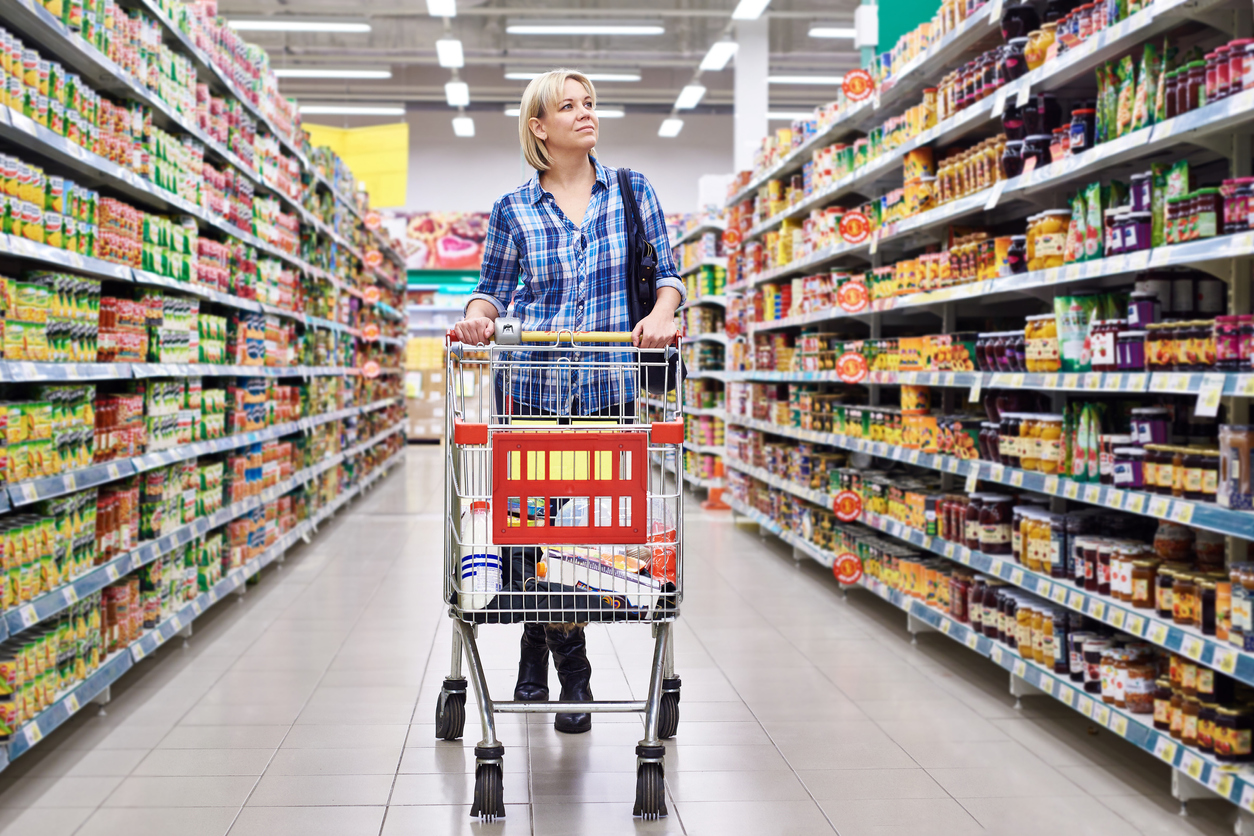 Unless you go out to eat or get take-out for every meal you consume, you can't avoid buying groceries—even if you have them delivered to your doorstep. With inflation at the highest rate it has been in 40 years, you've surely noticed that prices continue to rise in the grocery aisles.
If you want to stabilize your grocery bill and make your budget go further in your fight against price inflation, try some of the following money-saving strategies when you face your next grocery trip or delivery.
Check Your Pantry and Freezer
Before you go grocery shopping, check the shelves of your pantry and freezer. By taking inventory of what you already have at home, you'll avoid buying multiples of the same item. You might be able to shorten your grocery list and spend less.
Choose Store Brands Over Name Brands
Name brand groceries are usually priced higher than their store brand counterparts. Many times, you might not be able to tell the difference between the two. With prices going up, switch to generic brands to lower your grocery spending.
Buy in Bulk
While you'll pay more money upfront for groceries in larger quantities, it's a smart move to buy in bulk. Typically, you'll pay less per item and you'll have staples on hand that may allow you to do less grocery shopping throughout the month.
Cut Back on Meat
Cutting back on meat will have a significant impact on your grocery bill because beef, pork, and chicken tend to be some of the more expensive items in your shopping cart— inflation or not. Going meatless a day or two a week and turning to cheaper alternatives, like beans and lentils, can help you cut costs.
Plan Meals
Planning your meals and making grocery lists based on a meal plan will prompt you to be less likely to waste money on something that looks appealing in the store, but you might not need for the family meals and snacks you prepare at home.
Consider Substitutions
Using substitute items can result in cost savings without sacrificing the quality or taste of the meal. For example, fruits and vegetables that are not in season tend to be more expensive. Using different produce in meals than a recipe calls for may enhance and not compromise a recipe.
Minimize Food Waste
Reduce food waste by making a grocery list and sticking to it; buy frozen instead of fresh; rethink sell-by dates if food still looks and smells fresh; freeze meats, bread, and vegetables that you aren't going to use immediately.
Store Items Where You Can See Them
Keep items where you can see them, and you'll be more likely to use them. An organized refrigerator and a neatly arranged pantry can help you quickly find and use items.
Learn to Preserve or Can Foods
You can pickle, preserve, or can foods—all options gaining popularity. These practices have been around for centuries and have helped folks survive harsh winters and economic downturns. With a little upfront investment of time and money, you can acquire the tools necessary to preserve seasonal foods. This can prolong their shelf life and reduce food waste and costs.
Sign Up for Loyalty Programs
Most grocery stores offer loyalty programs that are free to join. You can benefit from discounts that automatically get applied to your cart at checkout or you can get access to exclusive coupons on their apps.
Getting free items, including food offerings, from a local Buy Nothing Group means you can bypass high prices at a store—and you don't even have to offer up anything in exchange. These groups focus on sharing rather than trading or bartering within a designated area. Join your local Buy Nothing Group on Facebook.

InsureYouKnow.org
Retirees Face the Rising Cost of Living
August 14, 2021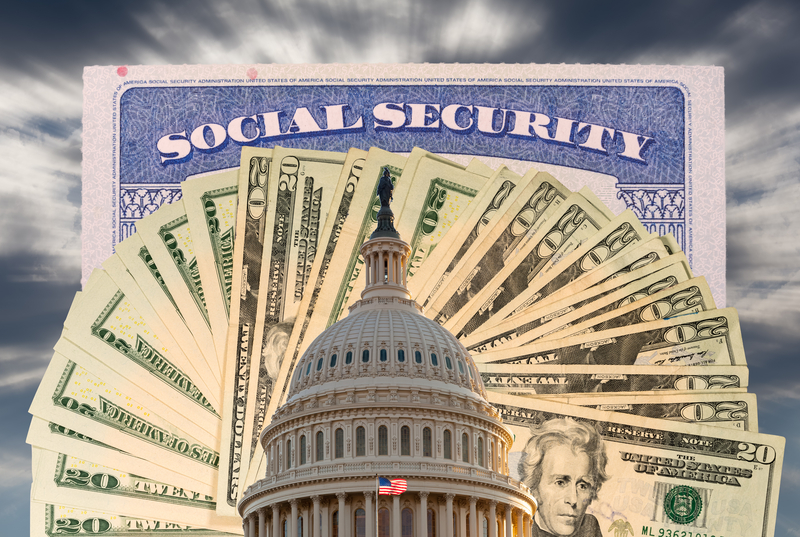 Have you noticed this year that your grocery bill has been rising and the price of gas is higher each time you fill up at the pump? You also may have been shocked by sticker prices on new and used cars and trucks resulting from inflation in recent months.
Consumer Price Index
On July 11, 2021, the Labor Department reported its consumer price index (CPI) rose 5.4 percent in July from a year earlier, in line with June's figure and matching the largest jump since August 2008. White House officials are cautiously optimistic that the current increase in prices will be transitory, citing a continued drop in forward prices for lumber and other goods that experienced sharp increases because of supply chain bottlenecks. Steel capacity also had risen substantially over the past few months, they said.
The Federal Reserve has been keeping a close eye on inflation reports since it's the central bank's job to maximize employment and keep prices stable. Chairman Jerome Powell and other officials acknowledge the recent acceleration in prices but believe that the inflation is "transitory" and that prices won't continue to increase at their current pace for too long.
As one of the most-cited inflation gauges, the CPI measures changes in how much American consumers pay for everyday goods and services including groceries, gasoline, clothes, restaurant meals, haircuts, concerts, and automobiles.
The CPI and other price measures have been on the rise in 2021 in large part because of a comeback in consumer spending and U.S. gross domestic product (GDP) as COVID restrictions eased.
Economic activity as measured by GDP rose at an annualized rate of 6.5 percent in the second quarter as Americans frequented restaurants, took summer vacations, and resumed other activities that COVID-19 had hindered.
Consumer Spending
Consumer spending, bolstered by the nationwide rollout of vaccines, jumped 11.8 percent during the three months ending June 30, the second-fastest rate since 1952.
At the same time, the pent-up demand for travel, retail, and restaurants has left many businesses scrambling to keep up and led to several setbacks on the supply side of the U.S. economy.
Employers who have struggled to find workers have hiked pay or offered signing bonuses to help fill the record 10.1 million job openings across the economy at the end of June. The leisure and hospitality sector, which includes restaurants, bars, and hotels, has one of the highest levels of job openings at more than 1.6 million.
But instead of absorbing higher labor and material costs, some businesses have begun to pass on the impact of higher wages to their consumers.
Inflation and Retirees
Higher prices take a significant toll on retirees. Social Security benefits rise only once a year. "Those with modest Social Security benefits are the ones who really have trouble," reports Mary Johnson, Social Security and Medicare policy analyst at The Senior Citizens League, a non-partisan advocacy group. "Other retirees have had to tap more of their savings than they had planned because the Social Security benefit didn't keep up with 2021's hot inflation," she says.
Inflation could prompt largest Social Security cost-of-living adjustment in decades. Retirees could see a 6.1 percent bump to their Social Security benefits in 2022. That would be the biggest increase since 1983, according to The Senior Citizens League, which calculated the figure.
The Social Security Administration typically announces the amount of the annual cost of living adjustment (COLA), if any, in October. The increase in benefits typically goes into effect in January.
You might not see all the increase in your benefit payment. If your Medicare Part B premiums are deducted from your Social Security (as is the case with 70 percent of Part B enrollees), a Medicare rate increase could offset all or part of the COLA.
The Social Security COLA for 2021 was 1.3 percent. For many retirees, that meant just $20 more per month. Over the years, the increases have led to a loss of buying power for seniors, according to research from The Senior Citizens League.
The amount your Social Security check will increase will be based on a combination of your underlying benefit and the Social Security COLA. Assuming the Social Security COLA is at the 6.1 percent level for 2022, and you are receiving the maximum Social Security benefit of $3,895, you would get an additional $237.60 per month. This would mean an increase of $2,851.14 per year.
The jump in benefits will be a bit more modest for those receiving the average Social Security benefit in 2021. Social Security benefits averaged just $1,543 per month in 2021. Again, assuming a 6.1 percent Social Security COLA, you could see your retirement benefits increase by $94.12 per month. When living on a fixed income, an additional $1,129.48 can go a long way.
If you are still working, make sure you have other retirement income to help maintain your standard of living. Even at the maximum Social Security benefit, you will have a tough time keeping your standard of living on Social Security alone. Work with a trusted financial planner to help determine the optimal time to claim your Social Security  benefits and to set up a monthly payment schedule.
Currently, 69 million Americans are collecting Social Security benefits. So, a significant increase in the COLA to Social Security will be significant for the budgets of many retirees. Before the announcement is made in October, the Today show offers hints to help you save money at the grocery store, including keeping track of your grocery spending, taking inventory of what you already have and using it, and meal planning to reduce food waste and save on your food bill.
Smart shoppers will also watch for sales, comparison shop, and consider buying useful, non-perishable items in bulk and even making use of an extra freezer whenever possible. When it comes to saving money, cheap and healthy can go hand in hand.
InsureYouKnow.org
If you currently collect Social Security benefits or plan to in 2022, you can track at insureyouknow.org your monthly spending patterns, file copies of your Social Security and Medicare statements, as well as savings accounts you may have set up for vacations, rainy days, or emergency contingency plans.