Medicare Enrollment: Open Until December 7
October 28, 2021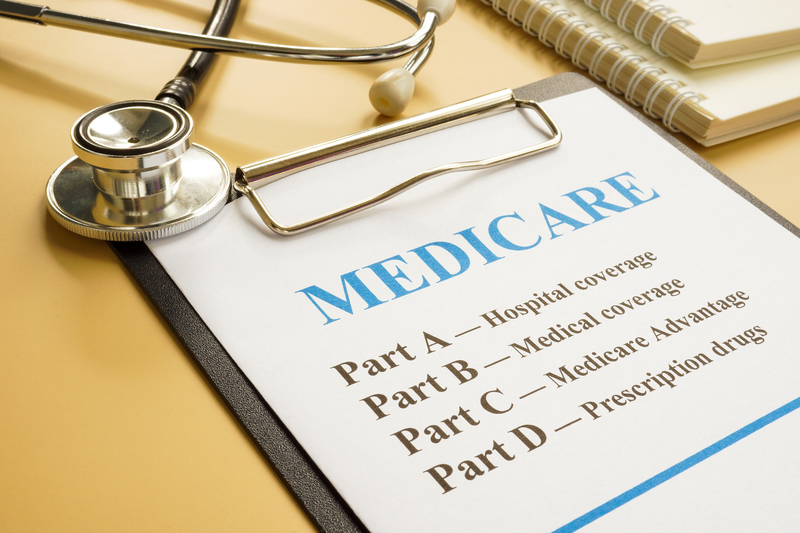 Medicare is a national health insurance program administered by the federal government for people 65 or older. You're first eligible to sign up for Medicare three months before you turn 65. You may be eligible to get Medicare earlier if you have a disability, End-Stage Renal Disease (ESRD), or Amyotrophic lateral sclerosis (ALS)—also known as Lou Gehrig's disease.
From October 15 through December 7 every year, depending on your circumstances, you are allowed to enroll in or switch to another Medicare Advantage plan or Medicare Part D prescription drug plan, or to drop your plan and return to Original Medicare. View a complete list of Medicare enrollment dates.
If you qualify for Medicare coverage or know someone who may need your help to learn about Medicare, coverage options, and how to apply, keep reading for a quick course in Medicare Basics.
Medicare Basics
Medicare and Medicare-approved private insurance companies offer the following options for you to get health care coverage:
Part A (Hospital Insurance): Helps cover inpatient care in hospitals, skilled nursing facility care, hospice care, and home health care.
Part B (Medical Insurance): Helps cover:

Services from doctors and other health care providers
Outpatient care
Home health care
Durable medical equipment (like wheelchairs, walkers, hospital beds, and other equipment)
Many preventive services (like screenings, shots, or vaccines, and yearly "wellness" visits)
Part C (Medicare Advantage): Medicare-approved private insurance companies that provide all Part A and Part B services and may provide prescription drug coverage and other supplemental benefits.
Part D  (Prescription Drug Coverage): Medicare-approved private insurance companies that provide outpatient prescription drug coverage.
Medicare Supplemental Insurance (Medigap): Extra insurance you can buy from a private company that helps pay your share of costs in Original Medicare. Policies are standardized, and in most states named by letters, like Plan G or Plan K. The benefits in each lettered plan are the same, no matter which insurance company sells it.

You need both Part A and Part B to buy a Medigap policy.
Some Medigap policies offer coverage when you travel outside the United States.
Generally, Medigap policies don't cover long-term care (like care in a nursing home), vision, dental, hearing aids, private-duty nursing, or prescription drugs.
If you're under 65, you might not be able to buy a Medigap policy, or you may have to pay more.
Medigap policies are standardized, and in most states named by letters, like Plan G or Plan K. The benefits in each lettered plan are the same, no matter which insurance company sells it.
Find a Medigap policy that works for you.
Medicare Options
When you first sign up for Medicare and during open enrollment periods, you can choose one of the following two ways to get your Medicare coverage.
Original Medicare (Includes Part A and Part B)

With Original Medicare, you can go to any doctor or hospital that takes Medicare, anywhere in the United States. Find providers that work with Medicare.
Join a separate Medicare drug plan (Part D) to get drug coverage. If you choose Original Medicare and want to add drug coverage, you can join a separate Medicare drug plan. Medicare drug coverage is optional. It's available to everyone with Medicare.
If you have other insurance you also may have other coverage, like employer or union, military, or veterans' benefits, learn how Original Medicare works with your other coverage.
Medicare Advantage (Part C)

Medicare Advantage is a Medicare-approved plan from a private company that offers an alternative to Original Medicare for your health and drug coverage. These "bundled" plans include Part A, Part B, and usually Part D.
In most cases, you'll need to use doctors who are in the plan's network.
Plans may have lower out-of-pocket costs than Original Medicare.
Plans may offer some extra benefits that Original Medicare doesn't cover—like vision, hearing, and dental services.
Below are the most common types of Medicare Advantage Plans:
Preferred Provider Organization (PPO) PlansPrivate Fee-for-Service (PFFS) PlansSpecial Needs Plans (SNPs)
Find a Medicare Advantage Plan for 2022.
Medicare Costs
Generally, you pay a monthly premium for Medicare coverage and part of the costs each time you get a covered service. There's no yearly limit on what you pay out-of-pocket, unless you have supplemental coverage, like a Medicare Supplement Insurance. Get Medicare costs for current premium rates.
Health Insurance Assistance
Contact your local State Health Insurance Assistance Program (SHIP) to get free personalized health insurance counseling. SHIPs aren't connected to any insurance company or health plan.
Sign Up Process
When you're ready, contact Social Security to sign up for Medicare coverage:
Apply online (at Social Security): This is the easiest and fastest way to sign up and get any financial help you may need. You'll need to create your secure my Social Security account to sign up for Medicare or apply for Social Security benefits online.
Call 1-800-772-1213. TTY users can call 1-800-325-0778.
Contact your local Social Security office.
If you or your spouse worked for a railroad, call the Railroad Retirement Board at 1-877-772-5772.

Note: Medicare provides your coverage, but you'll sign up through Social Security (or the Railroad Retirement Board) because they need to see if you're eligible for Medicare, including whether you (or another qualifying person) paid Medicare taxes long enough to get Part A without having to pay a monthly premium. They also process requests to sign up for Part B for Medicare.
InsureYouKnow.org
After you've met all the requirements to apply for Medicare coverage, have made your choices, and have signed up online, keep track of your decisions and copies of your Medicare, Medigap, and Medicare Advantage Plan membership information at insureyouknow.org.