Track Your Gifts on a Home Inventory
December 14, 2021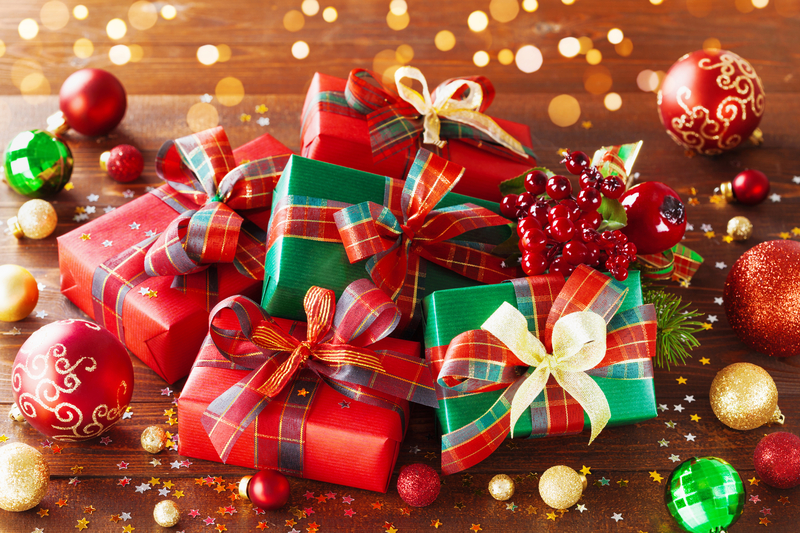 Lucky you! You've been nice, not naughty, so, you may be rewarded with gifts galore this holiday season. What's on your wish list—a smart TV, a laptop computer, or a sporty new vehicle? In all the excitement of opening and enjoying your generous bounty, remember to keep track of your new acquisitions by adding them to your home inventory. If you've never compiled a home inventory, you can start with recent gifts and then add older possessions. You'll also want to update your home inventory regularly and add new items or delete possessions you no longer own.
Why Should You Maintain a Home Inventory?
In the event of a burglary, fire, or another disaster, if you have an up-to-date home inventory, you'll be able to file a detailed insurance claim quickly, settle faster, and receive compensation promptly. You also should review the current value of items you own in case you need to increase your home insurance coverage.
What Should You Include in a Home Inventory?
A description of each item you possess, including the make, model, and serial number
The estimated value of the item/replacement cost
Appraisal or cost at the time of purchase
Purchase date
Receipt and source of purchase
Photos of each item taken with your cell phone or digital camera
Detailed description about the item if received as a gift
How Do You Make a List?
Here are some suggestions to help you organize your list:
By room. Choose a room and list all the contents. For example, start in your living room and list everything, like your TV, sofa, recliner, and side tables. Remember to list even the mall stuff, like books, knickknacks, and decorations on your shelves.
By groups of items. Or group together items like antiques, artwork, clothes, collections, jewelry, kitchen items, furniture, musical instruments, and miscellaneous items.
Off-site items. Make sure you include belongings you keep in a self-storage unit covered by your homeowner's insurance.
Although you may be faced with the daunting challenge to document all your possessions in compiling a home inventory, persevere even if you can't get it all done immediately. It's better to have an incomplete inventory than not to have any assets recorded.
Should You Reevaluate Your Insurance Coverage?
While you're documenting all your possessions, look at high-value items such as jewelry, musical instruments, artwork, camera equipment, and electronics. Keep in mind that your homeowner's insurance might put a special sublimit on certain types of items. Realize that just because you have an item on your home inventory list, doesn't mean you will get paid for it. Check your policy's declaration page for special limits for specific categories of merchandise. You may need to purchase an insurance rider for items such as jewelry and specialized collections.
For example, a common homeowner's insurance policy puts a $1,500 limit on theft coverage for jewelry and watches. If you have valuable items, you can "schedule" them. Scheduled personal property is an add-on to homeowners' or renters' insurance to insure high-value items for their full value.
Make sure your policy covers the replacement value of your possessions, not the actual cash value. An actual cash value payment would pay you only the depreciated value of your items, not new replacements.
If you live in an area that's prone to earthquakes or floods, you could consider earthquake insurance or flood insurance. Without them, your home and belongings won't be covered in certain disaster situations.
InsureYouKnow.org
After you have created a detailed home inventory, you can store it at insureyouknow.org. You'll be able to access your list of possessions and add, delete, or refine entries regularly. With a current record of your newly acquired and older possessions on file, you'll be prepared if you need to file an insurance claim or reevaluate your insurance coverage.