The Great Resignation Continues in 2022
January 29, 2022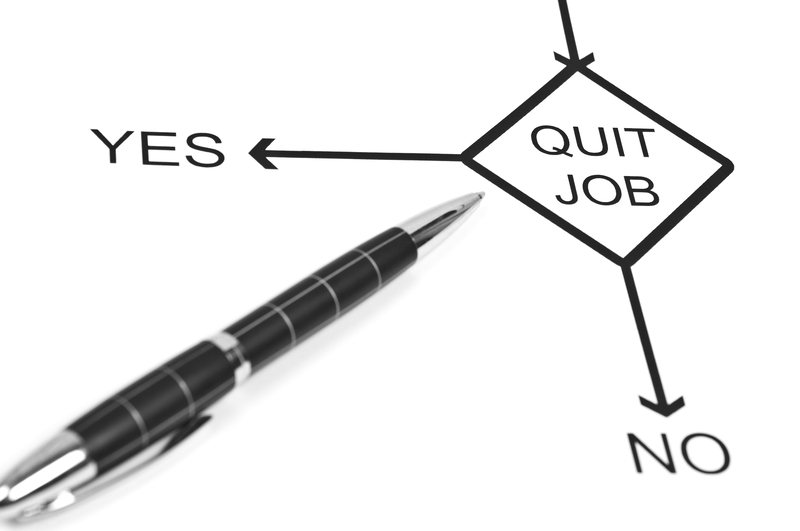 "The Great Resignation" is a term coined in May 2021 by Anthony Klotz, Ph.D., an associate professor of management at Mays Business School at Texas A&M University who predicted the mass exodus of employees abandoning jobs during the pandemic.
In April, a month before Dr. Klotz made this prediction, a record 4 million people quit their jobs, many of them in low-paying, inflexible industries such as retail trade sectors and food services. He explained that during the pandemic, employees have been able to reflect about family time, remote work, commuting, passion projects, life and death, and what it all means which led workers to consider alternatives to their current positions.
Because the latest data suggests this trend, also called the "Big Quit," will continue through 2022, employees, as well as employers, must prepare for changes in the workforce.
Employees
Before you submit your resignation, consider the following suggestions to guide your decision:
Reassess your duties: Expanding your responsibilities within the company may offer the growth that you're looking for without leaving your workplace. Promotion within your company may lead to a higher salary and additional benefits. On the other hand, you may feel overworked or are experiencing burnout, resulting in work-related stress, and seeking a less demanding opportunity may be a solution during this difficult time.
Meet with your employer: If you prefer to work remotely, meet with your employer and plead your case to work all or part of your workweek away from the corporate office, especially if you have health and safety concerns, childcare issues, or COVID-related care responsibilities. Explain how important work/life flexibility is to you and ask if your employer is willing to consider your needs for your home life situation. Take this opportunity to ask if your salary, benefits, and health insurance could be improved to entice you to stay.
Be flexible with your transition: If possible, notify your supervisor in person when you decide to resign and be flexible about the ending date in your position. Be professional in your exit interview, request a letter of recommendation for your files, find out when you'll receive your last paycheck, and ask about the continuation of your benefits.
Assess your financial situation: If you determine that you need to continue receiving a steady paycheck and insurance benefits, secure another position or outline a solid self-employment opportunity before you resign. If you are close to retirement age, figure out if you can delay collecting Social Security and retirement benefits so you can collect higher monthly payments in the future.
Employers
Employers who want to reduce staff turnover and retain experienced employers may benefit from the following tips adapted from the article, "How Employers Can Overcome The Great Resignation" from the Worth Media website.
Be creative in putting together benefits packages that can support a diverse workforce with broad, varying needs.
Remain flexible when employees choose their work locations.
Keep an open line of communication with your employees.
Emphasize the importance of employees' mental and physical well-being.
Prioritize pay equity and adopt a spirit of transparency.
Remind your employees about your company's mission, values, and vision.
Treat employees who do leave with respect, a sense of professionalism, and kindness.
Employers' main goal during this tumultuous time should be to remain calm, listen to employee feedback, and use it to make any necessary changes to their business model, benefits package, and salaries.
InsureYouKnow.org
Are you planning to join "The Great Resignation" in 2022? If so, consider not only how you can improve your present work situation but also what the future may hold for your career choices, continuing education, home life, insurance coverage, and financial goals. As you put each of these options in place, keep records regarding your decisions at insureyouknow.org.