Have Insurance, Will Travel
June 15, 2021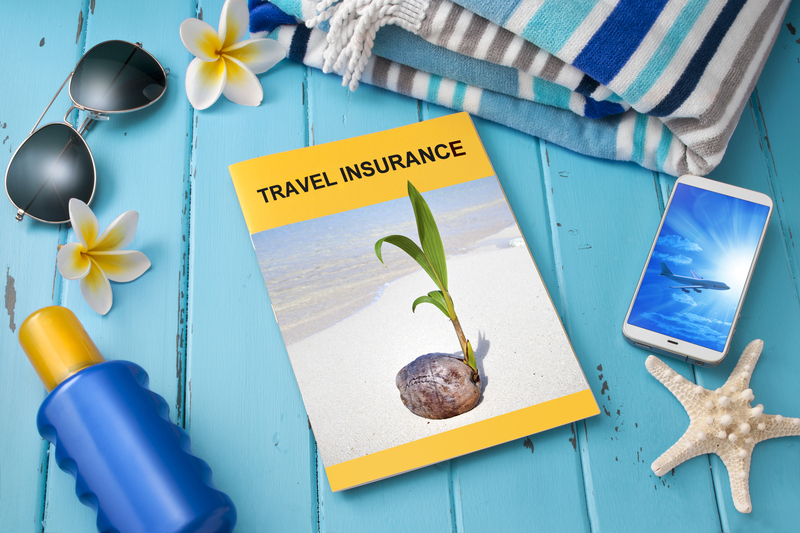 You've done your planning, scheduled time off, and made reservations for a well-deserved vacation. But what if something unforeseen happens–like lost luggage, flight delays, or a medical emergency–to upend the time away you had envisioned? You may want to add to your pre-trip checklist travel insurance, a type of policy that reimburses you for money you lose from non-refundable deposits and payments when something goes wrong on your trip.
A general rule to consider is that the more you're spending on your trip, the more likely you'll need travel insurance. Costs for international trips and cruises can add up quickly and being away from a safety net at home can be fraught with problems. But don't hastily sign up for travel insurance and neglect to understand what is and isn't covered by the plan you are considering. Do some comparison shopping for travel insurance and look for options that match your needs.
Policy Benefits to Consider
Cancellation allowed for any reason
Emergency medical expenses, including coverage for COVID-19 and dental care
Emergency medical evacuation
Trip cancellation reimbursement
Ability to review a purchased policy and to reconsider enrollment without penalty
Reimbursement for lost baggage
Compensation for missed connection, travel delay, trip interruption or cancellation due to injuries, weather, hurricanes, or terrorism
Coverage for lost or stolen passports
Mistakes to Avoid
Skipping travel insurance
Failing to find a plan that covers COVID-19 or another coronavirus outbreak
Ignoring the limits of your coverage and not reading your policy thoroughly
Not understanding "cancel for any reason" coverage

A "cancel for any reason" policy must be purchased within 7 to 21 days of making the initial trip deposit. Also, you must cancel the trip no later than 48 hours before departure to get reimbursement under "cancel for any reason" coverage. Also, travelers may think they'll get all their money back. But "cancel for any reason" coverage only provides 50% to 75% of your out-of-pocket expenses, depending on the level you choose. Don't set yourself up for disappointment if you cancel your trip at the last minute and you can recover only half of your loss.

Waiting until the last minute to secure travel insurance
Buying travel insurance from an unreliable source
Limits to Think About
Pre-existing medical conditions that may worsen during your trip aren't covered unless you purchase a pre-existing conditions exclusion waiver.
High-risk activities may not be covered, such as scuba diving; nor are problems that happen because you are intoxicated or are using drugs.
Medical tourism is also a common exclusion, so if you're going abroad for a face lift, travel insurance won't cover hospital bills or aftercare.
Reasons to Buy Travel Insurance
Two major factors should influence your decision to buy travel insurance:
Financial Risk: Are you worried about losing money because of a canceled, delayed, or interrupted trip, lost luggage, or a medical emergency?
Medical Concerns: Are you traveling outside your home country where your insurance from home won't cover you for an accident or illness?
Reasons Not to Buy Travel Insurance
Last minute domestic trips
Cheap domestic trips
You can afford to lose your prepaid trip expenses
Resources to Buy Travel Insurance
At NerdWallet.com, Forbes.com, and TravelInsurance.com, you can find comparison data on travel insurance carriers and policies. By using these resources, you'll be able to enroll in a plan suited for your needs when you're ready to travel.
InsureYouKnow.org
At InsureYouKnow.org, you can file copies of your travel insurance policies, driver's license, auto insurance policy, passport, health insurance cards, vaccine passport, and the credit cards you plan to take with you. If your physical credentials are lost or stolen while traveling, you can access recorded information online that you'll need to prove your coverage or to start the process of obtaining new documents.
Safely Enjoy Summer Fun in the Sun
May 29, 2021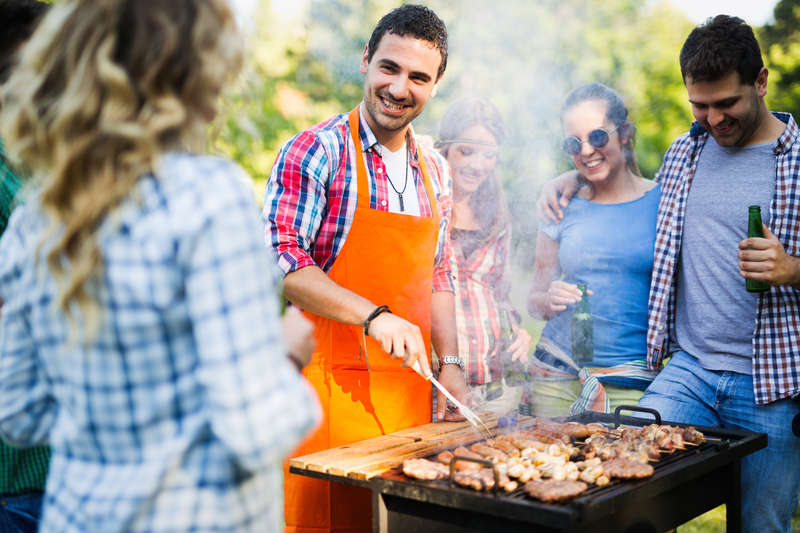 With students out of school and parents ready for a vacation, your summer planning may lead to seasonal activities and events outside during the warmest time of the year. While making a list of your fun in the sun options, keep in mind your family's health and safety while avoiding the dangers of heat-related illnesses, water-related injuries, grilling hazards and food poisoning, allergy attacks, and the stress of traveling.
The Federal Occupational Health agency offers the following tips for balancing fun activities and sun safety.
Prepare for Heat and Sun
A big part of staying safe in the heat and sun is being prepared. Have an idea of how long you will be out in the sun and the heat, and then plan accordingly by:
Limiting your outdoor activity, especially midday when the sun is hottest.
Wearing and reapplying sunscreen as indicated on the package.
Pacing your activity; starting activities slowly and picking up the pace gradually.
Drinking more water than usual and not waiting until you're thirsty to drink more.
Wearing loose, lightweight, light-colored clothing that protects your skin.
Wearing sunglasses and a hat.
If possible, taking breaks from the heat and sun in a shady or air-conditioned location.
For more information, visit the Centers for Disease Control and Prevention's (CDC) Keep Your Cool in Hot Weather! and Sun Safety pages.
Stay Hydrated
Dehydration is a safety concern, especially during the summer months. Be sure to drink enough liquids throughout the day, as your body can lose a lot of water through perspiration when it gets hot outside. Drinking plenty of water can be part of good nutrition, too. Snacking on water-rich foods like raw fruits and vegetables also can help keep you hydrated.
Without enough fluids, you may experience dehydration. Look for these signs:
Extreme thirst
Dry mouth
Headache
Muscle cramping
Feeling lightheaded
Foggy thinking
Learn more on the MedlinePlus Dehydration page.
Heed Water Safety Precautions
Swimming is an enjoyable way to both cool off and get some exercise, but it also takes extra precautions and vigilance. To lower the risk for water-related injuries or accidents:
Always have adult supervision for children who are in or around water.
Do not swim alone, and swim near lifeguards whenever possible.
Learn to swim.
If you have difficulty swimming, wear a life jacket when participating in water-related activities.
Wear a life jacket when boating.
Know local weather conditions and forecasts before swimming or boating.
For more information, visit CDC's Water-Related Injuries page.
Additional summer safety reminders include the following tips from National Insurance Services:
Eliminate Grilling Risks
Grilling is a great way to make a delicious meal, especially during summer get-togethers and events. However, grilling carries a number of risks—from fire to food poisoning—that you must be aware of to keep your outing safe and enjoyable. Experts say that food poisoning peaks in summer months for two main reasons: bacteria grow fastest in warm, humid weather, and people generally do not pay as much attention to cleanliness when eating outside.
General Safety Precautions
Do not allow children and pets to play near the grill until it is completely cool, and you've had a chance to put it away.
Place your grill at least 3 feet away from other objects, including your house, vehicle, trees, and outdoor seating.
Before using a gas grill, check the connection between the propane tank and the fuel line to make sure it is not leaking and is working properly.
Only use starter fluid for barbecue grills that use charcoal. Do not use starter fluid for gas grills.
If you suspect that your gas grill is leaking, turn off the gas and get the unit repaired before lighting it again.
Never use a match to check for leaks.
Do not bring your grill into an unventilated or enclosed space, such as a garage or inside your home. This is not only a major fire hazard, but it's also a carbon monoxide hazard.
Never grill on wooden decks, porches, or balconies.
Carcinogen Hazard Preventions
Cook leaner meats that drip less grease. Opt for a turkey burger or a lean cut of beef, and cut visible fat from poultry. When fat drips into the coals or flames, smoke travels up to the meat and releases carcinogens.
Marinate meat to reduce carcinogens by 87 percent. Herbs contain polyphenolic antioxidants, which prevent the formation of carcinogens on the meat's surface.
Scrub your grill with a wire brush after every use. This will prevent bits of leftover food from dropping into the grate and creating carcinogen-filled smoke.
Use a nonstick cooking spray on the grill rack to prevent meat buildup.
Follow Food Safety Tips
Wash your hands. You should do this before all types of food prep, and grilling is no exception. If you're outdoors and there is no bathroom, use a water jug, some soap, and paper towels. Consider carrying moist towelettes for cleaning your hands.
Separate raw and cooked food. Don't use a plate or utensil that previously touched raw food to touch cooked food unless the utensil has been washed with hot, soapy water.
Marinate your food in the refrigerator, not on the counter.
Make sure food is cooked thoroughly to kill any harmful bacteria that may be present. Hamburgers should be cooked to 160 degrees Fahrenheit, or until they are brown all the way through. Chicken should be cooked to 165 degrees Fahrenheit.
Refrigerate leftovers within two hours of being cooked—the sooner, the better.
Manage Allergies
Warm weather and high humidity can put a strain on seasonal allergy and asthma sufferers. It's a peak time for certain types of pollen, smog, and mold. Below are some survival tips to help you manage your allergies during the summer months.
Protect yourself during prime allergy time—stay indoors between 5 a.m. and 10 a.m., when outdoor pollen counts are usually the highest.
Avoid extremes—going between intense outdoor heat and indoor air conditioning can trigger an asthma attack and other allergy symptoms.
Wear a mask when mowing the lawn or if you know you are going to be around freshly cut grass. Also, take a shower, wash your hair, and change your clothes to remove any pollen that may have collected on your body. You should also dry clothing inside, rather than on an outside line.
Patrol your yard for weeds such as nettle or ragweed and oak, birch, cedar, and cottonwood trees—they all can trigger allergies.
If you're allergic to bees, protect yourself. Wear shoes, long pants, and sleeves. It's also a good idea not to wear scented deodorants, hair products or perfumes, as all of these can attract bees.
Travel Safely this Summer
The following tips can help you plan for a safe and fun road trip:
Buckle up for safety; you'll avoid a ticket, and more importantly, should you get into an accident, you'll increase the odds of surviving the crash and reducing injuries for both you and your family.
Get a good night's sleep; drowsy drivers can be as dangerous behind the wheel as drunk drivers. And don't think coffee or opening windows will be enough to keep you awake— there is no substitute for a good night's sleep.
Take a break from driving if you feel yourself getting drowsy. Get out of the car for some exercise or switch drivers if you have that option.
Do not drink alcohol and drive—you put yourself and anyone around you in danger.
Conduct a pre-road trip inspection on your vehicle—taking just 10 minutes to ensure your car's tires are properly inflated, that the fluids are topped off, and that everything under the hood is all right—to identify and mitigate problems that could lead to future breakdowns.
Review CDC's travel tips on the following topics that are continuously updated as needed:
Domestic Travel During COVID-19
When NOT to Travel: Avoid Spreading COVID-19
Safer Travel Tips for Families with Unvaccinated Children
Requirement for Face Masks on Public Transportation Conveyances and at Transportation Hubs
Travel Health Notices
Cruise Ship Travel
International Travel During COVID-19
Travel Recommendations by Destination
After International Travel
Travel Planner
Travelers Returning from Cruise Ship and River Cruise Voyages
Travel: Frequently Asked Questions and Answers
Travelers Prohibited from Entry to the United States
Communication Resources for Travelers
InsureYouKnow.org
When planning your summer vacations, keep track at insureyouknow.org of your health, automobile, boat, and travel insurance policies, as well as passports and COVID-19 vaccination records, for you and your family members. In case you face an emergency or need to prove your coverage, you'll be able to refer to your secure documents online.
The Long and Short of Disability Insurance
March 1, 2021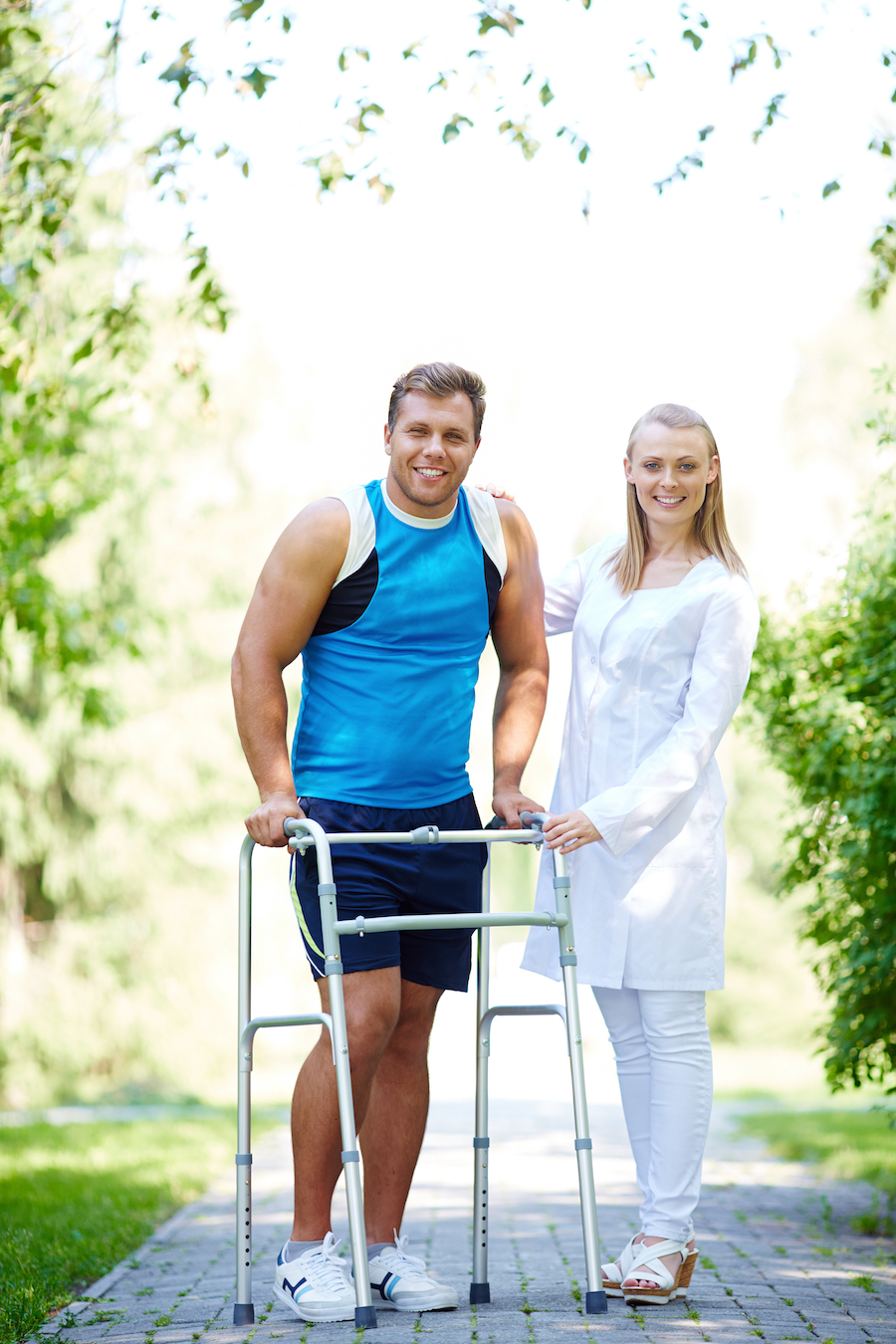 You may have never felt you needed to consider a disability insurance policy because you are young(ish), healthy, and don't work in a business that exposes you to risky situations. Disability insurance is designed to cover a portion of your income if something happens to you like an injury or illness and you can't work. Beginning in 2020, adverse effects of COVID-19 have been added to physical injuries, heart attacks, and cancer as major reasons to file claims for disability insurance.
COVID-19 symptoms can linger for months while the virus damages the lungs, heart, and brain, which increases the risk of long-term health problems. People who continue to experience symptoms after their initial recovery are described as "long haulers" and the condition has been called "post-COVID-19 syndrome" or "long COVID-19."
Older people and people with many serious medical conditions are the most likely to experience lingering COVID-19 symptoms, but even young, otherwise healthy people can feel unwell for weeks to months after infection.
COVID-19 can make blood cells more likely to clump and form clots. Large clots can cause heart attacks and strokes, much of the heart damage caused by COVID-19 is believed to stem from very small clots that block tiny blood vessels in the heart muscle. Other parts of the body affected by blood clots include the lungs, legs, liver, and kidneys. COVID-19 also can weaken blood vessels and cause them to leak, which contributes to potentially long-lasting problems with the liver and kidneys.
People who have severe symptoms of COVID-19 often have to be treated in a hospital's intensive care unit, with mechanical assistance such as ventilators to breathe. Simply surviving this experience can make a person more likely to later develop post-traumatic stress syndrome, depression, and anxiety.
Much is still unknown about how COVID-19 will affect people over time. Researchers recommend that doctors closely monitor people who have had COVID-19 to see how their organs are functioning after initial recovery.
Many large medical centers are opening specialized clinics to provide care for people who have persistent symptoms or related illnesses after they recover from COVID-19. Most people who have COVID-19 recover quickly. But the potentially long-lasting problems from COVID-19 make it even more important to reduce the spread of the disease by getting vaccinated, wearing masks, avoiding crowds, and frequently washing your hands.
Types of Disability Insurance
If you anticipate a need for disability insurance coverage or want to provide protection just in case an unforeseen injury or illness occurs, consider the two types of disability insurance: short term and long term. Both of them are designed to replace part of your regular income if you are unable to work. Even though they basically provide the same benefits, the following are differences and similarities for you to review.
Short-Term Disability Insurance (STDI)
How much does it cover? About 60 to 70 percent of your salary.
How long does it last? Usually 3 to 6 months, depending on the policy's fine print.
How much does it cost? About 1 to 3 percent of your annual income.
How soon until you would receive your first payout? Around two weeks after your healthcare provider confirms your disability.
Why would you get it? If your employer offers it at no cost to you.
Long-Term Disability Insurance (LTDI)
How much does it cover? About 40 to 70 percent of your salary.
How long does it last? Five years or longer if your disability continues.
How much does it cost? About 1 to 3 percent of your annual income.
How soon until you would receive your first payout? Usually around 3 to 6 months after your healthcare provider confirms your disability.
Why would you get it? If you and dependents rely on your income and you don't have sufficient savings to replace your regular salary long term.
You may be fortunate to have an employer who offers disability income protection insurance. If not, you can elect it during open enrollment or you may want to choose additional disability insurance to supplement what your employer provides. Ideally, you would have a three-month cash reserve to cover you before your payments go into effect. If not, the short-term disability protection, which typically starts after 14 days, would pay until the long-term disability is in place. It is important to understand how your policy defines disability which may not match your definition or need. Usually, workplace policies have a narrower definition of disability than private policies do. Depending upon your occupation, through a private policy you may be able to elect more favorable terms. Your financial advisor or life insurance agent can help you to find a policy that's right for you.
In the United States, individuals can obtain disability insurance from the government through the Social Security Administration (SSA). To qualify for government-sponsored disability insurance, an applicant must prove that his disability is so severe that it prevents him from engaging in any type of meaningful work at all. SSA also requires applicants to demonstrate that their disability is expected to last for at least 12 months, or that it is expected to result in death.
You may find it helpful to consult an attorney when applying for a claim, regardless of your diagnosis. Qualifying for Social Security disability benefits is determined by your medical eligibility and how severely your condition affects your ability to work—an attorney can help explain the process and represent you if your case goes to court.
By contrast, some private plans only require the applicant to demonstrate that he can no longer continue in the same line of work in which he was previously engaged. If you take out your own policy, it will stay with you whenever you change jobs. But it's cheaper if you can buy it through your employer that may offer it when you come on board, or you can talk to your HR staff about setting it up later.
STDI replaces a portion of your paycheck for a short period of time—three to six months. Most people get STDI through their employer. You can get an individual policy through some private insurers, but these plans are usually expensive. An alternative to an STDI policy is to save 3 to 6 months of expenses in an emergency fund that you can draw upon if you get sick or injured and have to take time off work for a few months.
Long-term disability insurance (LTDI) provides coverage if you're out of work for a longer period of time—years or even decades. It, too, is sometimes offered by employers, but even if the benefit is provided, it might not be adequate. Employees often take out individual or a supplemental LTDI policy if the benefit isn't provided by employers.
When applying for either an STDI or an LTDI policy, make sure you find out answers to the following questions from your insurer:
What is covered under my policy?
Does my disability qualify me for coverage?
When and how do I make a claim?
What do I do if a claim is denied?
Limits of Disability Insurance
Disability insurance is only designed to replace a portion of your income—it doesn't cover extra expenses like your medical bills and long-term care costs.
According to Mason Finance, "Most disability policies come with several built-in exclusions in order to protect the insurer from claims submitted as a result of disabilities sustained from what it considers to be 'high-risk' activities, such as skydiving, mountain climbing, flying in experimental aircraft, or other such activities. Your insurer may also exclude any preexisting conditions that you have when you apply for coverage."
While pregnancy isn't usually covered by long-term policies, complications that extend beyond pregnancy, for example, if your doctor orders you to refrain from working to recuperate from a C-section, you might qualify for benefits—but only if you had a long-term policy in place before you got pregnant.
Short-term policies do cover birth as a disability, but you might be waiting a long six-to-eight weeks for your first payout.
InsureYouKnow.org
If you decide to apply for disability insurance, you can track your policy, payments, and any claims you submit at InsureYouKnow.org.