Get Ready, Get Set, Go Electric!
July 13, 2021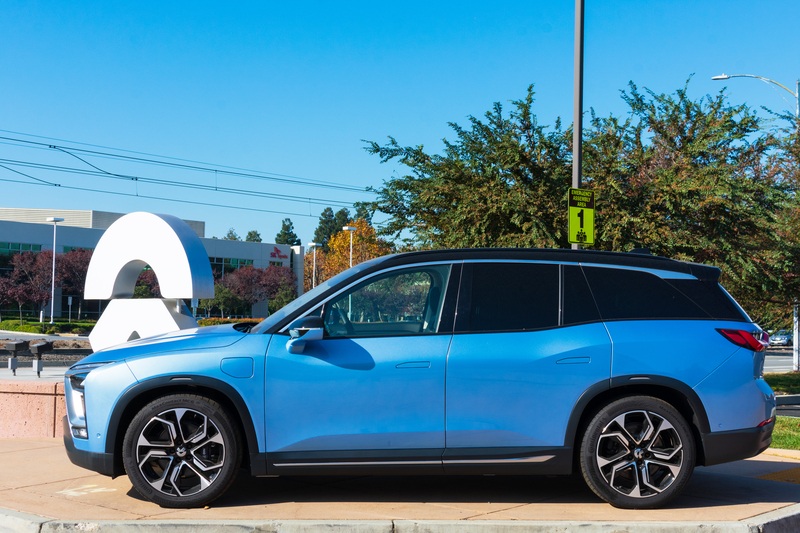 Electric vehicles (EVs) are becoming more popular, practical, and affordable, but they aren't new additions to the transportation industry. The first electric car was invented in 1832 by Robert Anderson and this mode of travel became popular beginning in 1889 when William Morrison made the first successful EV in the United States. Originally, EVs could only travel up to 100 miles on a single charge and were more expensive to purchase than vehicles that relied on combustible engines.
Mass production of EVs as we now know them started in the 1990s. During the past few years, EVs have experienced a rise in popularity as battery-powered technology has progressed and costs have declined. Climate and environmental awareness have prompted support for clean transportation, increased charging opportunities, and EV adoption.
In the United States, the Biden administration has pledged to cut the pollution driving global warming by 50 percent from 2005 levels by 2030. If you are committed to this goal that requires a radical transformation of the nation's economy away from fossil fuels, you may want to consider the costs, insurance coverage, and benefits associated with owning an EV with zero emissions.
Costs and Incentives
Powered by a battery pack, EVs are in demand because of their quieter, simpler, and less-polluting driving experience. According to Car and Driver, "Basic electric models start at around $30,000 with luxury model prices climbing to $80,000 and more. Usually, a car buyer will pay at least $10,000 more for an electric car than they would for the same type of car in a gas model. As technology continues to evolve, this price gap is likely to close."
Some models can travel more than 370 miles with a single charge. Installing a home charging station costs between $200 and $1,000 and allows you to charge your vehicle at home. You can find locations of public charging stations and associated fees at Plugshare.com.
You may be eligible for rebates or incentives offered by utility companies. For example, the California Clean Vehicle Rebate Project pays rebates up to $4,500 to Californians who purchase an eligible electric battery vehicle. The federal government offers tax credits up to $7,500 for purchasing certain makes and models of electric cars and SUVs.
Insurance
Electric vehicle owners may face higher insurance rates, but owning an EV becomes more affordable all the time. If you shop around, you may be able to find car insurance rates comparable to insuring conventional cars.
Follow these steps to save additional money on insuring your EV:
File your claims wisely. Car insurance companies may raise your rates once you file a claim. These claims stay active on your account for three years, but the rate increase varies by state.
Look for discounts. Ask your current licensed insurance company if there are discounts not presently covered on your policy. Examples may include discount programs for EVs, multiple policies to insure more than one vehicle, remaining claims-free, taking a defensive driving course, using alternative fuel, or paying your premium in full.
Compare insurance rates. Compare rates from several companies to make sure you're getting the best price to insure your EV.
Find companies that reward you. Certain insurance companies offer discounts specifically for people who drive EVs. The amount depends on the company, but premium reductions typically are about 5 percent for a six-month policy.
Benefits
Over the past decade, the popularity of EVs has spiked. Many consumers buy them to save money at the gas station, while others want to help the environment. Some of the more appreciated reasons to switch to an EV include:
Energy independence
Reduced environmental impact
Lower inhaled emissions
Reduced maintenance expenses
Reduction of fuel expenses
Extended battery life
Quieter driving experience
Availability of highway lanes dedicated to EVs
InsureYouKnow.org
When you're ready to buy an EV, your due diligence should include comparative shopping for your ideal vehicle and insurance coverage to meet your commitment to a cleaner environment and your future driving adventures. After you've made your decisions, keep track of your EV purchase, insurance, driving log, and maintenance expenses at InsureYouKnow.org.