Resolve to Go Paperless in 2022
December 30, 2021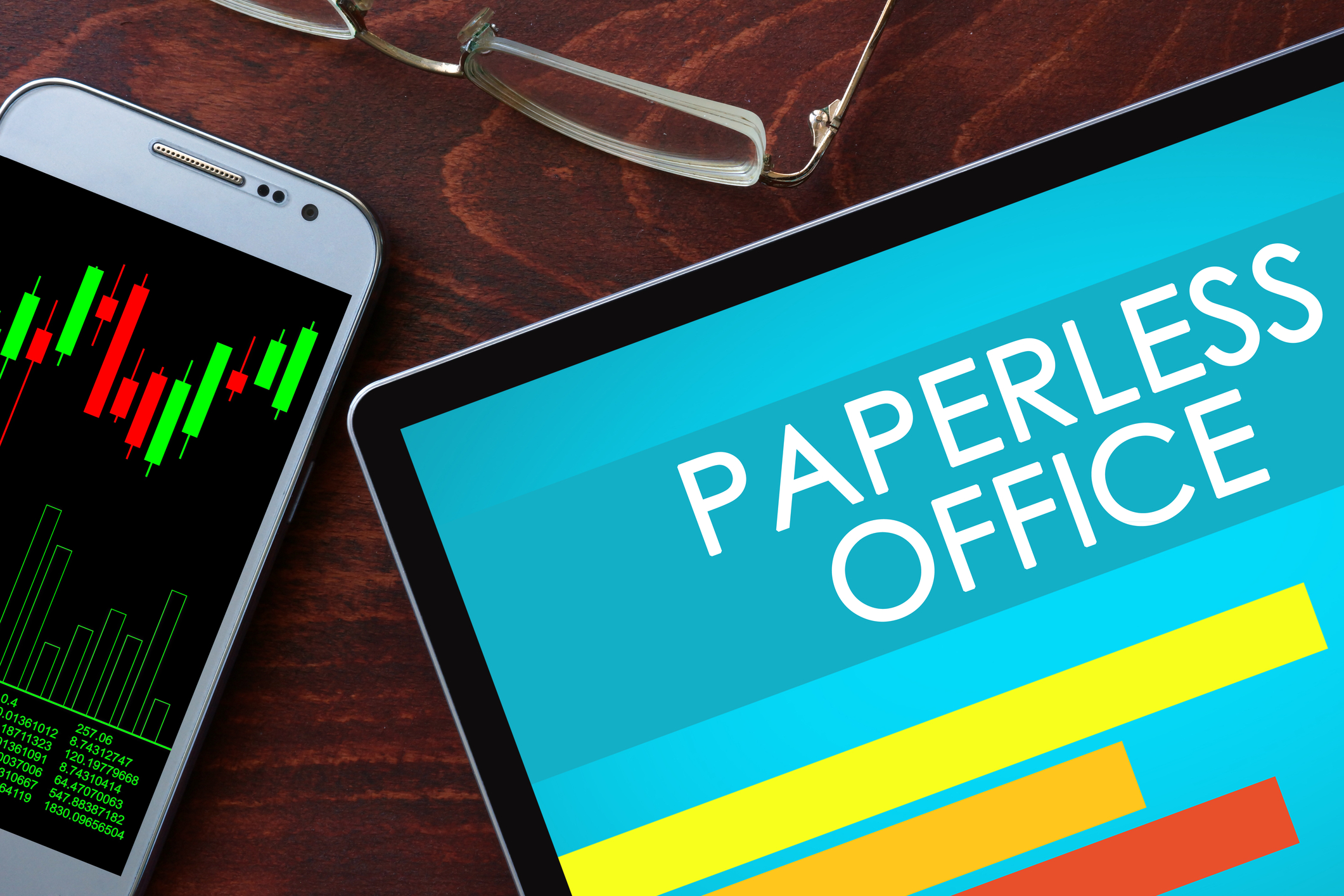 In January, follow the example of the U.S. government that has committed to moving to a paperless archival system by December 31, 2022. The Office of Management and Budget's (OMB) directive for government agencies to transition to electronic records has prompted them to take steps in their modernization journeys.
The government faces multiple challenges with paper records, such as burdens on the workforce and high costs to manually create, use, and store nonelectronic information. As an individual, you may face similar dilemmas in dealing at home with your printed files, insurance records, and other important documents that would be difficult to replace if damaged or destroyed by natural disasters or accidents.
As government agencies transition to electronic records, many are experimenting with new technologies to sort through electronically stored information. Universities and businesses also have guidelines for storing electronic records in online repositories that they strive to:
Back up regularly
Comply with all privacy and security requirements
Allow for shared access through a network or a cloud-based program
Organize in such a way that records can be identified and purged appropriately
Set up to migrate content to a new system upon replacement
Maintain through regular software updates
InsureYouKnow.org
After you review the electronic storage practices of the government, universities, and businesses, establish your own ground rules for storing your important records at InsureYouKnow.org. Keep in mind the following tips:
A systematic plan for keeping track of important documents can save you hours of anxious searching for misplaced items. It also can help you reduce the number of nonimportant papers cluttering your home.
It is important to carefully store valuable papers which would be difficult or time-consuming to replace. Original hard-to-replace documents are ideally kept in a safe deposit box or a fire-proof, waterproof, burglar-proof home safe or lockbox. Scanned copies can be stored at InsureYouKnow.org where they will be readily accessible.
Electronically stored records must be legible, readable, and accessible for the period of limitations required. It is important to back up electronic files at InsureYouKnow.org in case of a computer malfunction in your home office.
Wherever you live, there is always a risk of fires, floods, and other disasters, and your home and important documents could be destroyed. If you have stored photographic images, you'll have records accessible whenever you need them, including keeping peace of mind knowing documents are indestructible at InsureYouKnow.org.
Valuable papers can be sorted into two types: those needed for day-to-day use and those needed occasionally.
Examples of valuable papers used frequently include:
Drivers' licenses
Credit cards
Health insurance cards
Bank account records
Identification cards
Special health documentation such as COVID-19 vaccinations, allergies, disabling conditions, prescriptions, and blood types for family members
Examples of valuable papers used occasionally include:
Birth, marriage, and death certificates
Deeds, leases, and property records and titles
Income and employment records
Passports
Contracts
Insurance policies
Income tax records
Military papers
Divorce decrees
Social Security records
Retirement and pension plans
Wills
Regular filing and reviewing of paper and electronic documents are important. Making decisions on when to discard old, printed files and purge electronic versions may be difficult but worth the effort to keep accurate, up-to-date records.