What's New for Flu?
September 30, 2021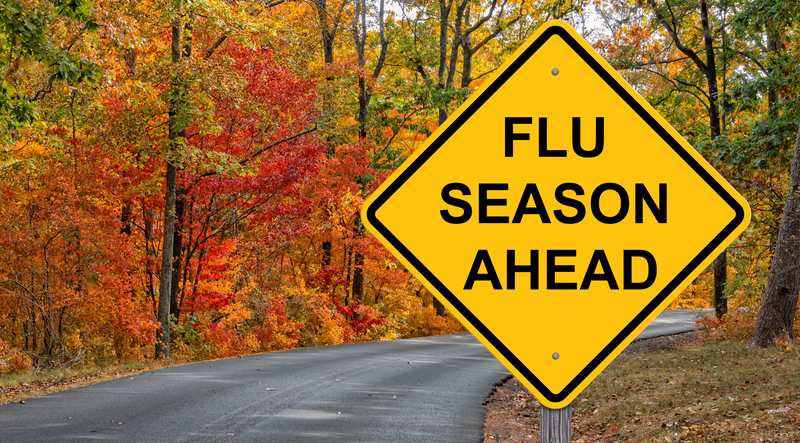 During flu season last year, a record-low number of flu cases was linked to face mask wearing, remote work and school attendance, and physical distancing. But this year, experts fear that the reopening of schools, decreased adherence to pandemic precautions, and surging breakouts and Delta variant infections could result in a serious flu and COVID-19-season.
Take note of differences for 2021-2022 flu season
The Centers for Disease Control and Infection (CDC) pinpoints a few things that are different for the 2021-2022 influenza (flu) season including:
Take time now to get a flu vaccine
You can get your flu vaccine as you normally do, whether that's through your health care provider or your local pharmacist. CDC has been working with health care providers and state and local health departments on how to vaccinate people against flu without increasing their risk of exposure to respiratory viruses, like the virus that causes COVID-19, and has released Interim Guidance for Immunization Services During the COVID-19 Pandemic.
Take preventive actions to reduce the spread of flu
Take antiviral drugs if prescribed
Flu symptoms include fever, cough, sore throat, runny or stuffy nose, body aches, headache, chills, and fatigue. Some people also may have vomiting and diarrhea. People may be infected with flu and have respiratory symptoms without a fever. Visit CDC's website to find out what to do if you get sick with flu. Learn about some of the similarities and differences between flu and COVID-19, and the difference between flu and the common cold.
InsureYouKnow.org
After you have gotten your vaccine for the 2021-2022 flu season, keep a record of the date of and description of your injection at insureyouknow.org. On this secure website, you also can keep copies of your insurance cards and driver's license that could be helpful when you fill out medical forms at your doctor's office or neighborhood pharmacy.