When Phishing Isn't Fun
March 30, 2021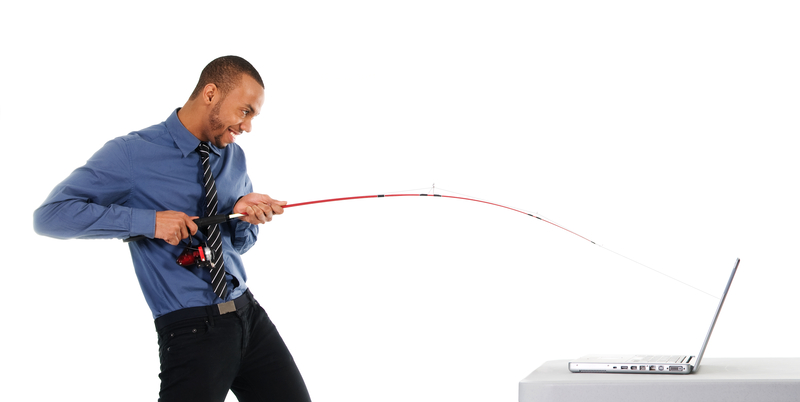 Do you ever receive email, text messages, or phone calls that look like they're from a reputable company requesting personal information? You may be the target of scammers who use tricky methods in attempting to steal your passwords, account numbers, or Social Security numbers. If they get that information, they could gain access to your email, bank, or other accounts. Scammers launch thousands of phishing attacks every day—and they're often successful. The FBI's Internet Crime Complaint Center reported that people lost $57 million to phishing schemes in one year.
Recognize Phishing Messages
The following signs from the Federal Trade Commission (FTC) will help you recognize a phishing email, text message, or phone call:
Phishing emails, text messages, or phone calls may look like they're from a company you know or trust. They may look like they're from a bank, a credit card company, a social networking site, an online payment website or app, or an online store.
Phishing emails, text messages or phone calls often tell a story to trick you into clicking on a link, opening an attachment, or providing personal information. They may say they've noticed some suspicious activity or log-in attempts, claim there's a problem with your account or your payment information, say you must confirm some personal information, include a fake invoice, want you to click on a link to make a payment, say you're eligible to register for a government refund, or offer a coupon for free merchandise.
Know the Most Common Forms of Phishing
Emails, text messages, or phone calls claiming to be from a legitimate retailer, shipper, bank, organization or government agency.
Requests for charitable donations. (The FTC has a helpful Charity Checklist to review before you submit online donations.)
IRS and tax-related emails, text messages, or phone calls.
Requests to verify health insurance identification numbers and account sign-in information.
Protect Yourself from Phishing Attacks
Your email spam filters may keep many phishing emails out of your inbox. But scammers are always trying to outsmart spam filters, so it's a good idea to add extra layers of protection. Here are some steps you can take to protect yourself from phishing attacks.
Protect your computer by using security software.
Protect your mobile phone by setting software to update automatically.
Protect your accounts by using multi-factor authentication.
Protect your data by backing it up.
Check the email address of the sender. Make sure the address displayed when you roll your cursor over the email address matches the address displayed. Most legitimate businesses have a simple, standardized email domain, so an email from a bank might come from johndoe@nationalbank.com, whereas a scammer's address is less likely to follow this standard.
Check for forged links. Even if a link contains a name you recognize, it doesn't mean it links to the real organization. Roll your cursor over the link and see if it matches what appears in the email. If it doesn't, do not click on the link.
Don't trust logos and corporate colors. Just because an email contains company logos and corporate colors doesn't mean it's a legitimate email.
Beware of attachments. Don't click on an email attachment unless you know the sender.
Don't proceed if you don't see "https." Secure websites for personal information begin with "https"—the "s" stands for secure.
Requests for your personal information are warning signs.
If it sounds too good to be true, it probably is.
Act if You Suspect a Phishing Attack
If you get an email, a text message, or a phone call that asks you to click on a link, open an attachment, or answer personal questions, ask yourself: "Do I have an account with the company or know the person who contacted me?" If the answer is "No," it could be a phishing scam and you should report the message to the FTC and then delete it. If the answer is "Yes," contact the company using a phone number or website you know is real, not the information in the email. Opening attachments and links can install harmful malware.
Forward phishing emails to the FTC at. spam@uce.gov– or to Anti-Phishing Working Group at reportphishing@apwg.org. This nonprofit organization includes internet service providers, security vendors, financial institutions and law enforcement agencies. Your report is most effective when you include the full email header, but most email programs hide this information. You also can report the phishing attack online to the FTC at ftc.gov/complaint. You should also forward phishing emails you receive to the organization impersonated in the email.
Recover if You Respond to a Phishing Request
If you think a scammer has your information, like your Social Security, credit card, or bank account number, go to IdentityTheft.gov on the FTC website. There you'll see the specific steps to take based on the information that you lost.
If you think you clicked on a link or opened an attachment that downloaded harmful software, update your computer's security software. Then run a scan.
Don't rely on caller ID or the incoming phone number listed to authenticate a caller's identity. Scammers can use "spoofing," where a caller causes a fake phone number to appear. This allows scammers to make it look like they're calling from a legitimate business in an effort to steal your personal, financial, or health information.
Telephone scams are often carried out by individuals claiming to be from a trusted source, such as your insurance company or a government agency.
Email and internet scams are increasingly common and may target your personal or financial information or seek to compromise your devices.
InsuranceYouKnow.Org
Be suspicious of all emails, text messages, and phone calls you receive from unknown (and even some supposedly known) sources. Although you may want to delete and forget about any phishing activity that compromises your personal and financial information, you can keep a record of any security software purchases, lists of your passwords and corresponding online sites, and any reports about phishing activities you submit to authorities at insureyouknow.org.
Reduce, Reuse, and Recycle
October 30, 2020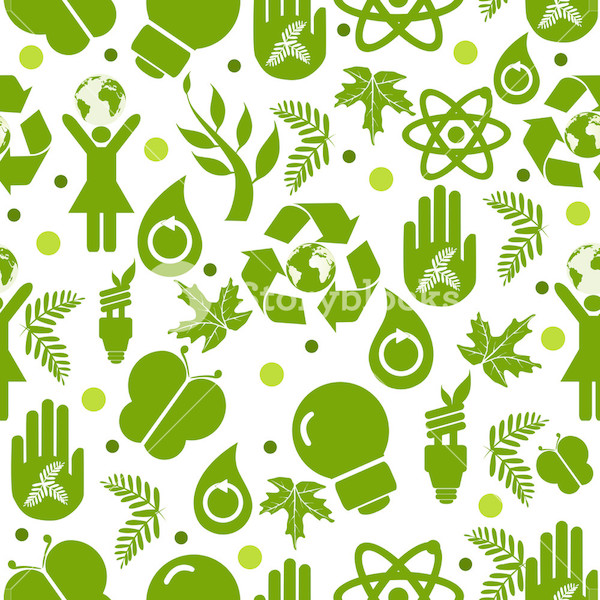 On Sunday, November 15, acknowledge America Recycles Day 2020 by recognizing the importance and impact of recycling, which has contributed to American prosperity and the protection of our environment since 1997 when it was created by the National Recycling Coalition. In 2009, this holiday became an integral part of the Keep America Beautiful Campaign. Today, there are thousands of events across the United States to raise awareness about recycling and to encourage people to recycle.
The recycling rate has increased from less than 7 percent in 1960 to the current rate of more than 35 percent. A study by the U.S. Environmental Protection Agency (EPA) found that every 10,000 tons of materials recycled supports nearly 16 jobs and $760,000 in wages.
The recycling efforts of communities and business throughout the United States have helped with this success and growth. To build on recycling progress, EPA as well as local recycling providers encourage every American to contribute by recycling right that includes checking with your local collection agency to be certain that items you put in your recycling bin are acceptable. Items like cardboard, metal cans, and paper are commonly accepted by local curbside programs, but items like plastic bags, electronics, and batteries are not. Visit the EPA website at How Do I Recycle?: Common Recyclables to see how and where to recycle specific categories of items you are ready to reduce in your environment.
According to HolidaysCalendar.com, interesting recycling facts include:
60 percent of trash could be recycled
Aluminum cans can be recycled endlessly
Aluminum cans can go from recycling back to store shelves in 2 months
Recycling one can saves enough energy to run a TV for almost 3 hours
80 billion aluminum cans are used each year around the world
Americans throw away more than 25 trillion Styrofoam cups a year
5 million plastic bottles are used in America every hour and most of them are tossed in the trash
Plastic bags in the oceans kill a million sea creatures a year
Every year, a billion trees worth of paper is thrown away
Wood and paper thrown away each year could heat 50 million homes for two decades
Recycling one ton of plastic can save almost 2,000 gallons of gasoline
Ways to Observe America Recycles Day
The simplest way to observe this holiday is by looking at what you throw away and making a commitment to recycle more. You also can encourage your friends and neighbors to do the same. On social media, you can use the hashtag #AmericaRecyclesDay.
Benefits of Recycling
Reduces the amount of waste sent to landfills and incinerators
Conserves natural resources such as timber, water, and minerals
Increases economic security by tapping a domestic source of materials
Prevents pollution by reducing the need to collect new raw materials
Saves energy
Supports American manufacturing and conserves valuable resources
Helps create new well-paying jobs in the recycling and manufacturing industries in the United States
Steps to Reduce Waste
Find out what you can do to help make a difference in your environment every day. Whether you're at home, on the go, in the office, or at school, you are faced with many opportunities to go green by reducing, reusing, and recycling. Click on the following links to reach EPA's recommendations by specific categories.
Ways to Recycle More, Recycle Right
Check out EPA's Frequent Questions on Recycling page for more information on ways you can contribute and where.
During the COVID-19 pandemic, alternative instructions may apply to your recycling efforts and EPA offers the following tips.
Focus on waste prevention where possible, and when recycling, keep the materials as clean and dry as possible.
Follow the guidelines of your local recycling hauler and only put items in your recycling bin that they accept.
If your community is not processing recycling due to the materials recovery facility being closed or another reason, consider dropping materials off at a recycling center, while following Centers for Disease Control and Prevention, state, and local public health guidelines.
Keep plastic bags, masks, wipes, and latex gloves out of the recycling bin.
If someone in your home has COVID-19, treat your recyclables as trash.
Don't put your recyclables in plastic bags.
Clean and shake dry recyclables to ensure products get recycled.
Break down cardboard boxes and put them in the recycling bin whenever possible.
Put recycling and trash in the appropriate bins, not next to them. Leaving materials next to bins increases risks to sanitation workers and can attract pests.
Do not put lithium, lithium-ion or spent lead-acid batteries (e.g., car batteries) in your trash or recycling bins. These batteries can contain hazardous materials and can contaminate groundwater or cause fires at recycling facilities. Batteries from electronics and cars can be recycled at specified retail and other locations. You can also check with your city or county to see if they have a household hazardous waste collection program.
If you are cleaning thoroughly, consider setting aside items (e.g., batteries, paints, weed killers, plastic bags, clothing, and other donations) to donate, recycle, or dispose of later when it's safe to bring them to a drop off location or collection event. Follow local guidelines. Many localities are limiting service and are not picking up yard waste or bulk items at this time.
Return grass clippings back onto your lawn instead of bagging them.
Thank your recycling collectors, haulers, and sorters—they are providing a vital service during this time!
Resources for Educators
EPA encourages educators to use online and printed resources to show students how to reduce, reuse, and recycle for America Recycles Day.
Recycling not only saves space in landfills, reuses important resources, and saves energy but it also prevents the needless destruction of many aquatic animal species and helps in the fight against global warming. Spend time on November 15 to figure out how you can recycle more. When you review your home, school, and work spaces and recycle unneeded printed and computer files, consider transferring financial and personal information from cumbersome arrangements to InsureYouKnow.org. If you do, you'll be able to easily access timely information without having to cull through loads of documents hidden in filing cabinets, boxes, or on your computer.
Stand Up (or Sit Down) and be Counted in the 2020 Census
July 29, 2020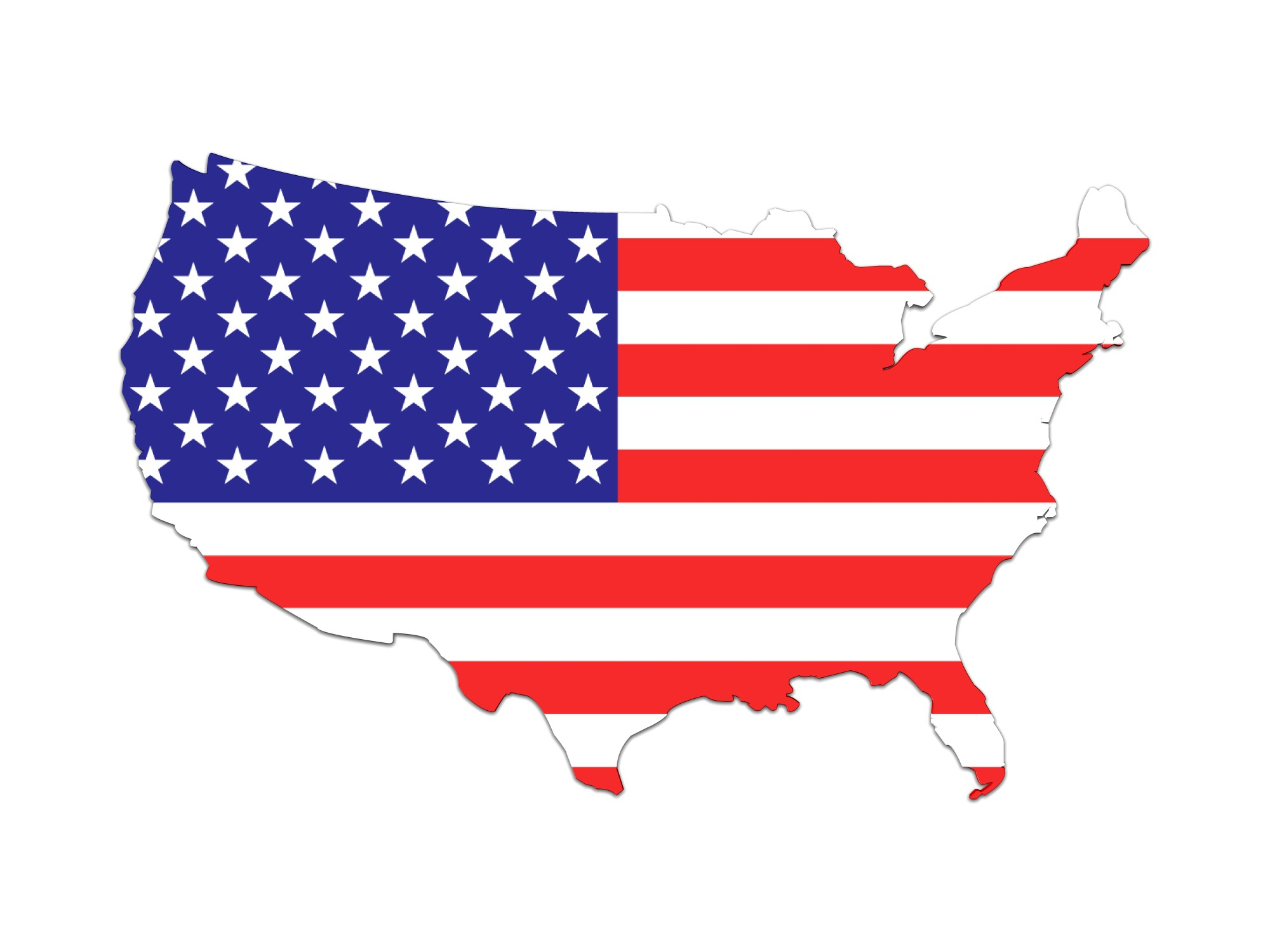 The 2020 Census counts every person living in the United States and five U.S. territories (Puerto Rico, American Samoa, the Commonwealth of the Northern Mariana Islands, Guam, and the U.S. Virgin Islands.) The count, mandated by the U.S. Constitution in Article 1, Section 2, is conducted by the U.S. Census Bureau, a nonpartisan government agency, every 10 years. The 2020 Census will mark the 24th time that the country has counted its population since 1790.
In March 2020, each home was sent an invitation to respond to a short questionnaire online, by phone, or by mail. If you have already replied by answering the survey about yourself and everyone who was living with you on April 1, 2020, the Census Bureau is grateful. If you haven't yet completed the questionnaire, your answers are still needed to add with information from other homes to produce statistics, which never identify your home or any person in your home.
Census invitations included an insert in 12 non-English languages, inviting people to respond online or by phone in their language. These languages, ranked by the number of limited-English-speaking households according to American Community Survey data collected from 2012 to 2016, include Spanish, Chinese, Vietnamese, Korean, Russian, Arabic, Tagalog, Polish, French, Haitian Creole, Portuguese, and Japanese. About 13 million households received invitations in both English and Spanish.
The Census Bureau also is providing video guides narrated in 59 non-English languages (including American Sign Language) to help people respond online and print guides written in the 59 non-English languages to help people complete the English paper questionnaire. Guides are also available in Braille and large print English.
You've Got Questions? The U.S. Census Bureau has Answers
Why is the Census Conducted?
The census provides complete, accurate, and critical data that lawmakers, business owners, teachers, and many others use to provide daily services, products, and support for you and your community. Every year, billions of dollars in federal funding go to more than 100 programs, including hospitals, fire departments, schools, roads, and other resources, such as Medicaid, Head Start, block grants for community mental health services, and the Supplemental Nutrition Assistance Program, also known as SNAP, based on census data.
The results of the census also determine the number of seats each state will have in the U.S. House of Representatives, and they are used to adjust or redraw congressional and state legislative districts, based on where populations have increased or decreased.
State legislatures or independent bipartisan commissions are responsible for redrawing congressional districts. The U.S. Census Bureau provides states with population counts for this purpose.
Over the next decade, lawmakers, business owners, and many others will use 2020 Census data to make critical decisions. The results will show where communities need new schools, new clinics, new roads, and more services for families, older adults, and children.
Is My Personal Information Kept Confidential?
Yes, the Census Bureau is bound by federal law to protect your information, and your responses are used only for statistical purposes. The Census Bureau does not disclose any personal information.
Who is Required to Respond?
Everyone living in the United States and its five territories is required by law to be counted in the 2020 Census.
What Questions are on the Census?
Go to https://2020census.gov/en/about-questions.html for the list of questions and an explanation about each question posed. Please note, there is no citizenship question on the 2020 Census.
How do I Determine Place of Residence?
You should count yourself at the place where you are living and sleeping most of the time as of April 1, 2020 (Census Day). For some, this is straightforward. But others—including college students, service members, and people in health care facilities—may have questions about where they should count themselves or how they should respond. Other circumstances can cause confusion as well, such as moving, having multiple residences, having no permanent address, living in a shelter, or living at a hotel or RV park. You can find answers to these questions at Official Residence Criteria for the 2020 Census.
Whom Should I Count as Individuals Living with Me?
If you are filling out the census for your home, you should count everyone who was living there as of April 1, 2020. This includes anyone—related or unrelated to you—who lives and sleeps at your home most of the time.
Count roommates, young children, newborns, and anyone who is renting a space in your home. If someone was staying in your home on April 1 and had no usual home elsewhere, you should count them in your response to the 2020 Census.
If someone such as a college student is just living with you temporarily due to the COVID-19 situation, they should be counted where they ordinarily would have been living on April 1, 2020.
What can Happen if I Don't Respond to the Census?
By census law, refusal to answer all or part of the census carries a $100 fine. The penalty goes up to $500 for giving false answers. In 1976, Congress eliminated both the possibility of a 60-day prison sentence for noncompliance and a one-year prison term for false answers.
If you do not complete your form online, by phone, or by mail, the U.S. Census Bureau will follow up in person to collect your response.
Census takers started following up with nonresponding households on July 16. In subsequent weeks, the Census Bureau began opening additional census offices for enumeration activities. The majority of census offices across the country will begin follow-up work on August 11. All offices plan to conclude work by October 31.
In consideration of the COVID-19 pandemic, census takers will follow local public health guidelines when they visit households in person. They will wear face masks and will practice social distancing and other health and safety protocols when they work in neighborhoods. Learn more at Census Takers in Your Neighborhood.
Census takers are hired from your area, and their goal is to help you and everyone in your home be counted in the 2020 Census. If the census taker who visits your home does not speak your language, you may request a return visit from a census taker who does speak your language.
If no one is home when the census taker visits, the census taker will leave a notice of their visit with information about how to respond online, by phone or by mail.
If you respond online or by phone today, a census taker is less likely to have to visit your home to collect your response.
Go to https://my2020census.gov to complete your questionnaire if you haven't done so already.
Complying with the call for you to respond to the 2020 Census may prompt you to reflect on your forefathers who may have contributed to the previous 23 times the census has been conducted since 1790. Or, if you are a first generation American, you may realize the importance of being part of a remarkable project that will identify national population changes in the past 10 years. At InsureYouKnow.org, you can file copies of family records, including birth certificates, passports, drivers' licenses, and Social Security cards, as well as historical and current records for mortgage and insurance documentation relating to your place of residence. 
Protecting Your Privacy
July 2, 2018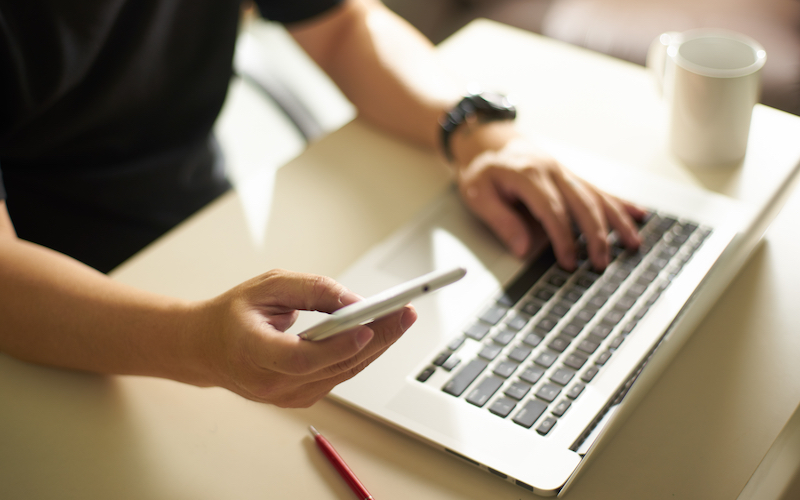 In today's world where personal information is the most valuable resource, some companies are finding it difficult to keep their promises to users to protect their data. Here at InsureYouKnow.org, keeping our users' information safe is our No. 1 priority.
Our commitment to protecting your privacy will never waver.
Take the case of WhatsApp, the world's most popular messaging app. When Facebook purchased WhatsApp for a cool $22 billion back in 2014, the pairing seemed destined for internet history. The number of WhatsApp users jumped from 450 million at the time of the purchase in February 2014 to more than one billion by February 2016, just two years later.
Unfortunately, as detailed in a recent story in The Wall Street Journal, the honeymoon quickly came to an end.
The two founders of WhatsApp, Jan Koum and Brian Acton, are strong proponents of user privacy and avid opponents of advertising. Facebook CEO Mark Zuckerberg and Chief Operating Officer Sheryl Sandberg, on the other hand, have "built a sprawling, lucrative advertising business that shows ads to users based on data gathered about their activities." Facebook leverages access to user information to sell targeted advertising and does not charge its users for its services; WhatsApp initially carried no ads and charged users 99 cents each year (the company has since abandoned the user fee).
The two business models were polar opposites, in other words.
Knowing that some users would be wary of the merger, Koum and Acton took steps to alleviate any concerns. They vowed not to require WhatsApp users to integrate their Facebook account with the service. They said they would never share user data with their new parent company. Zuckerberg himself said he wouldn't place ads on WhatsApp.
But the leaders of the two companies quickly clashed over how to produce more revenue from WhatsApp. Sandberg pushed the WhatsApp founders to reconsider their stance on advertising and pursue other revenue models. Zuckerberg wanted them to add special features to the app that they could monetize. In 2016, WhatsApp announced it was updating its privacy policy to begin sharing users' phone numbers with Facebook. In 2017, company leaders began discussing the possibility of running ads in WhatsApp's Status feature, which allows users to post photos and videos for their contacts to see.
Ultimately, Koum and Acton were so dissatisfied with the situation that they chose to leave the company they had founded. Acton left in September 2017, and Koum announced his resignation seven months later. Together, the men forfeited approximately $1.3 billion by leaving before their contracts were scheduled to end in November 2018.
We are Team WhatsApp. At InsureYouKnow.org, we only capture the minimal amount of information needed—such as your name and the last four digits of most accounts—and we never, ever sell or share your data. Period. We use Amazon cloud encryption to protect your account so you can rest easy knowing your sensitive documents are stored securely. Anything you upload is password-encrypted, and we do not know your password—only you or someone you share your password with can ever access the documents.
For more information about how we protect your privacy, check out our FAQ page or contact us.